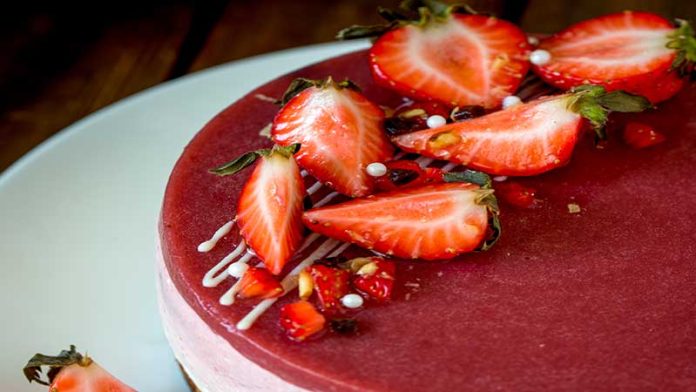 Do you want to preserve the wonderful flavor of fresh strawberries? Strawberries are quite popular for their delightful taste. Strawberries are rich in vitamin C and other antioxidants, which help reduce the risk of severe health conditions like diabetes, cancer, stroke, and heart disease. Moreover, they also contain various nutrients, which makes them healthier food options. Strawberries are used in multiple sweet recipes for their richness and sweetness. It makes an excellent topping for desserts like cheesecake, ice cream, shortcakes, and pies, as well as breakfast foods like pancakes and waffles. How do you make a strawberry glaze recipe for cheesecake or waffles? Well, today I am sharing my recipe for making strawberry glaze; trust me, this recipe is unbelievably easy and delicious.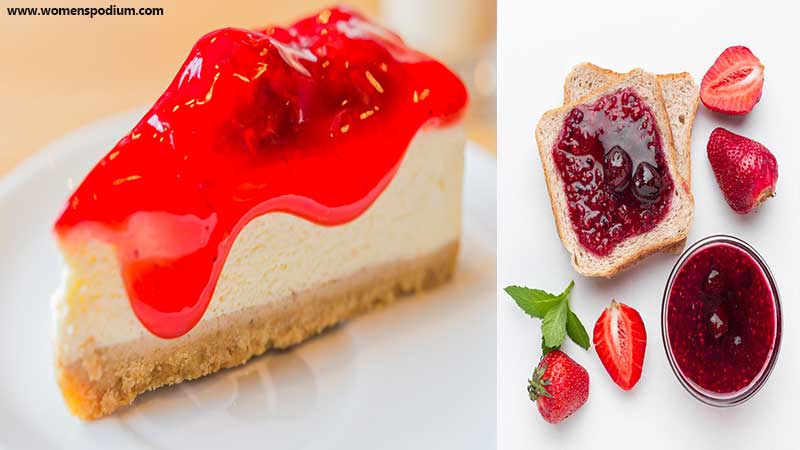 Nutritious Value of Strawberries
Strawberry is a good source of dietary fibers, which strengthen your digestion system and also help your body control blood pressure. Strawberries are also a good supplier of phenols, which can control various inflammatory ailments like asthma, osteoarthritis, atherosclerosis, etc. The association of anti-inflammatory, as well as antioxidant agents discovered in strawberries, is quite predominant for its power to fight against various types of cancer. A study revealed that regular consumption of strawberries (three or more) can lower the chances of macular degeneration (age-related) quite noticeably. It's also quite popular for its vitamin C content, which is able to enhance the body's immunity system while reducing blood pressure and various age-related ailments like cataracts, etc. Strawberries are high in magnesium, potassium, and vitamin K, making them an excellent choice for maintaining bone strength and structure.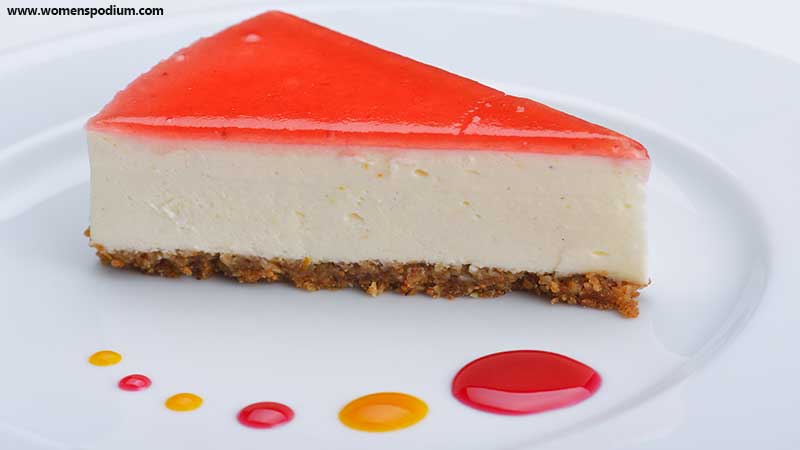 Strawberry Glaze Recipe
We all love strawberry recipes, be it mousse, cheesecakes or shakes; besides those, they are also an excellent choice for a dessert topping. Strawberry glaze gives a perfect balance of sweetness and goes hand in hand with every dessert, especially cheesecake. Are you thinking about how to make a strawberry glaze for cheesecake? Your problem is solved; try this super yummy, mouthwatering, and homemade strawberry glaze recipe made from only a few ingredients.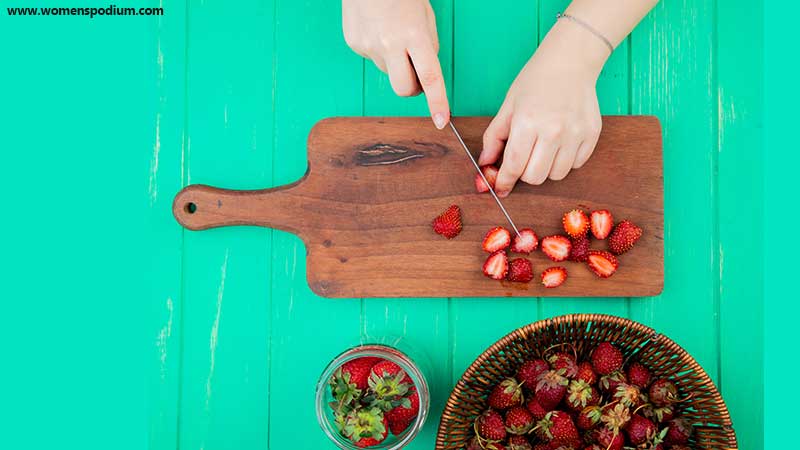 Ingredients for Strawberry Glaze
2 cups thinly sliced strawberries
1/2. Cup sugar
4 tbsp. of lemon juice
1/2 cup of water
1 tbsp. of cornstarch
2 tbsps. of water (for mixing cornstarch)
1 tbsp vanilla extract
A pinch of salt
How to Make?
Mix 2 cups of strawberries and 1/2 cup of sugar in a saucepan. Then add 1/2 cup of water, bring to a boil, and leave the strawberries to simmer. Stir with the help of a wooden ladle. If you are using frozen strawberries, don't add water.
After a few minutes, add one tablespoon of vanilla essence and lemon juice.
Take another smaller bowl, and combine cornstarch with two tablespoons of water. Mix well, and ensure there should be no lumps.
Top the strawberries with the cornstarch mixture. Corn flour will make the mixture thicker.
Now for about 3-5 minutes, mix it gradually while cooking until the mixture starts to thicken.
If you like a smooth sauce, use a processor or hand blender to blend the strawberries.
Remove from heat, place it in a bowl and let it cool for 10 minutes.
Strawberry glaze is ready; top it on a creamy and delicious cheesecake.
This recipe for how to make a strawberry glaze for cheesecake is easy and delightful. This topping goes well with waffles, pancakes, brownies, ice cream, and all types of cakes. Moreover, you can also top this sauce on milkshakes, tarts, and even crepes. Another exciting thing about this strawberry glaze sauce is its shelf life; you can easily store them for three months. Enjoy this fabulous strawberry glaze recipe, and don't forget to share your feedback.
Also Read: Fruits make an excellent choice for mousse and cakes; mango is as versatile as strawberries. So what're your favourite desserts, strawberry cheesecakes or mango mousse cake?