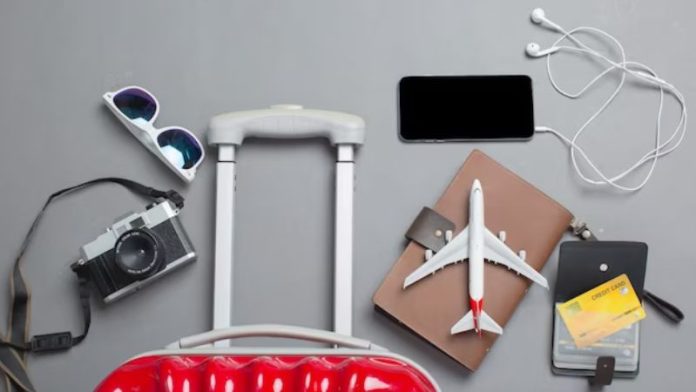 So, you're about to embark on a long flight. You may be off on a business trip or just to see your long-distance friend or explore a new corner of the world. Either way, you're staring down the barrel of hours and hours hanging in the air, and you want to make the journey as comfortable as possible. But how do you do that? The answer is simple – with the right gadgets. You can never get through your flights without some of the best travel gadgets for long flights.
As an avid traveler, you understand the importance of having the right devices at your disposal to make those long-haul flights more comfortable. Whether you are a low-maintenance person or super organized, these ten gadgets are guaranteed to enhance your in-flight experience. From noise-canceling headphones to travel organizers and portable chargers, these are the 10 best travel gadgets you need for your next long flight. Let's delve into the best travel gadgets for long flights and why we need them. 
Travel With Comfort with the 10 Best Travel Gadgets For Long Flights!
Now, let's take a look at the top 10 travel gadgets you should consider for your next long-haul flight, their specs, and features.
1. Noise Cancelling Headphones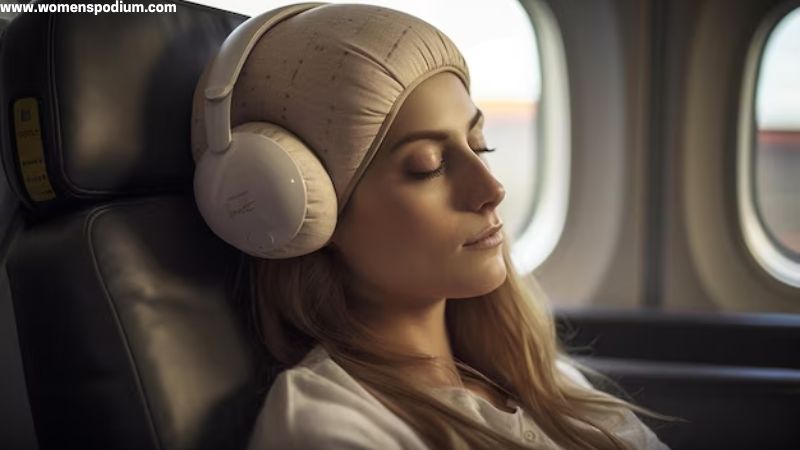 Long flights can get noisy, from the constant drone of the engine to kids and chatty passengers. Noise-canceling headphones block out all these distractions, allowing you to enjoy your favourite songs or movies in peace. Just plug in and transport yourself to your serenity.
2. Portable Charger Or Power Bank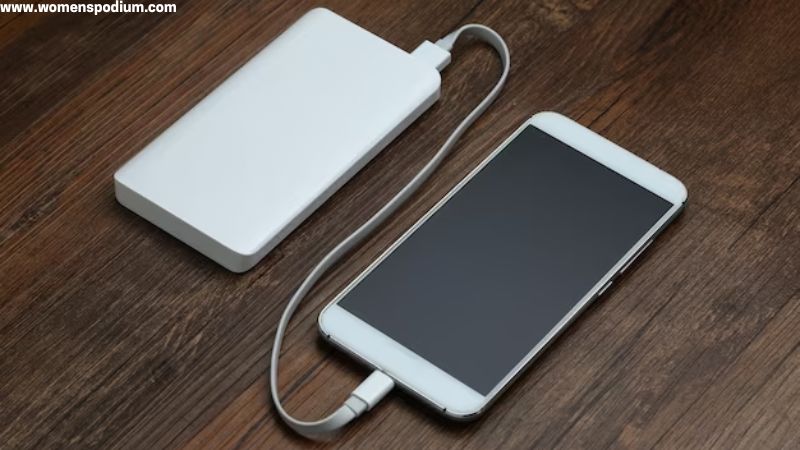 Keep your devices charged and ready all the time with a portable charger. With long hours in the air and limited charging ports, you will be at ease with your power source as a lifesaver. Be sure to charge it thoroughly before you board your flight, and you're good to go.
3. Travel Neck Pillow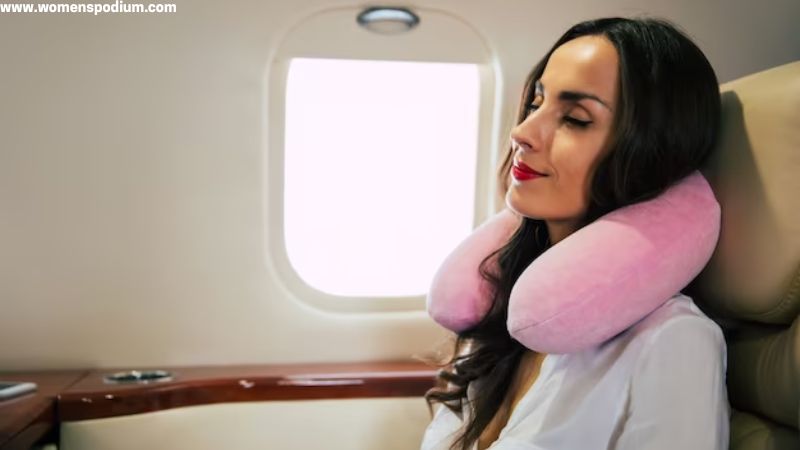 Comfort is vital for smooth, long flights, and that's where a travel pillow comes in. Designed to support your neck and ensure a good rest, these travel pillows are a must-have for any traveler. Just inflate them and relax into a snooze.
4. E-Reader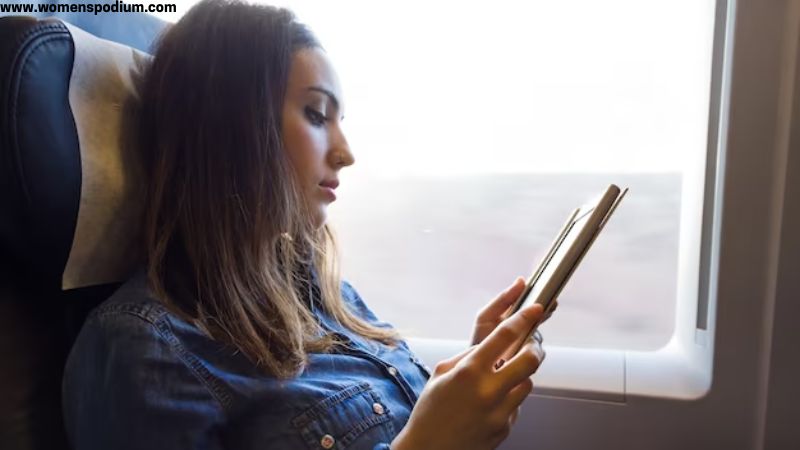 One of the best travel gadgets for book lovers for long flights is an e-reader, a great way to carry hundreds of books without the added weight. With adjustable brightness and long-lasting battery life, you can immerse yourself in your favorite literature anywhere, anytime.
5. International Travel Adapter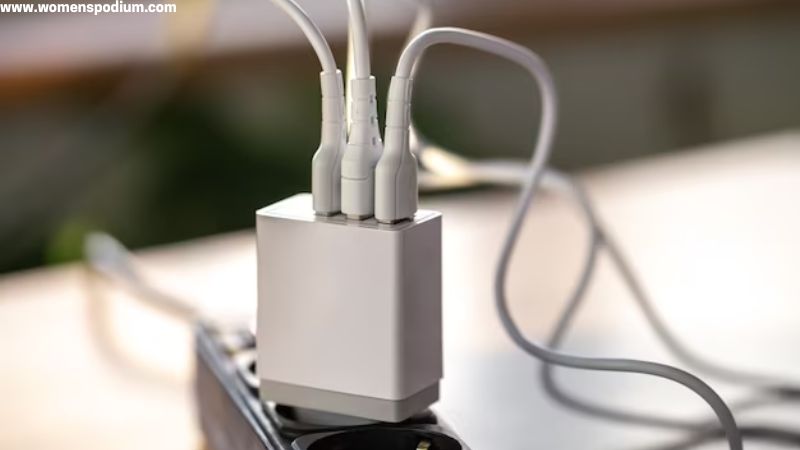 Stay connected wherever you go with an international travel adapter. Mark this item in your international travel checklist and purchase a durable one. It allows you to plug your devices into any country that you visit. Just select the appropriate country plug, and you can power up your devices.
6. Travel Blanket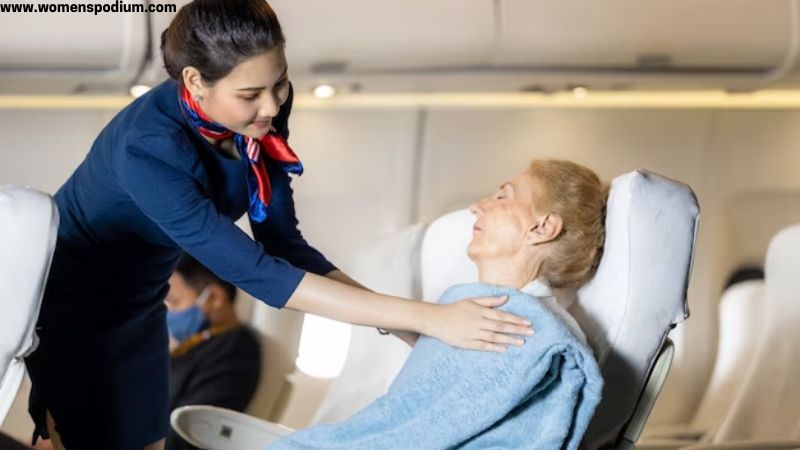 Flights can get chilly, but a travel blanket keeps you warm and cozy. Such travel blankets are lightweight and compact; they usually won't take up much space in your luggage. Unfold your blanket, wrap yourself up, and enjoy the warmth while traveling.
7. Compression Socks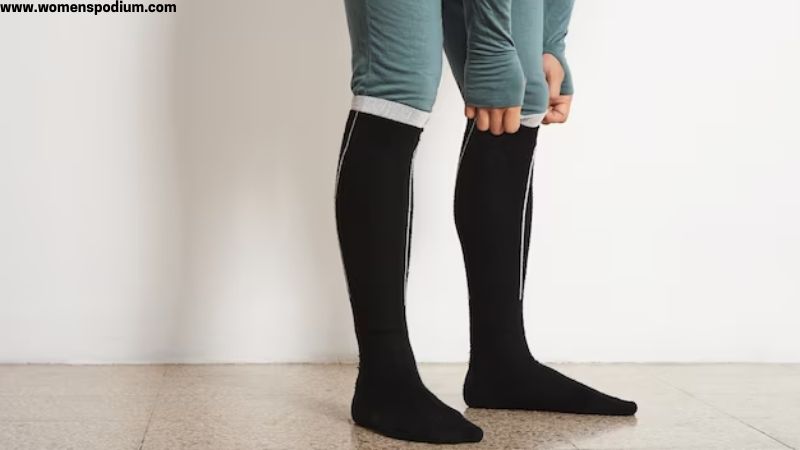 Long flights may cause leg swelling or discomfort. Compression socks are another of the best travel gadgets for long flights, which can help improve blood circulation. They're easy to put on before a long flight and can make a world of difference in your travel comfort.
8. Travel Organizer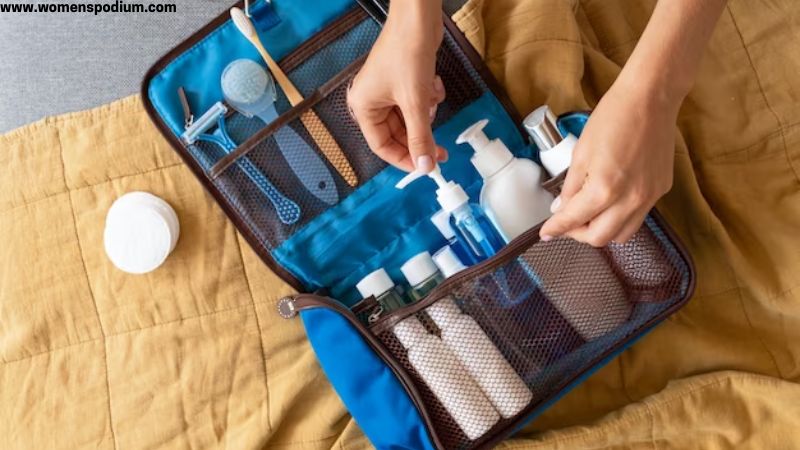 If you are a person who is well-maintained and wants to organize your life, you want to manage things and more so if it is a long flight. And if you don't want to wake up in the middle of your long journey to see things scattered around you in the plane, you must purchase a travel organizer for a long flight next time.
9. Eye Mask/ Eye Cover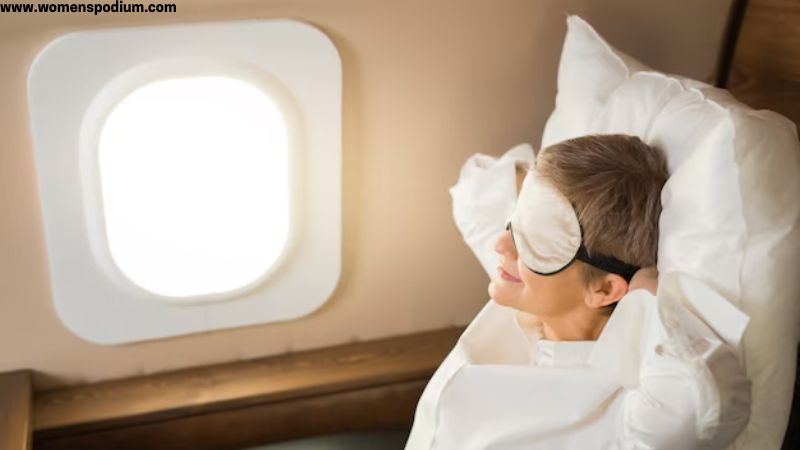 Want to create your darkness on a brightly lit plane? Here is your travel accessory to do the job for you. A sleeping eye mask is your solution. Slip it on your eyes, and enjoy an uninterrupted sleep.
10. Collapsible Water Bottle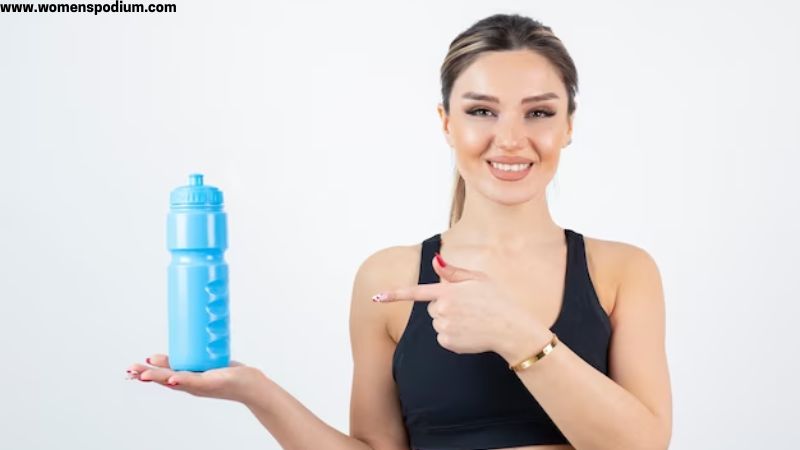 Just as you need to carry a travel-size sunscreen for your skin, you should take a collapsible water bottle to stay hydrated at all times. It's compact and space-efficient when not in use, and when you need a drink, just fill it up. This reusable wonder is also environment-friendly.
Why You Need To Pack These 10 Best Travel Gadgets?
The best travel gadgets for long flights are not just fancy accessories to show off in airports or on planes. They serve significant purposes that can make any long-haul flight a cool breeze. Let's dig deeper into the reasons why we need travel gadgets:
1. Prioritize Comfort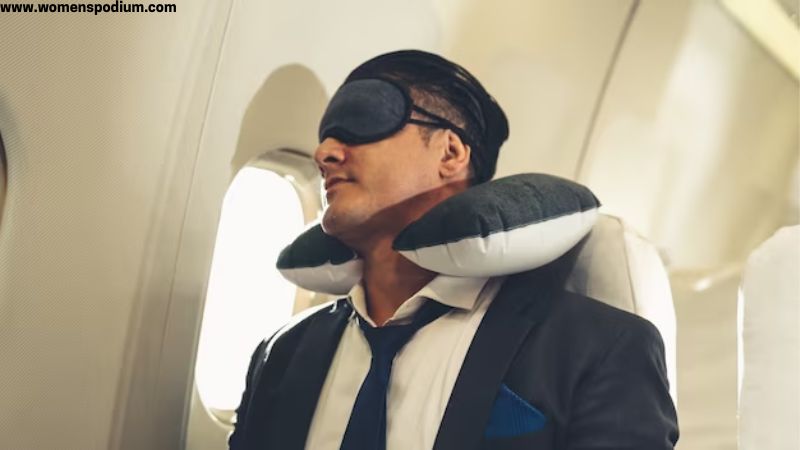 Travel gadgets like pillows, eye masks, and noise-canceling headphones can significantly increase your comfort during a long flight. They help create a personal space where you can stay relaxed while traveling and even get some sleep.
2. Entertainment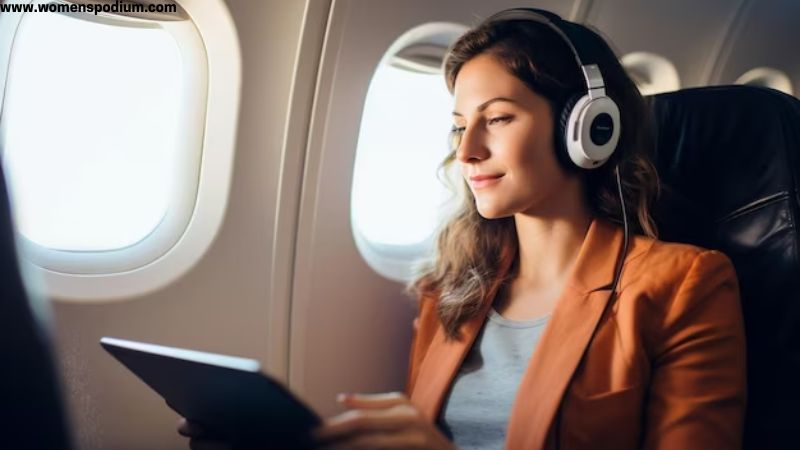 Long flights can get boring. However, gadgets such as tablets or e-readers allow you to watch movies, read books, play games, or even work if you need to. They are compact, portable, and can store ample content to keep you entertained for hours.
3. Stay Charged And Connected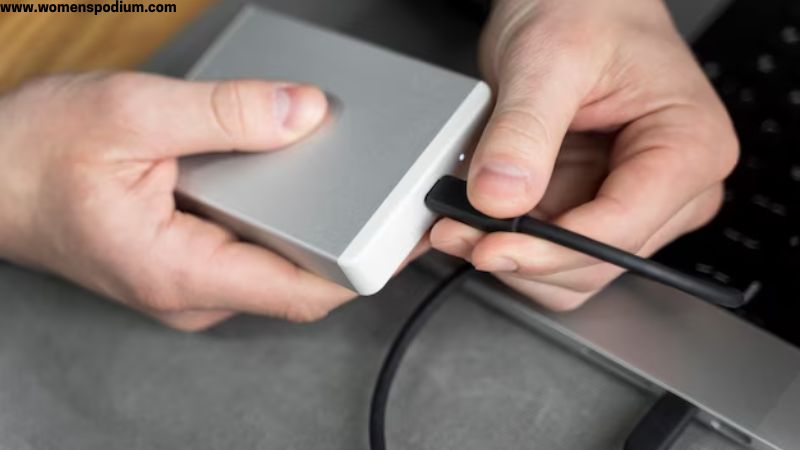 Portable chargers or power banks ensure your devices stay powered throughout your journey. They are a lifesaver, especially when your seat lacks charging ports. A Wi-Fi dongle, also known as a portable Wi-Fi hotspot or a mobile hotspot device, can be used on an airplane if the airline offers in-flight Wi-Fi services.
4. Health And Hygiene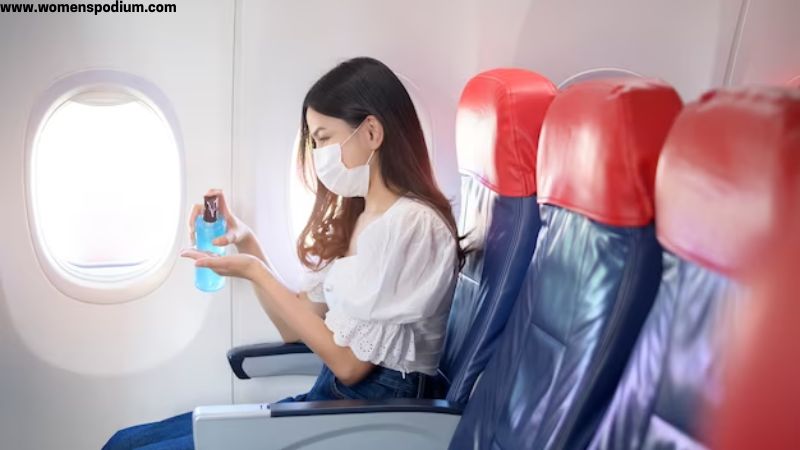 Best travel gadgets for long flights should also include items that promote health and hygiene. Portable water purifiers, sanitizing tools, or air purifiers can help you stay healthy and germ-free during travel.
5. Keep Organized
Travel gadgets like packing cubes or travel organizers can help organize your belongings and prevent baggage-related issues.
In conclusion, traveling can be stressful, boring, and tedious, especially when it comes to long flights. The key to a successful long-haul flight is preparation. Having these best travel gadgets for long flights can turn things around and transform your travel experience into a comfortable and enjoyable one. Regardless of how many time zones you cross, you can stay comfortable, and entertained, and enjoy a hassle-free journey with these travel accessories. Choose wisely and enjoy your trip to its fullest!
Also Read: Always have everything you need while traveling with you for a budget-friendly, safe trip across different countries.