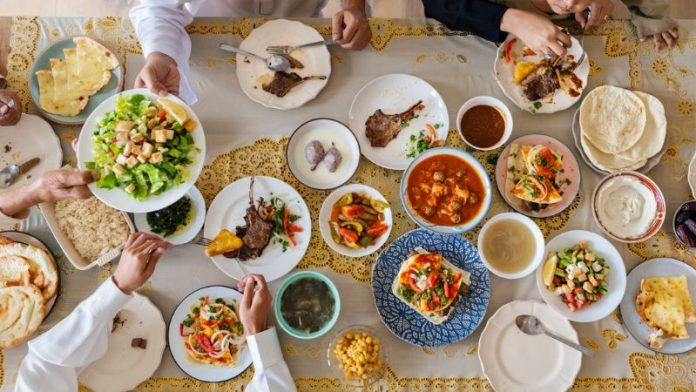 Delicious food is something we all crave at the end of a tiring day, on weekends, or during any festive occasion. Eid is right around the corner, and it would be better if you give it a try to Middle Eastern cuisine for all your hankerings. With the alluring aroma, vibrant texture, and delighting taste, everything would be just perfect this Eid. The Middle East is a diverse region that inhibits individuals from various cultures, religions, and ethnicities. Just like the land, its food has much to offer. Try to learn these delectable dishes will give a marvellous treat to your taste buds, and obviously, this treat gets double if you include them in your Eid recipe list. Middle Eastern recipes never let you down; they are a complete package, from spicy koftas to savouring lentils, from soup to varieties of vegetables and seafood.
Middle Eastern Food Recipes You Can Make at Home
Today I am going to share 10 Middle Eastern recipes with you. Some are easy to go, while others require a little labour. So let's jump to the wholesome and delicious recipes. You can also include them in your Ramadan and Eid recipe list.
1. Asabe Zainab — Deep Fried Pastry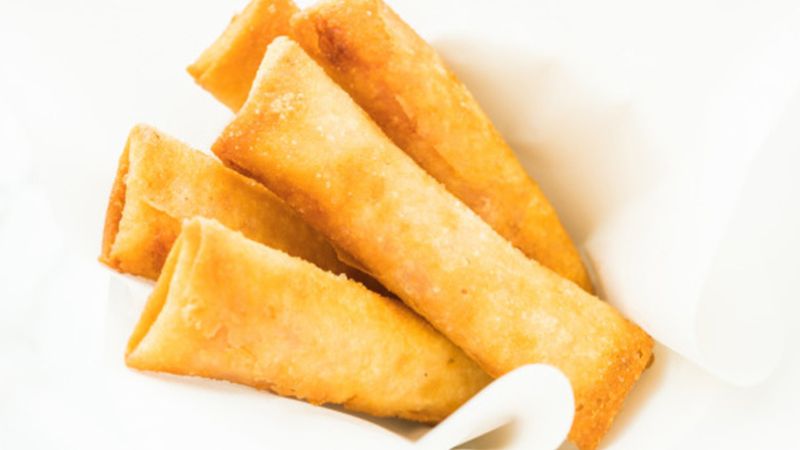 The first recipe on my list is — Asabe Zainab, named after the woman who invented it a century ago, is a deep-fried pastry filled with cream cheese. In a filo-pastry, cream cheese is placed; for a twist, one can also add mozzarella or ricotta then they are fried. After deep-frying, the pastry is soaked in a syrup of saffron and cardamom. One can store the pastries in a freezer for up to a month. However, the syrup can be kept up to 2 weeks- if appropriately stored in an air-tight container.
2. Classic Qatayef with Nuts Fillings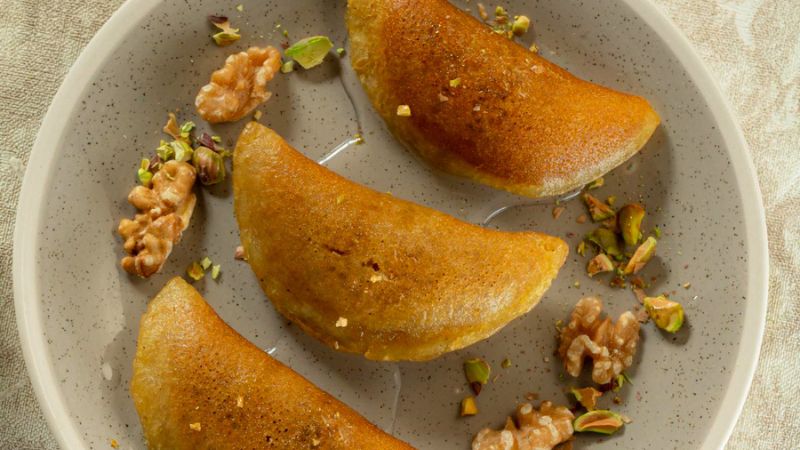 Batter, cheese, and nuts are delicately combined to form delectable pillows called Qatayaf. The incredible dish is dated back to the time of the Abbasid Caliphate. Its recipe is penned in Kitab al-Tabikh, written by ibn Sayyar al Warraq, in the 10th century. It takes five-step to prepare this dish; assemble the batter, make pancakes, stuff them with nut fillings, add the cheese filling, bake and enjoy. One can store it for several weeks.
3. Dawood Basha — Meatballs in Tangy Tomato Sauce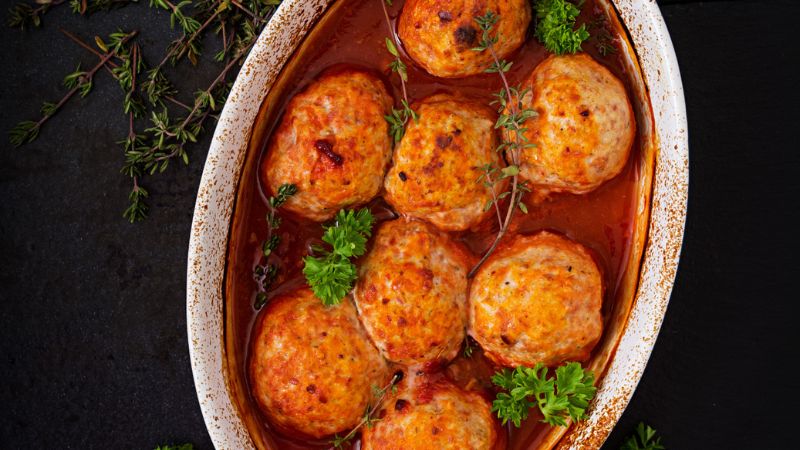 Several countries claim the origin of Dawood Basha, including Syria, Lebanon, and Iraq. According to a legend, it is named after Dawood Pasha- an officer of high ranking in the Ottoman Empire. He loved it so much that he used to eat it all the time, hence the dish named after him. Dawood Basha is prepared by cooking Meatballs in tangy tomato sauce and then served with rice. You can also enjoy it with bread or pasta. Isn't it a portion of perfect comfort food?
4. Koshary — Egyptian Version of Khichdi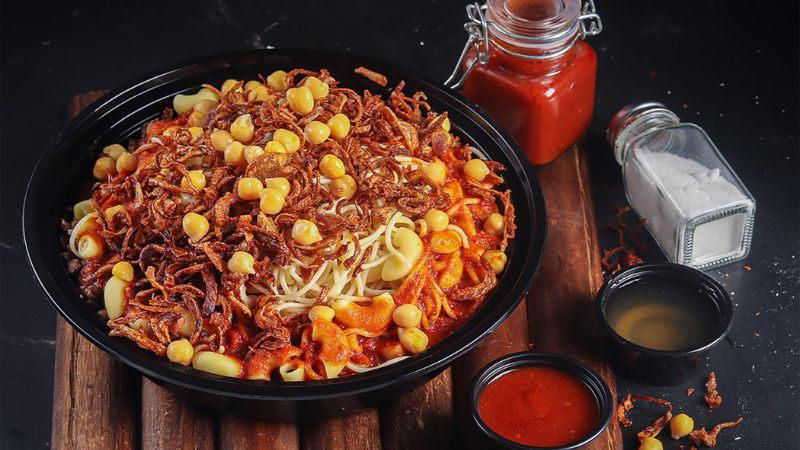 It is a chaotic but soft and tangy dish in Egyptian cuisine. It originated in India and is commonly known as 'Khichdi' there. Firstly, a bed of lentils, rice, and pasta is placed, and then salsa made up of tomato sauce, spices, and garlic is gushed—finely chopped/sliced crispy onions and chickpeas complete the top layer of the dish. To make it a classic non-vegetarian khichdi or Egyptian version of khichdi beef, people often add beef, chicken or fish as per their taste buds. This Middle Eastern recipe is altered in various regions accordingly.
5. Omani Lamb Shuwa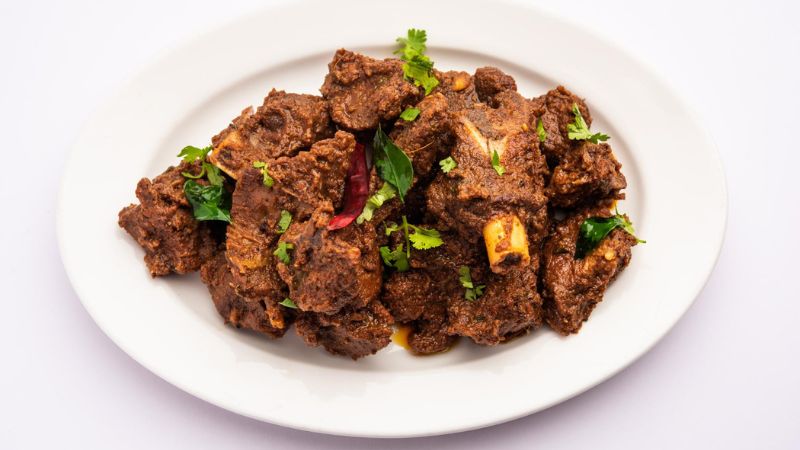 It is cooked by roasting a goat, lamb, or even a camel. The meat is marinated in baharat spices (Middle Eastern spice blend) and then wrapped in banana leaves for up to 48 hours, then placed in the ground filled with coal. It is cooked in large quantities and is served to the community. They enjoy the vast platter together and pick the food with hand. This amplifies the unity and love between them.
6. Timman Bil Jizar — Carrot Rice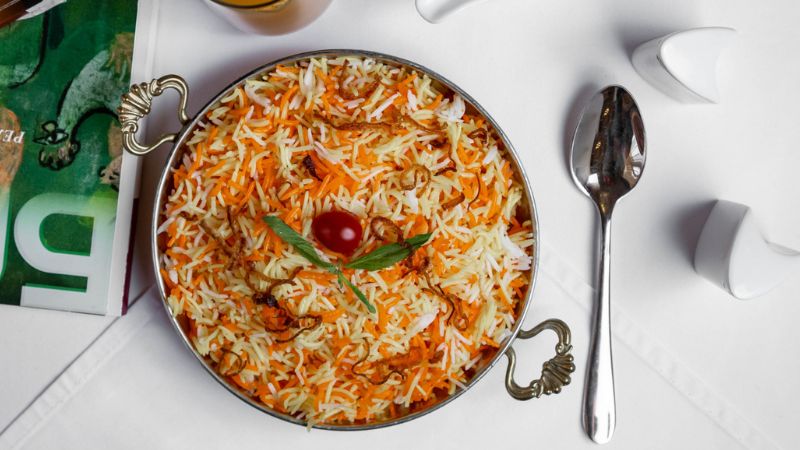 Rice dishes are my favourite, and this Iraqi recipe has caught my eye. Carrot rice, known as Timman Jizar in Iraq, is one of the most delicious rice dishes you could have. You can quickly make it if you only have a few hours to cook. First, prepare carrot-onion-mince mixture, then add it to boiled rice. Instead of mince, you can use mushrooms if you are a vegetarian. Serve with yoghurt or fresh salad.
7. Arabic Chicken Fatteh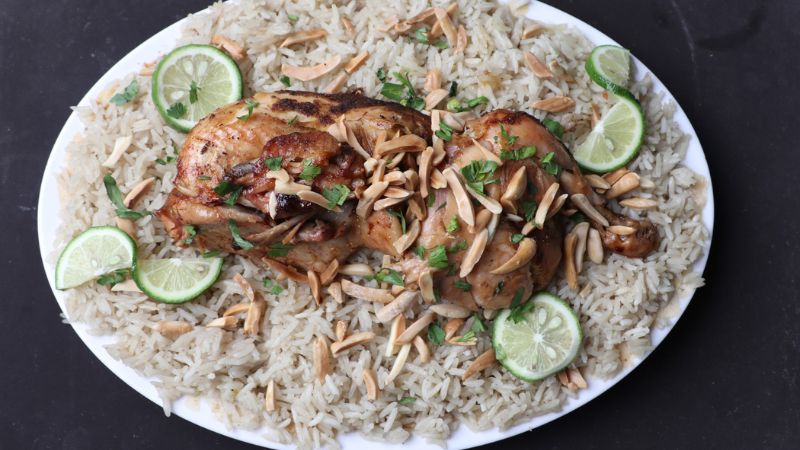 Chicken Fatteh is a familiar Arabic dish whose base is shredded, Pitta. First, place the Pitta on a deep serving plate, and add a few tablespoons of chicken stock to cover it. Put a thin layer of rice on it. Lastly, pour over yoghurt sauce. You can further dress it with nuts or almonds. Eat the bread straight away, or else it will become soggy. When we talk about Chicken Fatteh, we can't miss Lebanese Chicken Fatteh; they are pretty similar; they include chicken, chickpeas, toasted pita bread, toasted pine nut fresh herbs to garnish.
8. Kleicha — Traditional Iraqi and Saudi Recipe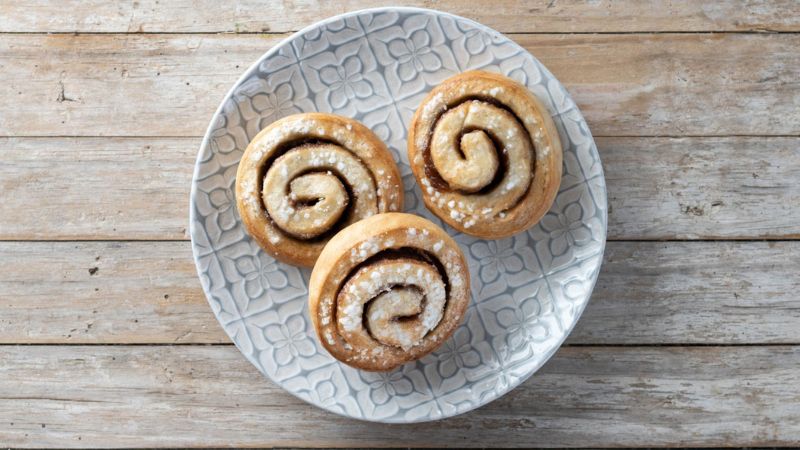 Kleicha is a date-stuffed cookie that is incredibly famous in Iraq and Saudi Arabia. This sweet dish holds a special place on almost every special occasion, including Eid. The main ingredients of this dish are dough, nuts, dates, and sesame, which looks like a sweet disc or half-moon or crescent shape. You can also stuff the cookies with nuts, coconut, or even sugar. Serve it with tea or different flavors of coffee.
9. Creamy Lamb Stew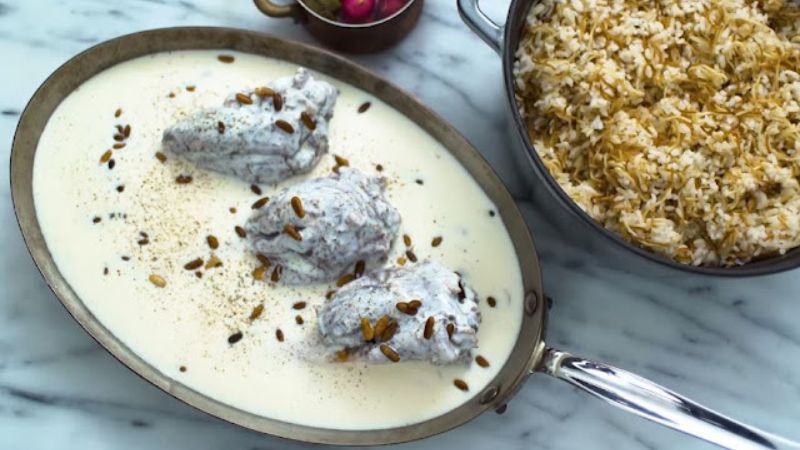 Originated from Syria, this recipe will surely delight you. The lamb is smoothly boiled until tender with aromatic spices to infuse spectacular taste in the meat. In this Middle Eastern recipe, yoghurt is the key tastemaker. Fresh yoghurt is whipped in one direction so that it doesn't separate is mixed into the simmering stew. The final garnishing is with black pepper and nuts. It tastes much better when served with rice.
10. Limonana — Middle Eastern Frozen Mint Lemonade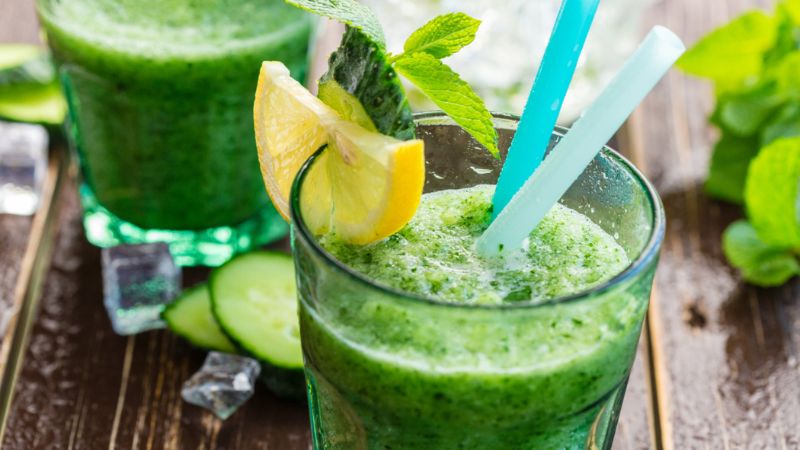 Mint Lemonade; a sweet treat that will delight your taste buds. Mint lemonade is just perfect for freshening you on a hot, tiring day. Freshly squeezed lemons are blended with green mint, final touch with some ice cubes gives it a slush-like texture. The aroma, texture, and taste of everything are alluring and refreshing on a summer day. Moreover, mint lemonade also detoxifies the body.
You can try these flavoursome Middle Eastern recipes on any occasion. We are sure that it would be an incredible addition to your table and a marvellous treat for your family. Middle Eastern food recipes are nowadays popular around the globe. The aroma, alluring texture, and delicate but incredible taste are grabbing the attention of every foodie. Many evolutions are coming in the cuisine too. You can also include these recipes on your Iftaar or Eid table. I hope that you will make and enjoy these peculiar and tasty dishes.
Happy Cooking!
Also Read: Celebrate festivals with these best fun quotes on festivals that you can read in leisure.