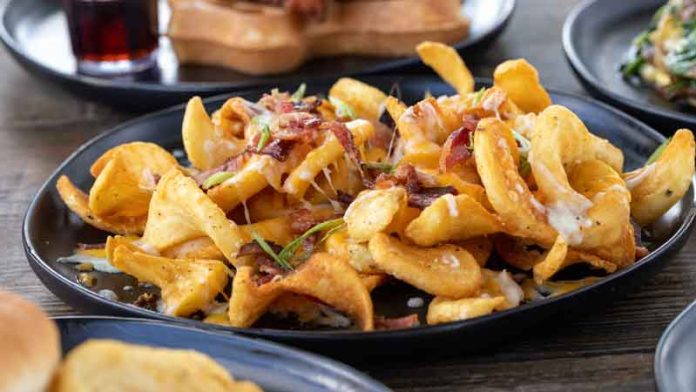 Snacks are those tiny servings that can make you feel full. While watching a horror flick or any other exciting movie or game, these little bites of savory snacks can make your evening tastier. When your kids come back home hungry, these tiny savory snacks are an excellent option to recharge. However, be careful about the addictiveness of these snack bites. If you are on a diet, look somewhere else and let others enjoy it. Let's look at these two recipes that will make your evenings feel a little different.
2 Easy Savory Snacks to Try at Home
1. Honey Soy Chicken Wings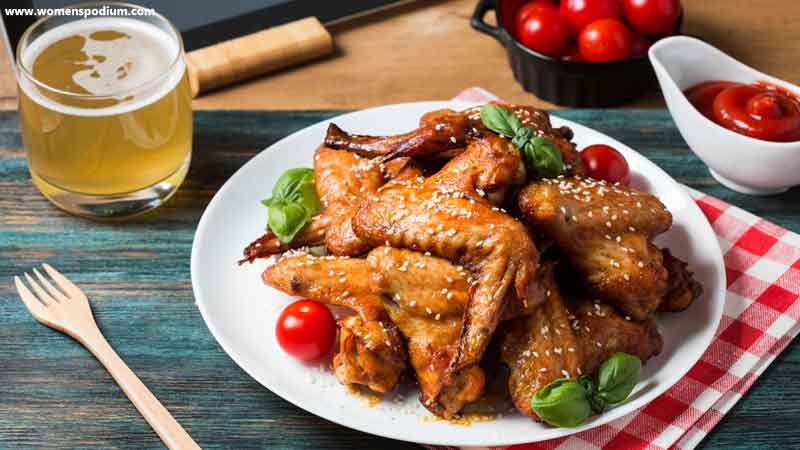 This is one of the easier-to-make savory snacks recipes. It is an excellent option for lazy Sundays or even busy weeknights too. Let's check out the details of this appetizing and dazzling preparation.
Ingredients:
Honey: ½ cup
Butter: 2 tbsp
Chicken wings: 2 pounds
Extra virgin olive oil: 2 tbsp
Ginger: 1 tbsp (freshly grated)
Sesame seeds: For garnishing
Freshly ground black pepper and salt: As per taste
Lemon juice: ½ lemon
Soy sauce: 1 cup (low sodium)
Garlic cloves: 2 (chopped)
Cilantro leaves: 2 tbsp (freshly chopped)
How to Make it?
Rinse the chicken wings under the running water and pat them dry. Take the tip-off.
Divide each wing from the joint and make it into two pieces.
Take a shallow dish and put the wings in there. Now pour the ginger, soy sauce, lemon juice, garlic, and cilantro.
Toss them well so that each wing gets an even coating.
Marinate well and refrigerate them for almost 2 hours.
Take the wings out from the marinade and then pat them dry again.
Use salt and pepper to season it.
Take a large-sized sauté pan and melt the butter in olive oil over medium-low heat.
Pour the chicken wings and honey when the butter stops foaming.
Fry each side for almost 5 minutes, till they get brown.
Allow the wings to cook, turn them over from time to time so that they get coated evenly, and turn sticky and thoroughly cooked.
Transfer them to the serving plate and use sesame seeds to garnish them. To make the appearance brighter, you can serve it over lettuce and put the ketchup at the center of the dish.
If you are fond of non-veg savory snacks, I am sure the above honey soy chicken wings will serve your purpose. Let's check out the other recipes for vegetarian lovers.
2. Lemon Garlic Herb Roasted Potatoes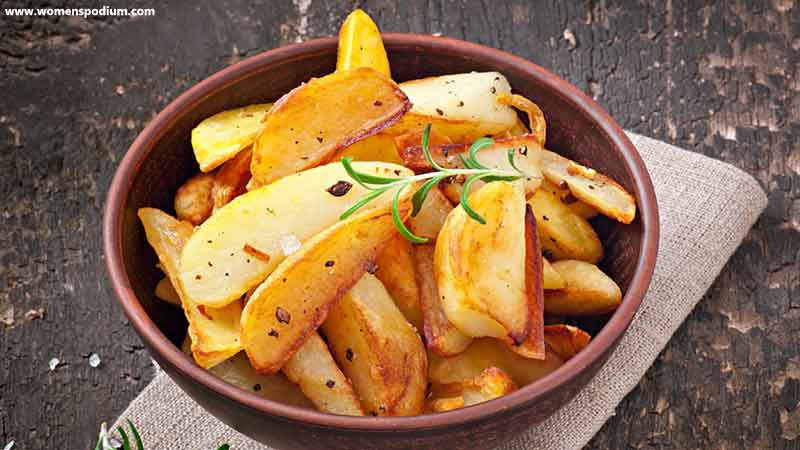 Another option for savory snacks is lemon garlic-herb roasted potatoes. This zesty and easy recipe is an exceptional one to prepare that will make your party even more enjoyable. This is a great food option for vegans if you have any vegan people on your invitee list.
Ingredients (for the potatoes):
Olive oil: 1 ½ tbsp
Baby potatoes: 1 pound
Maple syrup: 1 tsp
Basil leaves: 1 tbsp finely chopped
Garlic: 1 tsp minced
Fresh parsley leaves: 1 tbsp finely chopped
Sea salt and black pepper: As per taste
Ingredients (for the mixture of lemon herb olive):
Zest: ½ lemon
Olive oil: 3 tbsp
Salt and pepper: According to taste
Fresh basil leaves: 1 tsp finely chopped
Parsley leaves (fresh): 1 tsp finely chopped
How to make it?
At 350 degrees Fahrenheit, preheat the oven and arrange a baking sheet along with the nonstick baking paper. Keep them aside.
Now make very fine incisions in the baby potatoes; however, don't slit all the way through.
Take a large-sized bowl and pour olive oil, maple syrup, garlic, basil, salt and pepper, parsley, and ready potatoes.
Toss them well to get an even coating.
Now arrange the potatoes on the baking sheet, slitted side up, and allow them to roast for almost 25 minutes.
In the meantime, grab a small-sized bowl and add all the ingredients for the lemon herb olive oil preparation.
After 25 minutes, pour half of the lemon herb olive oil on the potatoes while they are being cooked, and put them back in the baking oven.
Let them cook for another approx. 25 minutes, until the potatoes are cooked through.
When the potatoes are cooked, then drizzle them with the remaining lemon verb olive oil mixture and serve it hot with a little more sea salt if required.
Also Read: We look forward to healthy movie night snacks ideas or preferably any low-calorie movies snack. However, the hunt to find the same.