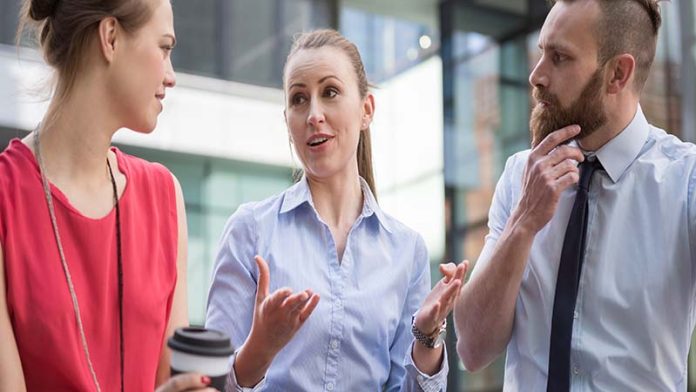 Everyone needs a mentor in their life. Mentors motivate and guide you to do your best. Generally, mentors are people with more experience, knowledge, and expertise. They impart their knowledge to their mentees and guide them. Mentors and mentees share a powerful bond. These quotes on mentors who inspire will assist you in understanding, respecting and valuing your mentors even more.
You can't learn everything from school, college, libraries, or the internet. Sometimes people around you teach you many things outside of any book; as we say, practical knowledge is different from theoretical knowledge. A mentor shows you new skills and guides you to work and improve on them; they are also like a role model for a mentee; they support them, encourage them, provide emotional support, and expect them to be successful. No matter if you're an employee or an employee, you need a mentor if you want to outshine others.
The Importance Of A Mentor
Today, the value of a mentor is only relevant in terms of self-development and career advancement. However, the mentor-mentee relationship is more than that. A successful mentor will inspire you to grow, overcome barriers, and expand your horizons. They will help you define a successful career path during your early professional stage.
Influential mentors are not judgmental. Furthermore, they provide a safe place to learn. They help you improve your mental health. In a cooperative environment, mentoring enhances employee engagement and reduces employee retention. Whether you are in the role of a mentor or stagiaire, these quotes on mentors who inspire will guide you.
25 Inspiring And Moving Quotes on Mentors Who Inspire You to Achieve Your Full Potential
My job is not to be easy on people. My job is to take these great people we have and to push them and make them even better.

— Steve Jobs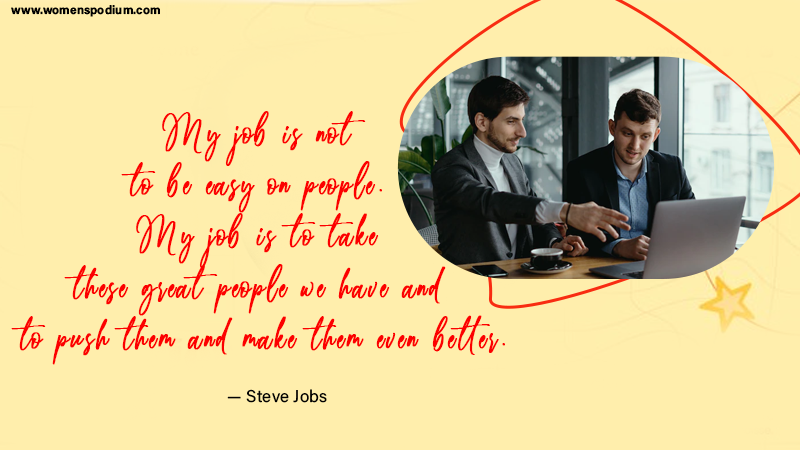 The mind is not a vessel that needs filling, but wood that needs igniting.

— Plutarch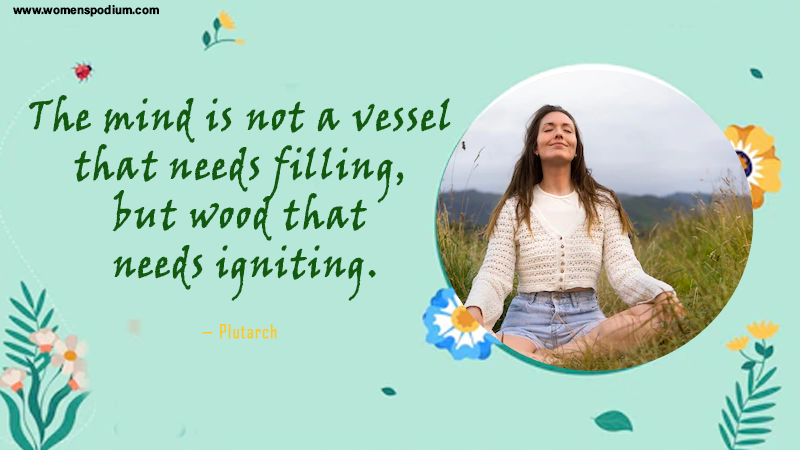 We're here for a reason. I believe a bit of the reason is to throw little torches out to lead people through the dark.

— Whoopi Goldberg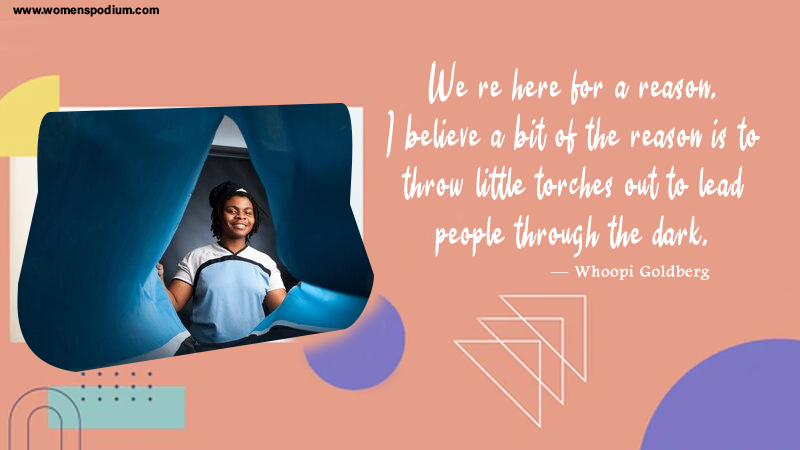 Our chief want in life is somebody who will make us do what we can.

— Ralph Waldo Emerson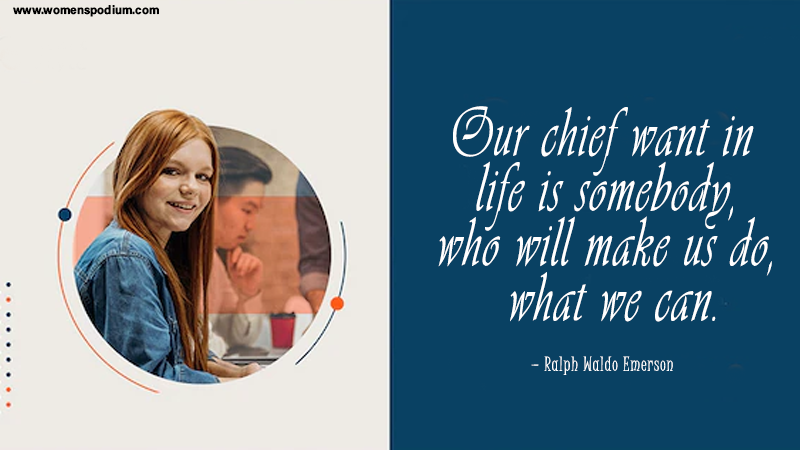 We make a living by what we get, but we make a life by what we give.

— Winston Churchill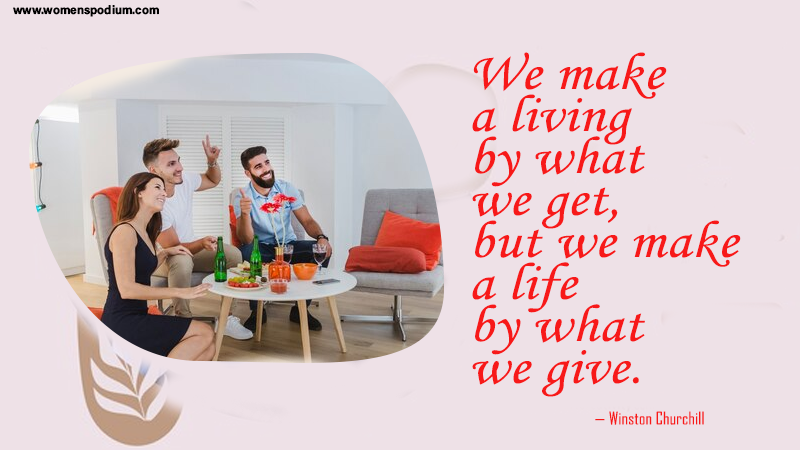 You cannot teach a man anything. You can only help him discover it within himself.

— Galileo Galilei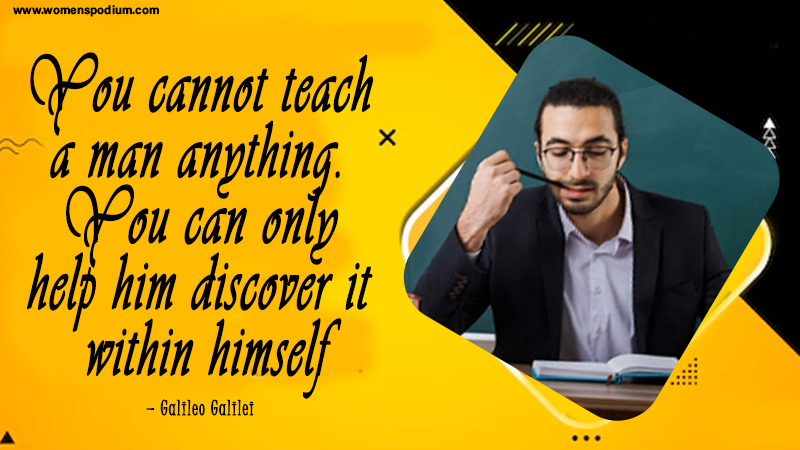 A mentor is someone who sees more talent and ability within you, than you see in yourself, and helps bring it out of you.

— Bob Proctor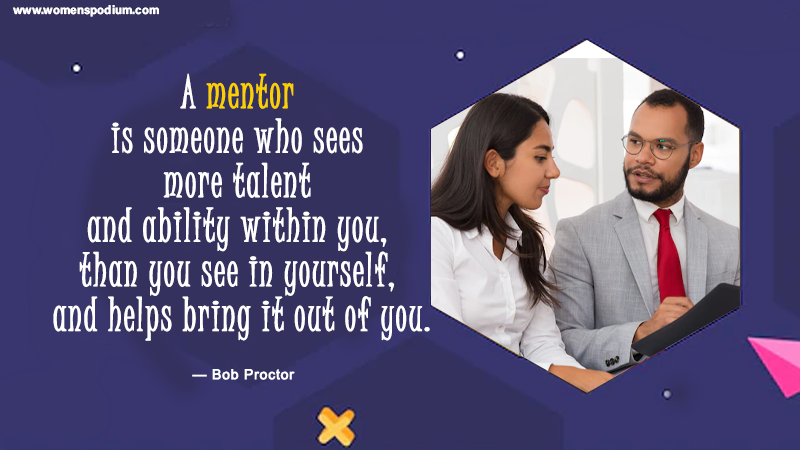 If you cannot see where you are going, ask someone who has been there before.

— J Loren Norris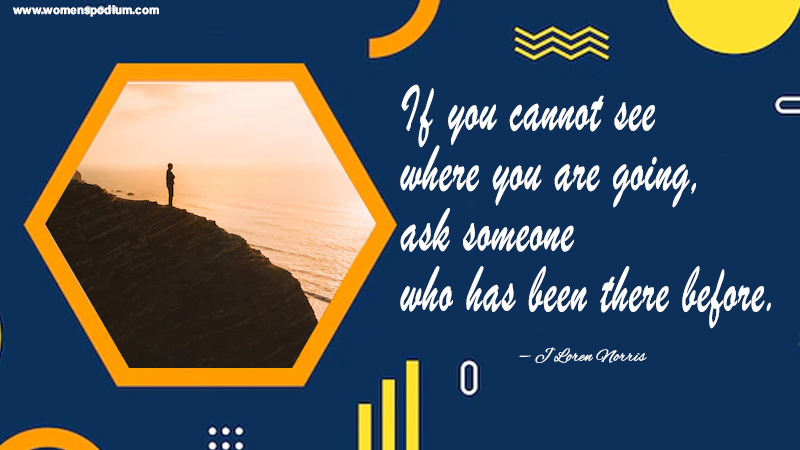 Mentoring is a brain to pick, an ear to listen, and a push in the right direction.

— John Crosby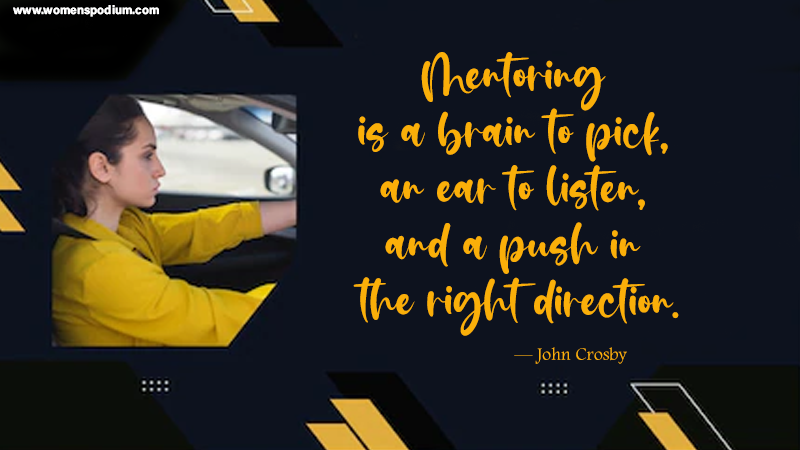 A mentor is someone who allows you to see the hope inside yourself.

— Oprah Winfrey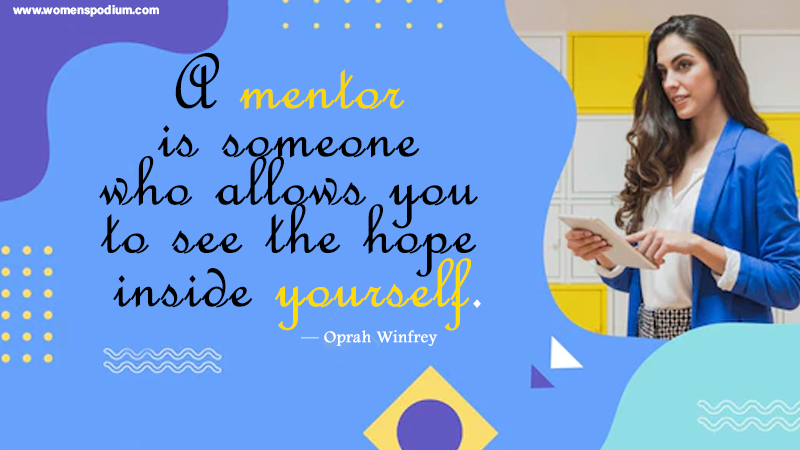 Spoon feeding, in the long run, teaches us nothing but the shape of the spoon.

— E.M.Forster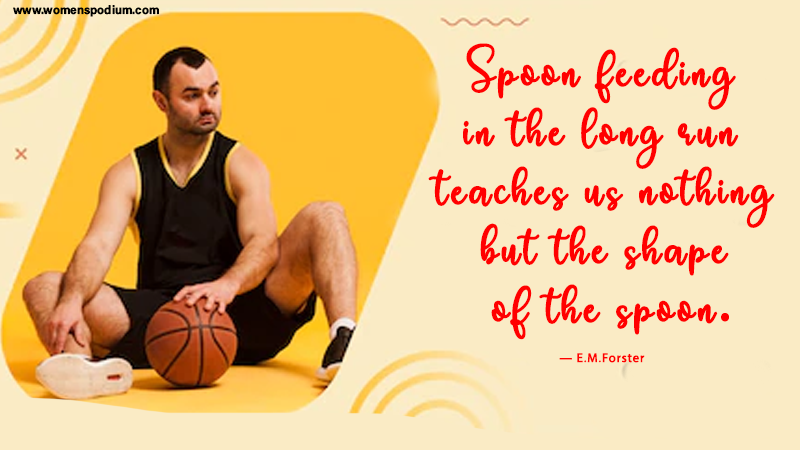 True mentors have this unique ability to pick up vibes that everyone else misses from within you.

— Ahmad R Kazi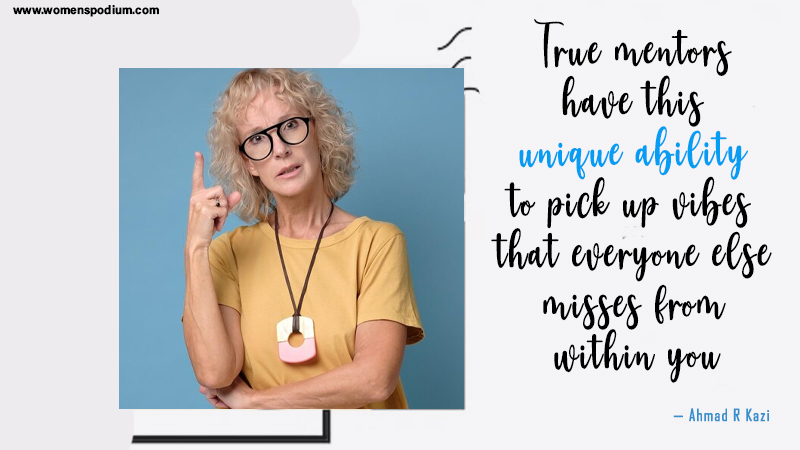 Quotes On Mentors Who Inspire Will Show You What A Difference A True Mentor Makes
Mentors help us reach our full potential. They allow mentees set objectives and goals. In addition, they discover our potential and motivate us to do our best. If you find a competent mentor, a promising career awaits you. Here are some quotes on mentors who inspire you to achieve your full potential.
Great mentors give wise guidance.

— Lailah Gifty Akita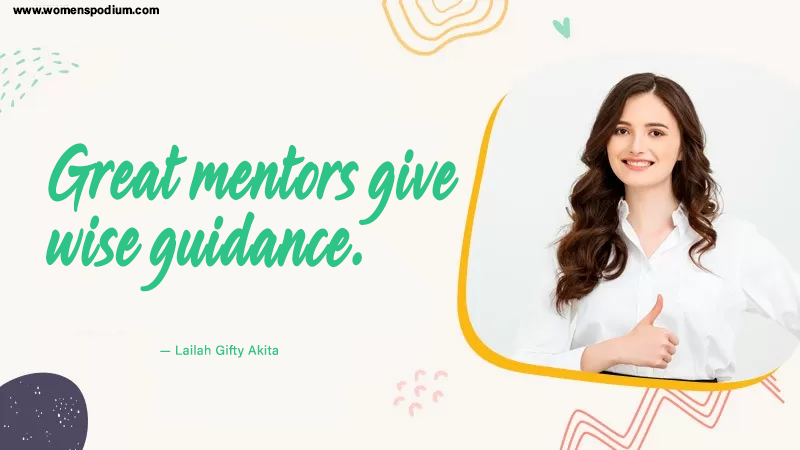 In learning, you will teach, and in teaching, you will learn.

— Phil Collins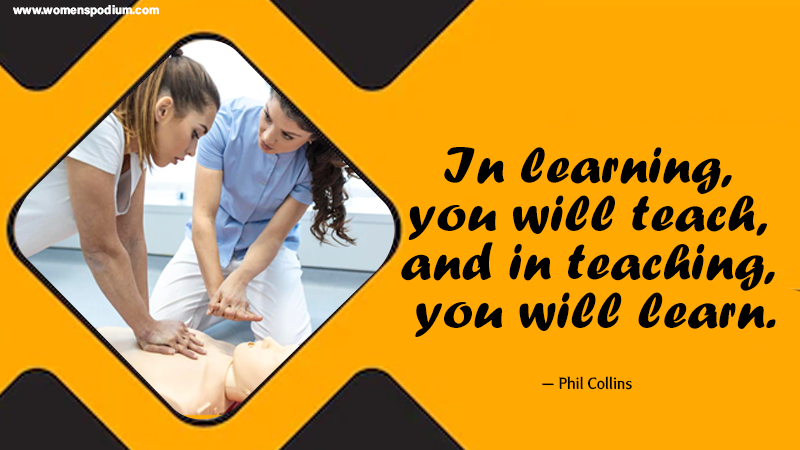 Your mentors in life are important, choose them wisely.

— Robert T. Kiyosaki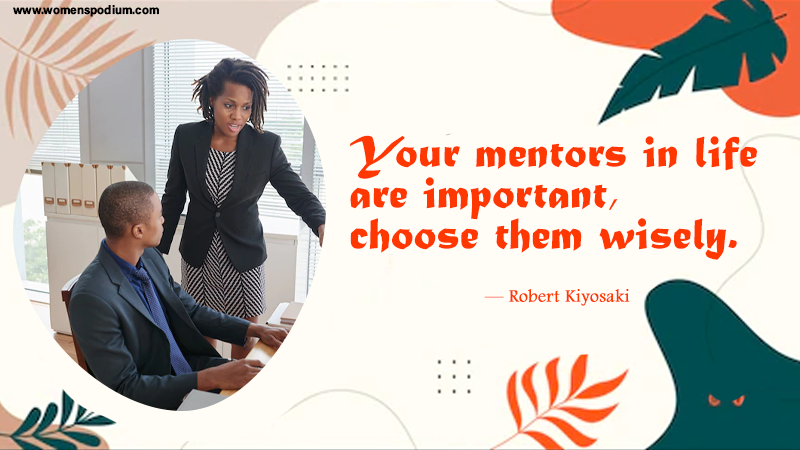 The mediocre mentor tells. The good mentor explains. The superior mentor demonstrates. The greatest mentors inspire!

— Lucia Ballas Traynor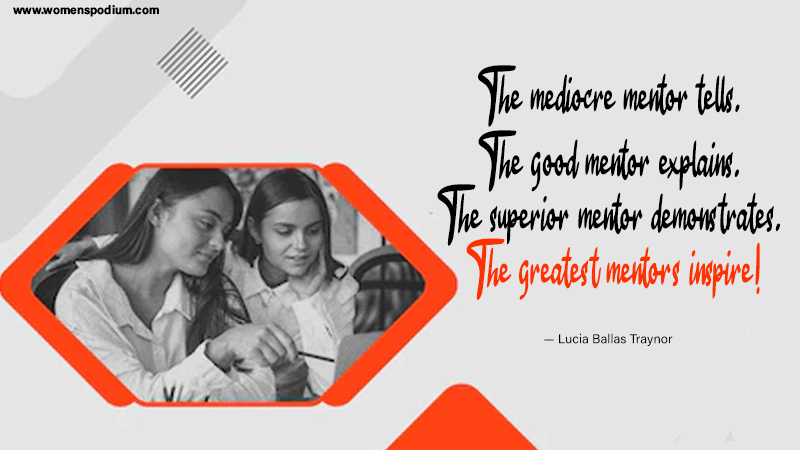 Most busy people want to mentor someone great.

— Ramit Sethi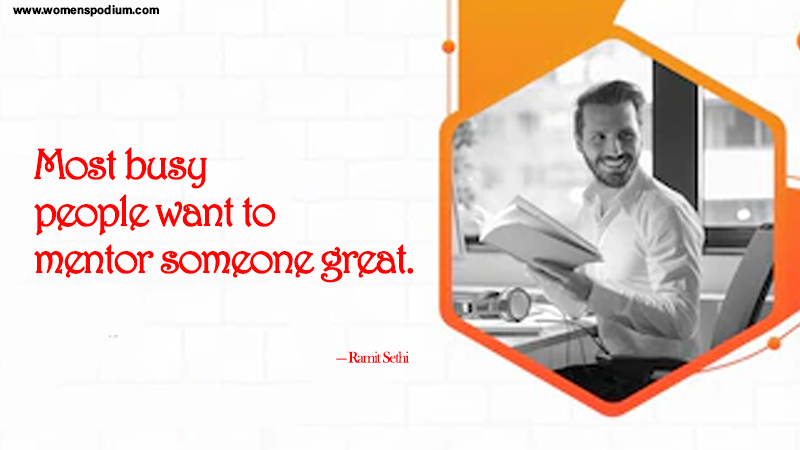 A mentor empowers a person to see a possible future, and believe it can be obtained.

— Shawn Hitchcock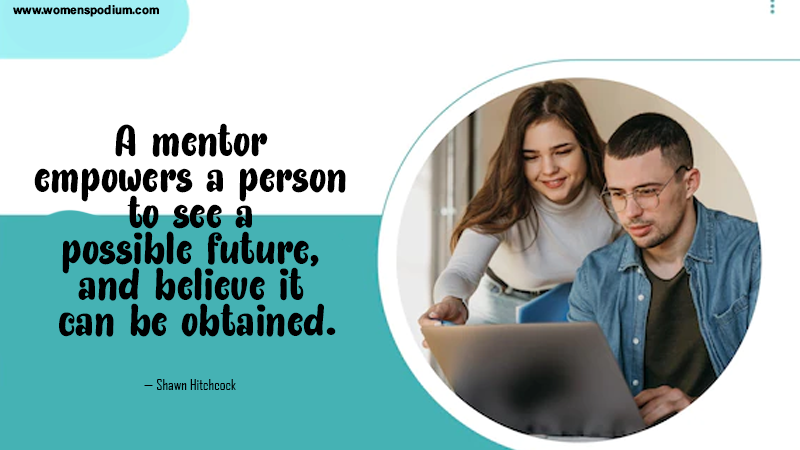 It is important for us to see that our mentors are human and, therefore, fallible; it makes our own short-comings more tenable.

— John Wooden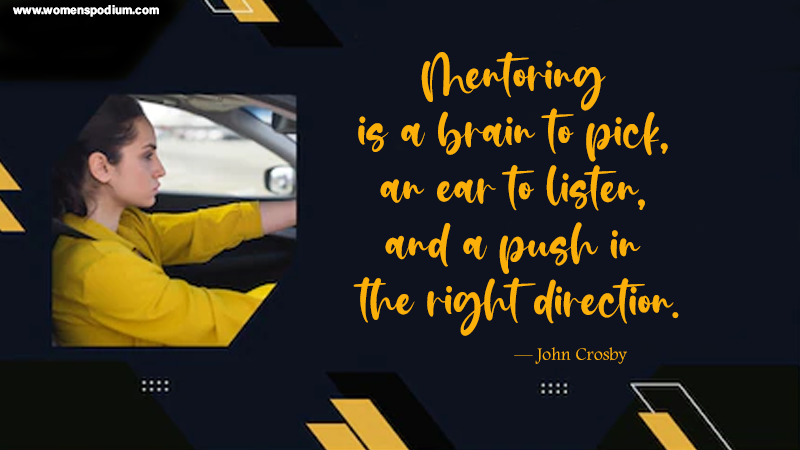 My mistakes have been my greatest mentors.

— Steve Maraboli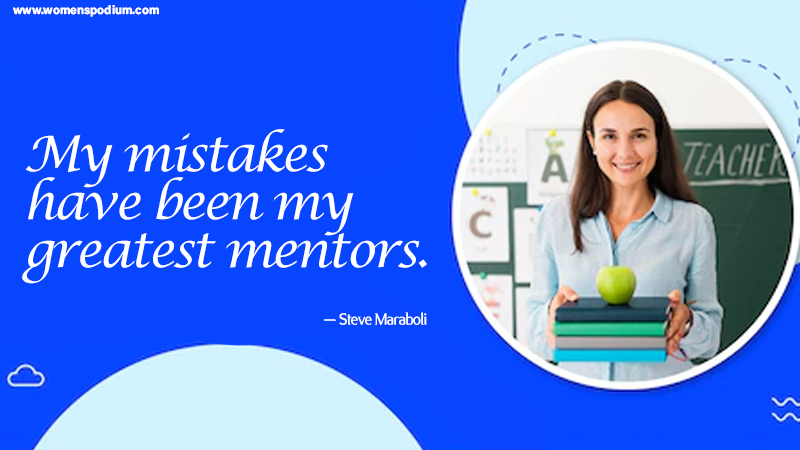 Children must be taught how to think, not what to think.

― Margaret Mead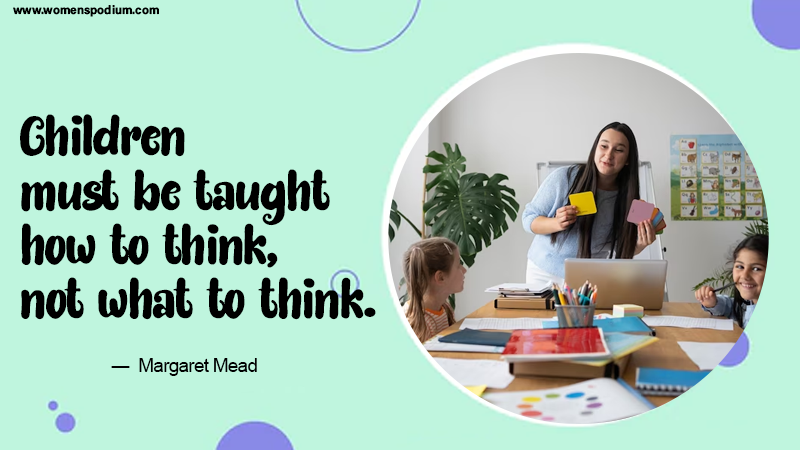 The teacher who is indeed wise does not bid you to enter the house of his wisdom but rather leads you to the threshold of your mind.

—Khalil Gibran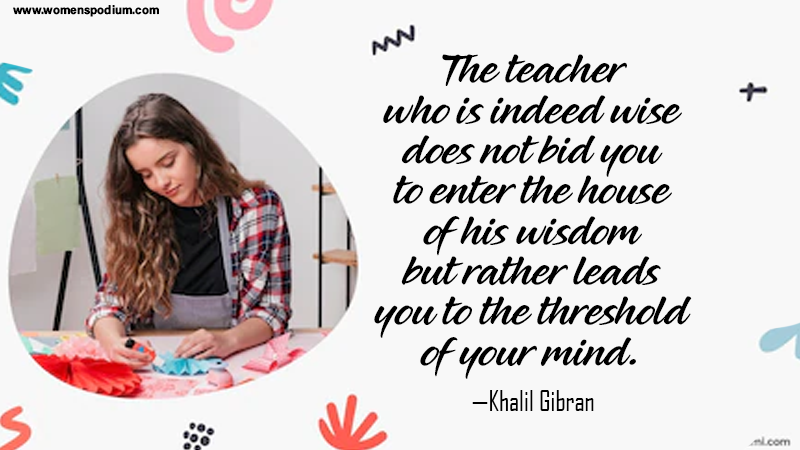 More than mere teachers, mentors are often emancipators, freeing artists from poor technique, clouded vision and personal uncertainty.


— Paul Soderberg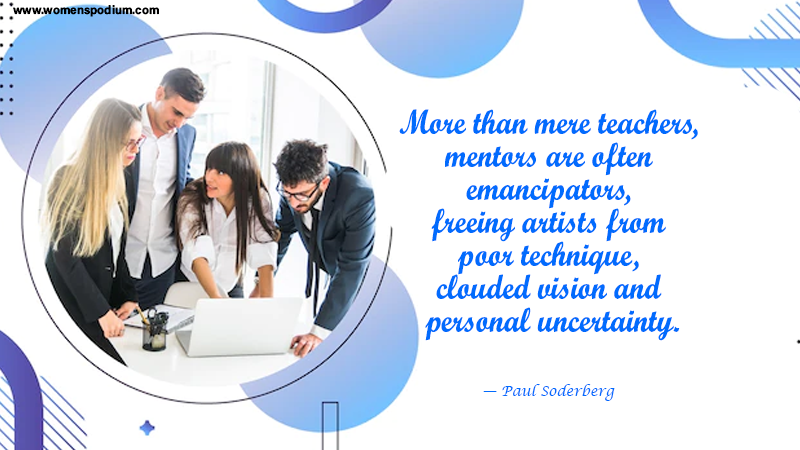 The best teachers are those who tell you where to look – but don't tell you what to see.

— Alexandra K.Trenfor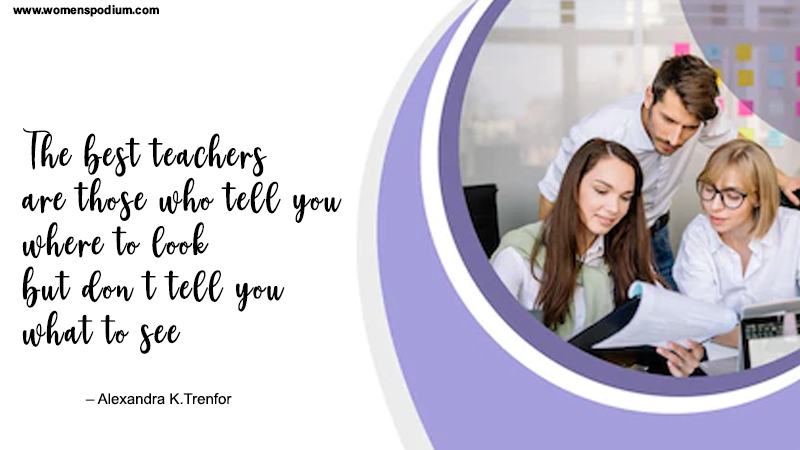 My mentor said, 'Let's go do it,' not 'You go do it.' How powerful when someone says, 'Let's!'

— Jim Rohn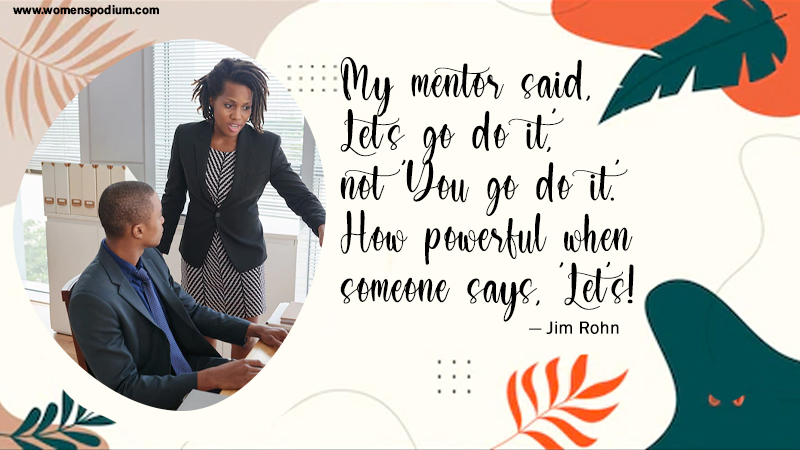 Final Thoughts
These are motivating quotes on mentors who inspire you to start mentoring others. The mentor role is more influential than the role of teacher or coach. The mentor identifies the true potential of a protege and guides him to do his job well. Learning comes with responsibility. If someone taught you, advised you, or assisted you in achieving your goals, it's time to pay back because now it is our responsibility to guide someone else to help them shape their future.
Also Read: Office life has become more and more hectic. How to manage stress at your workplace? And maintain a work-life balance.