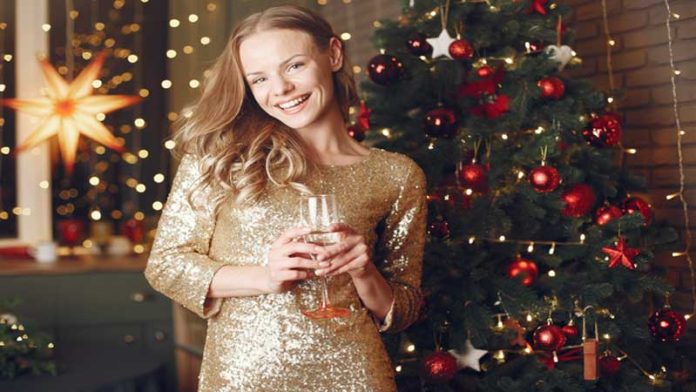 Looking forward to welcoming the new year, making new year's resolutions isn't the only thing that pops up in our mind. Absorb in the party mood and seeking out the best New Year's Eve dress ideas is somewhat we can't overlook. Also, since Halloween, Thanksgiving and now the Christmas holidays, I am sure we all have overspent the holiday budget. Seeing everything, I have curated some beautiful outfits ideas that are budget-friendly. Like most other festivities this year, achieve goals by keeping your plans flexible. You never know whether you have to wear high heels for an outside party or slippers for an in-house party with close friends. Let's dig into how to dress up for New Year's Eve with casual party dresses.
10 Must-Have Beautiful New Years Eve Dress For The Year
Here are ten new year outfits to add to your festive wardrobe collection. From sequin dresses to ruffled gowns and off-shoulder bodycon dresses, this list has something of what every woman loves in her dress. Like any other event or festival, you anticipate your style and want to look the best. Your perfect look is only a step away from you. Following are some inspiring New Year Eve dress ideas for your perfect look.
1. Fitted Red Dress With Flowy Sleeve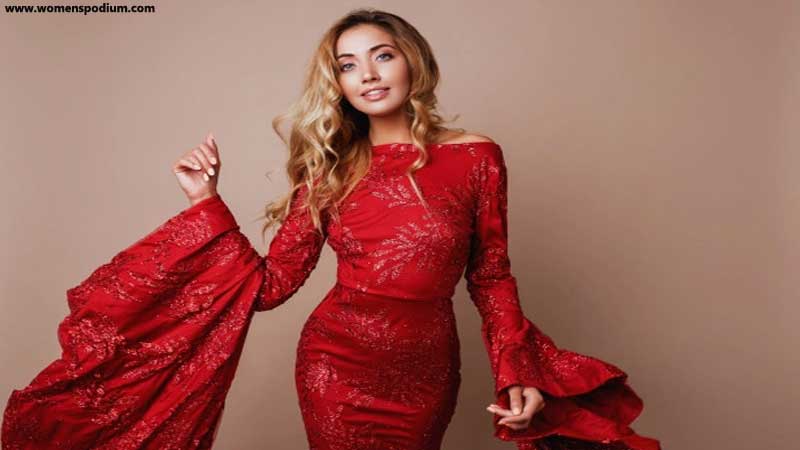 New Year marks the celebration of another beautiful year. People come to attend parties, dance, eat, light, and watch fireworks. This beautiful red dress is stunning and captivates the heart of every woman out there. The form-fitting off-shoulder style can draw attention to your face. You can leave a strong impression on everyone at the party with this red dress. The dress has a perfect balance between elegance and modernism of style because of its flowy sleeves. You can get this dress tailored at a reasonable cost as well.
2. Luxurious Bodycon Sequin Dress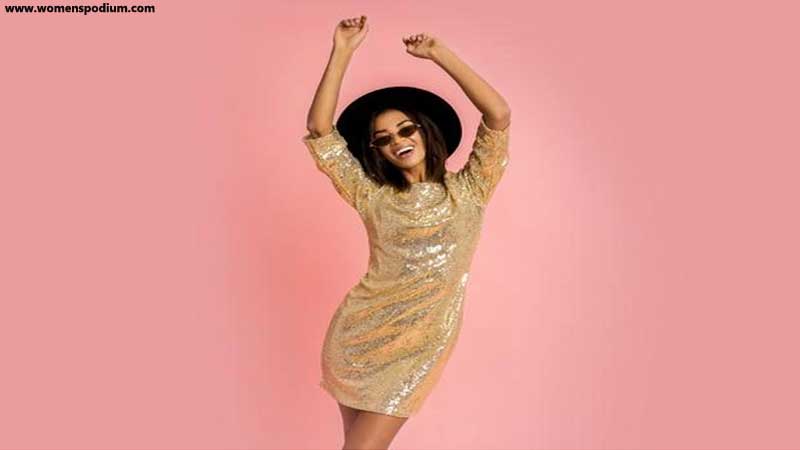 The sequin dress is just perfect for welcoming all the party vibes to you this year. You can get several sequin dresses, from simple skirts and bodycon dresses to elegant maxi and mermaid tail dresses. Whichever style you choose, you ought to look amazing with the new years eve sequin dress. Any of your sequin club outfits are suitable as new years eve dresses as well. You can pair high heel ankle boots with them or wear fancy stockings and pointed high heels for a different look.
3. Off Shoulder Bodycon Cocktail Dress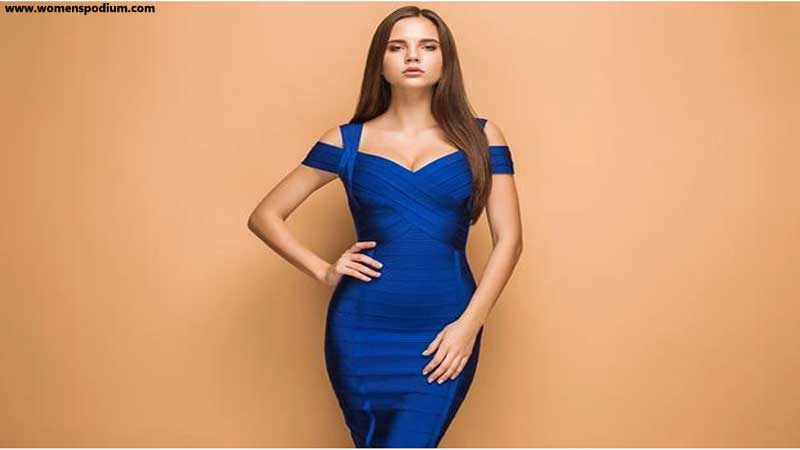 The deep navy-blue color of the dress is neutral and goes with every skin tone and every combination of outfits. The best colors to go well with it are maroon, hunter green. Wear a citron, peach, or ivory-colored women's blazer when you are in an outside setting to prevent getting cold. The wrap neck and off-shoulder sleeves add an element of elegance with style to this gorgeous mini dress. This style does justice to enhance your curves. Style your hair straight for a casual party look.
4. Puffy Swing Silk Dress With Tailored Sleeves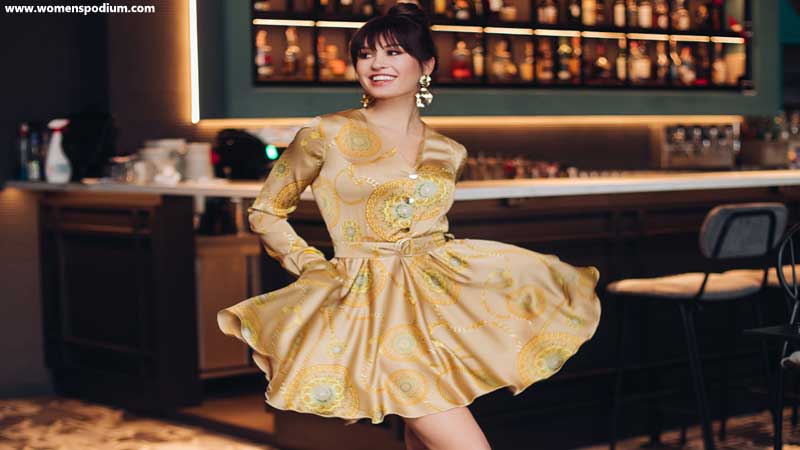 Bring out your younger self on this New Year Eve. If you are looking for a chic and cute style for this year, this New Years Eve dress is for you. The dress is a satin dress which makes it flowy and comfortable. You can tailor a simple plaited circle dress if you want to make one yourself. The dress is best with the same hue pointed high heels, but platform high heels also go well with this style of New Year dress.
5. Comfy Fitted Velvet Dress With Drape Neck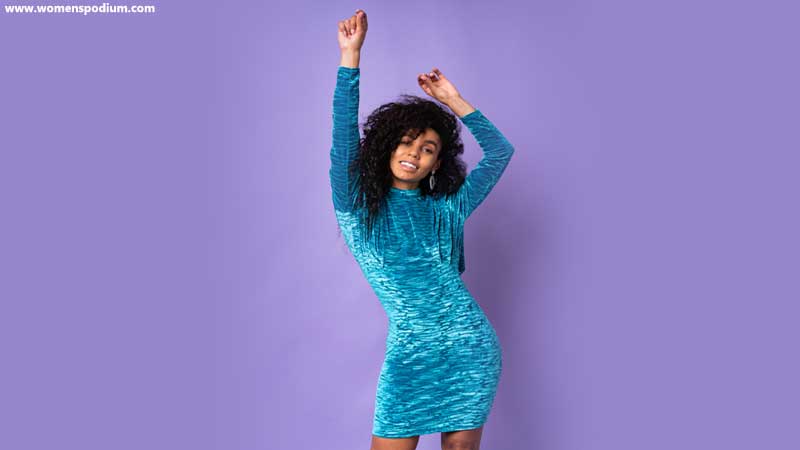 This is a bodycon velvet dress and is lovely yet comfortable to wear both as a casual and formal dress. So, you can wear it for either a small party with only some close friends and family or for a large gathering. This mini dress looks form-fitting, and this style looks nice in any size. Wear nice metal earrings to compliment the drape neck style. So, this dress is another great option for your plus-size New Years Eve dress collection.
6. Sequin Black New Years Eve Dress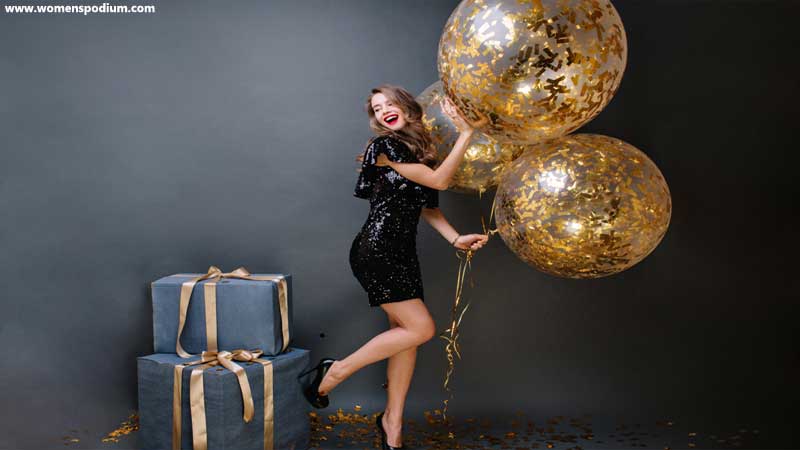 This is another sequin dress on the list that captivates every woman's heart. Black is one of the most attractive and impactful colors. You can pair jewelry pieces that you've always wanted to try but never had a chance to try. This off one-shoulder style elevated with the frill all across the shoulder indeed will make you look gorgeous. Overall, the dress is form-fitting and looks stunning on curvy women with black pointed heels or strap heels.
Also Read: Look more feminine by doing some beautiful acrylic nail designs for New Year Eve party.
7. Off Shoulder Cowl Neck Mini Dress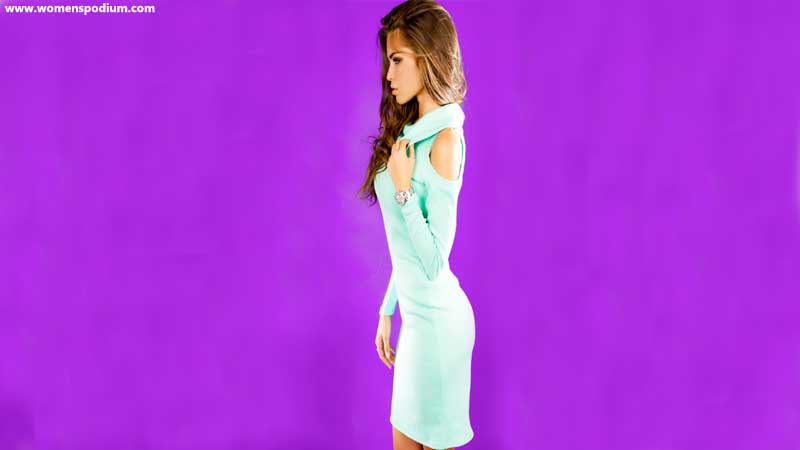 Good news for those who want to stay in their pajamas all year round and love their comfy Christmas pajamas. It is because you can still perk up your style effortlessly in this type of comfortable dress. The cowl neck keeps you warm during the chilly evening. While the off-shoulder style elevates the dress, it is easy to prepare as there is nothing complicated about this style. You can search for the length that suits you better. Ankle boots and fishnet stocking look good with this style.
8. Red Ball Gown Dress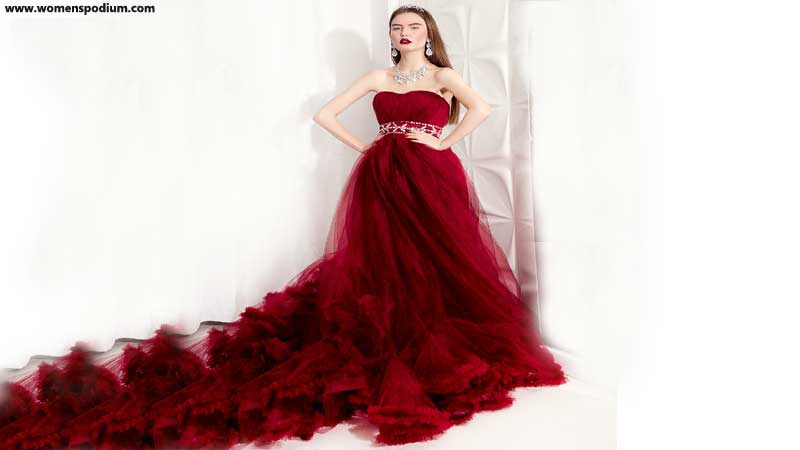 Red is one of the New Year colors we see around in the Christmas celebrations. It is also one of the most attractive colors that both men and women admire. If you like to go out at parties and think that princess style suits you, this is for you. You can rule this New Year Eve party feeling like a princess. Plus, you never know when is your next chance to get something like this.
9. Turquoise Blue Mermaid Fishtail Dress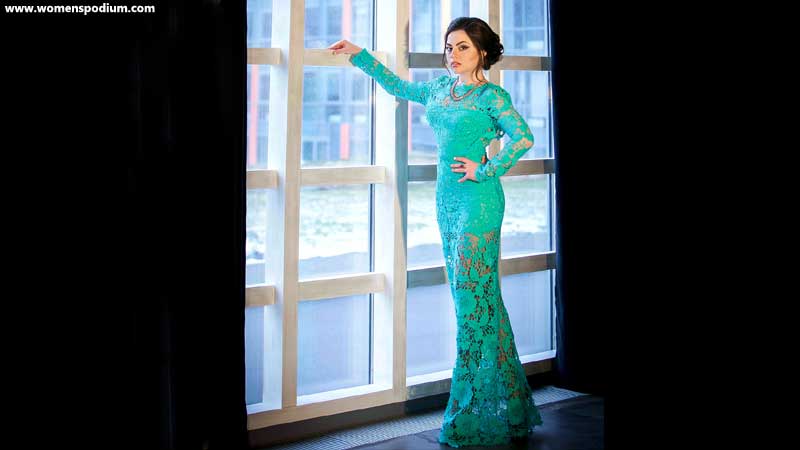 The mermaid fishtails new years eve dress looks stunning on women of all ages. Wearing this gown with heels makes you look tall and slim. Women with curvy bodies can rock this style effortlessly. The turquoise blue color gives the dress a lively vibe and makes you stand out in the whole crowd. You can alter the sleeve style to either flowy or keep them tailored. Both suit this gown. Wear a pendant or a stone necklace that sits on your collar bone.
10. Charming Navy-Blue Jumpsuit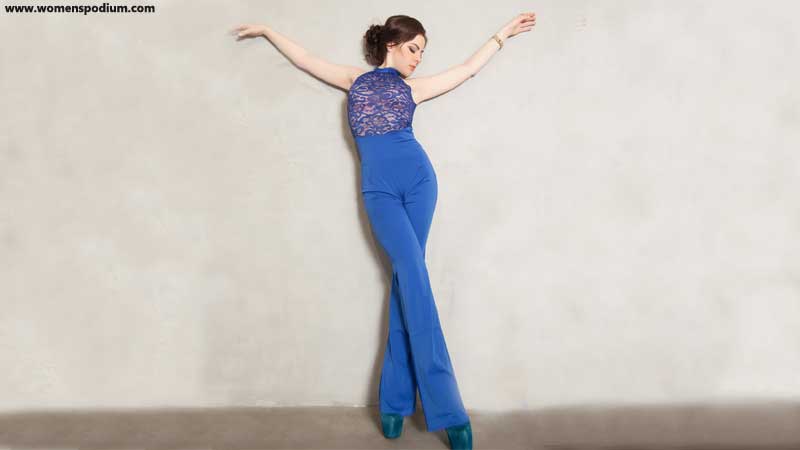 The most comfortable and laid-back style is this jumpsuit dress. The straight cut of the blue bottom makes your legs look slim and long. You can do your hair in a flower bun, wear a pearl necklace and pearl earrings. Blue platform high heels complete your look for the party. The sleeveless collar top is made of the floral net, which is the stylish element of this dress. Because this new year's eve dress is unique and is one of its kind, you will stand out among all women.
The best New Years Eve dress ideas are versatile and suitable for any setting of the festive gathering. The New Year outfits must be comfortable to wear for a long time and stunning enough to mark your impression on everyone's minds. Festivals are meant for people to dress up and enjoy, pop champagne and have lots of fun. So, get yourself ready, buy a captivating new year dress, and impress everyone with your style.
Also Read: Just like Thanksgiving outfit ideas, you can look for refreshing party dresses that are not too much for a festive gathering.