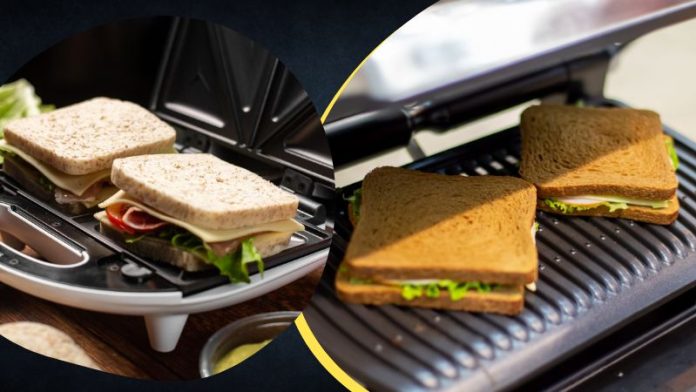 For me, a warm, grilled sandwich made in a panini press is undoubtedly an ideal way to start your day. Panini presses are lightweight, small grills that make sandwiches. It is a two-sided sandwich grill that is easy to use and can be used simultaneously to press and grill. It is easy to use and a multipurpose gadget essential for your kitchen. Unlike a traditional sandwich maker, it gives the bread delightful grill lines. More importantly, it's a versatile product for grilling sandwiches, vegetables, and meat. The Panini press grills multi-layer sandwiches that fit easily in this appliance.
Usually, a panini press is used for pressing a panini, a famous grilled sandwich made of Italian bread. It can now serve as a grill or griddle for cooking gourmet grilled cheese sandwiches, breakfast sandwiches, and other foods. Moreover, it reduces the need for several pots and kitchen appliances in your kitchen.
Difference Between Sandwich Maker And Panini Maker
People often think that the panini maker is another sandwich maker. However, that's not true. Sandwich makers are affordable and practical for some people but not versatile. A sandwich maker can hold only one or two ingredients at a time. On the other hand, a panini maker can handle multi-layer sandwiches with many ingredients.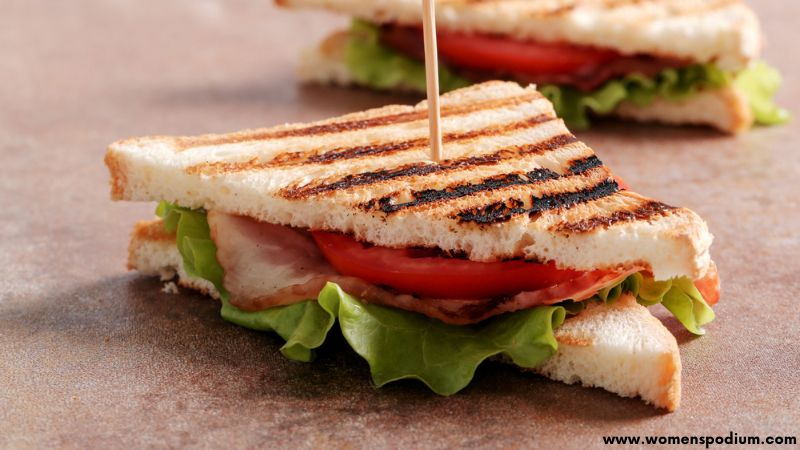 Traditional Sandwich makers only toast the bread. On the contrary, a panini maker grills the bread, giving it beautiful grill marks and making the bread crispier. In addition, you can use any kind of bread in a Panini press. Although a sandwich maker is affordable, once you buy a panini maker, you will never need a sandwich maker again. It's durable, easy to use, and an ideal size for your kitchen countertop.
What I Can Cook In Panini Press?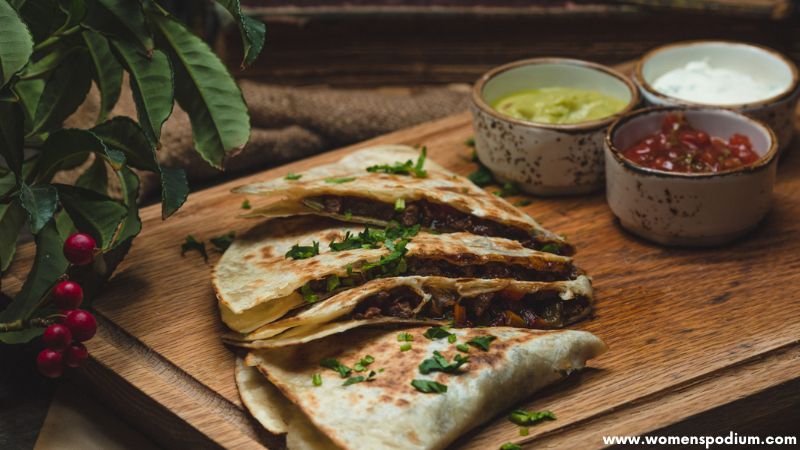 Modern kitchens have many appliances, from air fryers to toasters, from instant pots to stand mixers; you can add this one to your handy kitchen appliance inventory; adding this not only aids in making sandwiches but also grilling vegetables and fruits. Most panini makers have a temperature control knob and removable plates large enough to fit a full-sized grill. Besides making pressed sandwiches, you can grill fish, make quesadillas, French toast, hash browns, and, most importantly, reheat cold pizza without sagging it.
Why Buy A Panini Maker?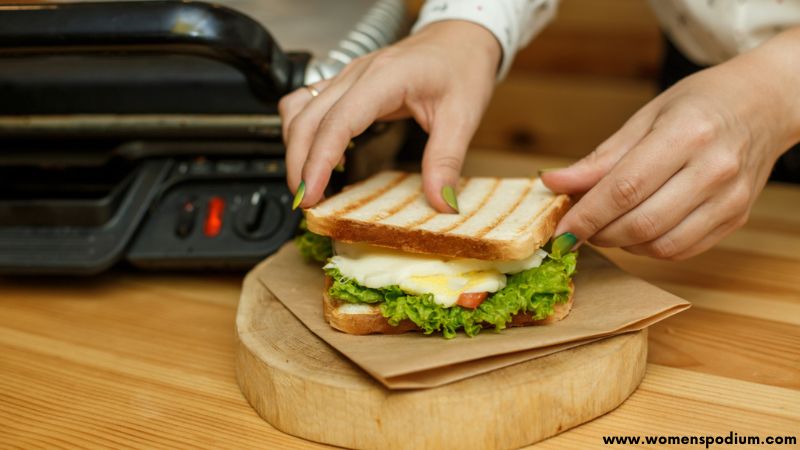 Although a sandwich maker is cheaper than a Panini press, there are several reasons why a Panini maker is a better choice.
1. Cooking Time
Panini makers allow you to make sandwiches within minutes. When we compare a panini maker to a sandwich maker, the sandwich maker takes longer to cook than the panini maker. When you don't want to spend time cooking, a panini maker is a convenient option.
2. Temperature Control
Temperature control is also helpful for grilling something other than sandwiches, such as meat. Its adjustable heat settings can help you choose the right temperature for your sandwich.
3. Multipurpose Use
This product works as a waffle maker, griller, and many other things. You can also prepare omelettes, pancakes, waffles, and quesadillas.
4. Size
In general, a kitchen appliance's size is crucial if your kitchen is small and compact. Another thing that matters is whether you have a large or small family. A panini maker can easily accommodate a single sandwich or a steak dinner and doesn't take up too much counter space.
5. Cooking Plates
A panini press is a practical kitchen tool made of two plates hinged together and heated with electricity. The sandwich is cooked on both sides when the cooking plates are closed. It comes with nonstick plates that can be easily removed for easy cleaning, and you can press one of your choices. Depending on your preference, you can choose a grooved or smooth cooking plate design.
Best Panini Press-Our Recommendation
1. Cuisinart 5-in-1 Griddler (GR-4NP1)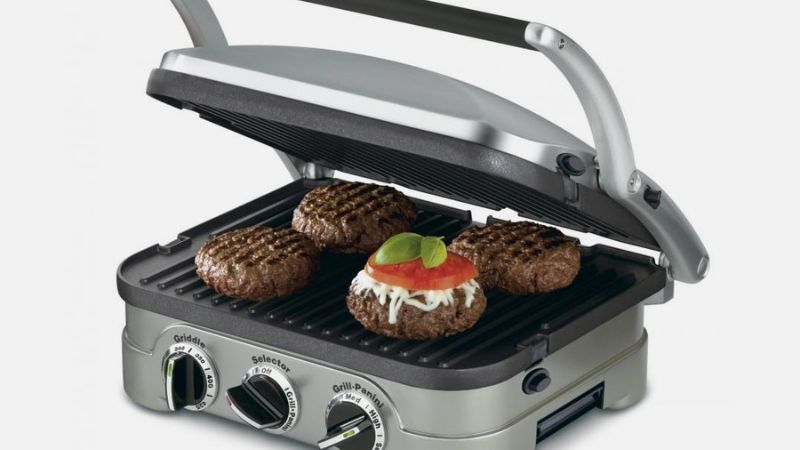 The Cuisinart 5-in-1 Griddle is a versatile countertop kitchen appliance that gives you 5 different cooking options: a full grill, a half grill, a panini press, and a half and full griddle. This kitchen appliance is ideal for cooking pancakes, steaks, quesadillas, and hamburgers. Dual temperature control and easy-to-read controls ensure perfectly cooked food every time. The floating cover has a hinge for adjusting the height of taller dishes; besides all these, it has dishwasher-safe nonstick surfaces that are easily cleanable. This panini maker is ideal for larger families; its large nonstick griddle cooks various food in no time.
| | |
| --- | --- |
| Pros | Cons |
| 5 cooking options | Expensive |
| Easy to clean | |
| Adjustable Hinge | |
| Easy to operate |  |
Price: $99.95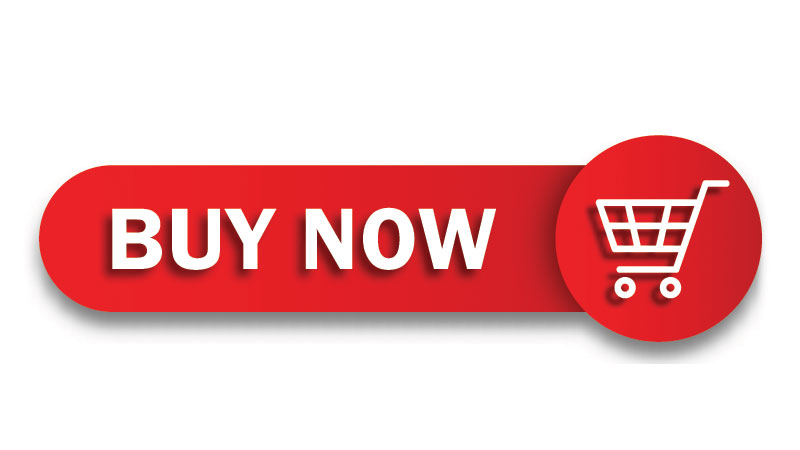 2. Hamilton Beach Electric Panini Press Grill (25460A)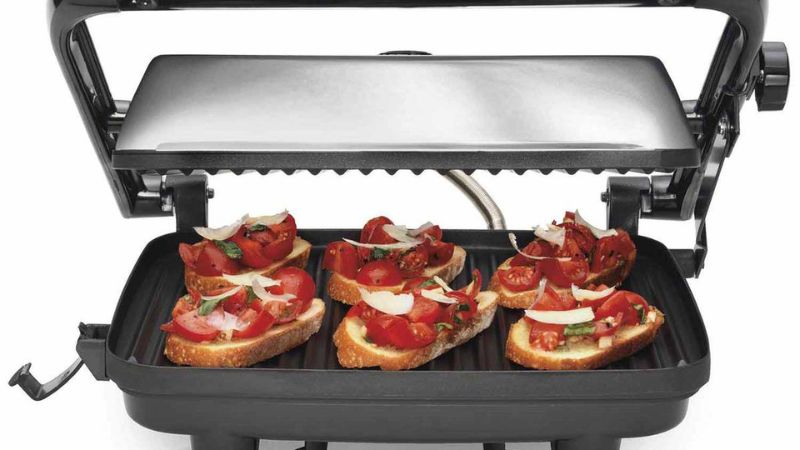 The Hamilton Beach Electric Panini Press is ideal for making savoury sandwiches, restaurant-styled quesadillas, and reheating left-over pizza. This machine crisp sandwiches evenly and without burning them because of its nonstick top, bottom, and floating lid. This panini press comes with a lid lock for bruschetta and open-face sandwiches. Its economical panini maker is easy to clean and fits on your kitchen counter.
| | |
| --- | --- |
| Pros | Cons |
| Cost-effective | No temperature control |
| Easy to clean | Relatively small in size |
| Compact and saves storage space |  |
| Easy to use |  |
Price: $44.99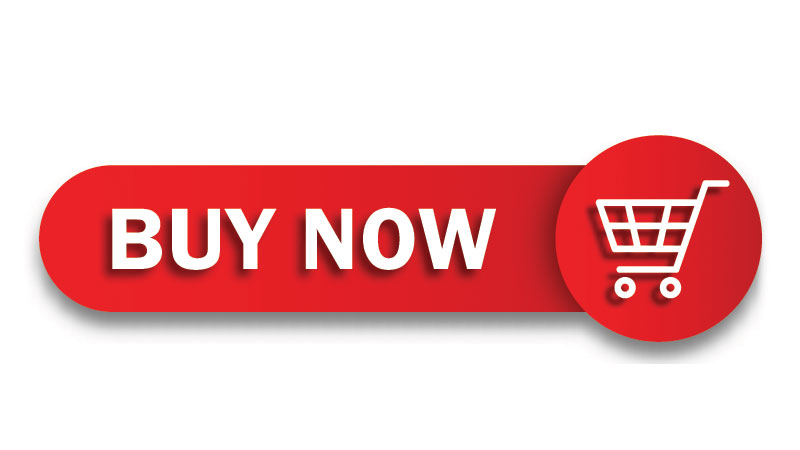 3. Chefman Electric Panini Press Grill (2-Slice)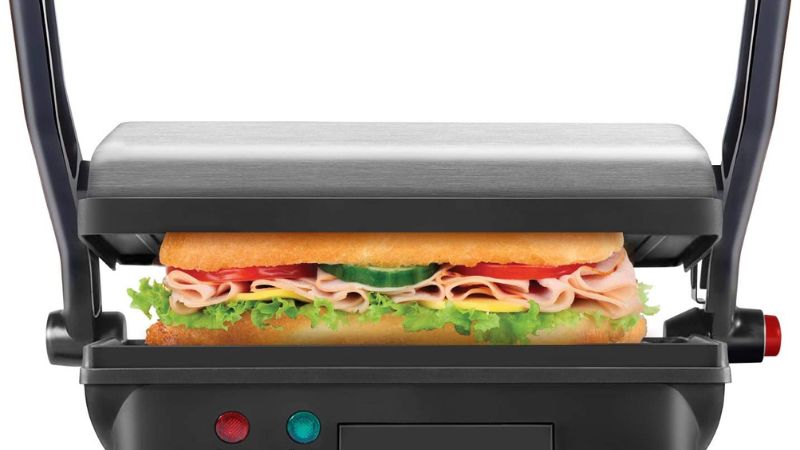 The Chefman Panini Press is designed like a professional kitchen appliance. Its floating hinge accommodates any thickness of panini or sandwich, and its lay-flat grill can grill meats, vegetables, and fish. The grill surfaces are easy to clean thanks to the nonstick coating and the dishwasher-safe drip tray. Whether you want to make breakfast, lunch, dinner, or anything in between, this unit is perfect!
| | |
| --- | --- |
| Pros | Cons |
| Compact | No temperature control |
| Cost-effective | Not ideal for larger families |
| Easy to use | |
| Dishwasher safe | |
| Floating hinge to accommodate the thickness | |
Price: $35.99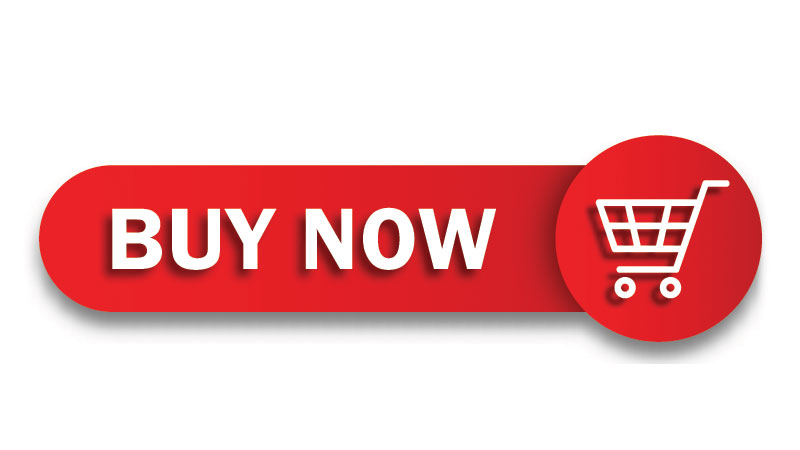 Final Take
A panini press is an essential appliance for every kitchen. It makes your morning routine easier. Because of its versatility, it's considered better than the average sandwich maker. In addition, investing in a reliable panini maker will help you make a crispy sandwich. It will also replace many kitchen appliances that take up extra space.