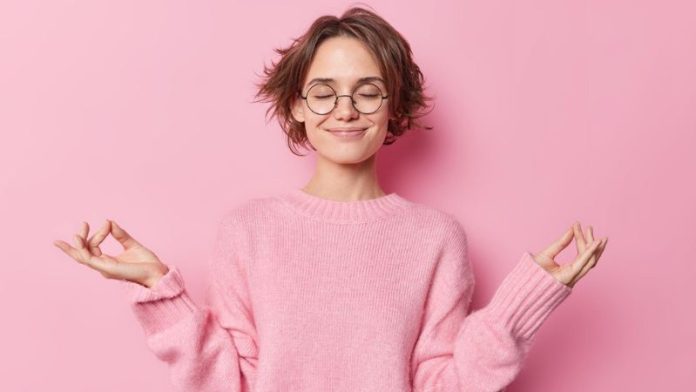 Being content means feeling satisfied with one's life and current situation. Even though both happiness and contentment are positive feelings, they are not the same thing. Happiness is the state of feeling pleasure, while contentment is the state of being satisfied. Everyone has successes and failures; we often compare ourselves with others and become frustrated and envious. Contentment is being happy and content with what you have. These contentment quotes will lead you to inner peace and fulfilment.
Contentment is the key to happiness in life. By attaining contentment, you can achieve an internal and everlasting peace. Undoubtedly, a content person has positive thinking that leads to happiness and completion. If you are satisfied with your life, worldly things like power, wealth, and fame will seem worthless. A happy and content person is less envious and has a mind free of anxiety.
How To Be Content In Life?
Contentment helps an individual appreciate where they are in life. By practicing gratitude, you can focus on what matters instead of negative thoughts and envious activities and enjoy what you have. By following these simple steps, you can achieve contentment
Be grateful for what you have
Appreciate what you have
Be kind and help others
Have a positive attitude toward life
Don't compare your achievements or failures with others
Live in the present and accept the things that you can't change
Set your own goals and try to achieve them
Contentment Quotes For Appreciating What You Have In Your Life
When you are discontent, you always want more, more, more. Your desire can never be satisfied. But when you practice contentment, you can say to yourself, 'Oh yes – I already have everything that I really need.'

― Dalai Lama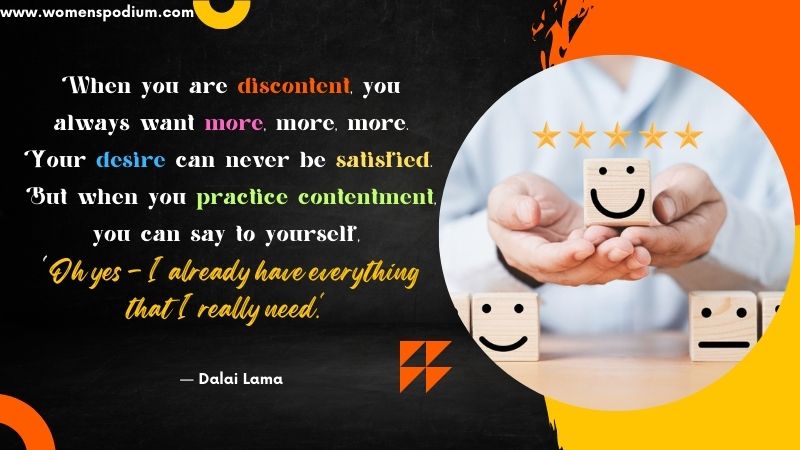 True contentment is not having everything, but in being satisfied with everything you have.

― Oscar Wilde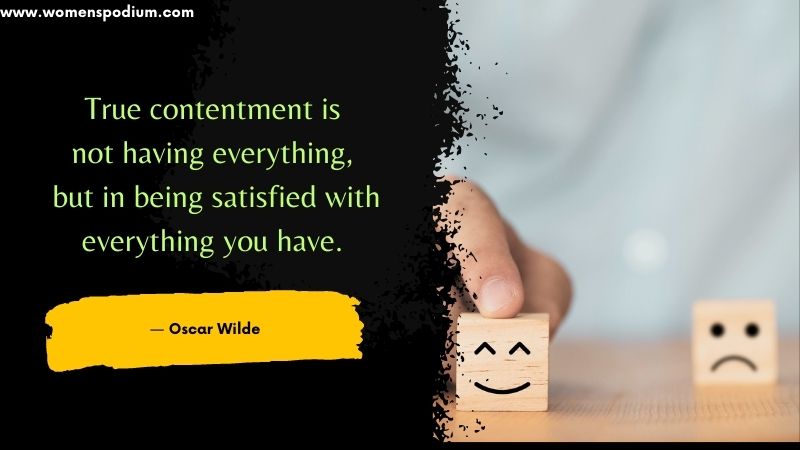 Health is the greatest gift, contentment the greatest wealth, faithfulness the best relationship.

― Buddha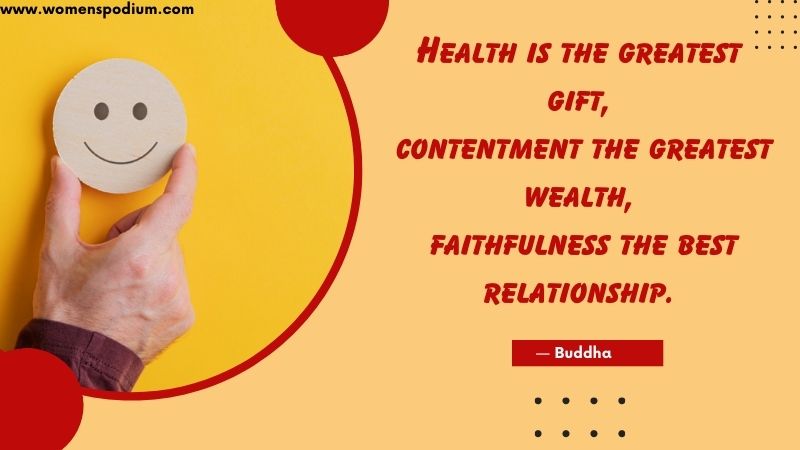 Be content with what you have; rejoice in the way things are. When you realize there is nothing lacking, the whole world belongs to you.

― Lao Tzu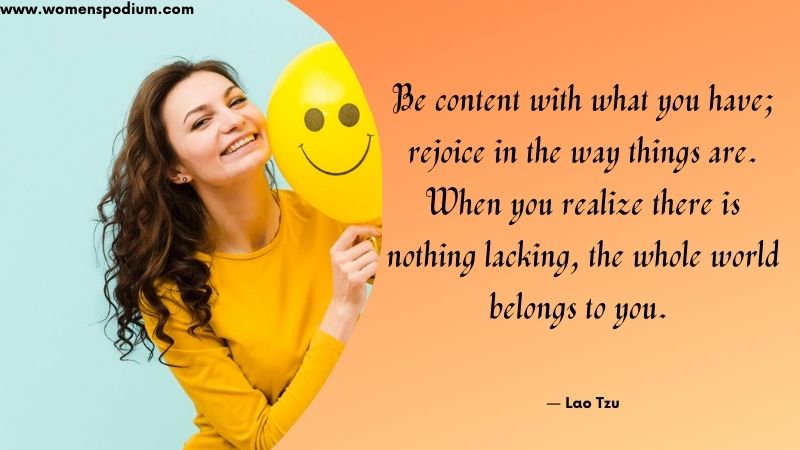 Content makes poor men rich; discontent makes rich men poor.

― Benjamin Franklin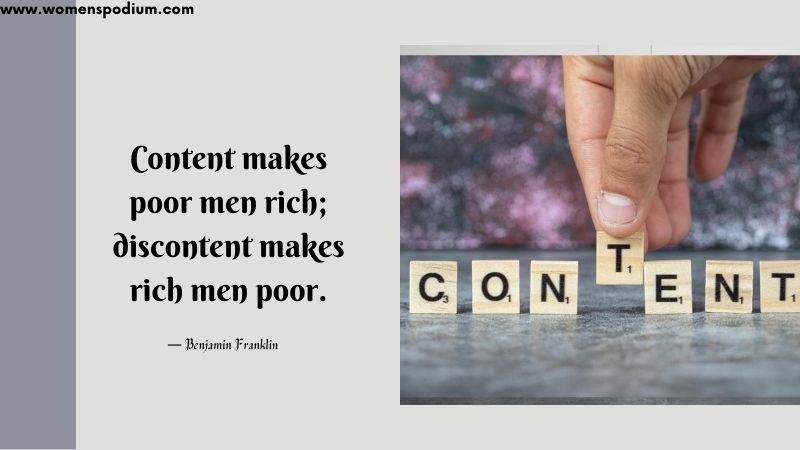 Be thankful for what you have; you'll end up having more. If you concentrate on what you don't have, you will never, ever have enough.

― Oprah Winfrey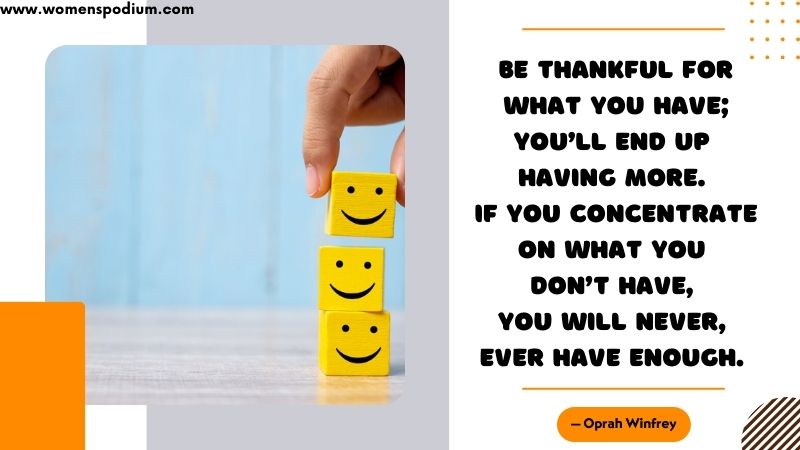 True humility is contentment.

― Henri Frederic Amiel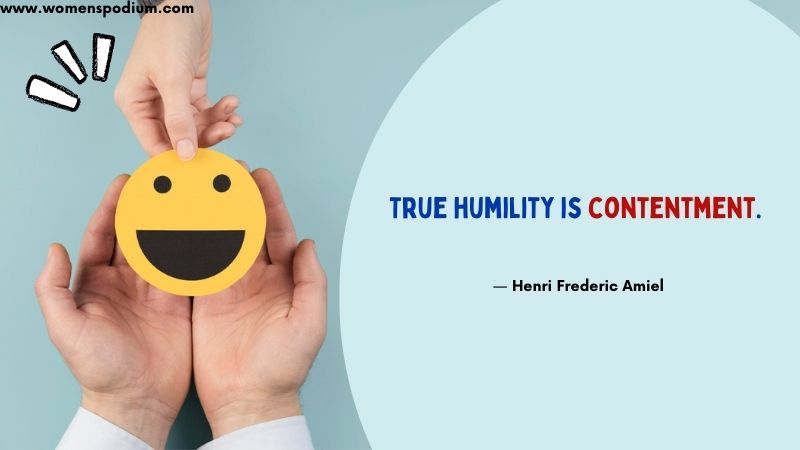 He who is not contented with what he has, would not be contented with what he would like to have.

― Socrates
I don't have everything I want but I have everything I need. That's contentment.

― James MacDonald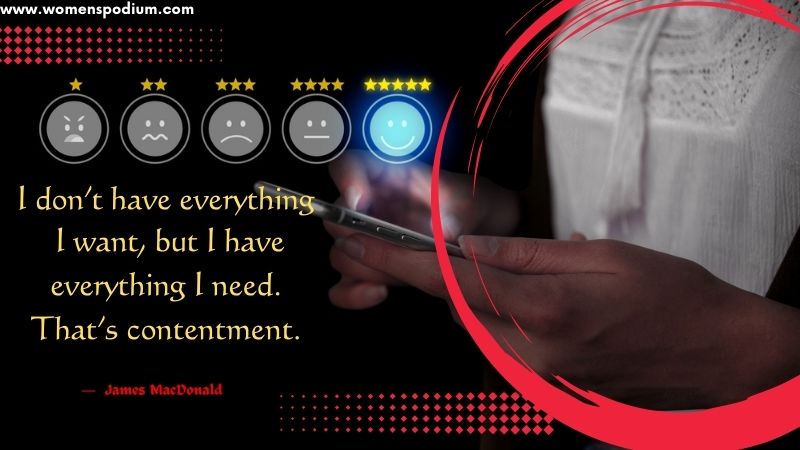 At some point, you gotta let go, and sit still, and allow contentment to come to you.

― Elizabeth Gilbert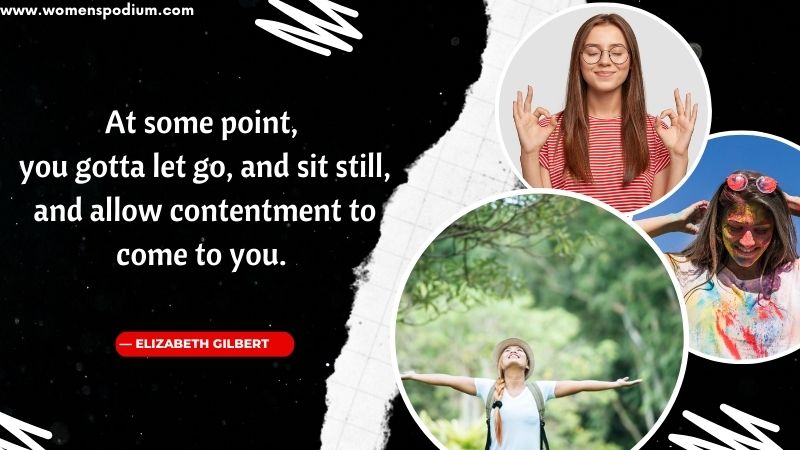 To be content doesn't mean you don't desire more, it means you're thankful for what you have and patient for what's to come.

― Tony Gaskins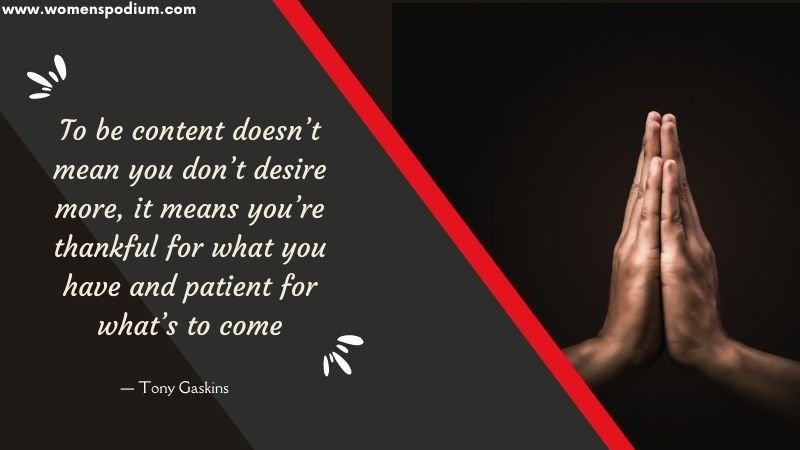 Contentment is the only real wealth.

― Alfred Nobel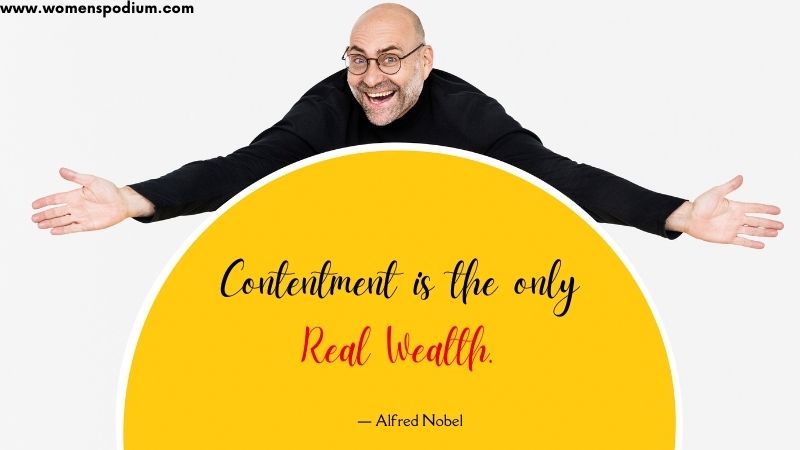 Learn to Patient and Content
Learning contentment increases your positivity toward daily affairs, strengthens your relationships, and changes your outlook on life. It lasts longer than happiness and gives individuals long-lasting happiness and fulfilment. These contentment quotes will provide wisdom and inspiration on how to be satisfied with life.
The world is full of people looking for spectacular happiness while they snub contentment.

― Doug Larson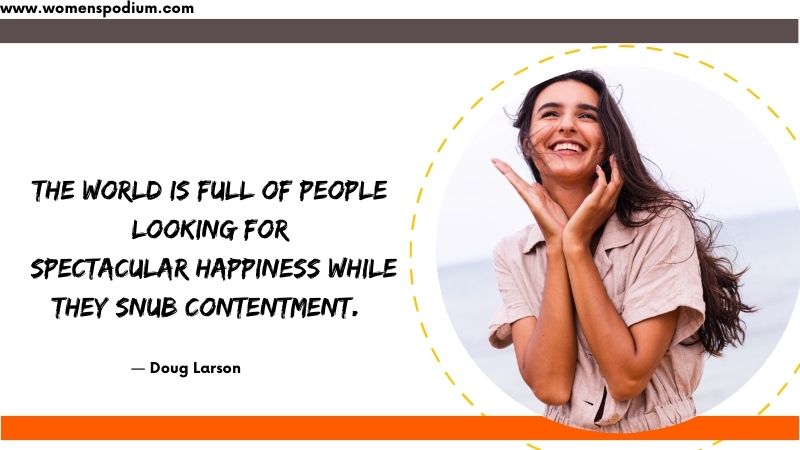 True contentment comes with empathy.

― Tim Finn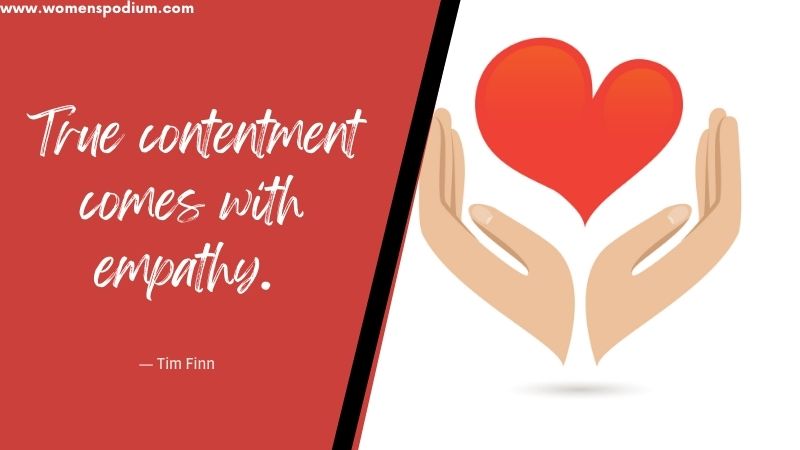 When we cannot find contentment in ourselves, it is useless to seek it elsewhere.

― François de La Rochefoucauld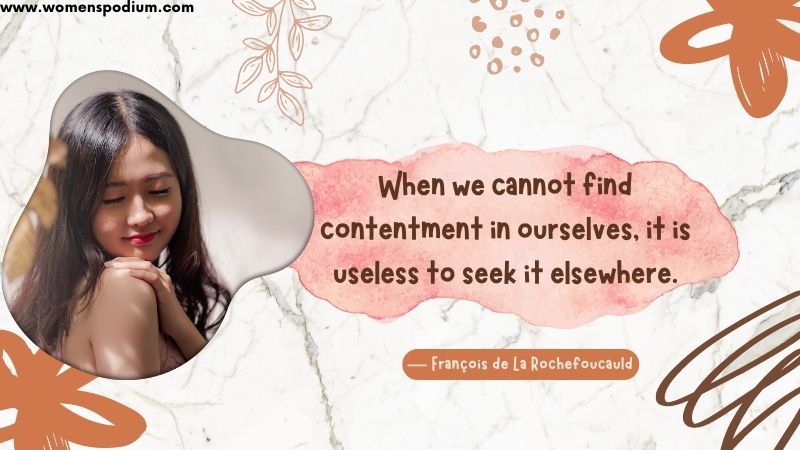 Education was not about consumption, but about contentment with less and less. This is what Buddha taught and this is what the Vedas say.

― Sonam Wangchuk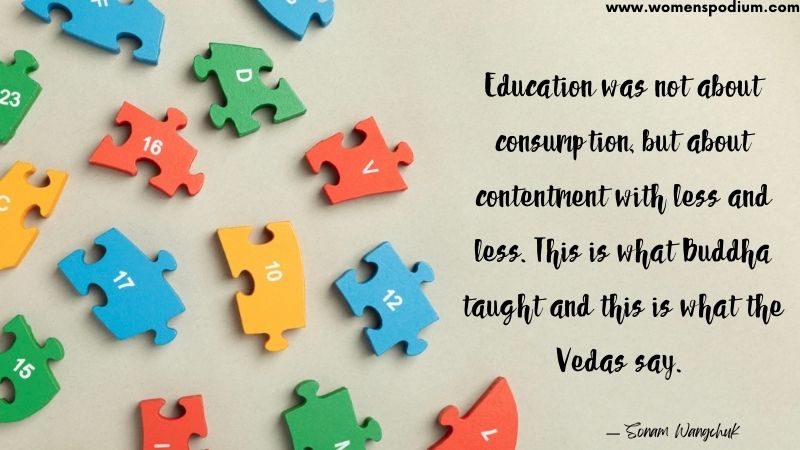 The greatest wealth is to live content with little.

― Plato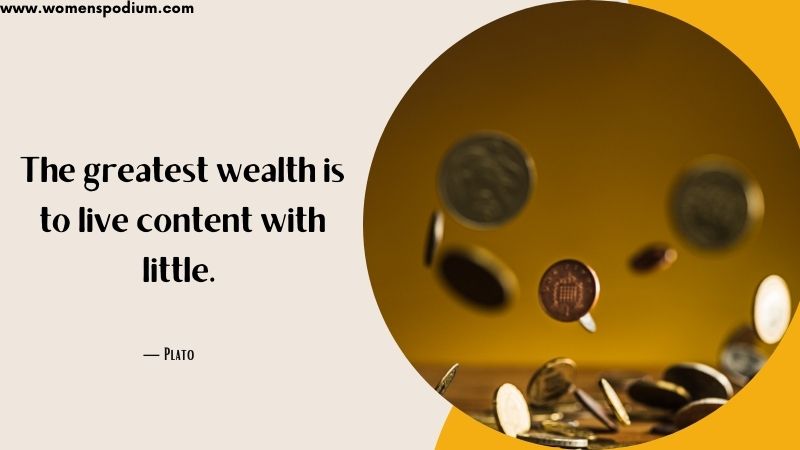 Intelligent discontent is the mainspring of civilization.

― Eugene V. Debs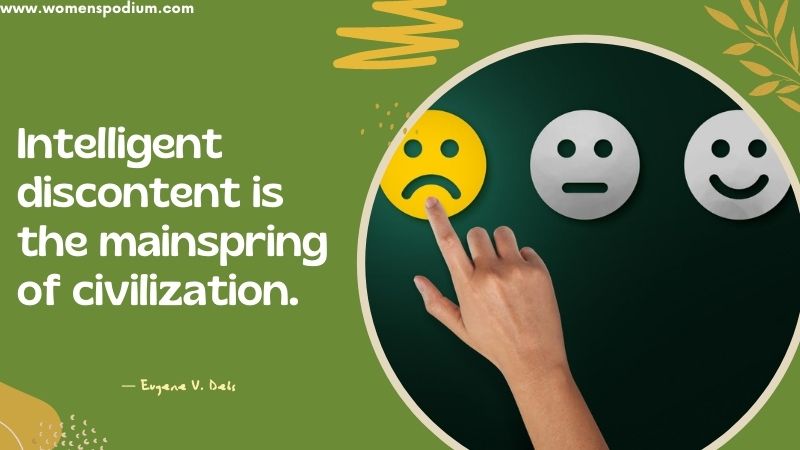 Thankfulness creates gratitude which generates contentment that causes peace.

― Todd Stocker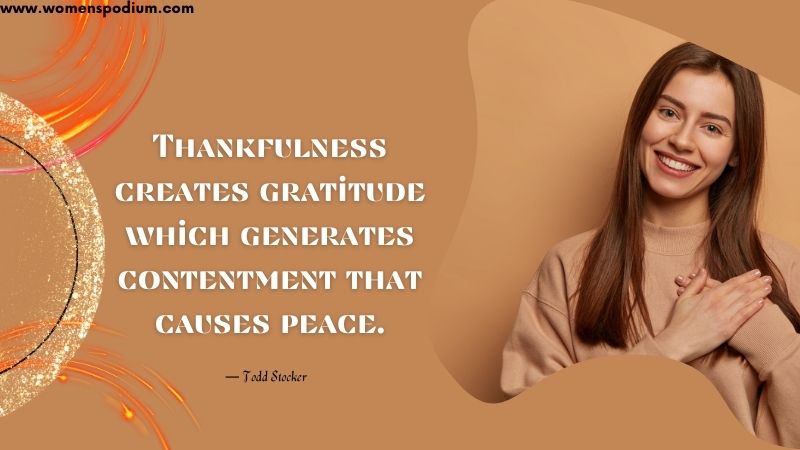 Contentment gives a crown where fortune hath denied it.

― John Ford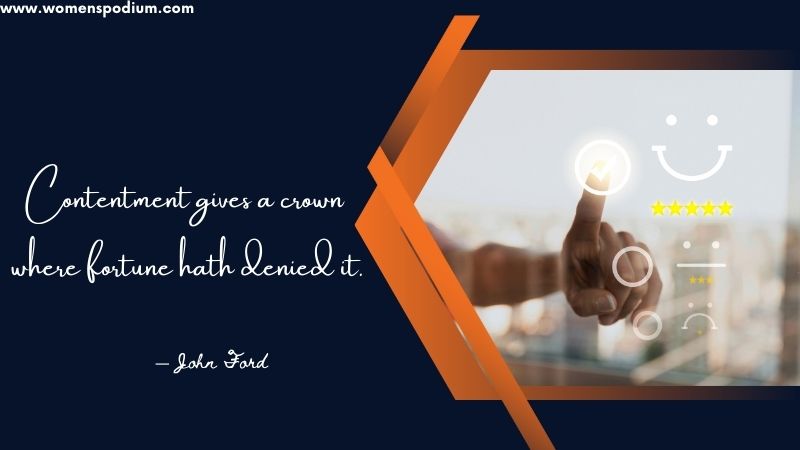 It is right to be contented with what we have, never with what we are.

― Mackintosh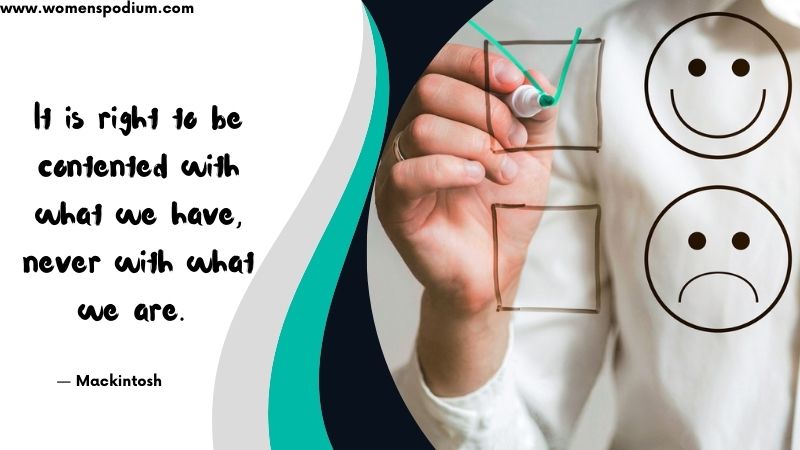 If you are content, you have enough to live comfortably.

― Plautus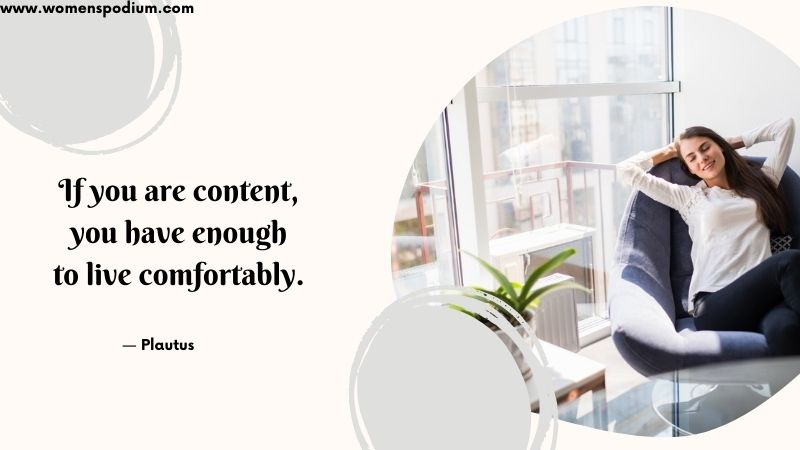 You are only a poor person if you are not happy with what you have.

― Debasish Mridha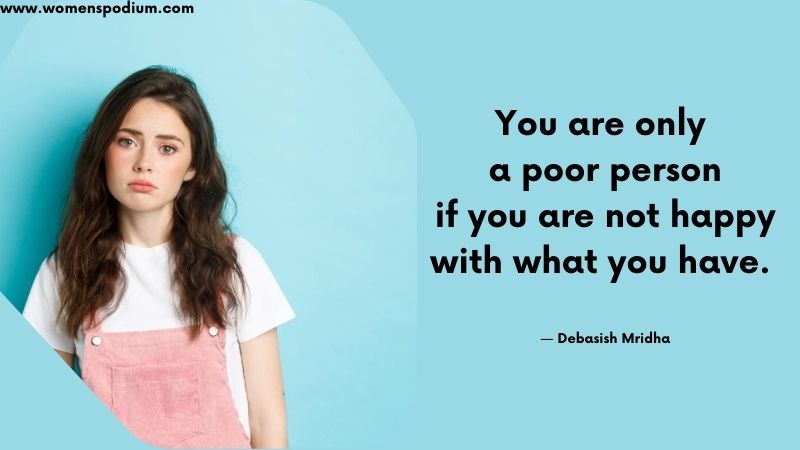 Whether you choose to move on from your struggles and enjoy life or waddle in your misery, life will continue.

― Germany Kent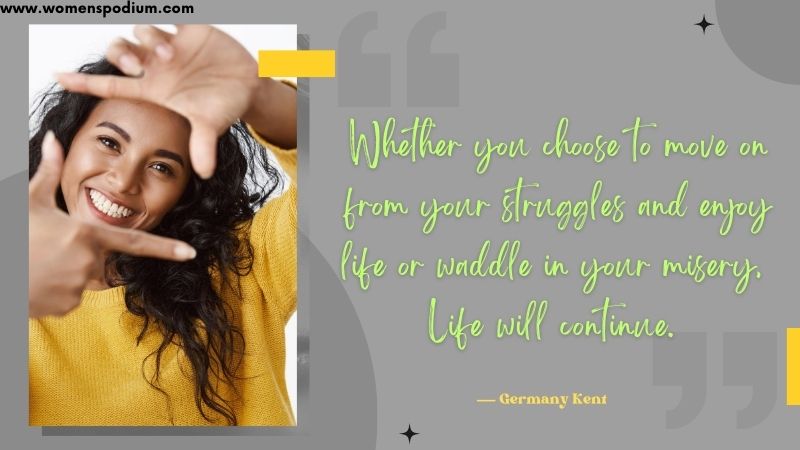 My main job is to live with deep contentment, joy, and confidence in my everyday experience of life with God. Everything else is job number two.

― John Ortberg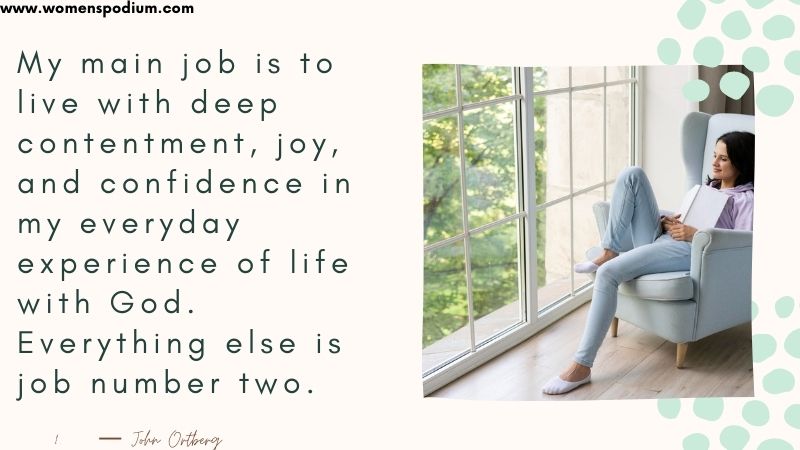 Conclusion
We live in a world full of disappointment and despair. Being content gives you hope and purpose in life. When you are content, you have a persistently positive attitude toward every aspect of life. Throughout life's ups and downs, contentment provides us with a sense of peace and stability. These contentment quotes will teach you how to be satisfied with what you have.
Also Read: Happiness and self-esteem help you feel content, so do your best until you find ways to be happy or how to pretend to be happy.