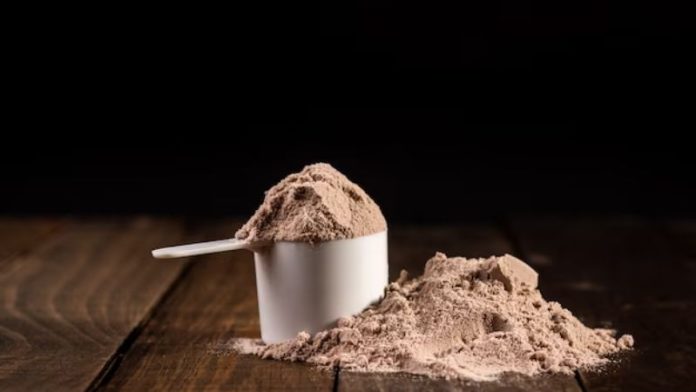 A protein powder is a powdered form of protein from milk (casein or whey protein), plants (peas, potatoes, hemp, soybeans, or rice), or eggs. These supplements may include vitamins, sugars, minerals, and artificial flavouring. If you're a woman who's trying to lose weight, you're in luck since protein powders can help you with that! In addition to going to the gym, taking protein powder for weight loss can help women achieve their goals faster.
7 Effective Protein Powder For Weight Loss Women Can Try!
There are excellent options for protein powder for weight loss, popular among women. Seven f the best options are compiled on this list!
1. Swolverine Whey Protein Isolate Powder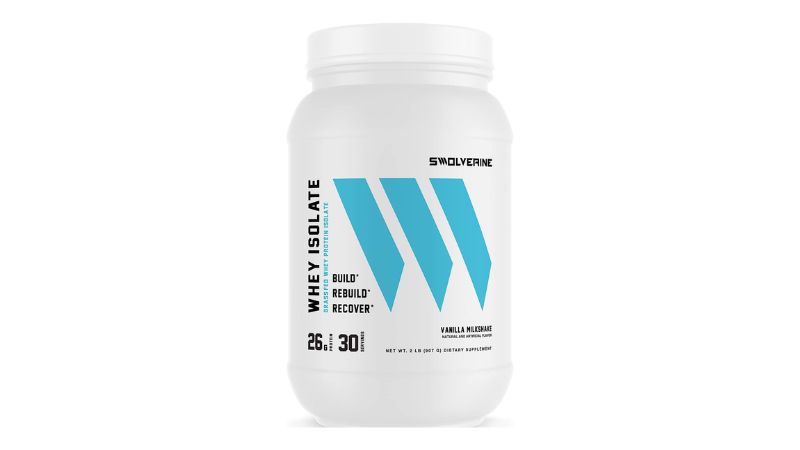 Swolverine Whey Protein Isolate is one of the Leading Whey Protein Powder Options on the market. This protein powder uses whey protein to help the body gain muscles and loses body (and belly) fat. It's the go-to pick among gym-goers as it's low in fats, sugars, and carbs but high in protein.
Think of the Swolverine Whey Protein Isolate as your favorite child. With every scoop, you get 110 calories, 26 grams of protein, 1 gram of carbs, and half a gram of fat. Furthermore, the sweeteners used in this protein powder for weight loss use natural sweeteners like monk fruit extract and stevia.
It's perfect for individuals who stray away from artificial food. This protein powder also has a great blend of minerals, e.g., phosphorus and calcium, and some helpful electrolytes. Electrolytes are essential for your body, especially on a diet.
Why is the Swolverine Whey Protein Isolate the favorite child? That's because this protein powder has a digestive enzyme blend compared to the other whey supplements on the market. These are essential, especially when you're feeling bloated since it breaks down the food you eat into smaller components to absorb it in the blood easily. It helps in making you easily digest food.
A scoop is 10mg, which means that in every scoop, you would get five milligrams of papain and protease. Papain helps break down proteins, which is essential for muscle growth. On the other hand, protease is what breaks down amino acids further. You'll be glad you have a wide array of tasty flavors – from Mint Chocolate Chip, Honey Cinnamon Peanut Butter, Chocolate, and Vanilla.
2. Legion Whey Isolate Protein Powder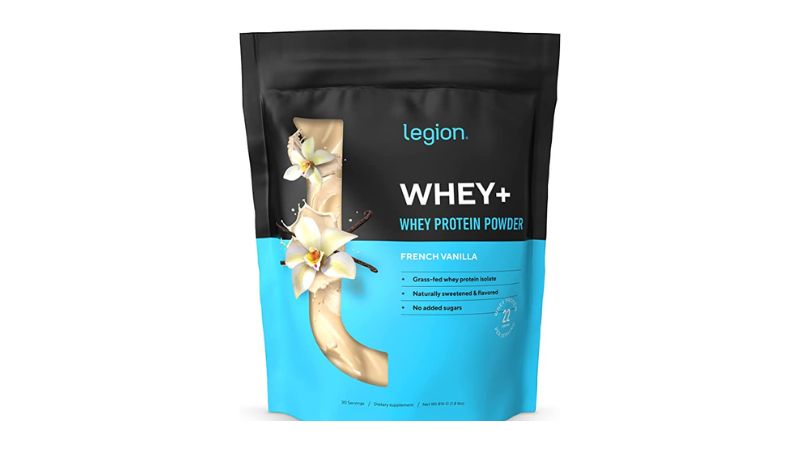 The Legion Whey Isolate Protein Powder isn't explicitly marketed towards women. However, it's one of the great choices for women on the hunt for supplements that are low in carbs, fat, and sugars but high in protein. You can gain muscle but lose those weight with this protein shake.
You can choose a variety of flavors with this protein powder, and the calories would depend; it ranges from 100 to 130 calories per serving. In each scoop, you would get 22 grams of whey protein isolate. As mentioned above, whey protein is one, if not the best, ingredient for weight loss in women.
In each scoop, you would get one or half grams of fat. You may even get less if you opt for a flavor with less fat! Furthermore, that scoop would contain zero sugar and two to four grams of carbs.
You'll also be glad that the Legion Whey Isolate Protein Powder is all-natural, fat-free, and non-GMO. It's more affordable than its competitors. Ingredients from this protein powder are made with 100% grass-fed whey protein isolate from only sustainable dairy farms in Ireland. Furthermore, you can hope for stronger bones since this protein powder is high in calcium.
Why is this suitable for women? If you're looking for a leaner blend, this protein powder is the way to go! As mentioned, it's all-natural, which means that flavors are natural. You have a total of 13 flavored options, including an unflavored one.
Some gym-goers don't want to put anything artificial in their body, so if you're one of these people, you can achieve that by taking this supplement to achieve your gym goals.
3. Naked Whey – Grass-Fed Protein Powder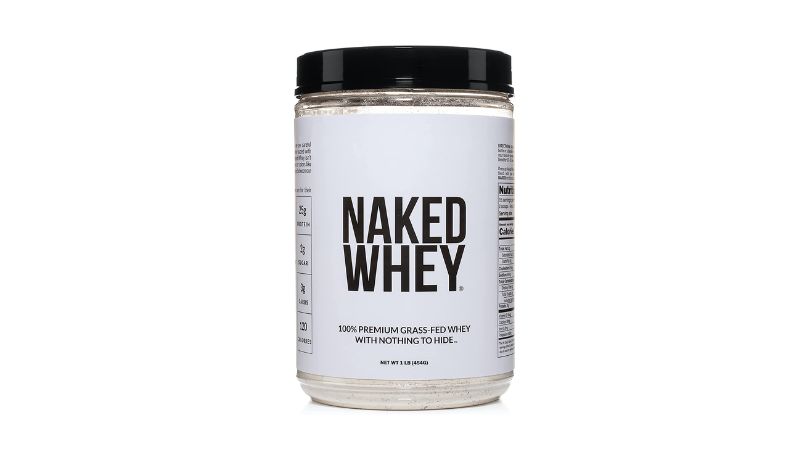 Women who try to lose weight typically need to consume fewer calories than men to lose some fat. That's why Naked Whey is a great option, as it has low calories. There are also minimal ingredients in this protein powder but with the maximum benefits of losing weight. It's certified to be gluten-free and naturally sweetened with coconut sugar.
You would need about two scoops when making this blend, and in a Vanilla flavored protein powder, you would get 150 calories, 2 grams of fat, 25 grams of protein, 8 grams of carbohydrates, and 3 grams of added sugar. It's an affordable mix with only three flavors: strawberry, vanilla, chocolate, and an unflavored mix.
Naked Whey isn't a vegan-friendly option. Furthermore, if you have severe lactose intolerance, you should know this isn't suitable for people with this condition. It would be better to opt for another protein powder instead.
4. Jocko Mölk Whey Protein Powder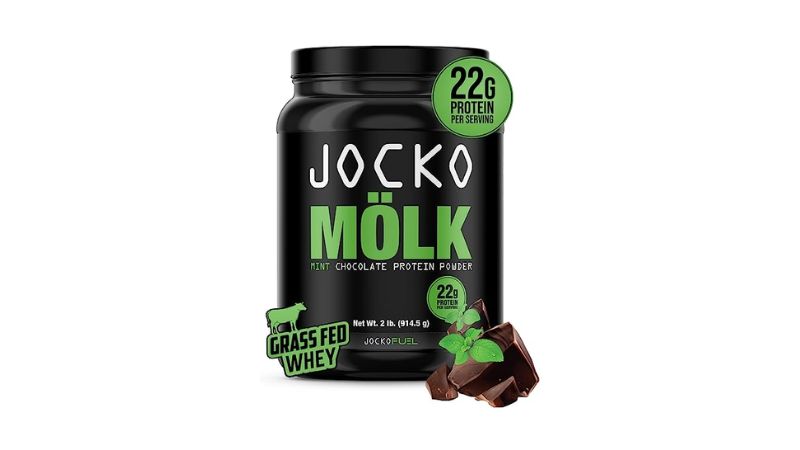 The Jocko Molk Whey Protein Powder for weight loss is formulated for women in their journey. It's an excellent protection to start your weight loss journey as it is a little lower in carbs than most powders Just like Optimum Nutrition has roughly 4g of carbohydrates. This powder helps restore your energy, aid in muscle growth and recovery, and helps you trim the weight you want.
It's an excellent product since it's a natural way to get more protein in your diet without any artificial flavors or chemicals. If you are a carb-conscious person, this protein powder is terrific for you.
5. Body Fortress Super Advanced Whey Protein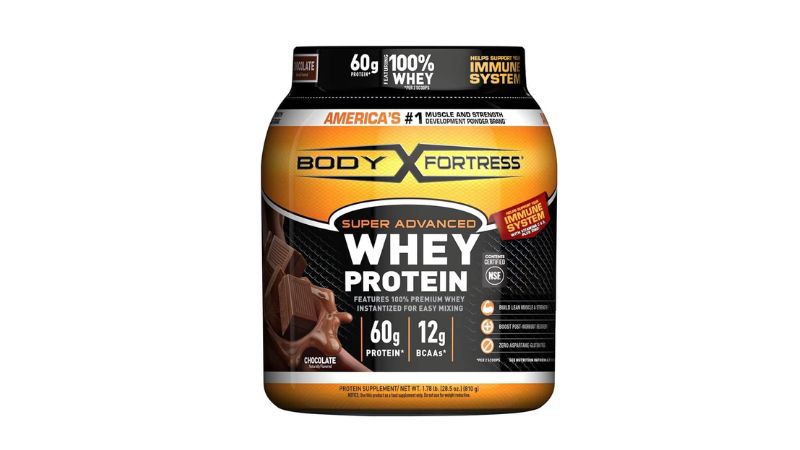 Do you want to lose weight effectively and healthily? If so, look no further because the Body Fortress Whey Protein Powder is an excellent option! This protein powder is also made specifically for women's weight loss. Body Fortress Super Advanced Protein Powder is an animal-based protein powder that provides 30 grams of protein per scoop. This blend ensures that you can get slimmed down healthily and naturally.
Furthermore, the protein powder also helps tone your muscles, leading to excellent long-term results since you can reach your desired body shape. It also helps boost your metabolism and reduce your cravings. However, people who follow a vegan diet cannot consume this as it is animal-based.
6. Dymatize Elite 100% Whey Powder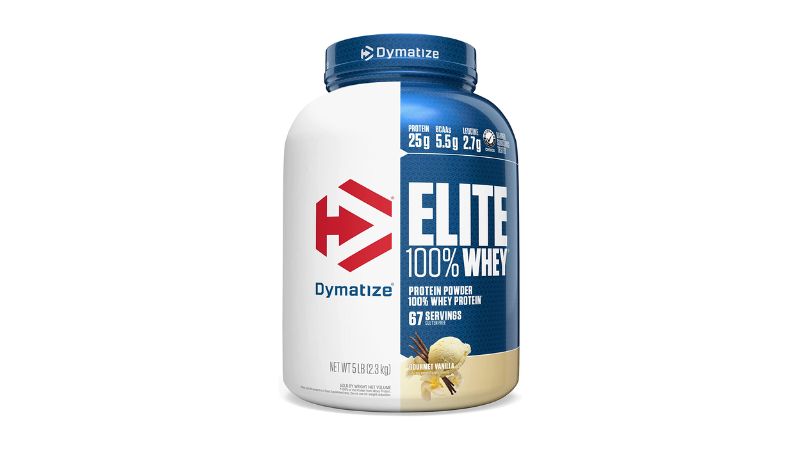 Elite is a word that describes this protein powder clearly. Consider Elite 100% Whey as a workout partner. For you to perform better than your best, it is there to support you. The protein powder gets absorbed quickly and shows results quickly. The powder is flavored to your taste as well. Also, the powder relieves muscle pain after tough gym exercises because of its amino acid composition.
Furthermore, you can make your preferred protein shake and smoothie with this protein powder. For an afternoon protein boost between meals, you can use it in your baked go-to snacks. It is an excellent low-cost protein source for women if you are okay with a somewhat high sodium level.
7. Optimum Nutrition Gold Standard Powder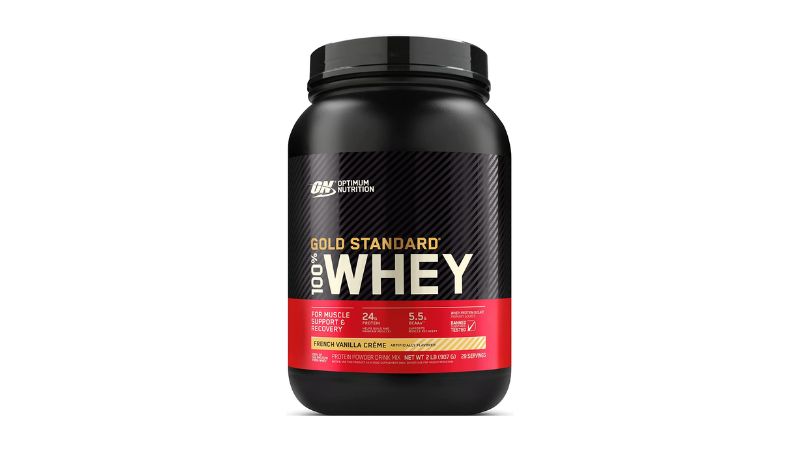 This dietary supplement is post-workout nutrition to help you unlock your gains and full potential. Not only will it speed up muscle recovery after a strenuous workout but also provide macronutrients efficiently. Each serving of this protein powder for weight loss delivers a whole 24g of protein to digest fat. It also fills up the nutrient deficiency.
You can simply mix one scoop of protein with 6-8 ounces of water or milk and make a flavoured shake and smoothie. So, if you are lifting weights, losing weight, or simply doing a tough gym routine, this protein powder is a great choice for you.
Final Thoughts
Trying to lose weight is no easy feat, but with the help of a proper diet and exercise routine, you can achieve those goals soon. Adding protein powder for weight loss to your diet is the final touch that enables you to slim down. It's an ingredient that can help secure that you would lose those body fat.
Also Read: When your gym routine starts getting tough and tiring, you can replace your fruit protein with these protein powders for high nutrition.
Disclaimer: This article aims to impart general information about Protein Powders. It is crucial to consult your primary care physician or other qualified healthcare professionals for any inquiries pertaining to medical conditions prior to embarking on any dietary, supplementary, fitness, or health programs. Each individual possesses unique genetics, and every body and illness differs. Your doctor, being familiar with your specific circumstances, is the most suitable individual to determine the appropriate type and dosage for your health condition.