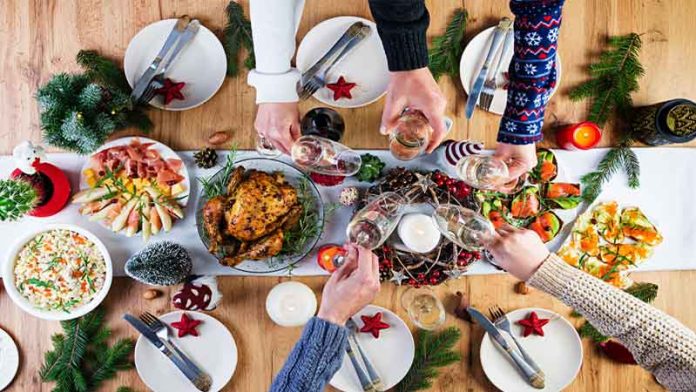 Everyone in the family looks forward to the Thanksgiving season. This is the time of the year when you get to meet each other at family gatherings and enjoy the warmth of your friends and family. When you look for the best thanksgiving recipes, you know precisely that most of these require a lot of preparation. Sometimes we want to cook quickly and look out for such recipes, and that's why I have made this list that will provide you with easy thanksgiving recipes you can cook effortlessly at your home. Plus, they are better than restaurant ones.
11 Easy Thanksgiving Dishes – What To Cook For Thanksgiving This Year?
Everyone loves home-cooked delicious meals when it comes to special occasions. You get a chance to enjoy your favorite meals with your beloved people. Here are a bunch of recipes for you to try this year.
1. Pecan Pie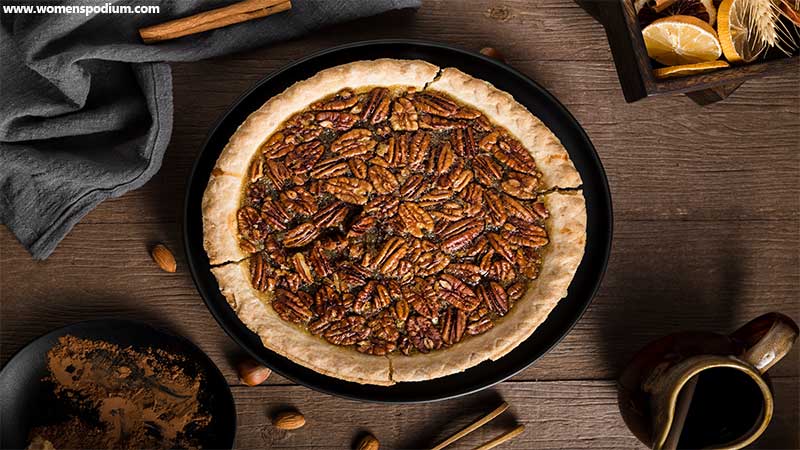 Homemade pecan pie is a simple and classic recipe for a Thanksgiving table. It is a perfect combination of sweet pecan filling and flaky crust. Additionally, you can freeze it for later use also.
Ingredients:
For Pie Crust
2 ½ cups all-purpose flour
2 teaspoons refined sugar
1 teaspoon salt  
1 cup unsalted cubed and chilled butter
½ cup ice-cold water
1 lightly beaten egg
For Pecan Filling
3 large eggs
1 cup chopped pecans
1 teaspoon vanilla extract
1 cup corn syrup
1⁄3 cup unsalted melted butter
½ teaspoon salt
1 cup sugar
3 teaspoon brown sugar
What to do?
Take a large bowl and mix flour, sugar, and salt. Then add chilled cubed butter to the dry ingredients. Cut and mix the butter with the help of a dough cutter until all flour is fully coated with butter and seems like tiny pebbles.
Add 5 tablespoons of egg to the mixture, and then gradually add 1/2 cup of ice-cold water, mixing well until the dough is soft and sticky. Divide the dough in half; flatten one part of the dough into 1 inch thick crust with the help of a rolling pin and save the other half for later.
Preheat the oven to 350 F or 177 C. Carefully place the dough into the pie crock, crimp the edges with the help of a fork, and refrigerate for 10 minutes.
Take a bowl and mix eggs, sugar, brown sugar, salt, corn syrup, butter, and vanilla extract.
Now add the chopped and minced pecans to the pie crust, and then pour the mixture of eggs and other ingredients on the pecans.
Take a foil and lightly cover the top of the pie, then bake it for about 30 minutes. Now remove the foil and bake it for another 20 minutes until the pie is light brown.
One baked, place the pie on a wire rack to cool down completely.
2. Healthy Salad With Chicken And Vegetables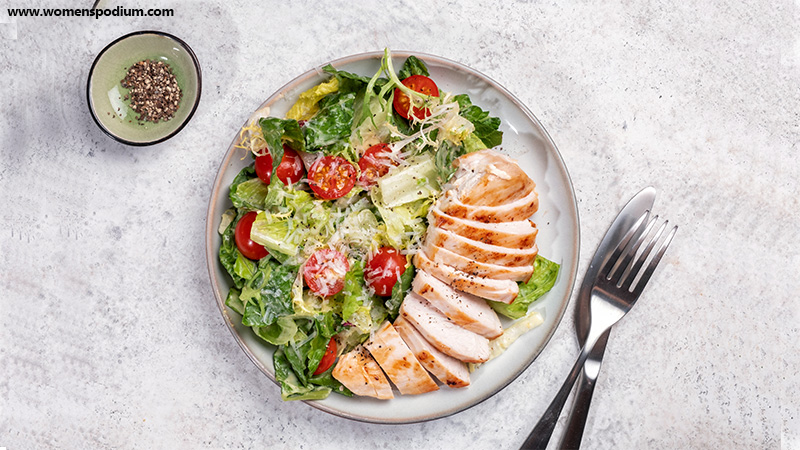 Let's start with a light meal as a starter to a series of healthy dinners for a thanksgiving party. Everyone enjoys chicken salads.
Ingredients:
Chicken breast – 1lb
Egg – 1 (beaten)
Bread crumbs – (for coating)
Olive oil – 470 ml
Cherry Tomatoes – 4
Lettuce leaves – 3
Carrot – 1 (shredded)
What To Do?
Take thin pieces of chicken breast, coat them with egg, and then with bread crumbs.
Place a pan over medium heat and pour some oil in it. When the oil reaches the right temperature, fry the chicken slice you prepared carefully.
Fry on medium-low heat for a good 8 to 10 minutes until a nice golden color appears. Cool at room temperature, then slice.
Slice the cherry tomatoes in half, and dish out chicken, tomatoes, and other vegetables in one large bowl with sauce. Drizzle some olive oil before serving.
3. Oven-Baked Turkey With Spices And Apples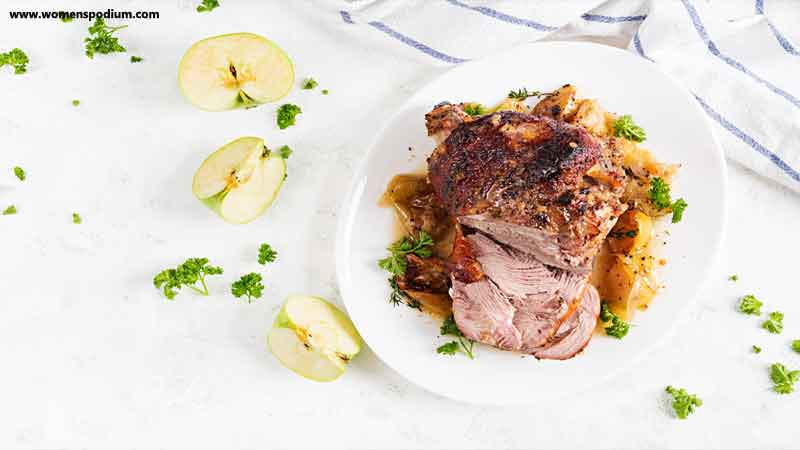 Baked turkey is a lucid, enjoyable, and inexpensive dish for thanksgiving gatherings. The taste would leave a remarkable memory of this event.
Ingredients:
Turkey thighs – 2lbs
Olive oil – 470 ml
Salt and pepper – (as per your taste)
Granny Smith apples – 4 (quartered)
Apple cider – 2 cups
Chicken broth – 2 cups
What To Do?
Preheat the oven to about 175 degrees. Take the turkey thighs, season both sides, and place it in a pot of oil over medium-high heat.
Cook until the skin turns golden and crisp. Take it out, then cook the apples in the pot for 5 minutes.
Now put the turkey into the pot, add apple cider and broth and let it simmer.
Place the pot in the oven covered and cook for 90 minutes or more.
Take the pan out of the oven and dish out the turkey thigh with apples and sauce.
4. Steamed Chicken Rolls With Vegetable Salad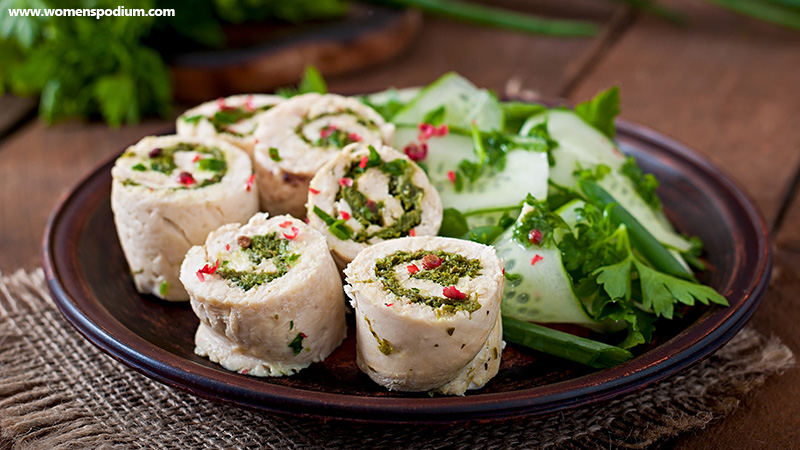 If you are wondering what can I make last-minute for Thanksgiving, this is for you. This is a new and innovative chicken recipe that both kids and adults enjoy.
Ingredients:
Chicken (boneless) – 3 thighs
Salt and pepper – (as per your taste)
Chilli flakes – (a large pinch)
Spinach or blanched vegetables
Cucumber – 1 (sliced)
Aluminium foil
What To Do?
Take the chicken fillet you have prepared. Pound the chicken to make it thin. Place it over the aluminium foil.
Season it with salt and pepper. Spread the filling you like or blanched spinach over the fillet.
Start rolling the fillet in the direction away from you using foil. Neatly wrap the foil over it, closing the ends.
Place them on a plate over a steamer. Cook for 15 minutes over high heat. Then take them out on a cutting board and slice. Serve with salad and sauce.
5. Hot Cream Cheese-Corn Casserole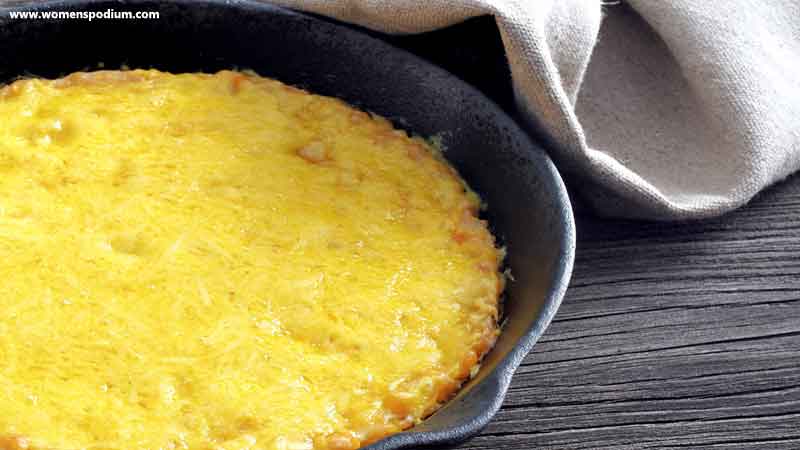 Casseroles are the easy yet sophisticated-looking thanksgiving dishes you could make at home. If you are wondering what the easiest thing to make on Thanksgiving is, then this is it. Just mix and let the oven do the work for you.
Ingredients:
Cream cheese – 8 ounces
Corn – 3 cans
Jalapeno peppers – 1 Tbsp
All-purpose flour – 4 Tbsp
Milk – 1 cup
What To Do?
Preheat the oven to about 175 degrees; grease the casserole dish beforehand.
Melt the cream cheese with butter in a bowl, add all-purpose flour, and pour milk into it—cook in a skillet over medium heat for 5 minutes.
Combine the corn and peppers with the cream cheese and season it with salt and pepper. Pour it carefully into a casserole dish.
Place it in the oven and cook until a nice golden-brown color appears (about 30 minutes). Serve right out of the oven.
6. Zucchini, Squash, And Corn Casserole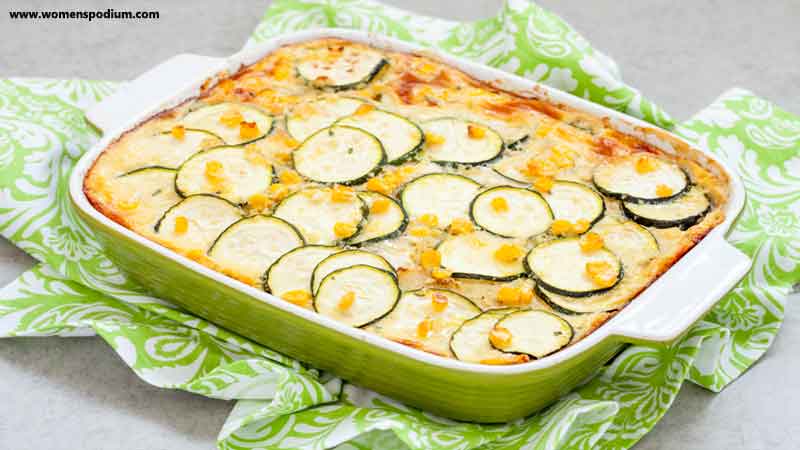 This is an utterly delicious and easy thanksgiving menu for your family dinners and gatherings. Here is the recipe.
Ingredients:
Yellow squash – 1 ½lb
Zucchini – 1 ½lb
Onions – 2 cups
Fresh corn – 3 cups
Garlic – 2 cloves
Cheddar and Asiago cheese – 2 cups
Mayonnaise- ½ cup
Sour cream – ½ cup
What To Do?
Preheat the oven at 175 degrees and grease the casserole beforehand to avoid on spot rush.
Slice the summer squash, and zucchini then blanch until softened. Drain the water out after 5 minutes.
Sauté onions in the pan for 2 minutes in butter until softened, then add two garlic cloves.
Combine corn, squash, zucchini, onions, cheese, and mayonnaise.
Pour it into the casserole dish and sprinkle the cheese and place some slices of zucchini over it.
Cook for 45 minutes in the oven and serve after some time of cooling.
7. Mashed Potato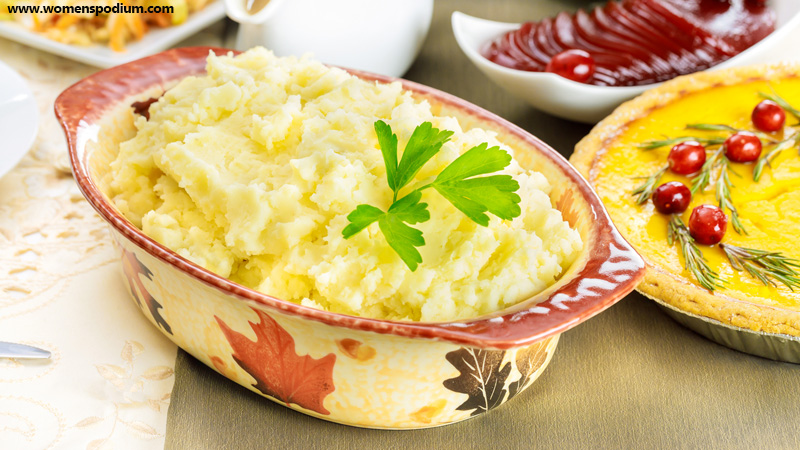 Mashed potato is one of the easy thanksgiving recipes that is served as a side dish or starter. It is a light and healthy meal for everyone.
Ingredients:
Potatoes – 5lbs
Salt and pepper – (as per your taste)
Butter – 2 sticks
Fresh chives – (for garnishing)
What To Do?
Boil the potatoes in a large pot with water covering about 1 inch. Add salt to it and simmer over medium-high heat for 3-40 minutes. Check it with a knife.
Drain the potatoes and peel them. Meanwhile, heat the butter and add salt to it. Keep it warm.
Mash and process the potatoes thoroughly and evenly.
Add remaining ingredients to it. Add hot butter and pepper to it.
Dish out and garnish with chives or coriander.
8. Roasted Pumpkin And Carrot Soup With Cream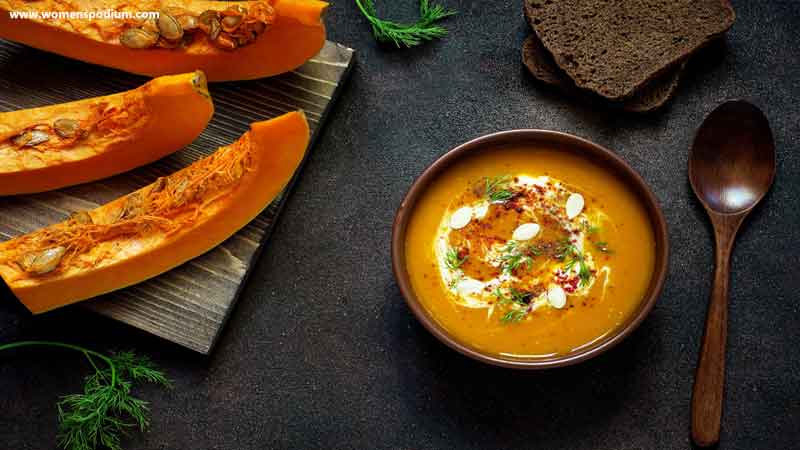 Thanksgiving without any pumpkin recipe feels like left out. Try this hot pumpkin soup that not only keeps you warm during the winter but also keeps the spirit of the festival alive. You will love the taste of it.
Ingredients:
Pumpkin – 1 kg
Carrots – 4 (peeled)
Mustard seeds – 60 grams
Olive oil – 15 grams
Sliced onions – 2 large
Spices – (as per your taste)
What To Do?
Preheat the oven to about 200 degrees and line the baking paper in a roasting pan. Place pumpkin and drizzle a spoon of olive oil.
Sauté onions in another pan in olive oil. Add all the spices and mustard seeds to it. Constantly stirring, cook for 30 minutes over low heat.
Add pumpkin and water to it. Cook over medium heat and bring to a boil.
Blend the mixture to smooth. Cook it again for 5 minutes.
Drizzle a spoon of yogurt to make a nice swirl. Serve this vegan dish with naan.
9. Classic Thanksgiving Pumpkin Pie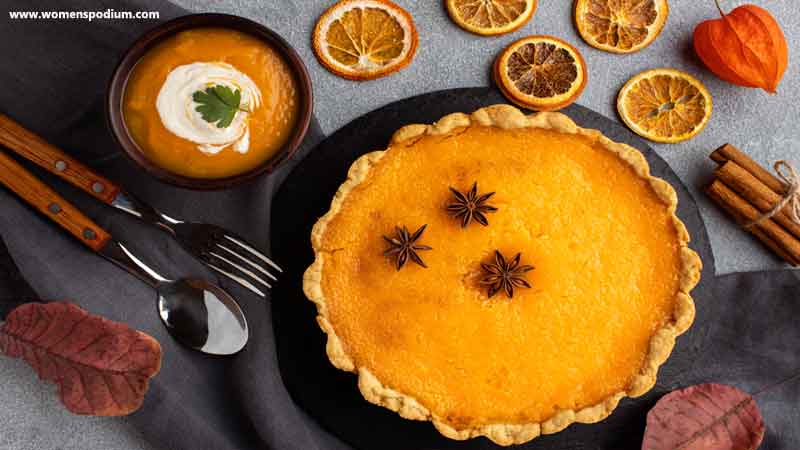 After a savory thanksgiving dish, everyone looks forward to the dessert on the table. This is an easy thanksgiving menu for your dessert table.
Ingredients:
All-purpose flour – 1 ½ cups
Eggs – 2
Salt – (a few pinches)
Sugar – 2 cups
Cinnamon – 1 Tbsp
Ginger – 1 Tsp
Pumpkin – 1 large
Evaporated milk – 2 cups
What To Do?
Preheat the oven to about 200 degrees. Mix the flour, salt, and water to shape into a pastry dough. Press it along the 9-inch pie pan.
Beat the eggs in another bowl. Whisk sugar, pumpkin, milk, and cinnamon in it.
Place the pan in the oven for a few minutes. Then carefully pour the pumpkin batter into it.
Reduce the temperature to 175 degrees and cook for 45 minutes. Cool and serve.
10. Braided Apple Pie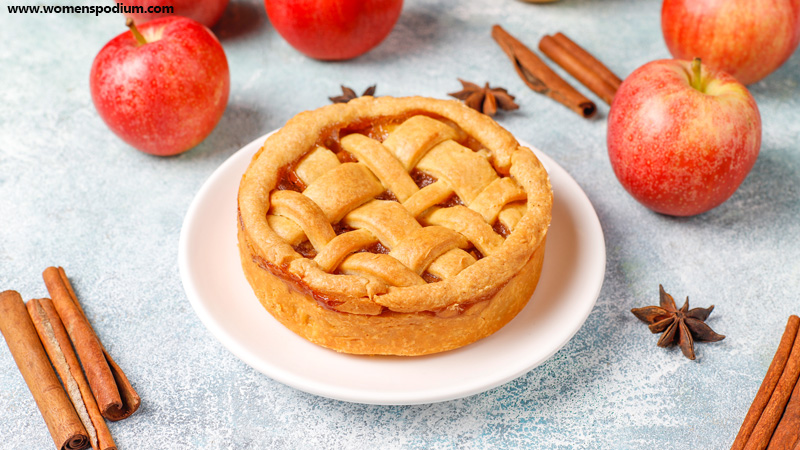 One of the easy thanksgiving recipes on your dessert menu could be this apple pie. The sweet and citrusy flavor makes everyone happy.
Ingredients:
Green Smith apples – 3 (thin slices)
Brown Sugar – 1 cup
Salt – 2 Tsp
Spices – (as per your taste)
All-purpose flour – 2 cups
What To Do?
Place the slices of apple in a sugar and salt solution for 2 hours.
Preheat the oven to 200 degrees. Make the pastry dough with all-purpose flour, sugar, and water.
Line the pan with pastry dough like the above recipe.
Place the softened slices of apple in the pan. Pour half of the sauce from the apples over it.
Cover the pan with strips of pastry dough.
Cook in the oven at 175 degrees for 75 minutes, and you are done.
11. Baked Quince With Honey – Georgian Dessert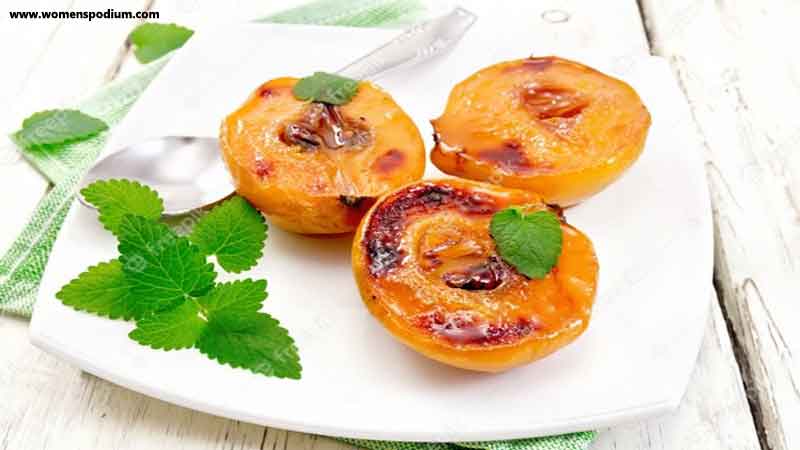 This is a unique and easy thanksgiving menu for your desserts. You will need to gather ingredients and make them quickly.
Ingredients:
Quinces – 5 pieces
Walnuts – 10 grams
Honey – 1 cup
Raisins – 12 grams
Cherry – 5 pieces
What To Do?
Slice quinces in half and take the seeds out.
Mix cinnamon and vanilla with ground nuts, raisins, and cherry.
Make a small hole and pour some honey into it. Also, fill each quince with this mixture.
Grease the pan with butter. Place quince in a pan and bake in the preheated oven for 40 minutes at 160 degrees.
Serve with ice cream on the side.
Try out these easy thanksgiving recipes. Make everyone in your family amazed with your cooking, and enjoy the warmth in this winter season.
Also Read: These Thanksgiving quotes are a perfect way to remind your family that this time, make it all about the gratitude and not about the turkey.