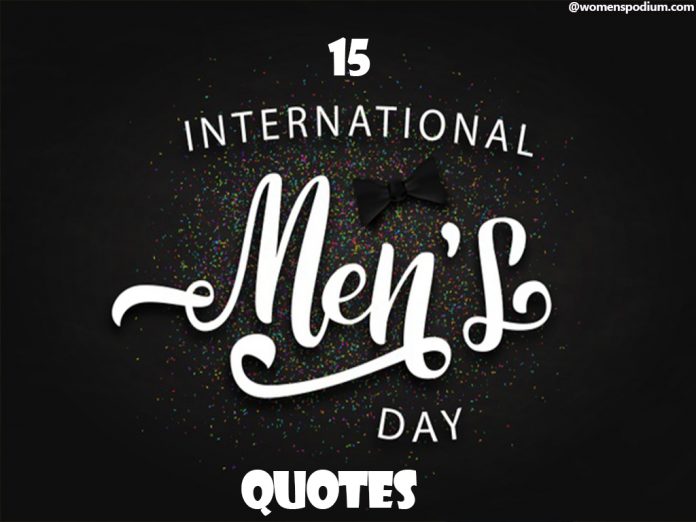 Wish men around you with some motivational Men's Day quotes. November 19th every year is celebrated as International Men's Day, to bring emphasis on gender equality and non-discrimination based on gender differences. It encourages us to talk about men's physical and mental health issues. We typically celebrate this day by appreciating men for their contributions towards society in various fields like education, science and technology, theatre or cinema, arts, philosophy and many more. In the present media structure, men have entered a harsh light, with negative attributes associated towards them. This day serves as a reminder that men aren't all bad and that women empowerment does not indicate the weakening of men, but rather a platform of equality for all genders.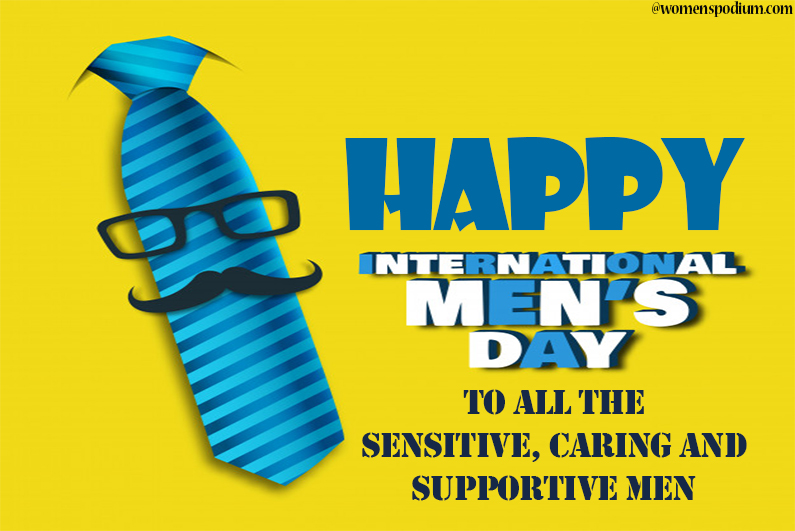 With more and more awareness about issues faced by men, topics like body dysmorphia (preoccupation with certain bodily aspects which heavily influences self-esteem and their happiness factor), depression and anxiety in men, and the overall mental health issues with men have come to the forefront. Women and men alike are uniting for each other, and promising to have each other's back. It's a beautiful situation, with all genders rising up to defend the other and finally realising that there is strength in numbers.
International Men's Day Quotes
So, this International Men's Day, make sure you wish the men present in your life, be it your fathers, brothers, cousins, friends, or even partners, who make it the way it is. Let them know how much of a positive impact they have had on you and how much you appreciate their presence in your life with these quotes:
Men are like steel. When they lose their temper, they lose their worth
— Chuck Norris.
A man does what he must – in spite of personal consequences, in spite of obstacles and dangers and pressures – and that is the basis of all human morality
— US President John F. Kennedy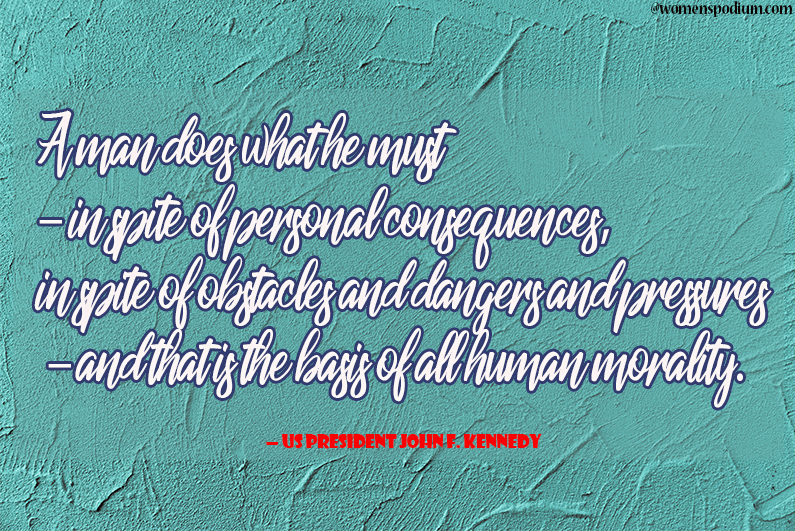 Being male is a matter of birth. Being a man is a matter of age. But being a gentleman is a matter of choice.
— Vin Diesel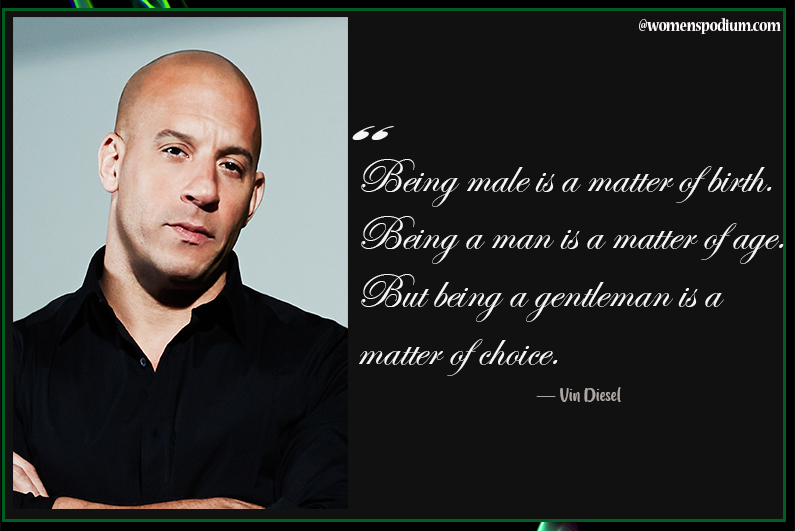 The difference between a great man and a little man is their commitment to integrity and hard work.
— Shiv Khera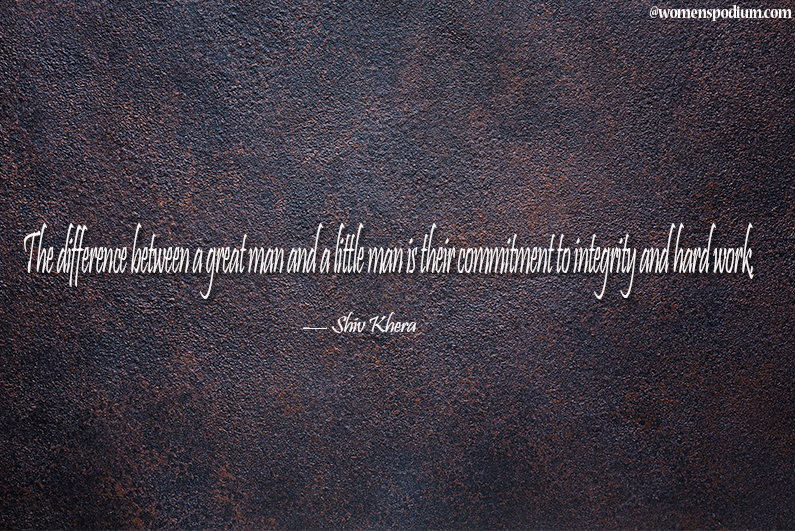 A good man would prefer to be defeated than to defeat injustice by evil means.
— Sallust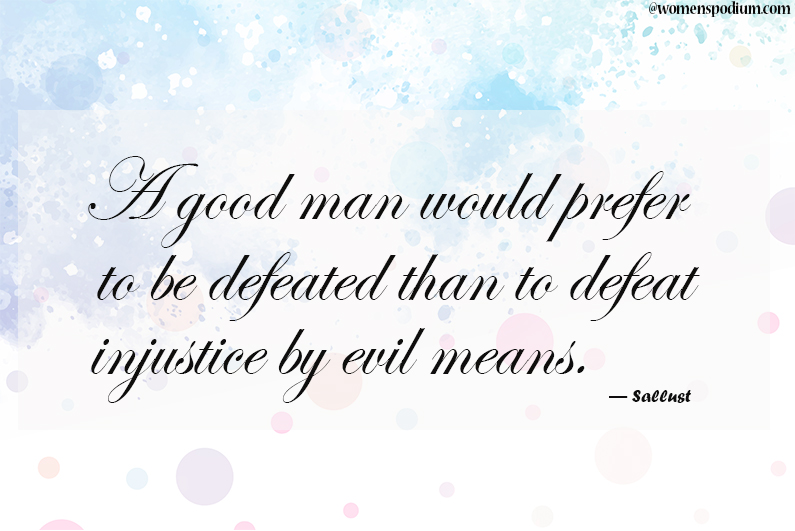 The most important lesson that man can learn from life, is not that there is a pain in this world, but that it is possible for him to transmute it into joy.
— Rabindranath Tagore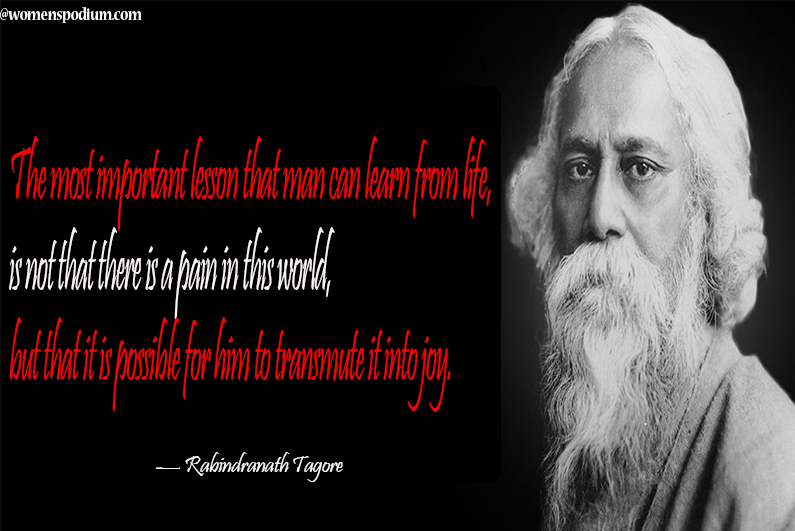 But know this. Men are not from Mars. Women are not from Venus. Do not fall for categories. Everyone is everything. Every ingredient inside a star is inside you, and every personality that ever existed competes in the theatre of your mind for the main role.
— Matt Haig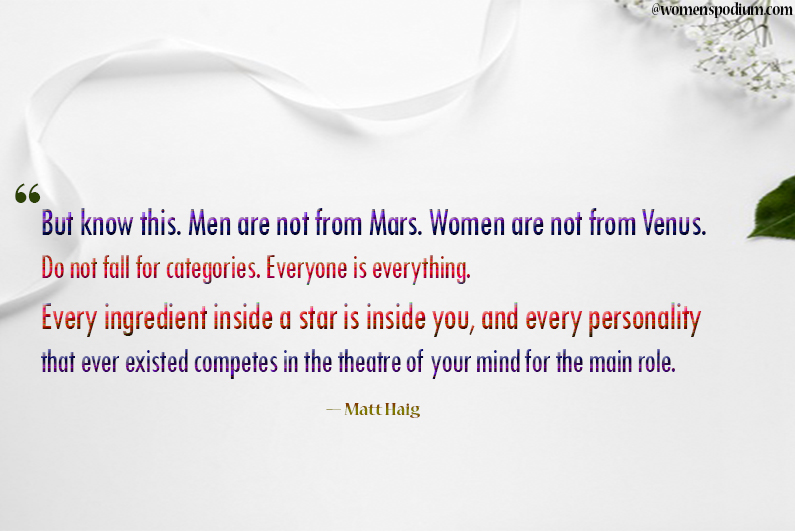 God, our Creator, has stored within our minds and personalities, great potential strength and ability. Prayer helps us tap and develop these powers.
— APJ Abdul Kalam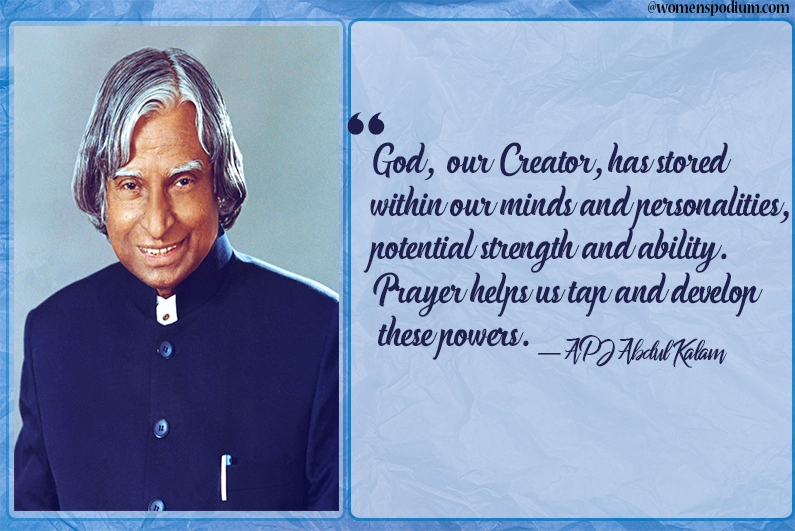 A man must at times be hard as nails: willing to face up to the truth about himself…But he must also be tender. No weapon will breach the armor of a woman's resentment like tenderness
— Elisabeth Elliot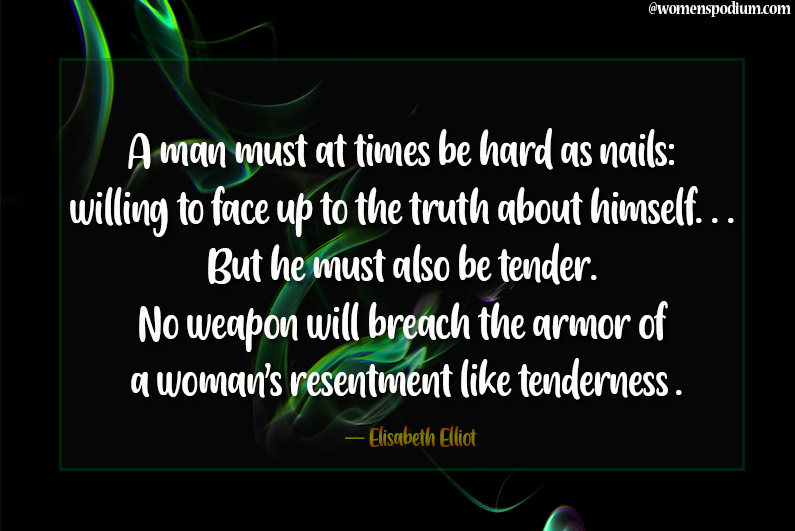 The real man smiles in trouble, gathers strength from distress, and grows brave by reflection.
— Thomas Paine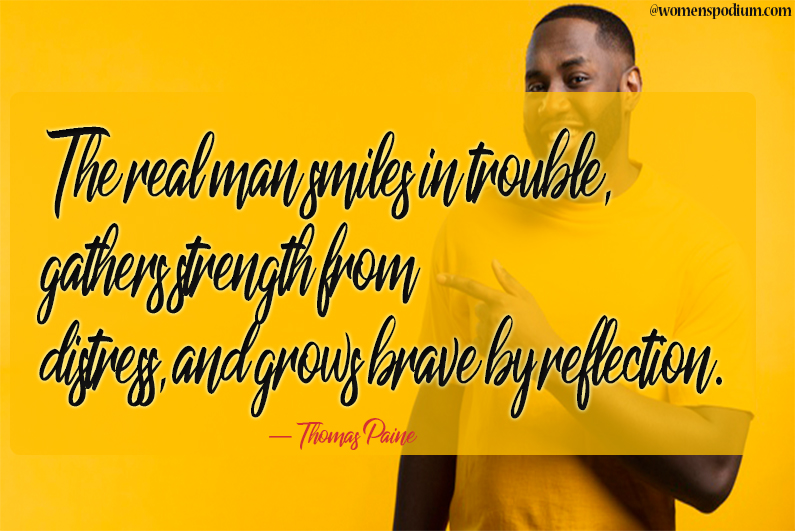 Try not to become a man of success, but rather try to become a man of value.
— Albert Einstein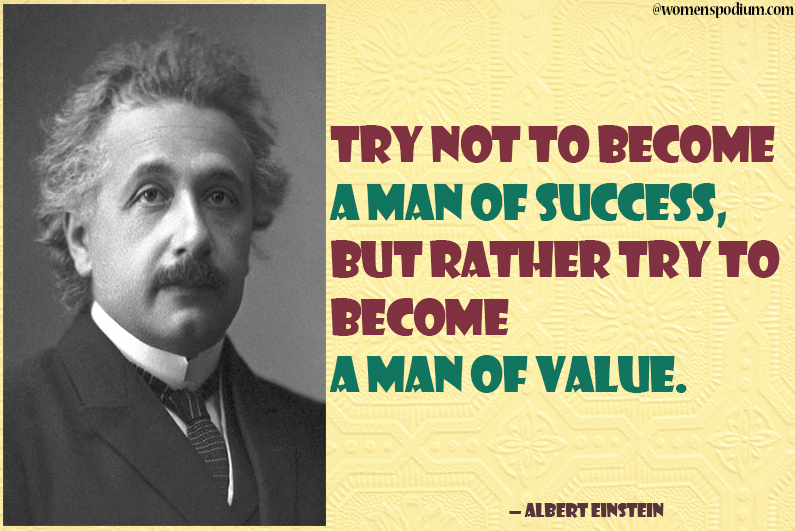 The greatness of a man is not in how much wealth he acquires, but in his integrity and his ability to affect those around him positively.
— Bob Marley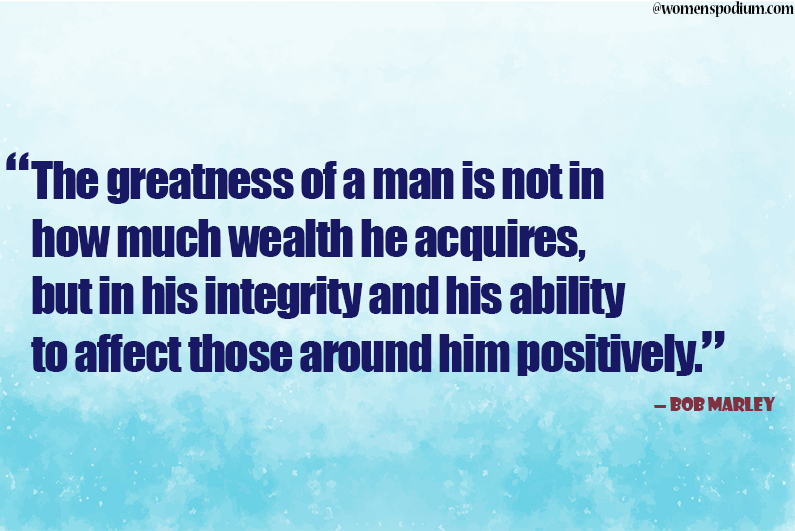 A man's character may be learned from the adjectives which he habitually uses in conversation.
— Mark Twain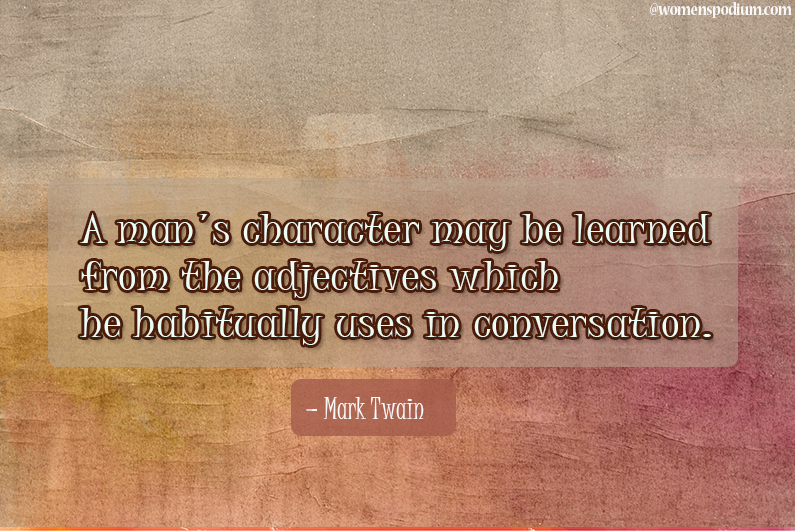 A smart man only believes half of what he hears, a wise man knows which half.
— Jeff Cooper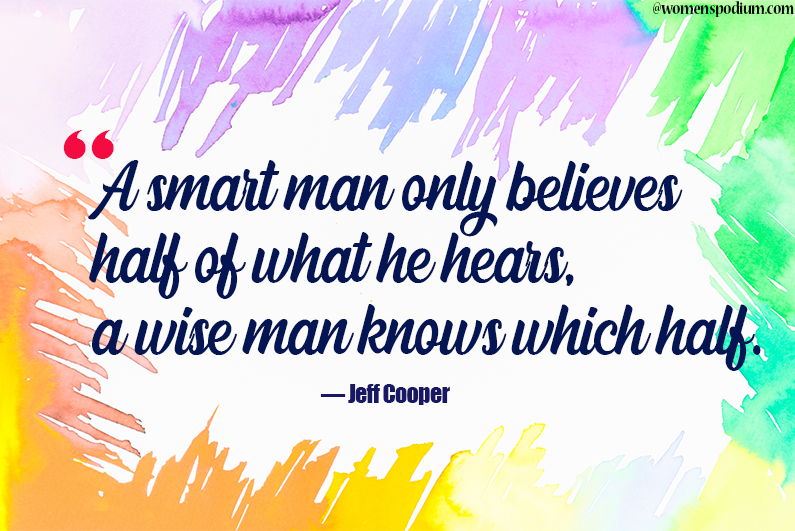 I learned that courage was not the absence of fear, but the triumph over it. The brave man is not he who does not feel afraid, but he who conquers that fear.
— Nelson Mandela