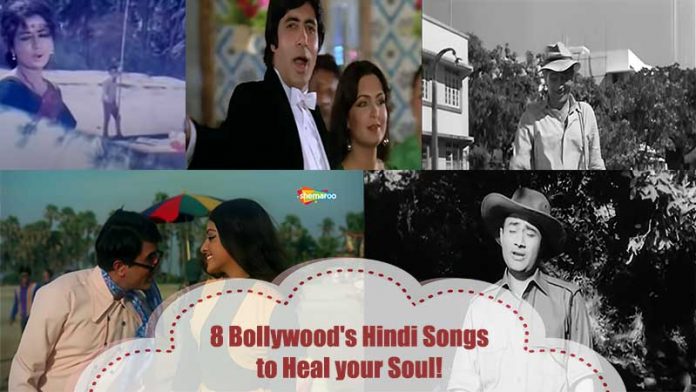 Songs are absolute magic—with the right combination of instruments, lark like voices and, of course, lyrics that make you feel transported, songs know precisely where to hit you the best. While highly unexplored by the current millennial generation, Old Bollywood is a treasure trove for Hindi songs that make you question. With some of the most beautiful lyrics and featuring huge names like Smt. Lata Mangeshkar, Mohammad Rafi and Kishore Kumar, here are 8 meaningful Hindi songs you should have on your playlist to heal your soul.
1. Tujhse Naraz Nahin Zindagi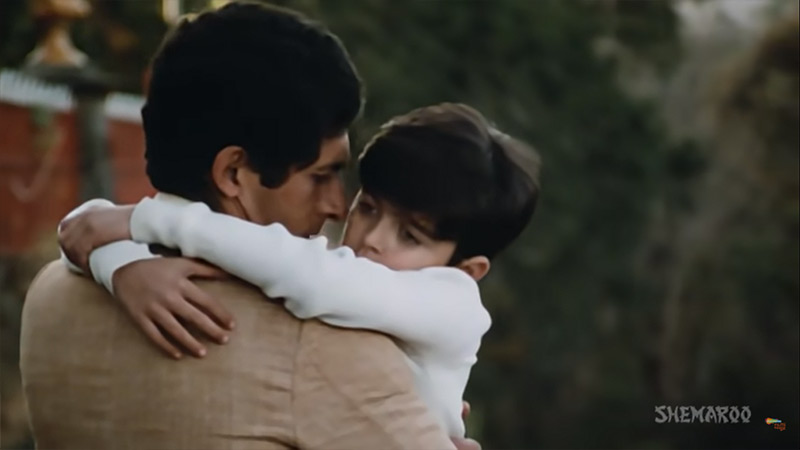 One of the most famous soundtracks from the 1983 film Masoom, this song talks about the realities of life. Sung by Anup Ghoshal and the lyrics by the famed shayar Gulzar Sahab, this song pulls you in deep, primarily when you focus on the lyrics. One of our favorite lines from the song goes something like:
Jeene ke liye socha hi nahi, dard sambhalne honge
Muskuraaye toh muskuraane ke, karz utarne honge
Muskuraaun kabhi toh lagta hai, jaise hothon pe karz rakha hai
This loosely translates into We never realise that life comes with its own sorrows. Every time you smile, you must remember what and who you are indebted to when you celebrate life. A heartfelt message like this has been carefully hidden under RD Burman's breath-taking composition, meant for only those who look for it.
2. Aanewala Pal Janewala Hai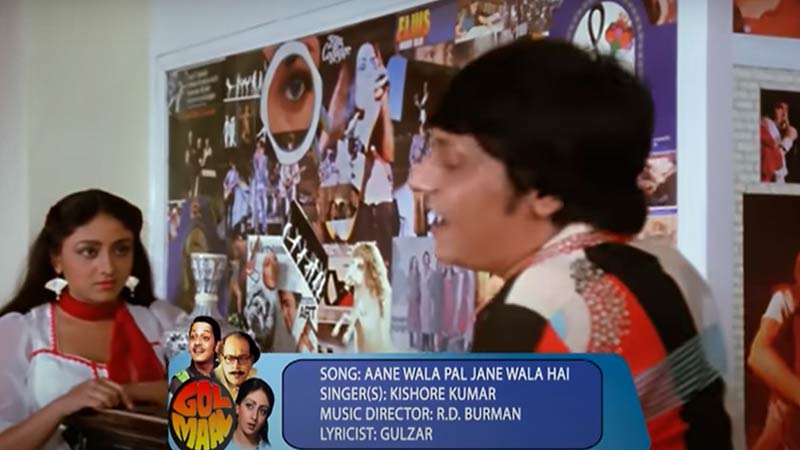 From the 1979 Gol Maal, this song is another Kishore Kumar song that instantly evokes nostalgia and comfort. However, when you actually listen to the lyrics, you realise there's a lot more to the song you may have missed out on. The lyrics go like this:
Aanewala Pal Janewala Hai
Ho Sake Toh Isame Jindagee Bita Do
Pal Jo Yeh Janewala Hai
Another RD Burman song that makes you think, 'Aanewala Pal Janewala Ha', talks about how no moment in life is constant. While one might think this impermanence is unsettling, the song makes it comforting to think about how each moment that is on its way will soon be the past. Every sorrow shall pass, and every tear shall dry. After all, Aanewala Pal Janewala Hai.
3. Tum Saath Ho Jab Apne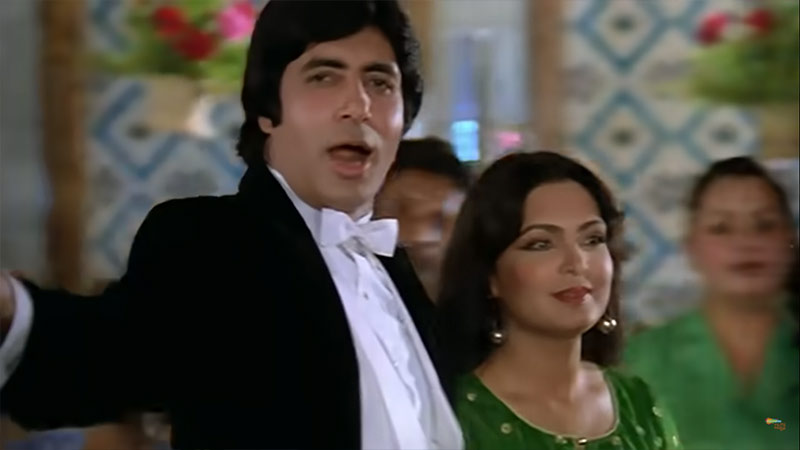 This Amitabh Bacchan starrer from the 1981 movie Kaalia is another one of those songs that make you think about your existence and everyone who features it. Sung by Asha Bhosle and Kishore Kumar.
Tum saath ho jab apne, duniya ko dikha denge
Ham maut ko jine ke, andaaz sikha denge
Maana ke andheron ke, gahare hain bahut saaye
Par darr hai yahaan kisko, aati hai to raat aae
Ham raat ke sine mein, ik shamma jala denge
Tum Saath Ho Jab Apne talks about how even the impossible seems possible when the ones you care about stay with you as support. It highlights the role of your family and friends in your life and how being surrounded by your loved ones every step of the way can make the journey of life more pleasant.
4. Zindagi Ek Safar Hai Suhaana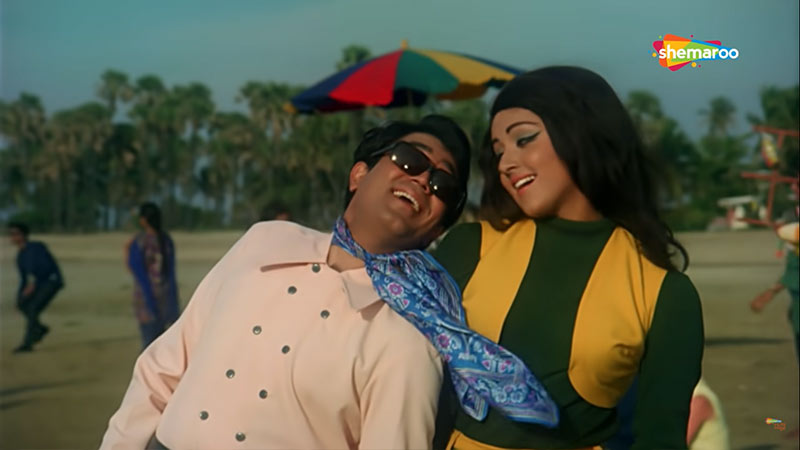 Another one sung by Kishore Kumar from the movie Andaz (1971) is one of the most meaningful songs on this list.
Zindagi ek safar hai suhana, yahan kal kya ho kisne jaana
Chadh taaron se chalna hai aage, asmaanon se badna hai aage
Pichhe reh jayega yeh zamana, yahan kal kya ho kisne jaana
Zindagi ek safar hai suhana, yahan kal kya ho kisne jaana
This song talks about the ambitious nature of man. It talks about how man loses sight of the bigger picture in trying to fulfil his ambitions. Because we are always in a rush to reach the intangible horizon, that is, the perfect life, we never stop and enjoy the ride. The song reminds us to sit back and enjoy the phenomenon that is life, and more than anything, to stay in the moment. After all, yahaan kal kya ho, kisne jaana.
Also Read: If you like these old-school Bollywood Hindi songs, then do watch some iconic Bollywood movies as well.
5. Kisi Ki Muskurahaton Se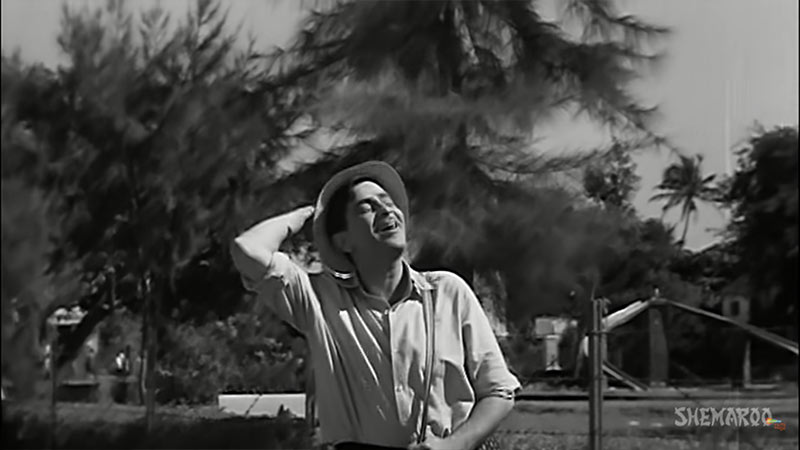 Sung by Shankar Jaikishan, this song in itself is a perfect blueprint for how songs that make you think about life should be written. From the lyrics, the vocals and the backing tracks, everything is in perfect sync. The chorus goes something like this:

Kisi ka dard mil sake toh le udhaar
Kisi ke vaaste ho tere dil mein pyaar
Jeena isi ka naam hai
The Hindi song tries to define what the actual definition of life is. It talks about how life is what it is because of the intrinsic human ability to empathize.
6. Main Zindagi Ka Saath Nibhata Chala Gaya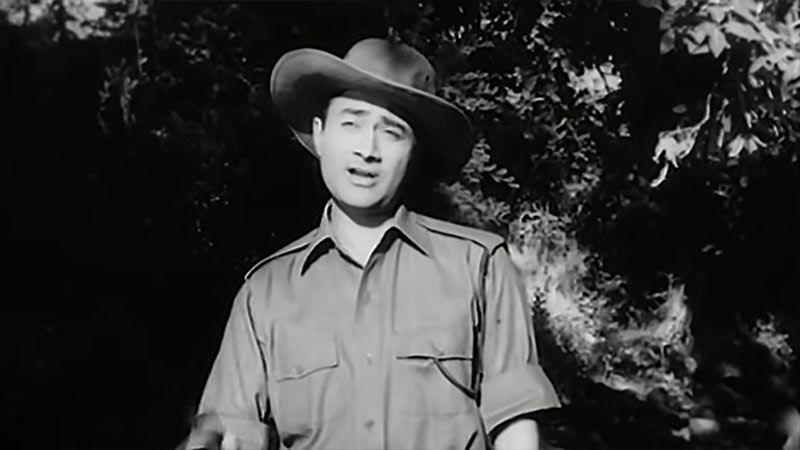 From the 1961 hit film Hum Dono, the song talks about how life is not meant to be taken as seriously as we usually do. This melody has Mohammed Rafi's voice and Jaidev's lyrics. It features the popular actor Raj Kapoor and has since inspired countless Bollywood sequences. The song was, in its own time, iconic and continues to be so even now. Few of the lyrics go like:
Main zindagi ka sath nibhata chala gaya
Har fikr ko dhuyein mein udata chala gaya
Jo mil gaya usi ko muqaddar samajh liya
Jo kho gaya main usko bhulata chala gaya
Sometimes, we think a lot about life, worried about the ups and downs, whereas this song suggests living life as it goes. So, whatever you get, learn to be satisfied and don't think much; just go with the flow.
7. Musafir Hu Yaaro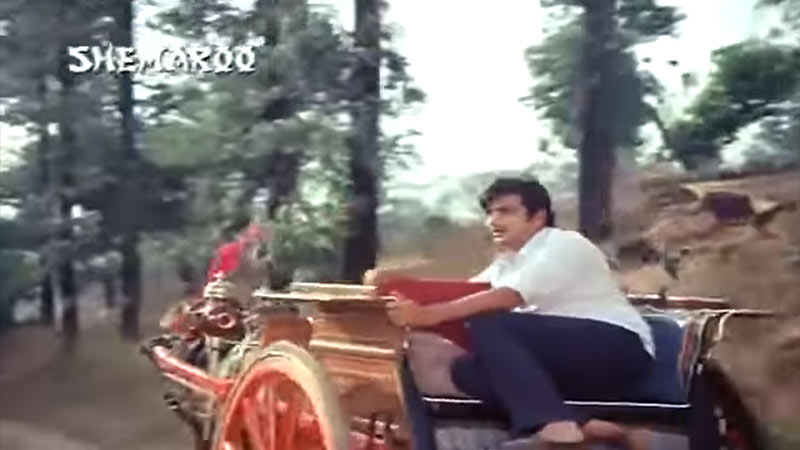 Another one by the Kishore Kumar – RD Burman pair, Musafir Hu Yaaro, talks about life's journey in general. All of us are mere travellers on the path of life, with different pit stops and victories. But at the end of it all, there's only one thing we can do, and that is to keep walking. This sentiment reminds us of the lines by Robert Frost:
"But I have promises to keep,

And miles to go before I sleep."
The lyrics for this Hindi song goes like this:
Musaafir huun main yaaron
Naa ghar hai naa thikaanaa
Mujhe chalate jaanaa hai aye
Bas chalate jaanaa
We all travel at a different pace, and the paths we take are somewhat unique in comparison to those around us. But that is the beauty of life, how it remains the same for everyone, and yet, in its own way, completely different. Musafir Hu Yaaro is another one of the amazing 60's Bollywood Hindi songs that immediately inspire nostalgia and comfort.
8. Ek Pyaar Ka Nagma Hai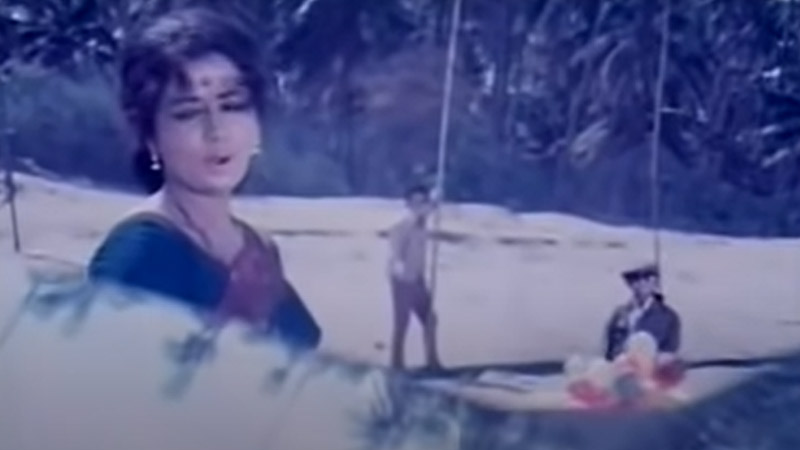 While most of this melodious Hindi song seems to be romantic; certain stanzas in this song make it meaningful and make you think about life. They go something like this:
Kuch paakar khona hai, Kuch kho kar pana hai
Jeevan ka matlab toh, aana aur jaana hai
Do pal ke jeevan se, Ek umar churani hai
The stanza talks about how ups and downs are part of life. There will be times when you may lose someone or something important to you. But as a result, you gain experience and maturity. Life is short, but it is what you make it to be. If you waste your time thinking about the what-ifs and what could have been; you will lose out on the most important aspects of life.
It is rare to find songs like these: that are not the only genius with their vocals, backing tracks and composing, but also manages to leave a mark with their lyrics. Old Bollywood continues to remain in the shadows, with the original songs often being ruined by their 2020 remakes. While these are just eight musical pieces; the 60s to the 80s is considered as the golden era for Bollywood music and for a good reason too. Once you fall into the beautiful trap of Bollywood Hindi songs, you'll soon find yourself jamming out to old Hindi songs as well.