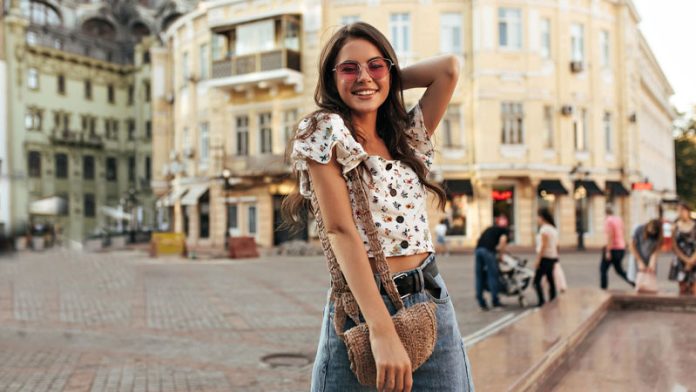 We are a social animal, and we love to be with a relationship. So, is being single a bad thing? Either it is home or workplace, everyone loves to be with someone whom she can talk and share her thoughts. In the end, marriage becomes the final resort for many people, and from single, they become a couple. Life takes its own shape, some people love it, and some can't cope up with it ending with separation or divorce. What I find that life is unpredictable, yet if you are single, you get a lot of suggestions to get married that at a point you get confused that is it wrong to be single!
Pros Of Being Single
1. Accept Your Singlehood With All Your Heart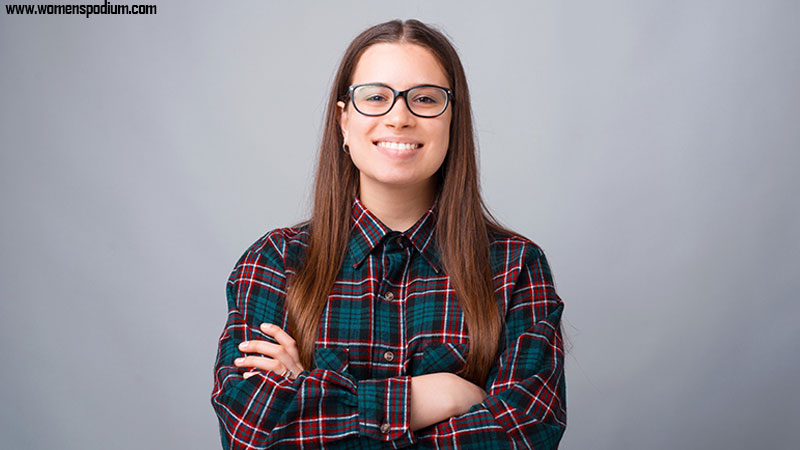 In some cases, sometimes single people consider themselves unlucky. Instead of enjoying their singlehood, they just desperately want to indulge in a relationship. Being single is not quite acceptable for them. Though enjoying a relationship or having your soul mate is always a nice feeling, but it doesn't mean that marriage or living with someone is the only solution left in this world.
2. Time Is A Big Healer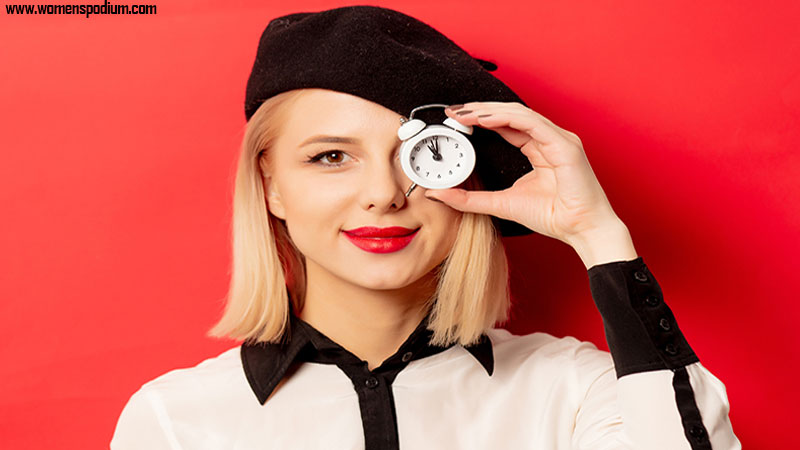 If you love yourself, then accept the things around you, leave things on time and enjoy your me-time. Time is a great healer and best solution finder on which you must rely on and enjoy your single status because singlehood can also give you happiness to enjoy your life.
What Are The Advantages Of Being Single?
1. All Your Money Is Yours – No One Questions You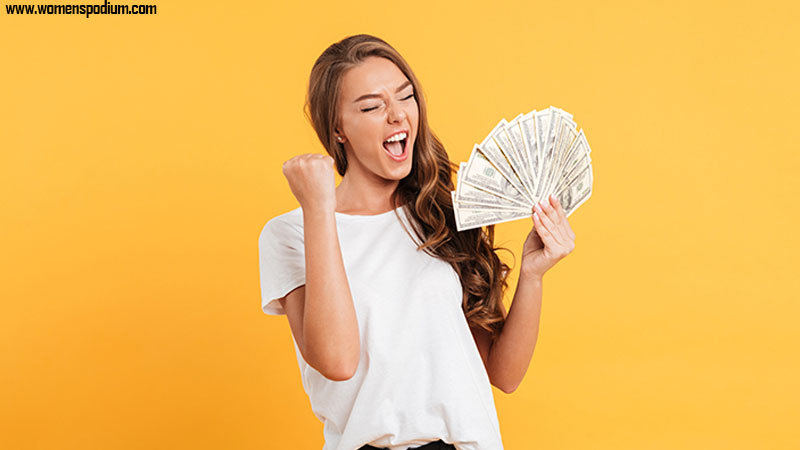 Instead of thinking negative, try to seek ways and find what the advantages of being single are! When you are single, your money is yours to spend on you only. You might spend a little extra money on your grocery or over your beauty products. You can easily make your closet full of designer shoes; there is nobody who will question you for these unnecessary expenses or will question you on your wardrobe with unused or unnecessary things. However, when you are attached with you someone, then you need to be a little more economical.
2. No One Can Bound You – Benefits Of Being Single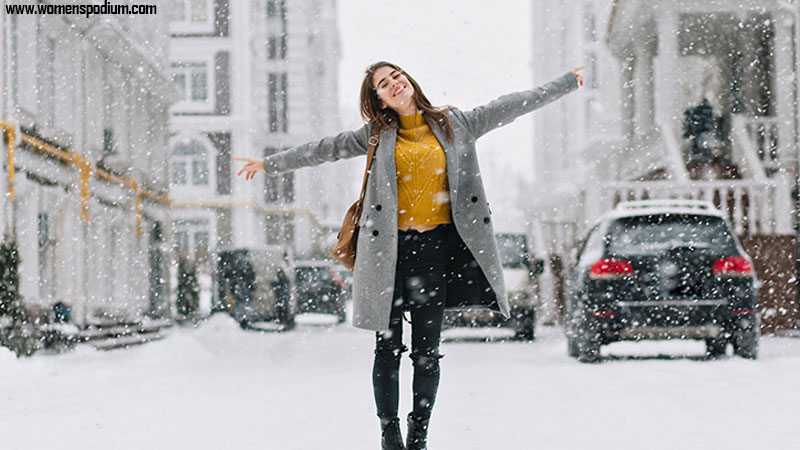 When you are single, you have full control over your life. You don't need to worry about what you are having for breakfast or lunch or dinner. In fact, you can easily have whatever you want, like cereals in dinner etc. You can wake up or sleep late on weekends, can do late-night parties or invite your friends for night outs. You don't have to think about your partner's convenience or permission. It's your life, so the decision is yours.
3. Your Last Name Will Always Be Yours
Well, changing the last name after marriage can be a petty issue for some women, but, for some women, it is not a trivial matter. And when you are single, you can keep your last name. But after marriage, there are chances your partner can force you to use his last name or ask you to change due to legal complications. Although now women have started using their maiden name in between her name and her spouses' last name. And being single will allow you to keep your last name with you. 🙂
4. Women Love Their Closet, And So Do You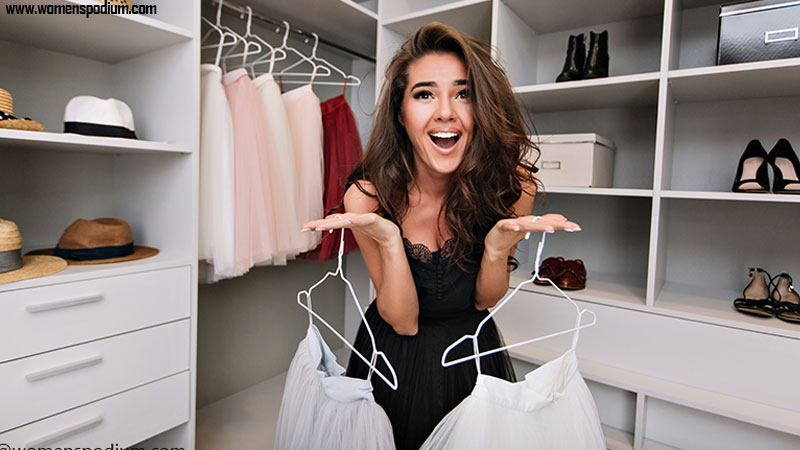 Being women, we love to have a stack of clothes pilling in our wardrobe. So, being single means, you don't need to share your closet with anybody. You can use it according to your choice. In fact, nobody will blame you for even for your untidy closet.
5. Sleep Diagonally Or Straight Or Snore – No One Embarrasses You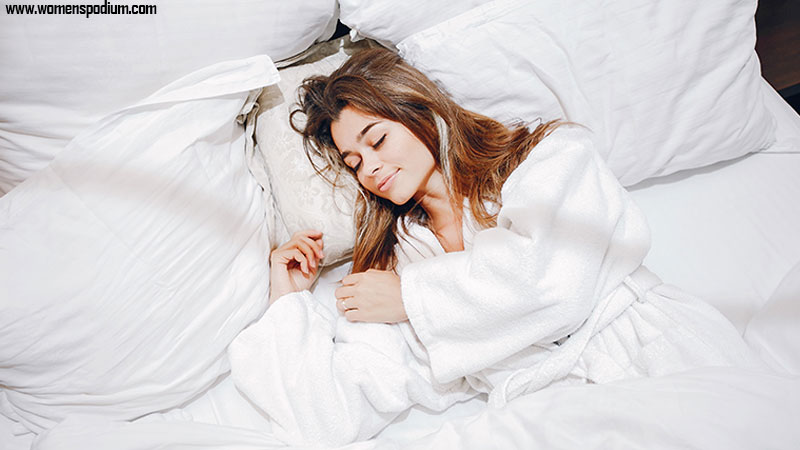 I am writing this article on a light note, being single is not a crime or a serious matter, that's why I am pinpointing those things which are a regular part of our lives and is important to us.
Sharing bed with your partner is essential, but you have to alert and give space to him too. Sometimes, when you are loaded with work pressure or disturb due to any other matter, you want your own space, a bed or a room where no one can disturb you. During such time, being single has its own benefits, you can enjoy the entire bed according to your wish (sleep diagonally or straight, it doesn't matter). Even you snore, no one is going to hinder your sleep. You can use your comforter on your own. Nobody will ask you to share with them. You can have all the space you want to get relaxed.
6. Sharing Bathroom Is A Job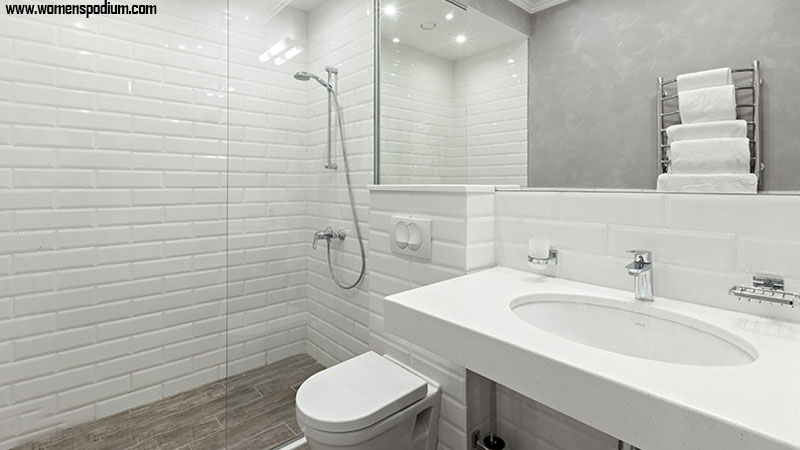 If you are living with your partner you really need to share your bathroom with him. Sharing shower (hot water especially in winter) is indeed a big concern when you realize that your hot water has been finished just before you wash your hair. So being single is all about your kingdom, you don't need to share anything with anybody. And above all, if you are a clean freak, you will get your bathroom always in a perfect condition. You don't need to be concerned about the dirty loo.
7. To Organize Your Home Is A Piece Of Cake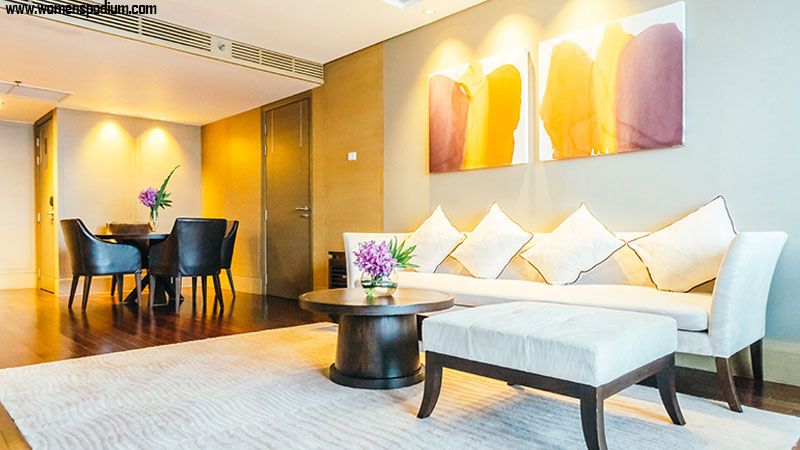 When you live with your partner, indeed household chores are a job, to cook, to clean takes good time. And if you are a freak about cleanliness and your partner is somewhat not so precise then things can go to the south. Being single, your house is yours to manage, you can keep it tidy easily as no one is going to disturb your living room setting or throw your throw pillows on the floor. You can enjoy your weekend in ease; you can cook food to store for the whole week or do your laundry or go for shopping. In a nutshell, you can enjoy your life if you want.
8. Enjoy Your Blind Dates Without Any Guilt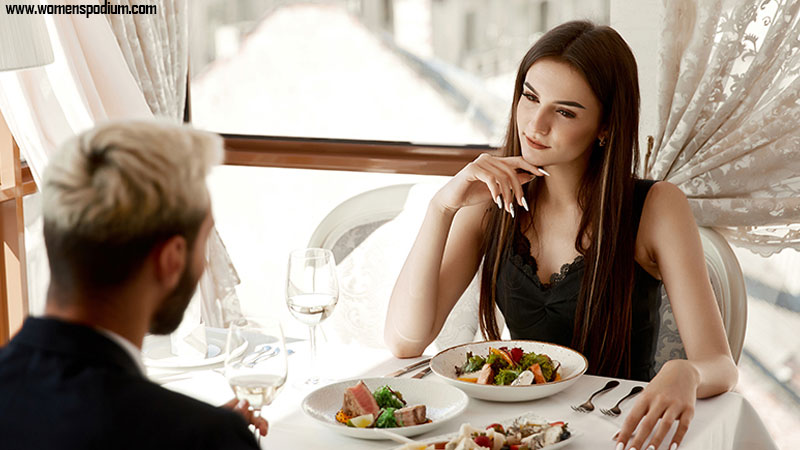 When you are single, you can enjoy dating with anybody you want. You can even go for blind dates, without feeling any guilt or breaking someone's heart, you can enjoy your fun date.
Key Benefits Of Being Single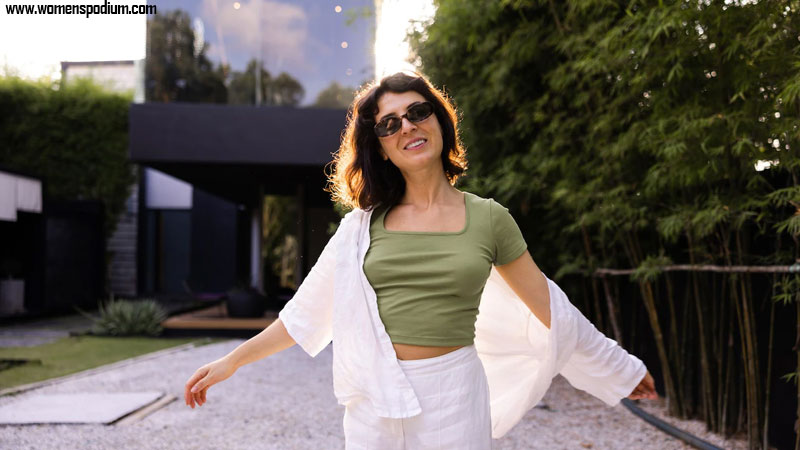 Single people can rule their life without disruption.
Single life is the best part of adult life, so enjoy it utmost.
You have enough time to explore your hobby.
If you love to serve society, you can do it without any distraction.
Single people experience more personal growth, and if you are career-centric, being single can avail you the opportunities to experience the best success in your life.
It's All About Self-Compassion
Being single isn't easy, but you have to learn to love yourself, self-compassion is a must for you to accommodate your life in this changing world. People who are 'single at heart' can embrace the single life easily and conveniently. They know very well that living single is how they live their best with most genuine, most meaningful experiences. And the truth is that they are not single because they have "issues" or because they have not found "The One." They are single because they know what their preferences are and what they want to do in their life. So, we must respect those who are single and don't give them suggestions. They are grown-ups, and they know what they want.
Also Read: Being a mother is the greatest feeling for any women. Here are some tips that may help a single mother and even single father to cope up in their difficult times and spare some time for selves.