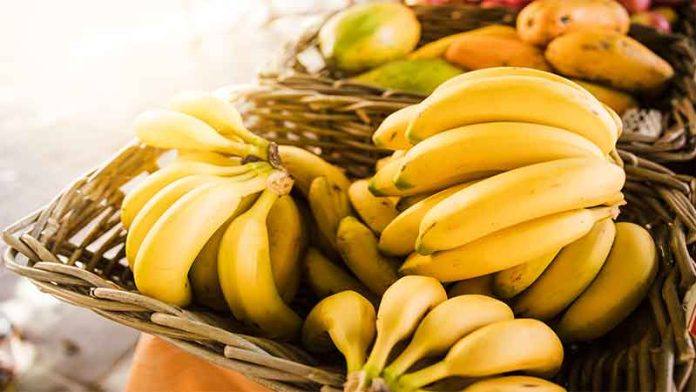 Bananas are pretty healthy, tasty, and one of the most inexpensive fresh fruits you can buy. They are a convenient source of some essential nutrients, making them an excellent choice for anyone interested in eating healthy. Eating 1-2 bananas daily is a moderate intake for most healthy people. Be sure to include the following yummy banana recipes as part of a balanced diet that provides all the nutrients your body needs. It is rich in potassium and fiber; besides these, it has many other essential nutrients. And the best thing about banana is that it is not seasonal fruit; we can get them throughout the year. Having a banana any time of the day can make you feel energetic. When your body needs something small but nutrient-rich, bananas are a good option, especially in situations when you have an excessive fever or weight reduction.
Health Benefits of Bananas
Bananas are nutritious foods that also support digestive health; because of their soluble fiber source, people are also advised to take bananas to relieve constipation. The presence of fructooligosaccharides, also known as prebiotics, helps to grow friendly bacteria in our intestines. Because of its anti-acid significance, it can prevent your body from stomach ulcers. This great source of magnesium and potassium aids in controlling blood pressure levels, improving bone health, and is also able to keep your heart strong enough.
You can make some simple and yummy banana recipes by giving them some twists if you find it difficult to feed your children. Sometimes children don't want to eat raw bananas. Here you need some brainstorming. If you want to make this beneficial food tastier to feed your kid, try some of these below-shared yummy banana recipes. Here are some preparations.
Easy And Yummy Banana Recipes
Try these delicious recipes and you will see your family loves the different versions of the same fruit.
1. Banana-Maple Ice Cream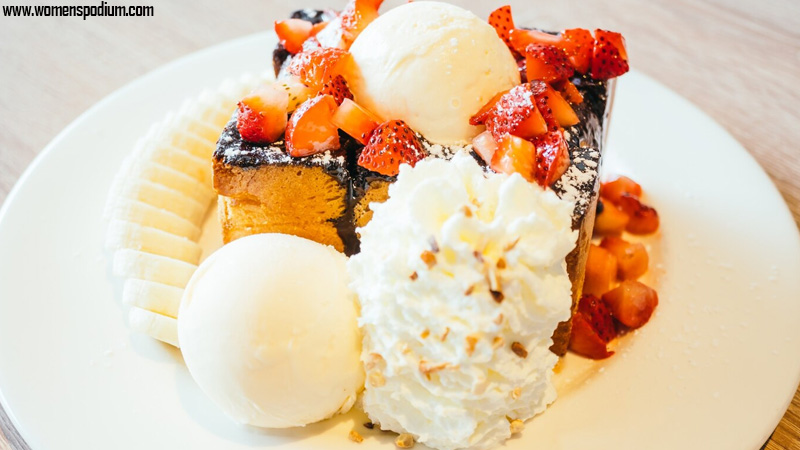 Ingredients
Crushed as well as ripe banana (medium in size) – 1 cup
Sugar- ¼ cup
Maple syrup- ½ cup
Skimmed milk (2 %) -1 ½ cups (separated)
Egg yolk (large) – 2
Vanilla extract- 1 tsp
Dry milk (fat-free) – ¼ cup
Strawberries for dressing – ½ cup
Directions
Grab a small-sized heavy-bottomed saucepan, take egg yolks, sugar, and milk (1 cup) and mix them.
With the help of a whisk, stir the mixture well.
Put the mixture at a medium temperature, and don't forget to stir it continuously.
Cook for 6-8 minutes until you get your desired thickness. Take it off.
Now, take a cold bowl and transfer the mixture into it.
You can also use a cold-water plate to make the cooling process faster.
Now pour vanilla extract together with milk (1/2 cup) and dry milk in a separate bowl.
Stir in syrup, custard, and banana into it. Cover it with the lid and put it in your refrigerator to chill for a yummy taste.
You can also take an ice cream maker and pour this mixture into the freezing container of the ice cream maker. Then follow the instructions of the manufacturer to get the tasty ice cream. Now using a spoon take the ice cream from the ice cream maker and put it in a container (has to be freezer safe) and put it in the freezer for about an hour to get a firm texture.
2. Barbecued Grilled Bananas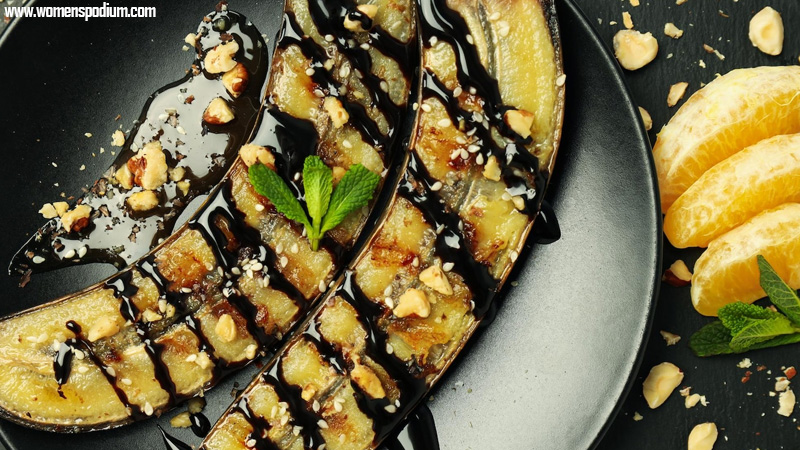 Now it's time to taste some different yummy banana recipes with the help of that same old fruit.
Ingredients
Ice cream (vanilla)- 2 cups
Bananas- 4
Brown sugar- 1 cup
Lemon juice- 1 tbsp
Cinnamon (ground)-1 tsp
Directions
On low heat preheat your grilling machine.
Cut your bananas in half lengthwise and then use the direction of the width. Sprinkle the lemon juice over the banana pieces.
Take a small-sized bowl and prepare a mixture with cinnamon (ground) and brown sugar. Dip each piece of banana into that mixture and coat it well.
Apply a bit of oil over the grill grate and then place the banana pieces over the prepared grill. Let it cook for almost 3 minutes (each side).
Now serve it with vanilla ice cream topping. Don't forget to sprinkle sugar-cinnamon mixture (unused) over each plate.
Also Read: Lemon gives a significant flavor to your recipe and people would love it if they like various lemonades.
3. Banana Cake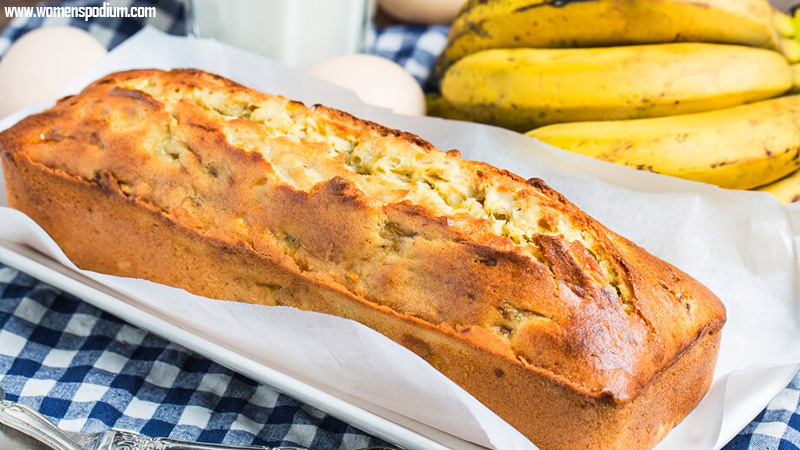 If you want to prepare something without much effort, then a yummy banana cake would be your perfect solution.
Ingredients
Crushed ripe bananas- 1 cup
All-purpose flour- 1 ½ cups
Baking soda- 1 tsp
Salt- ½ tsp
Vanilla extract (pure) – 1tsp
Sour cream- ½ cup
Vegetable oil- ½ cup
Eggs (large) – 2
White sugar (granulated) – 1 cup
Nuts (minced) – ½ cup (peanuts, walnuts, pecans, cashew, etc., it is completely optional)
Nutmeg (grated freshly) – ¼ tsp (you can use it in grounded form too)
Direction
At 350 degrees F, preheat your oven. Arrange a baking pan (9 x 13 inches) along with the foil (non-stick).
Take a small-sized bowl and pour baking soda together with nutmeg, cinnamon, flour, salt, and minced nuts. Mix well to avoid any kind of lump and place it separately.
Now mix oil and sugar in a large-sized container. Pour in the eggs along with banana, vanilla extract, and sour cream. Beat well till you get your desired mixture. Take a large fork, add the dry ingredients, and stir them until they are thoroughly mixed.
Transfer the whole mixture to the ready pan. Allow it to bake for 25-30 minutes until you get a light brown color. 
The top of the cake should have a spring-like texture and come back up when we touch it lightly. Allow it to cool down to room temperature. It makes a great breakfast idea for kids.
Bananas are usually eaten as such. You can make them tastier and much more enjoyable by combining different flavors in various recipes. Turn this conventional berry fruit into yummy banana recipes and enjoy.
Also Read: There is no good or bad time to eat fruits. Raw fruits are perfectly healthy for children as well as adults to consume.