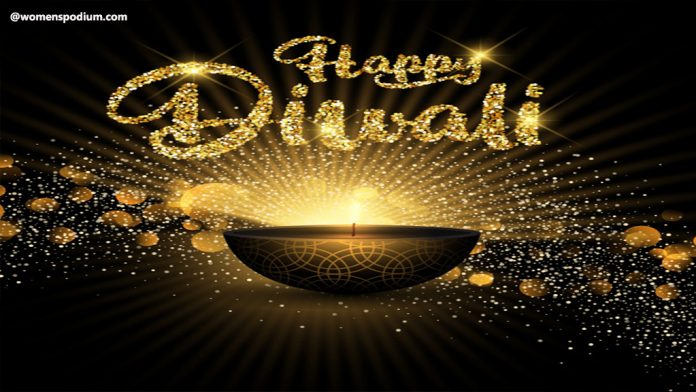 Diwali in 2020 can be fun too!
Diwali has always been a highly anticipated festival for Indians all around the world and rightly so. A mid-year closet cleanout only to buy an entire year's new wardrobe, giving in to your sweet tooth cravings by indulging into some of the best Indian sweets, and catching up with family and friends seems like the perfect way to celebrate Diwali. However 2020 has definitely dampened the pre-Diwali excitement, and what with social distancing norms and the pandemic still on a rampage, it certainly feels like Diwali may not shine as bright this year. 
Here are some suggested ways to celebrate Diwali at home.
Five Ways to Celebrate Diwali 2020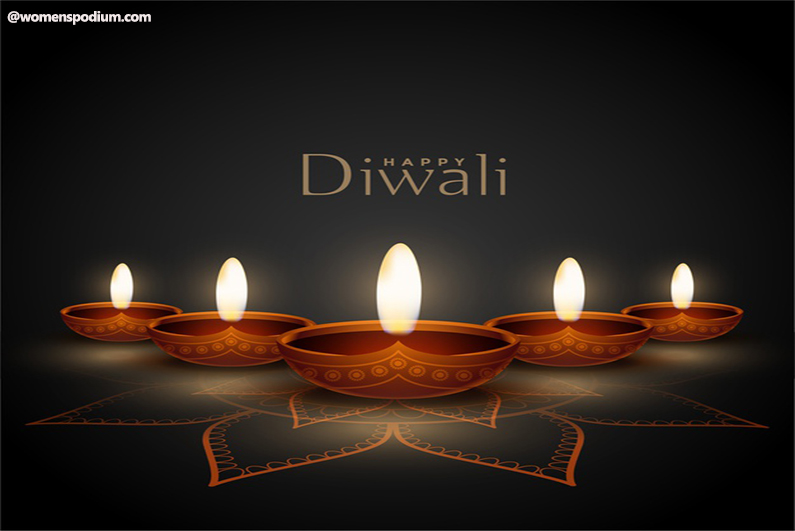 However, there are lots you can do while under lockdown and safely enjoy Diwali. (Maybe avoid bursting crackers too, this year? Help maintain the environment's health that it regained because of said lockdown?) If you're clueless about how you could have fun while still being safe, read on ahead! 
1. Throw a Family Diwali party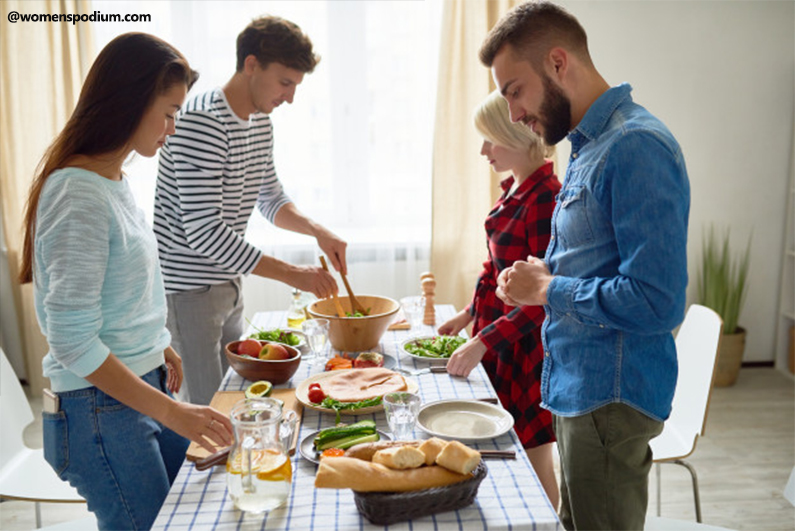 Things have been difficult for all of us, and finding joy in the little thing in life can only work for so long. Even though huge parties are an obvious no go, you can easily turn your home into an über cool party venue. Go all out on flashy lights, bring out your best tableware, and maybe try your hand at all of those recipes you bookmarked online but never got around to making. Don't forget to dress up in your very best, take time, and make yourself feel as festive as possible. After all, the spirit of Diwali is in togetherness, and it's always a party when your family is up for a good time! 
2. Avoid Indulging on Crackers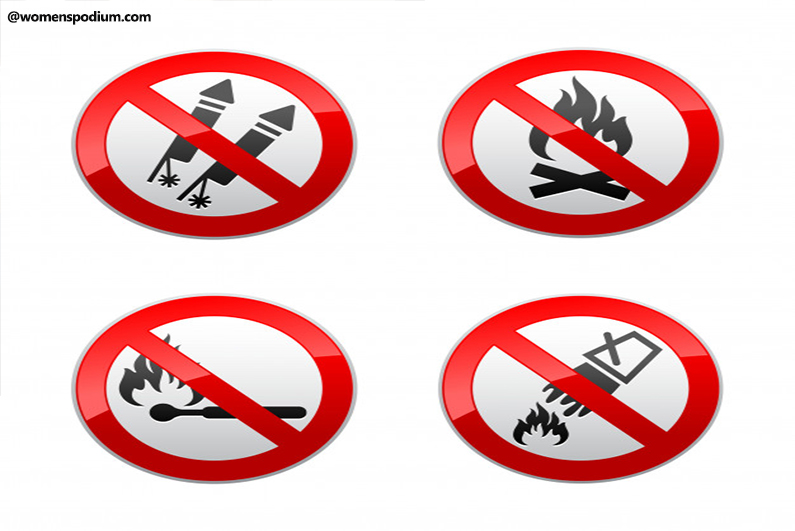 Bursting firecrackers is a common sight on Diwali day, but there's nothing festive about causing harm to the environment. Lockdown and social distancing have given the environment a much-awaited break to heal itself, and the least we could do is refrain from ruining it further. Ripping off the band-aid so soon is only going to make things worse. Instead, light a whole lot of diyas when you crave the jazz, kick back and relax with your family and catch up on their lives. Just because you're home all the time doesn't mean you are any less busy! So take the time this festive season to check in on how your family is doing. And if you really do want to party hard, take a drive about town and admire the blinding lights decorating your city as you jam out to your family's favorite playlist. 
3. Home Decore to the Rescue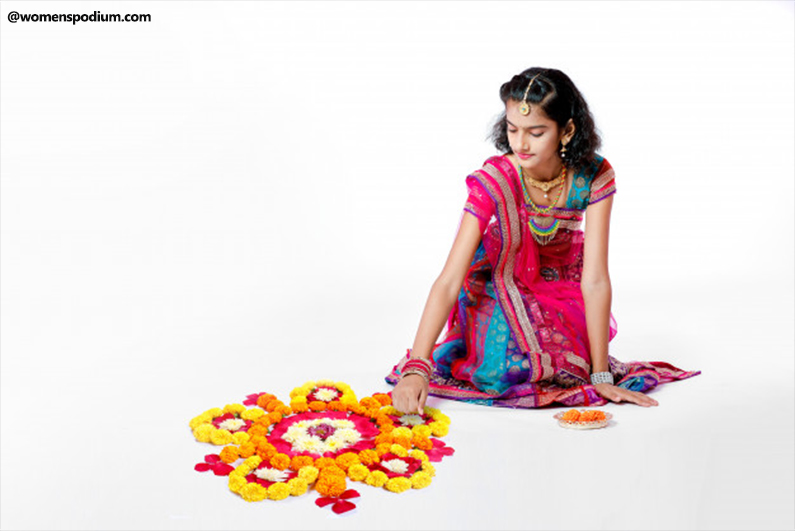 Just because you can't go shopping for clothes like we usually do pre-Diwali, it's never too late for a home decor shopping spree. Go online and binge shop to your heart's content and give your house the makeover of your dreams. Online shopping can give you access to any products within seconds, and you don't have to drag yourself from store to store in search of the perfect shade of Fuschia for your curtains. Just a few clicks and you're on your way! Not to mention, shopping online can help you save a quick buck too! There are tons of home decor websites to choose from, and you have the pick of the litter. Don't forget to go local and support small online businesses while you're at it! 
4. Diwali Photoshoot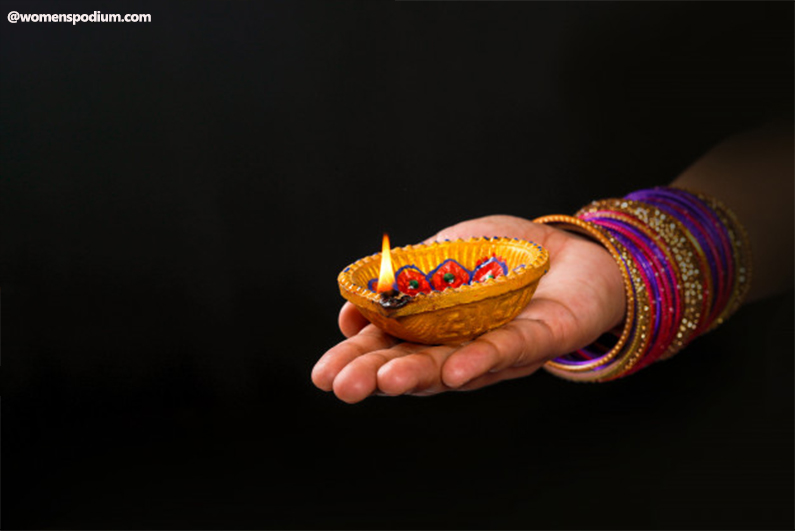 Most of us haven't bothered to look our best during the lockdown, and have chosen to rather indulge in the snooze button and get a few extra minutes of sleep. Don't skip out on decking up in jewelry, may be doing your extra makeup fancy, and putting on the Indian wear you save for the best of occasions. Take the time to click a ton of pictures with your family to capture every moment. You'd have decorated the house anyway, and it's the perfect opportunity to make the highly coveted Instagram flaunt. Who knows, when the time passes, you might look towards this different, lockdown style Diwali with fond memories in the future. 
5. Diyas and Rangolis best ways to Celebrate Diwali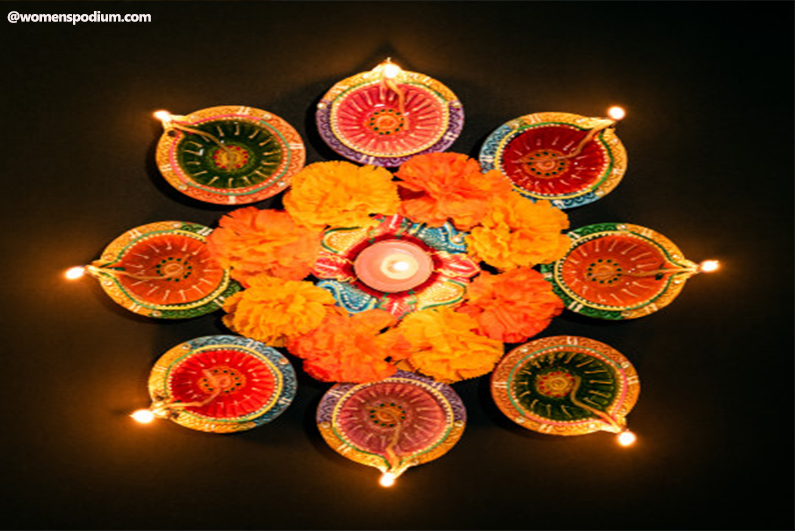 There's nothing more like diyas and rangolis to scream "Diwali". Because you're indoors for most of the day this time, use it as an excuse to go a tad bit overboard with your Diwali decorations. Flower Rangolis look beautiful and are much easier to do with a basic design. They make for an easier clean-up later too. Try your hand out at a classic coloured-sand pattern also if you're feeling extra gutsy. For diyas, try using the spare time you now have and hand-painting plain ones for an extra splash of color. Acrylic paints work best on the basic mud diyas. Remember to have fun while you're at it and don't chase perfection. As long as you're happy with it, and you know you've had fun, the final look doesn't matter! You can take it a step ahead and make it a family activity with children and adults alike. Maybe a small competition to see who can do it the best?
Don't let 2020 dampen your Diwali festivities. You can still have fun indoors, catch up with your friends and family virtually, and have the time of your life, all the while keeping yourself and your family out of harm's reach. Remember, we're all in this together, and the true spirit of Diwali is just that, so there's no better way to celebrate it after all!