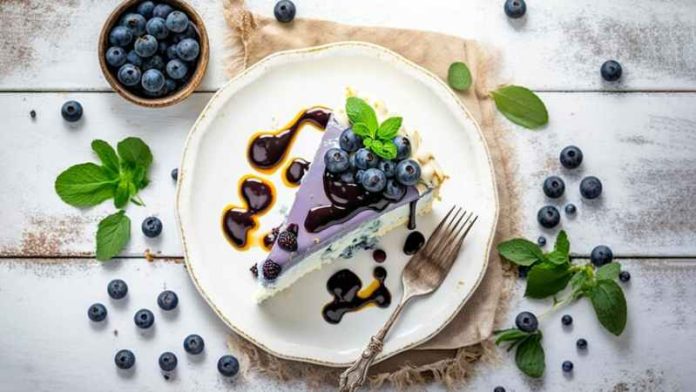 If you're a cheesecake lover, you know how irresistible this dessert can be. But if you're planning to make a larger batch and save some for later, you need to know how to store it properly. The problem with cheesecake is that it can go bad quickly if left at room temperature. In this article, we'll explain how long is cheesecake good for and how to freeze it the right way. So, let's get started!
How long is cheesecake good for?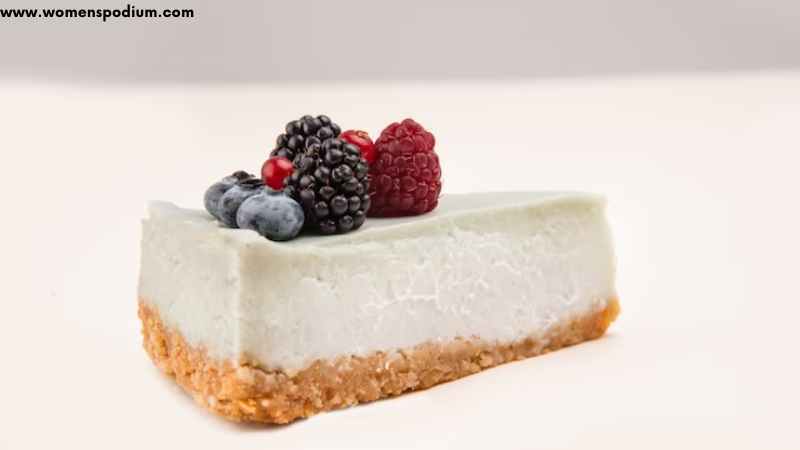 The shelf life of cheesecake varies depending on how you store it. Typically, it can last up to five days or more in the refrigerator if stored properly. It's best to keep it in its original container, and tightly wrapped in plastic wrap if it has been opened. Unopened cakes have a much longer shelf life. Different types of cheesecakes will have a different shelf life. For best results, keep your cheesecake in the freezer until the night before you'd like to serve it.  
Can Cheesecake Go Bad?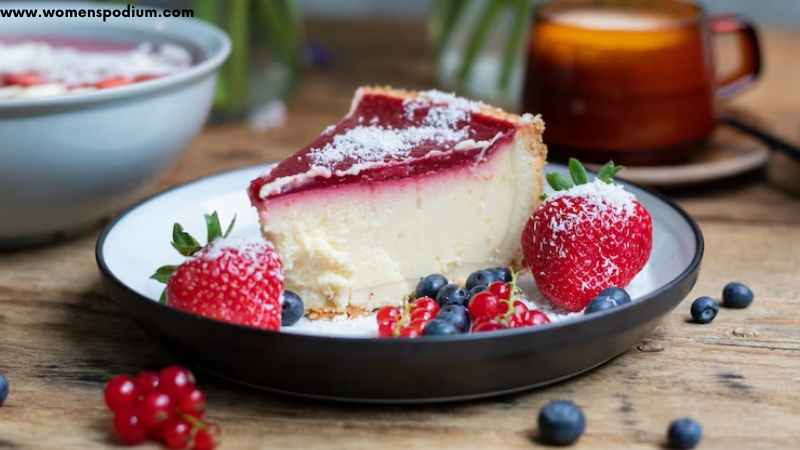 Yes! Cheesecakes can go bad because they are made of dairy ingredients like cream cheese, and eggs with sugar. These ingredients go bad even after a short while. For dessert and food lovers, there is no such thing as too much cheesecake, but you must know how and when to freeze some leftover cheesecake. If your cheesecake has gone bad, you can tell either by its sour odor and taste or by discoloration and worst fuzzy mold on top. But if it has been stored open in the fridge for more than a week, it is not safe to consume either. This means if any homemade cheesecake has been kept for more than 5 to 7 days, any store-bought cheesecake after 7 to 9 days, should be discarded. Yes, even though it looks fantastic in shape.
Also Read: You can freeze cheesecake without toppings, and when you defrost it you can eat it with healthy fruit snacks anytime.
How Long Does Cheesecake Last?
How long is cheesecake good for? It depends mainly on how you store your cheesecakes. The method you use will tell you "How long does cheesecake last?" in the refrigerator or at room temperature. The shelf life also depends on the ingredients used in the cheesecake. Let's find out how long is cheesecake good for!
1. At Room Temperature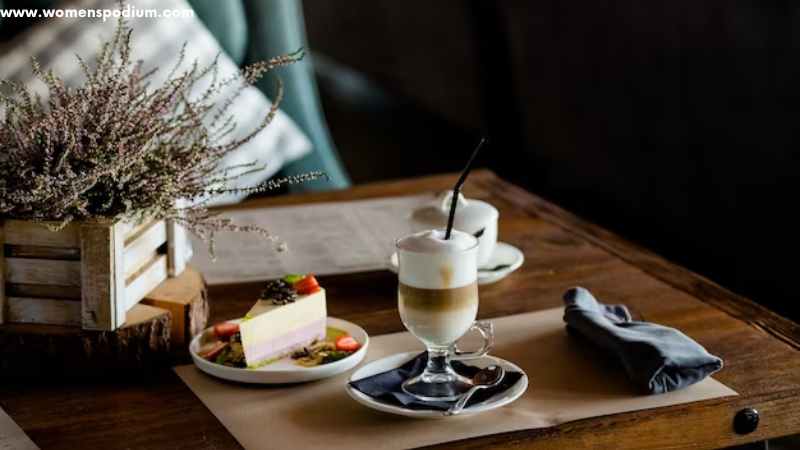 Even though some people suggest that cheesecakes may last around 5-6 hours at room temperature. But it isn't worth taking risks for your health. The safest time is until 2 hours, after which the cheesecakes are likely to go bad at room temperature. It is harmful to consume them after that.
2. In the Fridge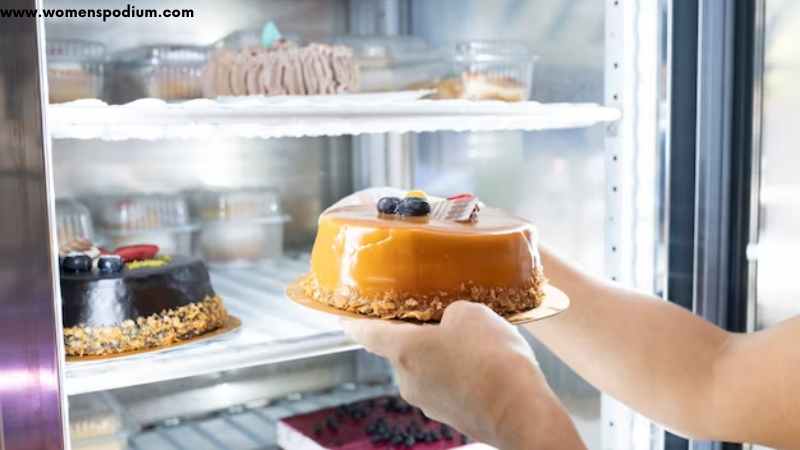 If you store your cheesecake in the refrigerator, it will last from 5 to 7 days at fridge temperatures. The freshness of your cheesecake depends on how you store it. If you use glass containers and cake cases, your cheesecakes will remain fresh for a longer time.
3. In the Freezer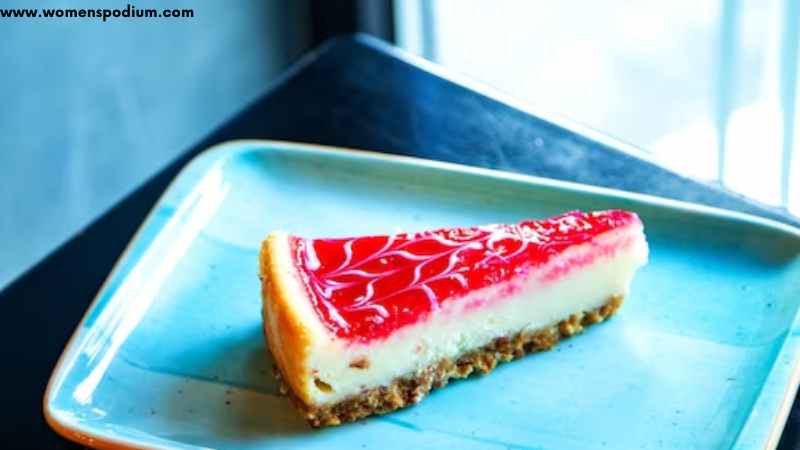 How long is cheesecake good for in the freezer? For your cheesecakes to be stored longer than one month, you should store them in the freezer. Cheesecake lasts well for 1-2 months when it is frozen well. Although the cheesecake stays good for 2 months, the ingredient quality is preserved best for one month.
Types of Cheesecakes and Their Shelf Life
1. Home-made Cheesecake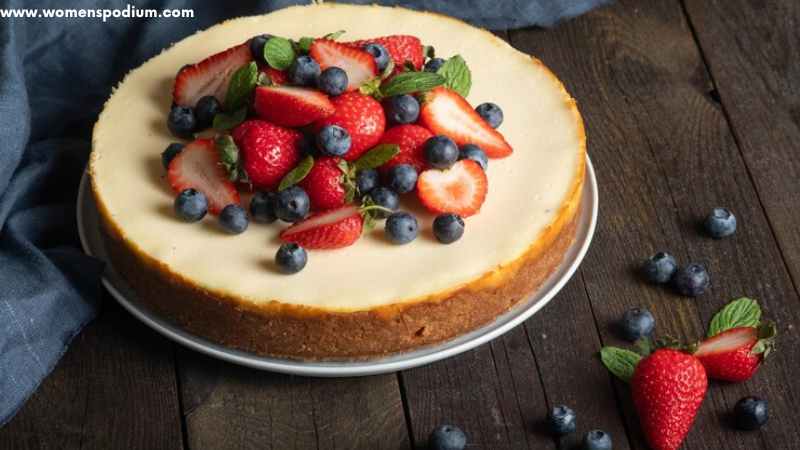 Home-baked cheesecakes are good when they are fresh. It means if you made an air fryer cheesecake at home, it would last a few hours at room temperature from when it is cooled down. They can last longer than 4-5 days in the refrigerator. After that, the taste and texture will start to change.
2. Store-bought Cheesecake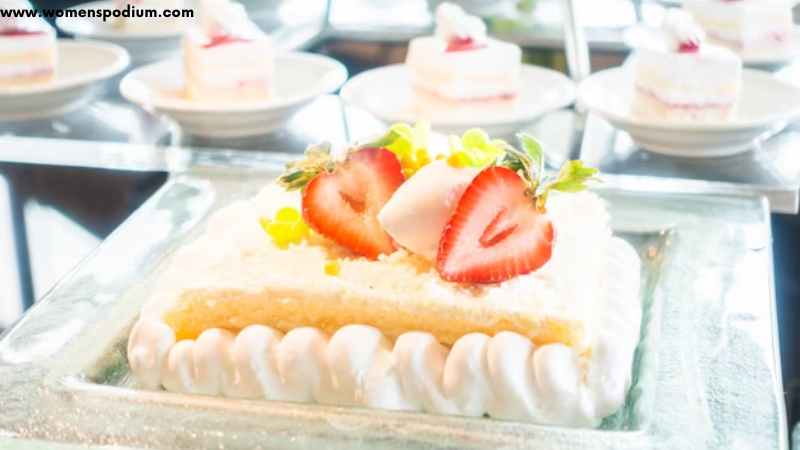 Store-bought cheesecakes have preservatives added to them, which make them have a longer shelf-life than homemade ones. They taste fresh when they are stored in the freezer because they have preservatives to give them a better structure.
3. Baked Cheesecake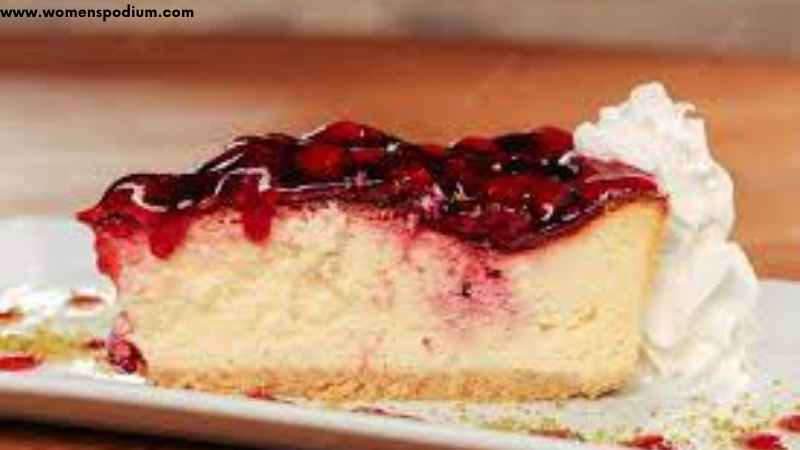 The ingredients in baked cheesecake consist of cream cheese, sugar, and eggs. These dairy and poultry ingredients are prone to go bad shortly. So, they have a relatively shorter shelf life than most other cheesecakes.
3. No-bake Cheesecake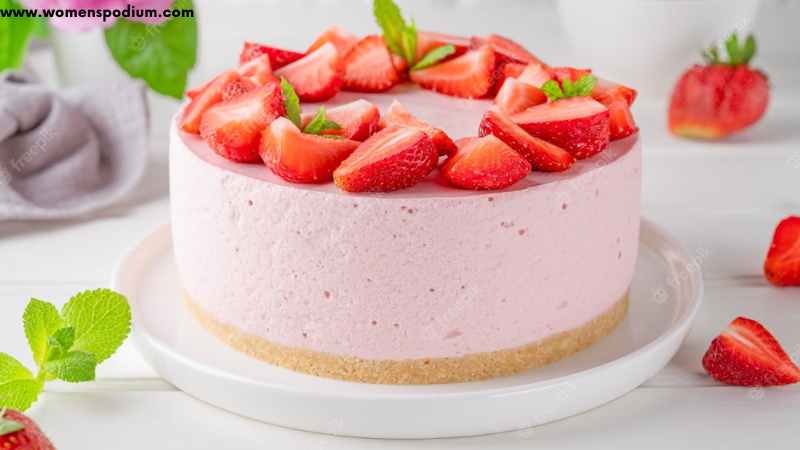 No-bake cheesecakes are made by freezing method and you do not need to learn how to cook, instead learn to freeze properly. The ingredients usually contain cream cheese along with heavy cream. They will last longer than any other cheesecake.
How To Properly Store Cheesecake?
Wanna know how to properly wrap a cheesecake before putting it in your freezer? And how long is cheesecake good for if properly frozen? Most of the time you can't get a fresh cheesecake for the holidays. Instead, you can buy one beforehand and safely wrap it to be stored in your freezer. Pull out some saran wrap, and place your cheesecake on top of the wrap. Pull one edge tight over the box, then pull the other edge tightly around your cheesecake. Press your edges. Pull all sides of the wrap under the cheesecake box. You can double wrap the same way and store it in the freezer for up to 2 months.
Tips For Freezing Cheesecakes
There are a few basic things you need to keep in mind while freezing a cheesecake.
You need to ensure that the cheesecake has cooled completely to room temperature. After it, you can keep it in the refrigerator.
You should wrap the cheesecake tightly with cling film. Individually wrapping each slice is best. If it is difficult, you can place the cake in a sheet pan and freeze it directly.
If you want to store the entire cheesecake for your future cravings, then you should prefer to place your cheesecake on a Coated Cardboard. You can cover it with either cling film or aluminum foil.
It's a good idea to freeze cakes that don't usually have a topping. Since it is easy to wrap and portion the same.
How To Defrost Frozen Cheesecake?
Defrosting is a very easy and quick process. Since it does not require any extra effort, it is easy for anyone. For defrosting a cheesecake, you need to follow these steps.  
Unwrap – Take your cheesecake out of the freezer and remove all the foil or plastic wrap that you used to wrap the cake.
Pop it out – Next, you need to pop the cake out of the mold and let it sit for about 6 hours. Your cake should be in a state to eat now. You cannot double-freeze it.
Topping and Serving – After you've unwrapped the cake and allowed it to rest overnight, it's time to decorate and garnish it with your favorite toppings. You may serve the cake.
You can make your evenings special with cheesecake dessert on the side. Some people enjoy having cheesecake plain, some love it with fruit toppings and some prefer glaze on top. However, you might want to know how long is cheesecake good for. Does cheesecake go bad even if you properly pack it? And how to keep it safe for your future cravings? Now that you know all about cheesecakes, you can make as much cheesecake as you desire. There is no issue if you store your cheesecake in the freezer without toppings. You can enjoy a slice of evening coffee whenever you want. 
Also Read: Strawberry glaze topping on cheesecake tastes best even if you put it on a defrosted cheesecake.