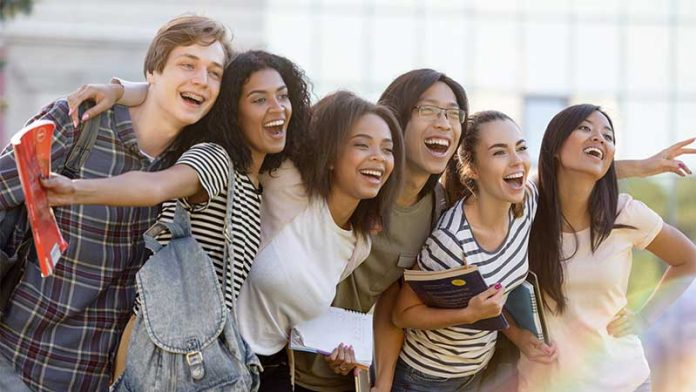 As we say children are our future, then the biggest responsibility we own as a parent is to nurture and mold our children to their adolescence in a preeminent way so that we should feel proud as a parent. Raising teens is never an easy task for parents because the first step one need is to understand the teenagers first and then act accordingly. The best thing a parent can do is put themselves in their kids' shoes or simply recall their teenage time; and almost half of the problem will be resolved automatically. To understand them, read teen articles, parenting tips or teenager quotes or take guidance from respective people but never leave your child or teen unattended or unanswered; they need you, and you are the one who can bring the positive changes in their life.
What is Adolescence or Teenage?
Teenage or adolescence is considered to be one of the most tumultuous times of our developmental years. "Adolescence represents an inner emotional upheaval, a struggle between the eternal human wish to cling to the past and the equally powerful wish to get on with the future." says American psychologist Louise Kaplan. But why is teenage so confusing? And what are the perspectives that this phase of their life leaves them with?
Why is Teenage so Confusing?
Teenage starts with puberty, at around 12-13 years of age, and ends with physiological maturation by about 18-19 years of age. According to the APA Dictionary of Psychology, "During this period, major changes occur at varying rates in physical characteristics, sexual characteristics, and sexual interest, resulting in significant effects on body image, self-concept, and self-esteem. Major cognitive and social developments take place as well: Most young people acquire enhanced abilities to think abstractly, evaluate reality hypothetically, reconsider prior experiences from altered points of view, assess data from multiple dimensions, reflect inwardly, create complex models of understanding, and project complicated future scenarios."
Why is Understanding Teens Important?
As is evident in the extract mentioned above, and also in the experiences of teenagers we see around us, this is a period of rapid growth in all aspects of life. From the hormone induced rush of emotions during puberty to the changing role in society, teenagers go through a lot. Furthermore other issues like exam fear, peer pressure to FOMO are something that leave them to struggle at a different level. Ensure to stay with them in their achievements as well as in failures, as they need you as their mentor.
However, this is also one of the most productive and creative times of their lives. As they start their journey towards becoming young adults, they see the world differently as teenagers. They can contribute towards the well-being and progress of the world around us; they can take up responsibilities and bring their best ideas forward. Coupled with the massive teenage energy, it is certain that teenagers can change the world!
So here are some quotes about teenagers that will inspire your teens to tap into their true potential and use their skills to contribute to the world. Besides teens, these teenager quotes will help parents to understand their teens too.
25 Teenager Quotes to Understand their Feelings
We never really grow up, we only learn how to act in public.

— Bryan White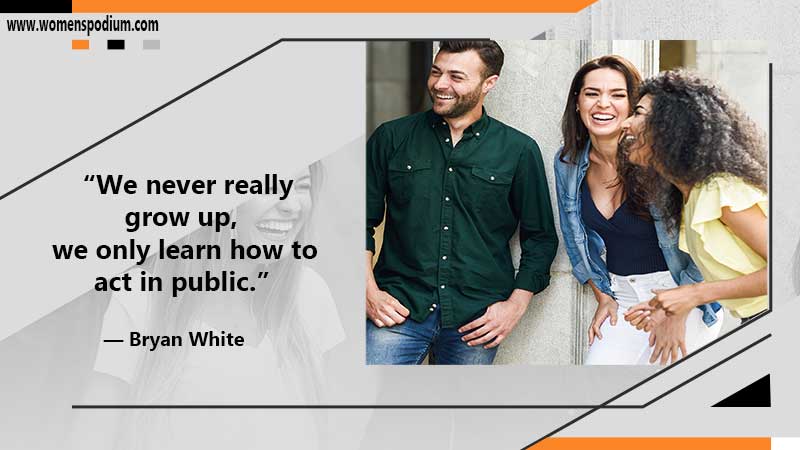 Keep true to the dreams of your youth.
— Friedrich Schiller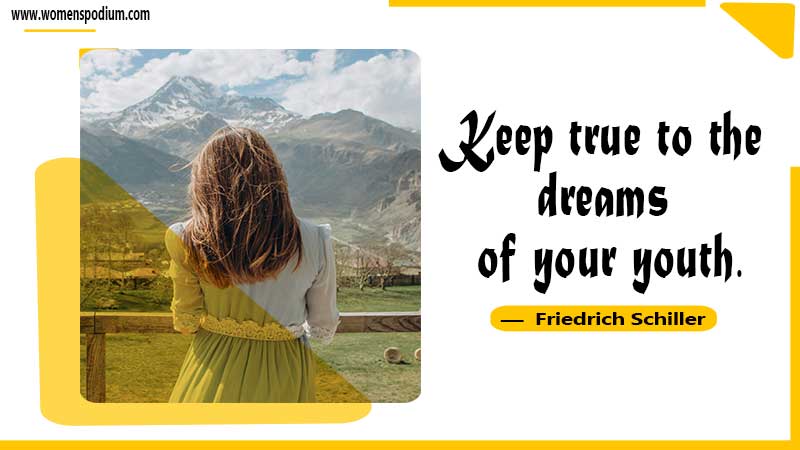 Always be a first-rate version of yourself and not a second rate version of someone else.
— Judy Garland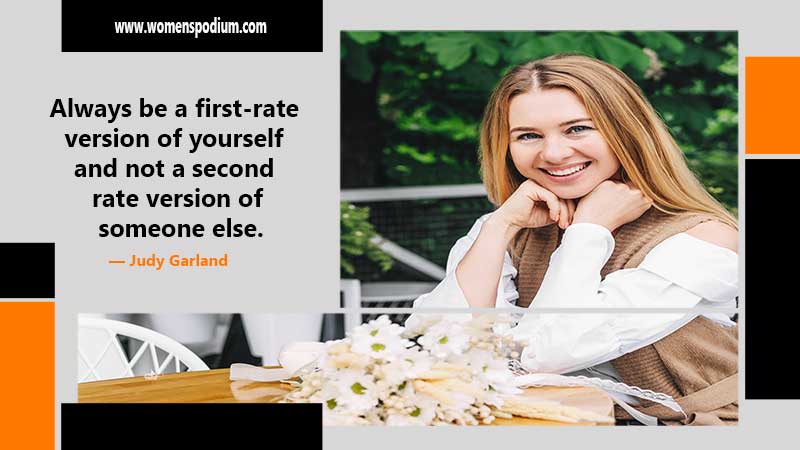 Youth comes but once in a lifetime.
— Henry Wadsworth Longfellow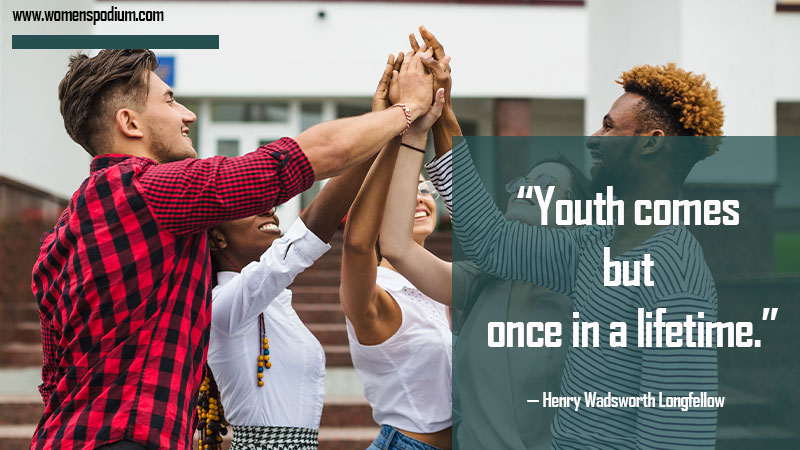 Teens think listening to music helps them concentrate. It doesn't. It relieves them of the boredom that concentration on homework induces.
— Marilyn vos Savant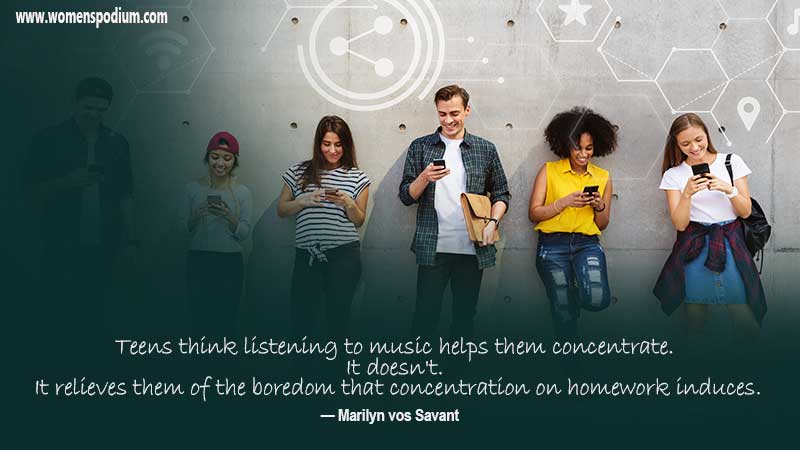 So many people try to grow up too fast, and it's not fun! You should stay a kid as long as possible!
— Vanessa Hudgens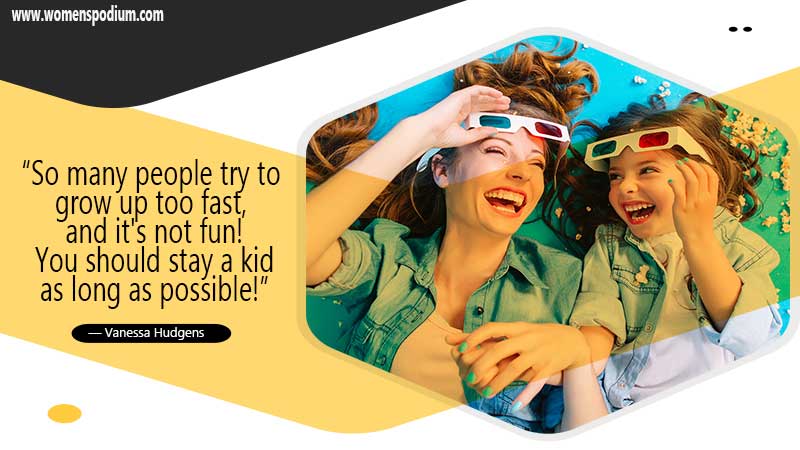 Teenagers today are more free to be themselves and to accept themselves.
— John Knowles
Adolescence is the conjugator of childhood and adulthood.
— Louise J. Kaplan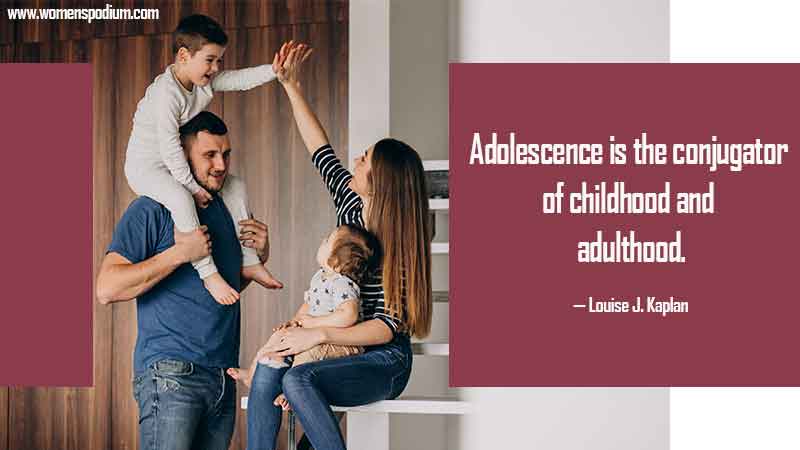 The youth need to be enabled to become job generators from job seekers.
— A. P. J. Abdul Kalam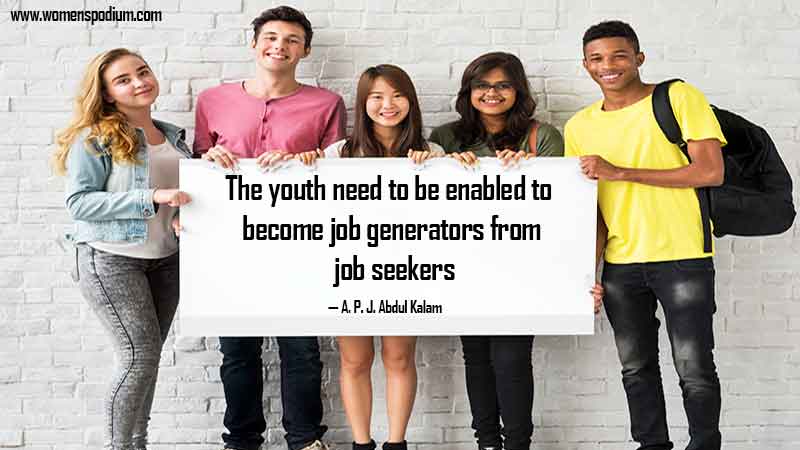 You've got to grow up sometime.
— Winona Ryder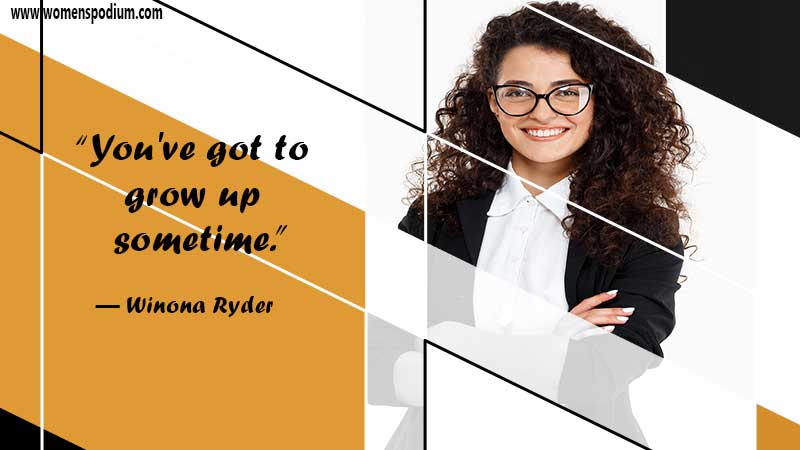 Children, even infants, are capable of sympathy. But only after adolescence are we capable of compassion.
— Louise J. Kaplan
It takes courage to grow up and become who you really are.
— E.E Cummings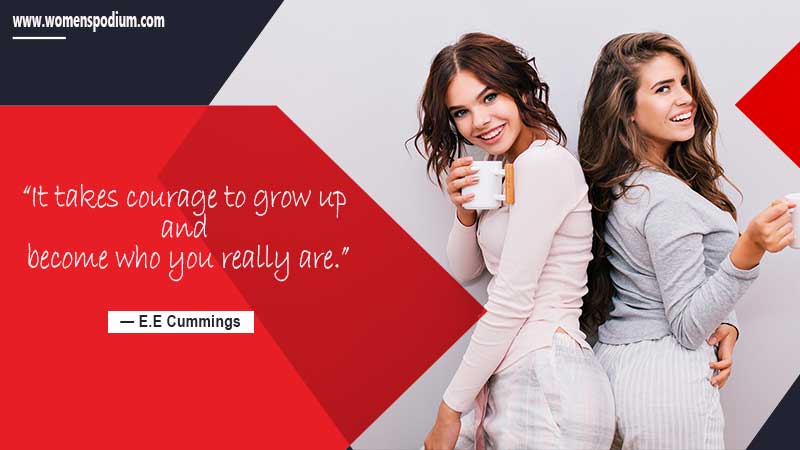 When you become a teenager, you step onto a bridge. You may already be on it. The opposite shore is adulthood. Childhood lies behind. The bridge is made of wood. As you cross, it burns behind you.
— Gail Carson Levine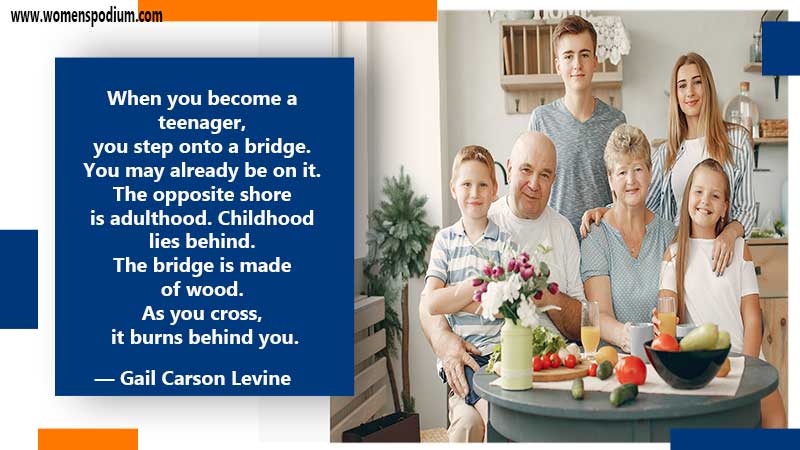 The future belongs to those who believe in the beauty of their dreams.
— Eleanor Roosevelt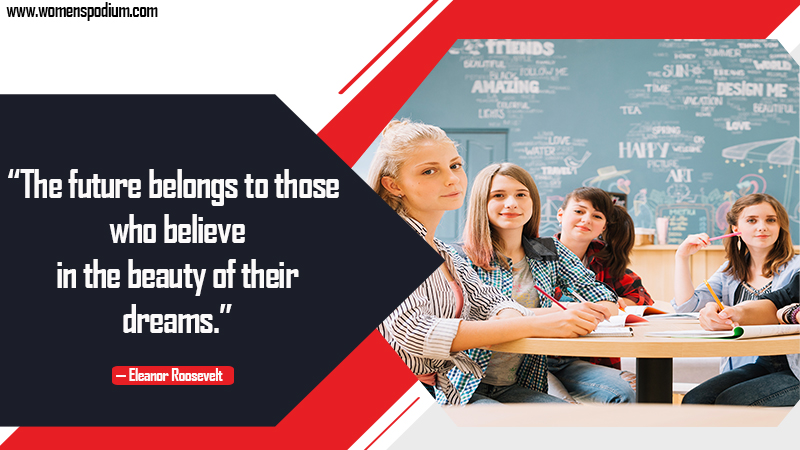 Teenagers complain there's nothing to do, then stay out all night doing it.
— Bob Philips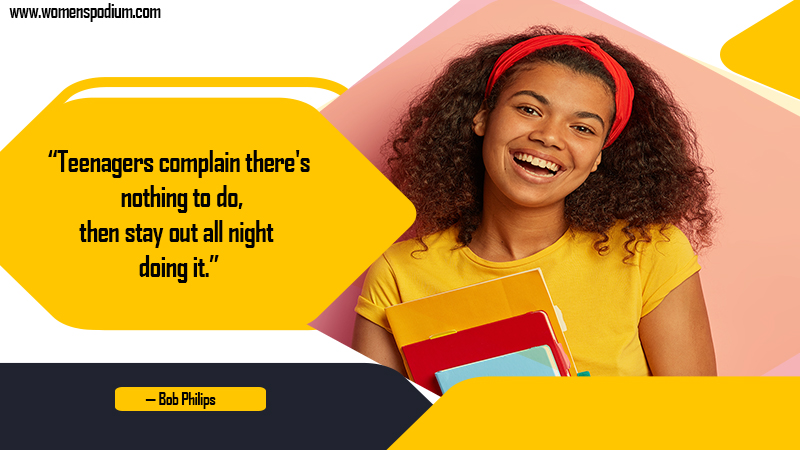 Quotes about Teenagers
As of reading these above teenager quotes, we know how teens feel and what their perspective of life is. As a grown-up, we all have our issues too, and some of us get so stuck in our lives' problems that we forget that we have our own family and our children who need our time. Teens have endless queries, and as a parent, if we don't correctly answer them and at the right time, we may fail them and us as well. Let's read the remaining teen quotes to relate with them.
Time misspent in youth is sometimes all the freedom one ever has.

— Anita Brookner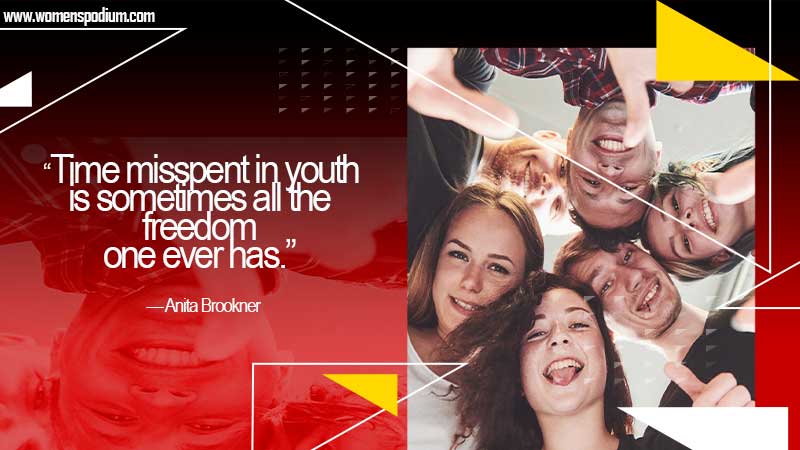 For the youth, the indignation of most things will just surge as each birthday passes.
— Chris Evans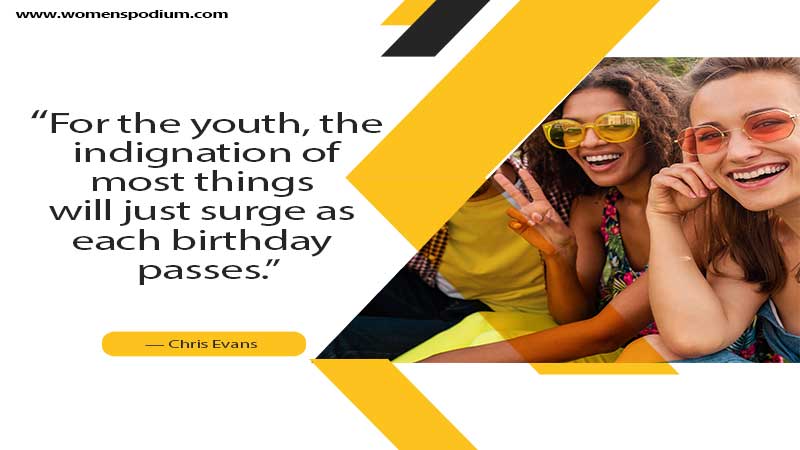 There's a freshness to the approach of teen chefs. They're lighthearted, and they're not afraid to take risks.
— Alex Guarnaschelli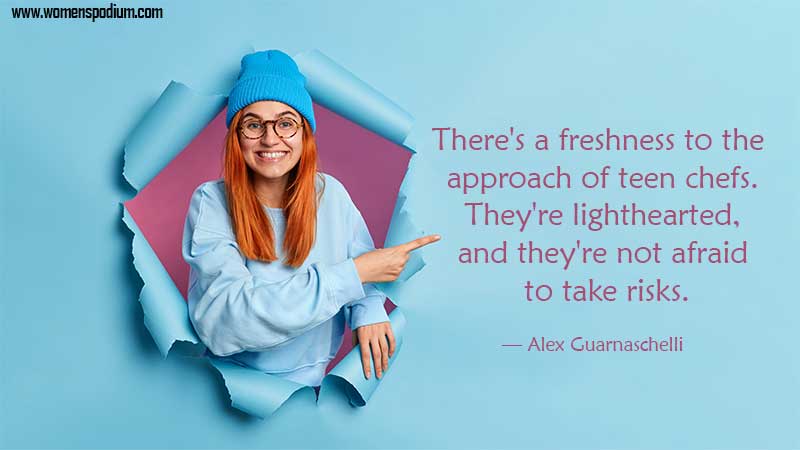 People love teen movies because everyone can relate.
— Zoe Kravitz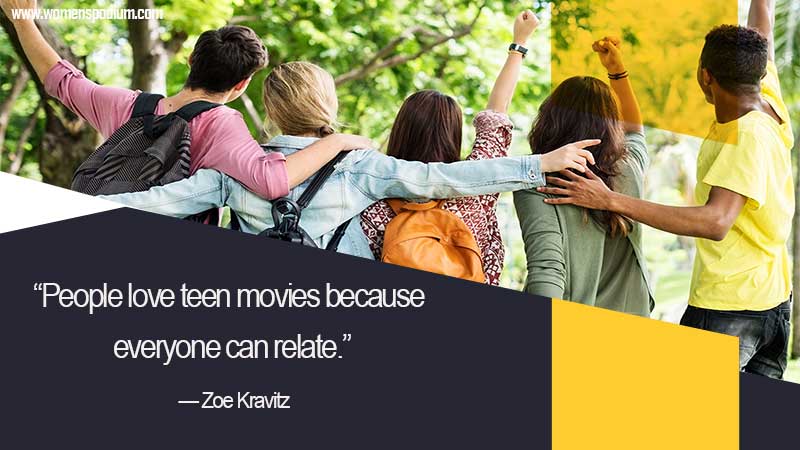 It never hurts to tell your teen they matter more than their looks.
— Rachel Simmons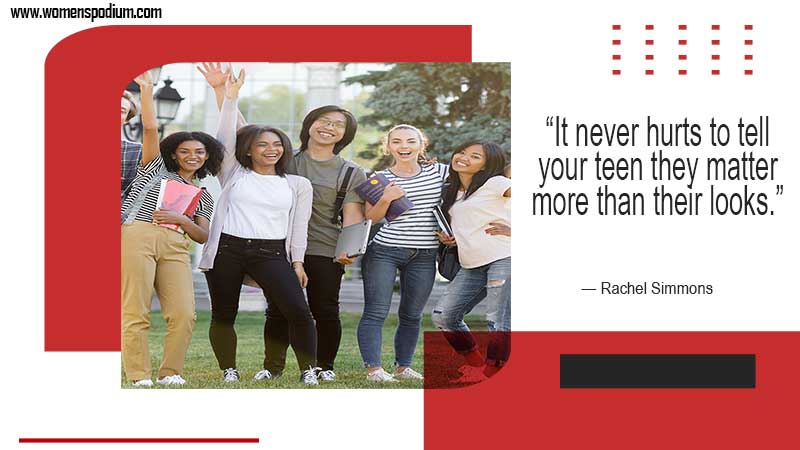 It's so easy as a teen to feel like everybody is having this normal experience – except you. You're on the outside.
— Becky Albertalli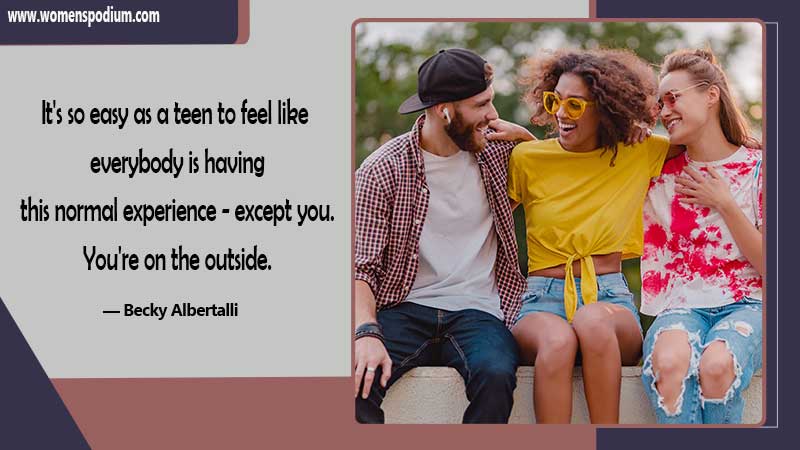 Nobody understands anyone 18, including those who are 18.
— Jim Bishop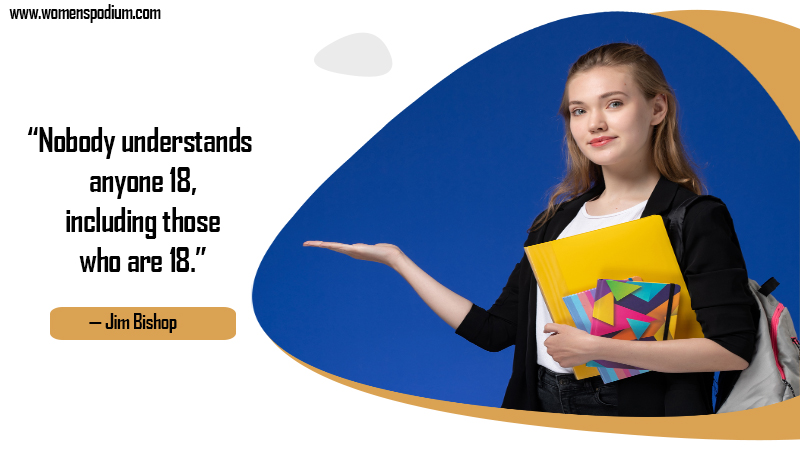 Keep true to the dreams of your youth.
— Friedrich Schiller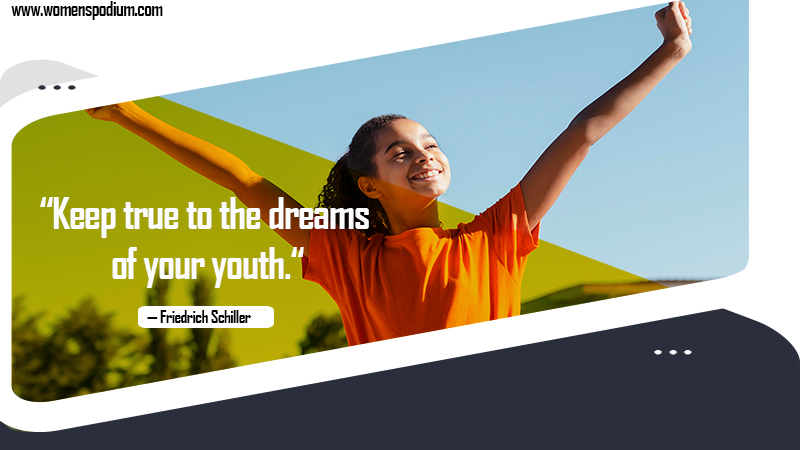 Like its politicians and its wars, society has the teenagers it deserves.
— J. B. Priestley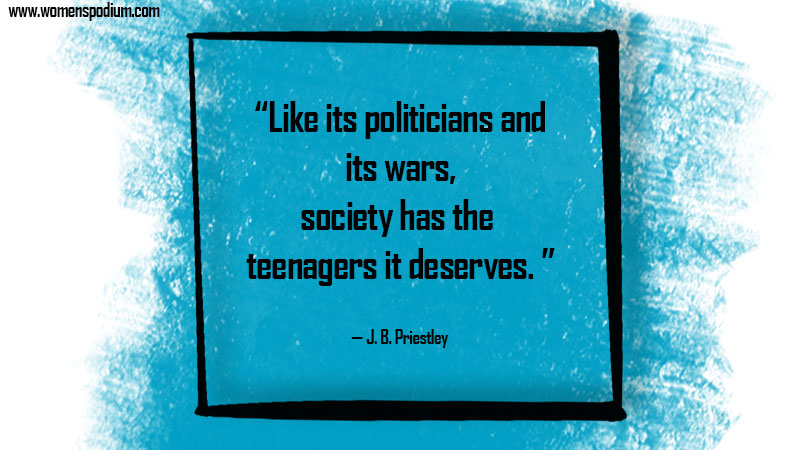 Like nearly everyone, teenagers behave as society expects them to behave.
— Stewart Ross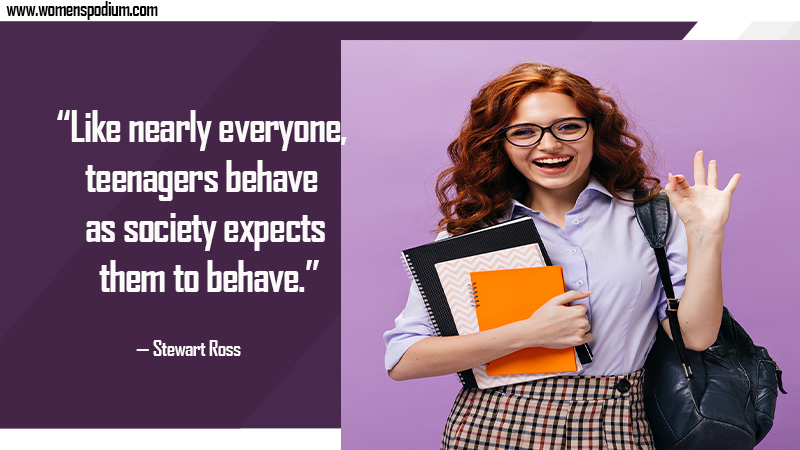 Conclusion
Whether you are a teenager yourself or you know someone who is a teenager, these teenager quotes can help you evaluate the value that this phase of life holds. After all, everyone is a teenager only once in their lives. And we better make sure that they live it to the fullest!
Also Read: As a parent, you must know the best ways to nurture empathy in teens to deal with rude teen behavior.