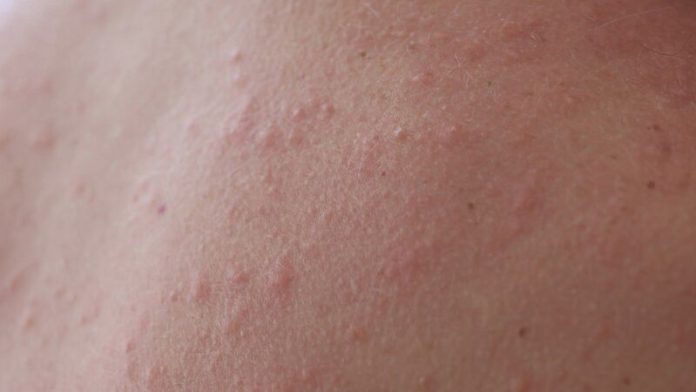 Sometimes, you see some imperfections pop out on your face out of nowhere! What should you do then? Milia is one such thing, and it is not some whitehead you can remove. They are small, pesky, little bumps that are unpoppable. You may feel less confident or are concerned about them and want to get rid of them. You might have encountered some natural remedies or chemical treatments in your search. As far as when it comes to me, retinoid cream for Milia is the best of them all. It alone can help reduce milia around your eyes. Still, before any treatment, it is best to consult your dermatologist for the proper guidance, so do make a quick visit to your doctor.
How Good Is Retinoid Cream For Milia?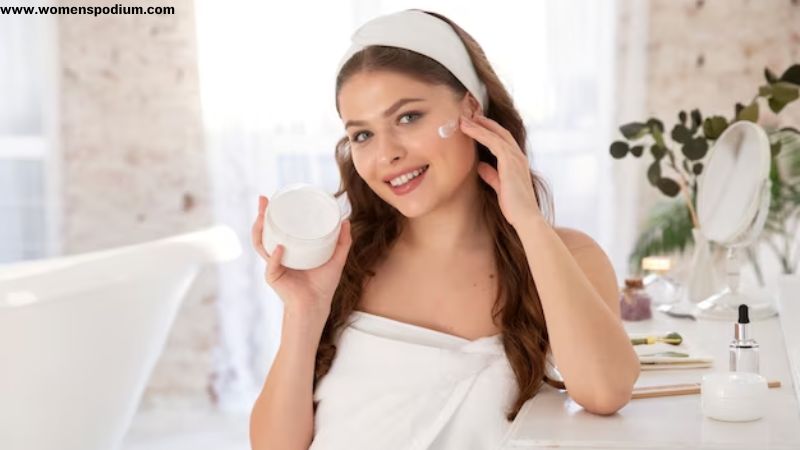 Retinoid cream is a type of medication with a derivative form of vitamin A. It is commonly used to treat various skin conditions, such as acne, fine lines, and wrinkles. Retinoid cream can be used to treat milia, the small white bumps that form on the skin. This cream increases cell turnover, helps unclog the pores and improves skin texture by exfoliating dead and dry skin. Retinoid cream may take some time to work. It is available both over the shelf and as a prescription. It treats milia and removes those bumps, but you have to take into account your skin condition and medication.
Milia vs Whitehead – What's The Difference?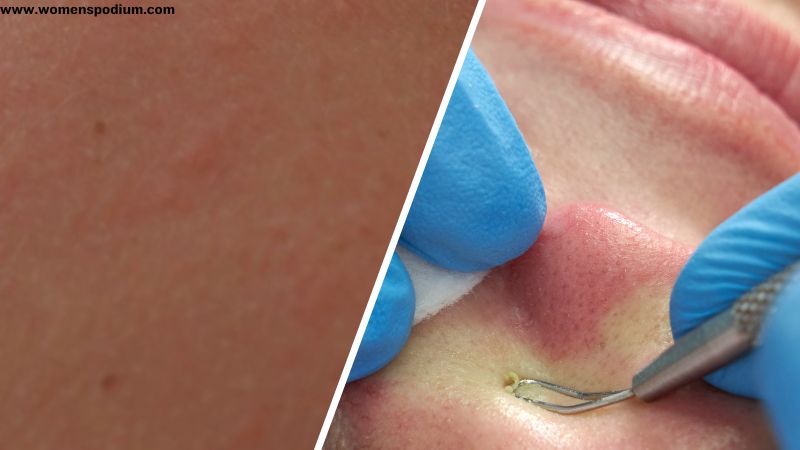 Some people may consider milia the same as whiteheads. Whiteheads are built-up dirt and sebum in your skin pores. You can remove these white heads. In comparison, milia are small, white, unpoppable bumps that appear on your skin. The leading cause of milia is dead skin and the cells being trapped in small pockets on the skin's surface. You can often see milia around the eyes, cheeks, and forehead. If you are concerned about them, you can start treating them topically using retinoid creams.
How To Treat Milia?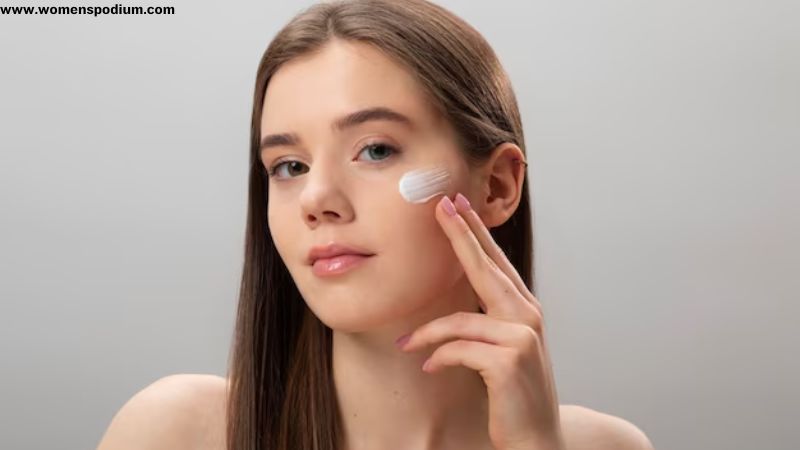 Milia usually goes away on their own without any treatment. However, if they are causing you discomfort or affecting your self-confidence, you can do something about it. There are a few treatment options available. One of them is to get them professionally removed by a dermatologist or esthetician. One should never attempt to remove them by themselves. Otherwise, it can lead to scarring or infection. Another option is to use topical retinoid cream or chemical peel. These topical treatments help to reduce milia over time. Chemical peels are harsh on some skin types, so retinoid cream for milia treatment is good for you.
8 Best Retinoid Creams for Milia Treatment
Several retinoid creams available, both over-the-counter and by prescription, can be effective in treating milia. Here are 10 options that you may want to consider:
1. Pacifica Beauty, Overnight Retinoid Cream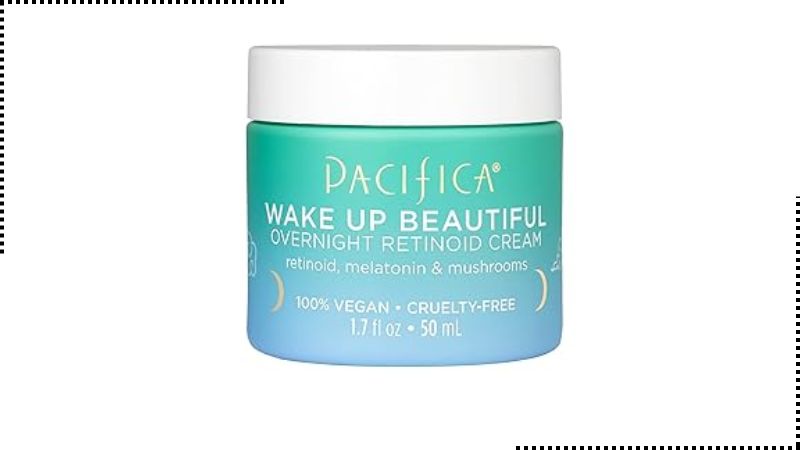 The overnight retinoid cream for Milia is best for people who are too busy to take care of their skin. You can put on this cream and sleep well, ensuring that the product is working in the meantime. The cream works on your skin by hydrating and repairing it, thus also helping to remove signs of ageing.
2. Olay Regenerist Retinol Moisturizer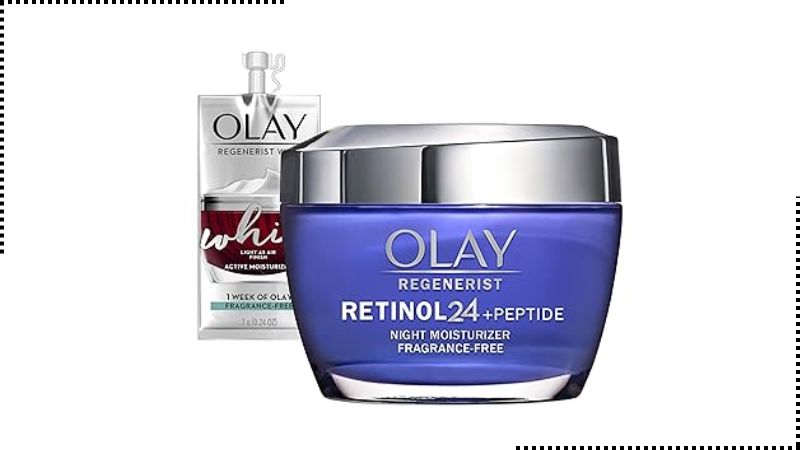 Your skin needs hydration overnight to become smooth and young-looking over time. This retinoid cream does that for you. You can get a lighter skin tone if you use it regularly. Your face milia will be treated in 2 weeks as it focuses on the regeneration of your skin. This milia removal cream also reduces wrinkles and contains mineral oil and phthalates, making it suitable for the skin.
3. Retinol Plus – Retinol Cream For Face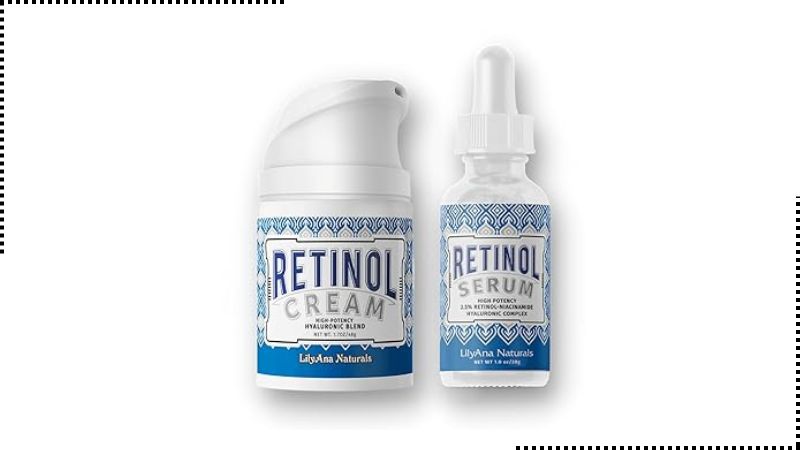 Advanced anti-ageing retinoid cream for milia delivers a brightening, lifting, and rejuvenating effect on your skin. Using this cream will not cause dryness on your skin because it contains vitamin A and vitamin D for skin and moisturizing Aloe formula. It tackles the deposits on sensitive skin as well. You can carefully apply it around the eyes and leave it overnight to wake up refreshed. Some weeks later, you can see the milia getting treated.
4. RoC Retinol Correxion Deep Wrinkle Night Cream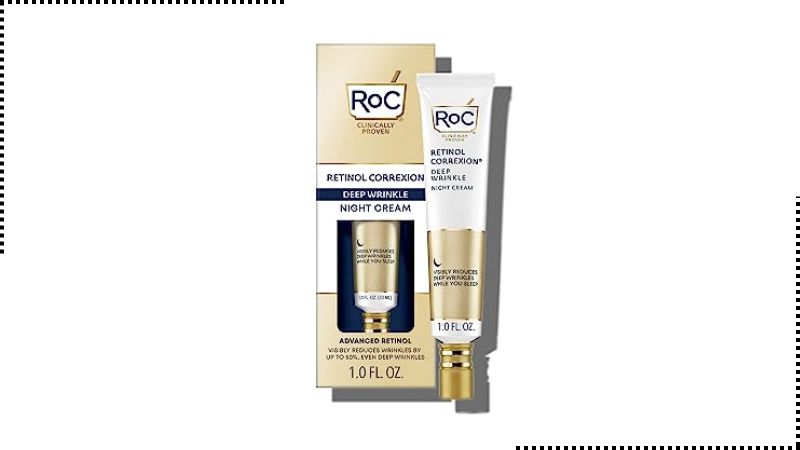 The deep wrinkle night cream contains glycerin along with retinoid that helps revitalize your skin. Your skin becomes radiant over a few days. This non-comedogenic formula reduces deep wrinkles and gets rid of milia under your eyes and on the face. Seruma and night cream should be a must part of your skincare regime in your 40s.
5. StriVectin Advanced Retinol Serums And Moisturizer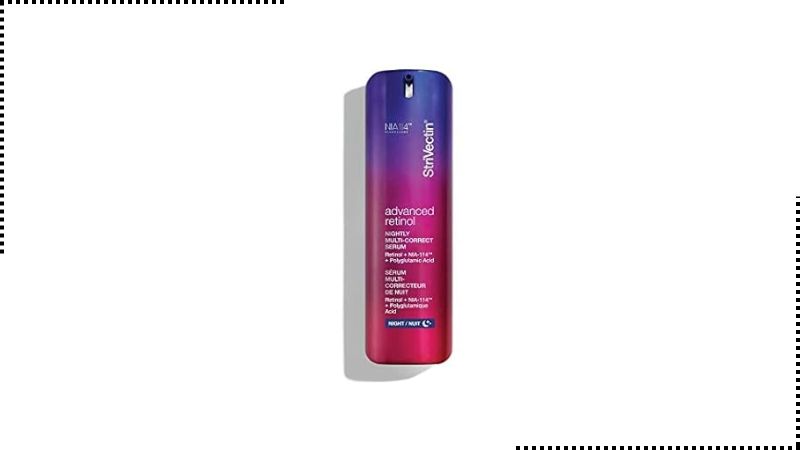 A regular retinoid cream helps you eliminate milia in a month or so. But the advanced formula helps improve your skin and acts as the best retinoid cream for milia removal like no other cream. You can trust the formula for your skin type. It restores the natural young skin and keeps it hydrated. For best results, you can apply to clean your face before applying moisturizer.
6. Cetaphil Deep Hydration Refreshing Eye Serum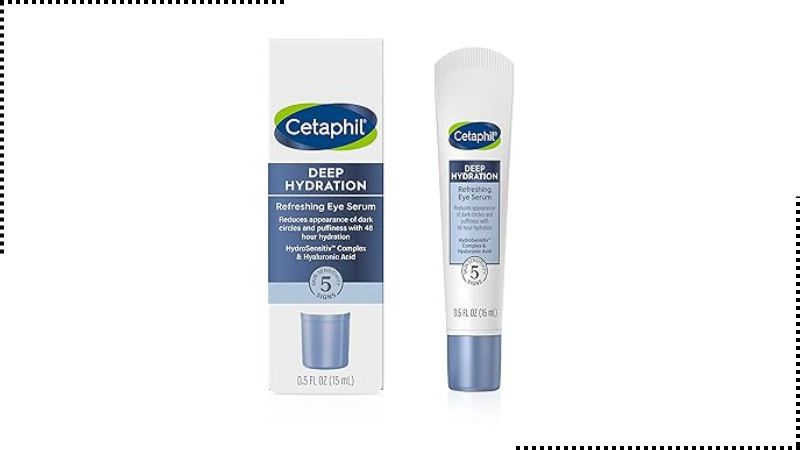 Some retinoid creams don't suit all skin types. So, people can use targeted eye serum to treat milia under the eyes. The look of fine lines and wrinkles vanishes in no time. You can see visible results for the areas you apply the serum in a few days. Hyaluronic acid, peptides, and antioxidants treat your skin in the best way.
7. Derma-E Ultra Hydrating Overnight Facial Cream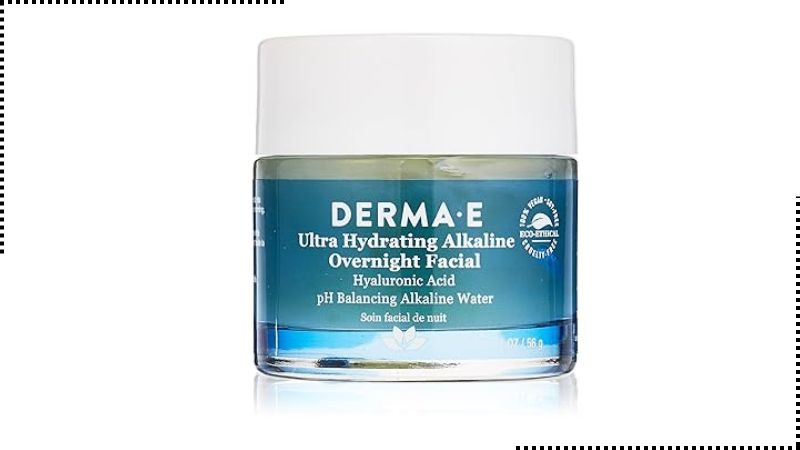 This retinoid cream for milia supports the natural pH balance of your skin, moisturizes it, and hydrates it well. This cream acts as an overnight facial mask that you can apply every night. Treat yourself the way you deserve. The moisture infuses into your skin and treats dry skin problems. The dead skin doesn't get trapped and treats the existing issue.
8. Nature Well Clinical Retinol Advanced Moisture Cream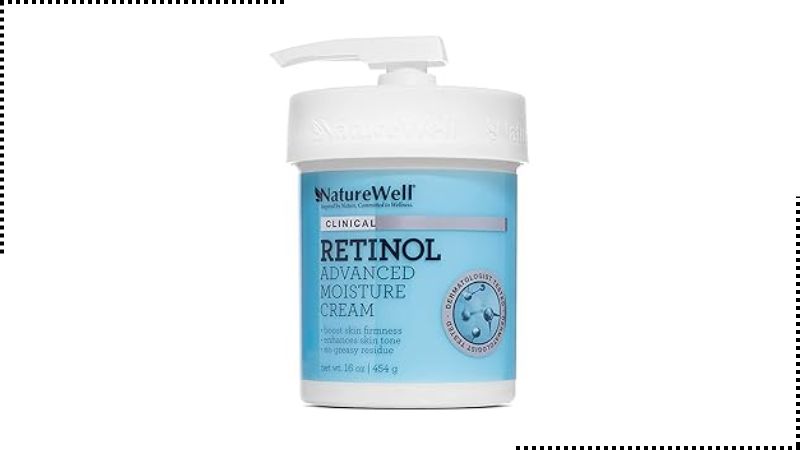 Every dermatologist recommends retinoid-containing cream and serum as your first choice to treat milia. You should consider the ingredients of your skincare product. This clinically proven formula firms your skin and gives you a fuller and younger look. The small white bumps disappear after a few applications and become even less if you continue applying.
How To Prevent Milia?
There are several natural ways to treat milia formed due to dead skin cells becoming trapped in pores. Here are some tips:
1. Exfoliate Regularly: Use a gentle exfoliating scrub or acid-based toner to help remove dead skin cells and prevent them from becoming trapped in your pores.
2. Use Non-Comedogenic Products: Look for skincare hacks and makeup products that are labelled "non-comedogenic," which means they won't clog your pores.
3. Keep Your Skin Clean: Use a gentle cleanser to wash your face twice a day, and avoid touching your face with dirty hands.
4. Use A Retinoid Cream: As mentioned earlier, retinoid cream can be effective in treating milia by increasing cell turnover and promoting the shedding of dead skin cells.
5. Avoid Sun Exposure: Protect your skin from the sun's harmful rays by wearing broad-spectrum sunscreen and a hat when you are outside.
Final Advice
To prevent milia from forming in the first place, you can avoid using oily or heavy products on your face regularly. Also, you should avoid using skincare or makeup products that contain heavy emollients or occlusives, such as petroleum jelly or lanolin. Remember that the best retinoid cream for Milia may vary depending on your skin type and the severity of your condition. It is always a good idea to consult a dermatologist to determine your best option.
Also Read: One must care for their skin as it can lead to massive whiteheads and acne problems. To avoid them, treat your skin gently.