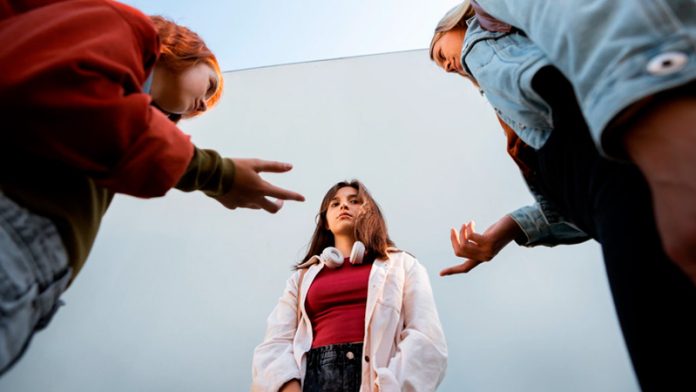 Responding to criticism with dignity is an important life skill. Nobody likes criticism, especially when it is negative, and unfortunately, without a positive approach, you will never find any change or improvement. Accepting criticism is harsh, but before anything, knowing whether the criticism is positive or negative matters the most. However, if you are willing to listen, you can learn from it. Here are some interesting and inspiring quotes on criticism that will help you deal with any type of positive or negative criticism with a positive attitude.
What Can I Learn From Criticism?
The most basic human nature is we only like to listen to praise. Constructive criticism and being open to suggestion helps in growing and improving. However, phony praise and sugar-coated talks can easily deceive and mislead us, and we lose the opportunity to learn and improve ourselves. If you suspect someone is criticizing you because they are jealous of you and their judgment of you is feeble and illogical, just ignore them, and ensure you don't let anyone shake your confidence. Always handle criticism politely and gracefully.
Be it positive or negative, always take criticism as a mode to improve yourself. Sometimes the tone of a critic leaves us feeling insulted and miserable. However, if we separate tone from criticism, we will be able to see wisdom underneath. Here are some amazing criticism quotes that will help you effectively deal with the criticism.
The strength of criticism lies in the weakness of the thing criticized.

— Henry Wadsworth Longfellow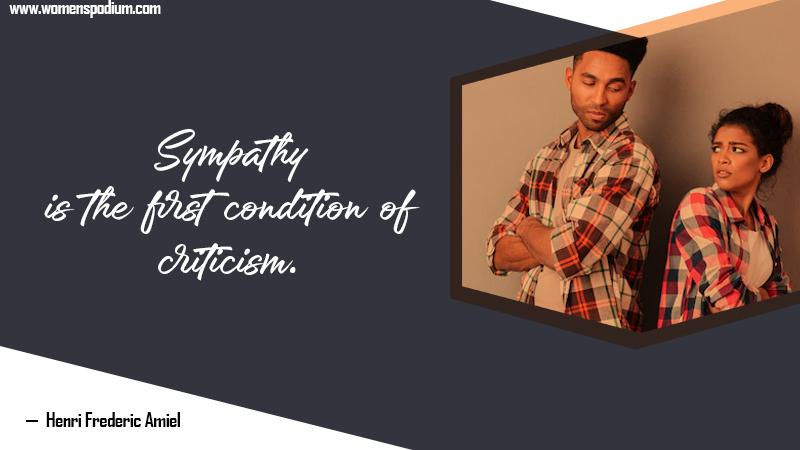 He has a right to criticize who has a heart to help.

— Abraham Lincoln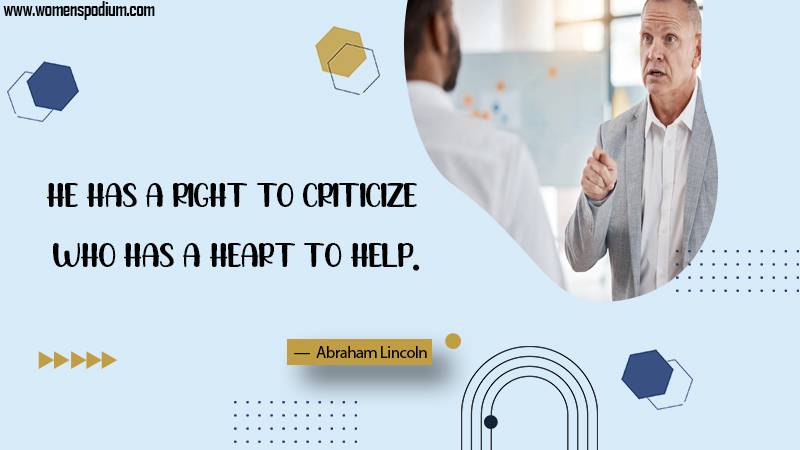 I like criticism. It makes you strong.

— LeBron James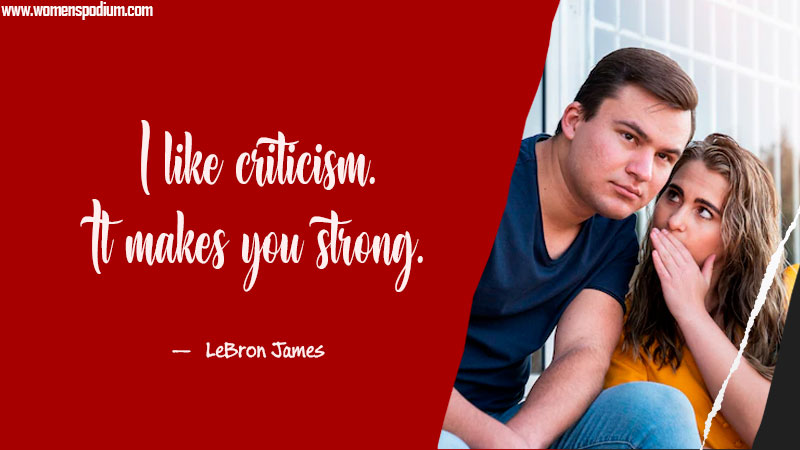 Criticism is something we can avoid easily by saying nothing, doing nothing, and being nothing.

— Aristotle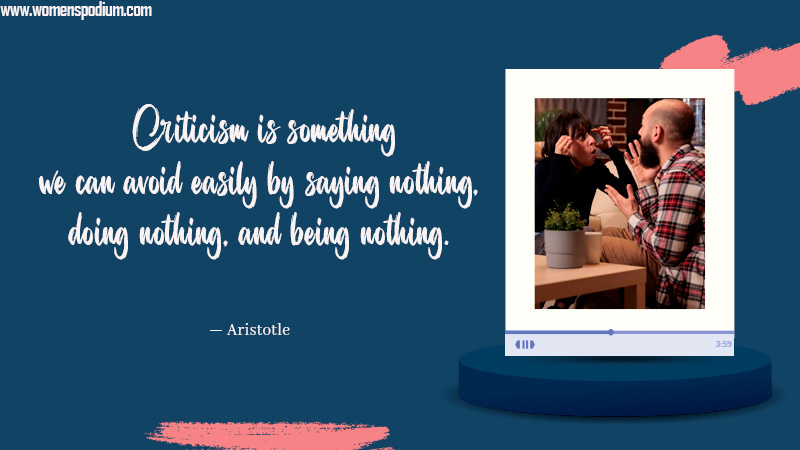 It is much more valuable to look for the strength in others. You can gain nothing by criticizing their imperfections.

— Daisaku Ikeda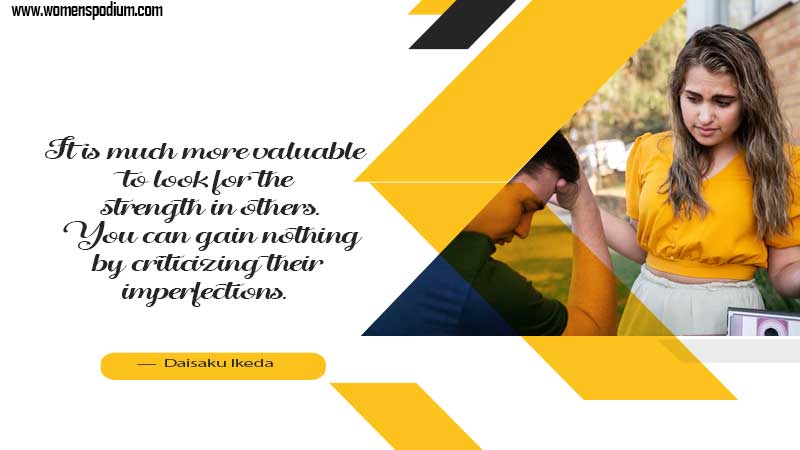 The trouble with most of us is that we would rather be ruined by praise than saved by criticism.

— Norman Vincent Peale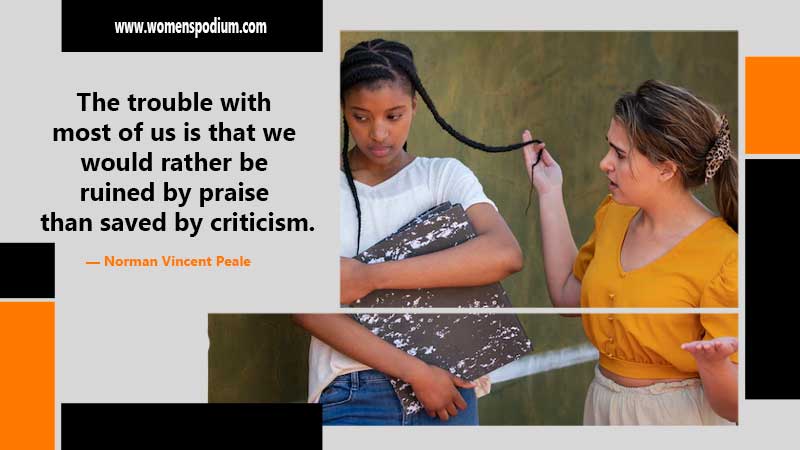 The greatest threat to freedom is the absence of criticism.

— Wole Soyinka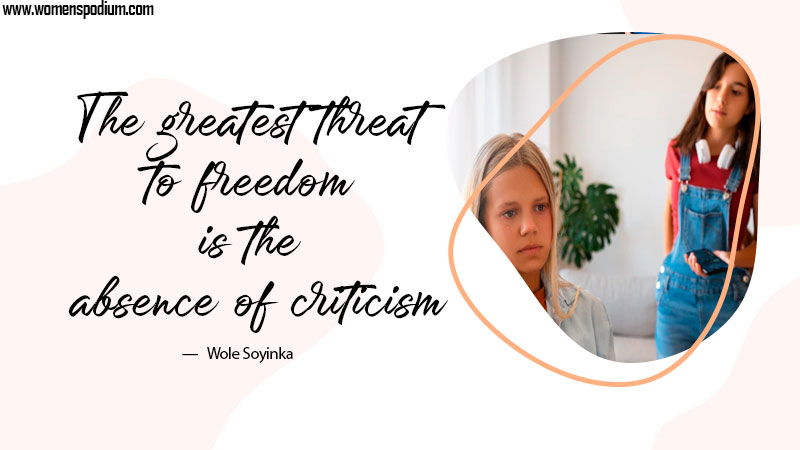 When virtues are pointed out first, flaws seem less insurmountable.

— Judith Martin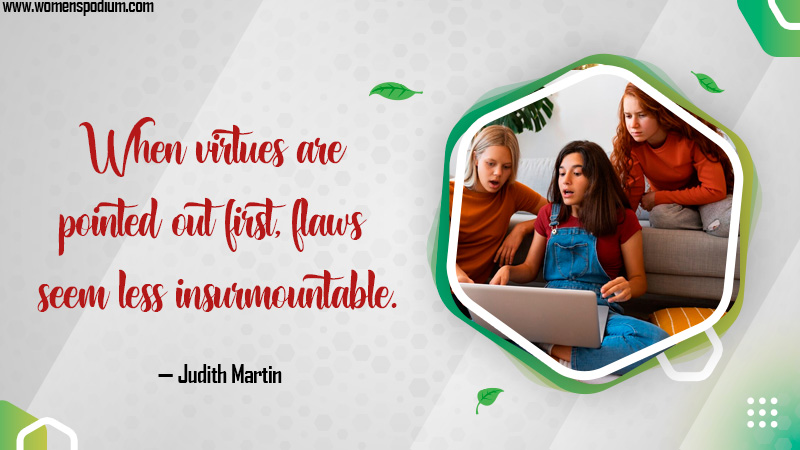 You can't let praise or criticism get to you. It's a weakness to get caught up in either one.

— John Wooden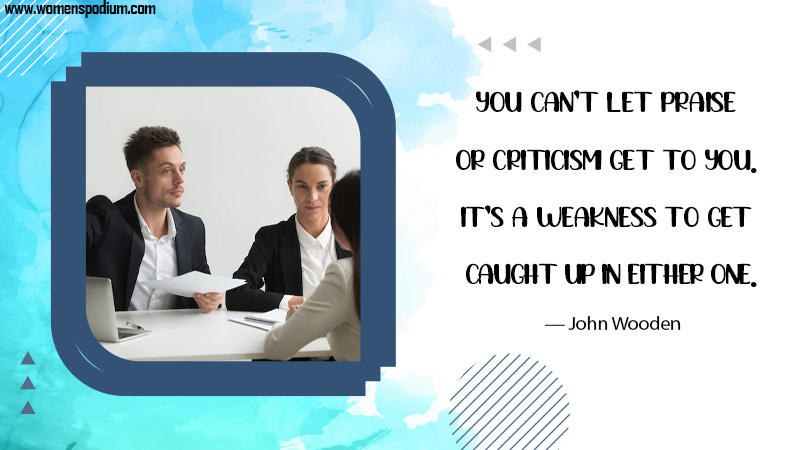 People ask for criticism, but they only want praise.

— W. Somerset Maugham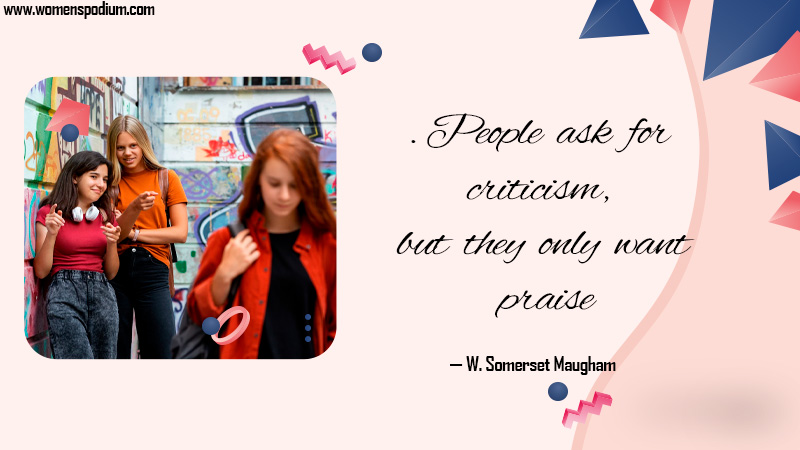 No one is perfect, and criticism is always welcome and expected.

— Amitabh Bachchan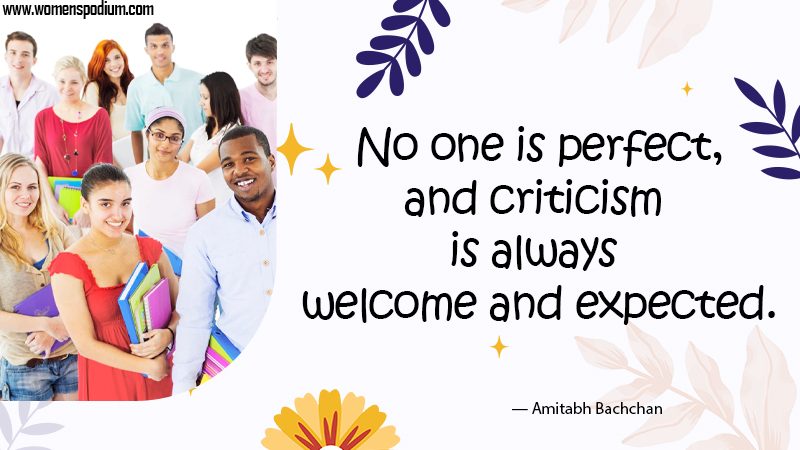 If you live for the compliments, you'll die by the criticism.

— Charlamagne tha God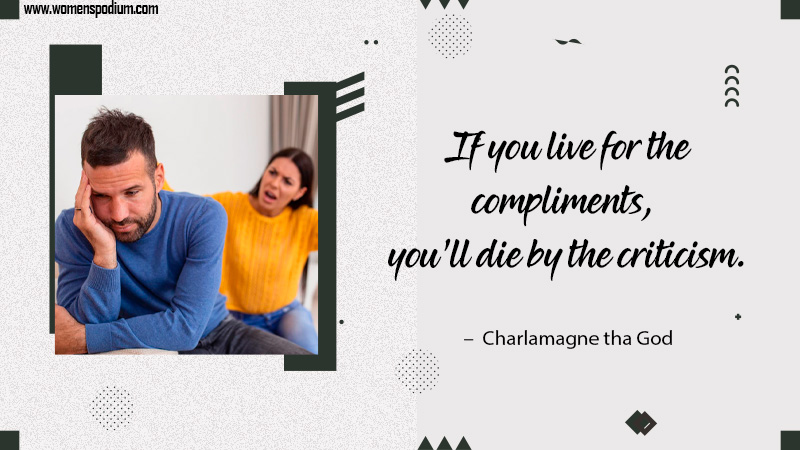 Few people have the wisdom to prefer the criticism that would do them good, to the praise that deceives them.

— Francois de La Rochefoucauld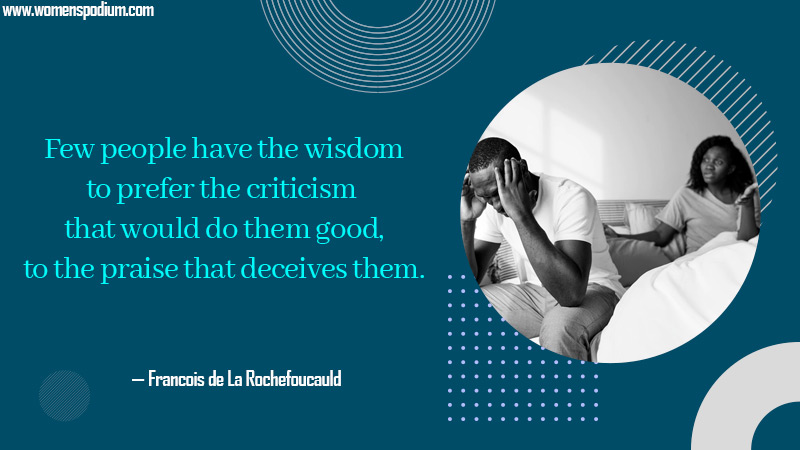 Quotes On Criticism
Everyone faces criticism at every step of their lives. Sometimes you face criticism from people you love and close to you. Regardless of the source, criticism is not always meant to hurt you; sometimes, it's for your own betterment, as when it is done with good intentions, it assists you in thriving. Mostly, we take criticism in a negative sense, but here we are wrong. Accept criticism as a gift, no matter whether it is positive or negative.
Criticism is always easier than constructive solutions.

— Jaron Lanier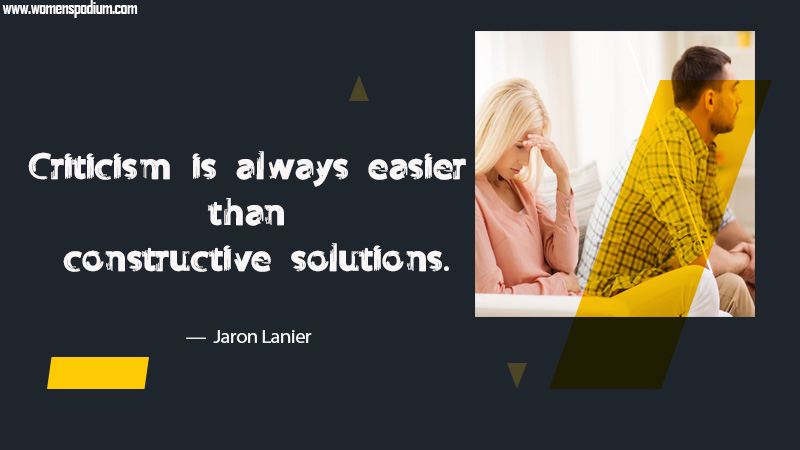 Honest criticism is hard to take, particularly from a relative, a friend, an acquaintance or a stranger.

— Franklin P. Jones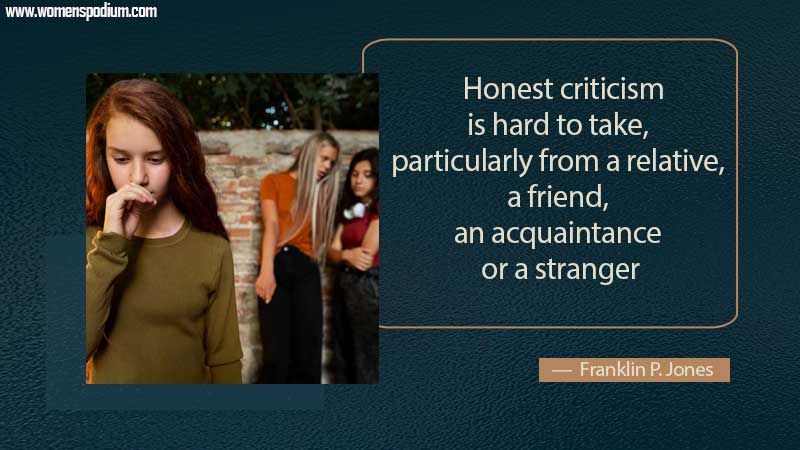 Sometimes, you can learn more from criticism than you can from flattery.

— Doug McMillon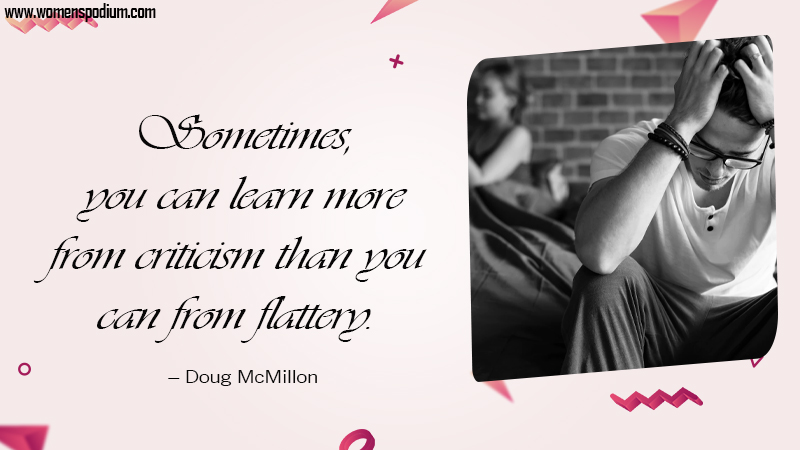 Criticism is a misconception: we must read not to understand others but to understand ourselves.

— Emil Cioran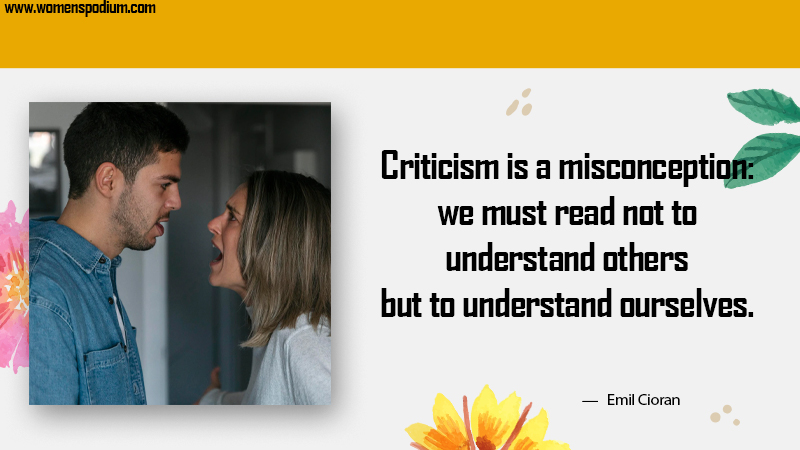 If we judge ourselves only by our aspirations and everyone else only their conduct we shall soon reach a very false conclusion.

— Calvin Coolidge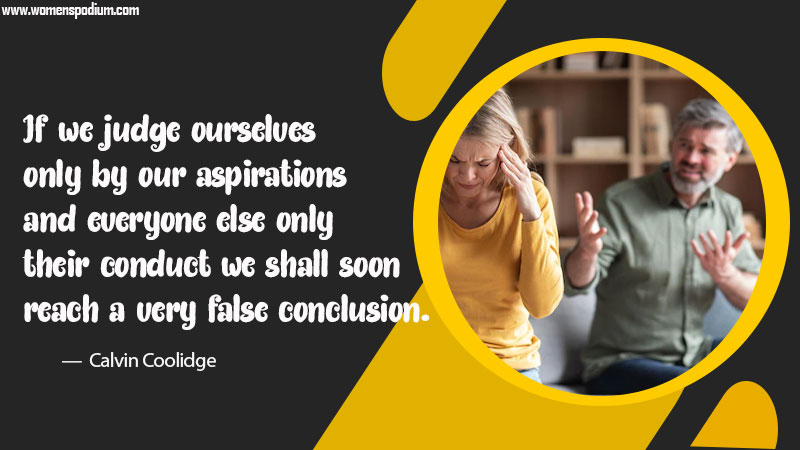 Criticism, like rain, should be gentle enough to nourish a man's growth without destroying his roots.

— Frank A. Clark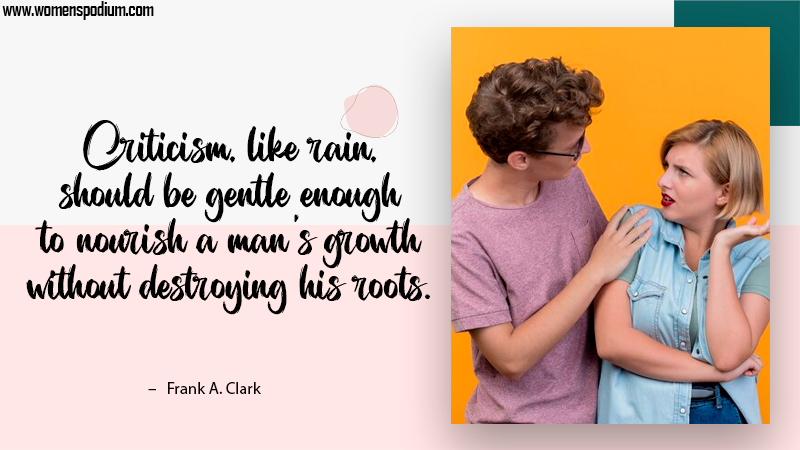 You have to take criticism with a grain of salt because you're never going to please everybody.

— Yolanda Adams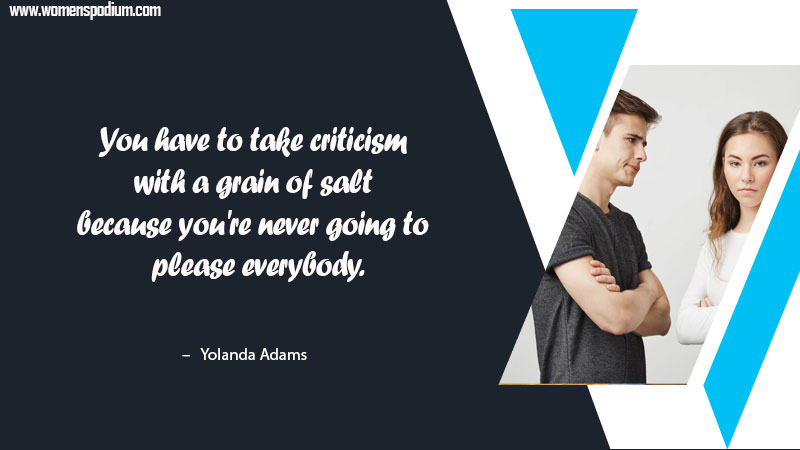 Sympathy is the first condition of criticism. — Henri Frederic Amiel

— Henri Frederic Amiel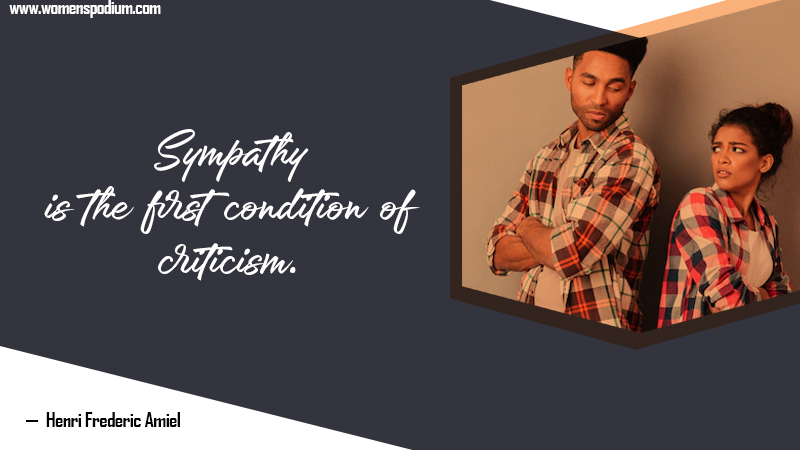 If you want to be honest with yourself, you have to take criticism, even if you attract adverse comments from others.

— Mahathir Mohamad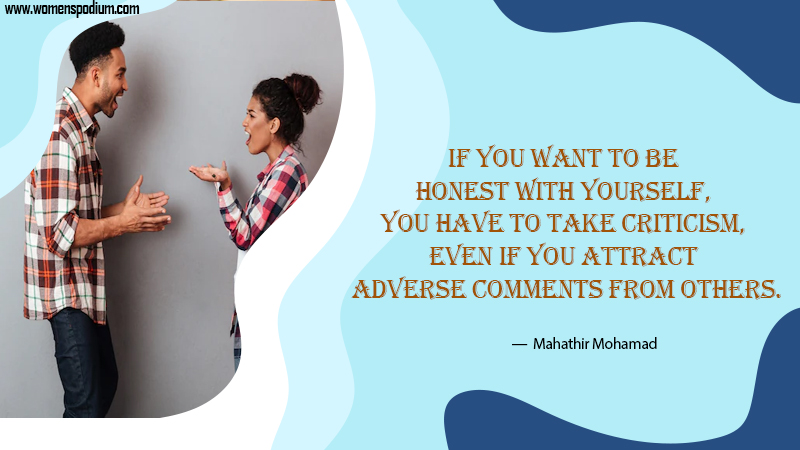 If you take everything personally and to heart, it will tear you apart. Take criticism, learn, adjust, and move on.

— Johnny Iuzzini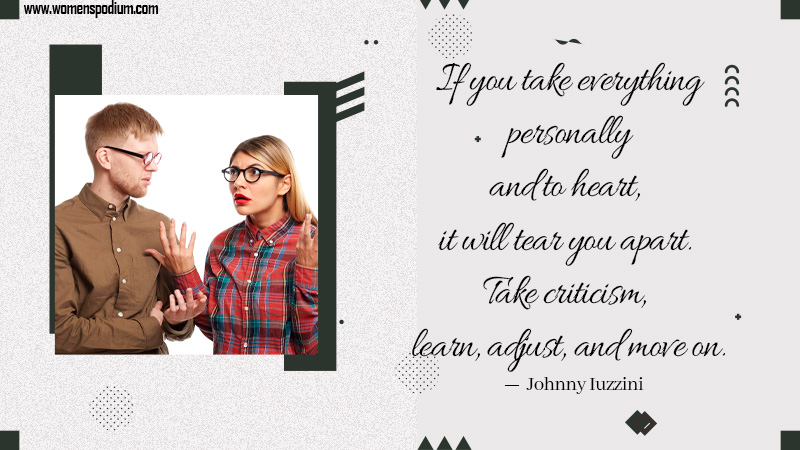 The final proof of greatness lies in being able to endure criticism without resentment.

— Elbert Hubbard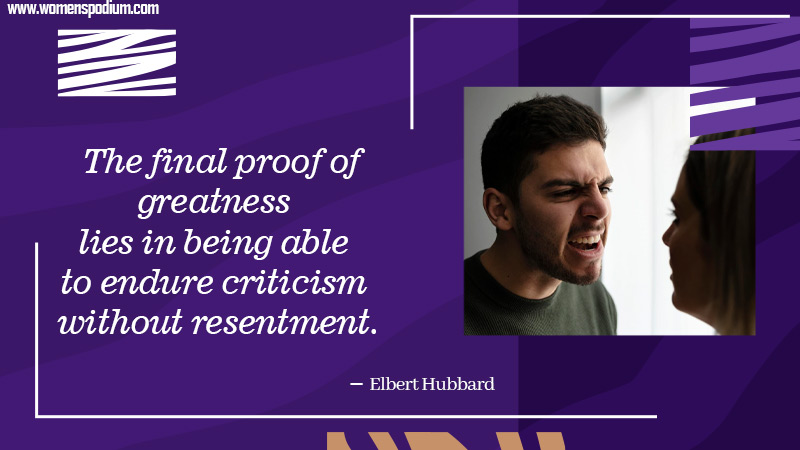 Criticism is the art of appraising others at one's own value.

— George Jean Nathan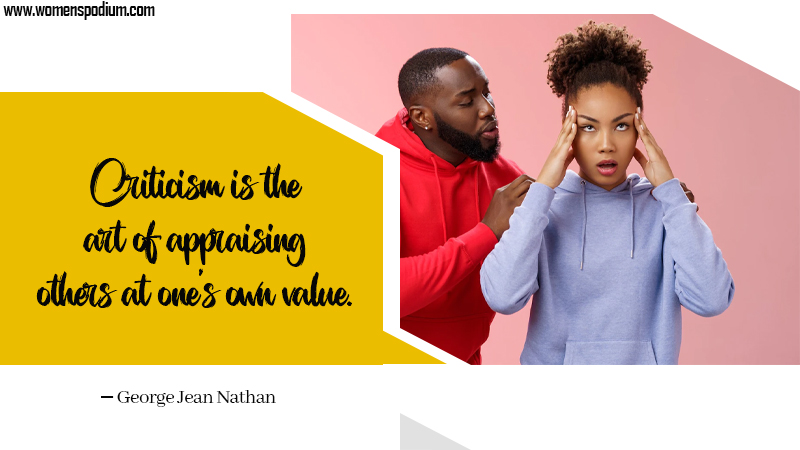 Conclusion
Generally, criticism consists of some truth. It may appear negative most of the time, but it's a golden opportunity to learn and grow. Moreover, the above shared positive and inspiring quotes on criticism will help you look at criticism in a new, positive way.
Also Read: Negative criticism can make you lose motivation for personal growth. There are many ways to improve your confidence and boost your self-esteem.