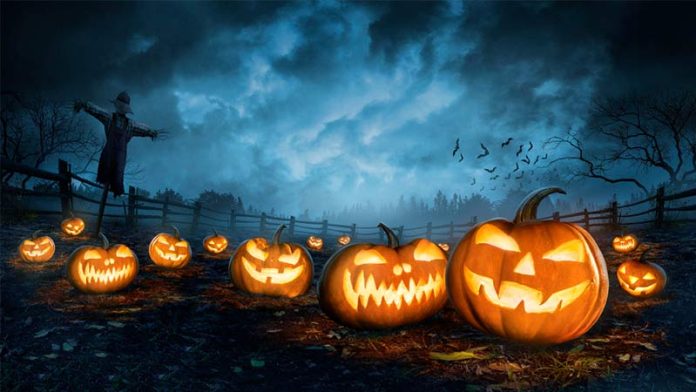 Halloween this year has been all tricks and no treats. The very idea of spending a holiday like Halloween indoors is disheartening. And let's be honest, online parties are more of a hassle than they're worth. Halloween or All Hallows Eve is celebrated on the 31st of October every year.
Historically, it was a day of spiritual importance to Celtic tribes as they celebrated the impending onset of winter. Through the years, Halloween has evolved into a more modern version, characterized by costume dress-ups, children going door to door collecting candy, and celebrating the spirit of the supernatural elements.
Due to the pandemic, however, Halloween parties have been suspended and children can not go trick or treat too. However, the spirit of Halloween still flourishes in the air, and most people resort to celebrating it indoors by decorating their houses in orange, black and white, dressing up as different characters with their families, watching horror movies online and binge eating candy and sweets.
You may have a few Halloween quotes or sayings memorized, but they're probably the same ones everyone else is using too. If you're looking for quotes that are unique and truly celebrate the spirit of Halloween, want an appropriate caption for that cute Halloween selfie, or just want to go that extra mile with your pumpkin carvings, we've got your back:
Famous Halloween Quotes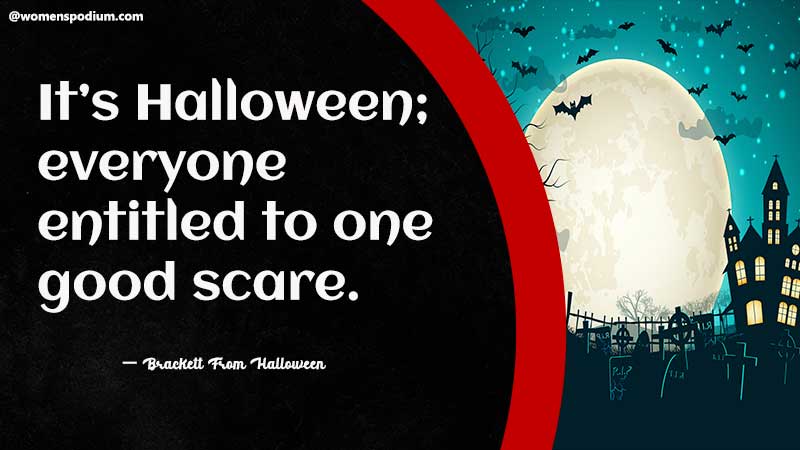 Brackett From Halloween
It's Halloween; everyone entitled to one good scare.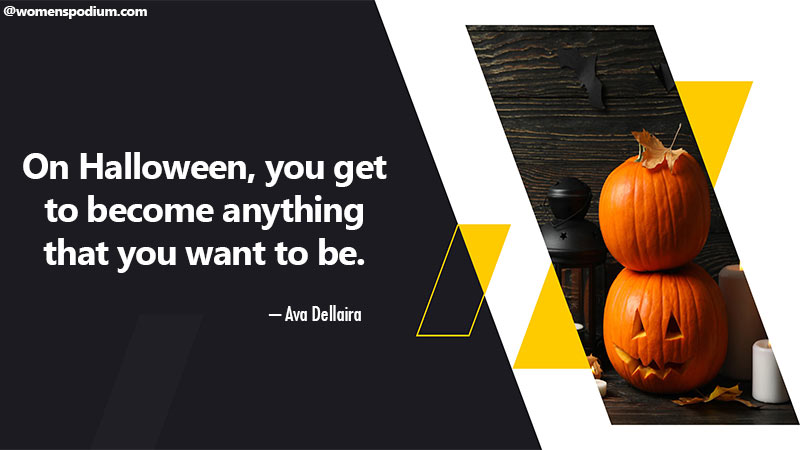 Ava Dellaira
On Halloween, you get to become anything that you want to be.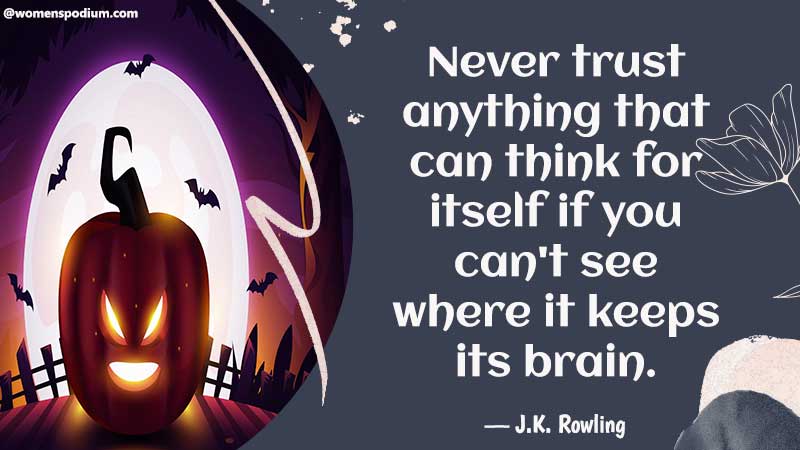 J.K. Rowling
Never trust anything that can think for itself if you can't see where it keeps its brain.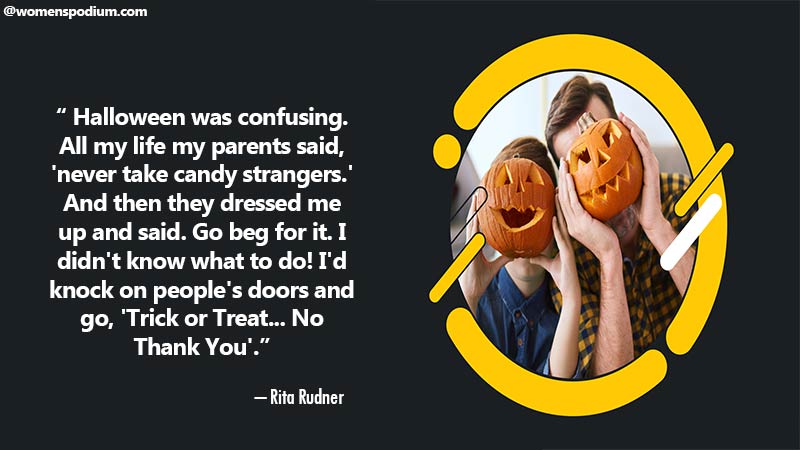 Rita Rudner
Halloween was confusing. All my life my parents said, 'never take candy strangers.' and then they dressed me up and said. Go beg for it. I didn't know what to do! I'd knock on people's doors and go, 'trick or treat… no thank you'.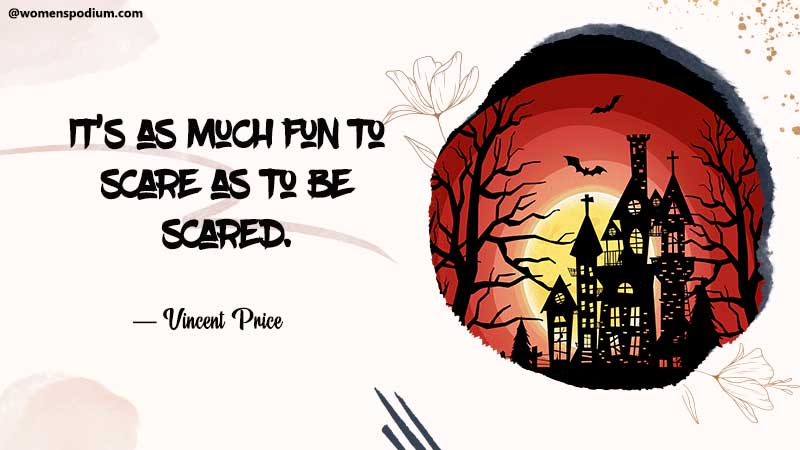 Vincent Price
It's as much fun to scare as to be scared.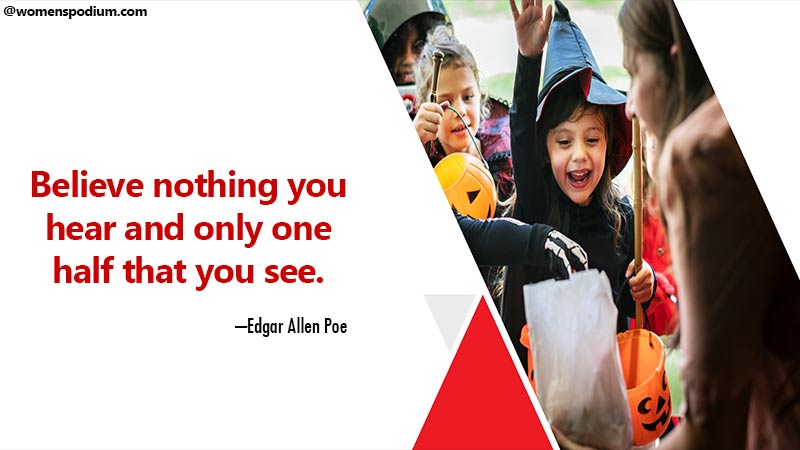 Edgar Allen Poe
Believe nothing you hear and only one half that you see.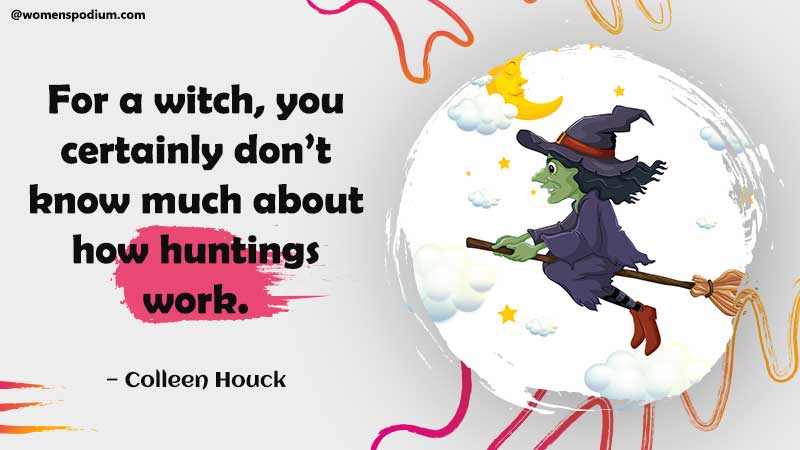 Colleen Houck
For a witch, you certainly don't know much about how huntings work.
Stephen King
We make up horrors to help us cope with the real ones.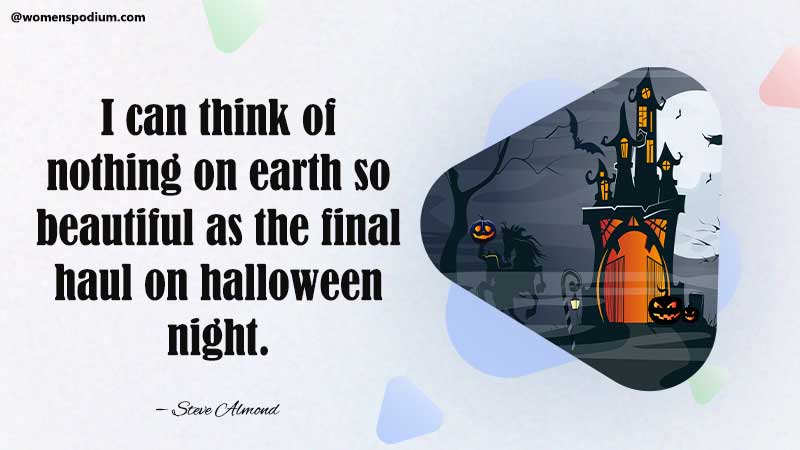 Steve Almond
I can think of nothing on earth so beautiful as the final haul on Halloween night.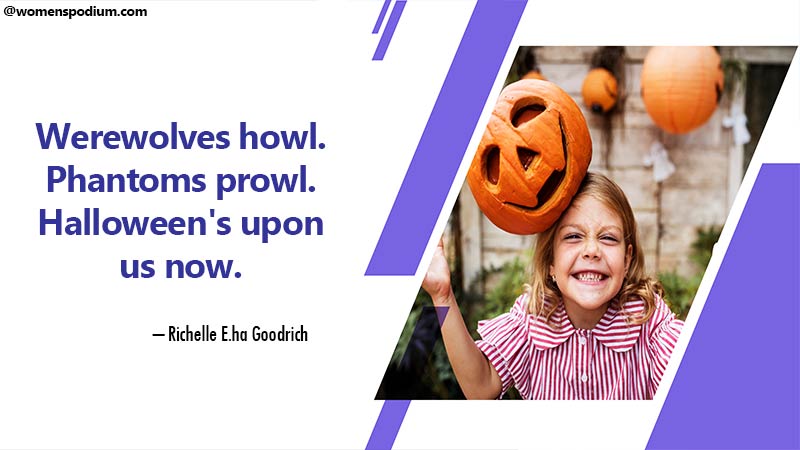 Richelle E.ha Goodrich
Werewolves howl. Phantoms prowl. Halloween's upon us now.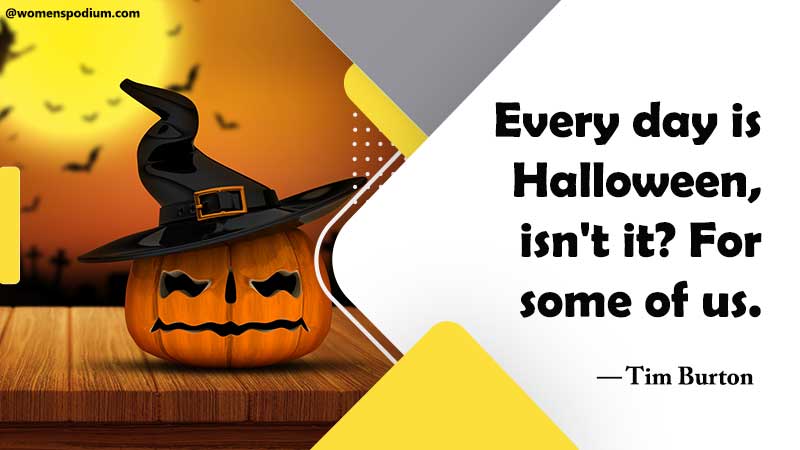 Tim Burton
Every day is Halloween, isn't it? For some of us.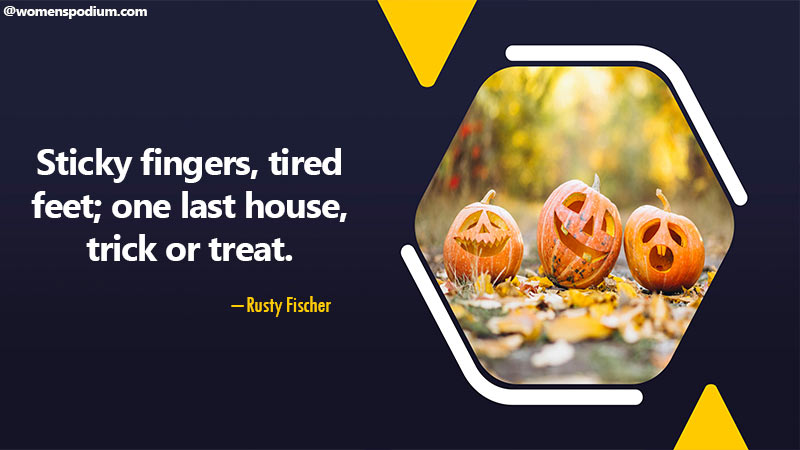 Rusty Fischer
Sticky fingers, tired feet; one last house, trick or treat.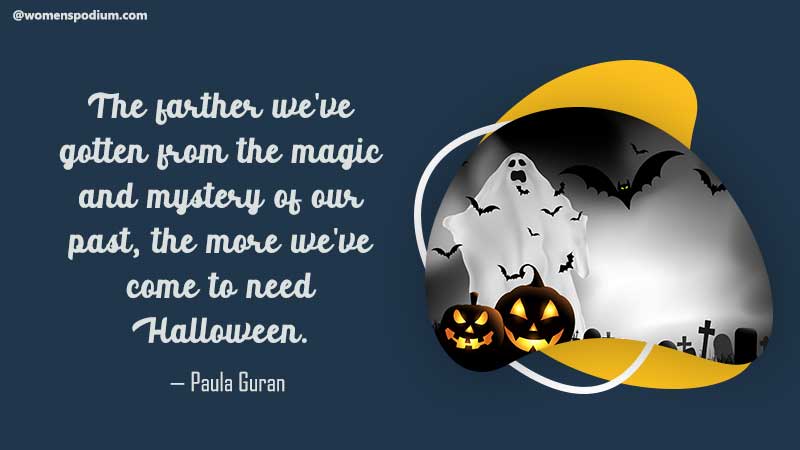 Paula Guran
The farther we've gotten from the magic and mystery of our past, the more we've come to need Halloween.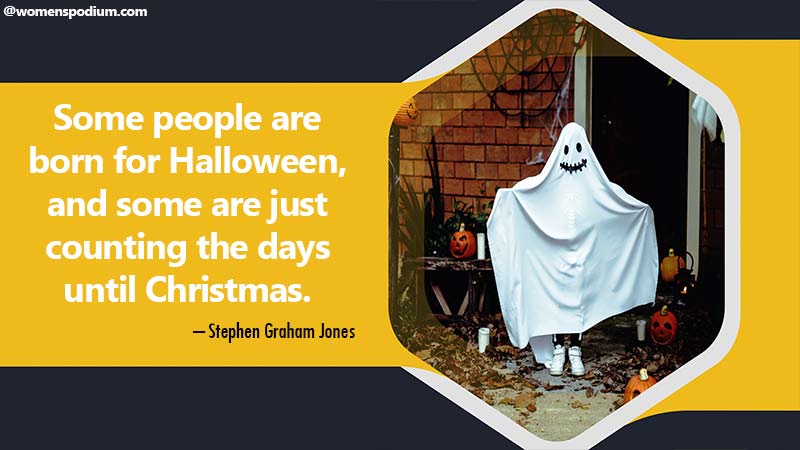 Stephen Graham Jones
Some people are born for Halloween, and some are just counting the days until Christmas.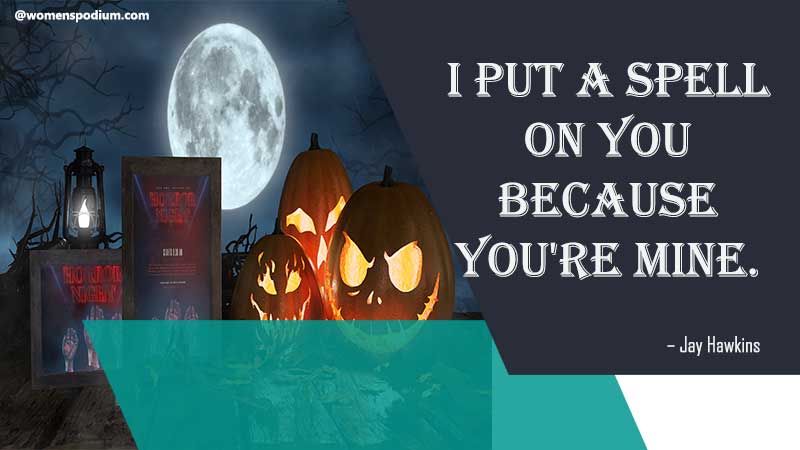 Jay Hawkins
I put a spell on you because you're mine.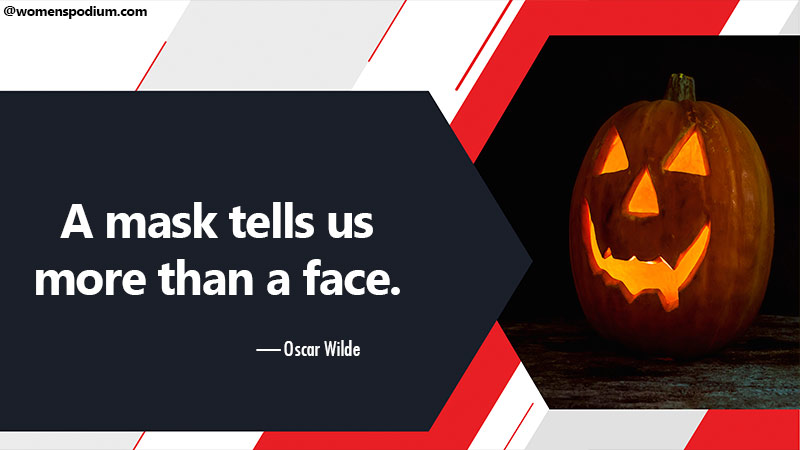 Oscar Wild
A mask tells us more than a face.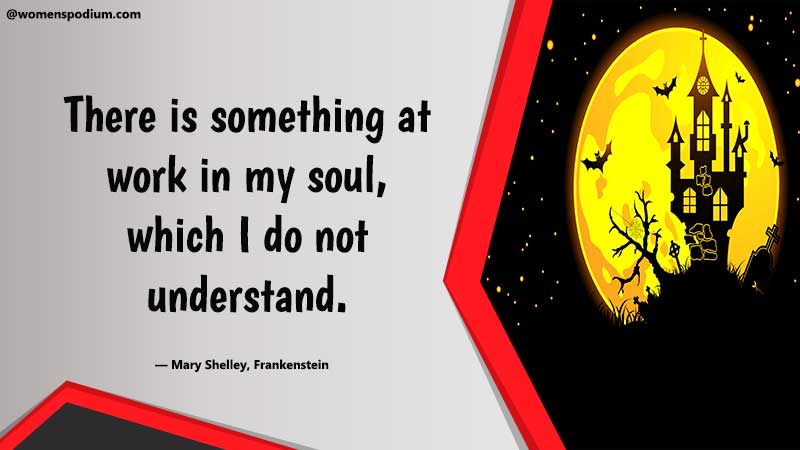 Mary Shelley, Frankenstein
There is something at work in my soul, which I do not understand.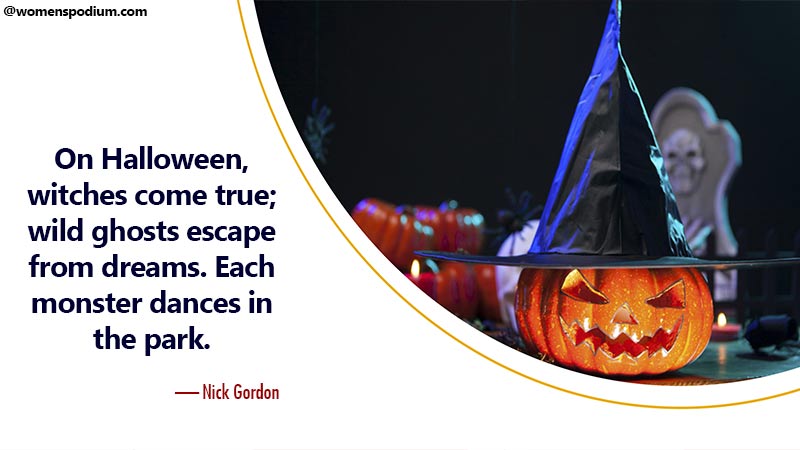 Nick Gordon
On Halloween, witches come true; wild ghosts escape from dreams. Each monster dances in the park.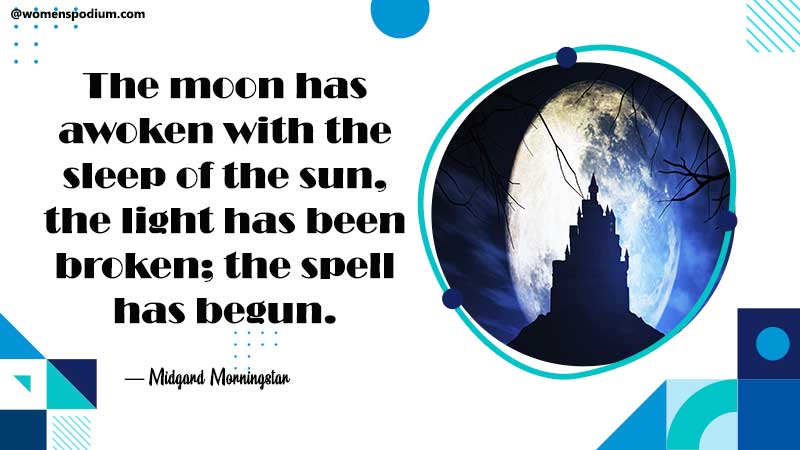 Midgard Morningstar
The moon has awoken with the sleep of the sun, the light has been broken; the spell has begun.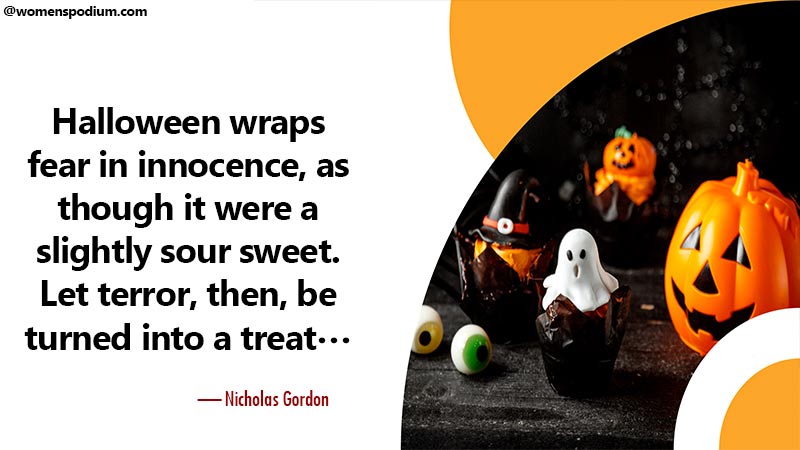 Nicholas Gordon
Halloween wraps fear in innocence, as though it were a slightly sour sweet. Let terror, then, be turned into a treat…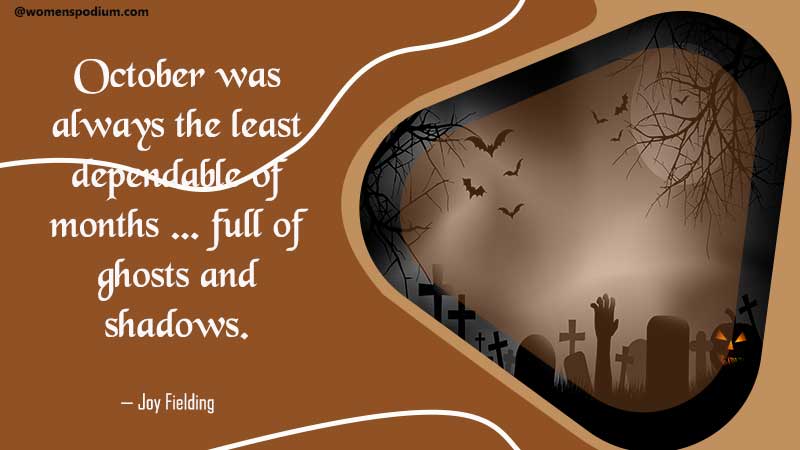 Joy Fielding
October was always the least dependable of months … full of ghosts and shadows.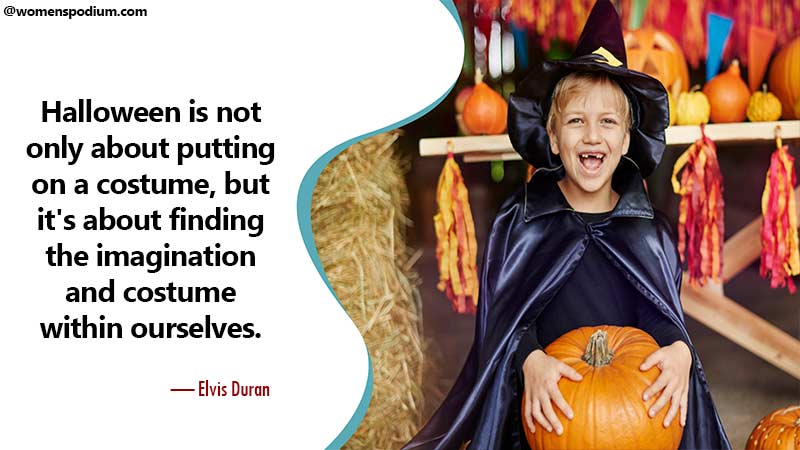 Elvis Duran
Halloween is not only about putting on a costume, but it's about finding the imagination and costume within ourselves.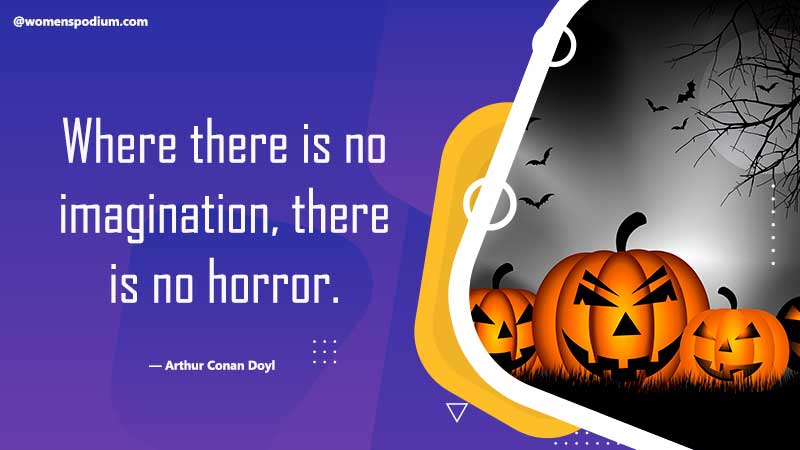 Arthur Conan Doyl
Where there is no imagination, there is no horror.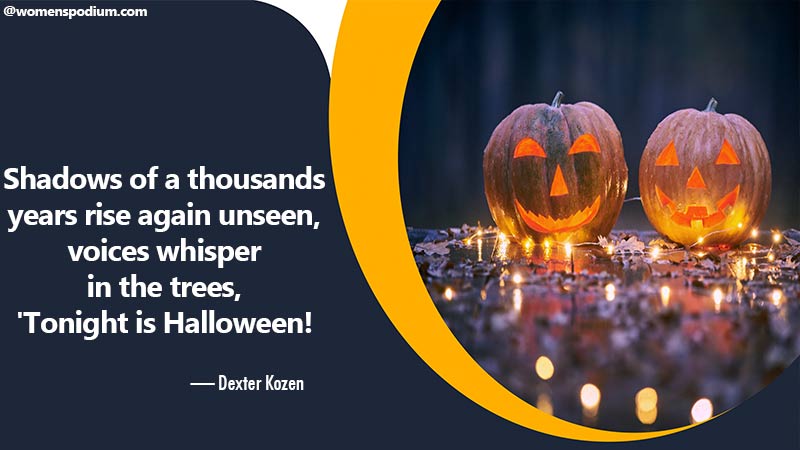 Dexter Kozen
Shadows of a thousands years rise again unseen, voices whisper in the trees, 'Tonight is Halloween!
Also Read: These quotes on festivals will feel most relatable and appreciable to people from different cultures, castes, and religions.