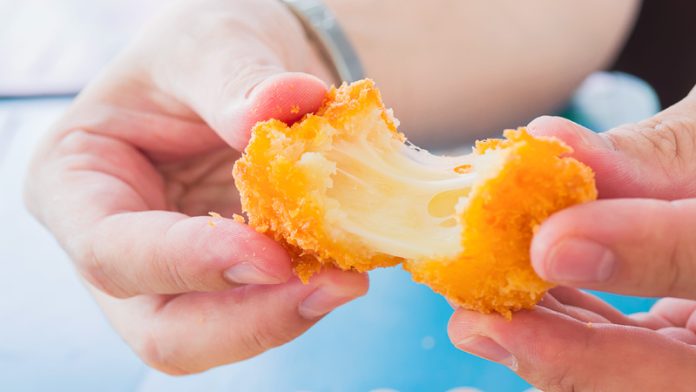 Irrespective of age, cheese stuffed potato balls are one of the favorite party snacks for kids and adults. When these golden brown yummy-looking stuffed balls get into your mouth and give you that cheesy heavenly flavor, there is nothing more you can expect more. This easy-to-make preparation looks and tastes good too. So if you are a cheese lover yourself or you have people at home who love cheese, then this dish will be an exciting spread to enjoy in the evening get-together.
Loaded Cheese Stuffed Potato Balls – Satisfying to Make and Eat!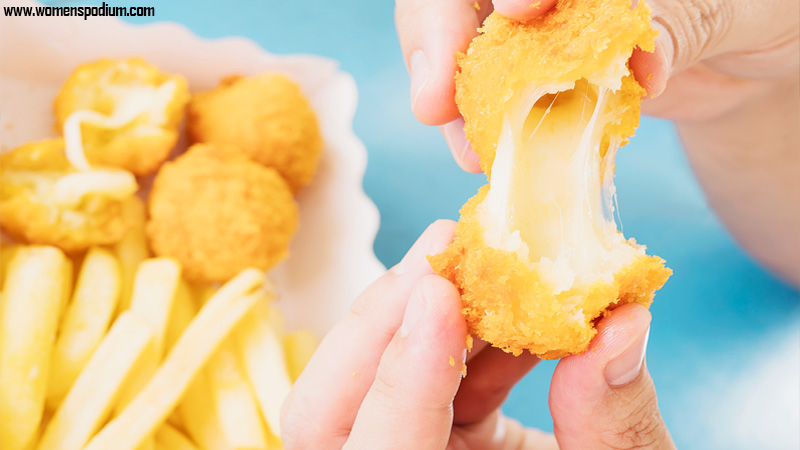 Condiments are not mandatory while serving this dish condiment. The main reason behind that is that the dish has mild seasoning in it. You can deep fry it or if you want to make it healthy, then go for baking instead of frying. This easy and quick preparation gives a great sense of satisfaction as it will not disappoint you as a super yummy snack.
Let's look at the Recipe
Ingredients
Cold/leftover mashed potatoes: 4 cups
Garlic powder: 1 tsp
Eggs: 2 large
Green onions: ½ cup (sliced)
Black pepper: ½ tsp
Flour: 1 cup
Cheddar cheese: 1 block (small cubes)
Salt: As per taste
Oil: For frying
Breadcrumbs: 1 cup
How to Make it?
Chop the cheddar cheese block into small-sized cubes.
Get a large mixing bowl and add mashed potatoes, garlic powder, one egg, green onion, and black pepper. Mix all the ingredients well.
Get your hands lightly floured and pick a tbsp-sized ball of potato mixture and flatten the ball into the shape of a small pancake (circle).
Put a cube of the cheese in the center of the pancake and then fold the flattened pancake around the cheese. Now repeat the process for each ball.
In 3 different bowls, add breadcrumbs, one last egg (whisked), and flour.
Now coat each ball in flour first, then dip it in the whisked egg and finally coat it with the breadcrumbs. Repeat the coating process with egg batter and breadcrumbs on each ball one more time.
Keep the balls in the fridge for a few minutes till you get ready for frying.
Get a medium-sized pan and heat the oil on medium heat (keep it at 180 degrees Centigrade/ 350 degrees Fahrenheit). Fry the coated balls in batches till all the sides are colored golden brown.
Put the fried potato cheese balls over paper towels to drain the excess oil. Sprinkle some salt over the balls.
Now put the fried balls on a baking tray, and at 400 degrees Fahrenheit/200 degrees centigrade, bake them for almost 5 minutes.
Take them out and transfer them to the serving tray.
You can serve the balls as it is, or you can add some cheesy dip or ketchup or any other sauce of your liking.
Garnish the balls with some chopped celery and some grated cheese.
Now it's time to enjoy the cheese stuffed potato balls. However, be attentive as the hot gooey cheese inside can burn your mouth. Try to break the potato cheese balls in half; to get the feel of yummy string cheese.
Also Read: Following are the quick, tasty and easy savory snack recipes to make at home.