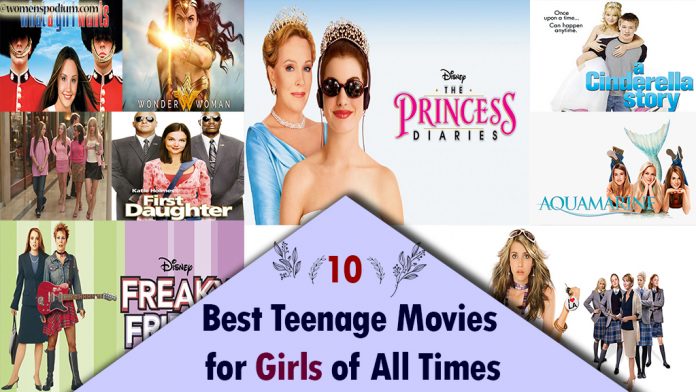 Want to go out on a summer night to enjoy watching the best teenage movies on your girl's night out? Or, spend the winter evening with movies getting all cozy and comfy in bed? You want to spend some quality time by watching thriller and teenage romance movies. But you do not want to kill this lustrous vibe by searching insanely on google for the kind of movie you want to watch. So, here's a list of the top ten movies for young girls that will keep you enchanted and make you want to watch them again and again. Fairy lights, a pack of snacks, a warm comforter, and one of these movies playing on your laptop is a perfect mood.
Also read: Either it is a thriller movie or book to movie adaptation, movies give expanded leisure opportunities.
Why Watch Teenage Movies?
Teenage film or movie is a genre that targets the special interests and issues regarding teens and young adults. Teenage movies deal with cultural, artistic, and social concerns like bullying, trying to fit in, coming of age, peer pressure, and bullying. Rebellion, conflict with parents, anguish, mischief, and adventure plots display the commonly displaying feelings and emotions in teen movies. All in all, tweens and young adults resonate well with this genre of movies.
It teaches them to cope with those emotions and situations.

They also instill popular cultural trends and customs.

If the movies provide moral guidance, they impact young minds positively.

Movies bring joy and fun for the teens on the weekend.

Watching movies help teens resolve their mental conflicts and understand what they feel.
But 
If teens get exposed to movies with bad influence, they get into immoral activities.

Overspending on watching movies has become a big issue among teens.
Moderation is preferable in everything. Watching movies brings so much learning, but it should be in moderation.
10 Best Teenage Movies Loved by Teens And Young Adults
When you got some time to spare at the weekend, you want to entertain yourself by watching movies. And when you do, you don't have to search for many movies. Here is a list of the top 10 best teen movies of all time for teens and young girls.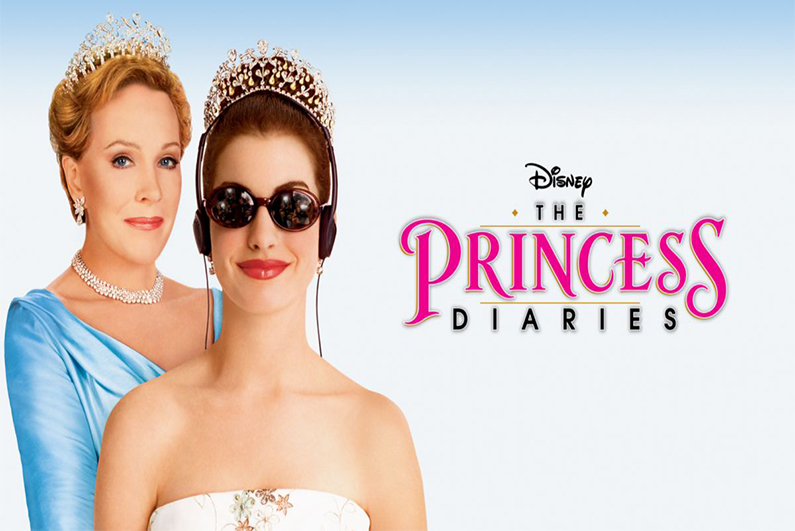 Every teenage girl, even women in their early twenties, would vouch for this 2001 romantic comedy. The Princess Diaries is a movie adaptation of American novelist Meg Cabot's young adult series Princess Diaries. Director Garry Marshall has completely dragged both young adults and adolescent girls on one platform. The storyline starts in the small town of San Francisco and moves around a 15-year-old girl, Mia (Anne Hathaway). The twist arises when this simple girl suddenly becomes the princess of Genovia, a place between France and Spain. It is a common girl's journey from being a shy, nerdy girl to the princess of Genovia. This movie deserves to be on your watchlist over and over again with your girlfriends.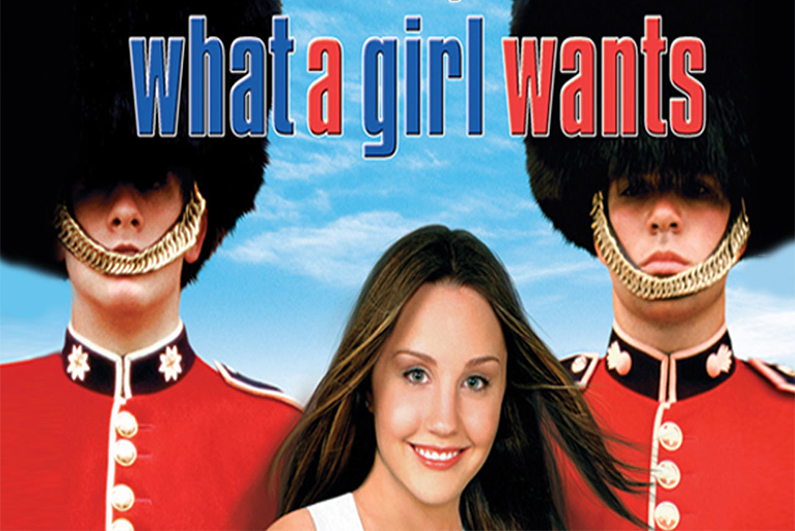 Directed by Dennie Gordon, What A Girl Wants is a 2003 American teen comedy movie starring Amanda Bynes as the lead actress. The story revolves around a young girl Daphne Reynolds, who lives with her mother and never met her father. But, deep down in her heart, she wants to meet her father every single day. When she turns 17, she came to know that her father is a wealthy British politician running for Prime Minister. Her impromptu meeting with her father could result in creating a scandal and may cost him his election. As her biggest wish was meeting her father, what will she do? Will she go all the way to see and talk to her father despite all the risks? Watch to know the answer to your queries. This movie is epic and falls right under the best teenage movie category; you won't regret watching it.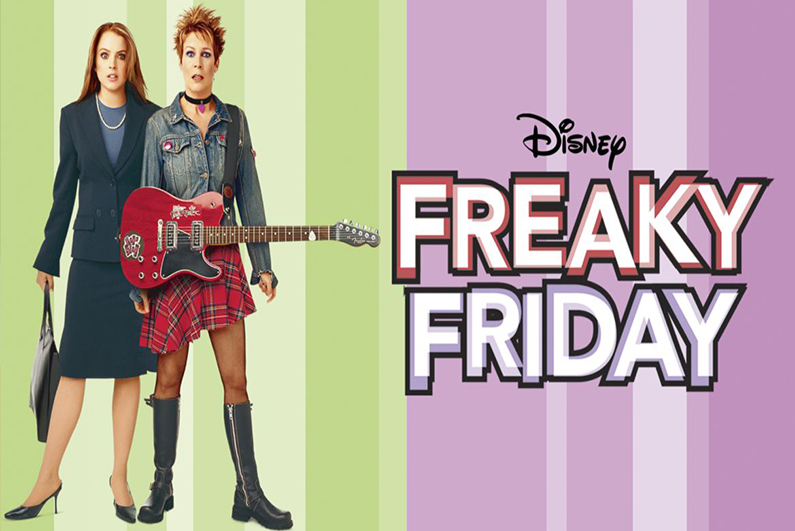 Based on Mary Rodger's novel, director Mark Waters has thoroughly justified this 2003 fantasy-comedy as another fantastic movie for young girls who don't want to let go of madness. Giving actors a chance to act like kids, the body switch plot in Freaky Friday (2003) is a spectacular blast from the past.
The film stars Jamie Lee Curtis and Lindsay Lohan as a mother-daughter duo. The story portrays the generation gap between them where they don't seem to get along that much. One day their souls switch, and each of them now has to spend the life of the other for one Freaky Friday. This movie is worth a shot as it is a hell of a journey for the mother and the daughter in getting to know each other, the best way possible. On a side note, this movie may want you to appreciate your bond with your mother and make it strong all over again.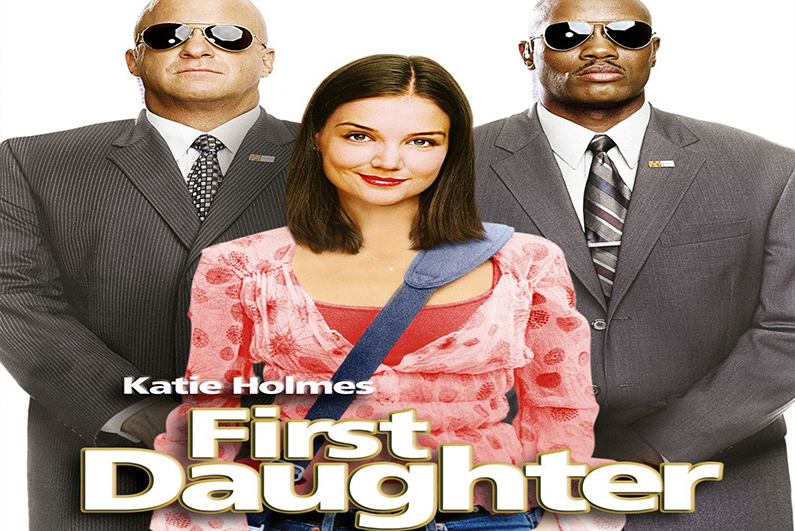 The First Daughter is an American romantic comedy released in 2004. Directed by Forest Whitaker and Katie Holmes as Samantha Mackenzie in the lead role is undoubtedly one of the best teenage movies for young girls. Being a good and dutiful daughter of a president, Samantha's life surrounds barriers, yet she yearns for ordinary life and wants others to treat her like a normal kid. She gets to experience a glint of freedom when she goes to college. There she falls in love with one of her classmates, who later turns out to be her bodyguard. This movie is a lovey-dovey rollercoaster ride that's sure to give you a perfect weekend vibe. This movie is certainly the one that you don't want to miss. Plan to watch this movie on a Saturday night, and you are sure to have sweet dreams.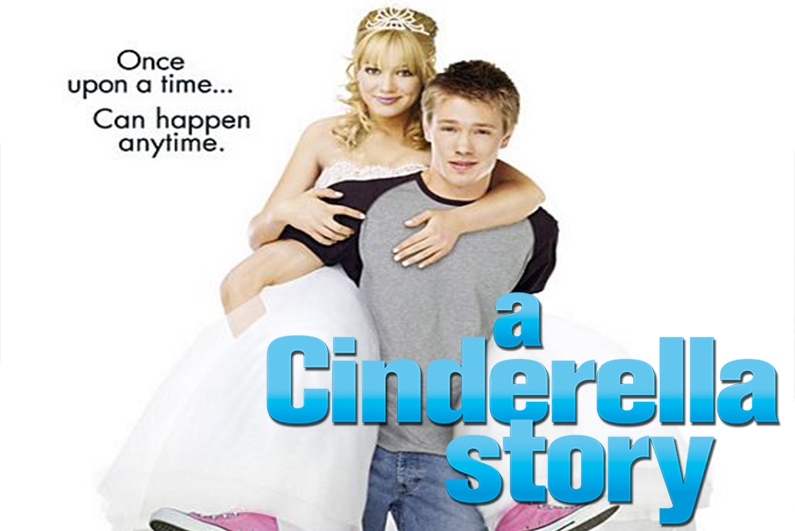 Director Mark Rosman's 'A Cinderella Story' is another American teen romantic comedy released in 2004. This movie stars Hilary Duff and Chad Michael Murray as lead actors. It is a modern adaptation of the Cinderella fairy tale that gives you a romantic vibe.
The story encompasses Sam Montgomery, who lost her happy days when her father died. Since then, her life gets into the clutches of her stepmother and two evil stepsisters. The story takes an incredible turn when she attends high school and falls in love with her online chat room friend. She still doesn't know his real identity. They decide to meet each other at the school's Halloween dance, wearing a mask as a disguise. That is where the real fun began. This movie sparks the romantic fantasy of every young girl; that's why you should not miss it out. The chances are that you may want to fall in love after watching this movie.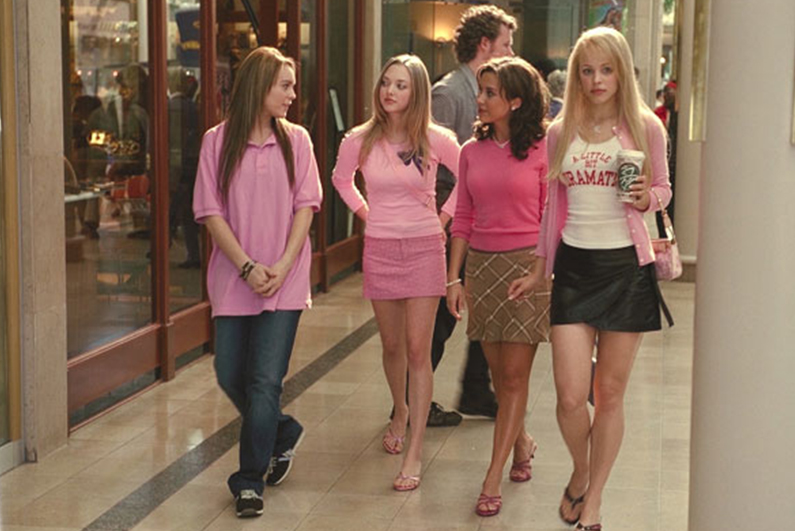 Mark Waters's 'Mean Girls' is another brilliant and American comedy film, released in 2004, starring Lindsay Lohan as the main lead. This movie is about a girl Cady Heron who returns to the United States after spending twelve years in Africa. On her first day at public school, she somehow manages to impress the A-list girl clique known as "The Plastics" at her school. The real drama begins when she unknowingly falls in love with Aaron Samuels, the ex-boyfriend of Regina George, the alpha female of "The Plastics". This movie has a touch of creepiness in it, and the chances are that you will be flabbergasted while watching some scenes. Overall, this must fall under the best teenage movies category and is a sure shot fun mood for a Sunday Evening.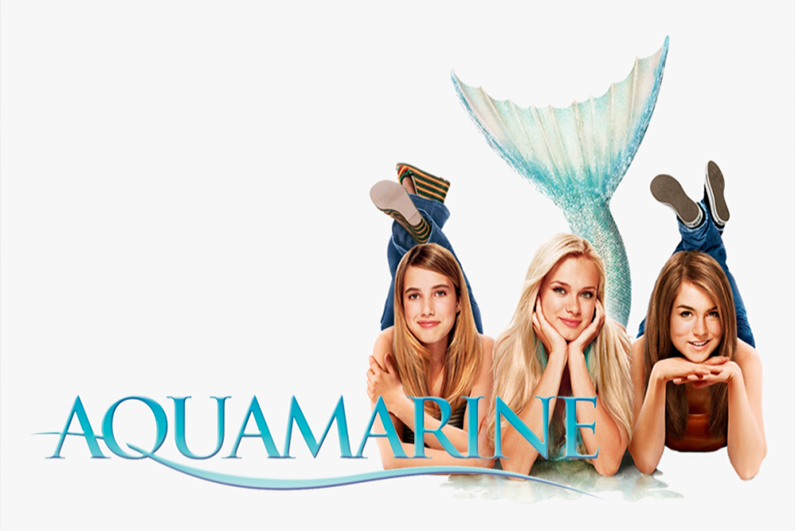 Aquamarine (2006) is another movie that has earned its place as one of the top ten best teenage movies for both adolescent girls and young adults. This American teen fantasy with a sitcom tint bears some earth-shaking astonishments. This movie's adaptation comes from Alive Hoffman's novel and directed by Elizabeth Allen. The star casts are Emma Roberts, Joanna JoJo Levesque, and Sara Paxton. The story revolves around two friends named Claire and Hailey. One day, Claire falls into the water, and they both happen to find a mermaid called Aquamarine in their beach club's swimming pool. It is a story of a lustrous mermaid who gets a chance to spend some time in the human world. This movie assures to give you a fantasy vibe. Brace yourself before hooking up with this one.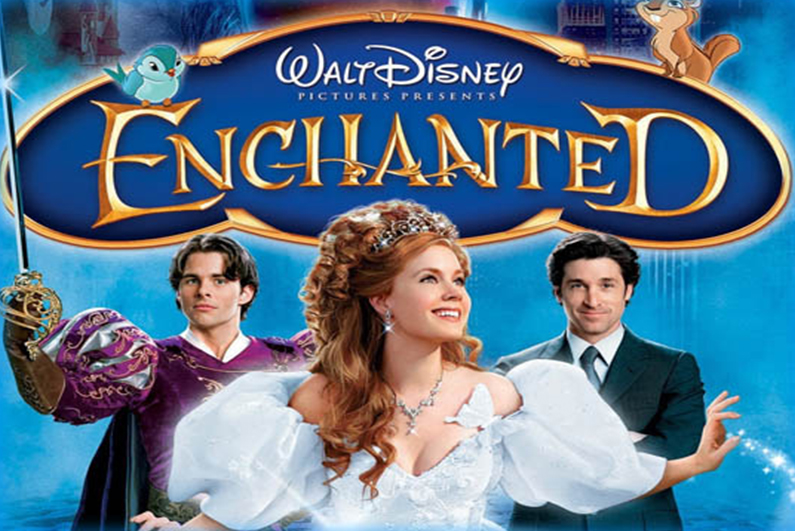 Every girl has a fondness for fairy tales and fantasy worlds. If you are a teen who is a lot into fantasy, then this movie is definitely for you. Enchanted (2007) is a romantic fantasy movie that merges the Disney-like world and real-life—directed by Kevin Lima; it is a story about a young maiden, Giselle, who lives in a fairy tale world called Andalusia. Her beautiful voice got her to meet her love. On the day of her wedding, she is cursed by an evil Queen banishing her to New York, a faraway place. There, she encounters a girl named Morgan and stays with her and her dad, Robert. The real story begins when she falls in love with Robert. She has to choose between him and the prince, whom she was going to marry in Andalusia. This is a movie that gives a whole new meaning to fantasy and reality.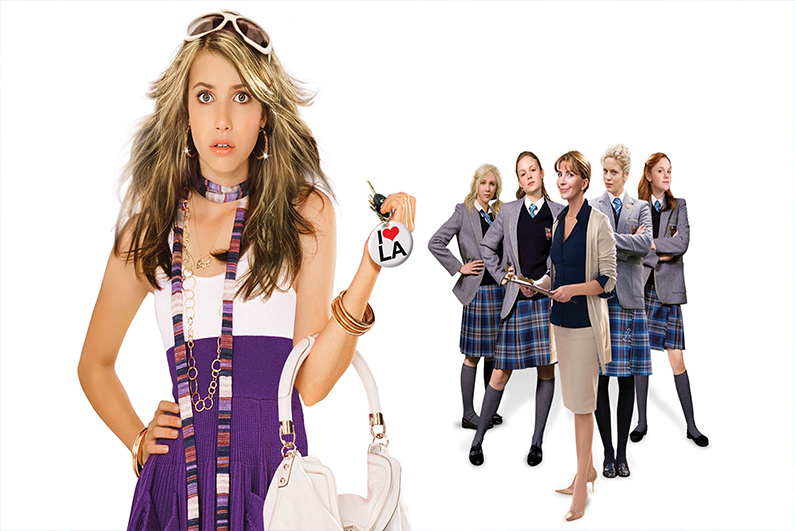 Released back in 2008, Wild Child is undoubtedly a must-watch for young girls. It is a teen comedy whose Director is Nick Moore. This movie stars Emma Roberts as the lead actress. The story revolves around a 16-year-old spoilt girl named Poppy Moore whose gauche manners repeatedly embarrass her father. To teach her a lesson, her father sends her off to an English posh boarding school, where she gets a chance to look at life from a whole new perspective. It is a story of a rebellious young girl and her journey to find new friends at a place that she doesn't like. This movie has every bit of moments which one can enjoy with their besties. If this movie is not the one on your playlist, then it's time to add it. Watch it to have a feel-good vibe about life.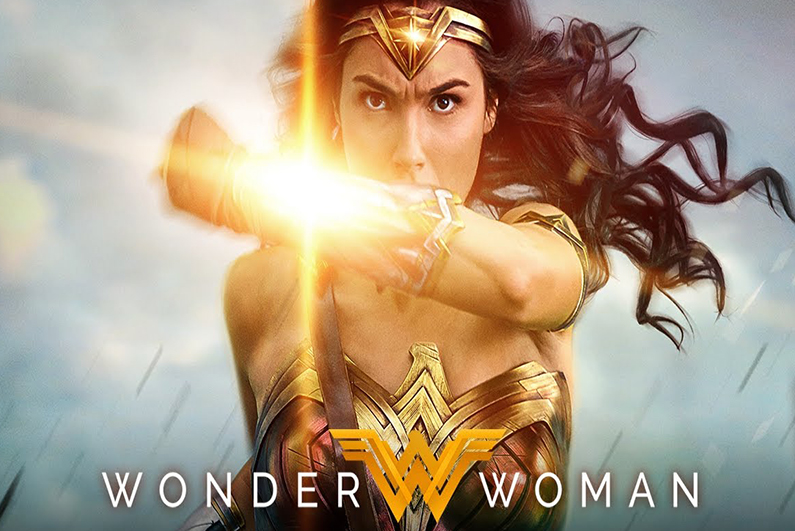 Wonder Woman came out in 2017, is no doubt the heartbeat of millions of girls around the world. Director Patty Jenkins and lead star Gal Gadot have given we girls our superhero. The story spins around an Amazonian warrior named Diana, who rescued a US pilot named Steve. Upon investigation, she comes to learn about a war going on and leaves her home to fight alongside men. This is a story about a woman who decides to fight the god of war, Ares, and stop him from destroying the world of men. The enchanting character is an inspiration for millions of young girls and teens. It is full of adventures and thrills and is the kind of movie you don't want to miss.
Conclusion
Teen girls are happy-going, vivacious girls, and they love to enjoy their life with their best friends. Here are some suggestions for some of the best teenage movies for young girls. Even grown-ups can also enjoy these with their girlfriends while having a girls' night out. They all are worth a watch. The best thing about these movies is that they are classics. The fun is there, so is the thrill. Go for these Movies. If you want to explore something new, try K-dramas; teenage girls all over the world are head over heels for Korean dramas; check out our suggestion for must-watch Korean dramas here.