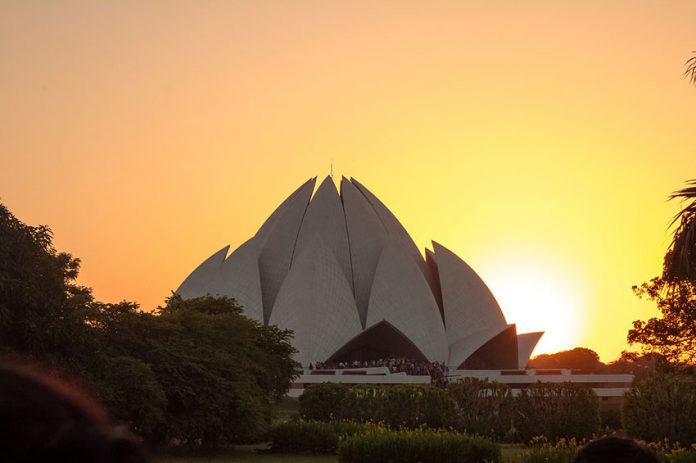 Ah! Visit Delhi! The breeding ground for pollution, population, and crime. In the last ten years, the sentiment surrounding Delhi has seen a major shift. The city that once defined the future of India has slowly shifted into "But Delhi is too unsafe, no?" While more crimes keep popping up into the limelight, the media has made 'bad-mouthing Delhi' as their favourite pass-time. This makes people forget that Delhi is the capital of our country for a reason. There might be lots to hate the city for, but there is an awful lot more that makes us love it.
Visit Delhi to Explore Best Family Vacation Spots
If you are fond of travelling, do visit Delhi once as it is one of the best family vacation spots to explore. Let's explore Delhi:
1. Street Shopping in Delhi
The streets of Delhi offer the best shopping experience you can get in India. With vibrant, colourful wares and haggling vendors, shopping at a budget has never been so much fun. Delhi gives you a variety of markets to cater to all your needs.
Janpath market is great for its ethnic wear, handcrafted leather items and cheap, junk jewellery.
Sarojini Nagar market gives you all your favourite brands at a major discount.
Paharganj is the place to express your inner hippie vibes. You'll find everything ranging from clothes, bags, and shoes to indie books, vinyl records, and vintage art pieces.
Sardar Bazaar is a one-stop destination for all your home décor needs. Curtains, lamps, and quirky furniture; you name it and they have it. You can redecorate your entire house without burning a huge hole in your pocket. Delhi is a dream come true for all the shopaholics out there.
2. History of Delhi
Delhi has been the capital of India since the Mahabharata. Earlier called 'Indraprastha', this area served as the centre for the Pandava's rule. Later, the Mughal Empire made 'Dilli' as their political centre. The British changed our capital to Calcutta for a brief period, before shifting it back to Delhi. Empires have flourished and fallen with this city. This is the main reason Delhi is one of the most historically important places in India.
The architectural style vastly varies from Hindu orthodox to Mughal to Indo-gothic. A well-guided tour of Old Delhi is good enough to teach you about the Chauhans, the Mughals, the British and the modern Indian political system. Some of the most beautiful monuments of India are situated in Old Delhi such as the Red Fort, Jama Masjid, and Humanyu's Tomb. Delhi is like an old history textbook, ready for exploration.
3. Hub for Food Lovers
The mere mention of Chandni Chowk brings back memories of the delicious aromas that blanket the entire area. The sizzle of spices in oil, the smell of Desi ghee, and the sweet honey confectionery serve as a wholesome 'dawat' the Mughals were so fond of. Delhi is the nerve-centre of lip-smacking food. Be it the spicy Chole with perfectly fried Puris or just a simple "gol-gappa", the food is finger-licking good everywhere.
Remember to try the "Parathe wali Gali" in Chandni Chowk, and the "Dahi ke Sholay" just opposite Dilli Haat. If you are looking for fine dining options, "The GT Road" at Connaught Place is a great option. Nearby is a paan parlour famous for it's innovative "fire paan". The vibe surrounding Delhi's food is homely and warm, which makes the meal a hundred times more special.
4. The Core of Education System in India
Seated as a jewel in the crown of India, Delhi houses many of the most prestigious educational institutions of the country. A student favourite, Delhi offers something for everyone. AIIMS is one of the very best medical universities in India. Students from all over the country try their best to get in. Jindal Global Law School is perfect for the future advocates of our country. The faculty is highly qualified and the infrastructure houses world-class facilities for precise legal education.
IIT Delhi has been ranked as India's best university, and it has proven itself by imparting excellent knowledge to all the aspiring technicians. Lady Shri Ram's is part of the celebrated University of Delhi. It is ranked first all over India for Arts and Education. Other well-known universities include Miranda House, Shri Ram College of Commerce, and Hindu College. Delhi offers cheap accommodation and food as well, which makes it a student's best friend.
5. Metro System in Delhi
A huge city like Delhi requires a fast and efficient transport network. The Metro System in Delhi does an excellent job interconnecting the remotest of areas to the center of the city. The futuristic module of the underground trains ensures that the metros are always on schedule. Nowadays, many cities are on the verge of installing their own internal metro rails, Delhi has had a long term success with this transport service.
If you are visiting the city, travelling by metro is an experience that should definitely be on your bucket list. Most of the population of this city depends upon the metro to get anywhere and everywhere. It is budget-friendly, and comfortable travel without any complaints. Be it students, employees, or even big businessmen, all Delhites love the metro.
Delhi is a big, bad, bustling city full of different kinds of people. At present ranks at higher massive pollution levels. It is tagged as the most unsafe city for women due to closely associated with high crime rates. But, we often forget that Delhi is the capital city of our country and a city we must love and explore. We must know it for its wide roads and sprawling greenery and a city which gives us feelings of pride and nationalism. After all, it is the capital for a reason.