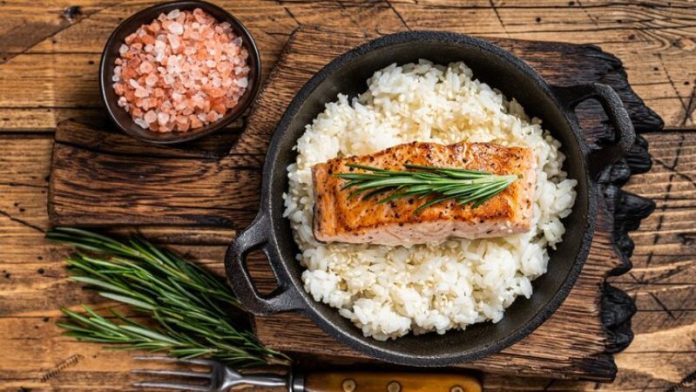 Salmon is a versatile fish that is delicious and healthy. It has various health benefits: it is the most nutritious source of omega-3 fatty acids and proteins, is high in vitamins B and C, and is a good source of potassium and selenium. Also, it is juicy, tender, and effortlessly melts with a soft, smooth, buttery texture that pairs well with everything. You can cook it in various ways, be it smoked, grilled, baked, steamed, or poached; it tastes delectable, whatever the recipe is. Whether you cook salmon for lunch or dinner, these rice recipes for salmon make your meal tasty and irresistible.
Pan-fried salmon is one of the easiest fish to cook, making it an excellent and healthy option for dinner or lunch. It takes 30 minutes or less to cook and can be served with anything. As a side dish, salmon works well with vegetables, pasta, potatoes, rice, salads, and more. If you want to make your salmon recipe appetizing, knowing how to buy fresh salmon is your first step.
How To Buy Fresh Salmon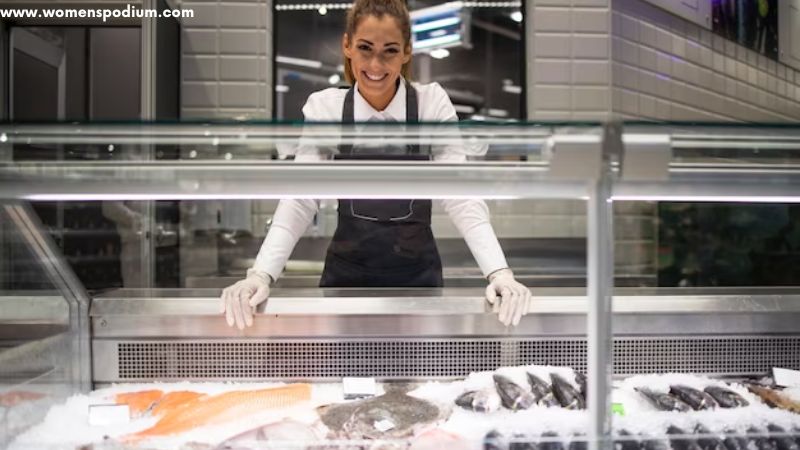 When purchasing fresh salmon, it should not smell fishy. It is compulsory to check that the flesh is bright and juicy and that there are no signs of discoloration or strain along the edges. Additionally, fish skin should be silvery, lustrous, and firm to the touch. By following these guidelines, you can ensure fresh and good salmon. This will not only enhance the flavor of your dish but also provide the full range of health benefits that salmon offers.
Rice Recipes For Salmon
Salmon is a popular fish ideal for weight loss and reducing heart disease risk. It also fights inflammation and improves brain function. There are many ways to prepare this protean fish. These include using it in burgers, making fish cakes, adding it to salads, and creating dips and spreads. Additionally, salmon pairs well with a variety of ingredients, such as soy sauce, lemon, garlic, and dill (a herb from the celery family).
If you're looking for quick and delicious meal ideas, try these salmon and rice recipes. They are easy to prepare and guaranteed to satisfy your taste buds.
1. Salmon Fried Rice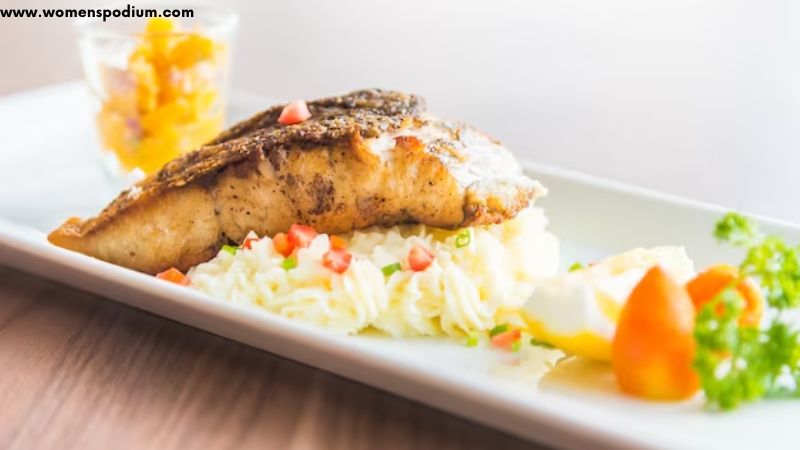 Salmon fried rice can be cooked with leftover rice or freshly made rice. Just add a few vegetables from your fridge and grill or pan-fry some salmon, and you have healthy, crispy rice in a few minutes. Moreover, a sauce like soy sauce gives it a light, sweet, and unimaginable flavor.
Ingredients
Method
2. Baked Lemon Butter Salmon With Rice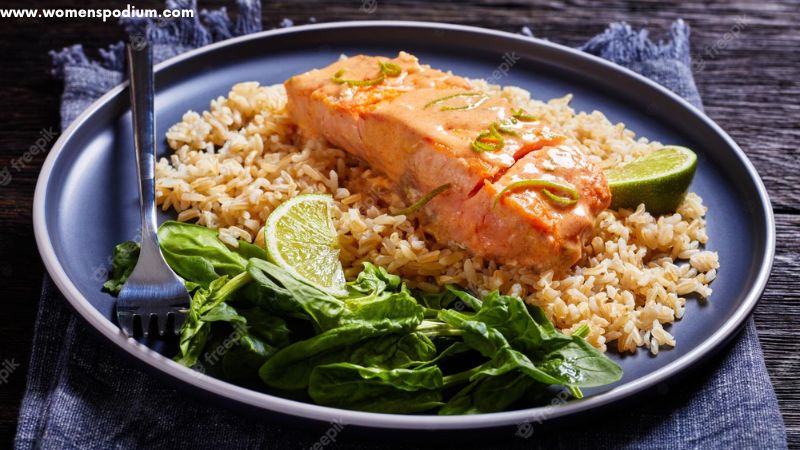 This recipe for lemon butter salmon with brown rice is an easy weekend dish that is healthy, mouthwatering, and hearty. Butter salmon treats your taste buds to a gourmet experience. On top of that, this recipe is ideal for working moms because it takes just an hour to prepare and is easy enough for beginners.
Ingredients
Method
Conclusion
Salmon is a popular fish packed with a variety of nutrients that have varied health benefits. Salmon cooked with rice becomes a complete meal. Although there are many rice recipes for salmon, the ones I have shared with you are easy to make and delightful treats for your taste buds. Try these rice recipes for salmon and share your feedback.
Also Read: Using the wrong pan can result in your delicious fillet falling apart or burning while sticking to the pan. So, are you wondering, what are the best pans for cooking fish?