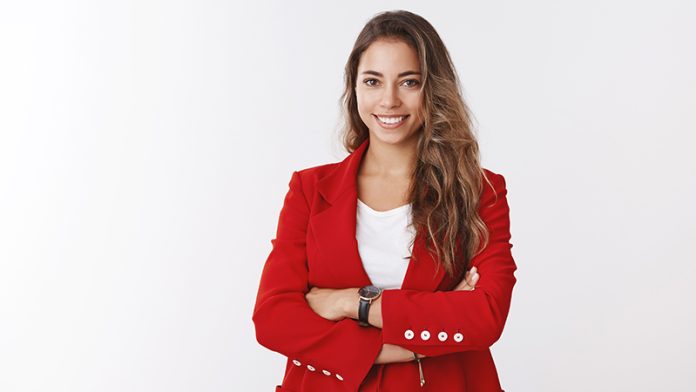 Self-employment is a desire for many people with a typical job routine, but few know that it has its own set of challenges and struggles. Being the boss of your own business seems fascinating. However, it's only for some, not for everyone. There are many benefits to being your own boss, both professionally and personally. One of them is to be resourceful enough to make business decisions. It takes being imaginative, persistent, energetic, inventive, and confident when it comes to making demanding business decisions.
Both being self-employed and employed have their own advantages and disadvantages. One has stability, and the other has flexibility. In my opinion, one should opt for a career path that matches his skill, likeness, personality, and talent.
Employee Or Employer Which One Is Better
Self-employment means you are the boss, and it comes with your independence, freedom, and authority. When you are an employer, you are the one who makes all crucial decisions, from hiring to being the authoritative part of a client meeting; nothing can be sidelined without your approval. Generally, there are different ways in which you can be self-employed: a freelancer, owning your own business, or providing services to various clients. Whatever suits you the best, you can opt for yourself.
When you work for someone, you are bound to take orders and have less flexibility when it comes to time. Being an employee, you often have to think twice or thrice to put any proposal or idea before your seniors or boss; this is a somewhat a bitter experience at times. The best perk for an employee is a steady job with an on-time salary. However, whatever your decision is, being an employee or employer depends on your outlook and skills.
10 Advantages Of Being Self-Employed
Even if you cherish your job, have in-depth knowledge of your work, and want to do something for yourself, you probably consider being your own boss. You may make decisions on your own and ignore instructions. Taking on the business's commitments is undoubtedly terrifying— the most basic question: what will happen if you fail? The benefits of being your own boss may inspire you to take the risk to launch your own business. Working for yourself might fit your lifestyle if you have determination, passion, and creativity.
1. A Profession That Makes You Happy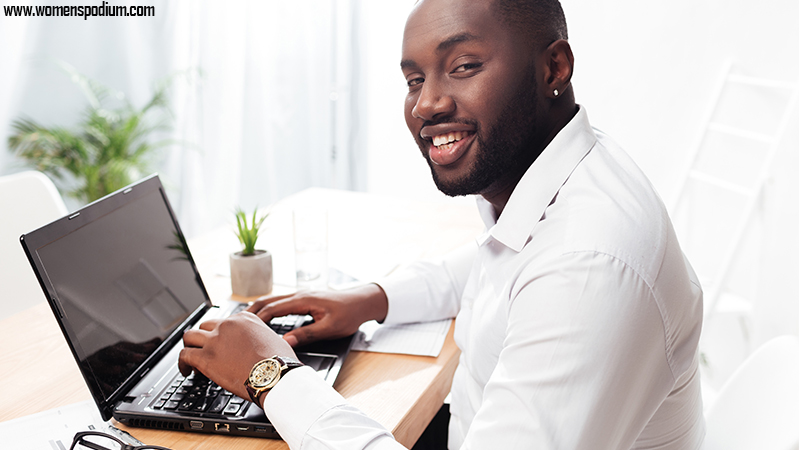 If you don't appreciate what you're doing at work, it will affect your professional and personal life, negatively impacting both at work and at home. So, better to step down from the job and pick what comforts you. Make every part of your life as happy as possible since life is what you make it.
Being your own boss allows you to customize your day the way you want it to be. You can easily plan your timeline, just follow your passion, pick the work you like, and concentrate on what makes you happy. When you have the flexibility to make your own decision, you can decide how your company will evolve across the board. Even though you earn less and are still happy, it means you have done right and will grab success sooner or later. And above all, you are not answerable to anyone for the decisions which you are making.
2. Higher Potential For Earning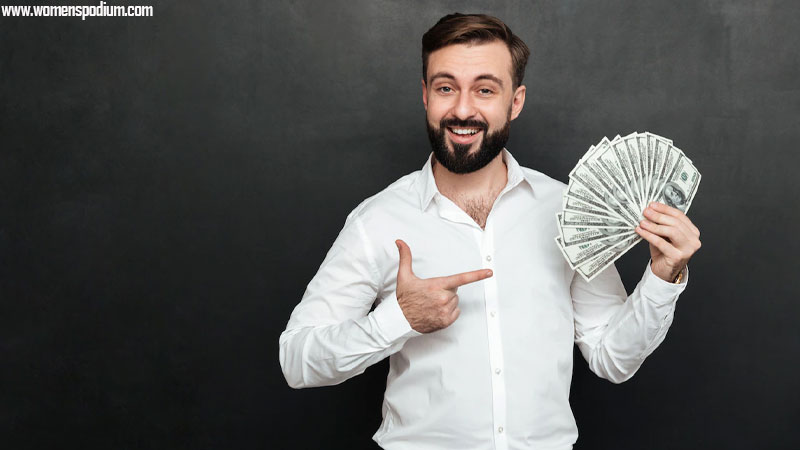 In a typical job situation, your monthly income is somewhat fixed. There always be a salary limit, even though you might get a minor raise each year or apply for a higher position. However, there is no boundary on your monthly income when you work for yourself.
Remember this one basic rule: always keep aside a sizable portion of your profit and invest back into your company. If you work in continuity with all your efforts and plan, it may take some time before you notice a noticeable uprise in income and profit. However, when things are going well, and you make profits, your earning potential increases as your company grows.
3. Commuting On Your Terms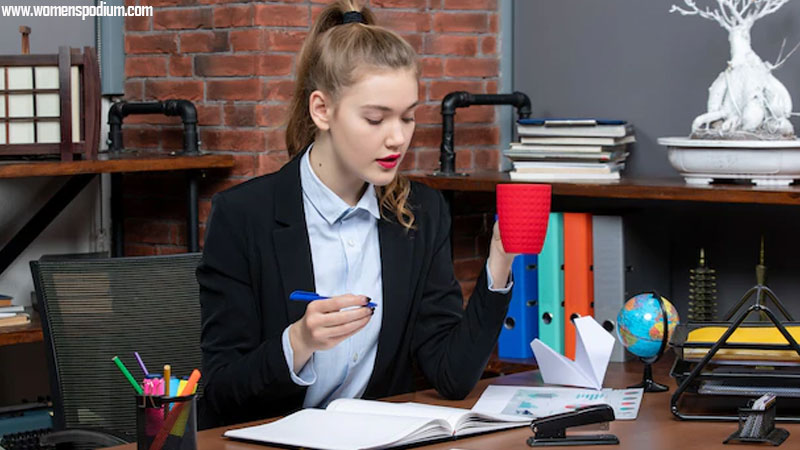 Even the most committed road warriors may find it contesting to remain patient during harsh commutes. Studies have linked long commutes to higher stress, anxiety, and depressive symptoms.
Being the boss gives you control over the work and the time it takes you to get there. Want to travel to your second-floor home office in one minute? Or your neighborhood coffee shop? Additionally, you are free to select where to put your business—perhaps right in your neighborhood so you can walk to the office.
4. Flaunt Your Skills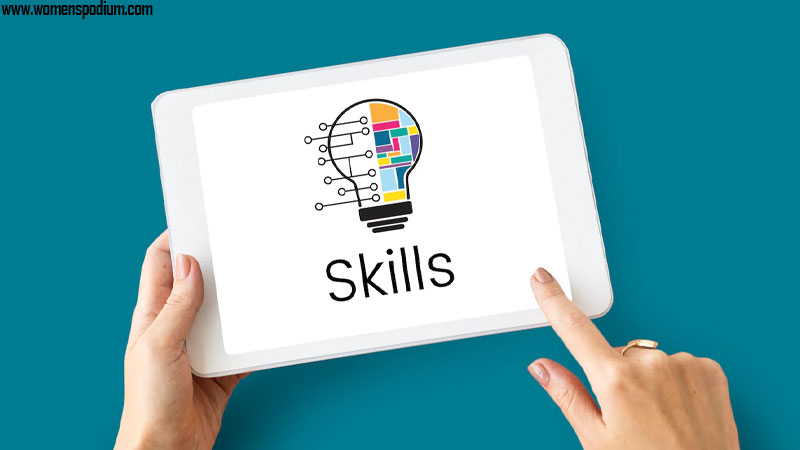 Since starting a company from scratch, you get to choose what to focus on. For some business owners, this can involve launching a company focused on their profession, expertise or passion. When you work for yourself, you can use all your knowledge and talents in a way that gives you personal satisfaction. When you work for someone else, you have to cope with traditional workplace restrictions, which prevent you from reaching your full potential.
At the same time, the benefits of being your own boss give you a free hand to choose what you want to do. You may open a restaurant or a cloud kitchen if you enjoy cooking. If you're excellent in arts and painting, start selling your paintings. If your writing skills are top-notch, you can opt for blogging, content writing, or freelance writing. You can exert more influence over what to do and whatnot. If you are occupied, you can hire someone to assist you. For instance, if you enjoy cooking and want to open a restaurant but lack experience in marketing or accounting, you can hire experts in those fields to handle the work. If you are low on budget, you can employ part-time and freelancers instead of full-time employees.
5. Flexible Schedule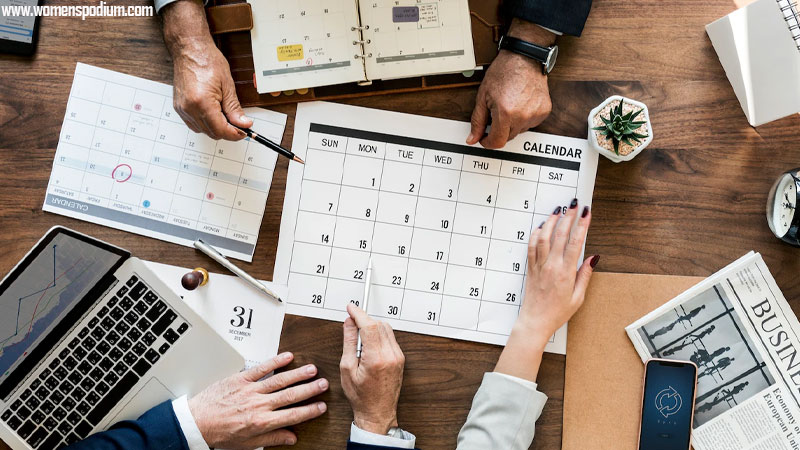 Traditional employment has a defined daily requirement of hours. While some employers allow some flexibility, you must adhere to deadlines. And when you are self-employed, you have complete control over your working hours. You can easily control the timing of your working days and the number of hours you put in. However, since you don't get paid leave, one of the major drawbacks is that you lose money if you're not working.
As long as you are connected to a reliable internet connection and own a digital business, you can work whenever and wherever you want; even traveling, you have that flexibility. Yet, not all independent professionals can benefit from this freedom of flexibility if their business needs physical presence. However, since you are the owner, you still have the freedom to decide how many hours you work each day; this is truly one of the bliss and benefits of being your own boss.
6. Connect Long-Lastingly With Your Customers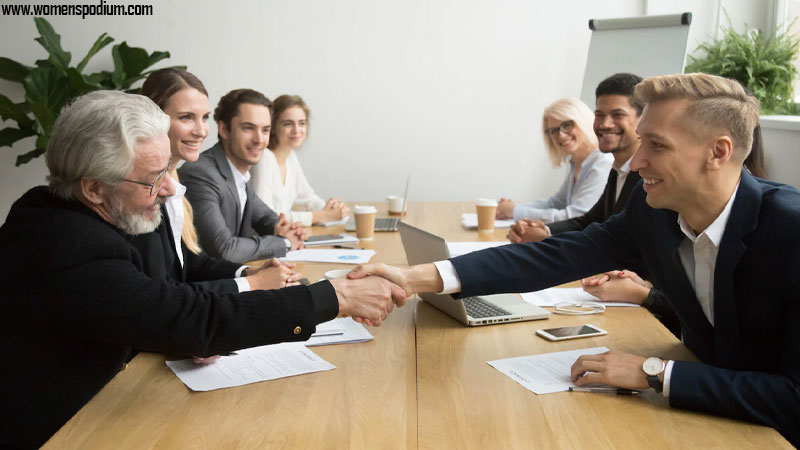 Professionals who work for themselves generally execute all the work, especially when starting a business. Typically, this entails close interaction with your clients, allowing you to establish enduring bonds with them.
You may get to understand your clients and discover their concerns, pain points, requirements, and other motivators to understand your business in depth. You can utilize the data you collect to develop buyer personas or marketing strategies specifically catered to your audience's requirements. To retain your current clients returning to your business, you may also build their loyalty. In a nutshell, you have a broader horizon to work on.
7. Tax Reductions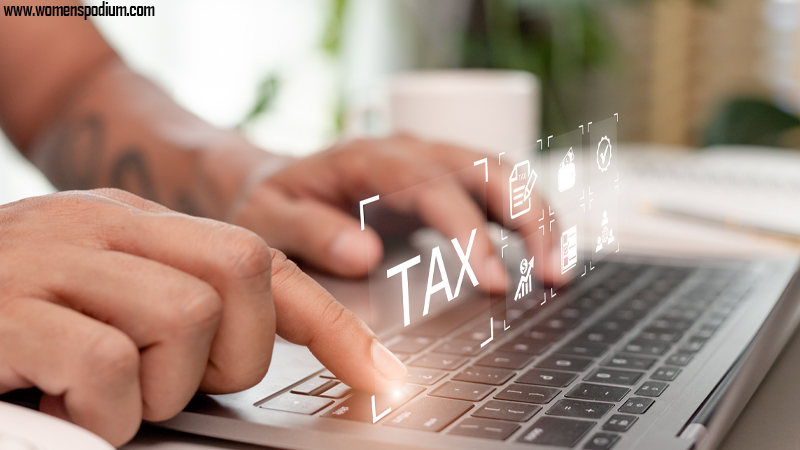 When it comes to tax benefits, the sole distinction is that business owners only pay taxes on their earnings, not their overall revenue. Since you work for yourself, you can claim expenditures and an allowance to minimize your profits, lowering your tax rate.
Nevertheless, rules have been established to stop individuals from claiming tax relief. Although, every country has its own tax rules. Even if you are working from home, you can only deduct expenses related to your business, such as fuel, energy charges, purchases of office supplies, and property expenditures. Keep all the relevant documentation, including evidence that your assets are tied to your firm, to speed up the procedure.
8. Wide-Ranging Creativity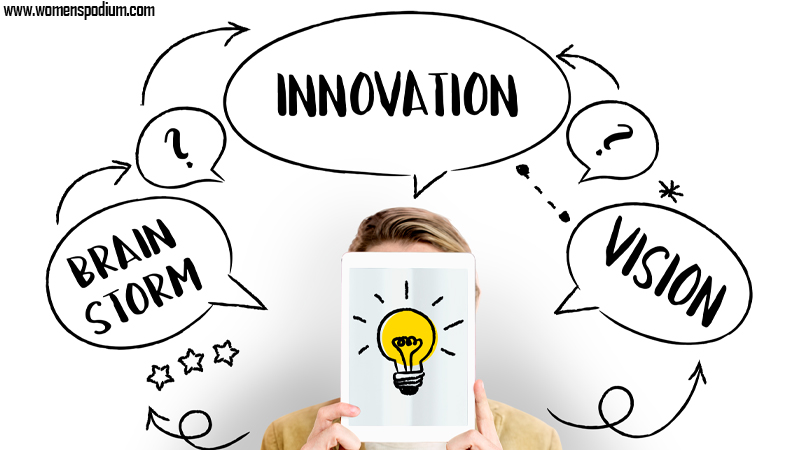 You can use creativity in your everyday activities when you're in charge. Being your own employer allows you to exercise your creative muscles every day, regardless of whether you work in a creative area. You are the one who will gain from this innovative thinking. Therefore, test out fresh approaches across the board and look for methods to improve your company's performance.
These tasks—including marketing, branding, public relations, problem-solving, and technology—allow you to be creative and think creatively. When you're in charge, you can essentially create something from scratch.
9. A Honest Gratitude For What You Do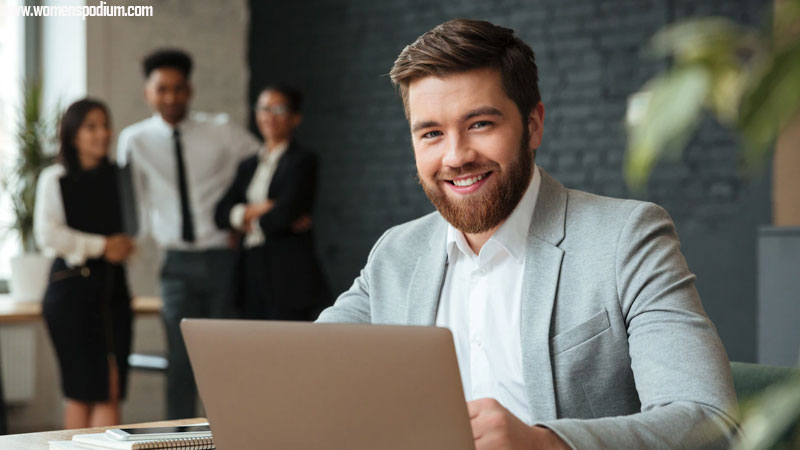 Being in charge allows you to understand the aspirations that go into starting a company. You are also aware of the sweat, blood, and labor that went into realizing your ambition.
You won't take even a single day of work lightly because you are fully aware of what goes into starting and expanding your business. You'll be able to tell if what you're doing has a purpose and meaning and is gratifying. You'll be motivated and committed to expanding your business every day. You're creating something that belongs to you.
10. Employing Others And Volunteering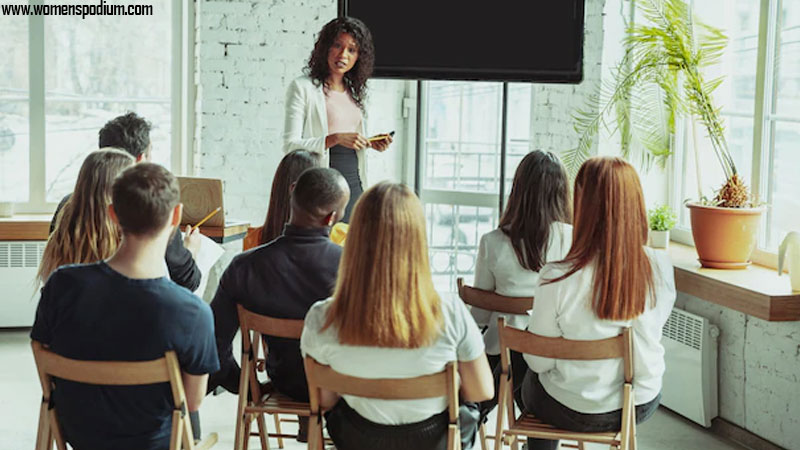 The benefits of being your own boss have several edges, one of which is that you may design an incredible job and workplace not only for yourself but also for others. You give back to others and the local and global economies by starting your own business and hiring employees.
Beyond just providing jobs, you also have the opportunity to support your neighborhood. This philanthropy might be supporting events for nearby charities, providing internships or coaching to young people in the area, or anything else you can think of. Being your own boss gives you the freedom to do the same since more companies than ever are bringing social change into their business models.
Conclusion 
It can be frightening to leave the safety of a typical job to launch your own business. However, you are not ought to quit your job immediately; you are free to continue working as a regular employee while running your side business. When it becomes profitable enough, consider operating your company full-time. The benefits of being your own boss or working for yourself shared in the above list may persuade you to take a risk and go after what you are best at.
Also Read: Self-care is necessary if you want to be productive, and follow self-care routine while working from home.