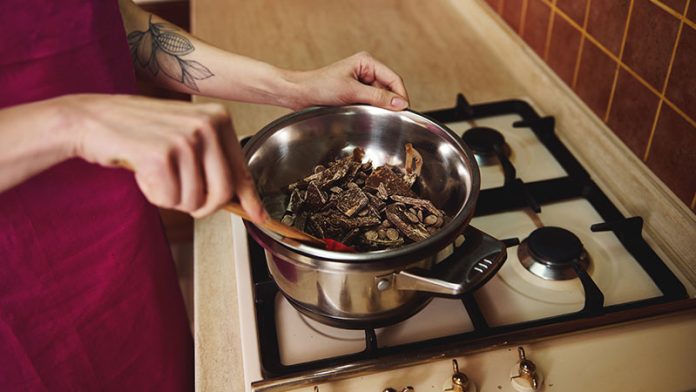 For making dessert recipes, a pool of well-melted, shiny chocolate is always a pleasure. But, if chocolate is not well-melted, it can change the taste and texture of your cake, brownies, cookies, or other desserts that you make. That is why you need to know how to melt chocolate chips on stove in different ways. We also know that chocolate is tricky to melt because sometimes the chocolate seizes up which can be a real nightmare. The melting point of chocolate is also very low which means it can also burn easily. So, you have to be careful about melting the chocolate. Each method has some advantages and disadvantages. Here you can learn how to melt chocolate chips on stove without going above the melting point of chocolate which is 86°F to 90°F. Also, you will get to know what are some DO and DON'Ts of melting chocolate chips.
Also Read: You can drizzle the melted chocolate over protein shakes as bittersweet chocolate adds flavor and nutritional value to it.
3 Easy Ways – How To Melt Chocolate Chips On Stove?
Chocolate can be melted either in a microwave or over a double boiler and both of them work well. You can experiment with different ways to melt chocolate chips on stove and in a microwave. See what's the best way you prefer to melt chocolate and then stick to it. Here are three easy ways how to melt chocolate chips on stove without going beyond the melting point of chocolate.
1. Use The Double Boiler Method – aka Bain Marie Method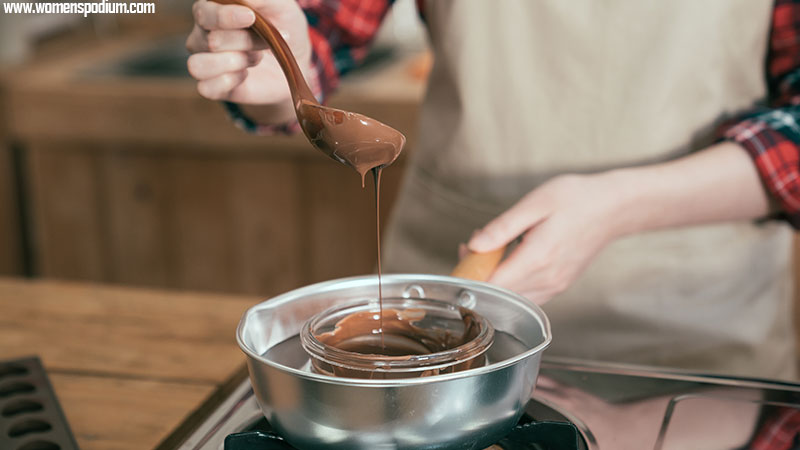 Equipment You Need
Saucepan
Spatula
Glass bowl
What To Do
Place the saucepan containing water on the stove and wait for the water to simmer. You can now turn the flame to medium-high and place the glass bowl of chocolate chips over the pan for 2 or 3 minutes. The water should not touch the glass bowl. When the chocolate starts to melt you can turn off the flame. The heat created from steam and water will melt the chocolate to the melting point of chocolate. This is the best method for how to melt chocolate chips on stove.
2. Heat Resistant Non-Toxic Zip lock Bag In Warm Water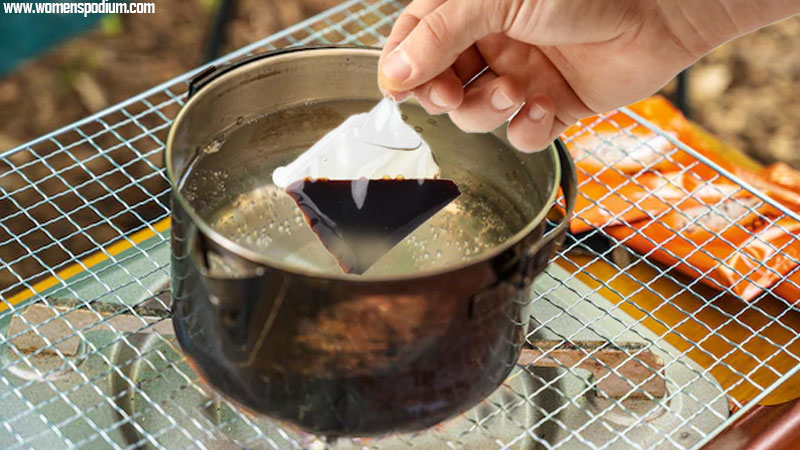 Equipment You Need
Pan for water
Non-toxic heat-resistant zip lock bag
What To Do
Making chocolate-flavored fudge becomes easy when you have molten chocolate. To get it done, you will strictly need a non-toxic and heat-resistant zip lock bag. Remember to always confirm it before buying. Place a pan half filled with water. Heat it over the medium flame and let it simmer for 2 minutes. Then turn off the flame. Simply, place the zip lock bag in the pan with chocolate chips in it. Keep the bag open for 3 minutes and hold it upright to prevent water from adding moisture to the chocolate. You can take it out, wipe the water and pour the molten chocolate into a bowl for use.
3. Directly Melt In A Pot Over Medium-Low Heat
Equipment You Need
What To Do
Chocolate goes well with different types of coffee. But if you want to know how to melt chocolate chips on stove for your coffee, you need to try all these methods and see which is best. Although this method is a bit risky, anyone can make it with just a spatula and chocolate chips. Place the chocolate chips in a saucepan and place the pan on the stove over medium-low flame for a few seconds. When it starts melting. Stir the pieces of chocolate. If you stop stirring, your chocolate will burn. It will be done in less than a minute.
Some DO's And DON'Ts of Melting Chocolate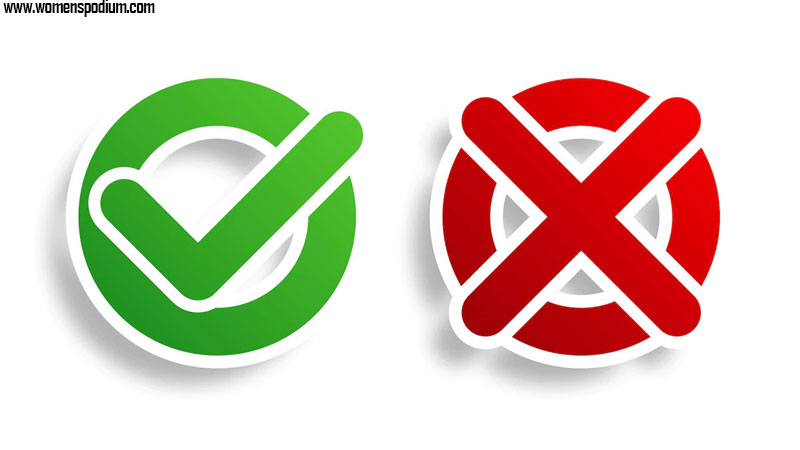 Before you start melting your chocolate chips, you should consider a few pointers from Alice Meldrick on what to do and what to avoid during the process. Maybe you will start to love cooking and baking if you are not clueless while baking.
Some DO's;
Chocolate should always be uncovered while you are melting it. Otherwise, the condensation will drip the water into the chocolate and it will become a big lump.
You should always buy the chocolate chips that are meant to melt.
Break the chocolate into smaller chunks. The smaller it is, the better.
And DON'Ts;
The temperature must be low and should not go beyond the melting point of chocolate. i.e., warm and not hot.
The chocolate must not come in contact with water. Keep the knife, cutting board, bowl, and spatula dry.
Don't stop stirring during the whole process of melting the chocolate on stove.
How To Melt White Chocolate?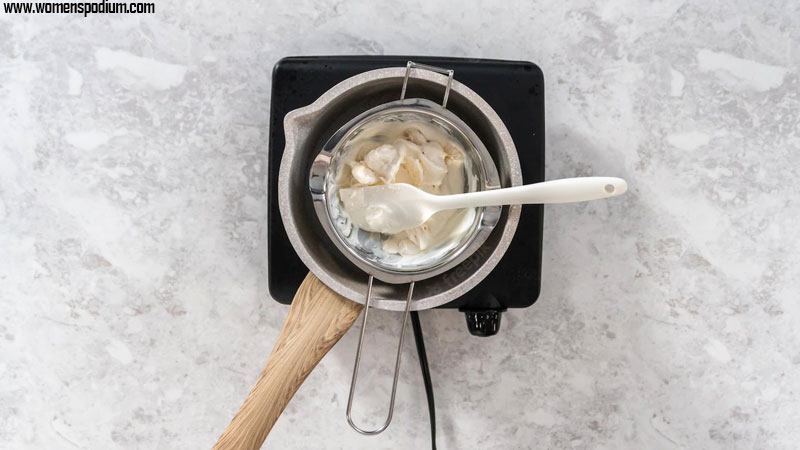 Melting white chocolate or milk is a little different. Bring a skillet of water to a simmer. Then you can remove it from the stove. Wait for 60 seconds until you rest the saucepan containing chocolate in the skillet. Stir continuously and it should be done in a few seconds.
You can add some quantity of water while the chocolate is melting only when the recipe says so. If it is a compatible amount of liquid, it should not be an issue. But be cautious to not let this moisture exceed the limit as per the recipe. Otherwise, the chocolate will seize up or worse become lumpy and unusable. There are numerous ways to melt chocolate keeping the temperature at the melting point of chocolate. However, these three ways how to melt chocolate on stove are very easy to try even if you do not have a microwave or other equipment. You can make easy dessert recipes with chocolate ganache without making a mess!
Also Read: If you want to say sorry in a cute way, it is always your best shot to bake a chocolate dessert yourself and surprise your friend or partner.