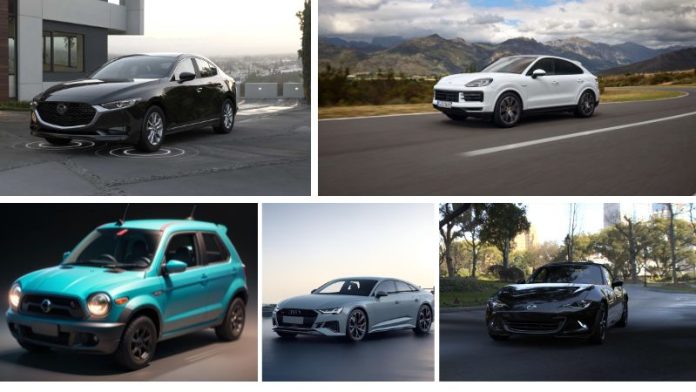 For women, owning their own vehicle isn't just about practicality; it's also a statement of their unique personality and taste. After all, who wants to be stuck driving something dull and uninspiring? Keeping that in mind, we've compiled a collection of cute cars for women featuring elegant designs, dependable performance, and an unmistakable touch of sophistication. We guarantee that any car you choose from our assortment will capture the onlooker's attention no matter where you drive.
Top 10 Cute Cars For Women
1. 2023 Audi S5 Sportback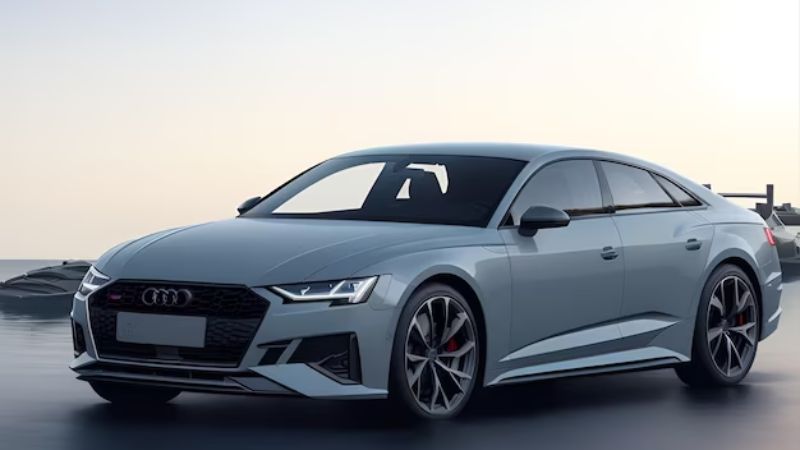 The Audi S5 Sportback seamlessly blends style and luxury without compromising on performance. This elegant car features signature LED headlights and a panoramic moonroof, ensuring a lavish driving experience. It's ideal for modern women who want to make a statement.
Behind its chic exterior, the S5 Sportback shines with advanced driving technology, including adaptive air suspension and Quattro all-wheel drive, ensuring exceptional handling in any condition. The three-spoke multifunction steering wheel keeps you connected while on the move.
Inside, you find leather seating, aluminum accents, and an illuminated door sill trim for added sophistication. Tech-savvy females will appreciate Apple CarPlay, Android Auto compatibility, voice control, and an MMI touch response system for easy access to functions.
Safety is paramount, with standard lane departure warnings, pedestrian detection, optional adaptive cruise control, and automated emergency braking. The Audi S5 Sportback delivers style, performance, and peace of mind on the road.
Price: Starting at $56,895
2. Fiat 500X
The Fiat 500X is a compact, two-door crossover tailor-made for ladies who mostly do urban driving. Its diminutive size excels in tight parking spots and bustling city streets, complemented by a modern design that draws attention wherever you venture. This pretty vehicle prioritizes comfort, boasting ergonomically designed and adjustable seats, ensuring a spacious journey for you and your passengers. Abundant interior storage keeps your belongings organized and secure during travels.
On the tech and safety front, the Fiat 500X shines with an intuitive infotainment system featuring built-in navigation. Advanced driver assistance systems like adaptive cruise control and blind spot monitoring enhance road safety. Additionally, it boasts a remarkable 10-year/100K mile warranty.
The 500X's versatility stands out as it effortlessly transitions between city and adventure modes, delivering impressive fuel efficiency. Its all-wheel drive capability conquers diverse terrains, from winding mountain roads to snowy streets. When nature calls, simply elevate the adjustable roof panels for a breath of fresh air. This Fiat is genuinely an urban adventurer's dream and one of the best cute cars for first-time drivers.
Price: Starting at $31,440
3. 2023 Nissan Versa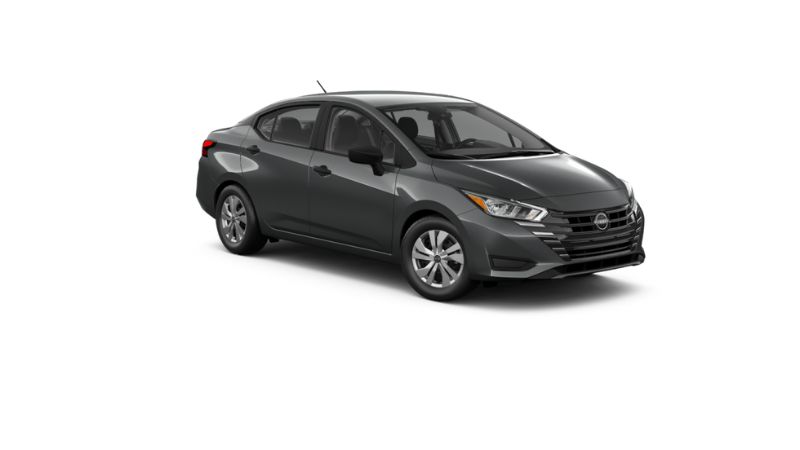 Consider the 2023 Nissan Versa if you're into classic simplicity. It's one of the most budget-friendly and cutest cars for women, featuring a sleek exterior design. Although not a performance champion, it excels in fuel efficiency and driving comfort – the two traits always on the mind of female drivers.
Price: Starting at $15,830
4. 2023 MINI Cooper SE Electric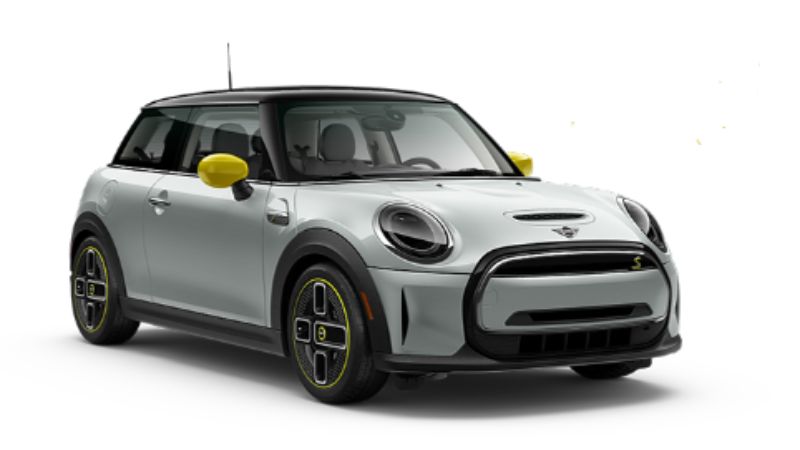 With its iconic design, the 2023 MINI Cooper SE Electric appeals to women embracing the electric car trend. It offers a thrilling, go-kart-like driving experience, while its compact size ensures effortless parking. Despite a limited 114-mile range, it boasts modern safety features like collision warnings and lane departure alerts. While not a long-range champion, the 2023 MINI Cooper SE remains a stylish and attractive option for those entering the EV market.
Price: Starting at $30,895
5. 2023 Kia Forte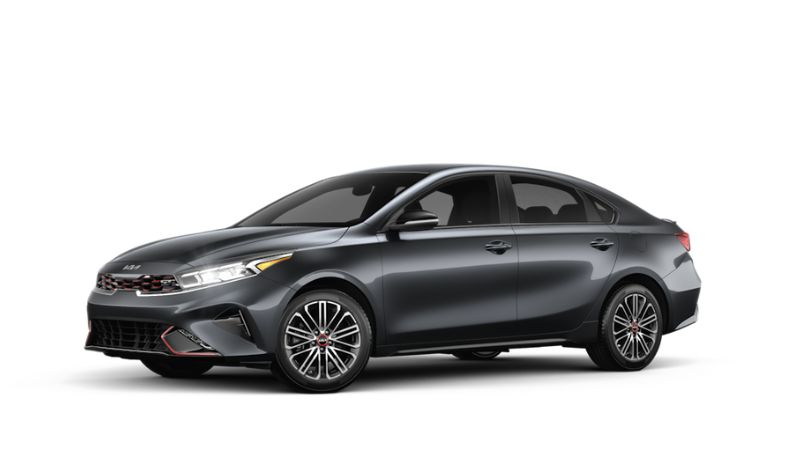 The 2023 Kia Forte is a top choice for budget-conscious women seeking style and value in a compact car. One of the top cars for women offers a spacious and upscale interior, excellent fuel economy, and a wealth of tech and safety amenities. However, it may not satisfy those seeking a more thrilling ride. Overall, it's a classy and elegant option for female drivers.
Price: Starting at $20,815
6. 2023 Porsche Cayenne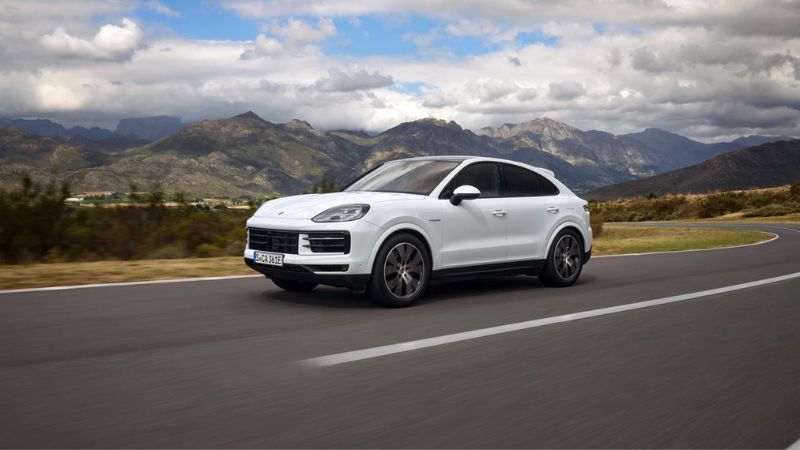 The 2023 Porsche Cayenne impresses with luxury, driven by its price, ride quality, comfort, and tech. The base model boasts a 335-hp turbo V-6, outpacing typical SUVs, with stronger engine options available. It wows with a 12.3-inch touchscreen and a lavish interior. For affluent women, the 2023 Cayenne delivers premium value and performance.
Price: Starting at $73,650
7. 2023 Chevrolet Bolt EV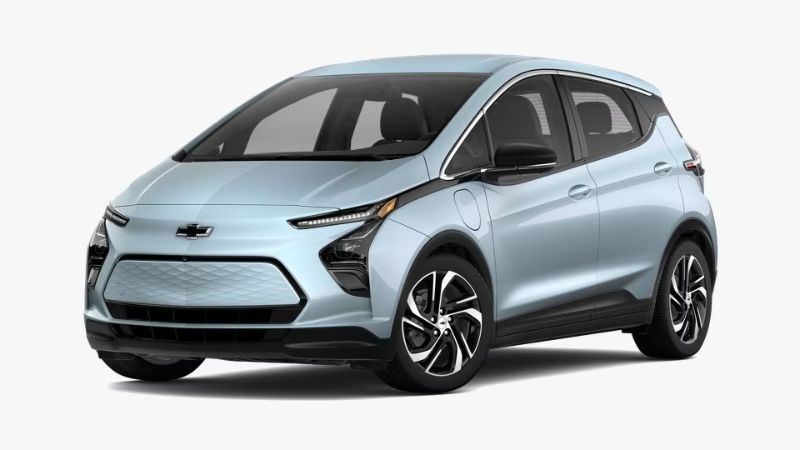 Introduced in 2017, the Bolt is a reliable choice for women looking for a compact EV. With an EPA-estimated 259-mile range on a single charge, it suits daily commutes and occasional road trips. Its powertrain, featuring a 65-kWh battery producing 200 hp and 266 lb-ft of torque, allows for a 0-60 mph acceleration time of 6.4 seconds.
Notably, the one-pedal driving mode simplifies braking. Standard safety features encompass automatic emergency braking, lane-keeping assist, and automatic high beams. The 2LT trim offers parking sensors, blind-spot monitors, and adaptive cruise control.
Interior space is impressive, with greater cargo capacity and legroom than the Hyundai Kona Electric. In 2023, the Bolt EV will be even more affordable. However, the vehicle's styling has polarized opinions, and it lacks Super Cruise technology. Some also find room for improvement in interior detailing.
Price: Starting at $26,500
8. 2023 Nissan Leaf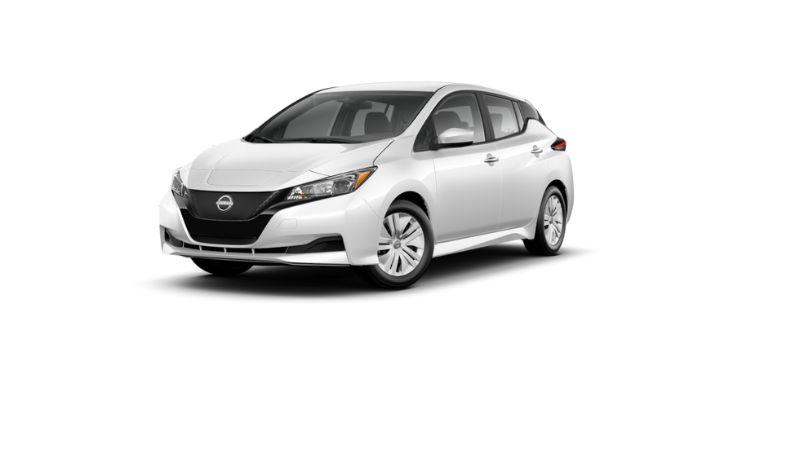 The 2023 Nissan Leaf offers an enticing subcompact car option with a low starting price, rich tech and safety features, and a pleasant driving experience. One of the decent cute cars for women on our list is easy to handle, comfortable, and boasts quick acceleration thanks to its electric powertrain.
The cabin is spacious; the front seats are accommodating, and the back seats are apt for adults. For 2023, the Leaf features refreshed exterior styling.
Nissan now offers just two models: Leaf S with a 40-kWh battery and 147-hp motor, and Leaf SV Plus with a 60-kWh battery and 214-hp motor. While perfect for city commutes, consider a longer-range EV for frequent road trips.
Price: Starting at $28,040
9. 2023 Mazda MX-5 Miata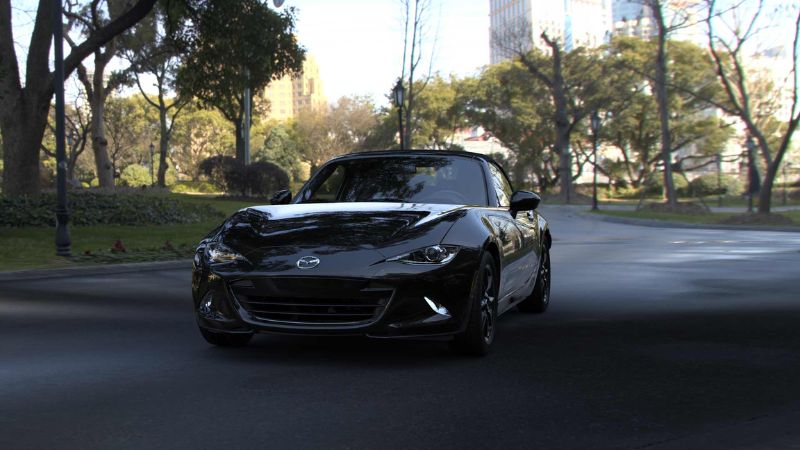 The 2023 MX-5 Miata offers a delightful, old-school driving experience with the addition of a new Zircon Sand paint option. Its compact size houses a fuel-efficient 2.0-liter engine, offering up to 26 mpg city and 35 mpg highway.
The cabin is cozy for two adults and offers essential space for a weekend's worth of luggage. Opt for the mid-level Club trim for 17-inch alloys, a limited-slip rear diff, heated seats, and a Bose sound system. Pros include nimble handling, a spirited engine, and impressive gas mileage, but it comes with a small trunk and highway noise—a top pick among cute cars in 2023, especially for women.
Price: Starting at $29,215
10. 2023 Mazda 3 Sedan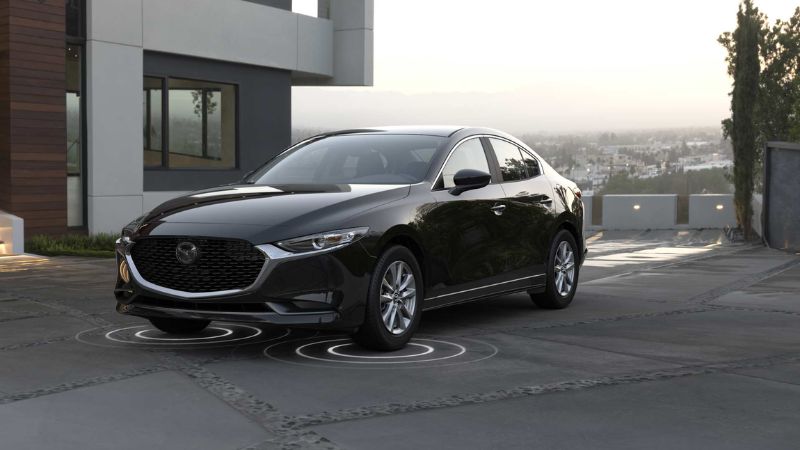 The Mazda3 is a stylish, gender-neutral vehicle that offers both fun and sophistication. It boasts two engine options: a 191-hp four-cylinder and a turbocharged version with 227-250 hp.
Available in sedan and hatchback, it now features standard phone integration through Apple CarPlay and Android Auto, plus an 8.8-inch touchscreen with Mazda's latest Connect system.
Inside, the cabin impresses with premium materials similar to luxury cars. However, cargo space in the sedan is limited. Overall, the Mazda3 is an attractive choice among cute cars for women, offering power, agility, a plush interior, and a reasonable price.
Price: Starting at $23,715
Also Read: Here is the list of 7 safe cities for women to travel alone. Just do some homework about these places and valiantly plan a trip.