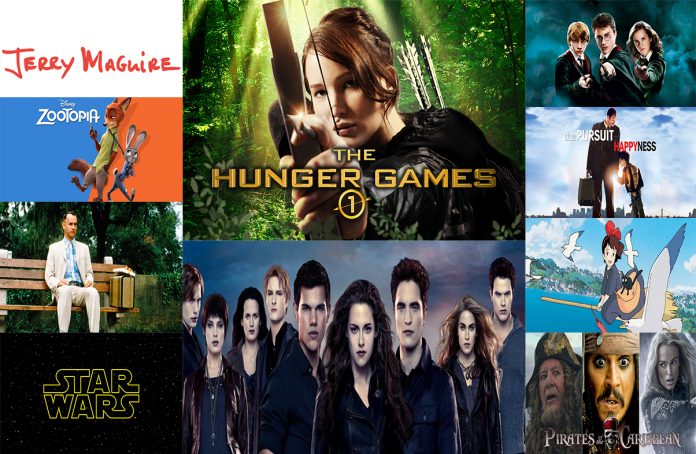 Lockdown might have seemed fun in the start but after 5 months, it's must be driving you crazy. After the initial optimism of seeing this as a time to self-care and indulge in hobbies, we're all left burnt out, anxious and wanting a return back to normal. However, considering the coronavirus situation, it might not be completely possible. So what better way to pass the time than watching movies. It doesn't take much effort or concentration. All you have to do is put it on, stare at the screen and let it distract you. With that said, here is the ultimate list of the best movie series and feel-good films to binge watch during self-isolation.
Top Must-see Film Franchises
1. Harry Potter – Best Movie Series of All Times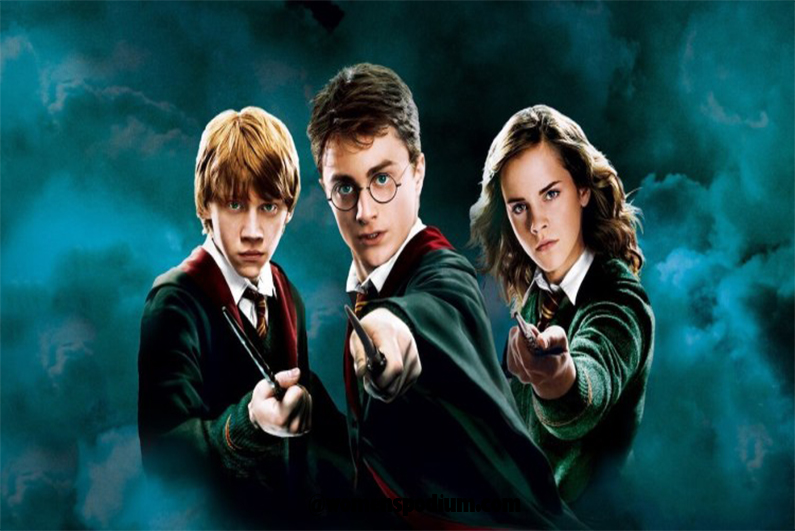 Synopsis: A young ordinary boy is suddenly admitted to Hogwarts School of Witchcraft and Wizardry. Here, he learns magic, make friends, encounters many adventures as he struggles to defeat his archenemy, Lord Voldemort. Based on the novel series of the same name by J. K Rolling, the franchise consists of eight movies.
Released: 2001 – 2011
Directed by: Chris Columbus (1-2), Alfonso Cuarón (3), Mike Newell (4), David Yates (5-8).
Written by: Based on novel series by J. K Rollings, Screenplay by Steve Kloves and Michael Goldenberg.
Starring: Daniel Radcliffe, Rupert Grint, Emma Watson.
Genres: YA, Mystery, Fantasy, Thriller, Drama.
Ratings: 7.6/10 on IMBD, 81% on Rotten Tomatoes.
Why we like it: Honestly, most of us have grown up watching the Harry Potter movies. So I don't need to tell you all the reasons it's one of the best movie series. For some of us, it's our entire childhood. That's why, quarantine is the right time to watch this. Take a trip down memory lane and relive the happy times of your childhood while watching these movies.
2. The Hunger Games
Synopsis: In a dystopian, post- apocalyptic future, young boys and girls are forced to participate in The Hunger Games, a nationally televised show where they fight to death in order to survive. The highly popular franchise consists of four movies, with one in the making.
Released: 2012 – 2015
Directed by: Gary Ross, Francis Lawrence.
Written by: Suzanne Collins, Gary Ross, Billy Ray, Simon Beaufoy, Michael deBruyn, Peter Craig, Danny Strong.
Starring: Jennifer Lawrence, Josh Hutcherson, Liam Hemsworth, Woody Harrelson, Elizabeth Banks.
Genres: Dystopic Fiction, Sci-Fi, Drama, Action.
Ratings: 7.2/10 on IMDb, 84% on Rotten Tomatoes.
Why we like it: A dystopian movie featuring survival, death and desperation might be the last thing you want to watch in these circumstances. But The Hunger Games is much more than that. Yes, it deals with some heavy themes difficult to digest but that's precisely why you should watch these films. To be more politically and socially aware as the films reflect many aspects of modern life and its problems.
3. Star Wars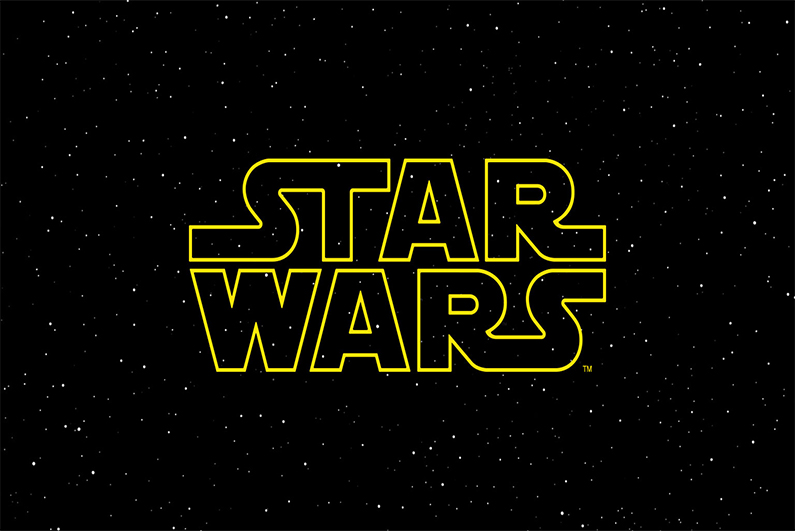 Synopsis: It's 33rd Century and in a galaxy far far away, a civil war has broken out between The Galactic Empire and the Rebel's Alliance. A young man is chosen to defeat the tyrannical villain Darth Vader, hell-bent on destroying every civilization in the universe. It's the story of valor, courage, romance and adventure. The Star Wars Saga consists of multiple films, including trilogies, sequels, prequels. It also encompasses various modes of production, such as animated series, books, comics, video games, etc.
Released: 1977 – 2019
Directed by: George Lucas and many others.
Written by: George Lucas and others.
Starring: Mark Hamill, Carrie Fisher, Felicity Jones, James Earl Jones, David Prowse, Sebastian Shaw, Natalie Portman, Emilia Clarke, Frank Oz, Liam Neeson, Samuel L. Jackson, Jimmy Smits, Christopher Lee, Ray Park, Matthew Wood.
Genres: Sci-Fi, Adventure, Thriller, Action, Space Opera, Epic.
Ratings: 8.3/10 on IMDb, 84% on Rotten Tomatoes.
Why we like it: Everyone in this world has heard of the Star Wars, even if you haven't seen it. The franchise is dubbed as the most successful of all times and rightly so. I cannot do justice to this series in a few words, that's why I encourage you to go check it out for yourself. This is one of the best thriller movies you can watch during lockdown.
4. Pirates of the Caribbean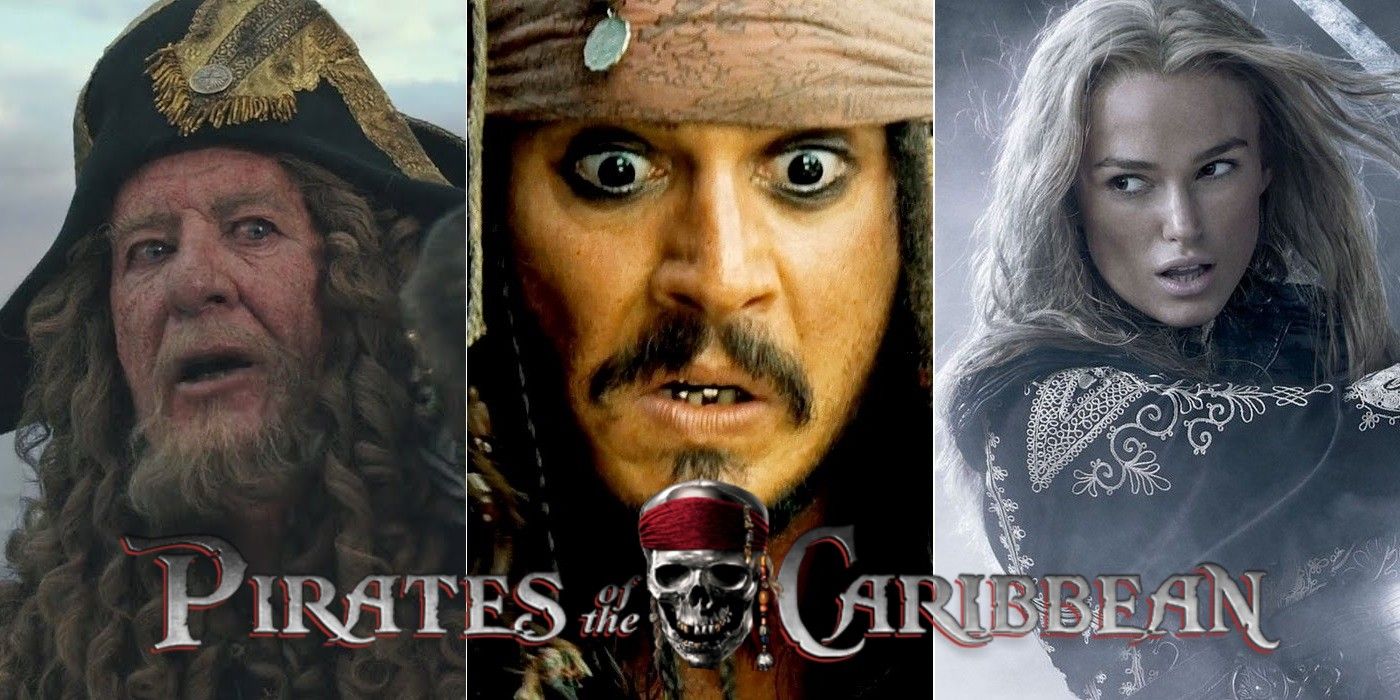 Synopsis: The films follows the adventures of Captain Jack Sparrow, a savvy pirate who often finds himself in desperate and funny situations.
Released: 2003 – 2017
Directed by: Gore Verbinski, Rob Marshall, Joachim Rønning, Espen Sandberg.
Written by: Ted Elliot, Terry Rossio, Jeff Nathanson.
Starring: Johnny Depp, Keira Knightley, Orlando Bloom, Kevin McNally, Geoffrey Rush.
Genres: Action, Adventure, Comedy, Fantasy.
Ratings: 8/10 on IMDb, 79% on Rotten Tomatoes.
Why we like it: It can be morbid and gross at times but there's no denying that it's hilarious. All the movies in this series will make you laugh at every turn. Not to mention that Johnny Depp is Hot and Keira Knightley is Gorgeous!
5. The Twilight Saga – Best Movie Series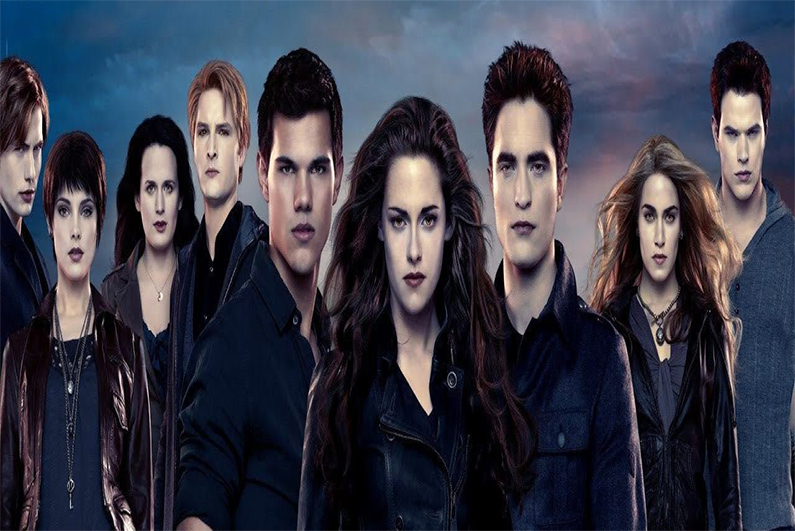 Synopsis: The story follows Bella Swan, a teenage girl who falls in love with a vampire.
Released: 2008 – 2012
Directed by: Catherine Hardwicke (1), Chris Weitz (2), David Slade (3), Bill Condon (4-5).
Written by: based on the novel series by Stephanie Meyer, Screenplay by Melissa Rosenberg.
Starring: Robert Pattinson, Kristen Stewart, Taylor Lautner.
Genres: Romance, Fantasy, Drama.
Ratings: 5.2/10 on IMDb, 49% on Rotten Tomatoes.
Why we like it: Yes, yes, I know the movies are completely a meme now. The Twilight Saga might not be considered the best movies series. But really, a little bit of girlie romance fantasy doesn't hurt anybody. If you don't like it or find it too ridiculous, just watch it for the laughs. And yes, Robert Pattinson is still goddamn Hot.
Not the Best Movie Series but Definitely the Best Feel-Good Films to Comfort yourself during Isolation
6. The Pursuit of Happyness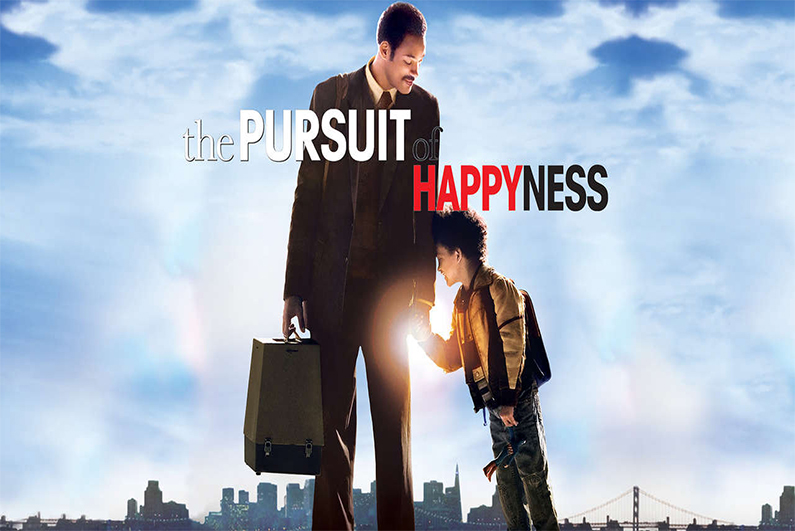 Synopsis: Based on a memoir of the same name by Chris Gardner. It is the story of a homeless man's struggle to pursue happiness. He tries to make a living for himself and his son, after his wife leaves him and he becomes homeless.
Released: 2006
Directed by: Gabriele Muccino.
Written by: Steven Conrad.
Starring: Will Smith, Jaden Smith, Thandie Newton.
Ratings: 8/10 on IMDb, 67% on Rotten Tomatoes.
Genres: Biography, Drama.
Why we like it: It's a moving story with a simple yet honest message. "Hard work, persistence and courage leads to success". This moral idea has been repeated so many times that it has become redundant. This film, however, reinforces it through a new perspective.
7. Forrest Gump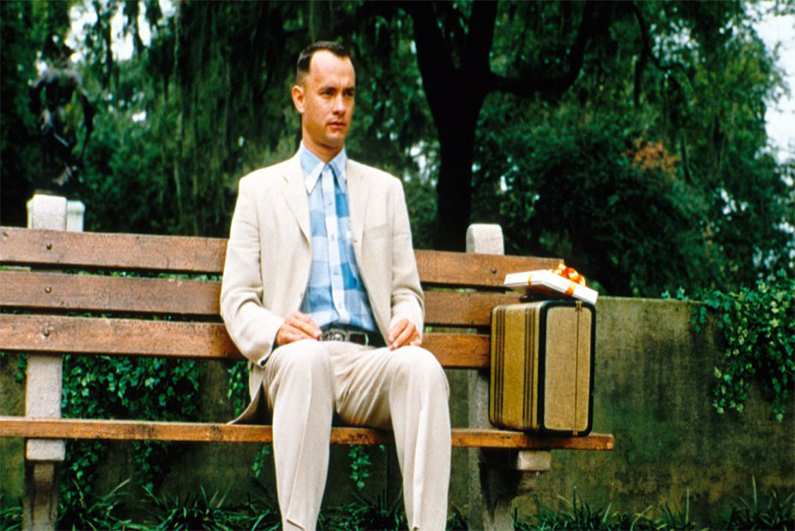 Synopsis: The film follows the sometimes sad, sometimes comical life of our protagonist.  Forrest Gump is a kind-hearted but slow-witted man who unintentionally influences some major events of the 20th century American.
Released: 1994
Directed by: Robert Zemeckis.
Written by: Eric Roth.
Starring: Tom Hanks, Sally Field, Robin Wright, Gary Sinise.
Ratings: 8.8/10 on IMDb, 71% on Rotten Tomatoes.
Genres: Comedy, Drama.
Why we like it: In few words, the film is simply touching, inspiring and heart-warming. After finishing it you'll be left with a warm, fuzzy feeling that will encourage you to see the world through the childlike eyes of our protagonist – in a less confused and complicated way.
8. Jerry Maguire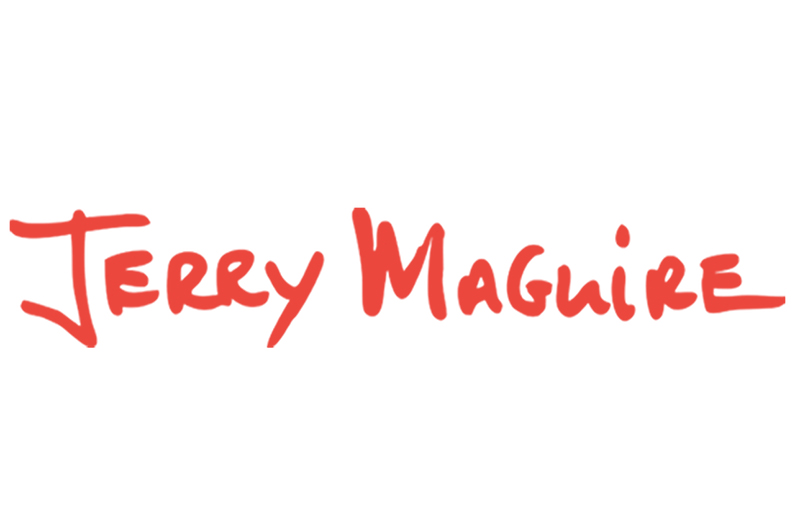 Synopsis: A rich, successful sports agent, Jerry Maguire, throws it all away because he choses his conscience over money. The story is about him rebuilding his life while holding on to his beliefs. It focus on good spirit, faith, love and friendships as the more important things in life.
Released: 1996
Directed by: Cameron Crowe.
Written by: Cameron Crowe.
Starring: Tom Cruise, Regina King, Renée Zellweger, Cuba Gooding Jr.
Genres: Romance, Sports, Drama, Comedy.
Ratings: 7.3/10 on IMDb, 83% on Rotten Tomatoes.
Why we like it: Tom Cruise – yes, because of Tom Cruise. But no, the film is actually very inspiring and touching. It gives you an optimistic outlook on life that most of us need right now.
9. Zootopia – Must Watch Movie Series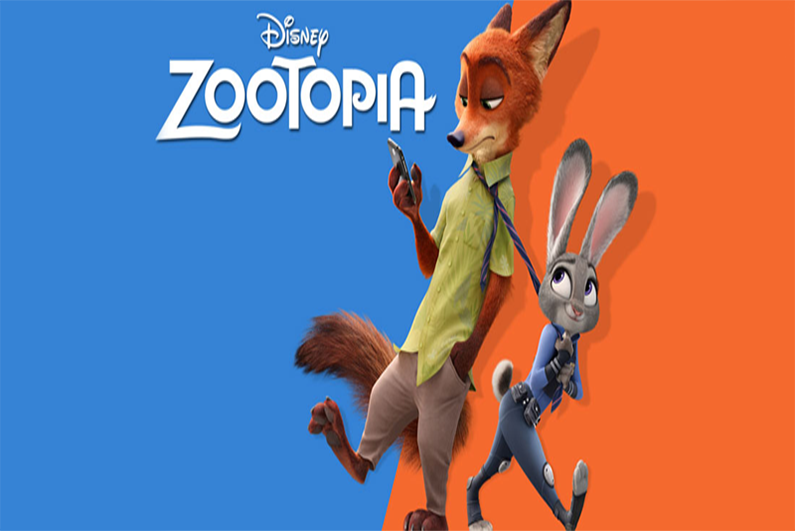 Synopsis: In a society where anthropomorphic animals live, a rookie rabbit fox, in order to prove herself, teams up with a red fox con-artist to solve the mystery of the disappearing predators.
Released: 2016
Directed by: Byron Howard, Rich Moore.
Written by: Jared Bush, Phil Johnston.
Starring: Ginnifer Goodwin, Idris Elba, Jason Bateman, Shakira, Jenny Slate, Bonnie Hunt.
Genres: Animation, Comedy, Adventure, Mystery.
Ratings: 8/10 on IMDb, 98% on Rotten Tomatoes.
Why we like it: Zootopia is about breaking stereotypes and proving yourself against all odds. The world is unfair and prejudiced but we shouldn't let that stop us from doing what we love.
10. Kiki's Delivery Service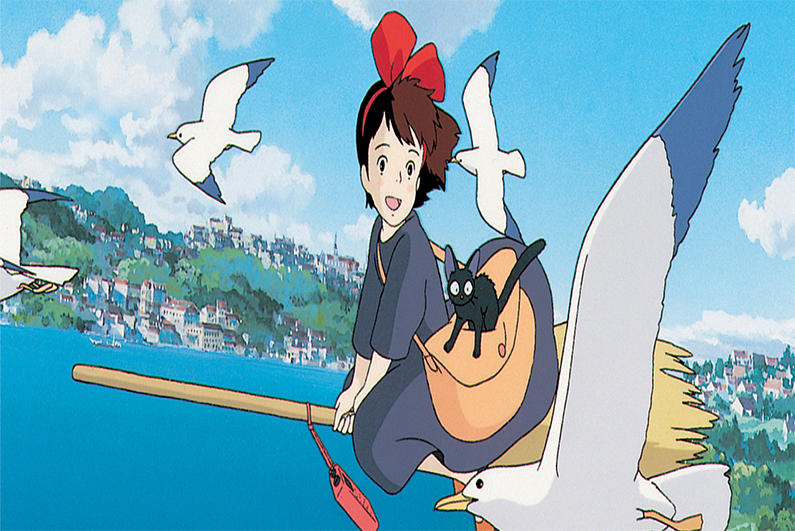 Synopsis: A Japanese animation film one of the best movie series about a young witch, Kiki, who leaves her home and moves to another town in search of work and life experience. The movie follows her as she overcomes self-doubt and finds her identity in a strange and unfamiliar place.
Released: 1989
Directed by: Hayao Miyazaki.
Written by: Hayao Miyazaki.
Starring: Minami Takayama, Rei Sakuma.
Genres: Animation, Adventure, Fantasy.
Ratings: 7.8/10 on IMDb, 98% on Rotten Tomatoes.
Why we like it: Any film by Hayao Miyazaki is sure to be the best. This film is a heart-warming coming-of-age story about a young girl who learns to live life. It explores how independence and reliance on loved ones are both needed in life. Not to mention the breath-taking animation, characteristic of Studio Ghibli will have a soothing affect on you, not unlike the simple living portrayed in Amish movies.