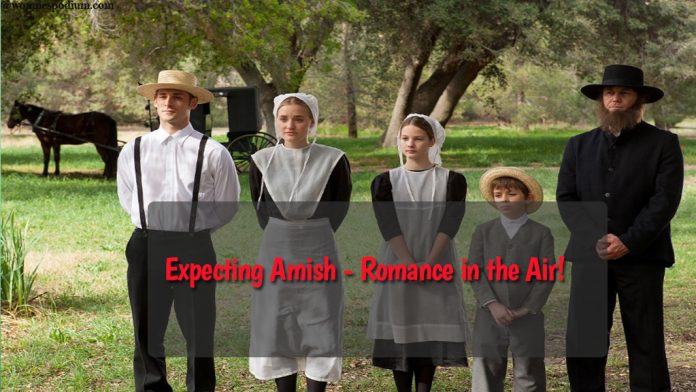 Movies and Dramas are my best leisure, a couple of weeks ago, one night while searching some Hallmark Movies on Youtube.com, I accidentally clicked on a movie which turned out to be a beautiful romantic movie, 'Expecting Amish'. A beautiful movie between an Englisher and an Amish girl brought to us by Lifetime Movies. Till that day I didn't know anything about the Amish community and after a little bit of research, I was taken away by Shock with their living with simplicity.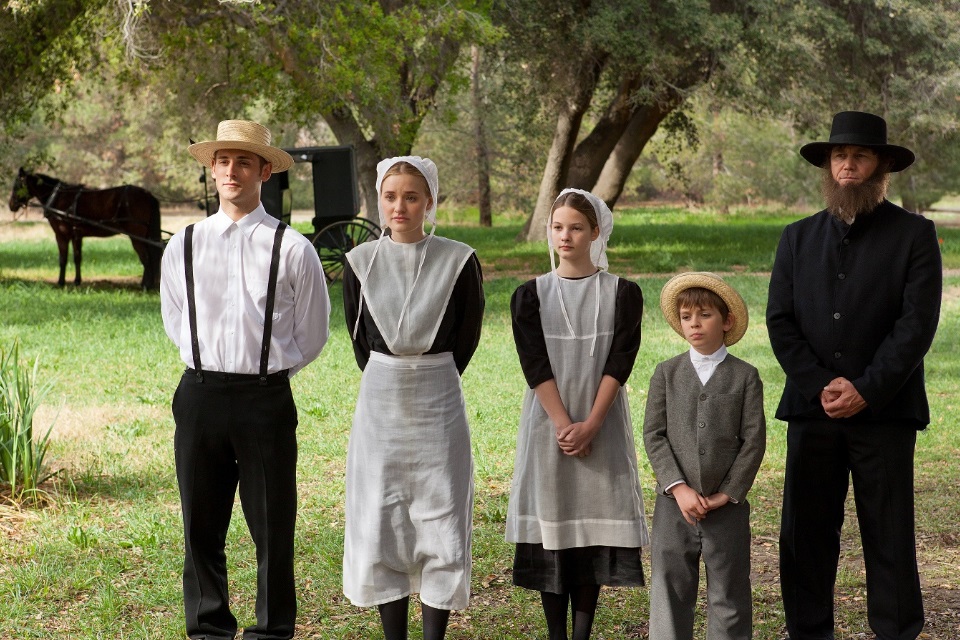 Must tell you guys that I am literally impressed seeing them so integrated into their community even in this 21st century where luxury is just one step ahead. In today's time to live without electricity and mobile phone is impossible, even to believe seems impractical but believe it or not, there is a community which doesn't avail these basic requirements of day to day life. Yes, they don't use mobile phones, they still use oil lamps instead of electricity, prefer simple food grown in their farms, they don't even use cars too… there is a long list, if you know more about them, drop an article here on Women's Podium about the Amish community.
Haters have their own opinion but I loved the girl with her simplicity, devotion towards her family, and yet passionate desires to explore the world with a guy whom she met in Los Angeles and fallen in love later.
Story Outline:
Expecting Amish is a 2014 drama film that revolves around 18-year-old Hannah Yoder and her modest Amish lifestyle. Hannah lost her mother at a young age and feels great responsibility for her younger siblings and ailing father. She gets engaged to Samuel and must marry him as soon as she gets baptized and formally joins the Amish Church. However, at the last minute, she gets convinced to join a group of her friends on a trip to Hollywood.
While there, Hannah struggles with managing her devotion to her community and lifestyle, and her group's insistence that she lives a little. Eventually, she gives in to the temptation to experience life very foreign to her and accompanies her friend to a frat party. In a very cliché turn of events, she very literally "bumps into" Josh, an aspiring DJ, and a computer science student. The two become inseparable and despite Hannah's insistence that they keep it platonic, they soon develop feelings for each other, much to her friends' dismay.
After their time in the outside world is up, Hannah and her group must return to their Amish community and resume the life they left behind. With her heart still with Josh, Hannah vows to return to him after she breaks off her engagement to Samuel. However, once she is back at home, Hannah falls back into her old obedient ways and sacrifices her own wishes.
In a final twist, Hannah's life changes and she discovers that she is pregnant with Josh's baby. Now forced to choose between staying and raising the child with Samuel, or returning to her true love, Hannah realizes the true gravity of the situation. On one hand, she can continue to live a life of submission in a loveless marriage. On the other, she can pursue her real desires and risk getting shunned by her family.
Why You Should Watch Expecting Amish?
Expecting Amish is a touching romantic film that is entertaining despite being very predictable. The cast is pretty solid and the chemistry between the lead characters, AJ Michalka and Jesse McCartney, is very cute and well portrayed.
Expecting Amish Ending:
After revealing to Samuel that she is pregnant with someone else's baby, he comes up with the plan of a hasty marriage and promises to raise the child as his own. Hannah agrees to the plan but decides that Josh deserves to know and gives him a call from the phone he gave her. Josh drives all the way from Los Angeles to tell Hannah that he loves her and asks her to come live with him. Hannah's fear of getting shunned comes true when Samuel exposes her pregnancy in front of the entire village.
Hannah still gets her happy ending, although we never see it on screen. Instead, we get to hear of it in a letter that she sends her father eight months after she left them. In it, she reveals that Josh and she now have a baby girl whom she's named after her late mother.
Written by: 
Samantha DiPippo
Scott Durdan
Directed by: Richard Gabai
Starring:
AJ Michalka
Jesse McCartney
Alyson Stoner
Cayden Boyd
Aurelia Scheppers
Avery Kristen Pohl
Ratings:
IMDB: 6.3/10
Popular Amish Movies:
If you loved Expecting Amish and would like to learn more about the Amish lifestyle in movies, here are some other popular flicks you might enjoy: