Movies and Dramas are my best leisure, a couple of weeks ago, one night while searching some Hallmark Movies on Youtube.com, I accidentally clicked on a movie which turned out to be a beautiful romantic movie, 'Expecting Amish'. A beautiful movie between an Englisher and an Amish girl brought to us by Lifetime Movies. Till that day I didn't know anything about the Amish community and after a little bit of research, I was taken away by Shock with their living with simplicity.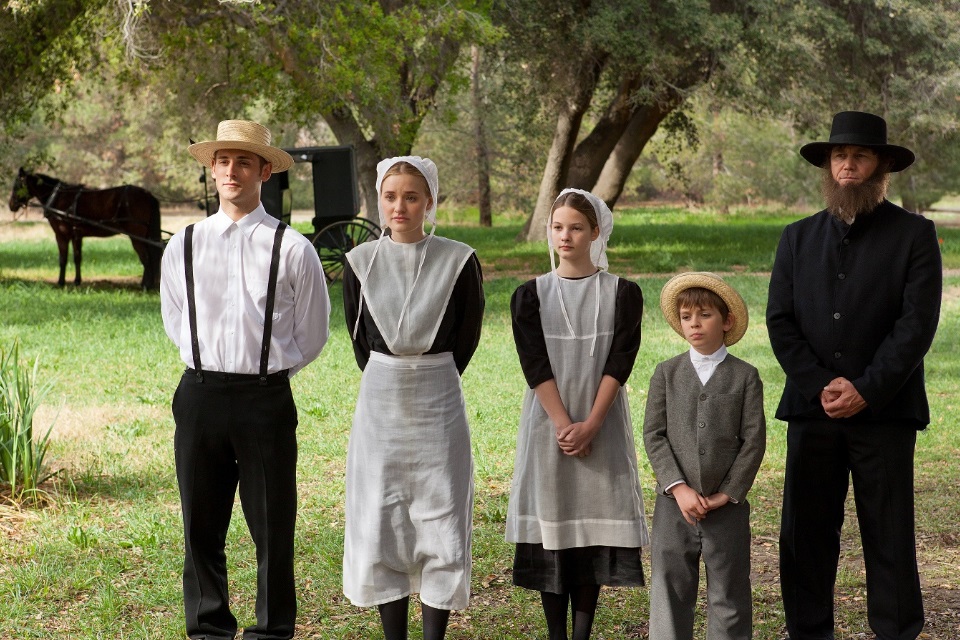 Must tell you guys that I am literally impressed seeing them so integrated into their community even in this 21st century where luxury is just one step ahead. In today's time to live without electricity and mobile phone is impossible, even to believe seems impractical but believe it or not, there is a community which doesn't avail these basic requirements of day to day life. Yes, they don't use mobile phones, they still use oil lamps instead of electricity, prefer simple food grown in their farms, they don't even use cars too… there is a long list, if you know more about them, drop an article here on Women's Podium about the Amish community.
Haters have their own opinion but I loved the girl with her simplicity, devotion towards her family and yet passionate desires to explore the world with a guy whom she met in Los Angeles and fallen in love later.
Story Outline:
Expecting Amish is a 2014 American television drama film. It is a soothing story of 18-year-old Hannah Yoder, who is ready to join the Amish Church and marry her boyfriend Samuel. But things changed when she goes to Los Angeles and got a glimpse of the world beyond her thoughts.
Why Watch?:
If you are into romantic movies and want to vouch for a delicate romantic movie then must watch Expecting Amish.
Written by: 
Samantha DiPippo
Scott Durdan
Directed by: Richard Gabai
Starring:
AJ Michalka
Jesse McCartney
Alyson Stoner
Cayden Boyd
Aurelia Scheppers
Avery Kristen Pohl
Ratings:
IMDB: 6.3/10