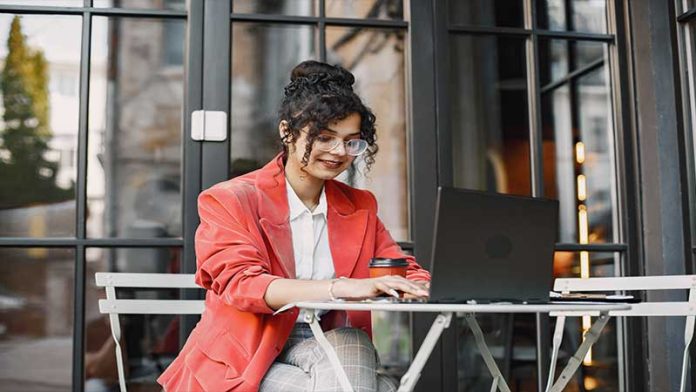 We've been told about the importance of hard work ever since we were little children. While hard work is important to achieve your dreams, it is futile if you do not know how to work hard, and smartly. Working hard and working smart might seem very similar, but this can make all the difference in the long term. Let's navigate work smarter, not harder quotes to understand it clearly but before that, just look at the difference between hard work and smart work.
So, What is the Difference Between Hard Work and Smart Work?
Hard work simply means putting strenuous hours into doing something and working until we get the desired outcome. On the other hand, smart work means looking at the most optimal way to get a task done that caters to both the quality and the quantity of work done in a given period. It can be effortless to hit a burnout or experience a block with hard work. This can lead to a drop in motivation, and we can lose our sense of purpose.
The philosophy of smart work allows us to work in a way that is in conjunction with our mental and physical wellness. Instead of dealing with tasks as they come up, the philosophy of smart work allows us to take control of our days and spend our precious energy on things that matter most in the long term. This includes prioritizing our tasks, making an account for our energy levels during the day scheduling the most difficult tasks when we have the most energy, taking time off for breaks, and making time for self-care. It is surprising how much difference a little bit of smart planning can make to our productivity. So when you're working, ensure that you are working hard but intelligently. 
30 Highly Inspiring Quotes on Work Smarter, Not Harder
Here are some quotes to inspire you to inculcate smart work into your daily routine.
Sometimes, things may not go your way, but the effort should be there every single night.

— Michael Jordan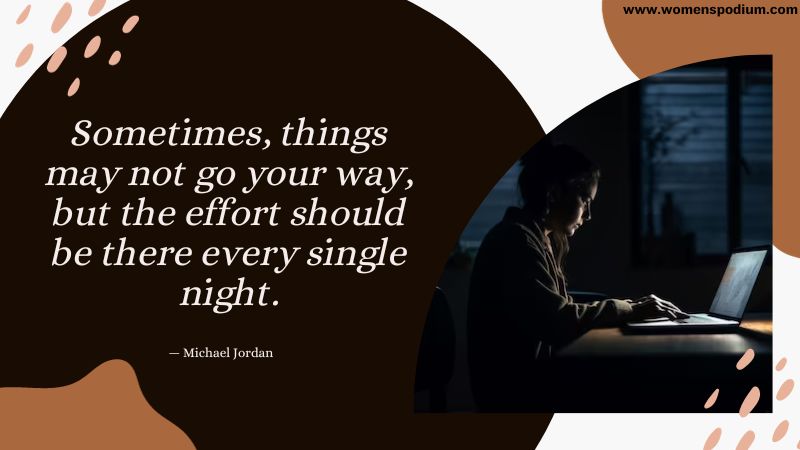 The way to get started is to quit talking and begin doing.

— Walt Disney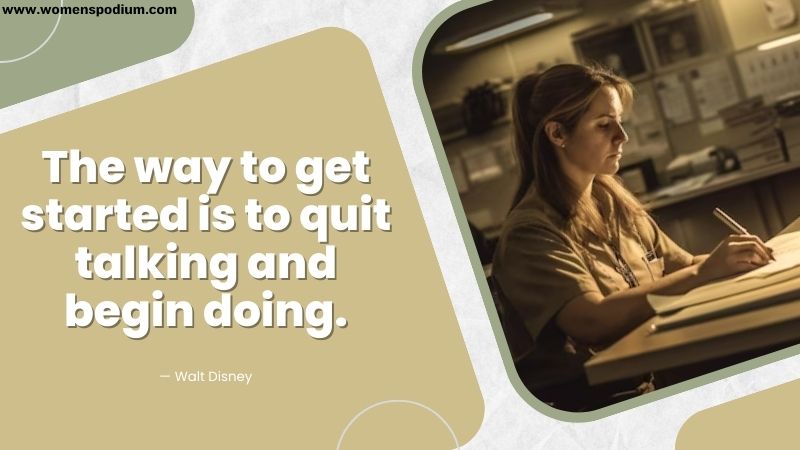 Do something instead of killing time. Because time is killing you.

— Paulo Coelho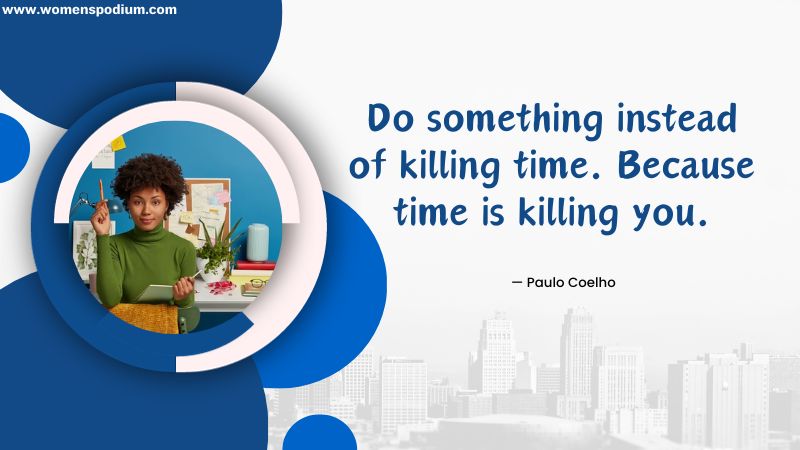 If you're walking down the right path and you're willing to keep walking, eventually you'll make progress.

— Barack Obama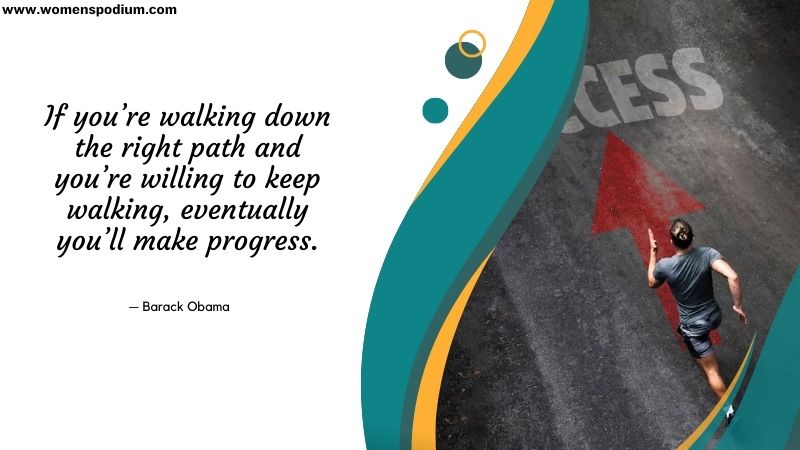 You've gotta keep control of your time and you can't unless you say no. You can't let people set your agenda in life.

— Warren Buffett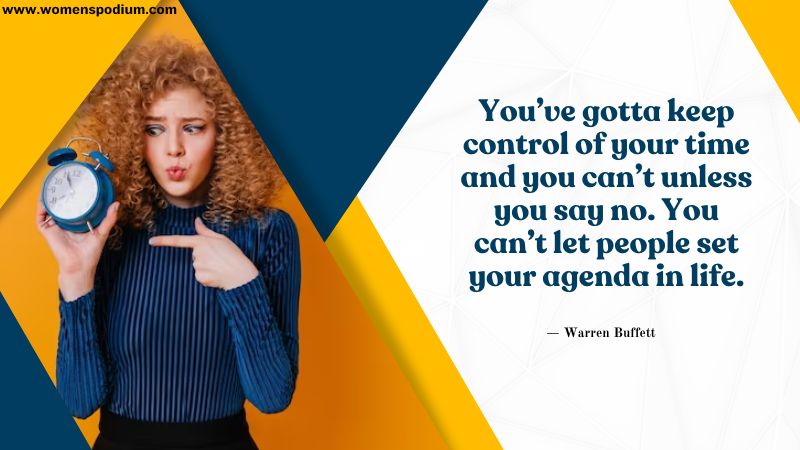 If you spend too much time thinking about a thing, you'll never get it done.

— Bruce Lee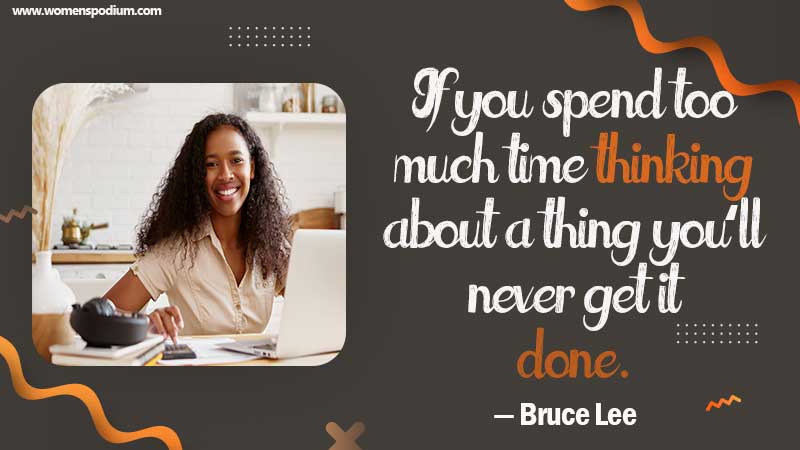 Focus on being productive instead of busy.

— TIM FERRISS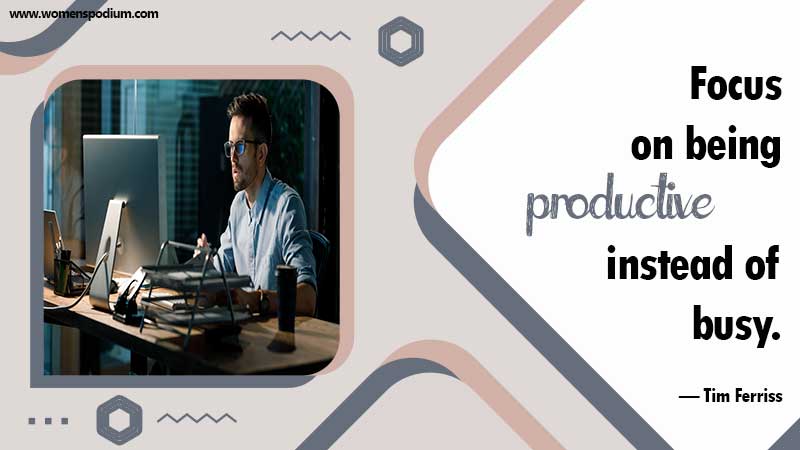 Once you have mastered time, you will understand how true it is that most people overestimate what they can accomplish in a year-and underestimate what they can achieve in a decade!

— Tony Robbins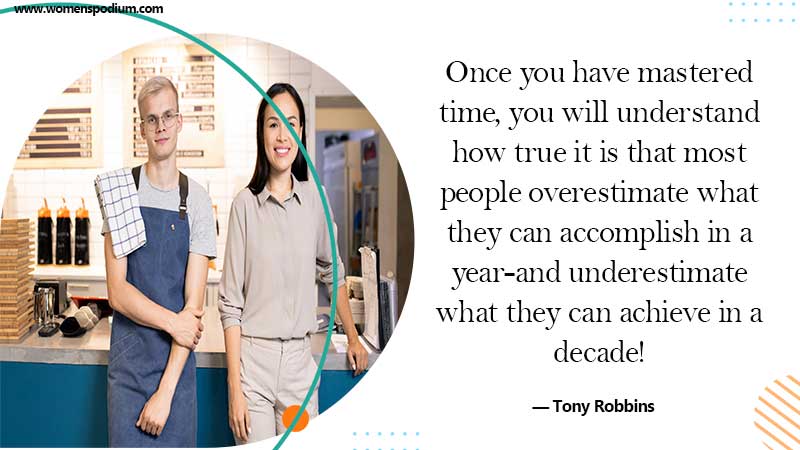 What looks like multitasking is really switching back and forth between multiple tasks, which reduces productivity and increases mistakes by up to 50%.

— Susan Cain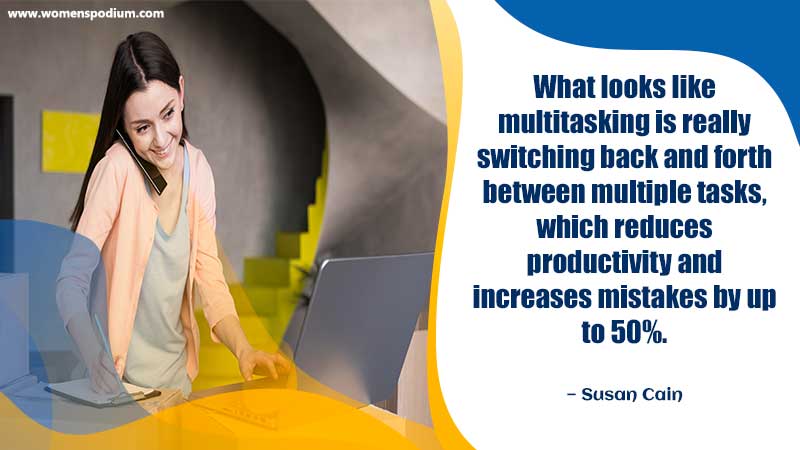 Gentleness doesn't get work done unless you happen to be a hen laying eggs.

— COCO CHANEL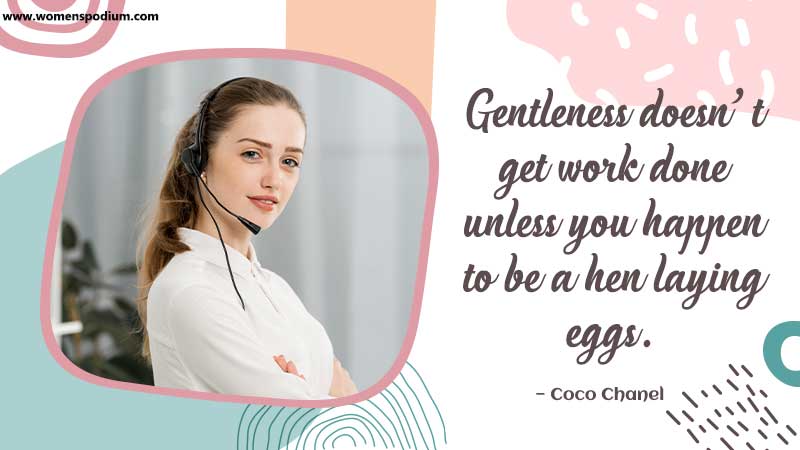 Work hard, and you will earn good rewards. Work smart, and you will earn great rewards. Work hard and work smart, and you will earn extraordinary rewards.

― Matshona Dhliwayo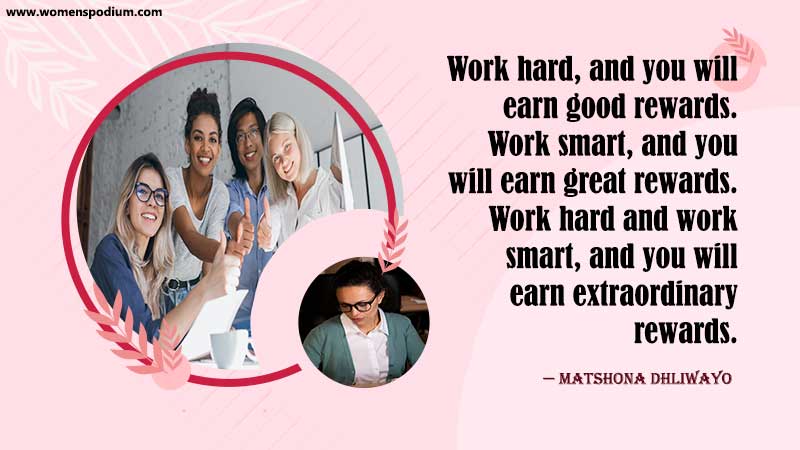 Those who work hard, work alone. Those who work smart, work as a team.

― Utibe Samuel Mbom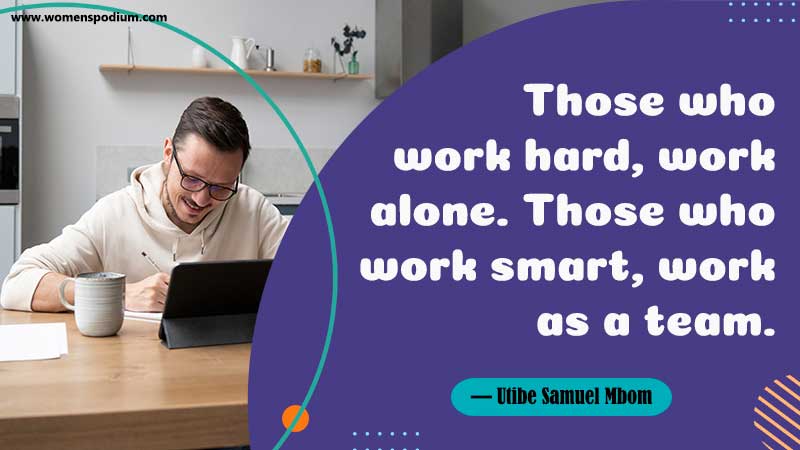 Productivity is never an accident. It is always the result of a commitment to excellence, intelligent planning, and focused effort.

—Paul J. Meyer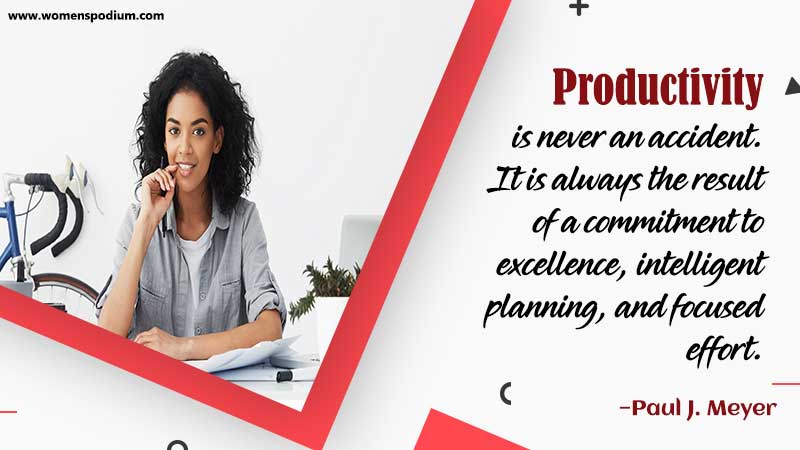 Happiness lies in the joy of achievement and the thrill of creative effort.

— Franklin D. Roosevelt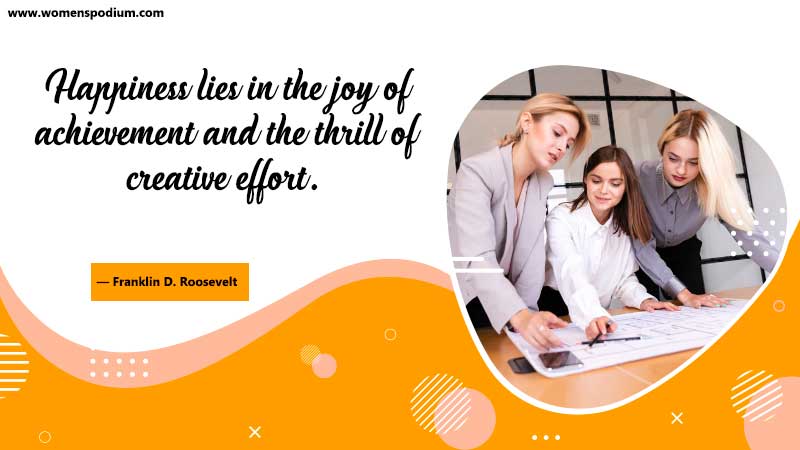 Lost time is never found again.

— Benjamin Franklin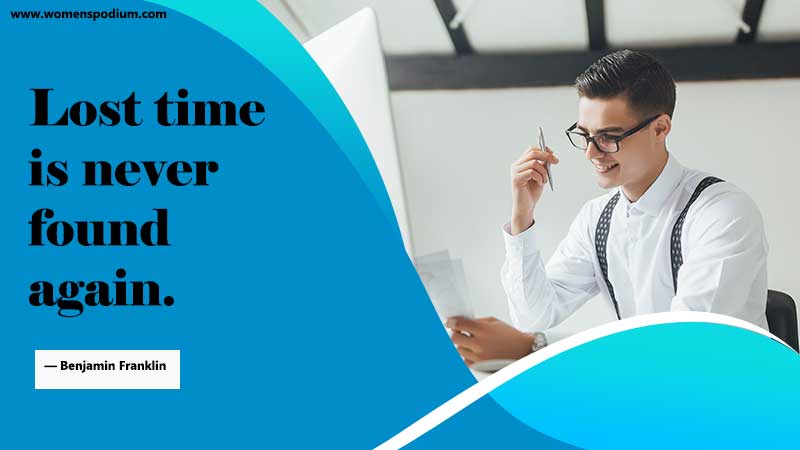 There is joy in work… There is no happiness except in the realization that we have accomplished something.

— Henry Ford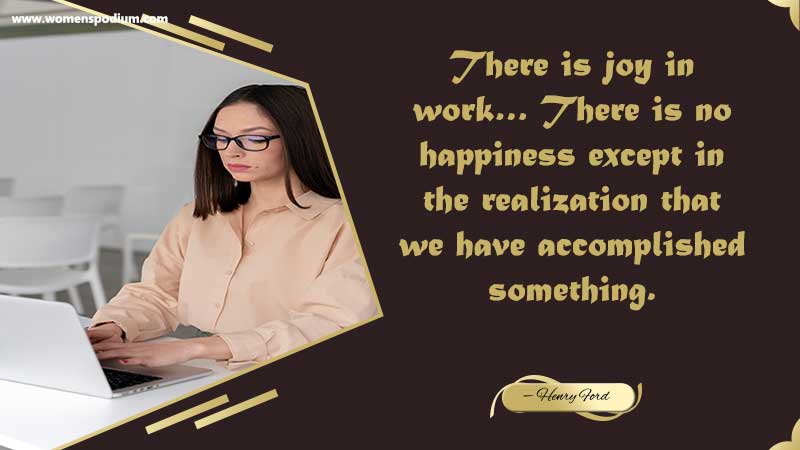 Satisfaction lies in the effort, not in the attainment. Full effort is full victory.

— Aristotle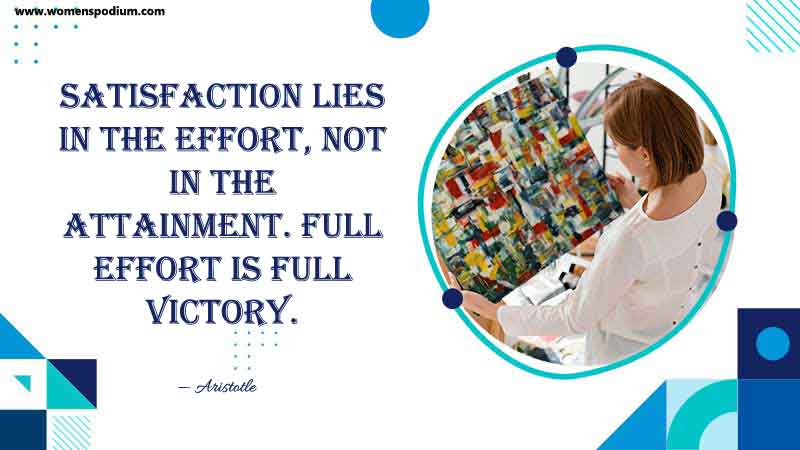 The only way to do great work is to love what you do.

— Steve Jobs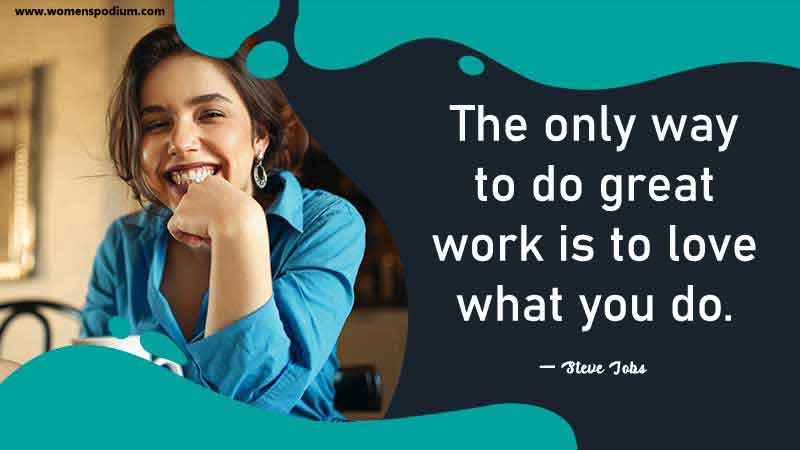 Start by doing what's necessary, then what's possible; and suddenly you are doing the impossible.

— Saint Francis of Assisi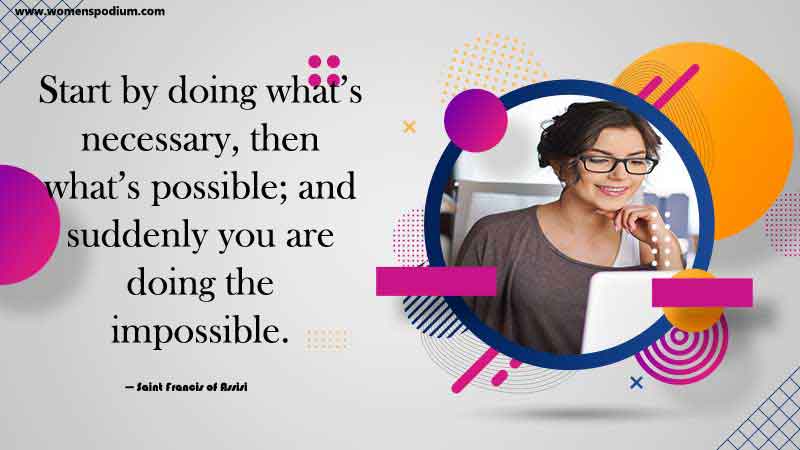 Work Smarter, Not Harder
The truth is we all understand the true meaning of this saying, "Work smarter, not harder", but how many of us work on it practically or integrate it successfully into our daily lives? It's not that hard, and you just have to observe, understand a few practical ways, and then implement it in your everyday life gradually; everything will fall into place. Quotes truly help in getting a clear-cut idea of any thoughts, and we hope these quotes are helping you to get the gist of it.
There's always gonna be someone better looking, there's always gonna be someone smarter, there's always gonna be someone who works harder. What you have to offer is yourself, so don't lose it, focus on it and try to bring it out.

— Jared Padalecki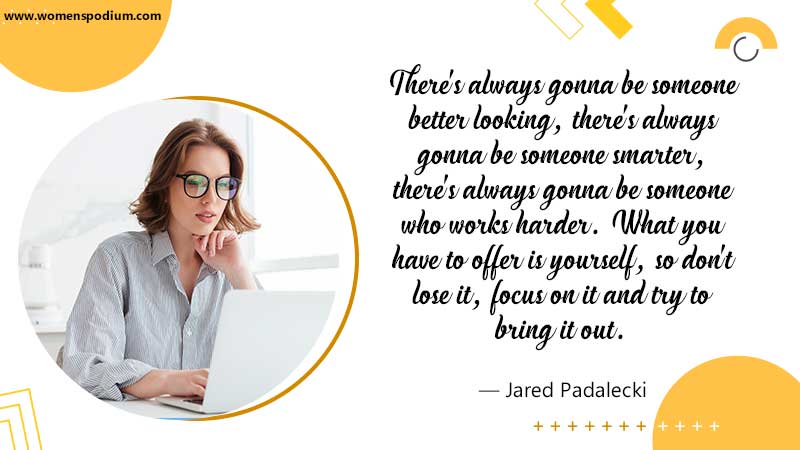 Delegate – work smarter not harder; do what you do best and drop the rest; get control of your calendar; do what you love because it will give you energy; work with people you like so your energy isn't depleted.

— John C. Maxwell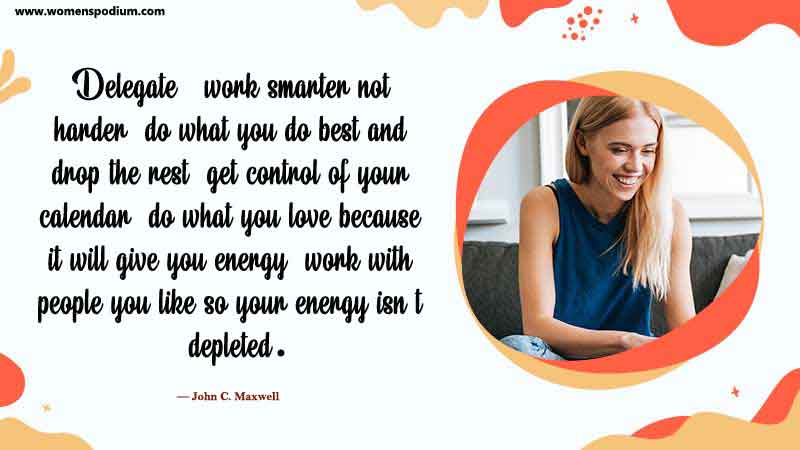 Life gets harder the smarter you get, the more you know.

— Katharine Hepburn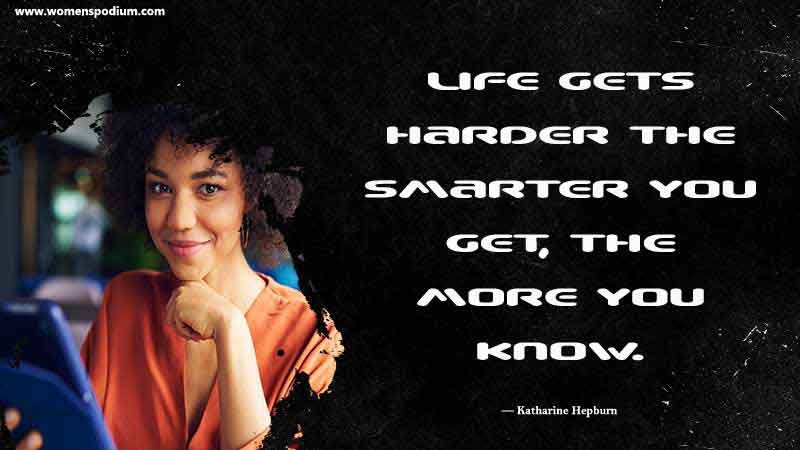 The higher the goal, the harder the climb, but after that the bigger the muscle the, smarter the mind.

— Big Sean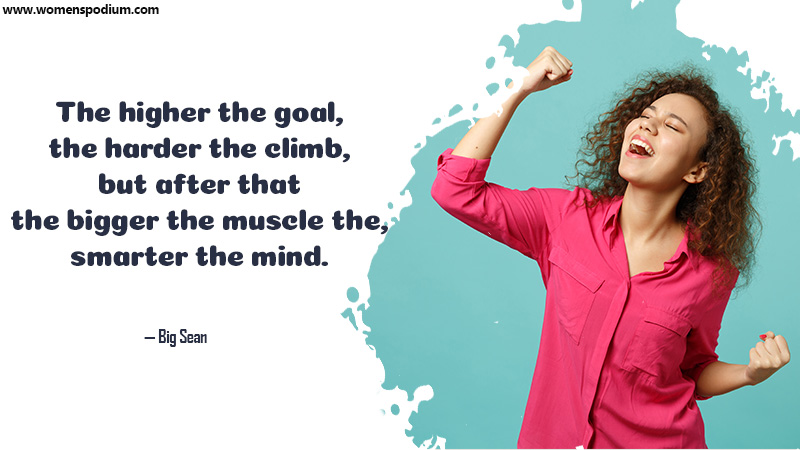 Stay the course. When thwarted try again; harder; smarter. Persevere relentlessly.

— John Wooden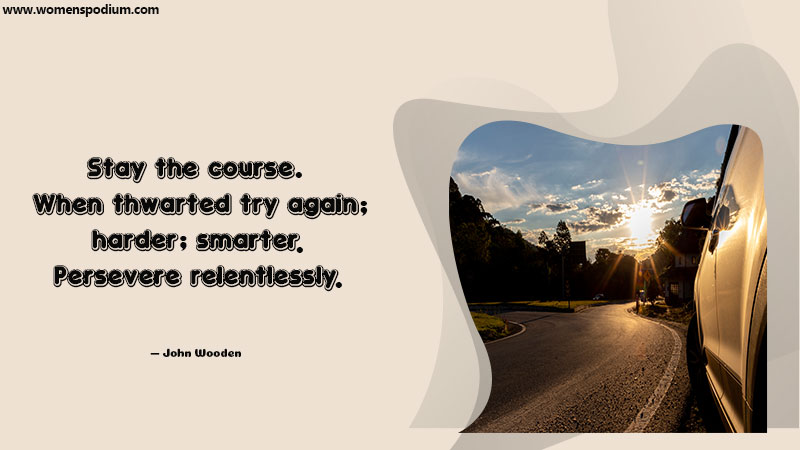 when there doesn't seem to be enough time for all you hope to accomplish, must you give things up (sleep, income, a clean house), or can you learn to condense activities, to do more in less time, to "work smarter, not harder.

— Mason Currey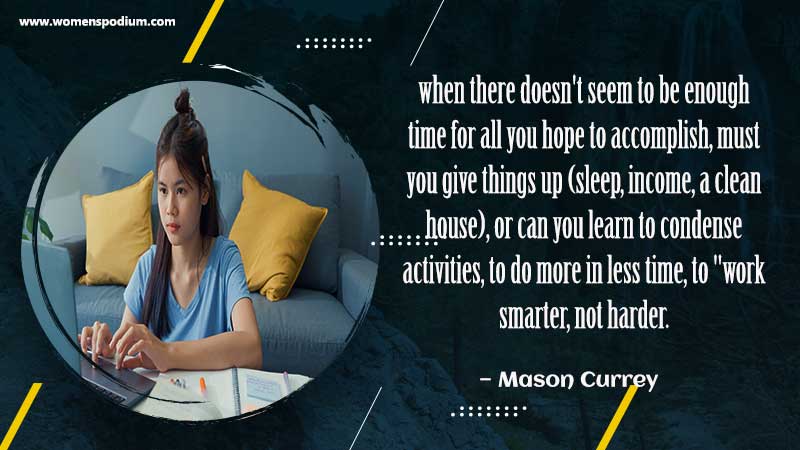 Work faster, smarter and harder.

— Larry Winget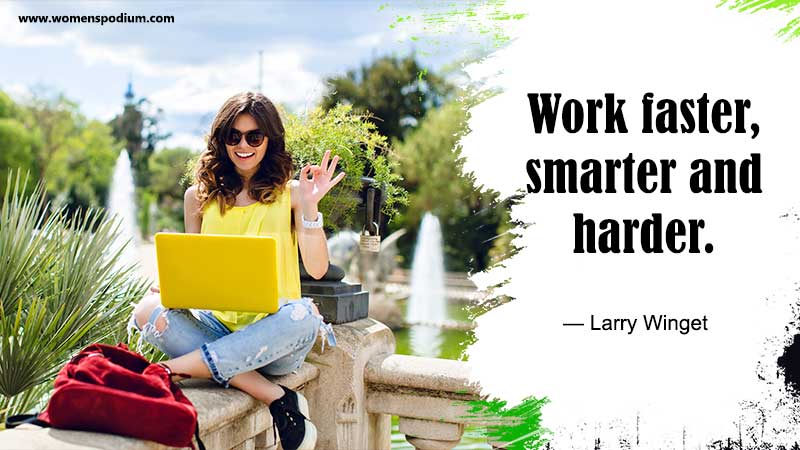 We need to think harder and smarter. What we really need is holistic analysis, not holistic media data. We need to make better use of what we have. We need to dig deeper and ask, 'Do you need to repeat the whole study or can you examine the bits that have changed and re-calibrate?'

— Jenny Beck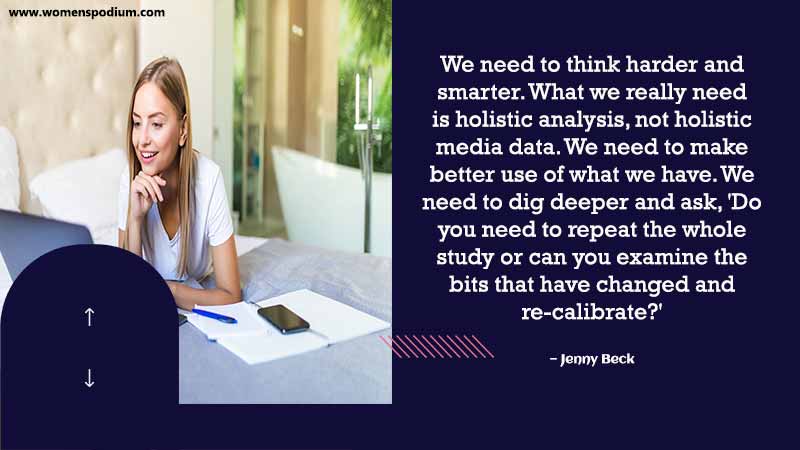 Perform the best you can for when you find that you perform your best, there is still so much more in volleyball to do better, harder, faster, and smarter. It is just like when you go for a long journey. You go as far as you can see, and when you get there, you can see farther.

— John Kessel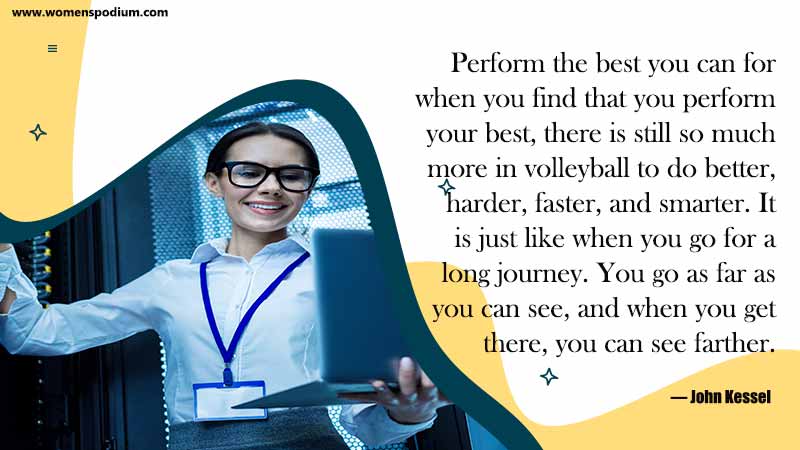 That diploma you hold in your hands today is really just your learner's permit for the rest of the drive through life. Remember, you don't have to be smarter than the next person, all you have to do is be willing to work harder than the next person.

— Jimmy Iovine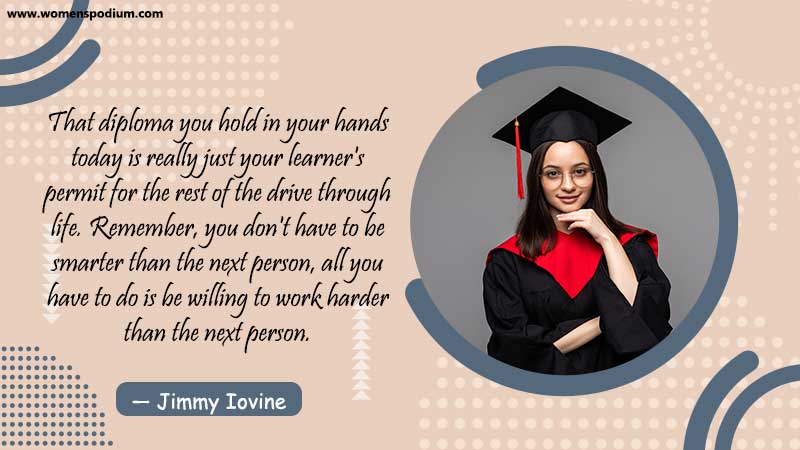 Conclusion
Working smart can look different for everyone, and that is the true beauty of it. Working smart essentially means working intuitively in alignment with your body and mind. So take the time to develop a smart working system, and watch yourself achieve your goals smartly! We hope our Work Smarter, Not Harder Quotes can efficiently boost your morale to reach your target.
Also Read:  Family Karaoke is one of those moments that truly treasure time and fetch fun elements in everyone.