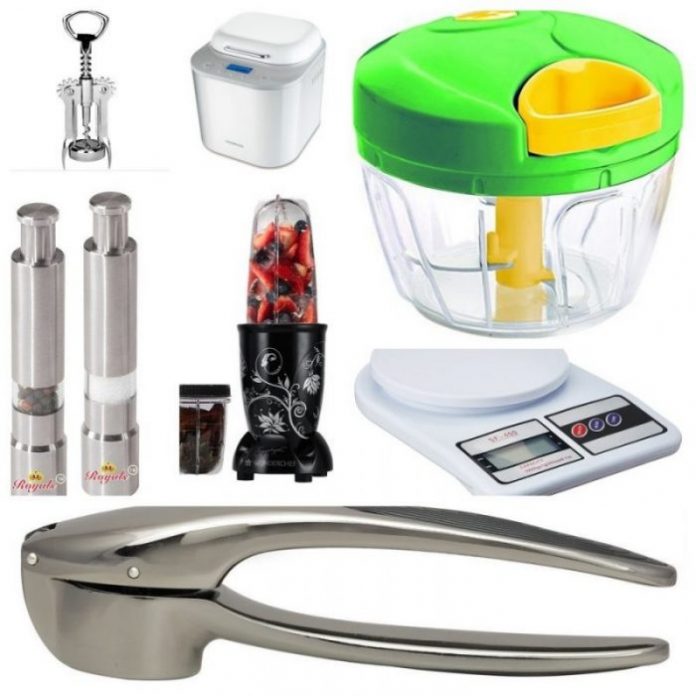 We are totally surrounded by gadgets like mobile phones, tablets, e-book readers and what not?  What's your take on the use of some of the must-have kitchen gadgets? Gadgets are playing a vital role in changing the usual lifestyle of almost every human being. Is it good or bad? What do you say? Everyone has their own views. Although the excess use of anything is not good, I am fond of kitchen gadgets – we women spend our maximum time in the kitchen so I feel our kitchen should be fully-equipped with some must-have life and time savior kitchen gadgets.
Some women love to go with traditional chopping or mincing but I always prefer choppers and vegetable cutters. If you want to save your time in the kitchen, these kitchen gadgets are our necessity. Let's have a look at some of the must-have kitchen gadgets that we can use in our daily life with ease.
Bread Maker
A bread maker is something that you need to have at your home. Instead of visiting your nearest bakery, again and again, you can easily get freshly baked bread in your own kitchen. You don't need to wait for it until it gets ready. Just get everything ready at night and set the timer; next morning you will get fresh bread all ready to be served.
Juicer
Instead of buying juices from the market, try using a juicer; by using it you can make fresh juice in your own kitchen.  You can buy a juicer mixer, which will serve both of your purposes i.e. a blender as well as you can use it as a juicer. They are quite easy to clean as well. You don't need to put much effort to keep it dirt free. For preparing a smoothie juicer is something you cannot avoid. Chop your favourite fruits into medium-small pieces and put them into your juicer. Swirl it well to get your desired smoothies.
Garlic Press
Chopping garlic with your kitchen knife is quite old fashioned and it takes quite a bit time too. However, a garlic press is something, which can solve your garlic mincing problem. Using a garlic press can save your hand from its bad odor. Try it, it's inexpensive and handy to keep anywhere in the kitchen drawers.
Vegetable Chopper

Vegetable chopper is one of the most needed kitchen appliances, evenly chopped onion is a tedious job especially when you need finely chopped onion for making an omelette, using chopper can not only save your time but also give you a big relief. The best use of a chopper for me is to chop onions, tomato, ginger, and chillies. It makes my life easier when I make fried rice, chopping vegetables quickly saves my lot of time.
Measuring Scales
When you are preparing something that needs the exact amount of ingredients then a scale, especially the digital scale is highly needed to get a perfect outcome. It helps you to measure things before adding them to your preparation. For baking purposes, a scale is something you must have in your kitchen.
Pepper Grinder
For seasoning, a dish pepper is one of the must-have kitchen tools. When you have your own pepper grinder then you don't need to buy ground pepper from the market. You can use the freshly ground pepper whenever you need it. This is not something very pricey, it is quite affordable.
Corkscrew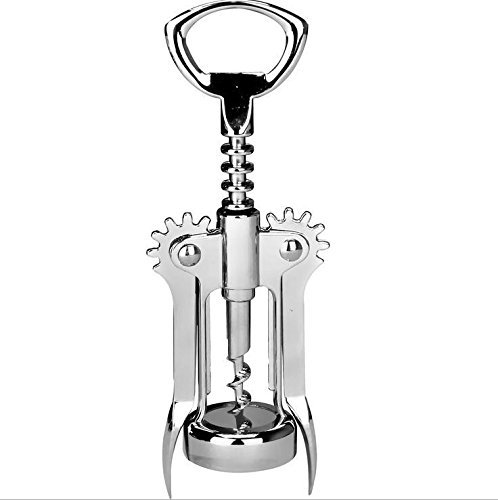 Another essential kitchen gadget is corkscrew. It makes your job so easy that you simply can't imagine opening a wine bottle or a bottle of beer without it. This is something you have to have in your kitchen. There is nothing more frustrating than not being able to open a bottle when you need to open it. If you are not master of the trick of opening bottles then corkscrew is the only option which can save you from such situations.
Wasting money is never appreciated. However, investing money for these kitchen gadgets gives you some sense of relief.  These gadgets have various uses, which makes your coking quite easy and fun as well.