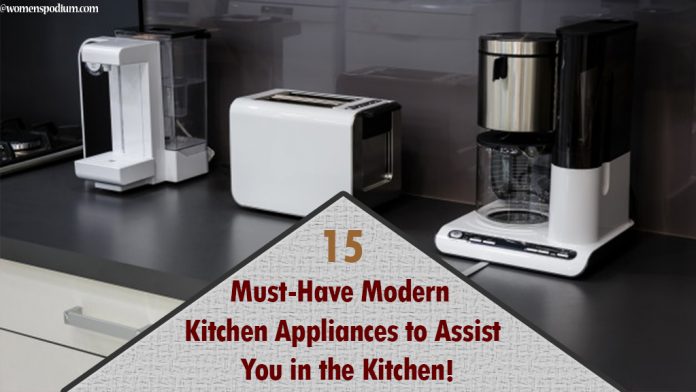 With everyone's life getting busier, we want easy and smart ways to deal with our kitchen chores. That is why the popularity of modern kitchen appliances is on the rise in recent years. Well, I am not talking about the most common kitchen appliances such as juicers, chopper, etc.; they are pretty available in every household. In this article, I will speak of those kitchen appliances that you can add to your kitchen, making cooking easier and saving your time and effort.
15 Easy to Use Modern Kitchen Appliances That Will Save You Time
Life gets easy when you have simple kitchen gadgets and tools to help you in preparing meals. If you want to remodel your house, start with the kitchen. Following are some countertop best kitchen appliances for you to have in 2021.
1. Cook with Steam – Steam Ovens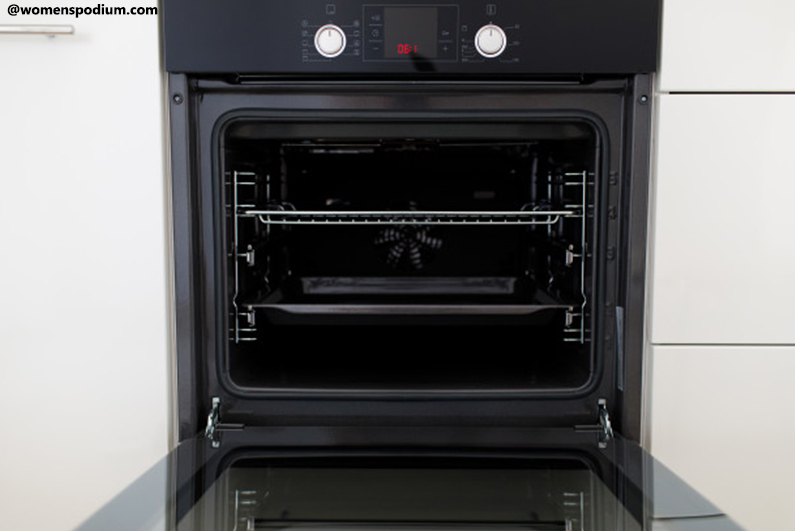 These ovens are quite different from traditional ovens because of their combined convection and steam functions. Out of many advantages of the convection-steam oven — faster even cooking and moisture-retaining are the highlights. The energy consumption is significantly less, and there is no need for oil. Plus, the color of the food comes out perfect. Also, you can avoid cross-flavoring if you want to steam salmon and cook chocolate tart together. Take a leap and buy the newest steam, it will do everything for you except it won't cook popcorn, which isn't a great loss after all.
2. Cut Down Deep Frying – Air Fryer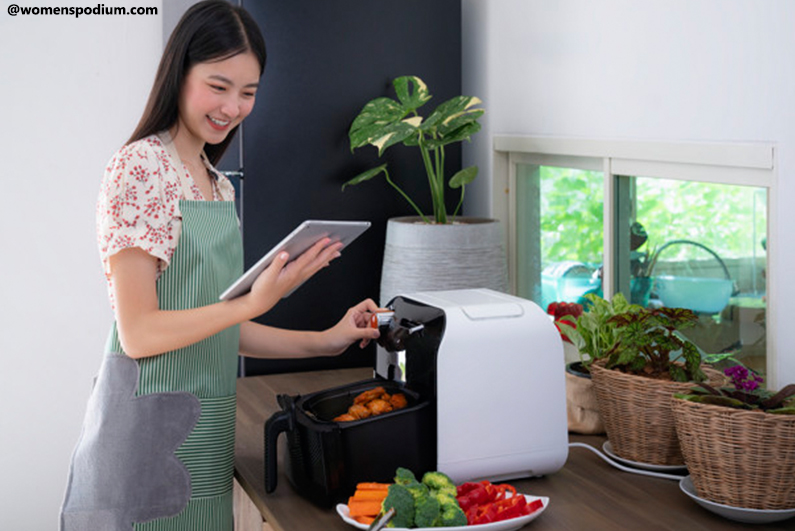 The most popular kitchen appliance trends include those kitchen gadgets which help cook healthy food. Although the food may not be exactly as pan-fried food, and the color might be slightly different, but it is best as diet food. People who can't completely give up on the fried food items but have to lose weight can try using an air fryer. You just have to glaze oil over the bread's surface and put it in the air fryer. The little oil gets absorbed, and the final result is a crispy, well-cooked food good for health.
3. Prepare Meal Faster – Multi-Cooker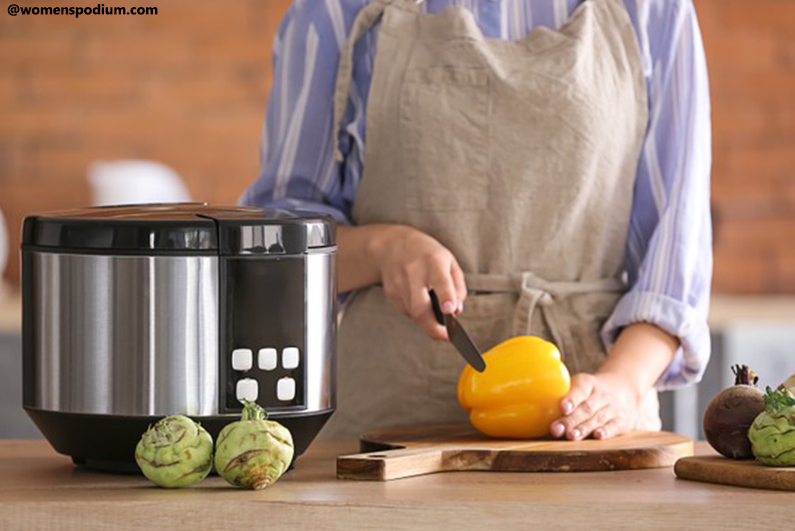 Multi-cookers are the newest modern kitchen appliances for cooking needed to comply with healthy eating trends. They permit food enthusiasts to have a free hand on trying different foods. A multi-cooker heats the food from all around the pot, unlike a regular one which burns the food sometimes. The heat from the steam does not escape the oven and prevents a hot kitchen. The multi-cooker also has a built-in timer to cook the food just about the fixed time.
4. Dry to Store for Long – Dehydrator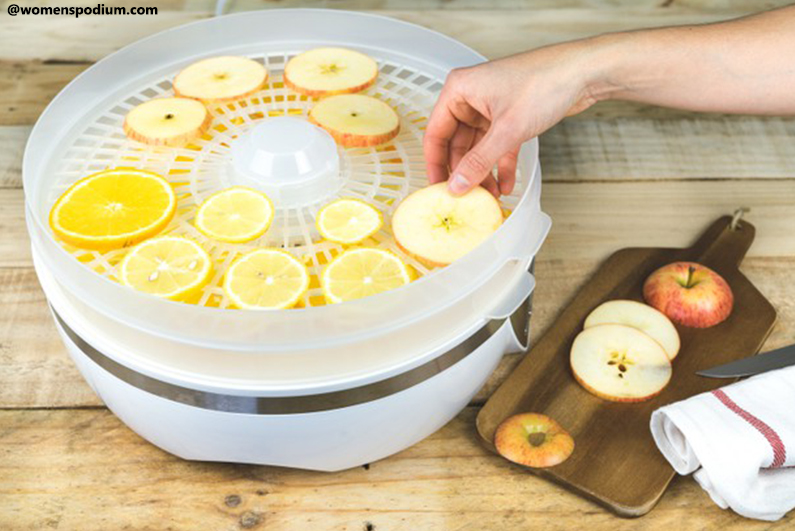 A dehydrator isn't a critically necessary appliance for cooking, and it might be a little expensive to buy. But if you usually have surplus food and want to preserve your food without wasting it. A dehydrator can be helpful. It helps you in your healthy diet routine as well. Now, keep in mind that a dehydrator isn't for cheeseburgers. You can dry the fruits such as cherries, strawberries, peach, apricot, banana, apple, and mango. Hence you are also committing to a healthy diet plan with the dehydrator.
5. Energy-Saving Pressure Cooker – Instant Pot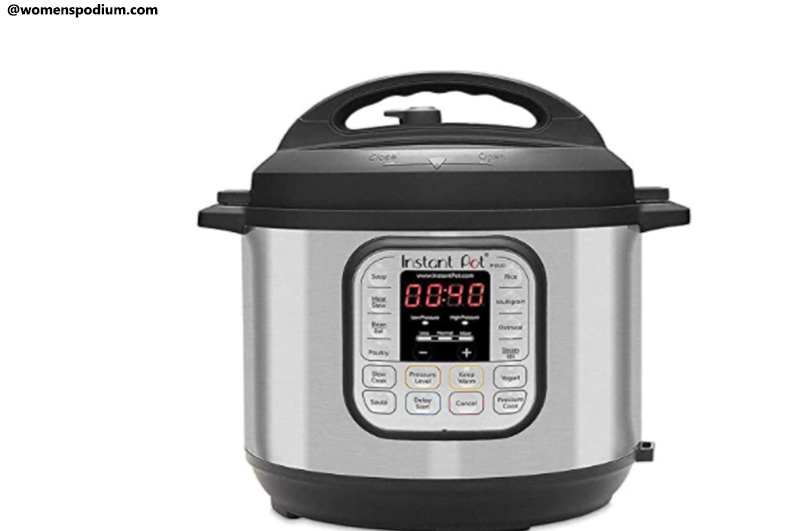 This smart kitchen gadget is an energy-efficient appliance because of its less energy consumption. Both cooking time and energy usage can lessen up to 70%. It is different from the regular cooker in the sense that the cooking chamber is carefully insulated, which reduces the exertion of energy in building up the heat inside the pot. That is why less cooking time is required. Fast and even cooking helps retain the vitamins and minerals in the food components as well.
6. Preserve Large Batch – Food Vacuum Sealer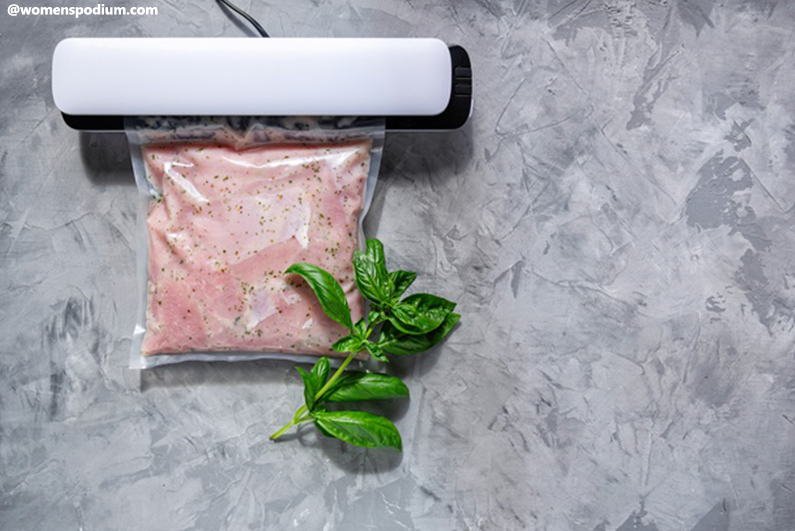 If you want to store and preserve the food, the best and the only quick way is to vacuum seal it. The vacuum sealer comes in many sizes and forms. Go on and buy one suitable for your counter or have one built-in cabinetry because it is worth it for others to feel envy. This innovative technology allows you to seal to almost zero air space. This significantly slows down the aging and degradation process of food. You may make large batches of your regular diet meals if you are busy and keep it fresh that way.
7. Keep Clean and Clear – Dishwasher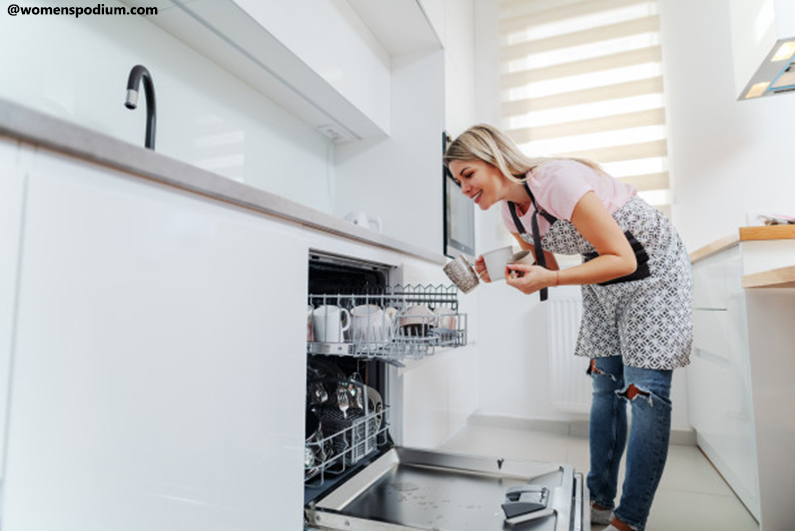 If you are reluctant to wash dishes because your hands dry out easily or you may have irritation from the detergent, then go for this appliance. The dishwasher will do everything for you. Moreover, you wouldn't have to stand at the sink after everyone had a meal well prepared by you. When the dishwasher is working optimally, you can conserve water and save some money as well. Plus, there would be no splashing of water on you. Stack the cookware and kitchen utensils in the dishwasher, put detergent in there, and take them out all clean.
8. Baking Made Easy – Bread Maker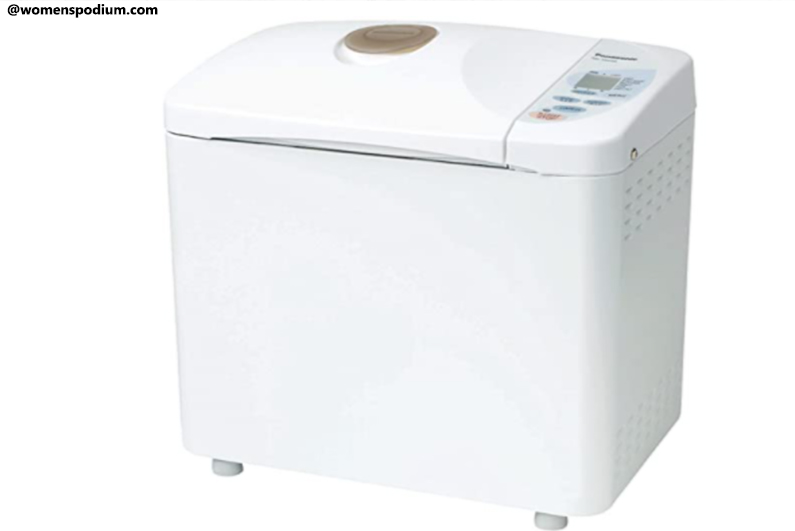 This cooking gadget is an innovative technology among the modern kitchen appliances that one should have on the countertop along with a toaster and juicer. The bread maker gives you the advantage of making fresh bread every day according to your diet requirement. For example, if you want to have bread without eggs, you can certainly have the edge to modify and bake one yourself. It also eliminates the requirement of kneading the dough yourself.
9. Espresso Maker – Coffee Machine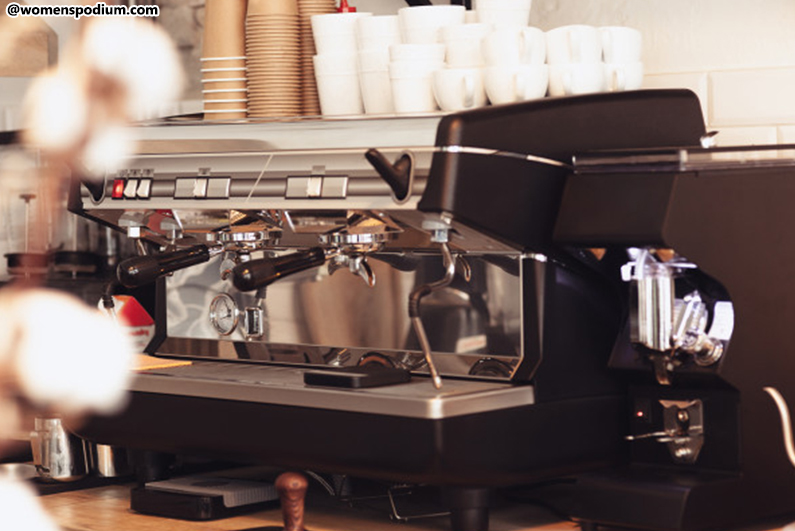 Who doesn't love coffee? Having a coffee machine in your kitchen gives you the benefit of having an espresso shot of fresh extract from the crushed coffee beans anytime. Coffee has many benefits. It can ease your headache, relieves stress, and promotes better functioning of both body and brain. So, you must have this cool kitchen appliance in your kitchen for a quick shot of fresh coffee. You can make rich iced americano, latte, or enjoy fragrant cappuccino anytime you want.
10. Less Smoke Grilling – Electric Grill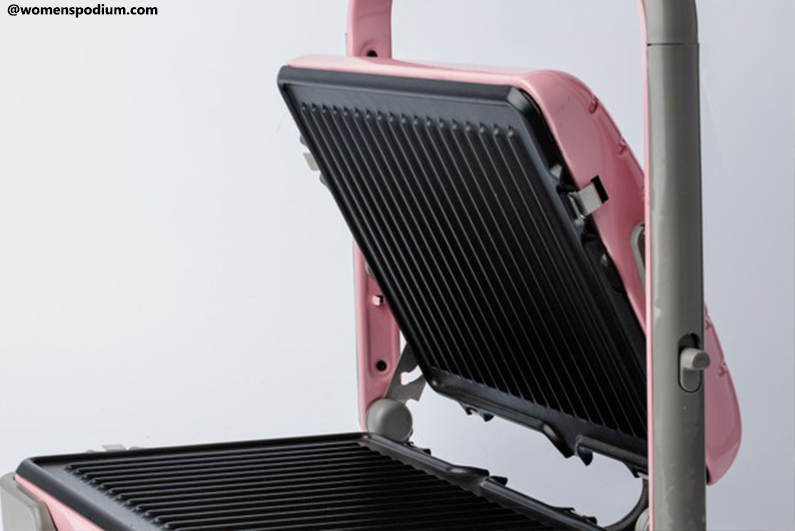 Such modern cooking appliances are a need of people living in an apartment or condominium. It is because they don't have the convenience of a backyard to have a barbecue party with friends or family. While a gas grill produces a large amount of smoke, the electric grill is eco-friendly. There would be less hassle of cleaning the grill afterwards, as electric grills are less messy to cook on. It is also much healthier and safer than gas grills because it produces less smoke and cooks evenly. 
11. Timely Breakfast – Egg Boiler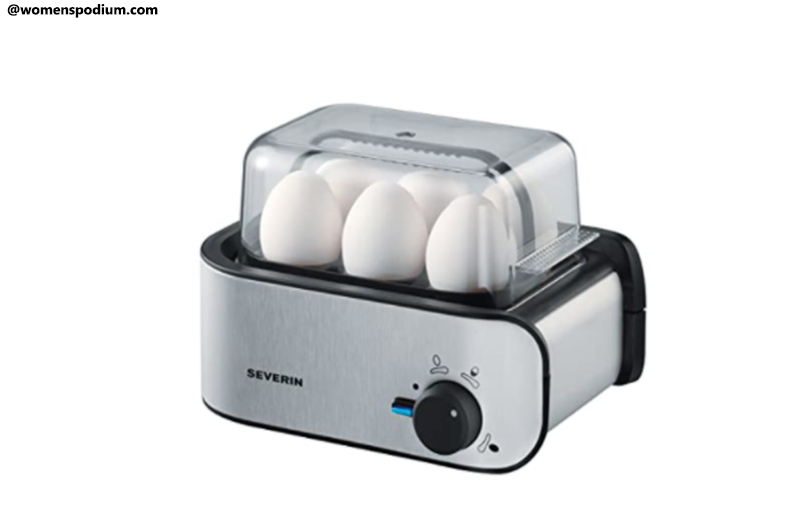 Many of us skip or merely have our breakfast as we are running late for work or school. Among the popular kitchen appliance trends, this kitchen gadget is the most effective one. You can avoid the unnecessary steam in the kitchen from the several minutes of boiling the eggs in a pot by using an egg boiler. These cooking appliances come with a lid; they aren't very costly and allow you to get the most out of them. You can even boil up to 14 eggs in one go, and it will only take 6 minutes.
12. Classic Soft Waffles – Belgian Waffle Maker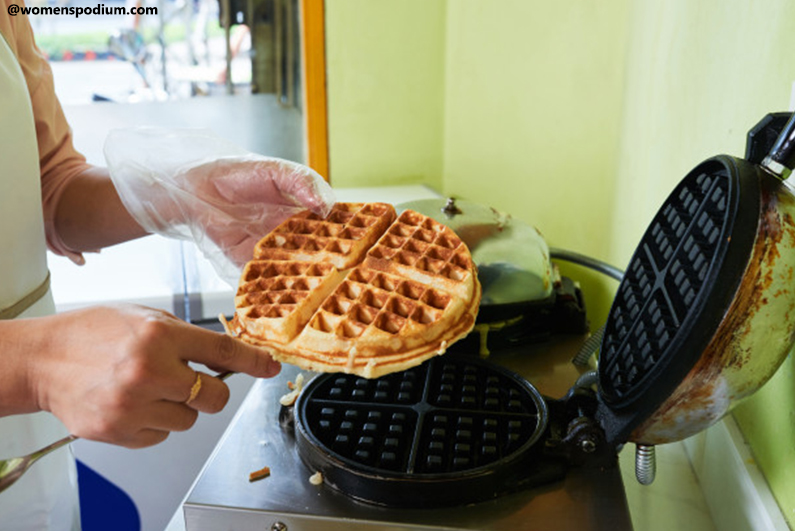 Baking classic, thick, delicious, and soft Belgian waffles have been made easy with these waffle makers. The waffle iron takes just 2-minutes to heat up, and it is ready to use. The non-stick interior makes it easy for you to prepare perfect crispy from the outside and soft from the inside waffles in a professional style. An advanced version of this modern cooking appliance is a rotating design which has become kitchen appliance trends these days. It saves your time, and a countdown indicator signals when waffles are ready.
13. Enjoy Warm Tea – Mug Warmer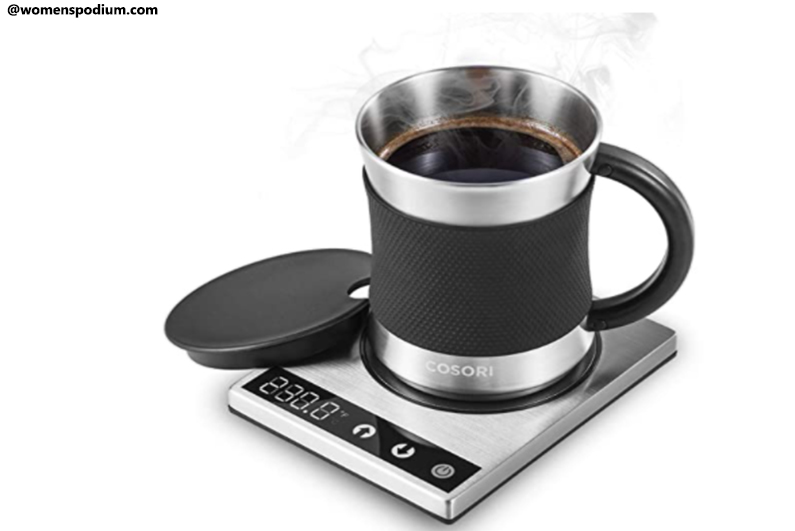 We often forget about our cup of coffee when we are serving breakfast for everyone. The tea becoming cold might be the saddest thing for you. These modern kitchen appliances are made to save you from such a hassle. The mug warmer holds the cup in place and maintains the set temperature without getting very hot or dangerous. This kitchen aid helps you to enjoy a hot cup of coffee and tea. You can also have warm water or mint tea for diet plans.
14. Prevent Mess – Tilt-Head Stand Mixers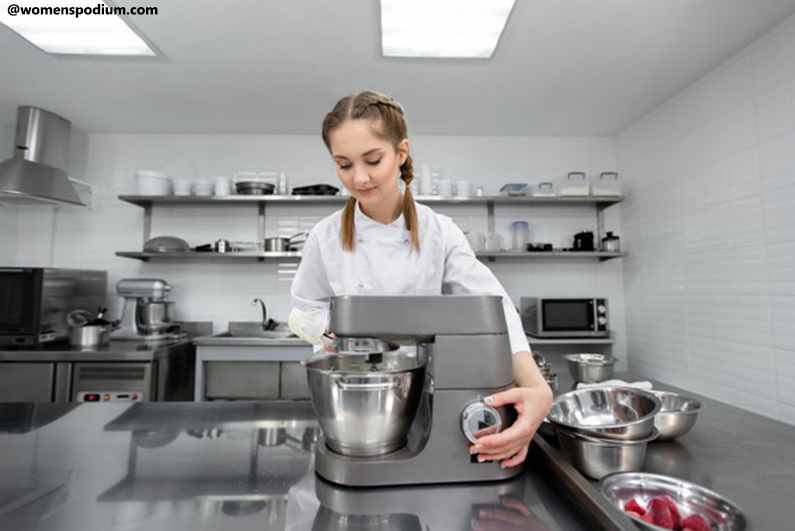 Stand mixers always prove to be handy smart kitchen appliances for mixing and preparing the batter. You can prepare the thick cake mixture, batter for cookies or donuts, or pizza dough easily with a stand mixer. It becomes even easier to change the head and accessories when the mixer is a tilt-head model. The batter doesn't cling to the paddle of the tilt-head stand mixer. Moreover, this model is less spacious. You wouldn't have to worry about putting it as it can fit in the cabinet easily.
15.Desired Flavored Yogurt – Yogurt Maker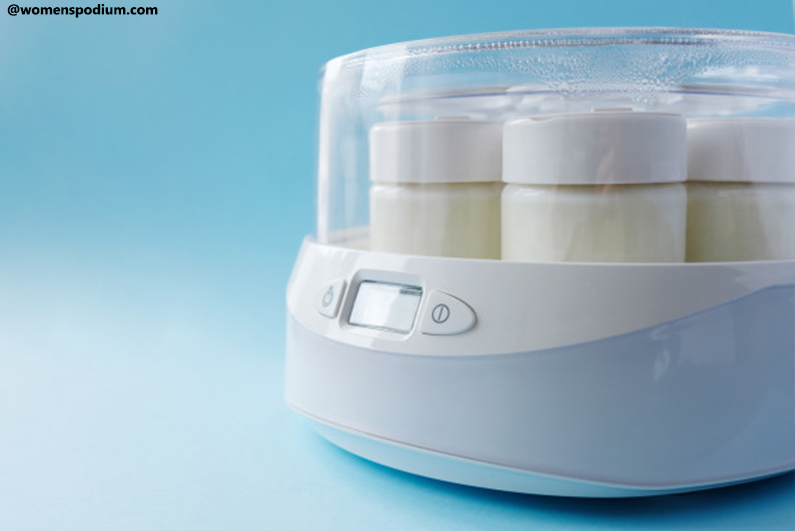 The best diet food would have to be yogurt, and nothing can compete with organic homemade yogurt. You would want to avoid synthetic yogurt as it is made to last longer by adding preservatives, sweeteners, dyes, syrups, and other things. The simple tool is very cost-effective and isn't complicated to use. You have to put soymilk or milk in the chamber, pour desired flavors in it, turn on the appliance. Then cool down the mixture for better and tasteful yogurt.
Technology has always worked for the betterment and welfare of human beings. The kitchen gadgets are a result of such inventions. And the busiest place, aka kitchen, should have modern kitchen appliances to assist the busy women. You should start remodeling your kitchen according to the latest trends for kitchen tools to have a well-equipped smart kitchen in 2021.