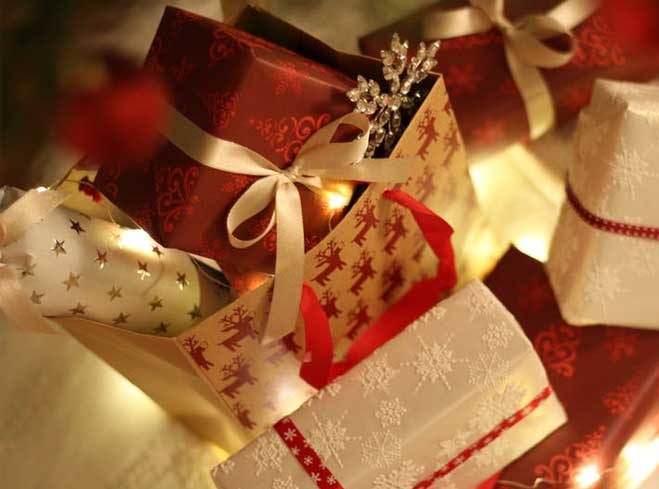 A first wedding anniversary gift has to be very special. This is a very special day as two of you have completed staying together for one complete year. This is the time to cherish those wonderful and precious moments that two of you spend together. By now you have understood each other's need; you started caring for each other. This is a very special occasion and every couple wants to celebrate it in a much unique way. The first year is really a crucial year whether it is an arranged marriage or a love marriage. Now when you have lived together for one year you are well aware of each other's likes and dislikes, finding the perfect gift for your first wedding anniversary is a tough job. For a perfect gift, it is important that both of you should understand each other well. Wedding anniversary gifts are the perfect way to express your love. Here are some wonderful gift ideas for first wedding anniversary to make it a memorable one.
Best Wedding Anniversary Gift Ideas
Love Note
Write a love note on a paper. "I Love You" is the most romantic word if written in your own handwriting. This can be followed by a wedding anniversary card or some romantic photographs of both of you.
Photo Frame
It is not necessary that your gifts should be very costly. It can be anything like a photo frame with a special and memorable photograph in it. You can gift it to your spouse to keep it in his or her workplace.
Candlelight Dinner
Book a table in your favorite restaurant for a candlelight dinner or else if you are short on cash, make dinner at home for your beloved. Decorate the dinner table with his or her favorite flowers and candles. Prepare your spouse's favorite dishes. If you don't know cooking you can order some items from the restaurants otherwise get help from any online recipe website.
Rekindle your Honeymoon Vacation
Depending on your budget, you can also go for a vacation at the same place where you have gone for your honeymoon. What can be more romantic?
Her/His Favourite Books
If your spouse loves reading books, you can gift books, novels, poetry or on any other topics of his/her interest.
Bouquet
A flower bouquet is one of the most romantic gifts that you can think of. Choose spouse's favorite flowers or colors. Combined it with his/her favorite chocolates and a bottle of wine.
Designer Watches
Designer watches could be a good choice and a long-lasting token of love. There are many branded watches in the market now a day and you will find it in all ranges.
Romantic Movie
You can book a romantic movie ticket and reserve dinner table in her favorite restaurant, so to enjoy the evening together.
Handwritten Love letter or Poem
You can present paintings to your beloved on any romantic theme. Also, combine that with a handwritten love letter or a poetry which comes directly from the heart in your own words.
Jewelries
Jewelries have always been a craze for women. Gift her with a beautiful diamond pendant for which she will always feel great.
Professional Camera for him/her
For women, if the spouse is fond of photography, a gift of a professional grade camera would be a nice choice in case your budget allows you to. If he/she already has it, some good accessories for a camera would be a good option you can opt for.
Apart from the gift ideas I have mentioned above, you can also imagine lots of other gift ideas too. You know your spouse better, their likes and dislikes. Remember anything you give need not to be pricey but it should convey the love you have for him or her.
Featured Image by pexels