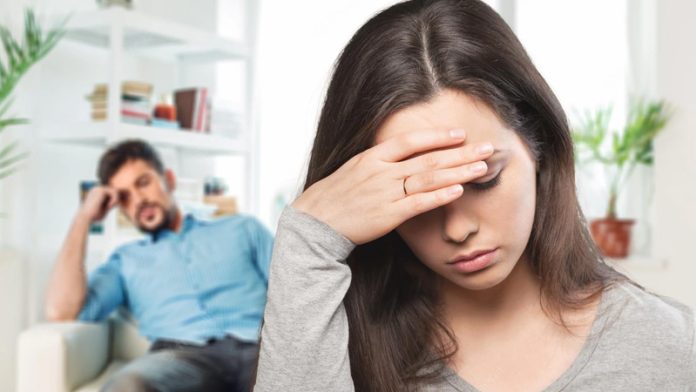 If you have ever been in a toxic relationship, you know the struggle and pain of trying to escape the relationship every day. Although every relationship has its ups and downs, only a toxic relationship will feel suffocating and put you in an infinite loop of guilt and self-doubt. Toxic relationship quotes can help you get out of that loop and let you know you are not alone. You should take a step forward and free yourself from that suffocating relationship.
You sometimes feel helpless. You feel like you gave your all to your relationship, yet he still wants more. You know that he doesn't love you anymore. You sacrificed your time, shattered a part of your dream, and changed your personality for someone who isn't worthy. This strangling feeling means you are in a toxic relationship.
Toxic Relationship Quotes To Set You Free
Looking up toxic relationship quotes might not seem a great idea. But they can clear any confusion about whether your relationship needs consideration. These toxic relationship quotes will help you know whether you should save your dying relationship or get rid of the suffocation.
No partner in a love relationship… should feel that he has to give up an essential part of himself to make it viable.

– May Sarton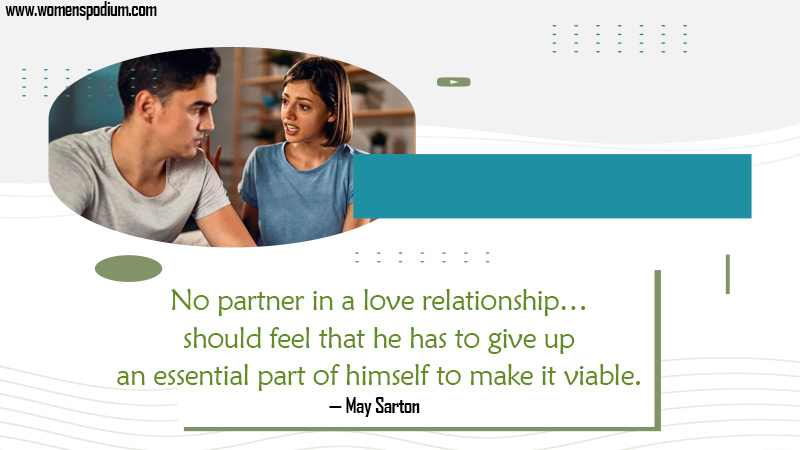 There are people who bring you down, by just being them.

– Malebo Sephodi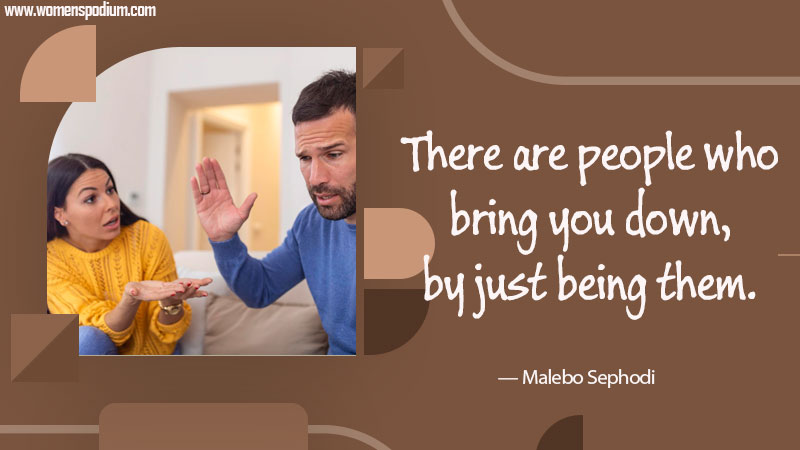 Until you let go of all the toxic people in your life, you will never be able to grow into your fullest potential. Let them go so you can grow.

– DLQ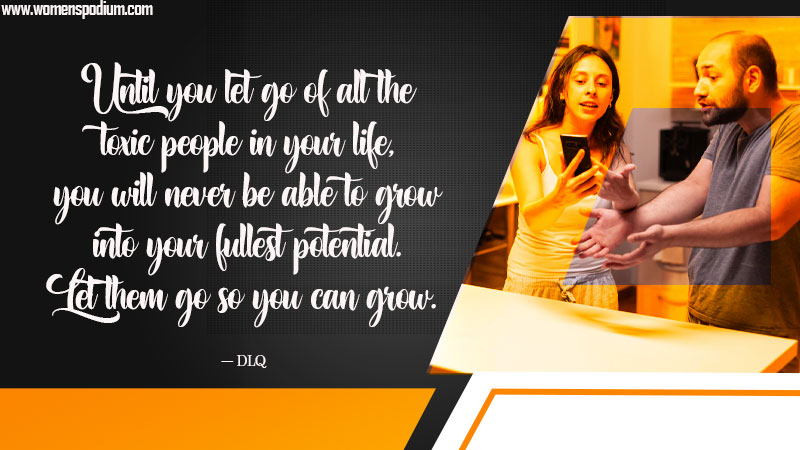 Dear Self: Stop re-opening your doors for toxic people, then calling it 'seeking closure.' Certain things don't work out in life . . . and that's ok.

– Reyna Biddy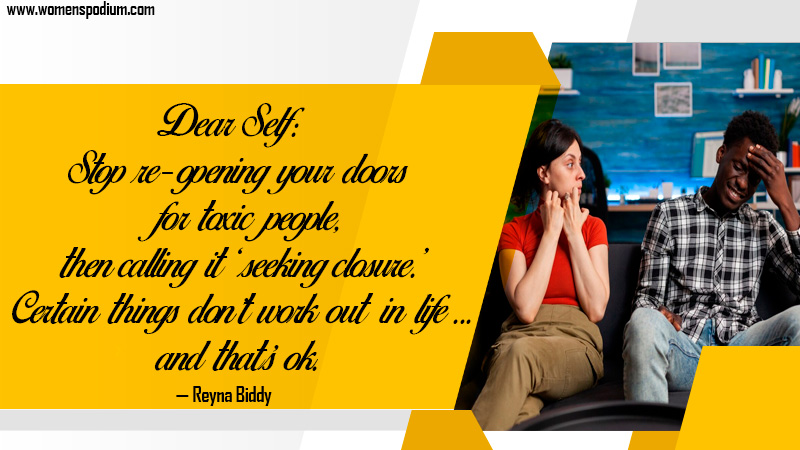 A bad relationship can do that, can make you doubt everything good you ever felt about yourself.

– Dionne Warwick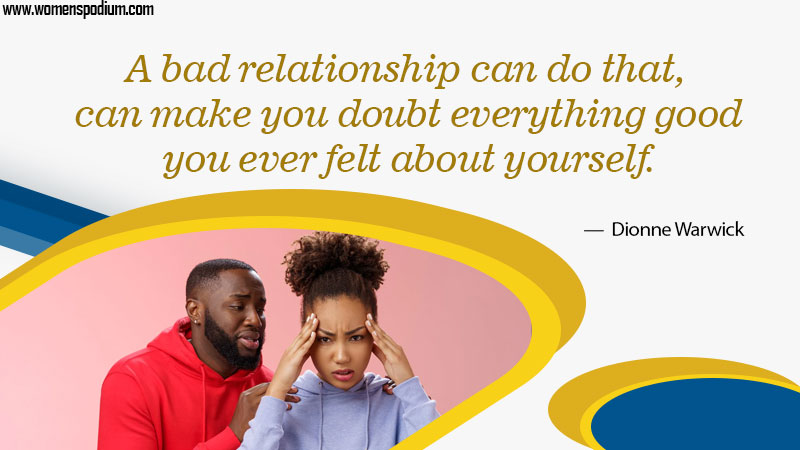 Letting go of toxic people in your life is a big step in loving yourself.

– Hussein Nishah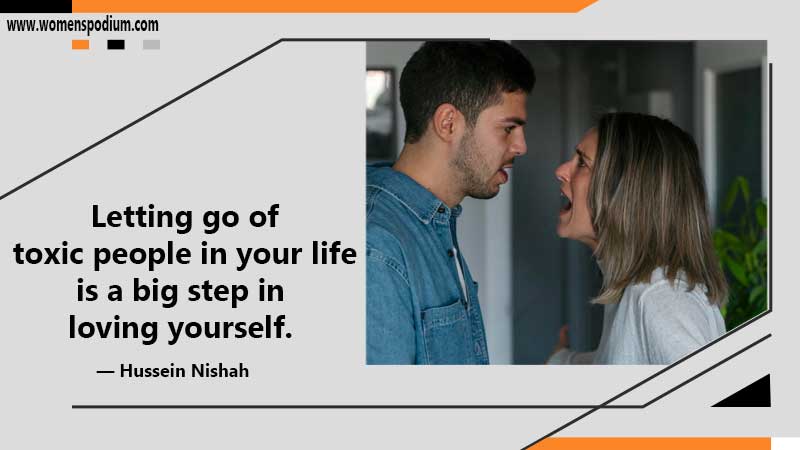 A bad relationship is like standing on broken glass, if you stay you will keep hurting. If you walk away, you will hurt but eventually you will heal.

– Autumn Kohler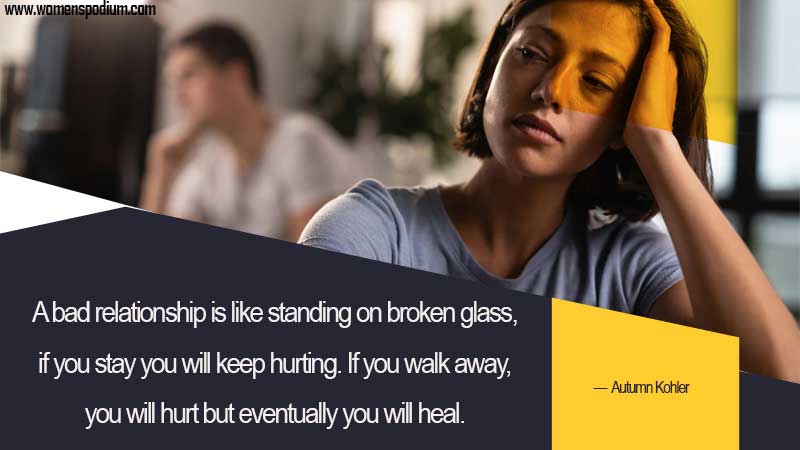 You don't let go of a bad relationship because you stop caring about them. You let go because you start caring about yourself.

– Charles Orlando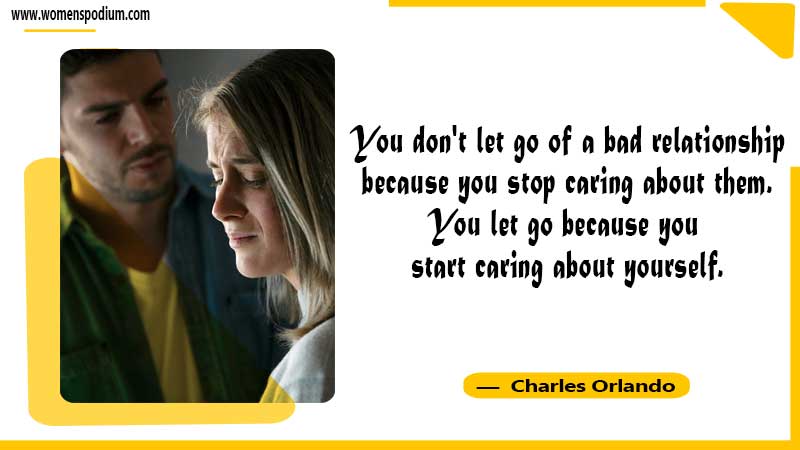 Just because someone desires you, does not mean that he values you.

– Julianne Cantarella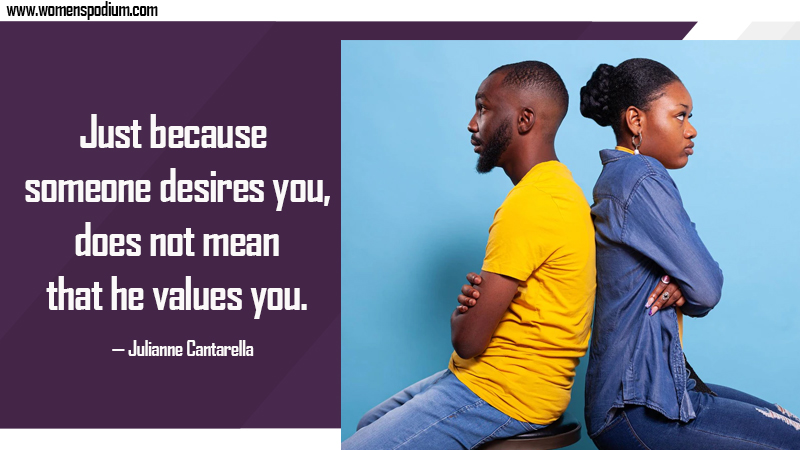 Poisonous relationships can alter our perception. You can spend many years thinking you're worthless. But you're not worthless. You're underappreciated.

– Steve Maraboli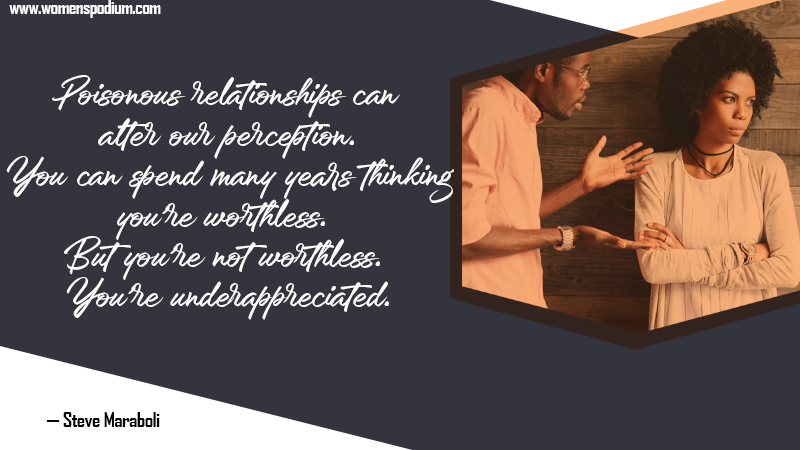 Just say no to complicated, dead end, unhealthy, and toxic relationships.

– Stephanie Lahart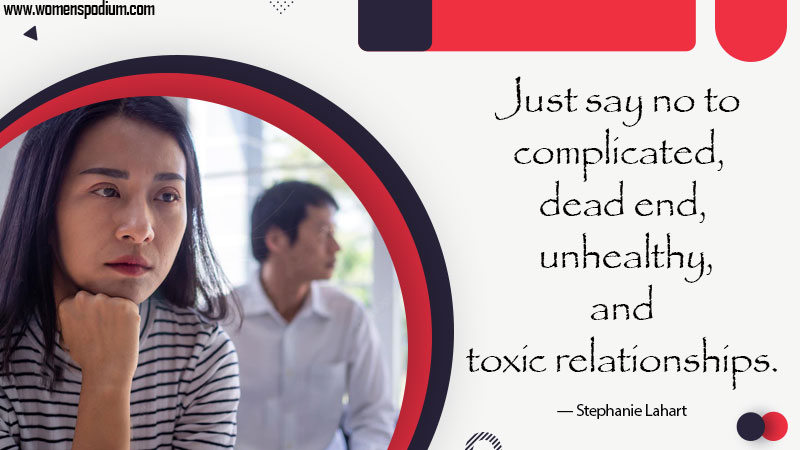 When being in a toxic relationship in life at times you may have to step outside yourself, to see yourself, so you can find yourself and love yourself again.

– Angel Moreira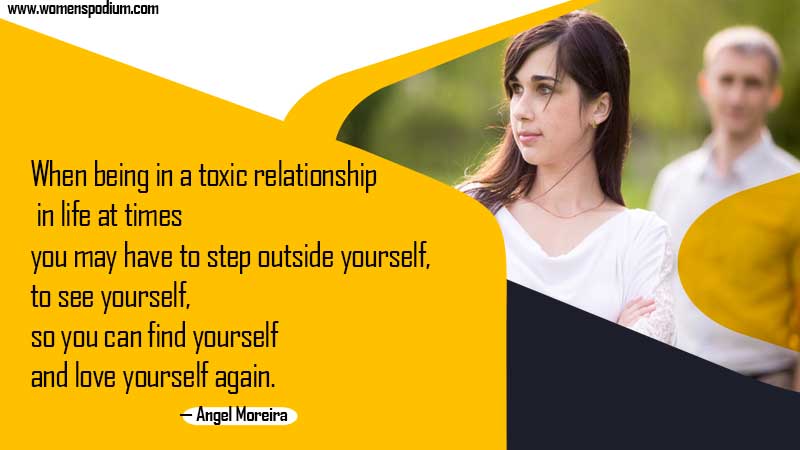 At some point you have to realize that some people can stay in your heart but not in your life.

― Tara Westover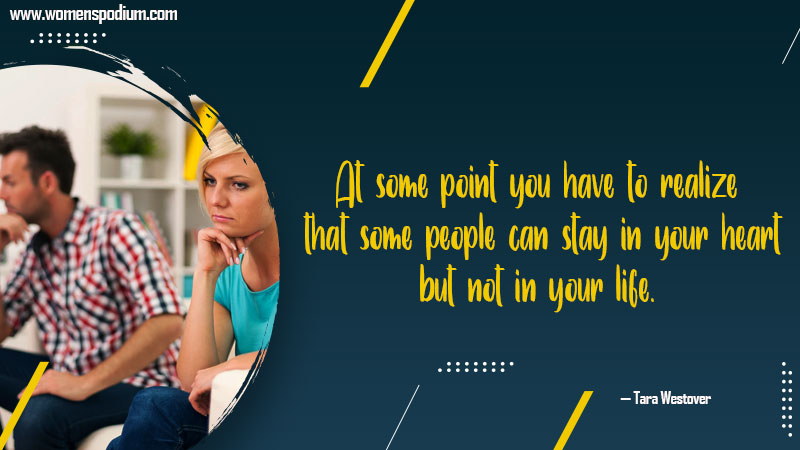 Quotes About Toxic Relationships
As you are reading these quotes about toxic relationships and wondering whether you are in a toxic relationship or not, you probably are. The tricky part is that you will feel like you are not always in a mentally abusive relationship. Your toxic partner probably does something sweet, which leaves you wondering whether your relationship is toxic or not.
If you're in a relationship and all you do is cry, you need to stop and ask yourself, are you dating a human or an onion?

― Karen Salmansohn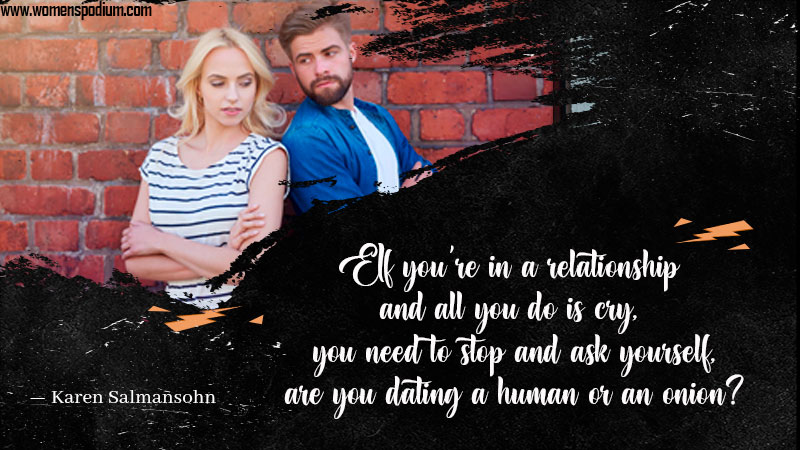 Toxic people attach themselves like cinder blocks tied to your ankles, and then invite you for a swim in their poisoned waters.

― John Mark Green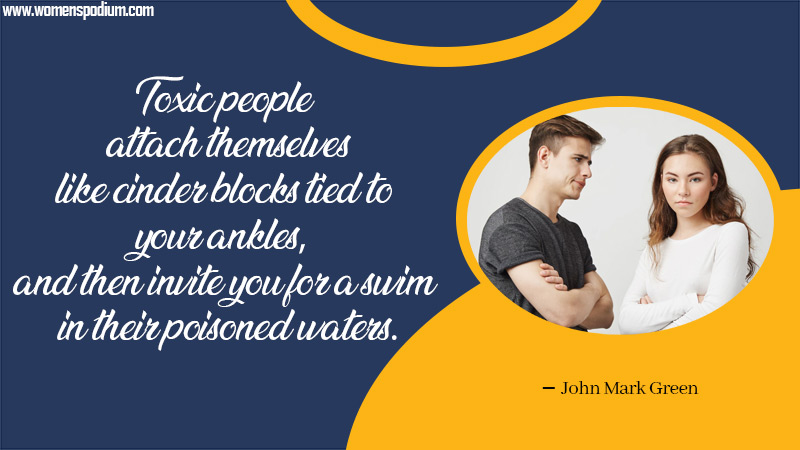 May you reach that level within, where you no longer allow your past or people with toxic intentions to negatively affect or condition you.

― Lalah Delia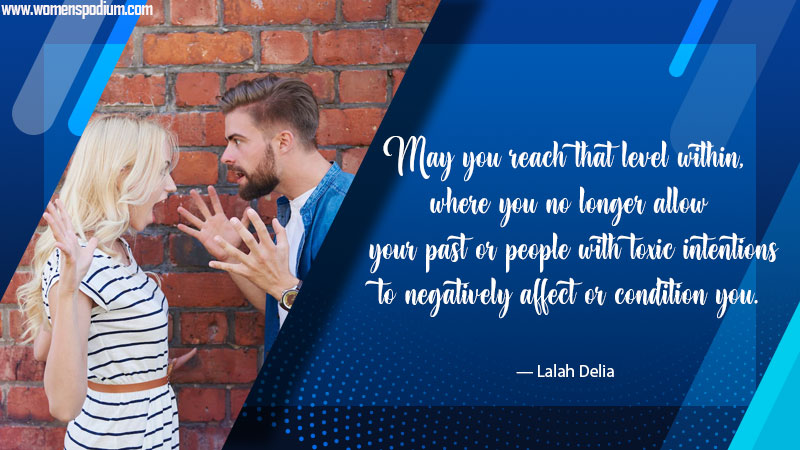 Like arsenic, toxic people will slowly kill you. They kill your positive spirit and play with your mind and emotions. The only cure is to let them go.

— Dennisse Lisseth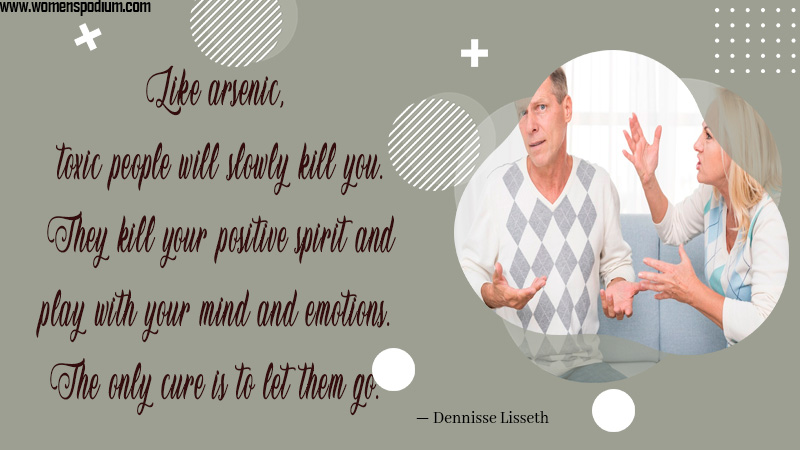 Staying in an unhealthy relationship that robs you of peace of mind, is not being loyal. It is choosing to hurt yourself mentally, emotionally, and sometimes, physically.

– Kemi Sogunle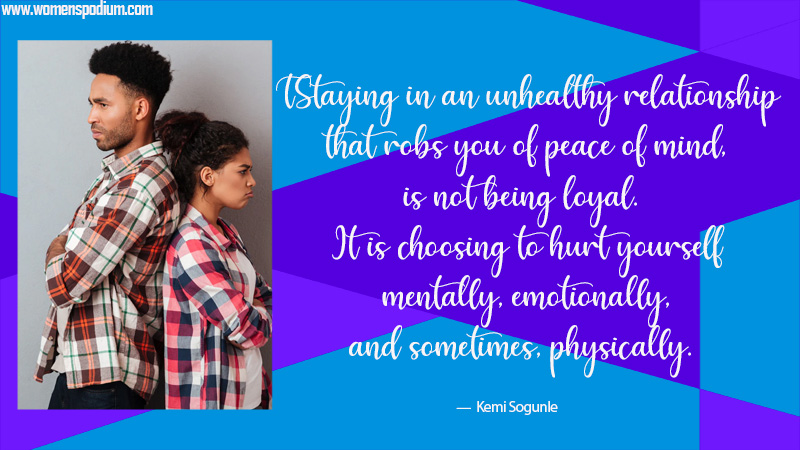 Don't allow someone not worth it to have the power to occupy your thoughts.

― Donna Lynn Hope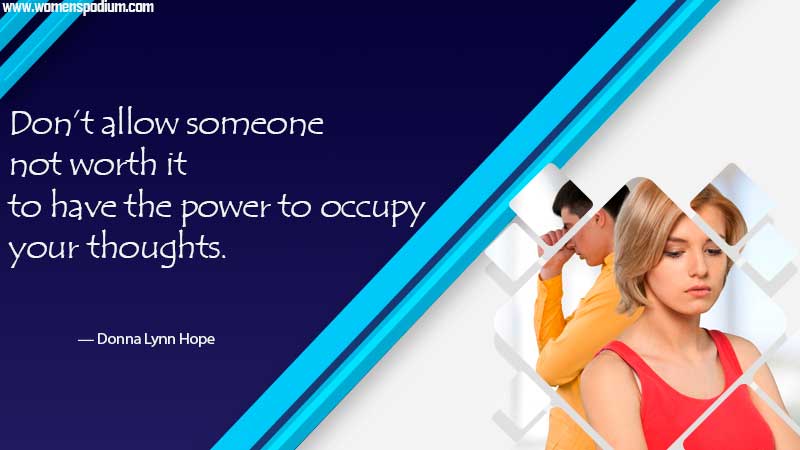 Don't settle for a relationship that won't let you be yourself.

― Oprah Winfrey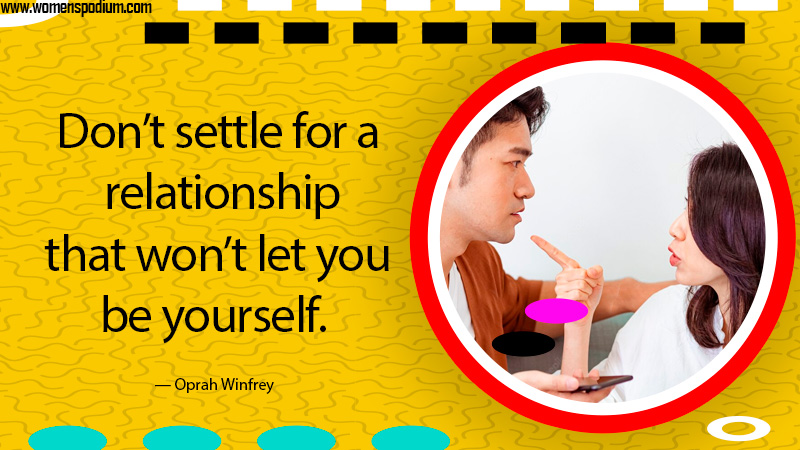 We all have that toxic people around us that make our lives miserable… The day we take them out from our lives, we will all become better people; including them…

― Rodolfo Peon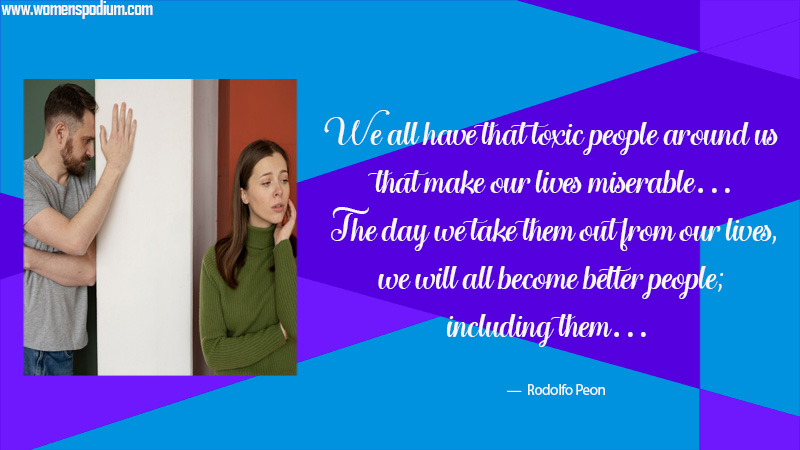 The most painful thing is losing yourself in the process of loving someone too much, and forgetting that you are special too.

― Ernest Hemingway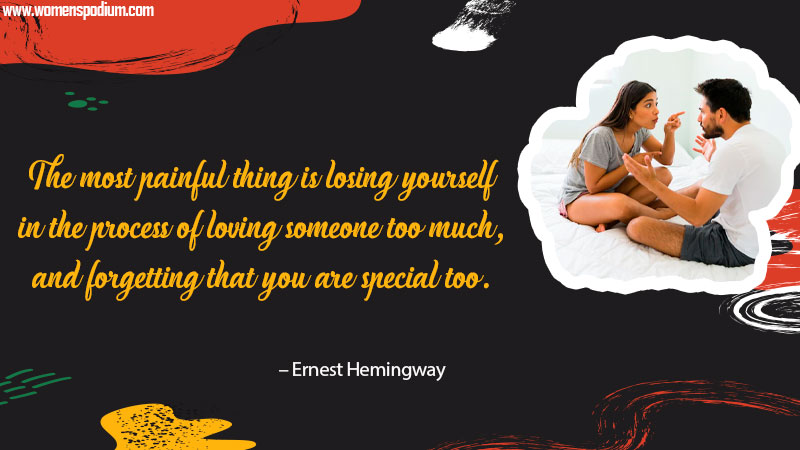 It is better for someone to break your heart once by leaving your life, than for them to stay in your life and break your heart continually.

– Terry Mark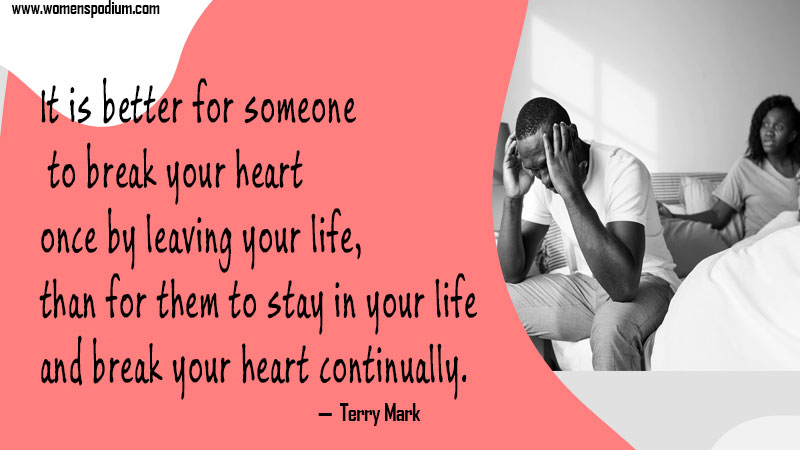 Relationships based on obligation lack dignity.

— Wayne Dyer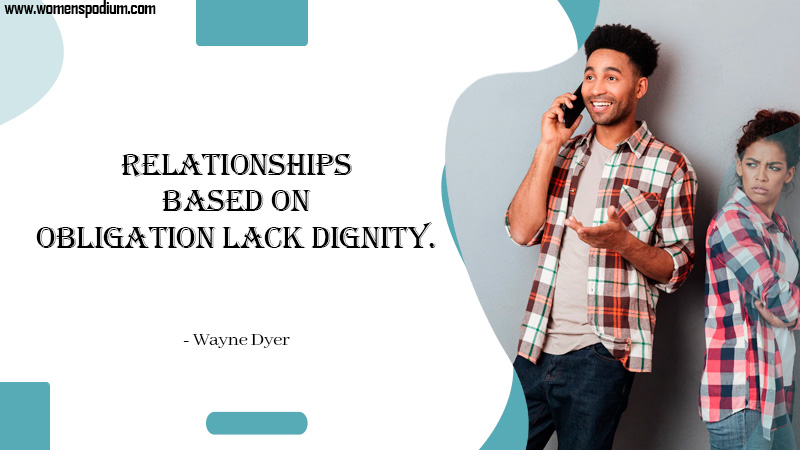 When you notice someone does something toxic the first time, don't wait for the second time before you address it or cut them off.

― Shahida Arabi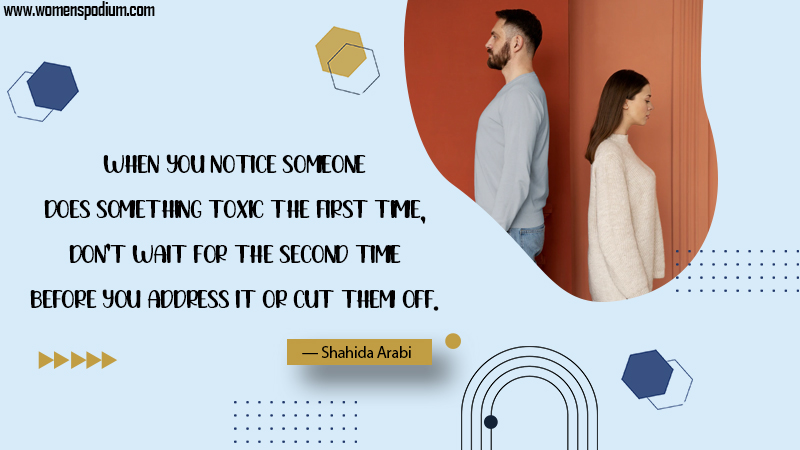 Should You Break Up Or Hold On To Relationship?
One thing is for sure a healthy relationship will never need you to sacrifice a part of your personality or give up on your dreams. If you feel any of these signs or red flags showing up early on, try to get out of the relationship as soon as you can. Hopefully, these toxic relationship quotes helped you understand what a toxic relationship feels like and what you can do to get out of it.
Also Read: Usually, a selfish spouse leads you into a toxic relationship. So, you should know how to move on from a toxic relationship to pursue a better life.