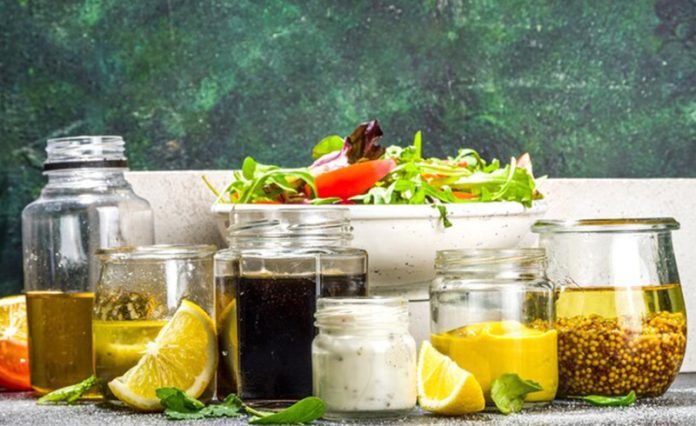 When we go crazy about losing weight, we generally tend to put the focus on the salad. However, what we don't realize is that we still are consuming high calories because of the salad dressings. Before you get crazy about the fact that after having fewer fatty foods, you are still not losing that much weight, think twice about the high-calorie dressing on your salad.
Unhealthy Salad Dressings – Make Sure to Avoid These Salads Dressings
It is best if you have a clear idea about dressings you should have in your strict diet regime. The following list could give you an idea about the salad dressings you need to avoid.
1. Ranch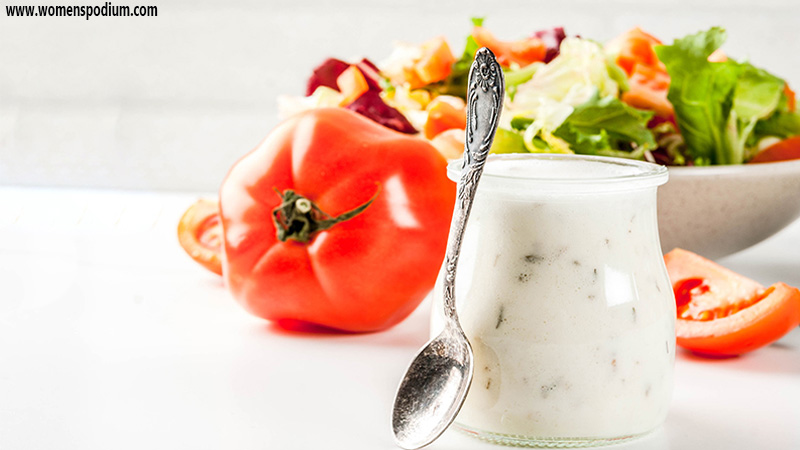 Though it tastes incredible and is quite able to make your boring salad interesting, here the concerning point is that in every 2 tbsp, it serves 150 calories approx. To maintain the strict chart of your calorie consumption, you need to avoid the dressing altogether and enjoy the fresh vegetables, or you can look for some low-calorie dressing.
2. Blue Cheese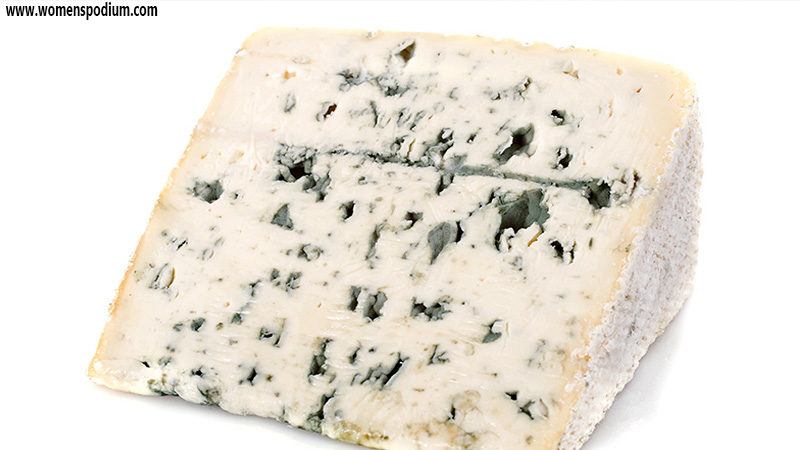 Blue cheese contains the same calories as the ranch dressing. So, it also can be considered as a high-calorie dressing. If cheese is something must for you to have in a salad, and then try for some low-fat cheese or something made with skimmed milk. It will give you a taste without providing many calories.
3.Bacon and Tomato
Bacon and tomato dressing is something which is really tough to avoid but to maintain your calorie consumption, you need to control your taste buds. It serves almost 100 calories in every 2 tbsp. And to satisfy your taste buds, you can try something like turkey bacon or some fake bacon bits like stuff.
4. French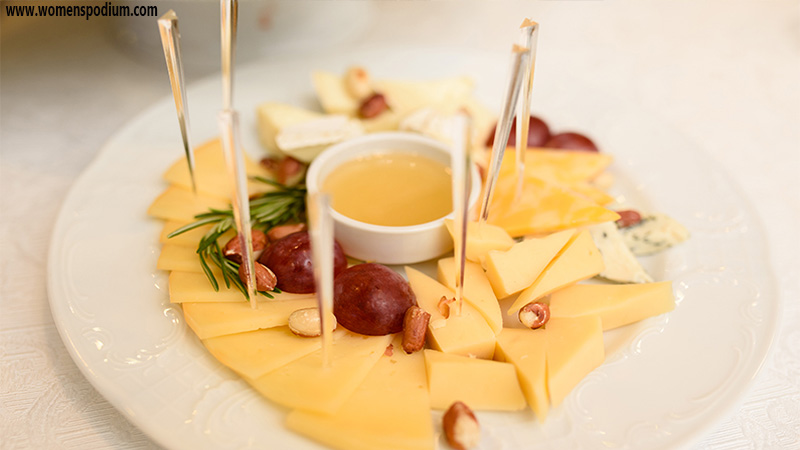 It is quite surprising that it provides almost 160 calories in every 2 tbsp of serving, which is quite higher than ranch as well as blue cheese too. So, you could get calories practically similar to that in a cheeseburger in every two serving of this dressing.
5. Italian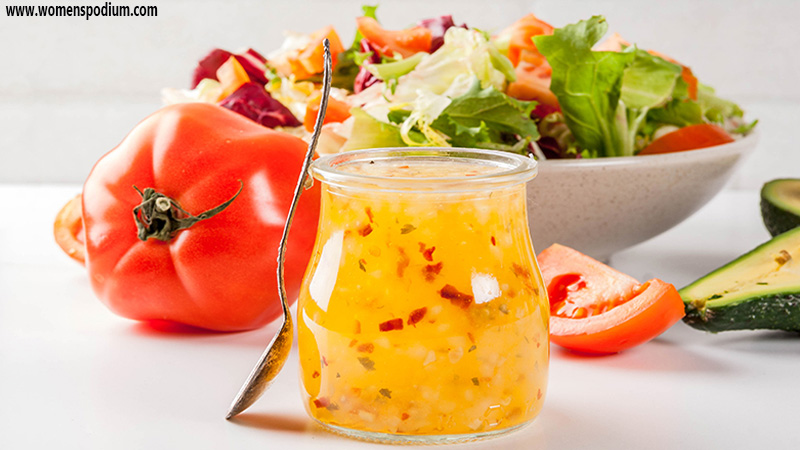 Tough it is considered as a delicious marinade, but in 2 tbsp quantity, it serves 109 calories. So, you need to be quite aware of it. It could ruin the whole purpose of your salad. Rather than having this high-calorie dressing, you can try something different, like a mix of vinegar with black pepper (ground) and olive oil.
6. Caesar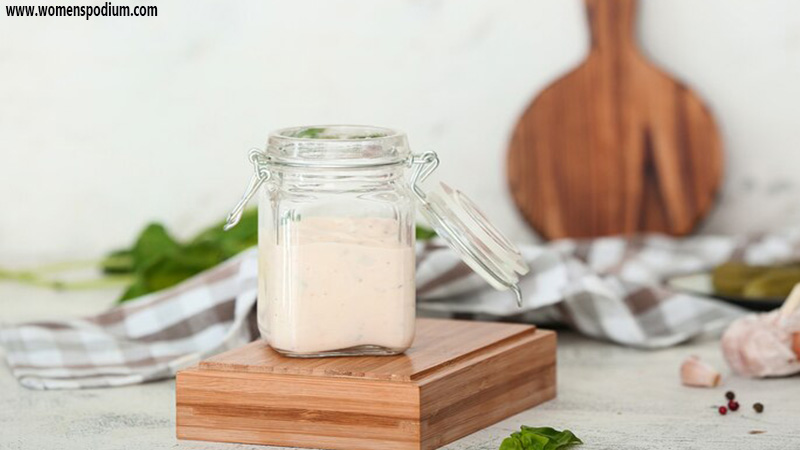 This high-calorie salad dressing is one of the dining essentials; however, its high calorie, (every 2 tbsp serves 155 calories approx.) makes us think twice before having it. So, try to replace this with some low-calorie dressing, or you can choose to have your salad without any dressings.
7. Anything 'creamy'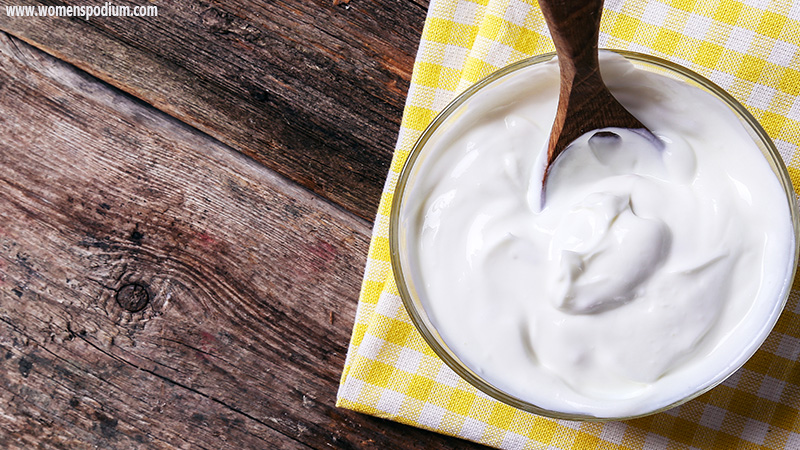 It's a general notion that creamy food items contain high calories, which is applicable for salad dressings too. Though there must be something different out there, avoiding creamy stuff is an excellent option to keep your calorie consumption under control. So before buying any such thing, you need to check the level properly.
So, try this list, it can provide you with a bit of an idea about what to avoid for your salad, especially when you are following a strict diet to be in shape. Try these tips when you go for your salad next time and see the differences.
Also Read: The easiest way to start losing weight is by burning more calories, which is why many people look for how to burn 400 calories a day.