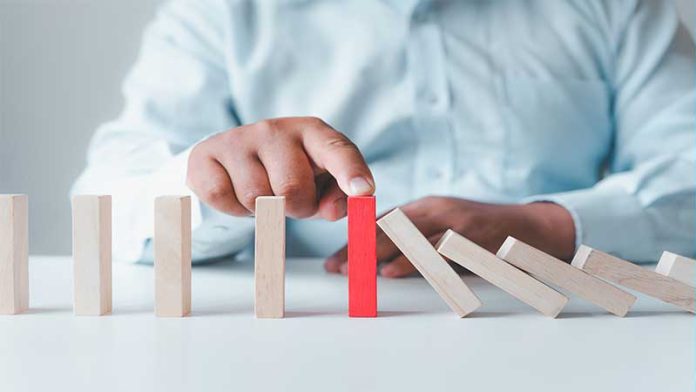 Are you a risk-taker or just believe in sheer luck? Well, today's quotes about risk are to help you to understand things better. In one way, our entire life is a risk. Every moment is so uncertain that we have no idea of what might happen to us this very next second. Whether we choose it or not, the risk remains an inevitable part of our life.
However, we do have some part of life under our control as human beings. Deciding whether to start a new business or not, whether to audition for that role you always wanted or not, trying out a new skill or not, or asking someone out or not; all these are decisions that we make on a day-to-day basis that involve a certain degree of risk. But isn't this very sense of risk and uncertainty what makes life beautiful in some ways?
Accept Risk and Live
Many times, we might think of risk as a spontaneous and thoughtless action. While that might be true in some cases, calculated and well-defined risks can sometimes be the deciding factors in our lives. No successful person would have ever become successful without taking calculated risks that seemed crazy to everyone else. And as Sirius Black said, "What's life without a little risk?"
So here are a few quotes that might inspire you to think about risk-taking and apply it to your life.
25 Quotes About Risk to Show you Right Path
Living at risk is jumping off the cliff and building your wings on the way down.

— Ray Bradbury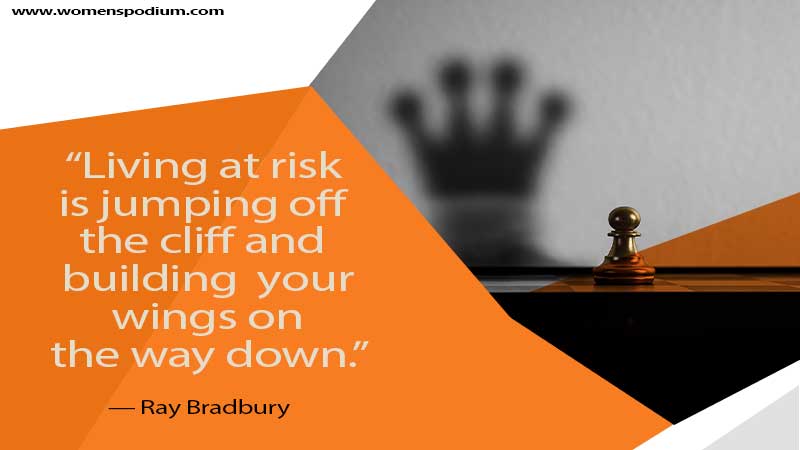 You have to take risks. We will only understand the miracle of life fully when we allow the unexpected to happen.

— Paulo Coelho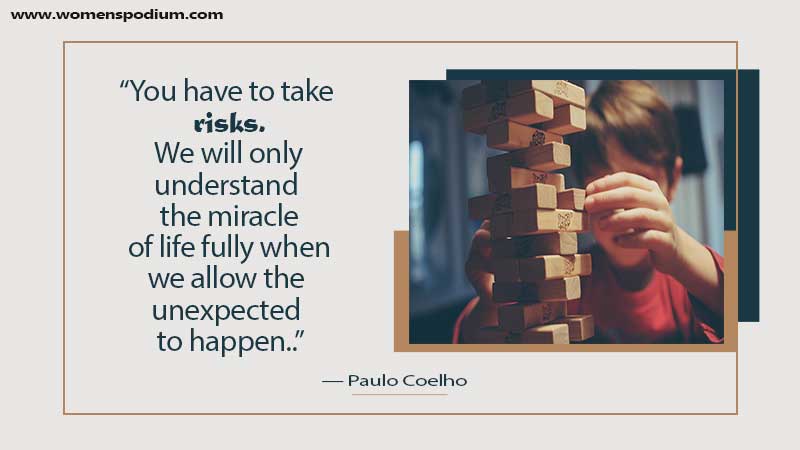 There are risks and costs to action. But they are far less than the long range risks of comfortable inaction.

— John F. Kennedy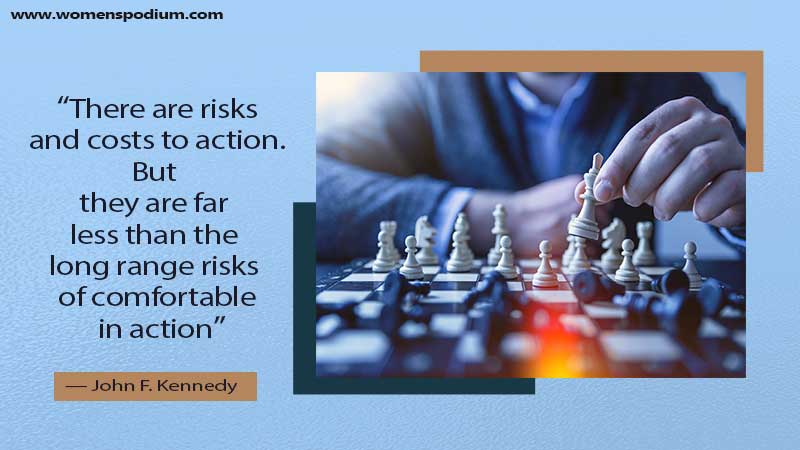 Don't ever try and be like anybody else and don't be afraid to take risks.

— Waylon Jennings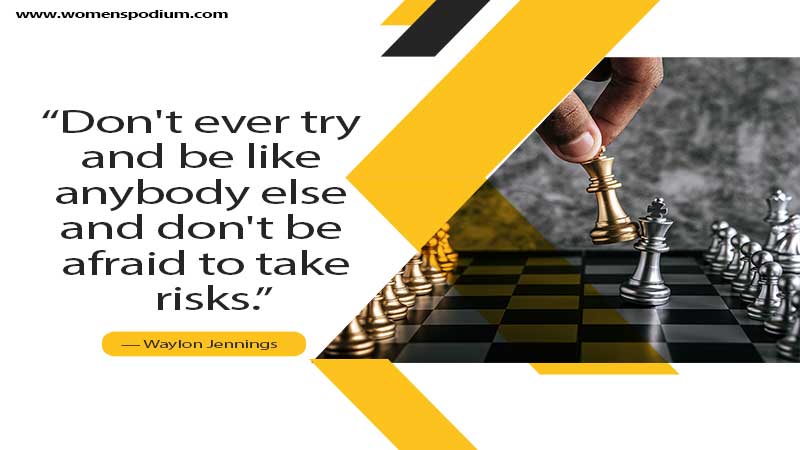 The biggest risk is not taking any risk… In a world that is changing really quickly, the only strategy that is guaranteed to fail is not taking risks.

— Mark Zuckerberg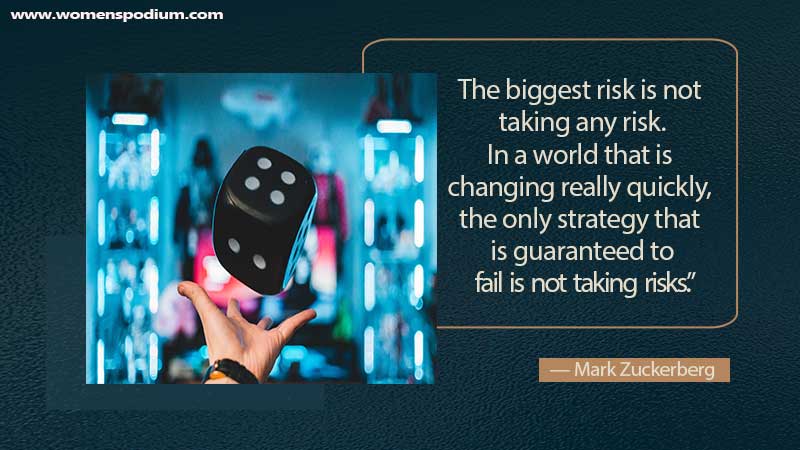 Be brave. Take risks. Nothing can substitute experience.

— Paulo Coelho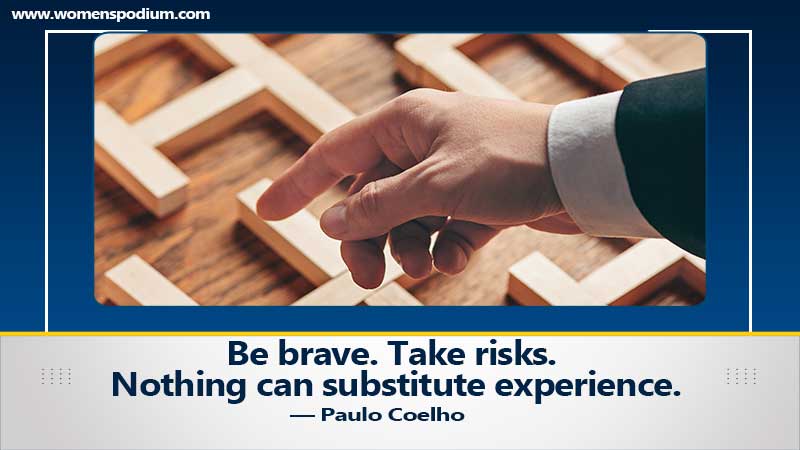 Living with fear stops us taking risks, and if you don't go out on the branch, you're never going to get the best fruit.

— Sarah Parish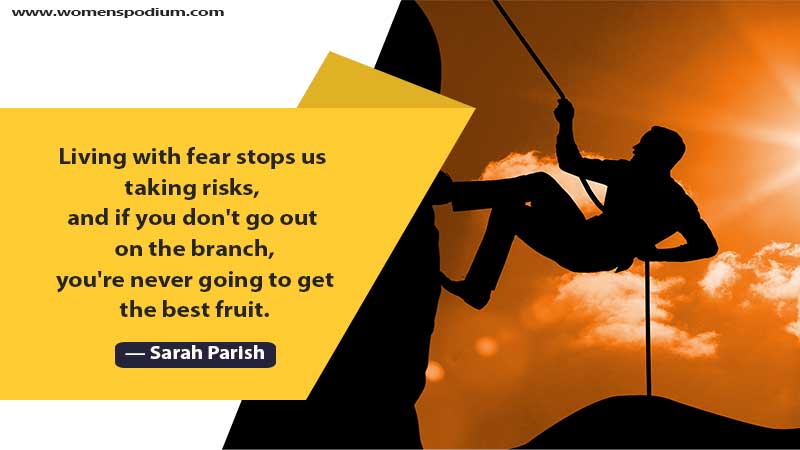 He who is not courageous enough to take risks will accomplish nothing in life.

— Muhammad Ali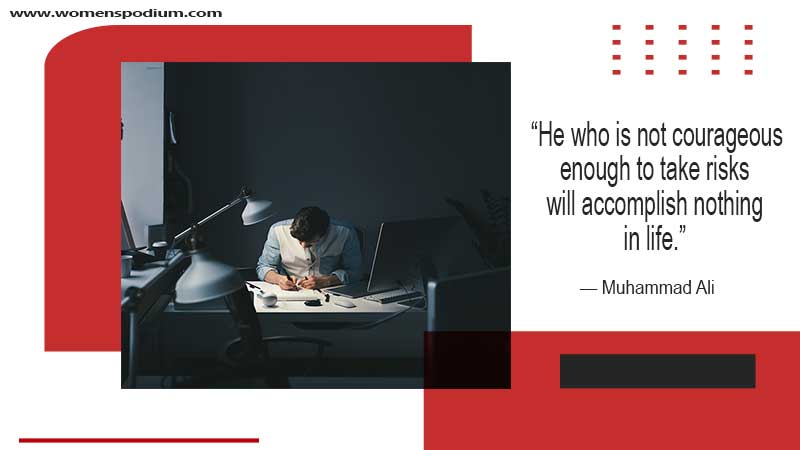 You can't get anywhere in life without taking risks.

— Esme Bianco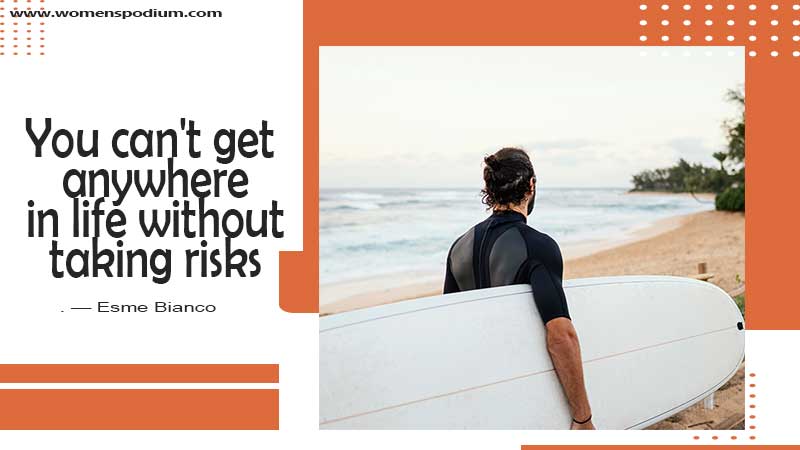 Take risks. Ask big questions. Don't be afraid to make mistakes; if you don't make mistakes, you're not reaching far enough.

— David Packard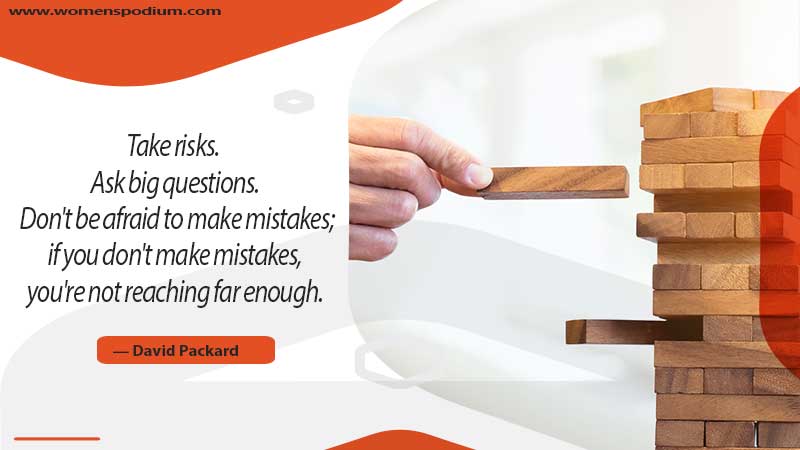 Life is too short to be scared and not take risks. I'd rather be the person that's like, 'I messed up,' than, 'I wish I did that.'

— Justine Skye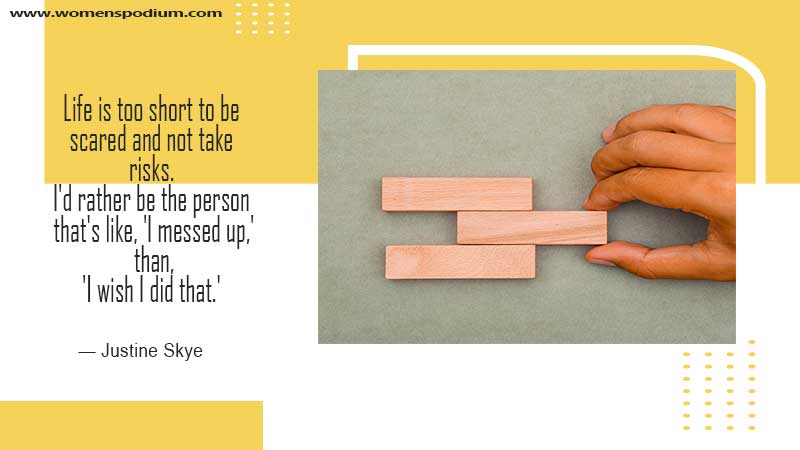 What is Life Without Risk?
Half of the above quotes motivate you to be a risk-taker because chances are high to lose or achieve what you deserve without betting your life on risk. If you want to get your desired result, you must gamble and take a leap of faith. In a nutshell, it is pretty simple, just take the risk and see what life is holding for you. Let's finish the remaining quotes to get more clear views.
If you take no risks, you will suffer no defeats. But if you take no risks, you win no victories.

— Richard M. Nixon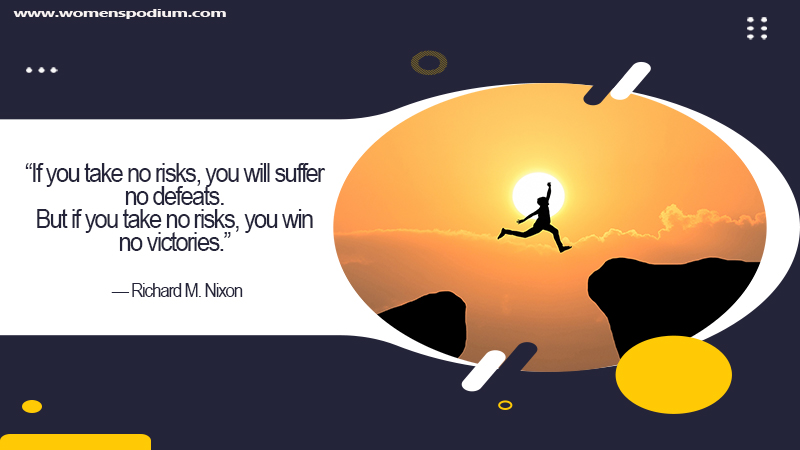 You can't be successful in business without taking risks. It's really that simple.

— Adena Friedman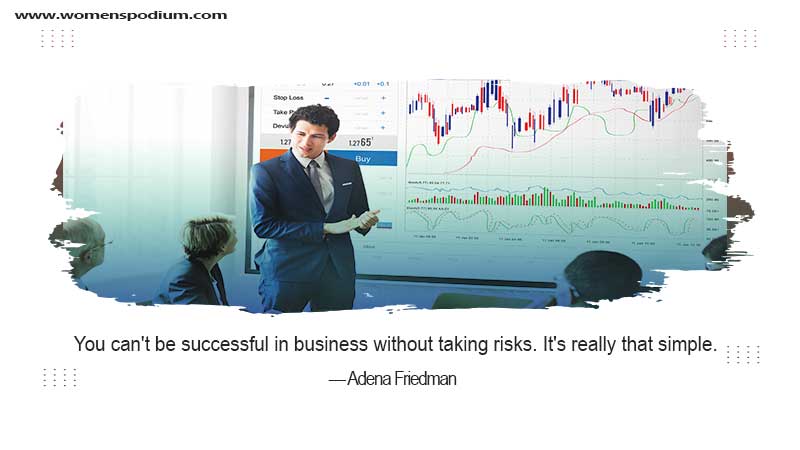 You only do good work when you're taking risks and pushing yourself.

— Sally Hawkins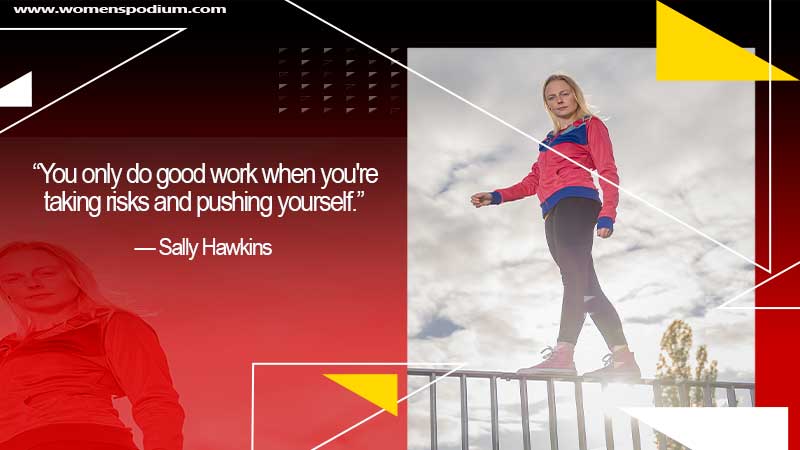 Life is full of risks anyway; why not take them?

— Lindsay Lohan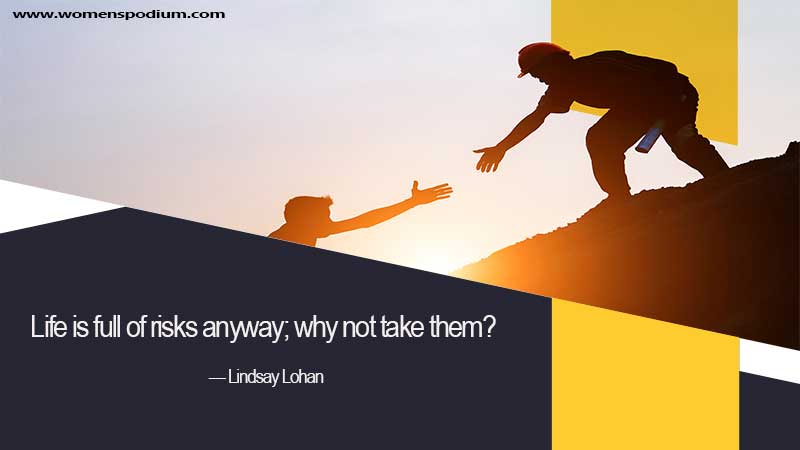 Never stop taking risks. Just keep reaching.

— Ryan Eggold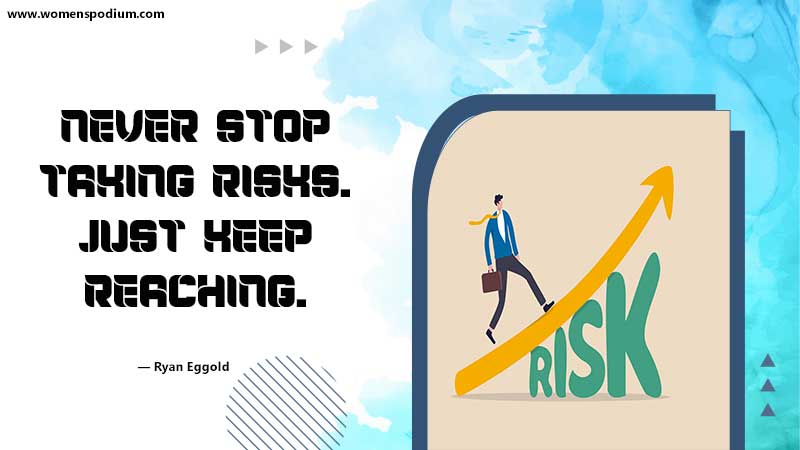 Don't be afraid to have a reality check. Taking risks is OK, but you must be realistic.

— JOY MANGANO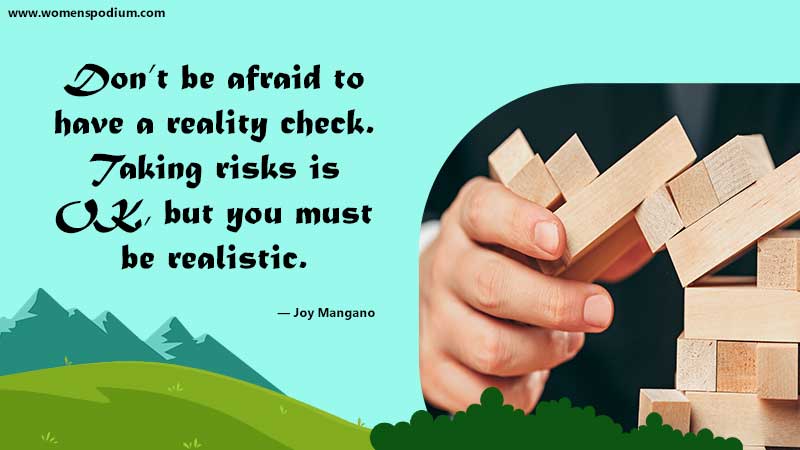 Great deeds are usually wrought at great risks.

— Herodotus
If you want to succeed, you have to take the necessary risks and the occasional leap in the dark.

— Tom Payne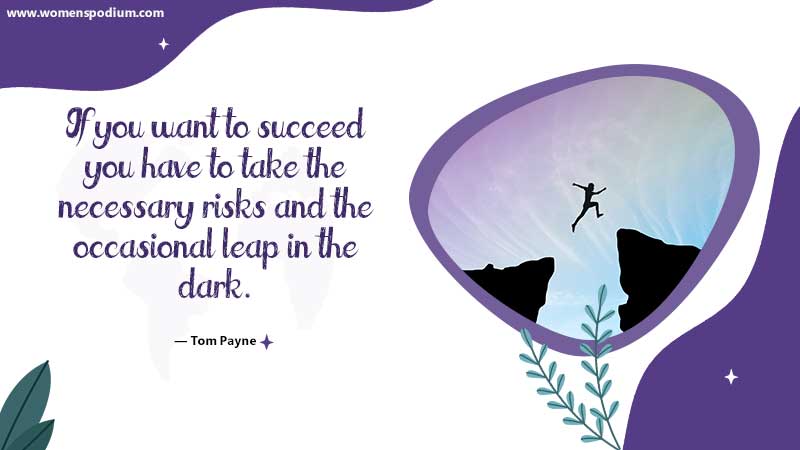 'Damage' is about taking risks, stepping into new territory regardless of the outcome.

— Mya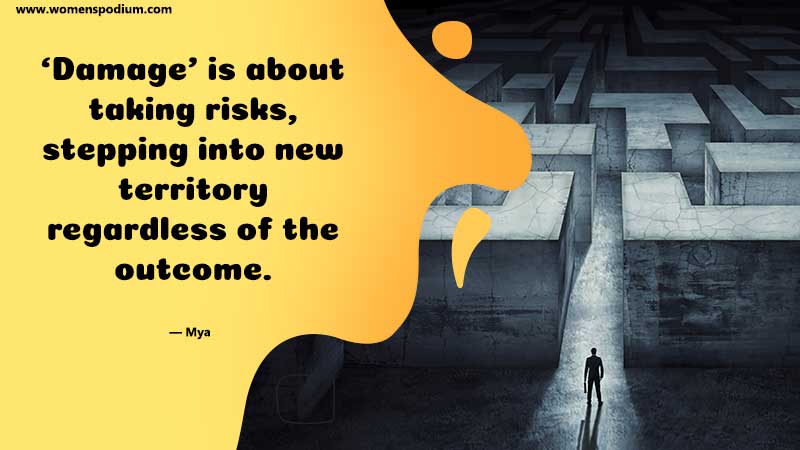 We are always in a state of flux, and taking risks is important.

— Caroline Polachek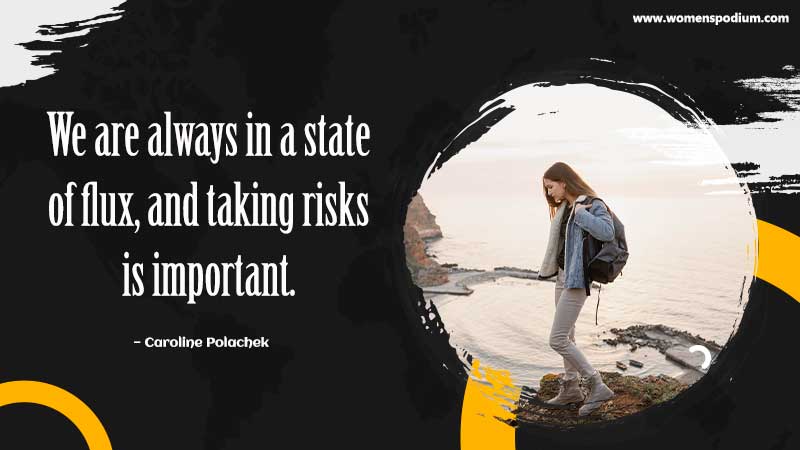 But we also believe in taking risks, because that's how you move things along.

— Melinda Gates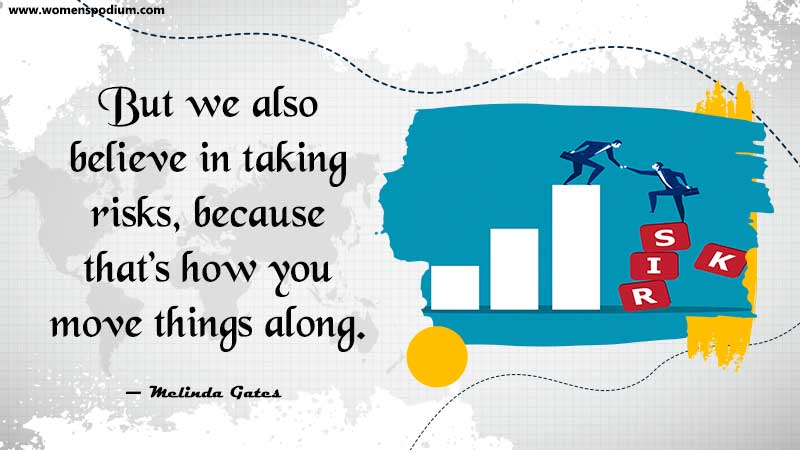 You don't concentrate on risks. You concentrate on results. No risk is too great to prevent the necessary job from getting done.

— Chuck Yeager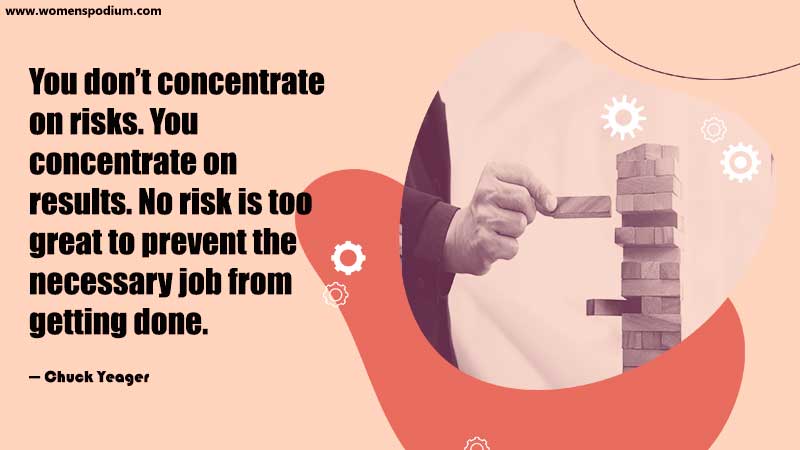 Risk it; go for it. Life always gives you another chance, another go at it. It's very important to take enormous risks.

— Mary Quant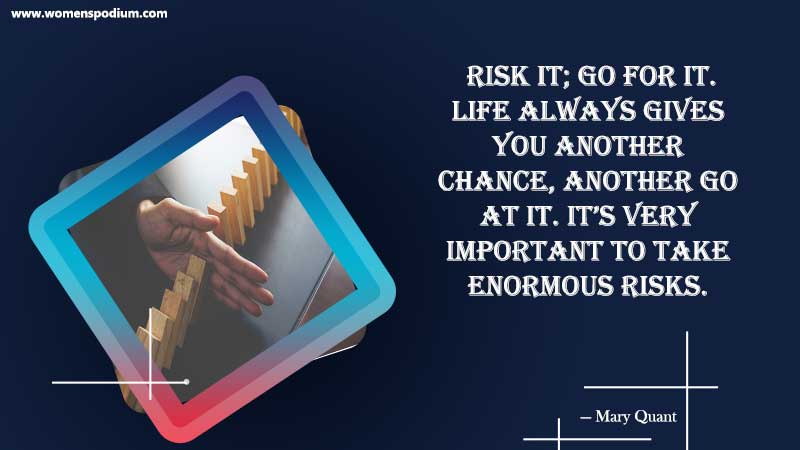 Take calculated risks. That is quite different from being rash.

— George S. Patton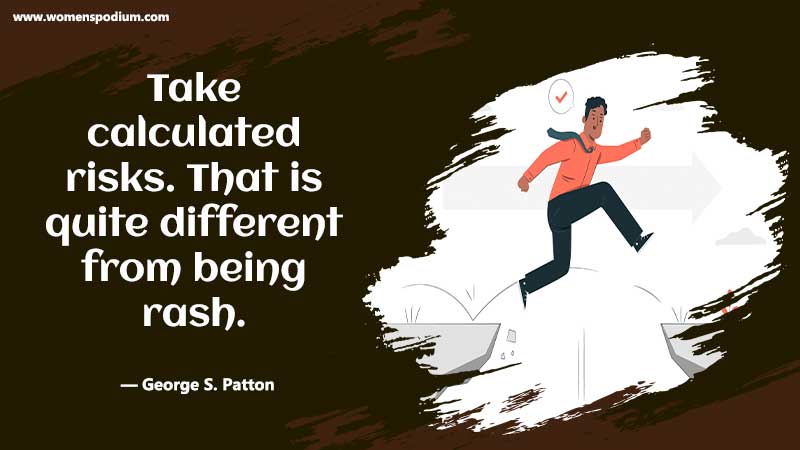 Conclusion
These quotes about risk can be a good starting point to reflect on the importance of risks in your life. Risk-taking is a deeply personal choice, and anyone who chooses to take a risk must be able to decide for themselves. So, go right in. take an honest look at your life, and figure out the areas in which you need to take risks. After all, your life is definitely worth the risk, right?
Also Read: Hard work is important to achieve your dreams, it is futile if you do not know how to work hard, smartly.