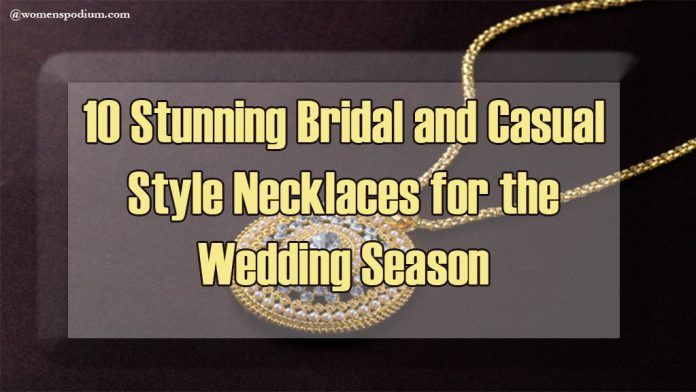 In the most ancient types of necklaces, organic components such as shells, bones, etc., were more common. The more precious necklaces made of ocean corals were usually worn by women from well-off families at weddings to represent their family's wealth. Necklaces became an element of versatile dress code during the Middle Era and became the necessary part of jewelry between the Gothic and Renaissance periods. In the early 17th century, people wore gemstone necklaces and gold chain pendants to symbolize social prestige. Necklaces became a feminine item in the 18th century, and women wore them with matching earrings and bracelets. There are certainly a hundred different types of necklaces, but if you are preparing for marriage soon, there are some of the necklaces for the wedding season you should know about.
Luxury Necklaces for the Wedding Season That You Can Buy Online
There exist many kinds of necklaces, whether by style, length, or materials used. Here are ten selected necklaces for you to choose from for weddings and casual parties.
Chokers – Phenomenal Necklaces for the Wedding Season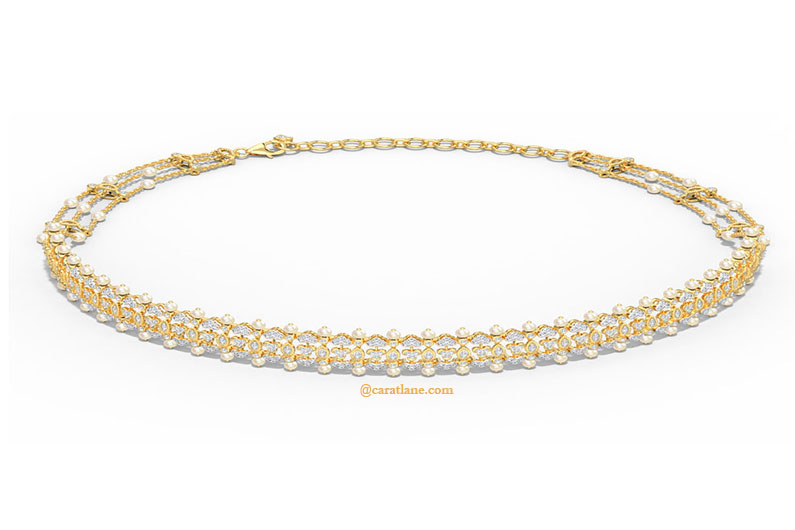 Choker necklace is a 14 to 16 inches long necklace and rests close to the neck. It alone looks impressive, but it is phenomenal when layered with multi-string necklaces, looks fabulous with both traditional and western gowns.
The choker has been popular in the West, especially for the last two years. It has already inspired Indian and Pakistani traditional bridal looks as well.
Moreover, the best thing about chockers is that anyone can wear them, whether you have varying neckline, face shape, or height. Chockers will compliment best with a v-neckline or round neck blouse.
Lariat Necklace – Casual and Decent Look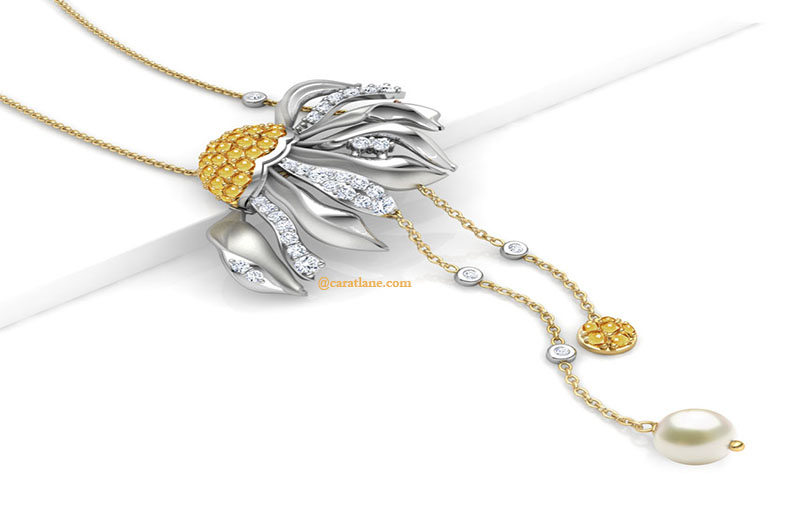 With no clasp point, the lariat necklace is designed as a scarf-like neckpiece. It wraps around the neck to give a Y-shape and has a strand hanging down. Some lariat necklaces have a charm or pendant on the bottom part, which provides it with an even better look. A lariat necklace is perfect for you to wear on formal occasions and wedding parties, and elevated meetings.
It looks best with the U-neckline, and as it does not have long strands, therefore, it suits people with different face shapes equally.
Double Link Chain Necklace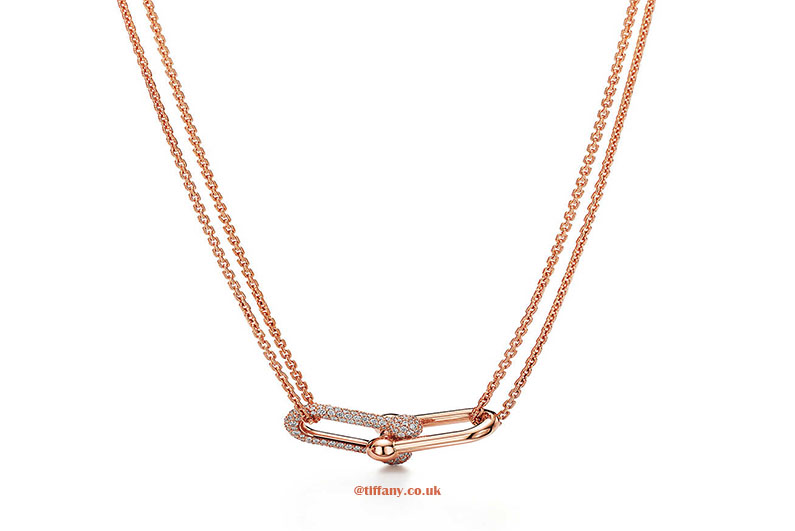 The most popular type of necklace is the chain necklace that comes in various lengths and sizes. The necklace can be single, double, or multi-stranded and comes in silver and white or rose gold. There are; anchor chains, bead chains, box chains, byzantine chains, Figaro chains, and many more.
Tassel Necklace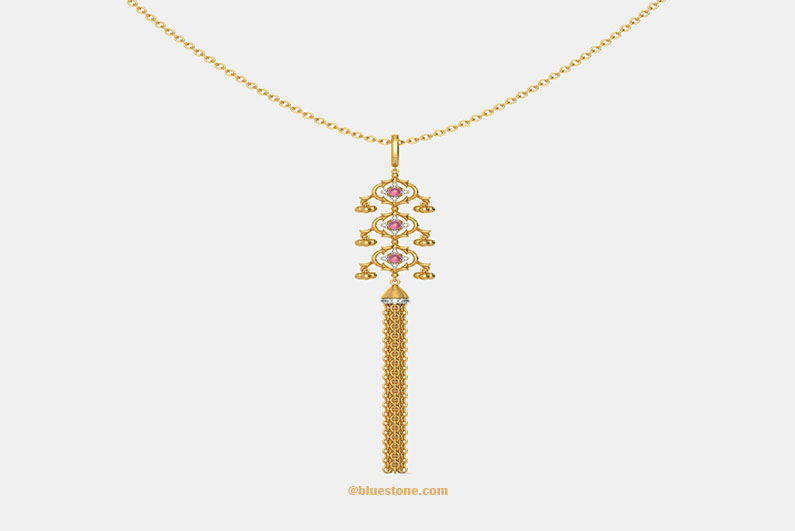 These tassel necklaces can be very light, and they also come in with gold chains and diamonds or ruby. Tassels placed at the end of chains are quite old, but this type of necklace became popular in recent years because they go perfectly with everything from shirts to blouses.
Tassel necklaces are of various materials, such as gold or silver. They can be beaded, have embroidery thread, basic chains, or paired with thick chains. This means that these necklaces are suitable in various sizes and colours, so they go with both formal and more casual occasions.
Rare Pearl Princess Necklace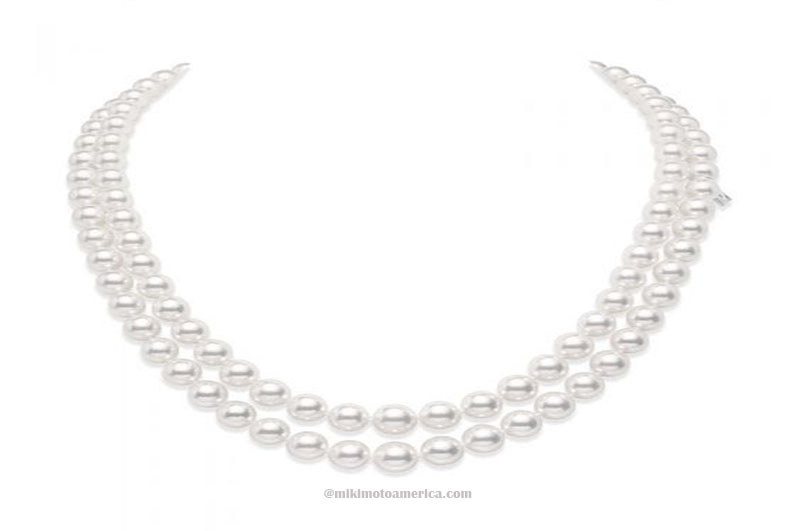 Princess necklaces are the necklaces that have 18-inch lengths and are the most popular ones because of their regal look and fancy gems and pearls. This necklace rests on the collarbone and is common on any occasion and party. If you are fond of pearls, then this rare Akoya cultured graduated pearl is best for you. The nature of the pearl adds value to the overall look of this necklace.
They are present as single-stranded, double-stranded, or multi-stranded necklaces. As the name implies, these necklaces seem to fit for a princess.
Bib Necklace – Aquamarine Snapdragon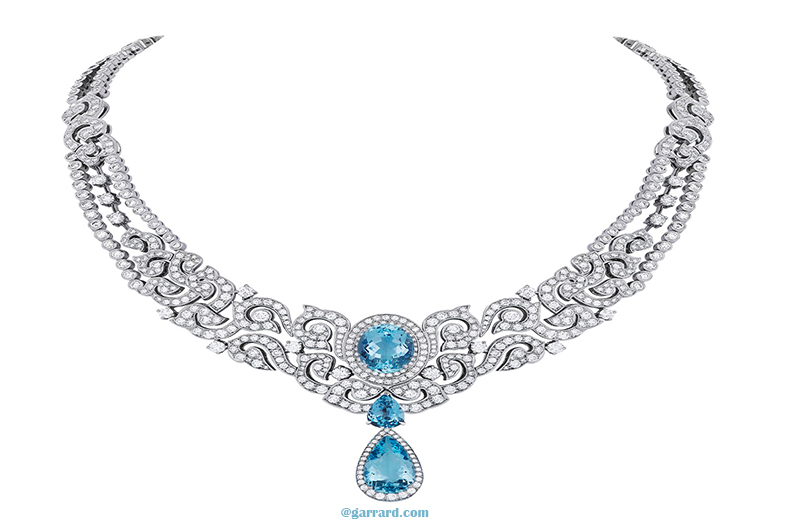 These bold necklaces are perfect necklaces for the wedding season to attain a stunning bridal look, and they can be of silver or gold, and even diamonds and gemstones to elevate their beauty. It is usually large and elevated in size. For shorter necks, avoid this type of necklace; instead, go for a matinee length necklace. As the name suggests, a bib necklace covers the same area as a bib, i.e., between the neck and collar bone. The aquamarine bib necklace is unique for its feature gemstone.
Emerald Chain Necklace

These are chain necklaces that are not much longer, almost 18 to 20 inches. The type of gemstone used in these types is an emerald stone, a highly reputed precious green-blue stone. The long-chain consists of either silver or gold but is best when diamonds are embedded in the chain.
The best thing is that these emerald stone necklaces suit every occasion and serve the purpose of looking fancy and spectacular. So, they prove to be great necklaces for the wedding season.
Lapis Lazuli Collar Necklaces for the Wedding Season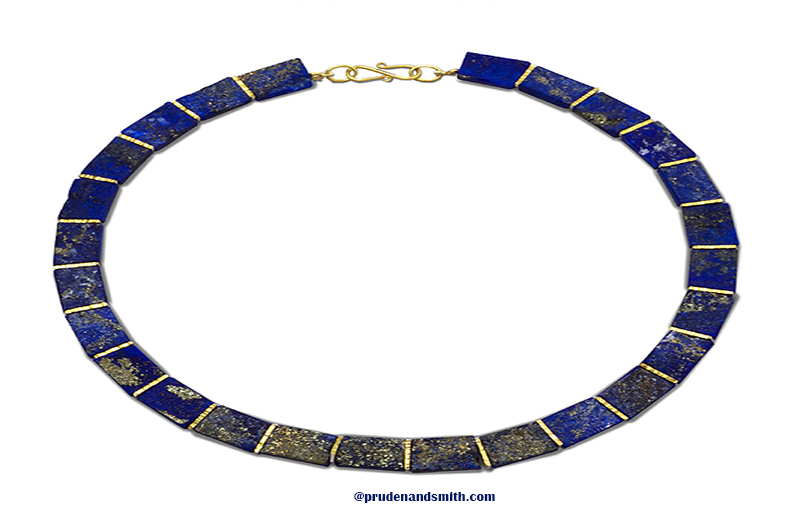 Lapis Lazuli is a beautiful deep-blue metamorphic rock often used in ornaments. In recent years, it has gained popularity among women and has become a fancy part of jewellery. Moreover, this stone has stress releasing properties, bringing deep peace! This necklace, often called crewneck, is more of a casual type and can also be given as an anniversary gift. Collar necklaces are 12 or 13 inches in length, relatively short, and are made up of two or more strands of pearls, etc. Collar necklaces are perfect for off-the-shoulder outfits, V-necks, or turtleneck. Hence, they can go with casual looks perfectly.
White Gold Necklaces for the Wedding Season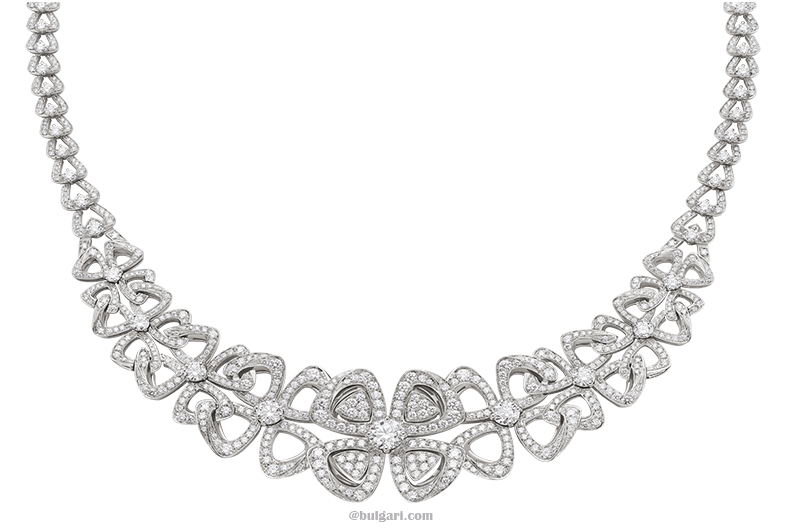 This is the type of necklace you would want to receive as a romantic wedding gift. The necklace has the same length as a bib necklace and appears similar to a princess necklace. You can have two luxury styles in one item.
The 18-carat white gold alluring necklace is a passionate and bold design, with round nice-cut diamonds embedded in it, making you the center of attraction.
Sterling Silver Pendant Necklace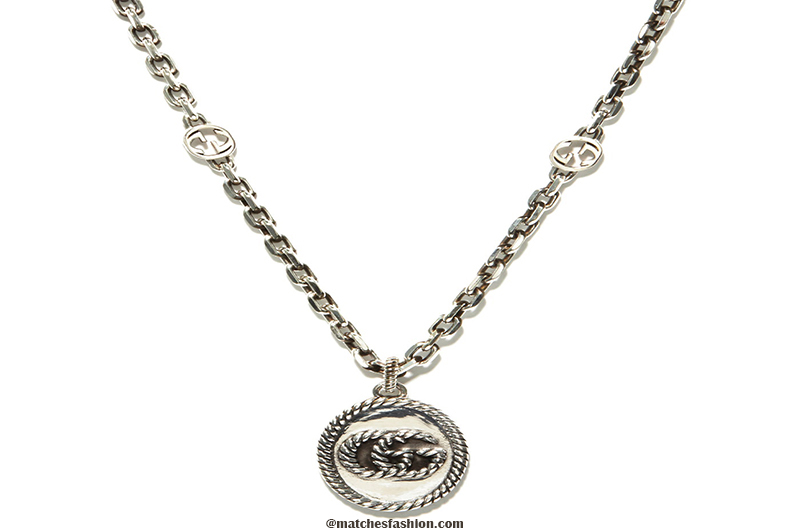 The charm that suspends from this pendant necklace seems very elegant and light. Although this necklace is not what you would wear for a wedding occasion, for get-togethers and parties, this necklace will keep you agile, fancy and, bold all at the same time. The necklace has a long sterling silver chain and has a pendant hanging at the bottom. The style is simple, yet something eye-catchy and enchanting.
Necklaces are a precious and vital part of women's accessories. And who doesn't like luxuries? These fancy enchanting necklaces might be expensive, but they will give you a whole new look. It would be best if you considered these necklaces for wedding and other occasions. You can start planning to buy a few of these types!