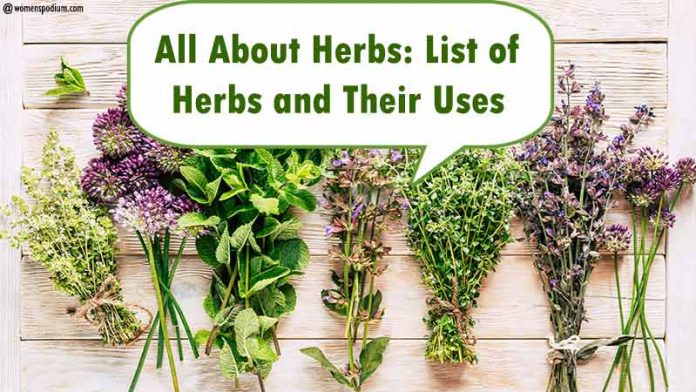 Herbs had been used in our daily life for thousands and thousands of years ago. It has various uses in our life, such as seasoning, medicine, fragrance, and many others. Many say that Rosemary and thyme are the oldest herbs in the western culture, while bay leaves and holy basil are the oldest known herbs native of India. Those who are experts about herbs and their uses know how to use herbs as a home remedy or taste enhancer. Learning about which herb can treat your toothache or cold, or headache really helps you with unnecessary rounds at your doctor's clinic.
Benefits of Herbs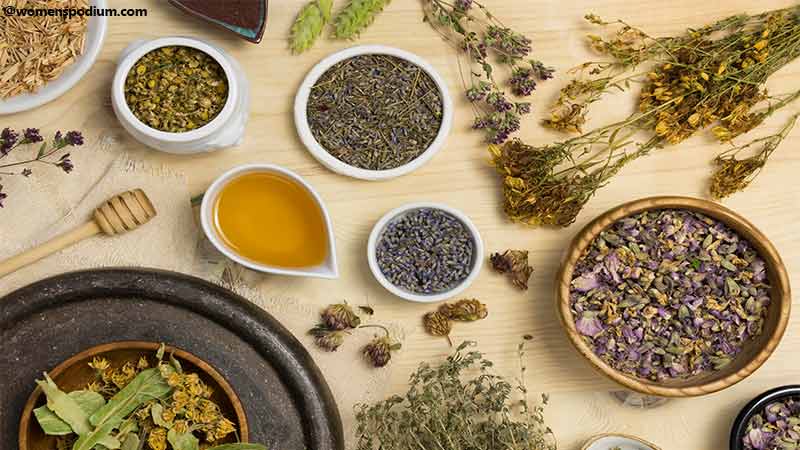 Herbs have many benefits, and it is widely used as natural remedies to heal ailments and prevent diseases from its root. Nowadays, many practice these holistic medicines and therapies as an alternative to conventional medicine. These practices are reiki, aromatherapy, herbals, chiropractic, and naturopathy. These treatments do not contain any scientific data, but it has many extraordinary results. So despite the lack of scientific data, many individuals believe in the remedies. Believing in these practices is not bad but denying or defying everything is not good. If you think anything is not going good go to your physician. These are a kind of home remedies on which you can rely to some extent.
Herbs and Cooking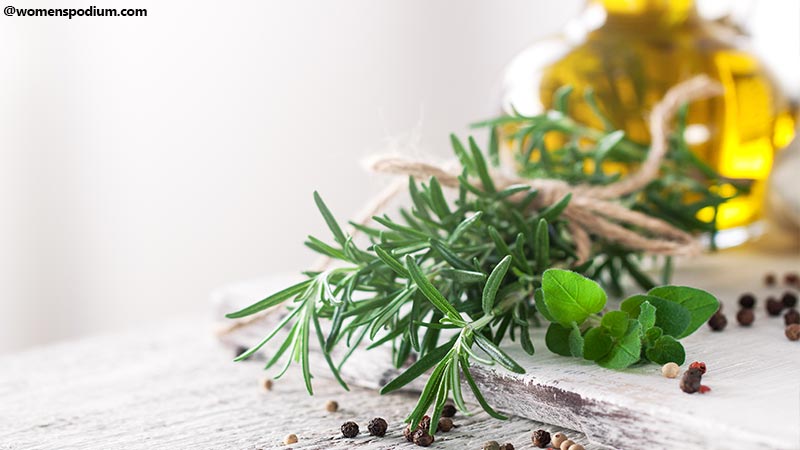 Herbs are mainly grown in temperate regions of the world. We often use herb's leaves and seeds as compliments to many food dishes. Fresh leaves are always a go for seasoning; even you can dry it or freeze it for later uses when there is no season-knowing how to dry a herb or how to freeze is a must when you use it regularly. Herbs used in cooking have a very intense flavour. These flavours come from the oils which are present in the cell walls of the plants. When you chop and grind leaves or heat, the cell walls break, releasing their flavour.
Garden or Pot – You can Grow them Anywhere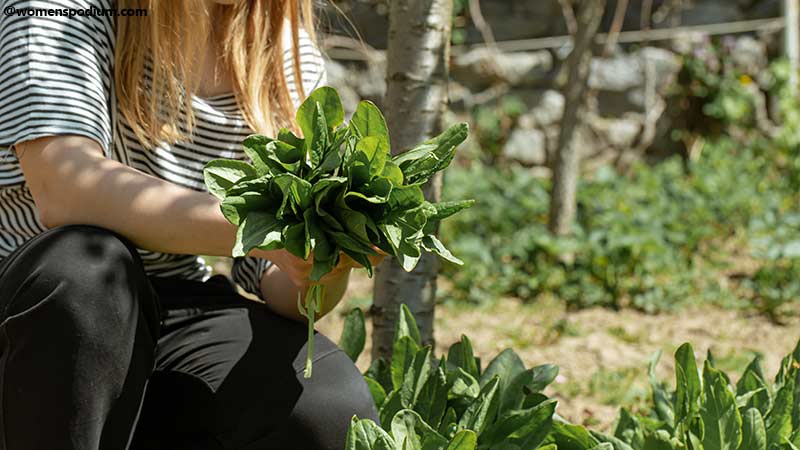 We can plant herbs in our garden, too; even if you live in an apartment, you can try growing it in a pot. If you have few different varieties of herbs available in your kitchen garden, it will generally serve the average family's needs. Most of the herbs can proliferate with a very minimum effort. Some herbs are drought-tolerant, perennials, and annual herbs. Most of them are resistant to insects and diseases too and are full of flavour and scent. When you plant them in your garden, or you pluck a stem and keep it in your living area, it continues to spread its fragrance all around. Apart from its aromas, it has diverse textures, and its attractive shapes and colours will make one's garden look very appealing.
Perennial Herbs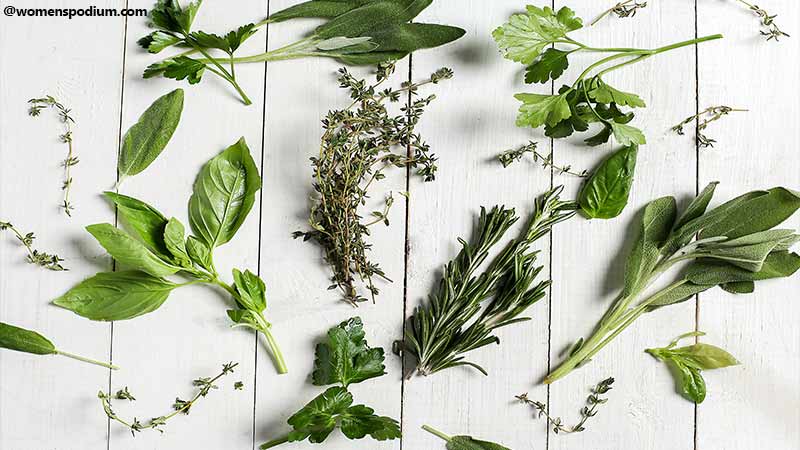 Echinacea, thyme, sage, chives, parsley, lavender, and mint are some of the herbs that come under the Perennial herbs category. The perennial herbs grow for more than one season and can grow from the remaining stems. Some perennial herbs might not survive during the harsh winter weather; you can treat them as annual herbs and replant them each year. As you see flower buds in them, you can harvest them; during this time, plants have fragrant and flavorful oils at their peak, and this provides an excellent gourmet experience. However, the fresh herbs taste so good that they can be harvested anytime during their growing season.
Annual Herbs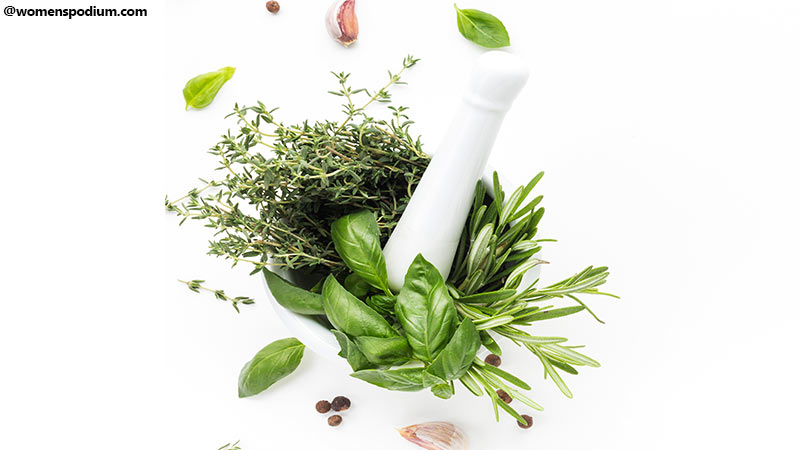 Annual herbs require one year to complete their life cycle, starting from the seed. Some of the annual herbs are coriander, oregano, basil, chervil, and dill. Many herbs can be successfully grown in large containers; also, you can keep them on a deck or patio. The pots which are readily available in the market are the clay, wooden or ceramic pots which also work very well. When you plant these herbs in containers or pots, you can easily move them indoors before the first frost; you can even transplant them to different small containers.
A Few Checklists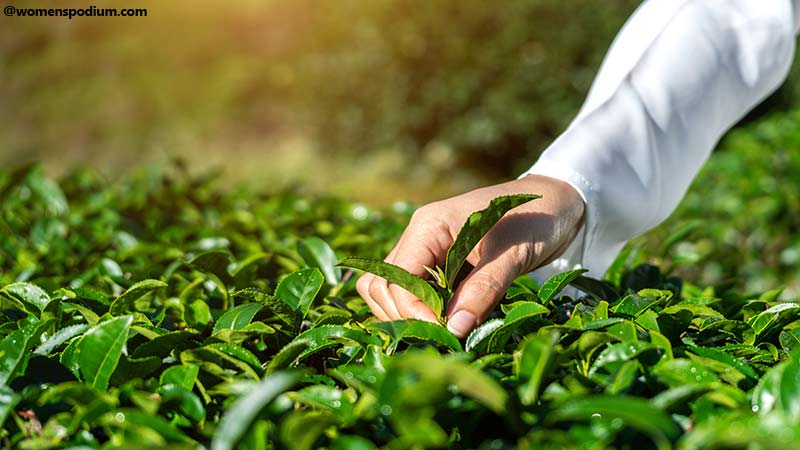 Before planting the herbs, you must take care of the location. Most herbs have their native in the Mediterranean, so they prefer full sun, good air circulation, and very well-drained soil for it to grow. If you are new to herb gardening, start your herb plantation as small as possible so that you can maintain it easily. For the best results, choose highly fertile and loamy soil.
Medicinal Uses of Herbs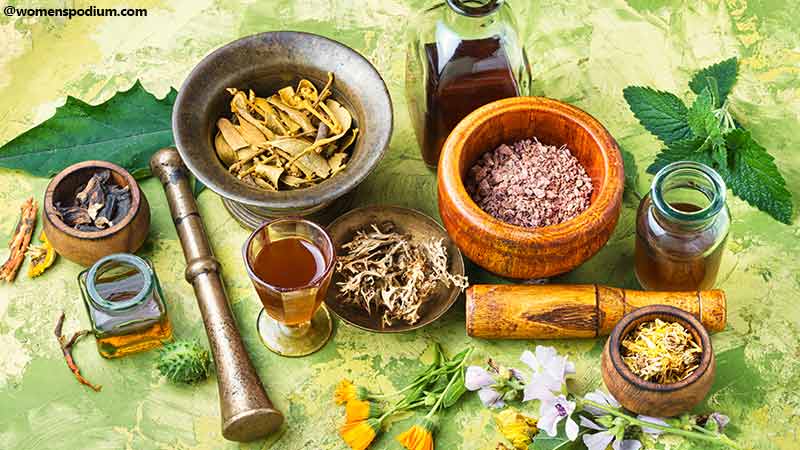 Herbs have been used for generations to treat ailments. The seeds such as anise, fennel have many magical powers in curing diseases. From ancient times, thyme was considered a source of courage, and tansy whereas sesame seeds were associated with immortality.
Herbal tea is made by a combination of boiling water and dried herbs. There are many old documents available today of ancient Egypt in which the use of herbal tea is documented.
A decoction is used to create herbal remedies from plant parts like roots, bark, and berries. The decoction is needed because it aggressively extracts all of the ingredients required to receive its natural benefits. The general method used in decoction usually involves heating the plant material and cold water, bringing it to a boil and simmering it for about 20 to 40 minutes to generate a decoction.
A Few Herbs and their Uses
Basil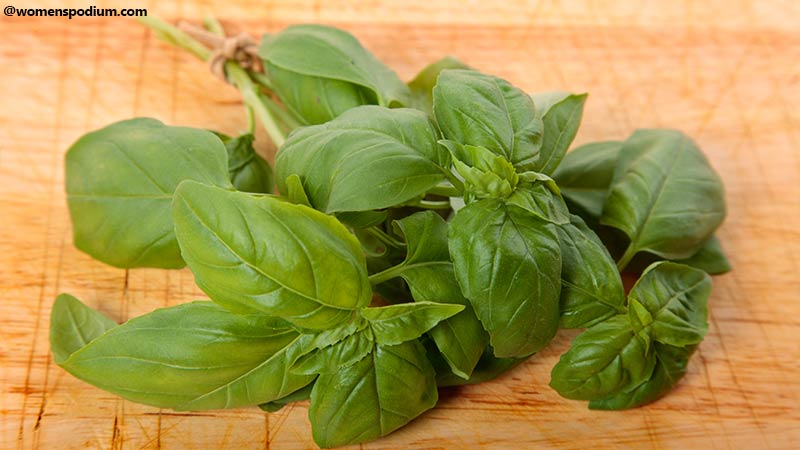 Also called great basil, a culinary herb, their leaves are commonly used in cooking, though some people eat the leaves raw. At the same time, Holy basil tastes spicy and bitter and is an excellent home remedy for cough and cold. However, you can incorporate holy basil in many ways into your daily life, especially herbal tea.
Coriander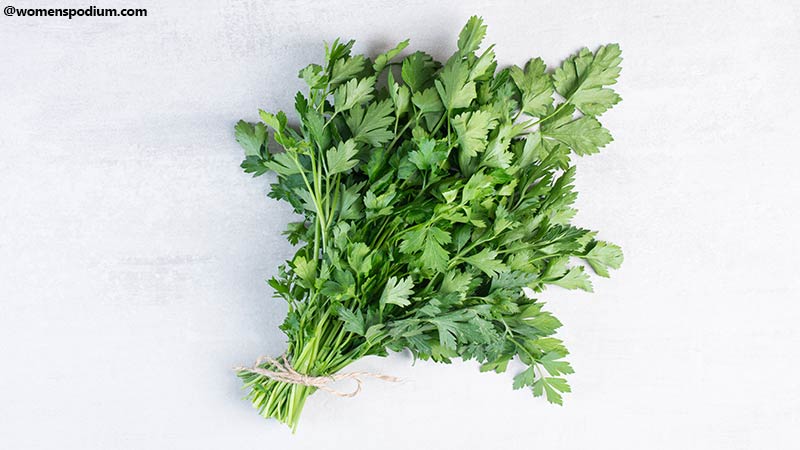 Coriander is an annual herb, commonly known as Chinese parsley, dhania or cilantro. All parts of the coriander are edible, but the fresh leaves and the dried seeds are an integral part of cooking, mainly as seasoning.
Chamomile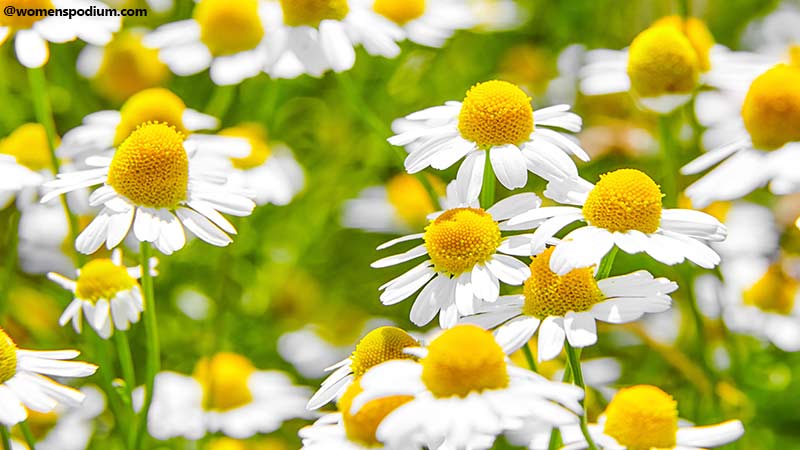 Chamomile is one of the most common herbs, and it is said that it takes away fatigue and pain. The oil from the flowers is used to relieve many pains and aches, including joint cramps. Chamomile tea is also helpful in healing migraines or headaches.
Poppy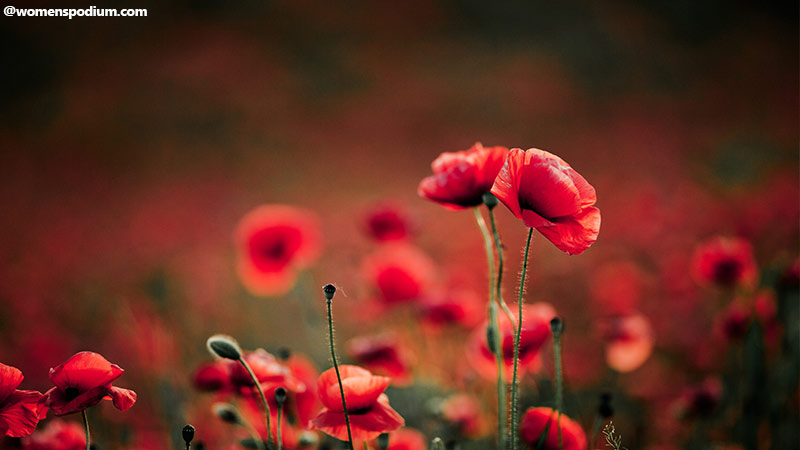 Poppy helps to soothe coughs and induce sleep—the petals of the poppy help in treating asthma, bronchitis, and whooping cough.
Sage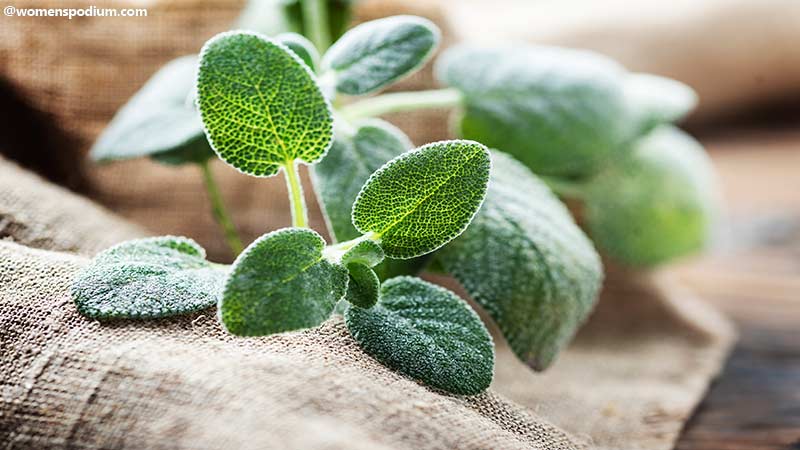 Sage is helpful for headaches, hoarseness and cough. It is one of the best-known remedies for tonsillitis and sore throats. When mixed with honey, this herb stimulates menstrual flow.
Primrose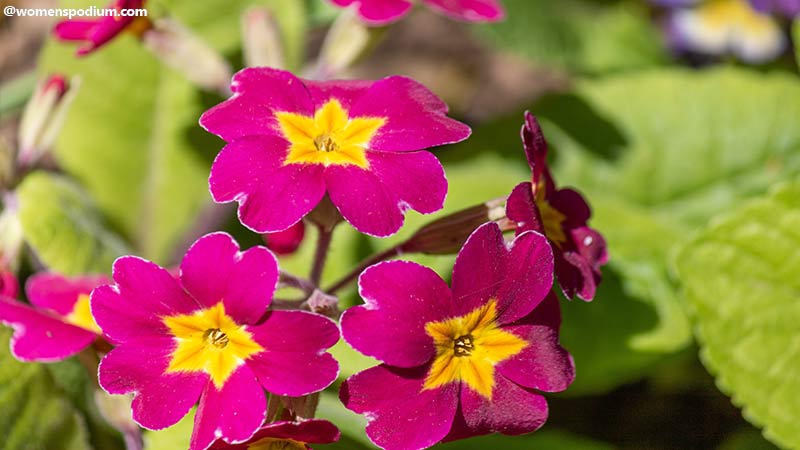 Primrose, quite a sedative, induces rest and sleep by lessening tension. A mixture of the root taken in spoonful doses is efficient in healing headaches.
Rosemary
To treat headaches, epilepsy and poor circulation, Rosemary plays an active role. It can also be used as a disinfectant in the form of mouth wash and also to treat fever.
Feverfew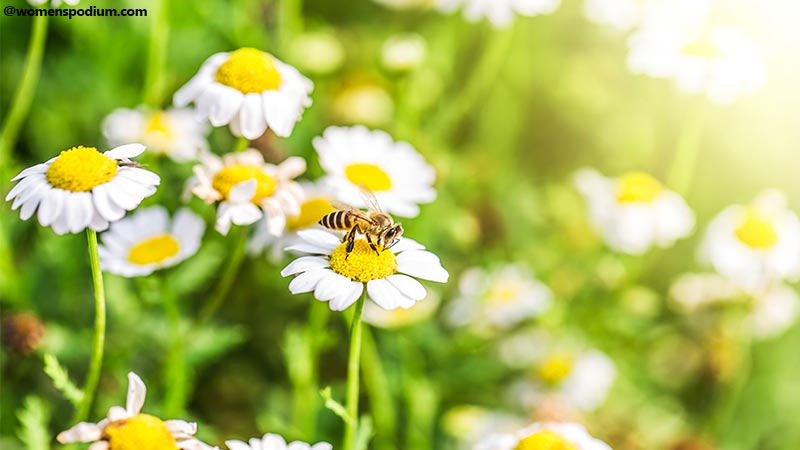 Feverfew is said to be quite effective for treating migraine headaches and fevers. It may also help ease diseases like arthritis.
Lavender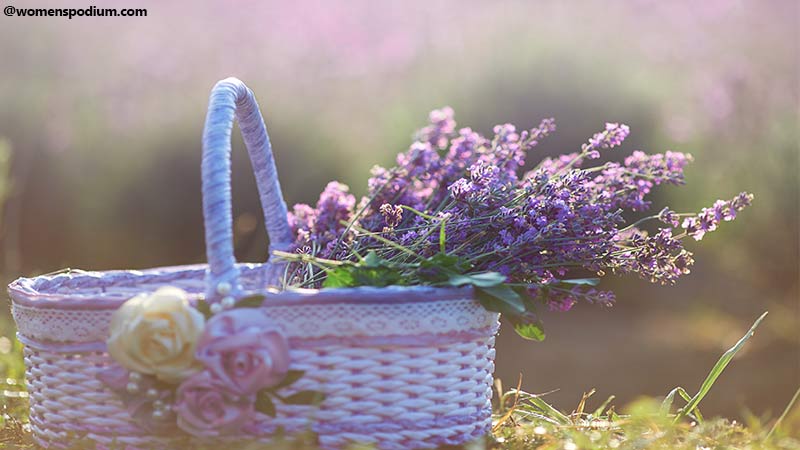 Known for its fragrance and often used in therapeutic baths to reduce stress, lavender prevents fainting and eases nausea. It can also lower blood pressure.
Vervain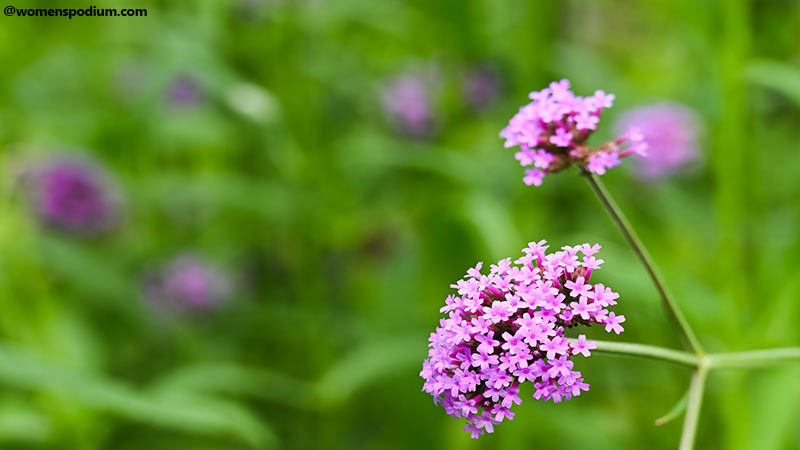 Said to be a good remedy for coughs and colds — the vervain aids against the wheezing and shortness of breath that comes with fevers.
Already herbal remedies are becoming the craze in the American public for the treatment of many diseases. Still, there is a lot of investigation and research need to be done in this field to provide the treatment for many other life-threatening diseases.
Also Read: Although herbs help you treat headaches, colds or sleep, there are pretty more simplistic ways to take care of your sleep.