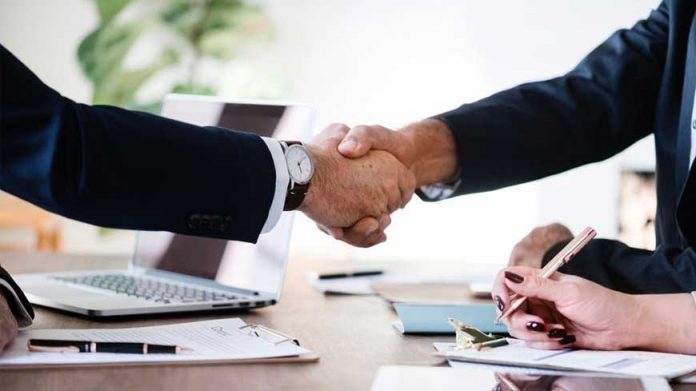 Women's hard work endures to less pay than their colleagues…further widen the gender pay gap in the UK
More than 10,000 companies of different sectors have submitted their data on gender pay gap and 1500 companies have failed to meet the deadline. The data released after deadline showed a very embarrassing picture of gender pay gap which is 8 out of 10 employers pay men more than women.
According to the BBC's analysis of the data, 78% of companies in the U.K paid men more than the women, with the median pay gap of 9.7% on average. This is very alarming figures for The Equalities and Human Rights Commission who is responsible for the enforcement of laws on equal pays.
The U.K.'s Office of National Statistics has also published its own analysis on gender pay gap which is again a very disappointing result for EHRC, which published its own analysis of the nation's pay gap. "It is caused, in part, by more women working part-time, clustering in occupations with lower pay and taking time out to have children", U.K.'s Office of National Statistics said.
Nicky Morgan, a Member of Parliament and chair of Barclays Plc's investment bank powerful Treasury Committee, described pay gap at Barclays Plc's investment bank as "shocking". Moreover, high-profile BBC's China editor Carrie Gracie also resigned from her job in protest for the pay gap. "The salaries of some BBC male staff are unacceptably high," she said. The BBC's director general, Tony Hall, says the BBC's overall pay gap was 10 percent.
The Institute of Women's Policy Research work on gender pay gap correspondingly shows an outcry picture of pay disparity. "In the U.S., women earn around $0.80 on the dollar of their male counterparts", published by The Institute of Women's Policy Research.
Dawn Butler, the shadow equalities minister, not only called on ministers to review the data but also set out five further actions for audit, action plans to mitigate the gap and monitoring their implementation that should follow mandatory audits, she wants certification of compulsory action plans to close the gap and monitoring of their implementation.
"It is right time for the government to review the cuts they have levied and also provide more resources to EHRC," she said
Harriet Harman said the audit – introduced under the last Labor government but brought into force only two years ago – had "laid bare" what women always knew but could not prove that men were paid more across every sector.
The Lib Dem MP Jo Swinson added that the pay disparity was only the beginning complex story and she questioned whether the government had a plan to tackle job segregation or the "dis-benefit" of motherhood.
She also pointed out the failure of the government to act on the thousands of employers who forced pregnant women to leave their jobs after pregnancy. "Government needs tangible plan to overcome this gender pay gap", she said.
Rebecca Hilsernrath, EHRC CEO said, "Serious action will be taken against those who haven't published their Gender Pay Gap because repotting gender pay gap is not optional; it is a legal requirement".
Featured Image by pexels