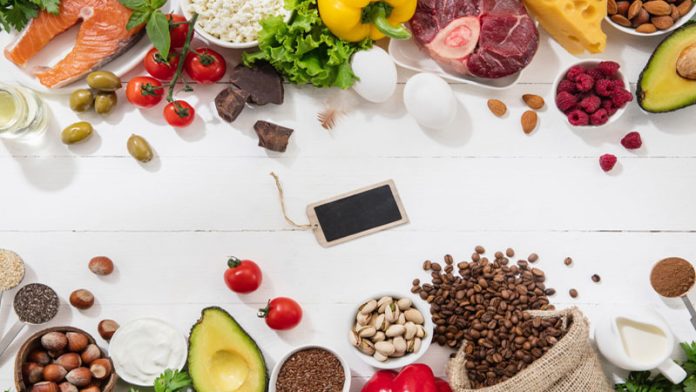 Is age just a number? If you think you can turn the clock back, then it is not possible. You cannot stop your age or turn back to be your younger self as you were before. What you can do is make your diet healthy and keep your skin hydrated. It means you can slow down the ageing process as symptoms won't show as much. There are some foods to make you look younger and fresh. Here is a list of ten foods you should try! You should try to add as many foods as possible to a health plan.
10 Foods To Make You Look Younger And Healthier
Following are the foods that have all the natural ways to keep you healthy and young by slowing down the process of ageing. 
1. Olive Oil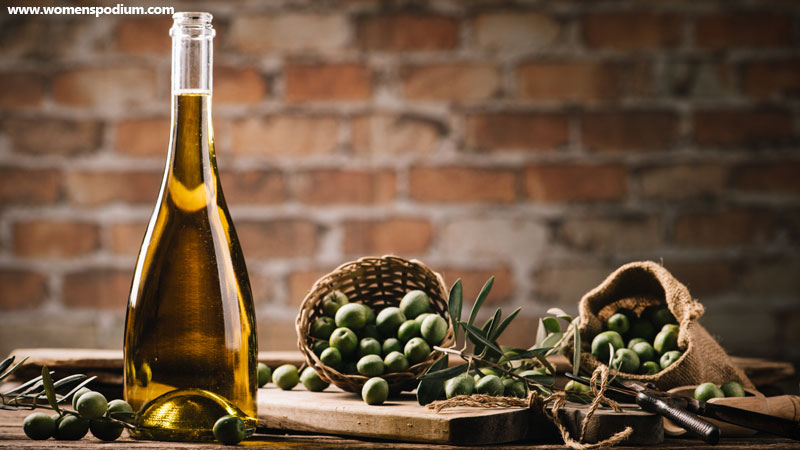 Olive oil is one of the best cooking oil available. It constitutes a mono-saturated fat and is primarily used in Mediterranean dishes. Cold pressed procedure to extract olive oil helps to retain the vitamins, flavor, and aroma of olive as well. It also has high antioxidant properties. Using olive oil for cooking prevents us from many diseases like heart problems, colon cancer, gastritis, etc. It also helps to initiate bile secretion and pancreatic digestion. Polyphenols in it are potent antioxidants to prevent aging.
Also Read: You will find the use of extra virgin olive oil in every health and fitness tip for women. That's how beneficial it is.
2. Fatty Fish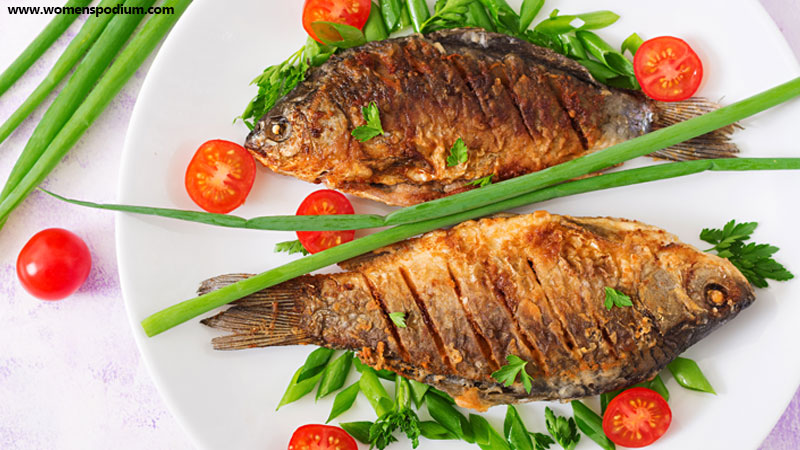 Fish like wild salmon, tuna, sardines, and mackerel are rich in Omega-3 fatty acids. Omega 3 fatty acids are beneficial in reducing the risks of cardiovascular diseases and preventing them. Fish is also a rich source of protein. People face fewer heart-related problems in places where a significant population eats fish, like Japan and Alaska. Fish is one of those foods which should be included in your diet for glowing skin. You can try different recipes for any of these fatty fish. It also prevents the joint cartilage from eroding.
3. Yogurt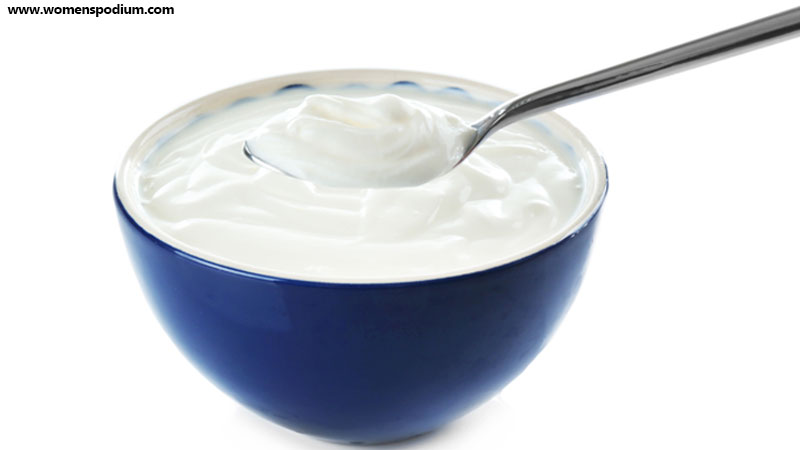 Yogurt is a rich source of calcium, potassium, protein, and vitamins, especially B-12. It is found that yogurt strengthens your immune system and protects against cancer. The good bacteria lactobacillus found in yogurt helps in the digestion of food and absorption of nutrients. This improves your overall health and slows down aging. This property makes it one of the best foods to make you look younger and healthier. Yogurt in a regular diet helps to reduce the chances of having vaginal and bladder infections. Consumption of yoghurt on a daily basis helps prevent many age-related problems in the intestines as well.
4. Nuts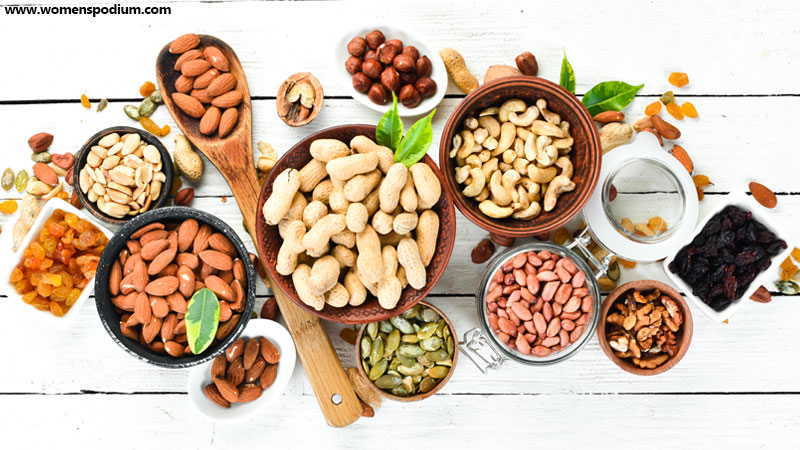 Nuts are very good for health. It is rich in unsaturated fats; hence the benefits of nuts are the same as those of olive oil. It also contains minerals, vitamins, and other phytochemicals, which include antioxidants. Including nuts in your diet will prevent lethargy, keep your body and brain active, and make you feel and look younger. Incorporating this food into your diet will slow down the appearance of signs of aging in middle-aged women. So, try having your favourite a few of them every day regularly in your diet meal plan.
5. Green Tea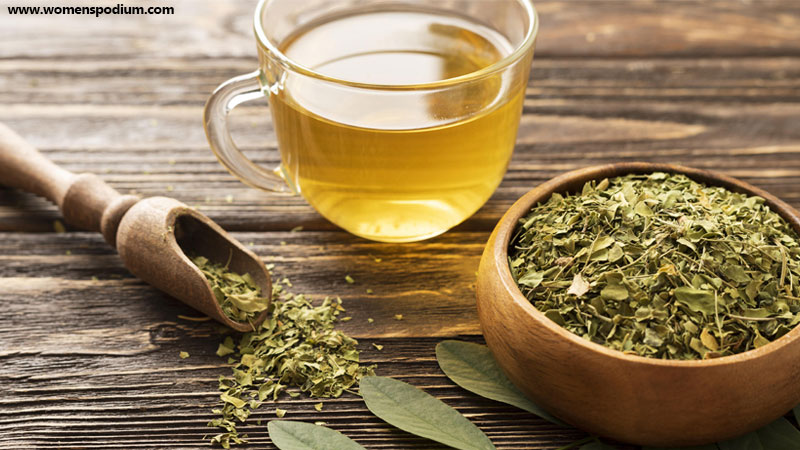 One cannot deny the benefits of green tea and how much people of different cultures have included it in their routines. But the effect it has on your skin would be phenomenal. Drinking green tea regularly increases your longevity as it potentially reverses the damage caused to cells due to various environmental and physical factors. You can not only drink the tea for benefits but also dab the green tea bag on your skin for extra benefits. You will look young, and your skin will become fresh and clean.
6. Dark Chocolate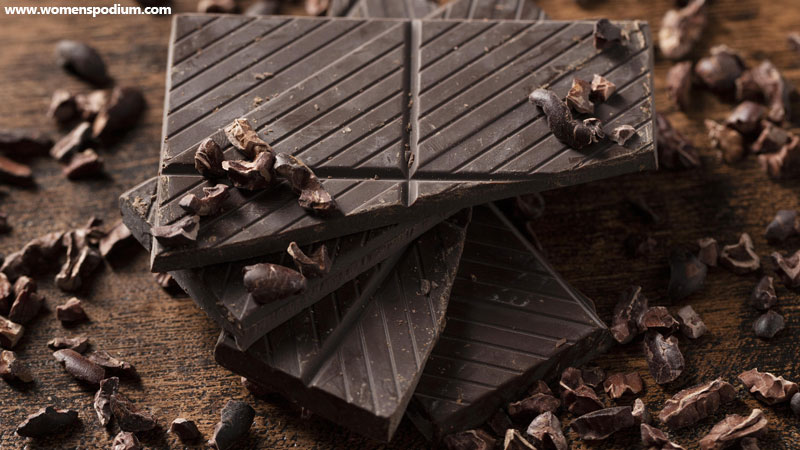 Who doesn't like chocolates? Believe it or not, chocolates help slow the aging process, especially dark chocolates that are good for your health and longevity. Chocolates are made from plant sources, so they have all the medicinal benefits of various dark vegetables that come from flavonoids. Flavonoids act as antioxidants, which is why they help slow the aging process. It is effective in relaxing blood pressure and helps in balancing some of the hormones of the body. It lowers blood pressure and also acts as an anti-depressant. Even a small bar of dark chocolate prevents the rise in blood pressure.
7. Blueberries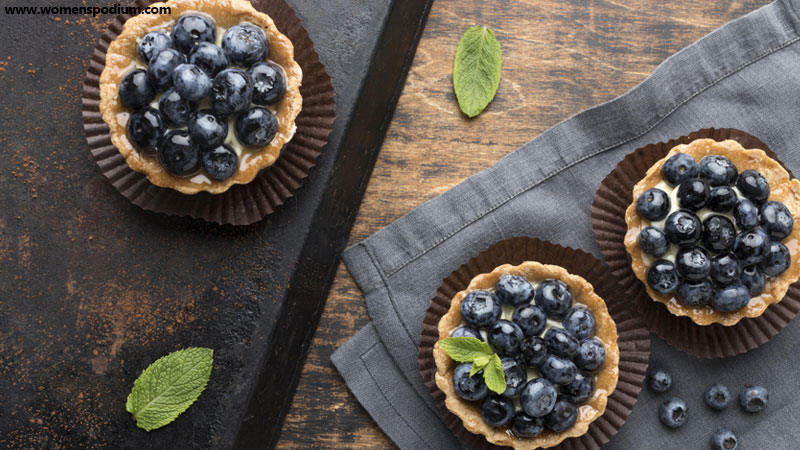 Scientists and researchers have found many health benefits from eating blueberries. Blueberries are one of the richest sources of antioxidants found in any fruit and vegetable. Antioxidants make them one of the healthiest foods to make you look younger. Apart from slowing the aging process, it also helps reduce the risk of cancer-like diseases. Blueberries also have a chemical that decreases the process of cervical or breast cancer cells. It also prevents one's memory loss due to the aging process.
8. Green Veggies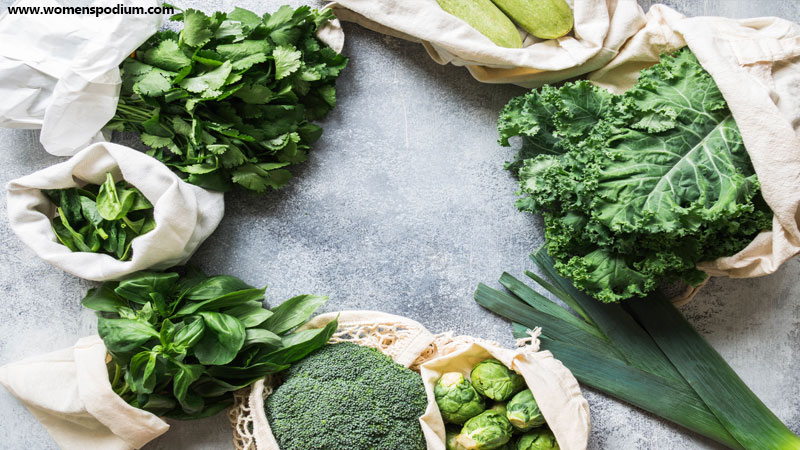 Kale, cabbage, broccoli, and spinach are those miracle foods to make you look younger. Green vegetables are nutrient-rich and contain fiber in a large amount. They effectively replenish the nutrient content your body needs and thus keep you healthy. Your skin will glow as it will get all the essential minerals and vitamins. If your family doesn't like these vegetables, you can find some other options in the list of most popular vegetables worldwide. Try making these veggies in different styles. You will love at least a few of those dishes.
9. Avocado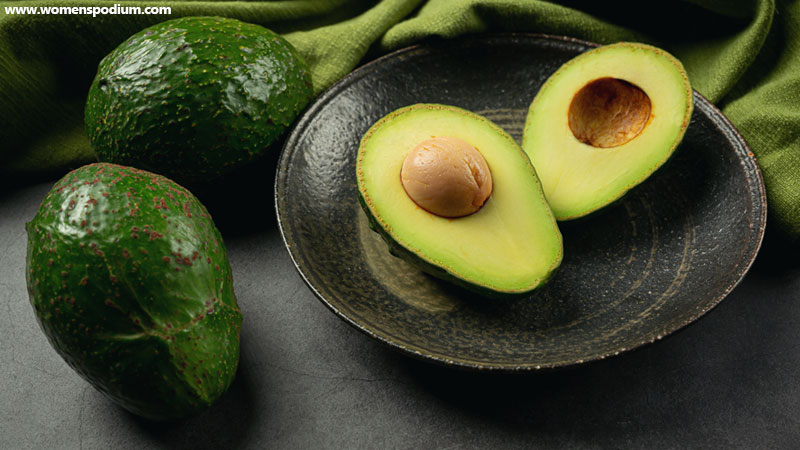 For some people, avocado is a must-have food for breakfast. But for others, avocados might be on the most hated list of vegetables due to their texture. Nevertheless, it is one of the healthiest foods to make you look younger, which you can eat for breakfast or brunch. The natural oils and presence of anti-oxidants in them are brilliant for your skin. They nourish and hydrate your skin, fighting wrinkles. Also, vitamins E and C are the best anti-aging elements present in avocados.
10. Flax Seeds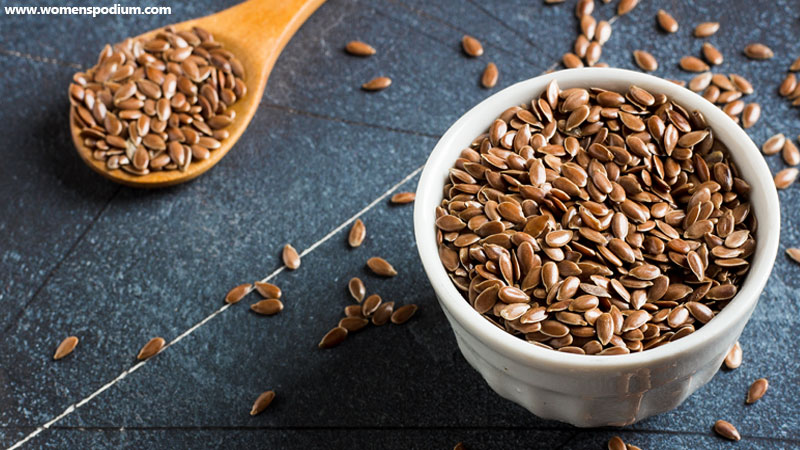 Flaxseeds are a rich source of lignans, antioxidants, and Omega-3 fatty acids, which subside inflammation and fight the signs of premature aging. They also help your skin stay hydrated, smooth, and acne-free. And because they repair broken blood vessels, which is why a daily dose of flax seeds is highly beneficial. You can sprinkle flax seeds on oatmeal and make your breakfast healthy and good for your skin.
Now you see, some of the most common foods can be beneficial in the long term if you add them to your daily diet. Consume and incorporate these foods regularly so that you can combat the signs of aging and get healthy glowing skin. Aging is an inevitable process, but you can slow down the aging process by consuming these foods to make you look younger than you are.
Also Read: Various foods containing proteins and greens are helpful to prevent signs of aging. You only have to look for the diet plan that suits you.
Also Read: Women must take care of their health, here are ten health and fitness tips for women that will help them to take care of their health.