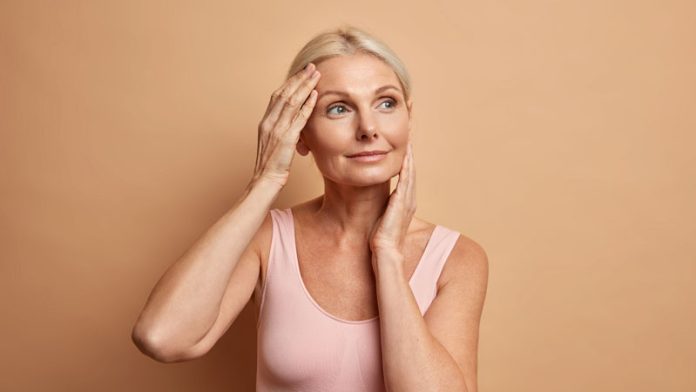 "To me, age is just a number," said Joan Collins. The human mind has no limitations, the only limitation there is for anyone is his/ her mindset. Whether anyone thinks you can or can't, doesn't matter, the only thing that matters is what you think about yourself. If we talk about your chronological age, it is counted by the candles you blow. While biological age is trickier to find out. Your mind age differently than your body. If you have a mature mindset at a young age, it means your mind is older than your age. The following age is just a number quotes that tell you why this age matters in your life.
25 Age Is Just A Number Quotes To Change Your Mind
Teenagers live their life like they are invincible and they are free of grey hair and achy knees. Some teenagers' personality is far better than others. That is because their minds have grown better than other young adults. You can develop your personality through a change of mindset. The following age is just a number quotes that will motivate you to do things you never dared
to do.
Age is no barrier. It's a limitation you put on your mind.

— Jackie Joyner-Kersee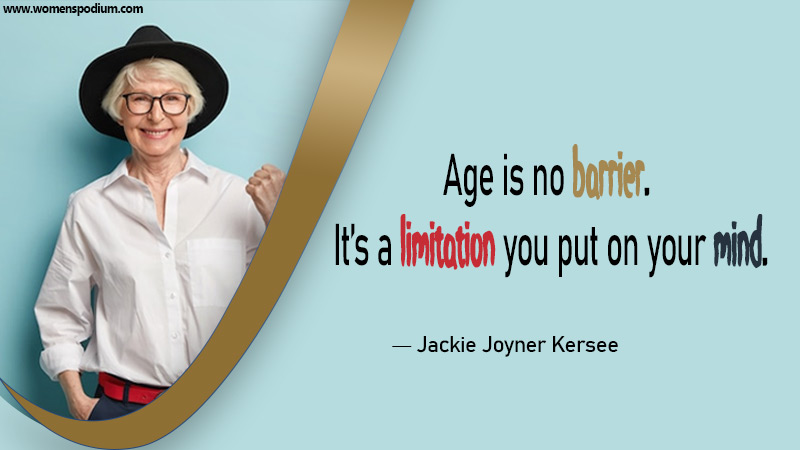 Age is just a number, and your talent will never fail you. It has no expiry date.

— Madhuri Dixit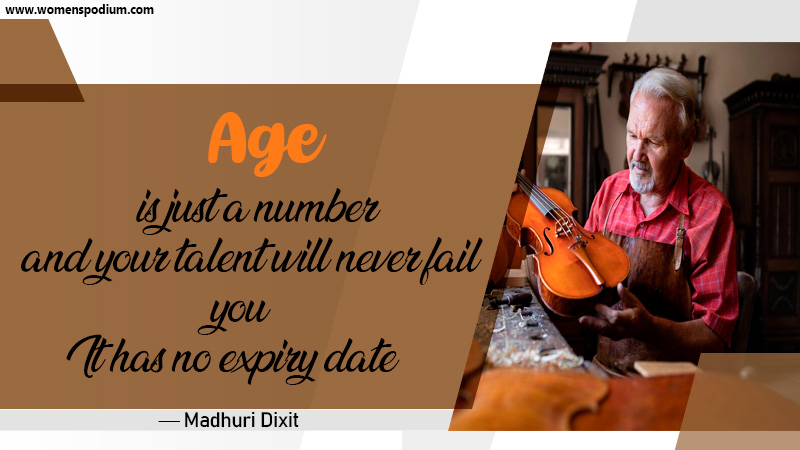 Age is just a number, maturity is a choice.

— Harry Styles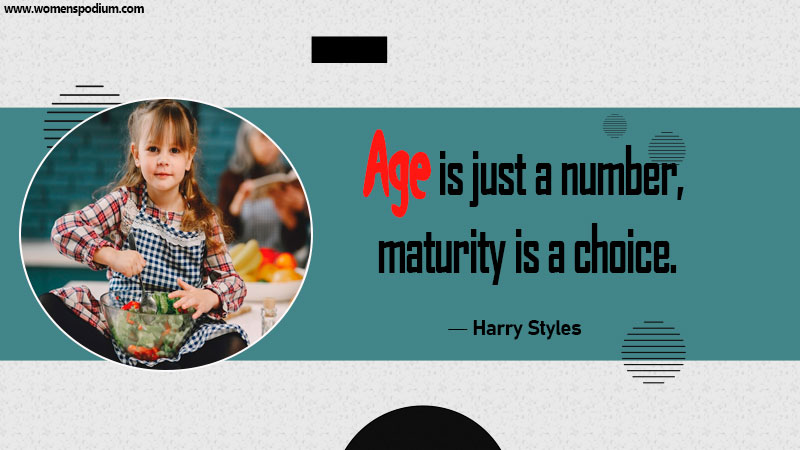 Age is just a number, not a state of mind or a reason for any type of particular behavior.

— Cecelia Ahern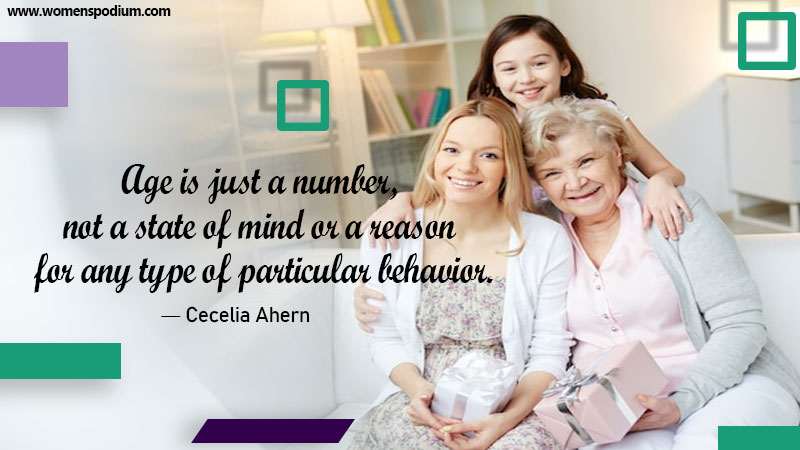 Age is just a number for me. A person is as young as he feels.

— Sunny Deol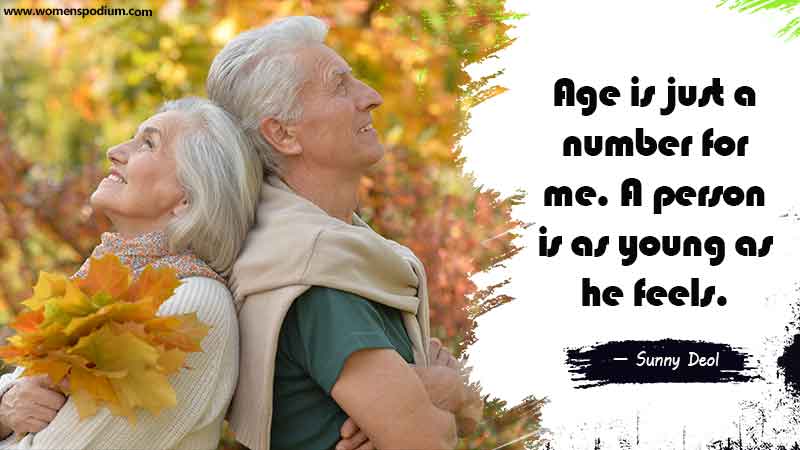 One of the first steps to successful leadership is to always forget your age and remember your dream regularly.

― Israelmore Ayivor
The trouble is, when a number -your age- becomes your identity, you've given away your power to choose your future.

— Richard J. Leider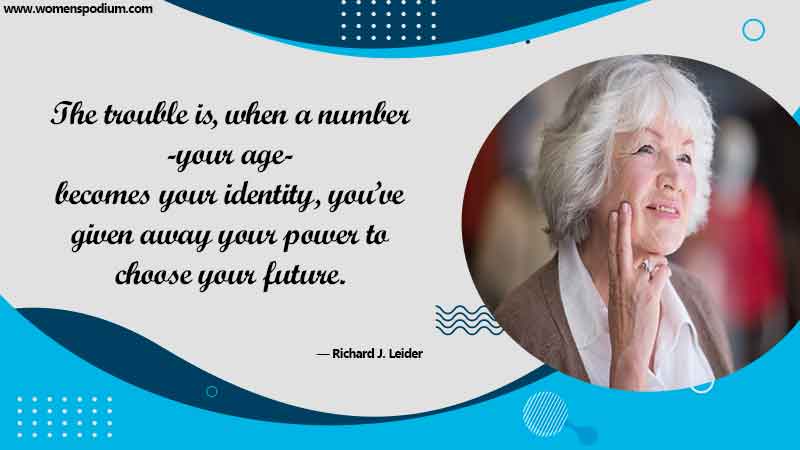 You don't stop laughing when you grow old, you grow old when you stop laughing.

— George Bernard Shaw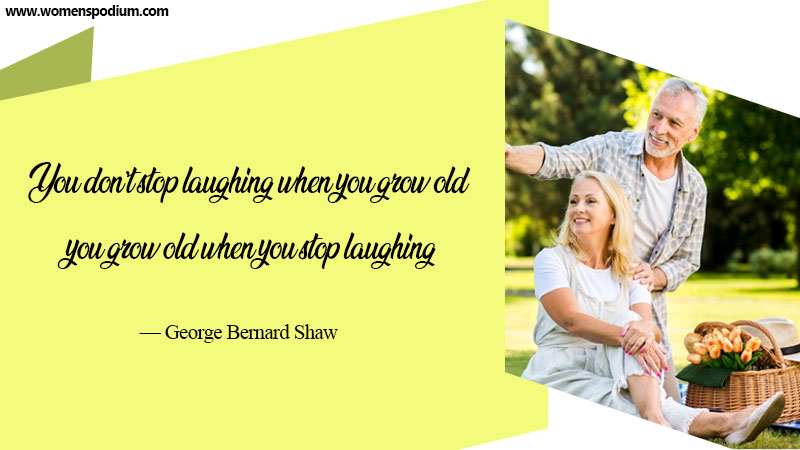 Age is an issue of mind over matter. If you don't mind, it doesn't matter.

— Mark Twain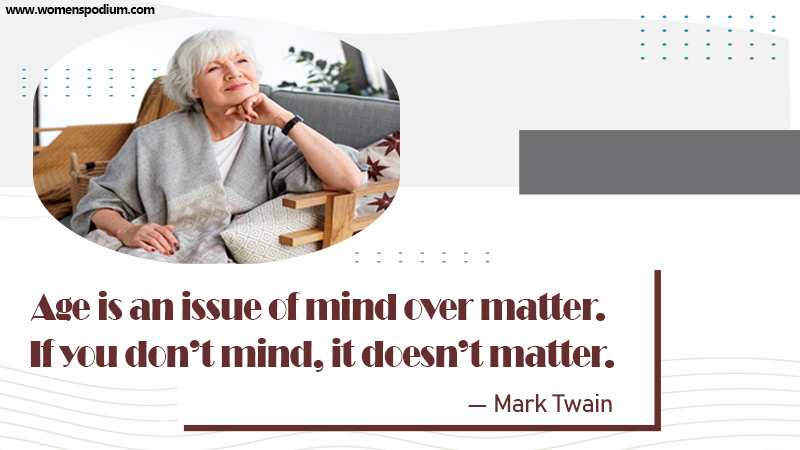 Age is just a number we count until we're old enough to know it doesn't count.

— Katrina Mayer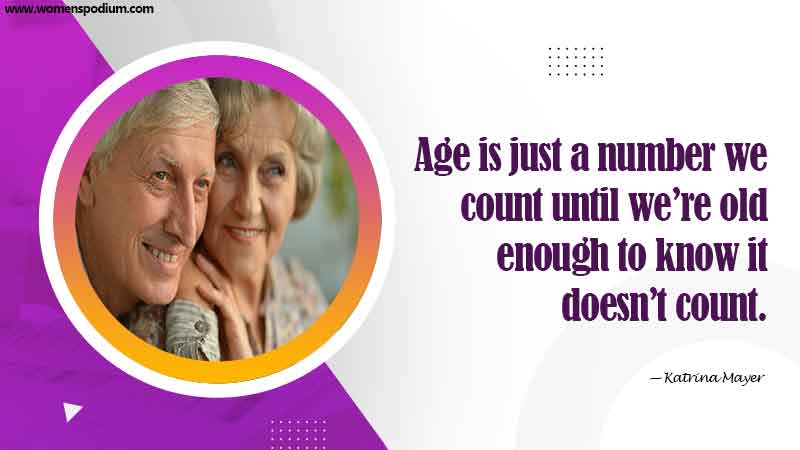 Anyone who stops learning is old, whether at twenty or eighty. Anyone who keeps learning stays young. The greatest thing in life is to keep your mind young.

— Henry Ford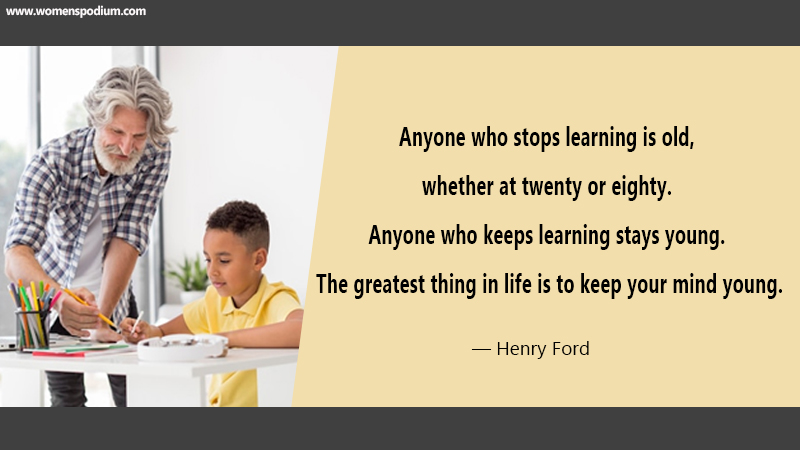 You are as young as your faith, as old as your doubt, as young as your self-confidence, as old as your fear.

— Paul H. Dunn.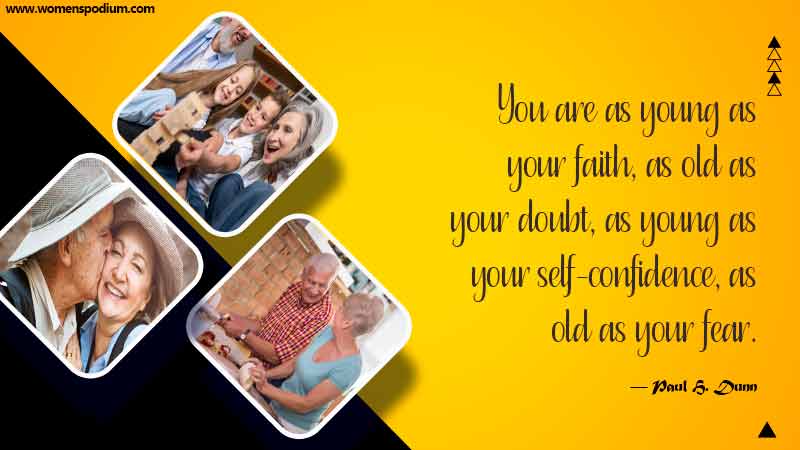 Age is nothing but a number. "If there were ever an anti-aging pill, I would call it exercise.

— Ernestine Shepherd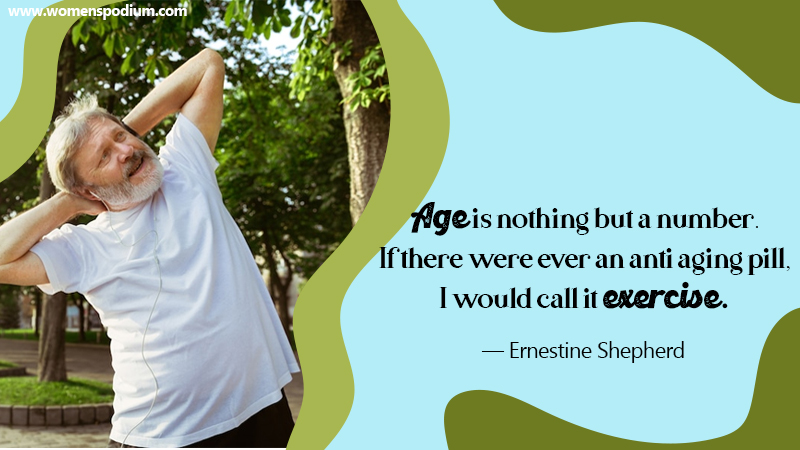 It matters not long we live but how.

— Philip James Bailey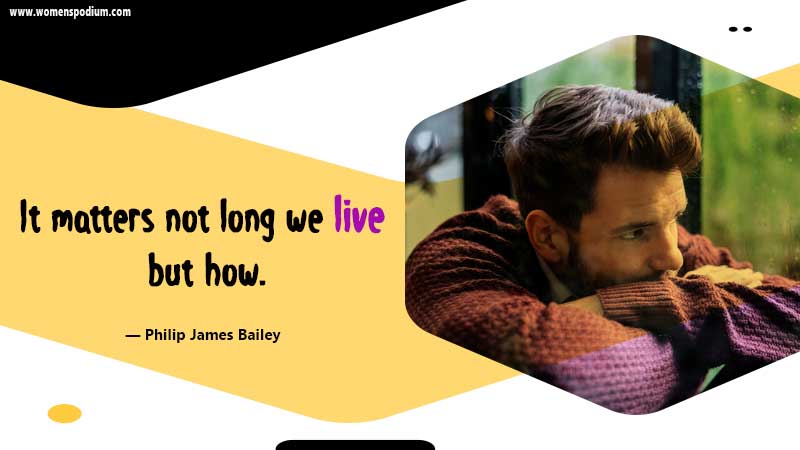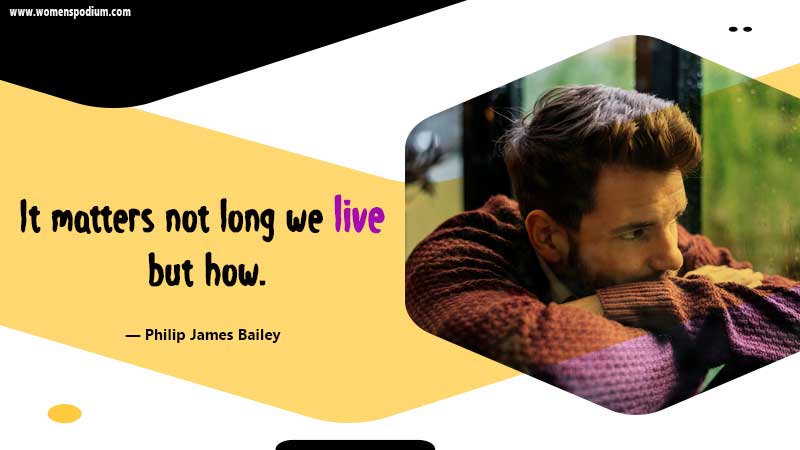 If you're full of courage, then it's just a number, which we call age.

— Nitin Verma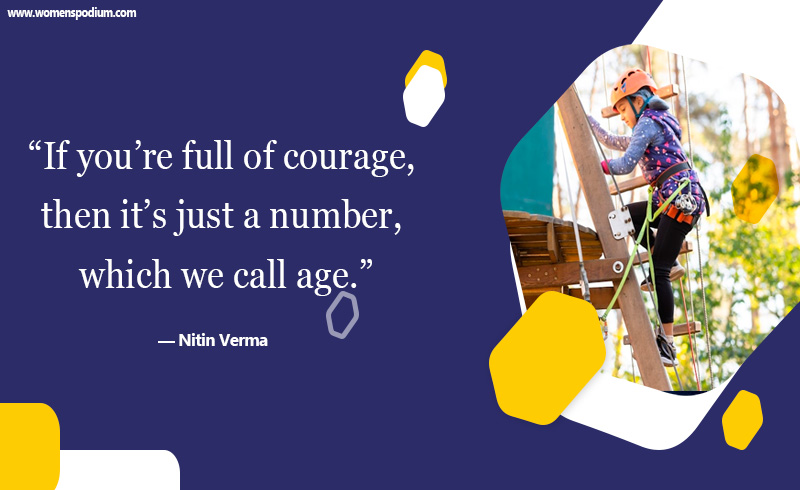 Every year should teach you something valuable; whether you get the lesson is up to you. Every year brings you closer to expressing your whole and healed self.

— Oprah Winfrey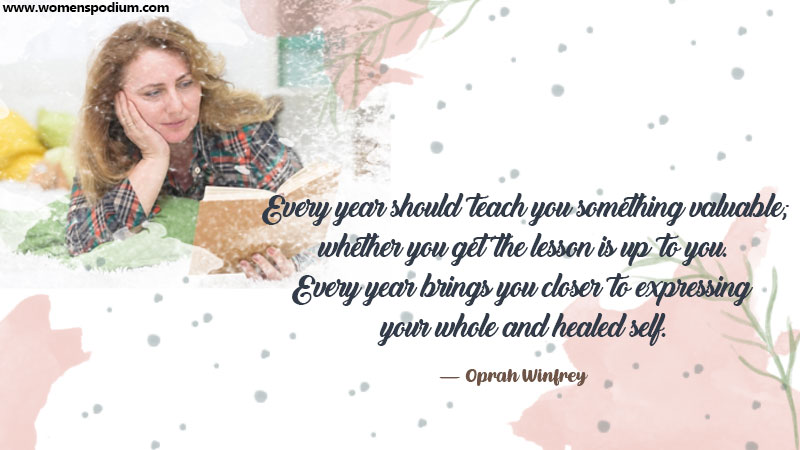 Age is really just a number to me and means every year I get to experience so much more.

— Shay Mitchell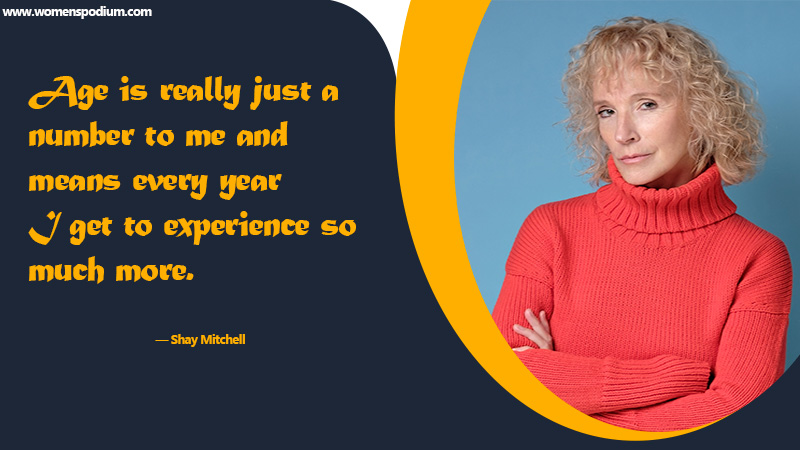 Quotes On Age Is Just A Number To Show That You Can!
If you want to start a business at a young age and people have been telling you that you are too young to do that. You know that you are well-educated about your business idea from home or office. You are never too old to drive a car or learn a skill. You are also never too young to do business if you can. Read the following age is just a number quotes to encourage yourself if you feel down about yourself.
You're not getting old, you're getting better…Seniors Rock!

— Nanette L. Avery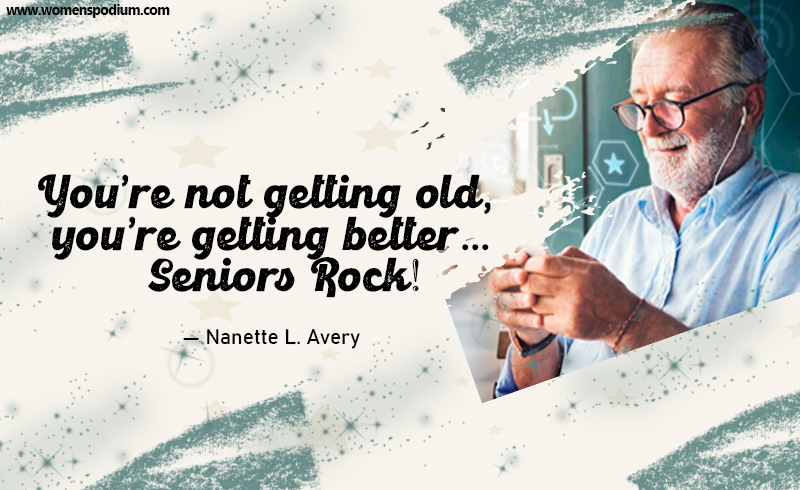 Age is just a number. It carries no weight. The real weight is in impacts. The truth is that you can do it at any age. Get up and be willing to leave a mark.

— Israelmore Ayivor.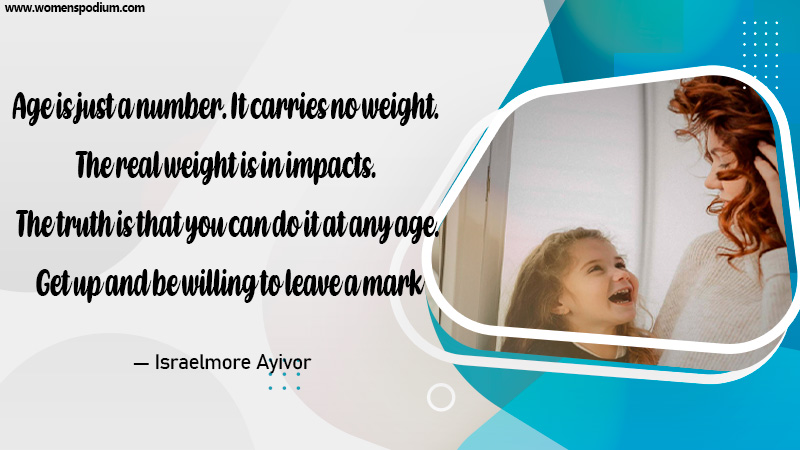 Laughter is timeless. Imagination has no age. And dreams are forever.

— Walt Disney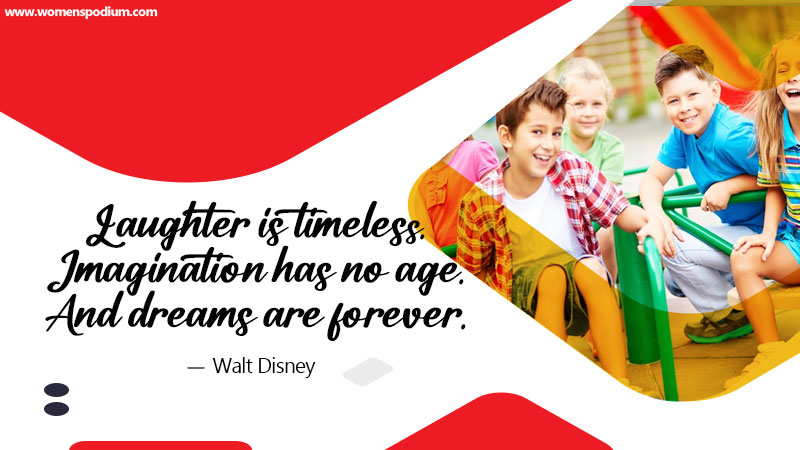 Wrinkles will only go where the smiles have been.

— Jimmy Buffet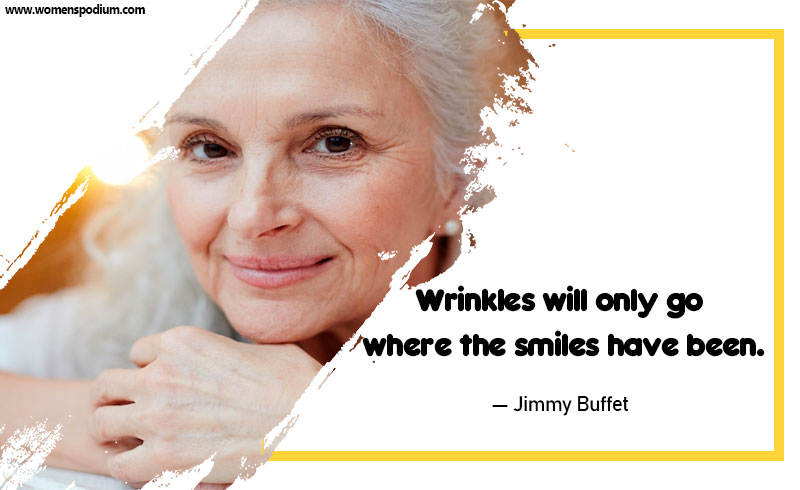 The process of maturing is an art to be learned, an effort to be sustained.

— Marya Mannes.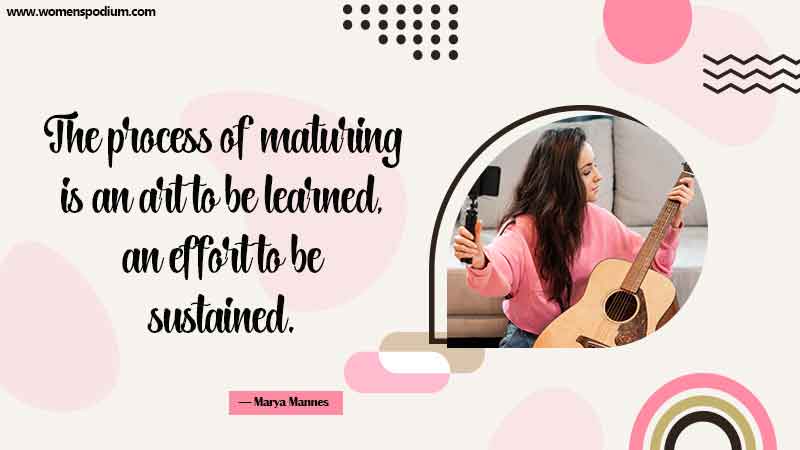 Age is just a number quotes that show that you are never too old to learn any skill or never too young to start a business. You have to stay motivated, believe in yourself, and have high self-esteem to be able to do things no one of your age can.
The belief that youth is the happiest time of life is founded on a fallacy. The happiest person is the person who thinks the most interesting thoughts and we grow happier as we grow older.

— William Lyon Phelps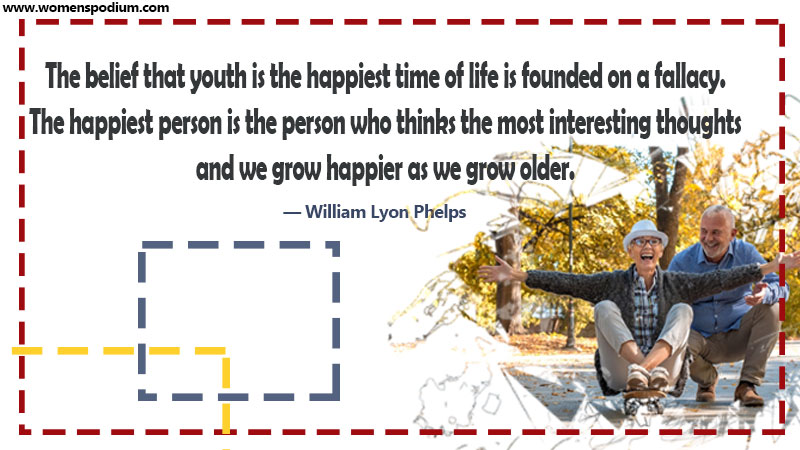 Do not grow old, no matter how long you live. Never cease to stand like curious children before the great mystery into which we were born.

— Albert Einstein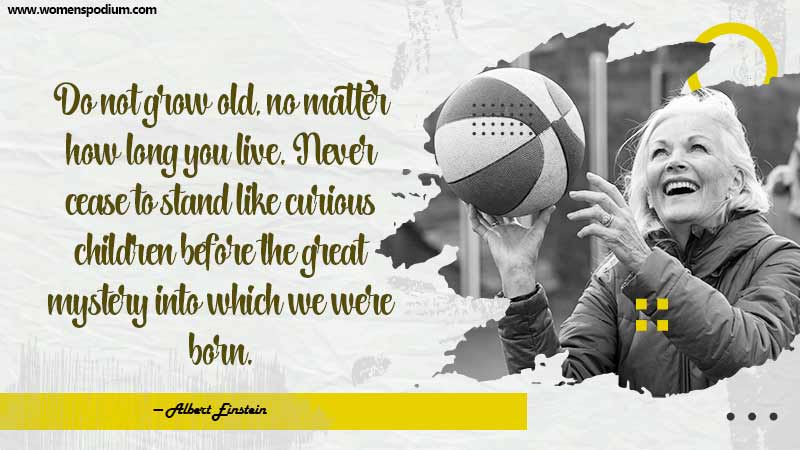 Youth is the gift of nature, but age is a work of art.

— Stanislaw Lec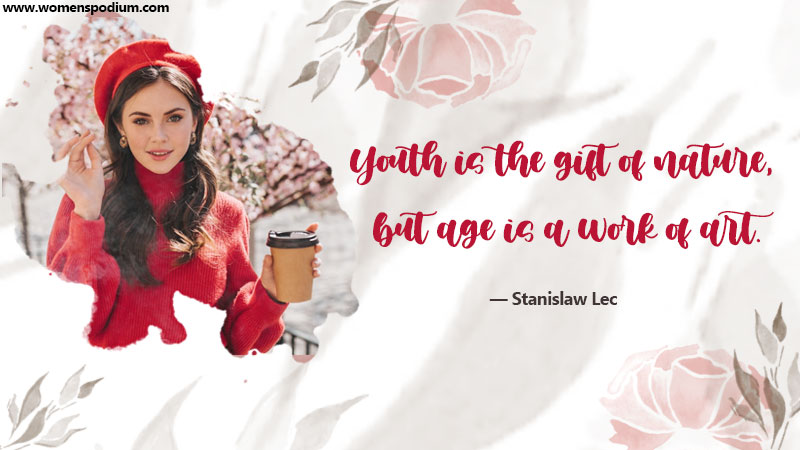 Also Read: You have to boost your self-esteem and bring out your confidence if you want to
achieve the impossible things.