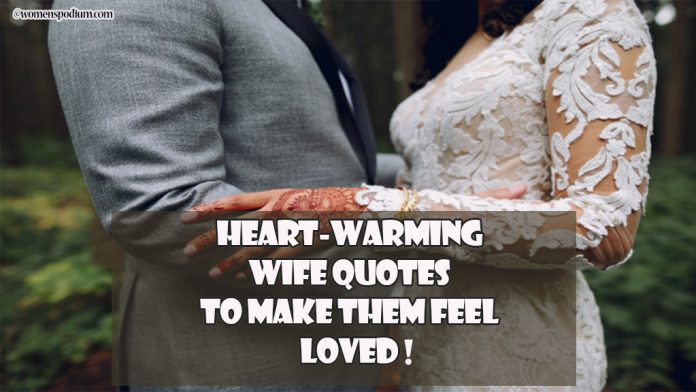 Behind every successful man, there is a woman.
And for a married man, that woman is his wife. A wife's role is so much important for the well-being of society because she can either make or break a family. She gives full support to her husband in all his endeavors and ventures and provides him with the strength to succeed. Most women choose a successful man, but a strong woman stands with her man, withstands the storm, survives it, and builds an empire together with her husband. Some mere wife quotes cannot fully describe the significance of a good wife.
Mutual Respect – An Essential Ingredient to a Harmonious Relationship
Usually, the husband thinks of himself as the boss and feels that whatever he says goes. The wife seems to never get satisfied with the things he provides or does. They treat each other like they are adversaries or mannequins and not a real person. This makes marriage a source of deception, contention, tyranny, humiliation, and abuse. But in fact, marriage becomes the most beautiful journey when you nurture, provide for, and most importantly, complement each other. Marriage becomes a bed of roses despite many challenges when you show each other some respect. Mutual respect is, therefore, very crucial. Being on equal grounds is all that matters for the sustainability of a harmonious relationship. And if the wife is a responsible one, she is a blessing to your family because she can manage the household very efficiently and protect it from vicious people.
Beautiful Touching Wife Quotes That Show Your Care
As much as a man loves to be taken care of emotionally and mentally, women also need a caressing hand at difficult times. Husbands should be more considerate of the hard work their wives put into running the household, managing finances, and taking care of their children. The following wife quotes will remind you to acknowledge the beauty of having a loving wife as your life partner.
Love and honesty are the things that make a good wife and mother.
— Jada Pinkett Smith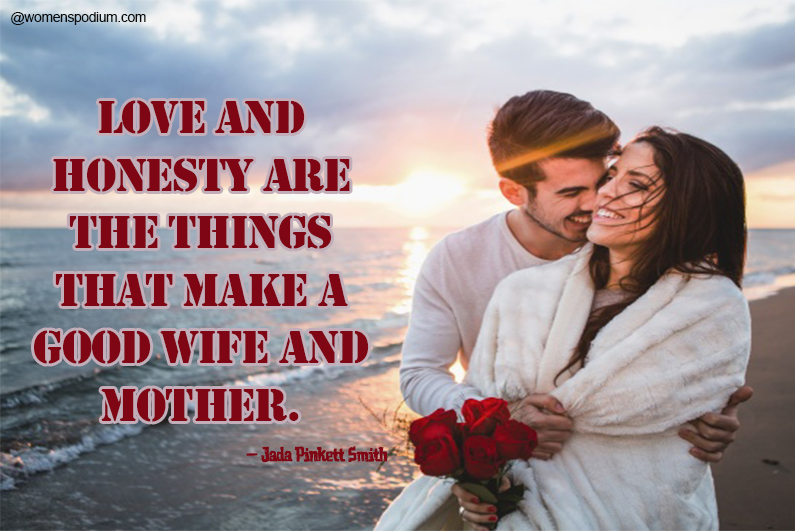 My most brilliant achievement was my ability to be able to persuade my wife to marry me.
— Winston Churchill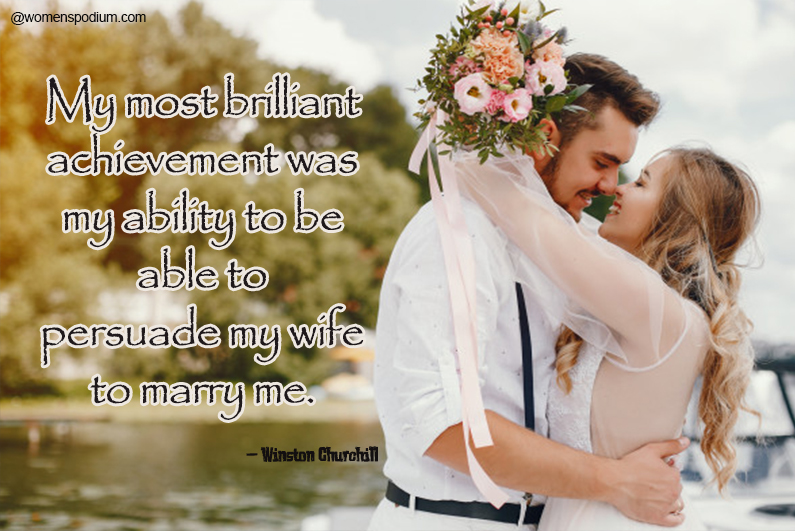 A successful marriage requires falling in love many times, always with the same person.
— Mignon McLaughlin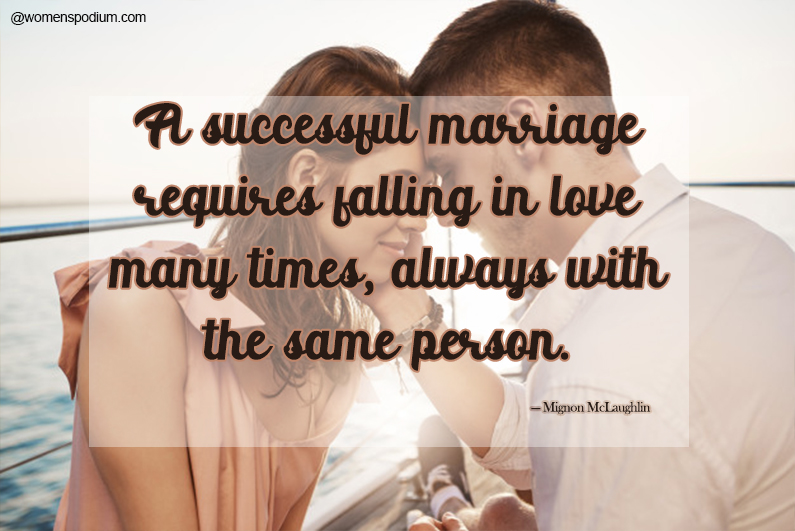 Eccentricity may be diverting, Mama, but it is out of place in a wife: certainly in my wife!"
— Georgette Heyer, Sylvester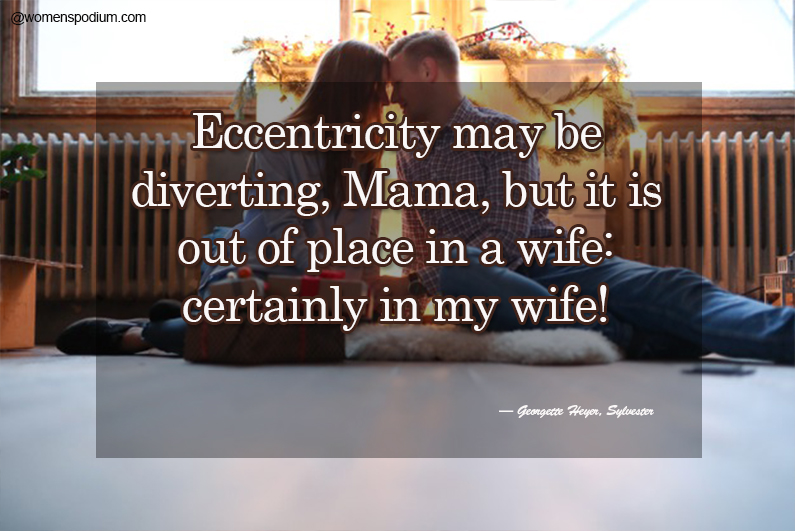 A wife should no more take her husband's name than he should hers. My name is my identity and must not be lost.
— Lucy Stone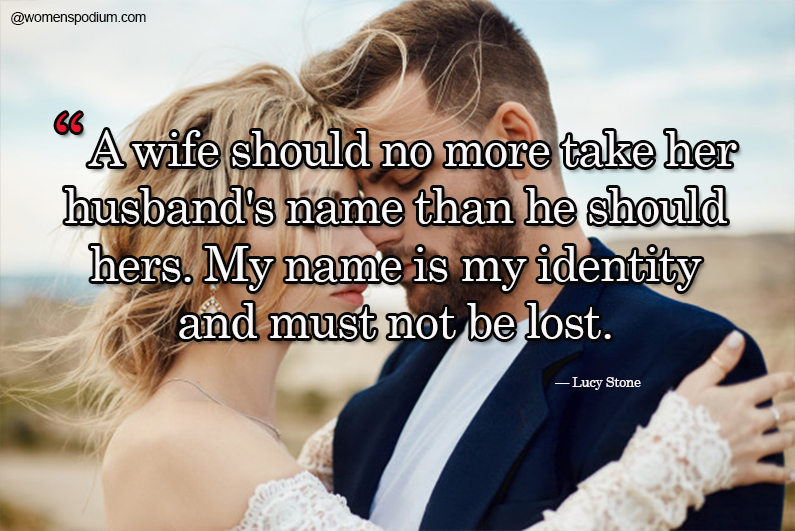 An ideal wife is any woman who has an ideal husband.
— Booth Tarkington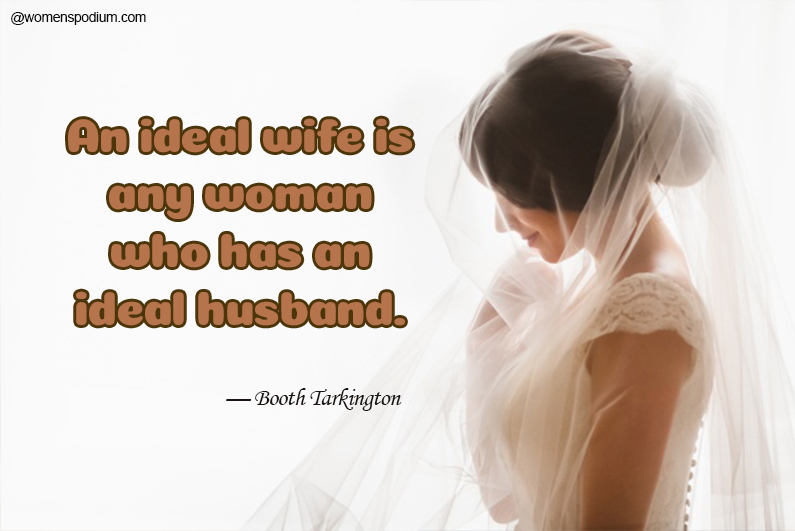 A good wife is someone who thinks she has done everything right: raising the kids, being there for the husband, being home, trying to do it all.
— Julianna Margulies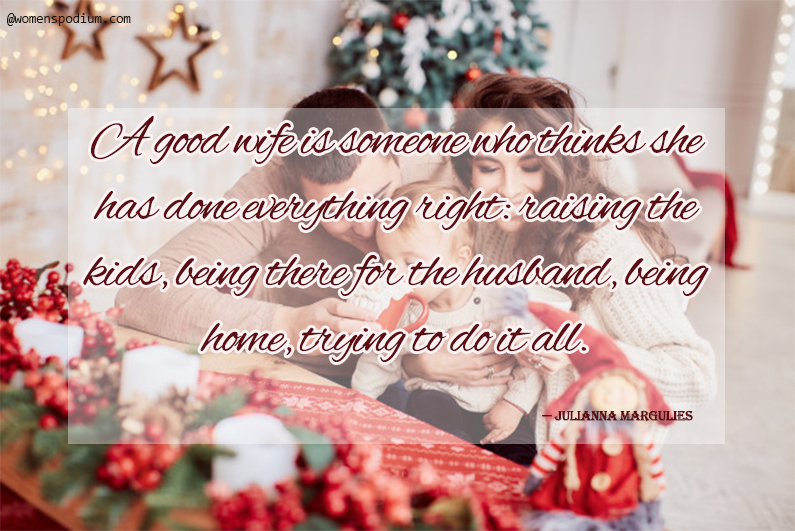 When you work on your own life, you are less likely to hyper focus on the imperfections of your husband.
— Martha Quinn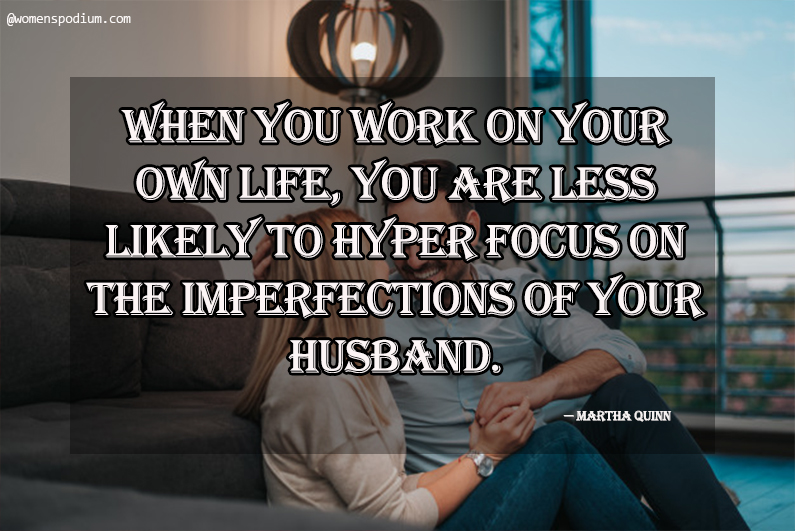 A sensible woman should be guided by her head when taking a husband, and by her heart when taking a lover.
— Ninon de L'Enclos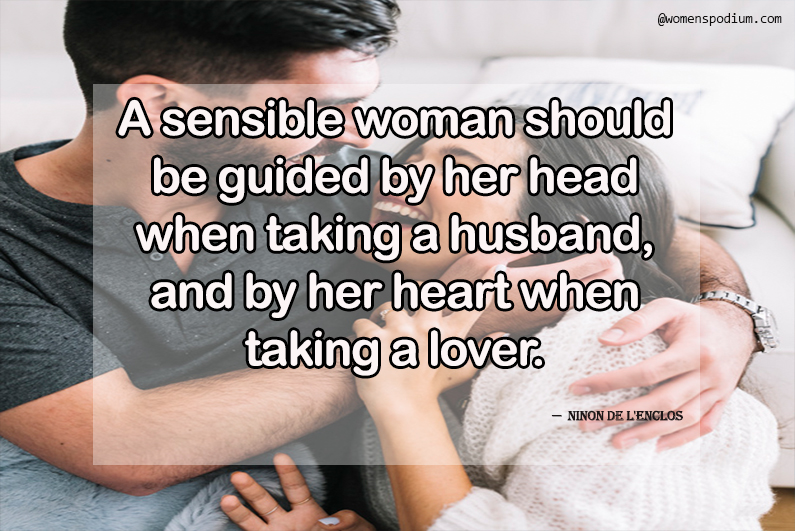 Every night, whisper 'peace' in your husband's ear.
— Andrei A. Gromyko
Part of being married is knowing when your husband needs your support.
— Khloe Kardashian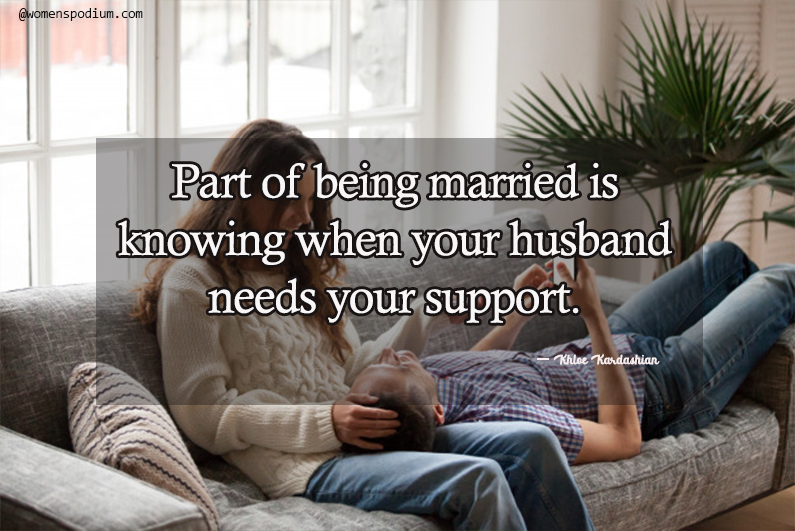 A woman's life is not perfect or whole till she has added herself to a husband. Nor is a man's life perfect or whole till he has added to himself a wife.
— Anthony Trollope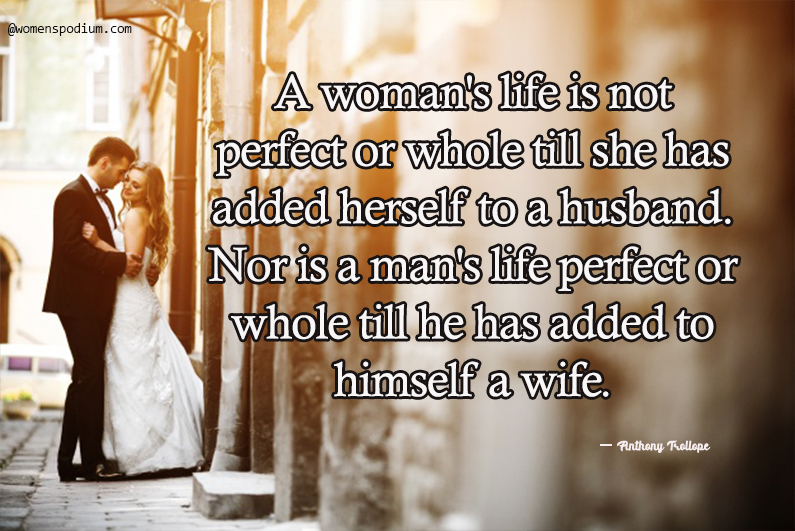 It's easy to get lost in the baby. You have to make sure you give your husband attention.
— Ellen Pompeo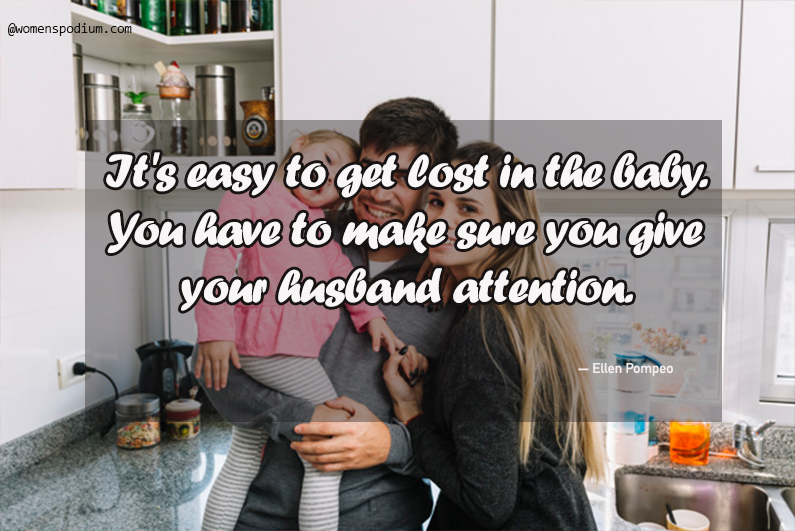 Behind every successful man is a woman, behind her is his wife.
— Groucho Marx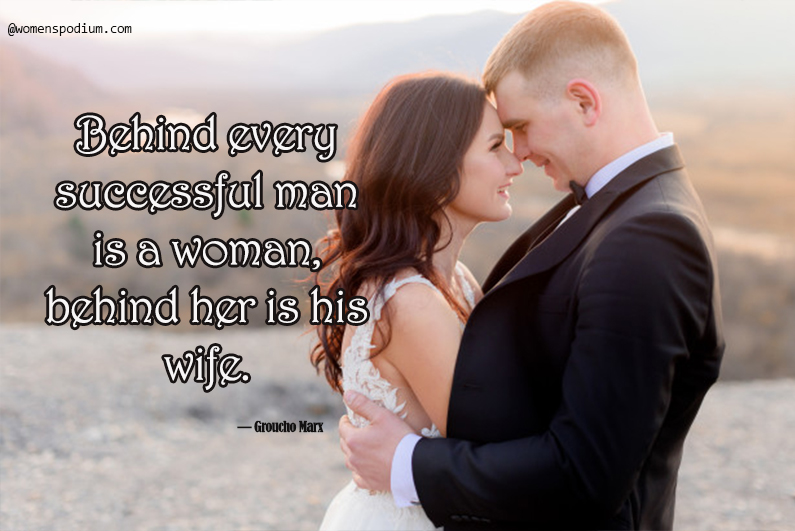 When I look in the mirror, I also see a mother and a wife and someone I am proud to be. I see an advocate. I see a survivor.
— Elizabeth Smart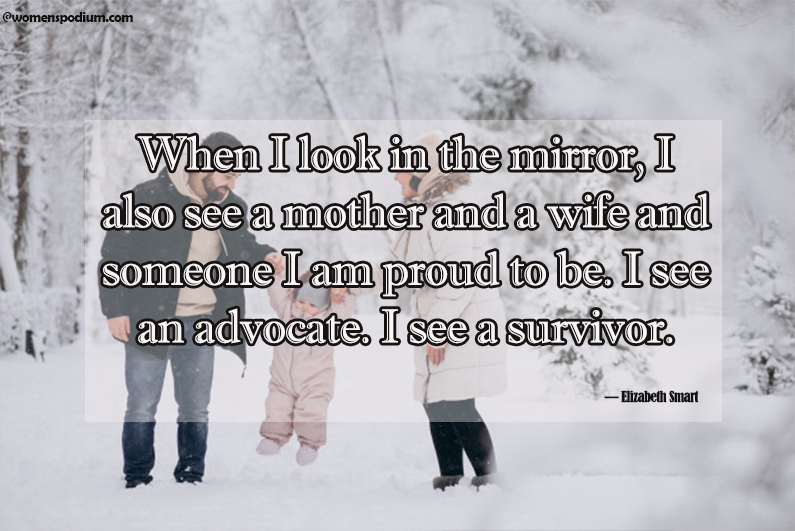 Let the wife make the husband glad to come home, and let him make her sorry to see him leave.
— Martin Luther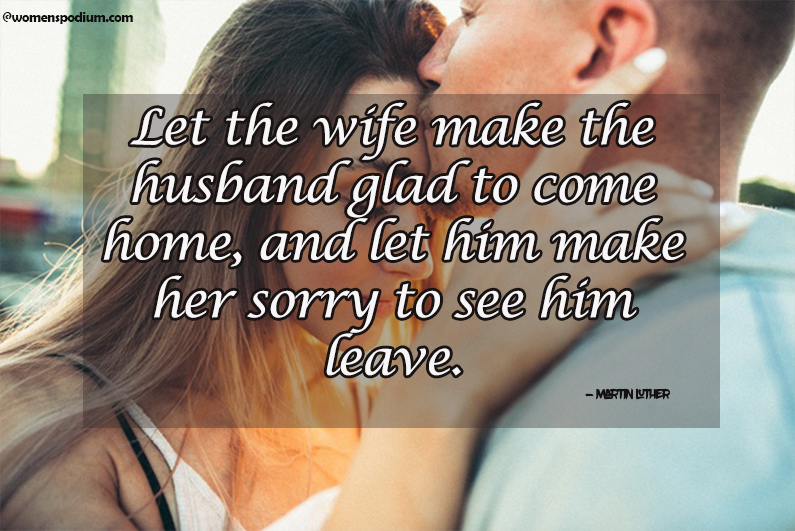 Judge not a man by his clothes, but by his wife's clothes.
— Thomas Dewar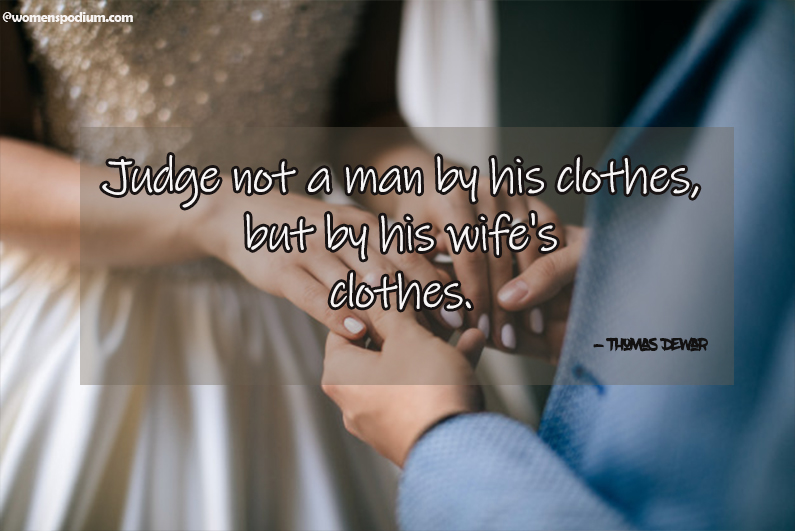 Of all the home remedies, a good wife is best.
— Kin Hubbard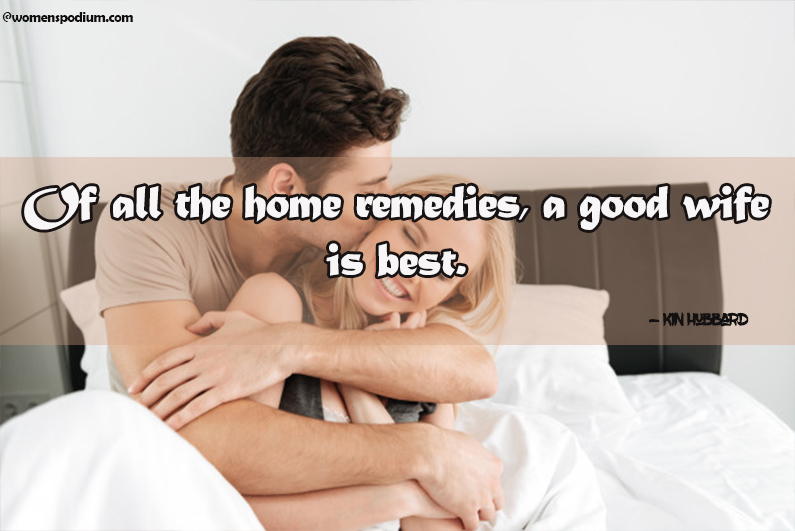 Behind every great man is his wife trying to keep him alive.
— Justin Baldoni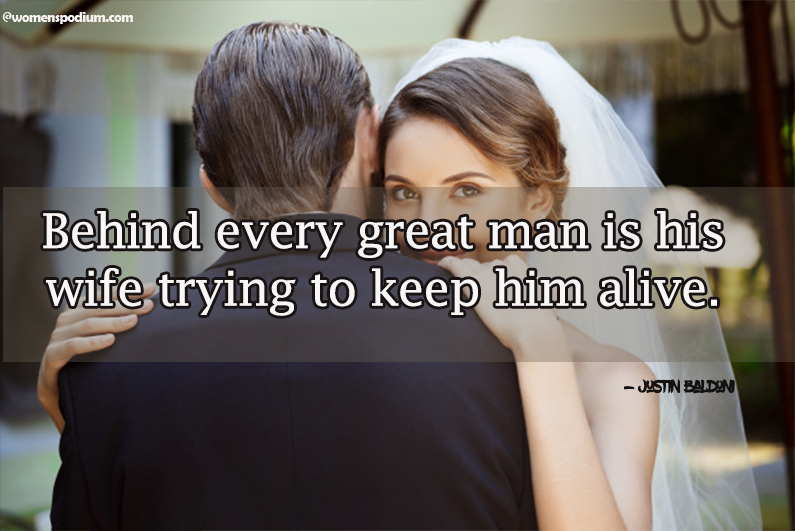 When you have a wife who has been a tower of strength and shown more courage than you dreamed existed – that's the finest I know.
— Lou Gehrig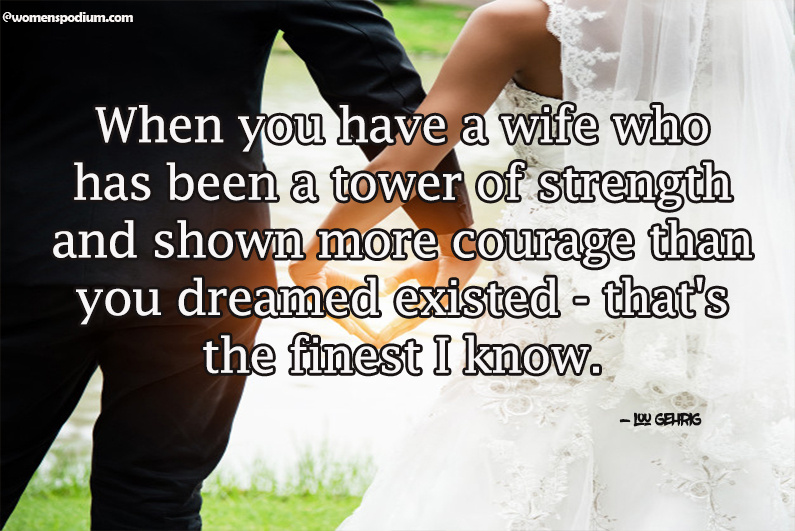 At the end of the day, don't forget that you're a person, don't forget you're a mother, don't forget you're a wife, don't forget you're a daughter.
— Indra Nooyi