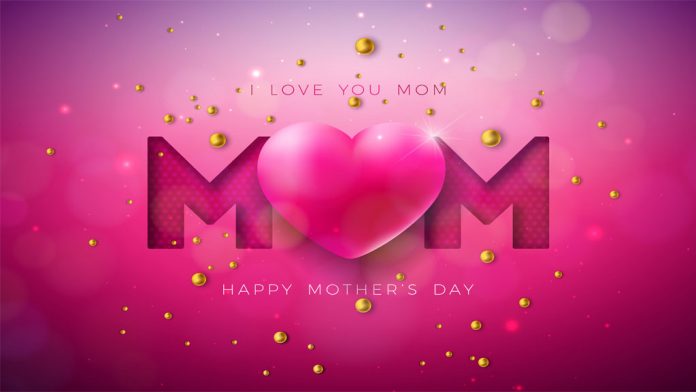 To define mother in one word is just impossible; she is the one person in our life who can sacrifice anything just for our sake. On the occasion of Mother's Day, we have compiled some quotes about mothers to celebrate Motherhood.
Inspirational Quotes About Mothers Who Cherishes Our Life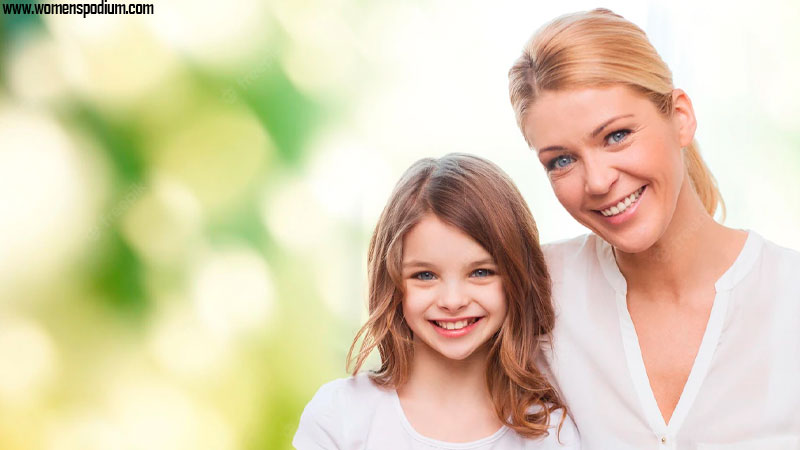 To honour all mothers around the world, I would like to share her quality first. Someone asked, "How can you define mother, what is she to you?"
There were numerous replies:
loving and caring being
a superwoman
a warrior
a compassionate personality
a role model
a resilient persona
a respectful and honorable person
a unique human being
a generous women
a wonderful person
best at enduring
intelligent and a lot more.
There are uncountable expressions for this exceptional personality in everyone's life called "Mother". The whole world of a child revolves around her, or you can say the entire world revolves around her personality—the most cherishable and celebrated figure in the world. It is often said that 'Heaven lies under the feet of a mother' while 'Father is the door to heaven'. Heaven is entitled to those only, who honor the sacrifices and selfless devotion.
Fathers have their own role but a mother's role is a lot more because her whole world is around her child. If I were to describe a mother in a single word, it would be 'Complete World of Love'. She is a charismatic personality and nothing in this world can compare her. It is a different experience for every mother, while on the journey towards motherhood. Whenever a child is born, a mother is born as well, because she was a woman before but not a mother.
Motherhood has many roles: the first lesson of life which a child learns is from her mother, as she is the first teacher of her child. Many times in various odd circumstances, she sleeps less, eats less, and forgets about her needs — all that she wants is her children's priority. Many times, she leaves her career and chooses to stand with or beside her child. She sacrifices her wishes to accompany and fulfill her children's dreams and struggles.
And to honor motherhood, Mother's Day is celebrated every year on the 2nd Sunday of May. On this occasion of Mother's Day 2022, we are going to appreciate her existence and the pivotal roles – as a mother and as the woman she is playing in our lives with some inspirational quotes. These inspirational quotes about mothers come from the bottom of the hearts of authors, celebrities, and common people.
Some of the Best Shortlisted Quotes About Mothers
Life began with waking up and loving my mother's face.

— George Eliot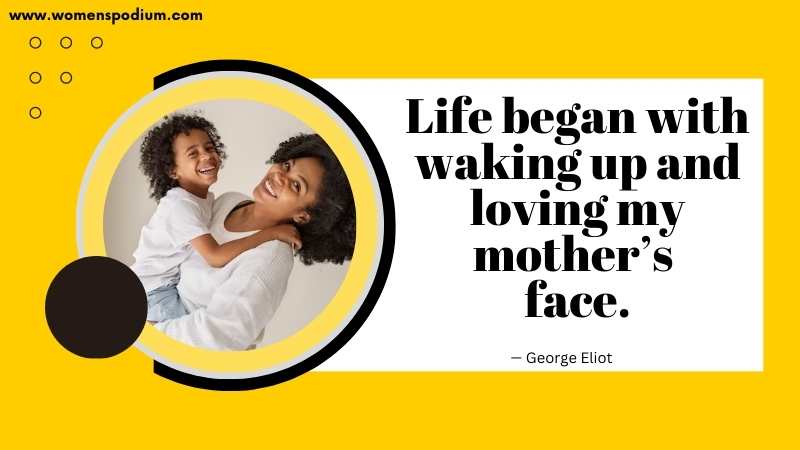 We are born of love; love is our mother.

— Rumi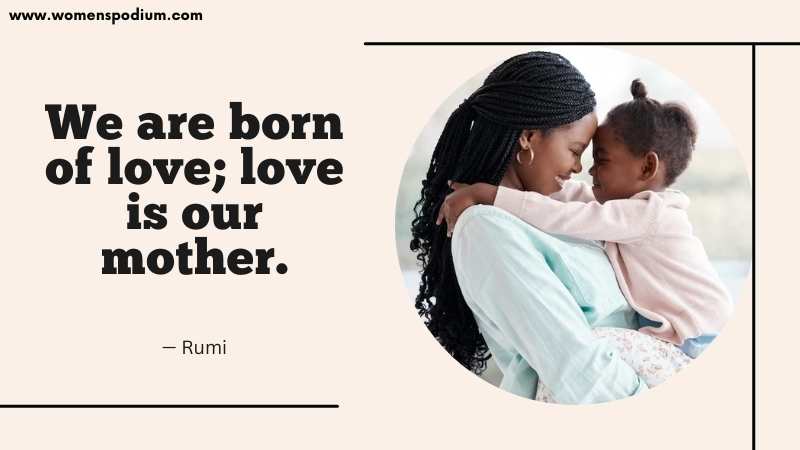 Mother is one to whom you hurry when you are troubled.

— Emily Dickinson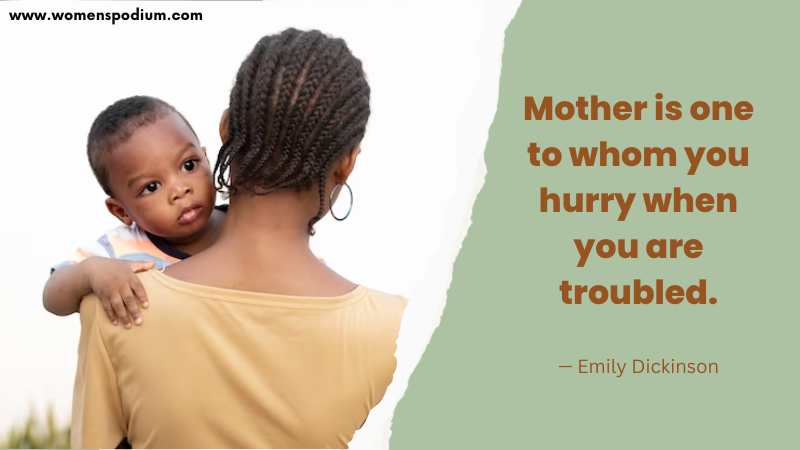 The art of mothering is to teach the art of living to children.

— Elaine Heffner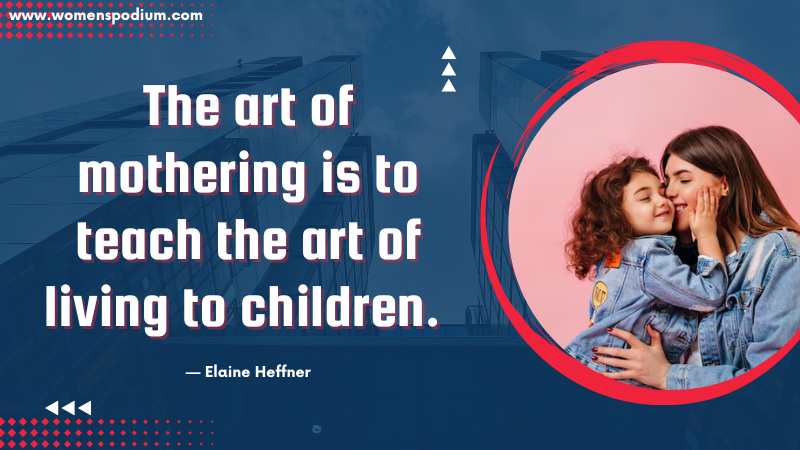 Mother's love is peace. It need not be acquired, it need not be deserved.

— Erich Fromm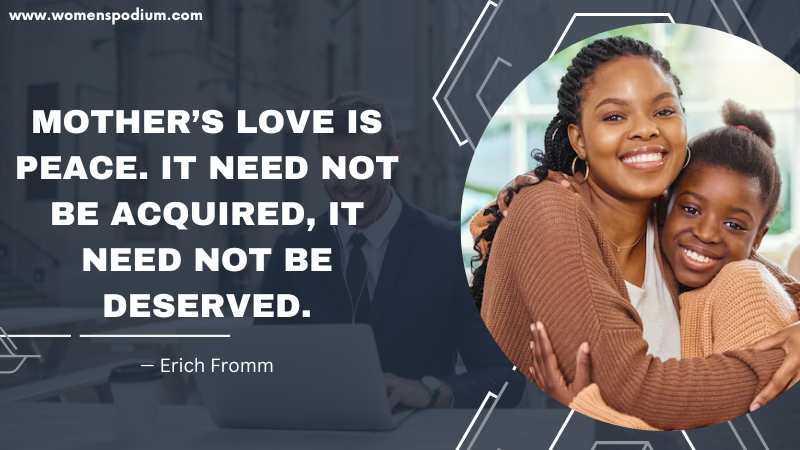 There is nothing as sincere as a mother's kiss.

— Saleem Sharma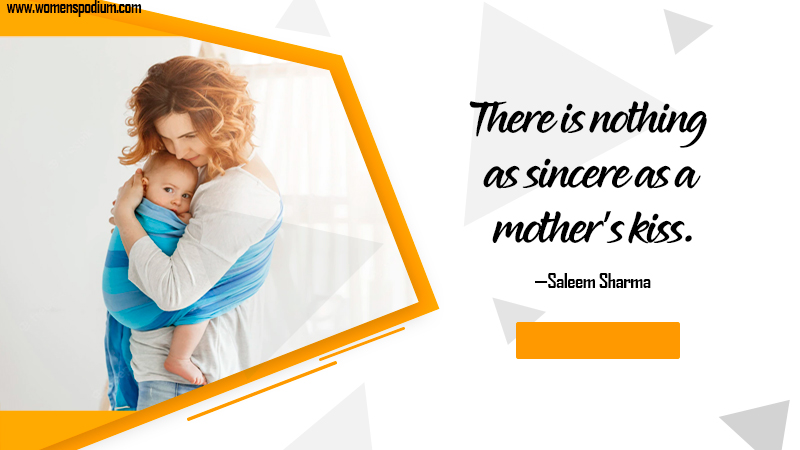 When you look at your mother, you are looking at the purest love you will ever know.

— Mitch Albom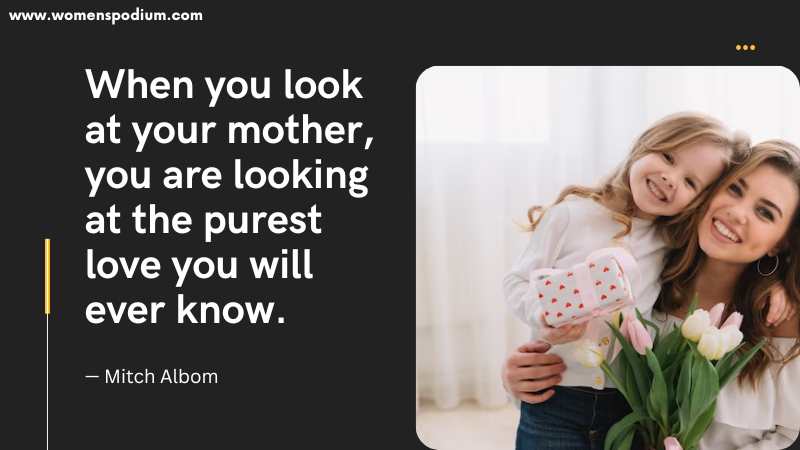 There is no way to be a perfect mother, and a million ways to be a good one.

— Jill Churchill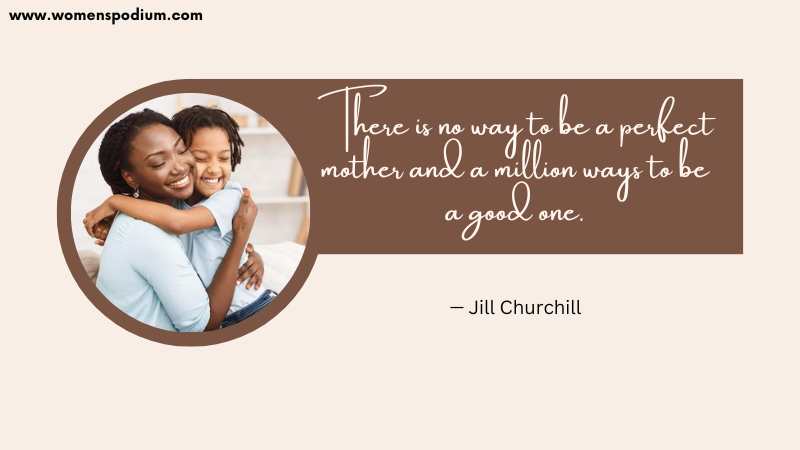 In the end, mothers are always right. No one else tells the truth.

— Randy Susan Meyers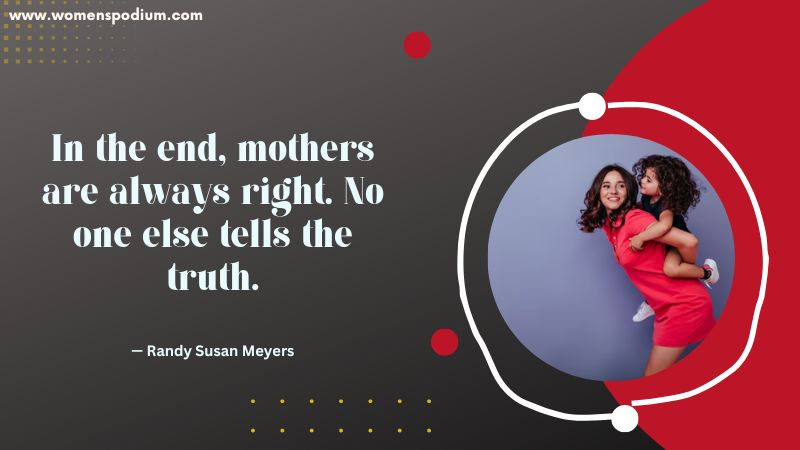 God could not be everywhere, and therefore he made mothers.

— Rudyard Kipling
The mother's heart is the child's school-room.

— Henry Ward Beecher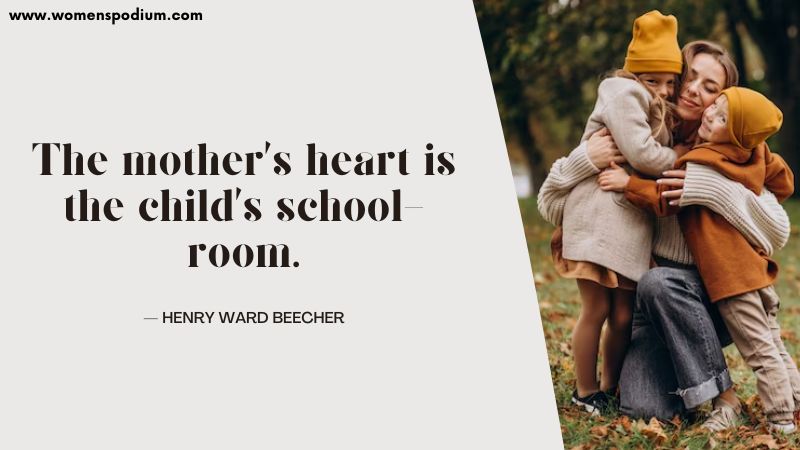 A mother is the one who fills your heart in the first place.

— Amy Tan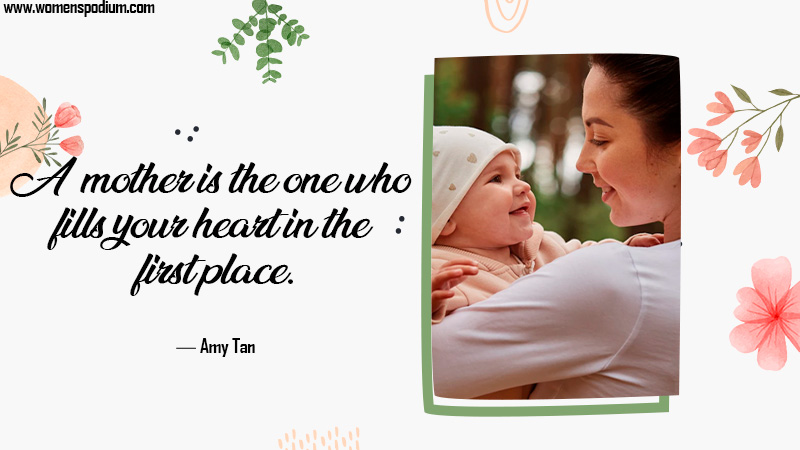 Youth fades; love droops; the leaves of friendship fall; A mother's secret hope outlives them all.

— Oliver Wendell Holmes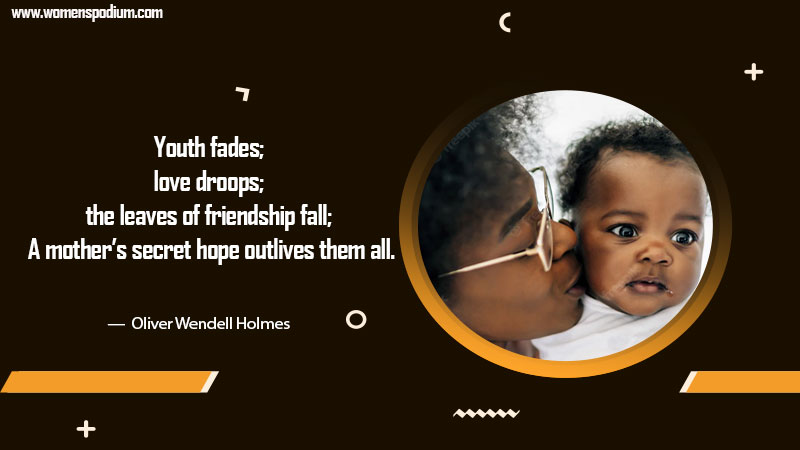 A mother's love is more beautiful than any fresh flower.

— Debasish Mridha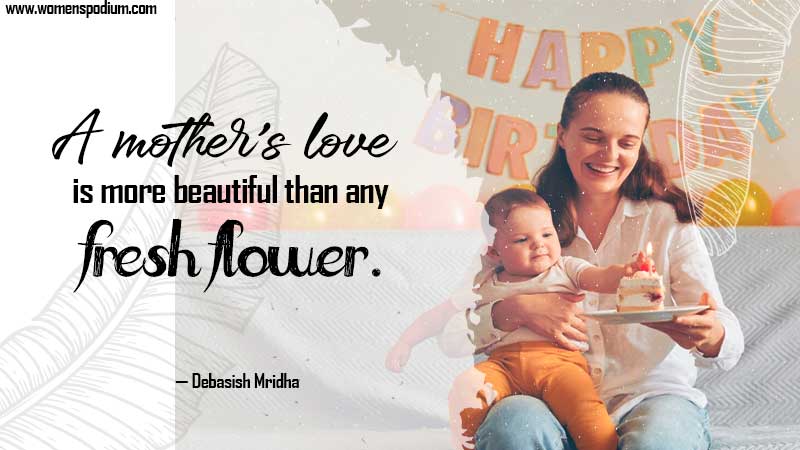 My mother is a walking miracle.

— Leonardo DiCaprio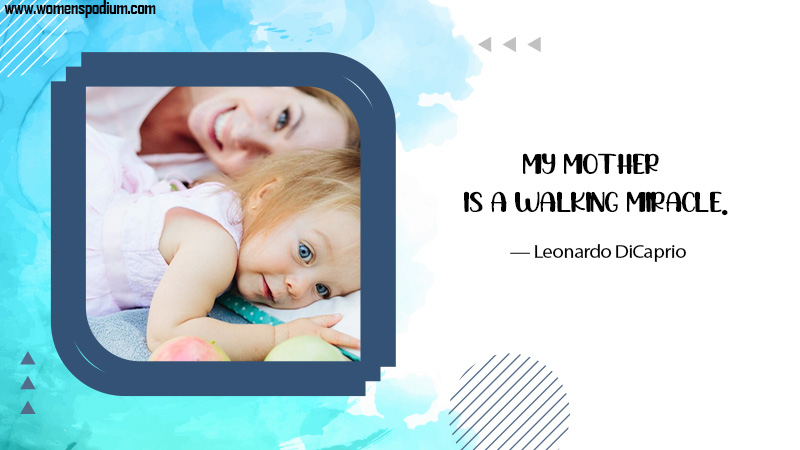 A mother's arms are made of tenderness and children sleep soundly in them.

— Victor Hugo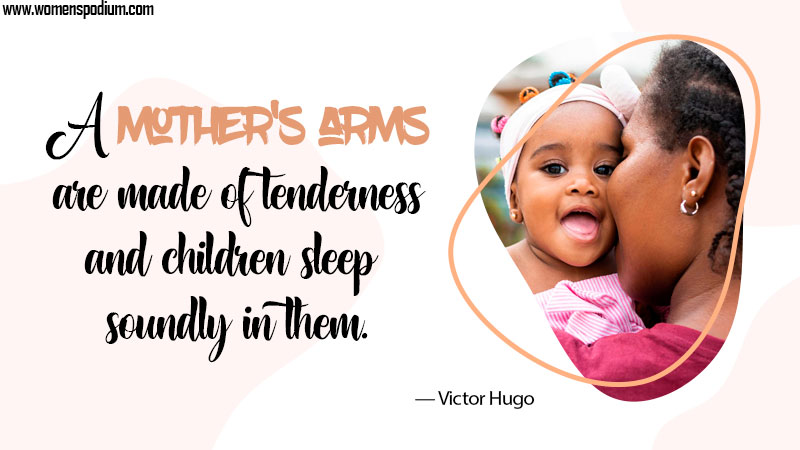 Mother is the heartbeat in the home; and without her, there seems to be no heartthrob.

— Leroy Brownlow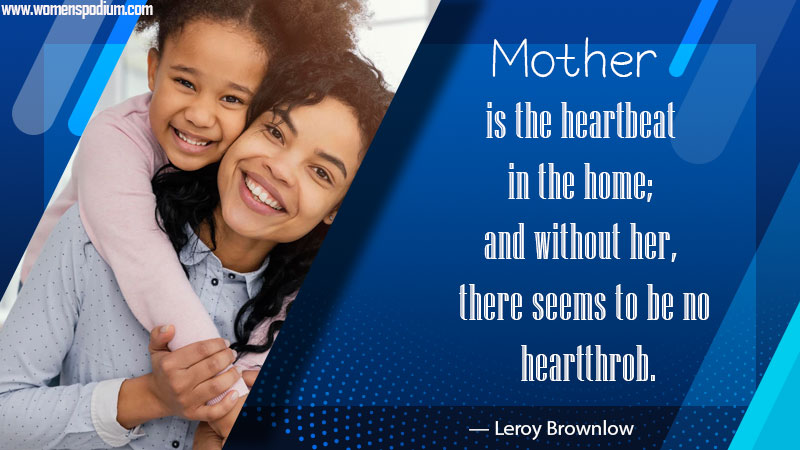 Behind all your stories is always your mother's story, because hers is where yours begins.

— Mitch Albom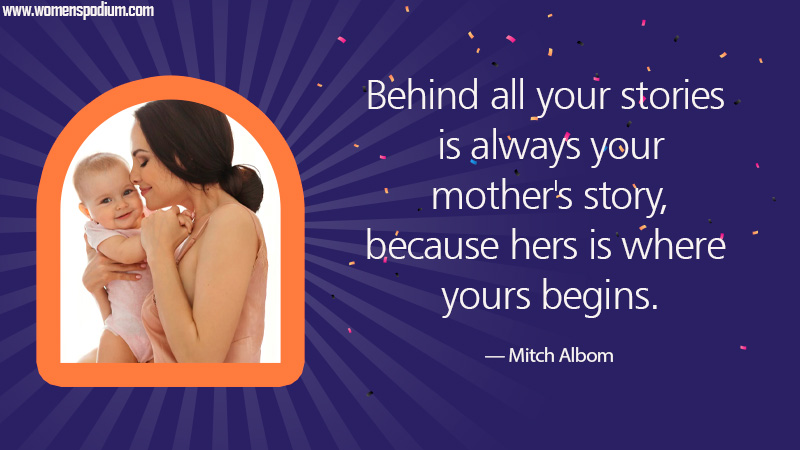 The influence of a mother in the lives of her children is beyond calculation.

— James E. Faust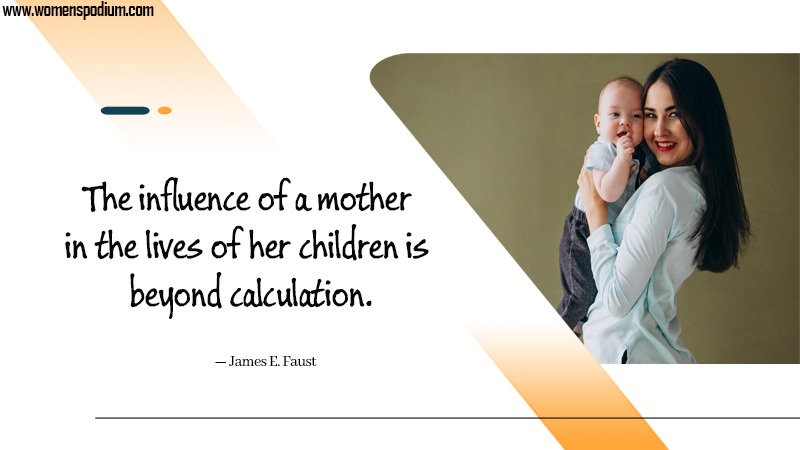 When you are looking at your mother, you are looking at the purest love you will ever know.

— Charley Benetto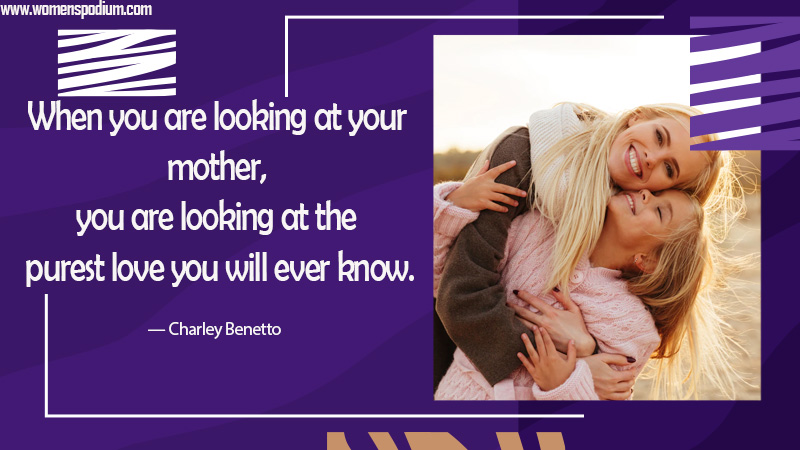 A mother's love for her child is like nothing else in the world. It knows no law, no pity, it dates all things and crushes down remorselessly all that stands in its path.

— Agatha Christie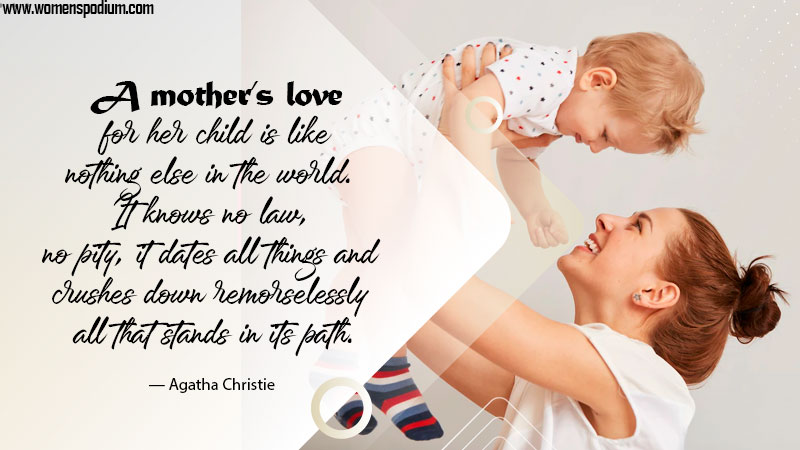 Mother is the name for God in the lips and hearts of little children.

— William Makepeace Thackeray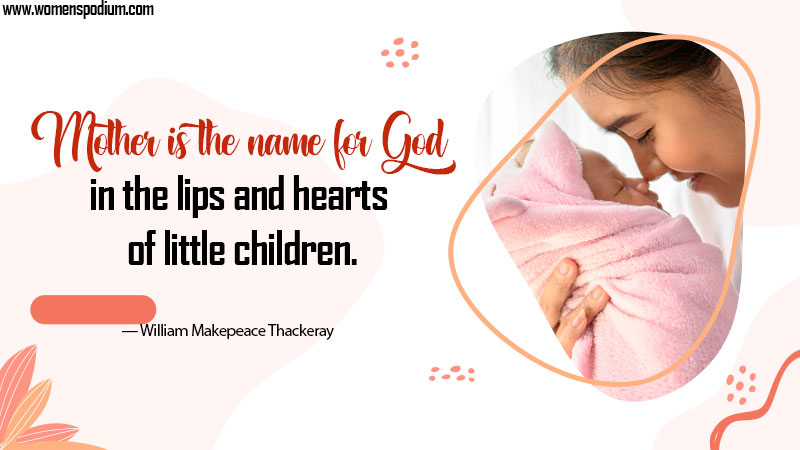 If evolution really works, how come mothers only have two hands?

— Milton Berle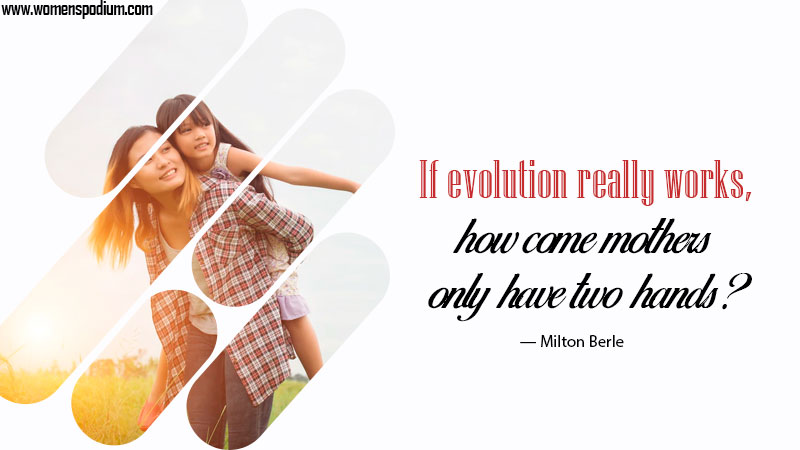 Motherhood: All love begins and ends there.

— Robert Browning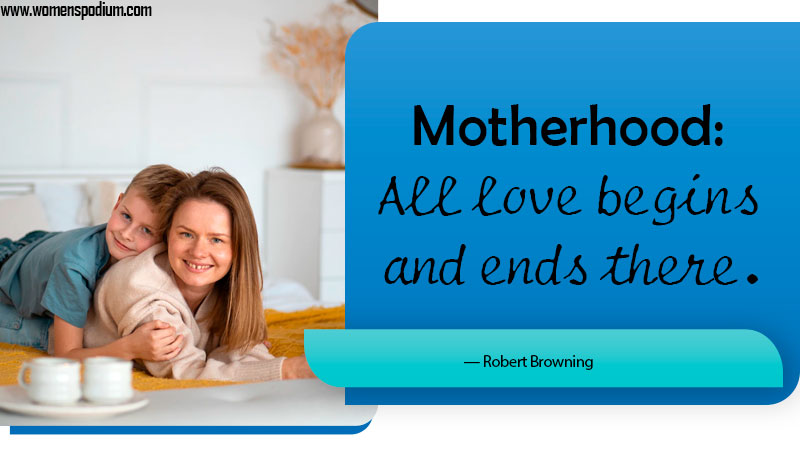 Mother: the most beautiful word on the lips of mankind.

— Kahil Gibran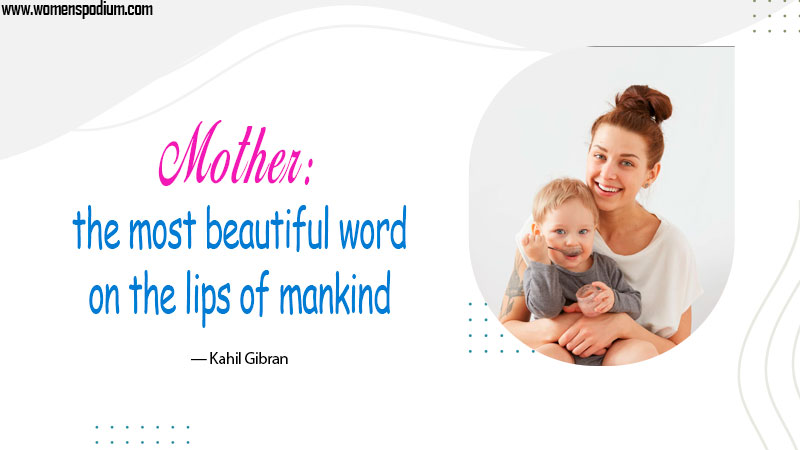 Motherhood is… difficult and… rewarding.

— Gloria Estefan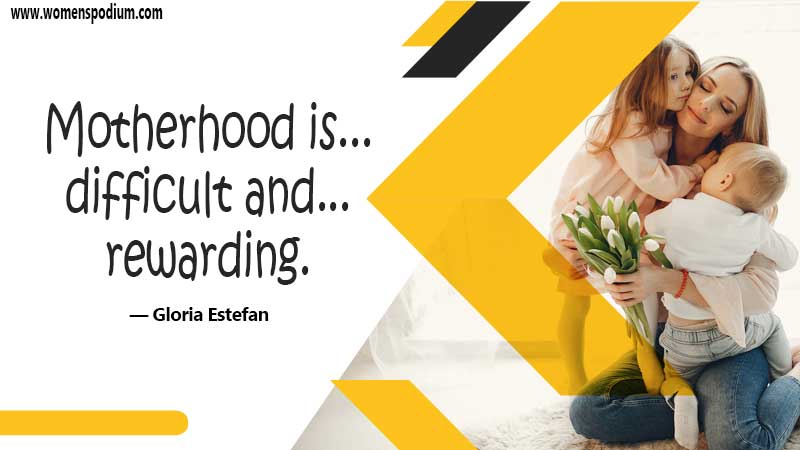 There is no role in life that is more essential than that of motherhood.

— Elder M. Russell Ballard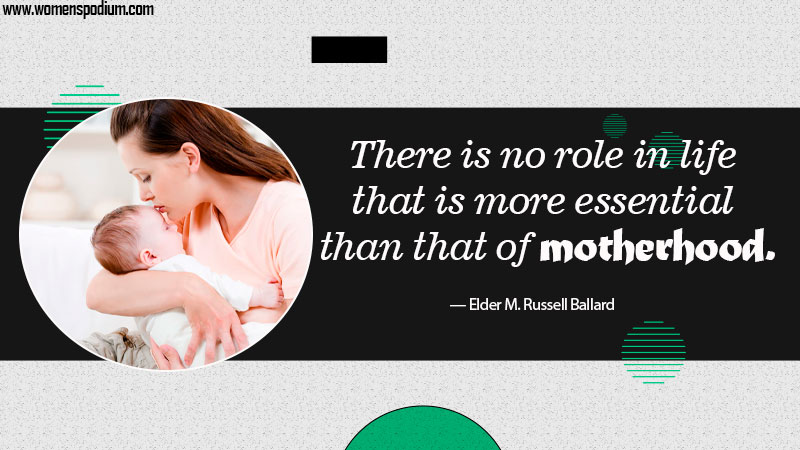 To the world you may be one person; but to one person you may be the world.

— Dr. Seuss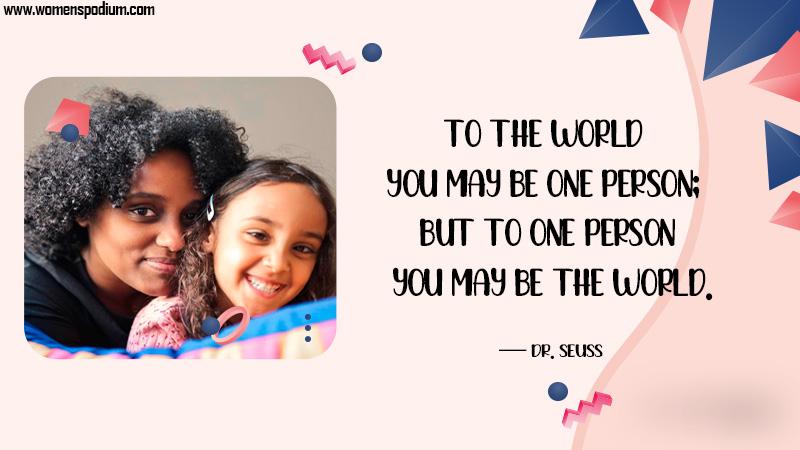 Only mothers can think of the future because they give birth to it in their children.

— Maxim Grosky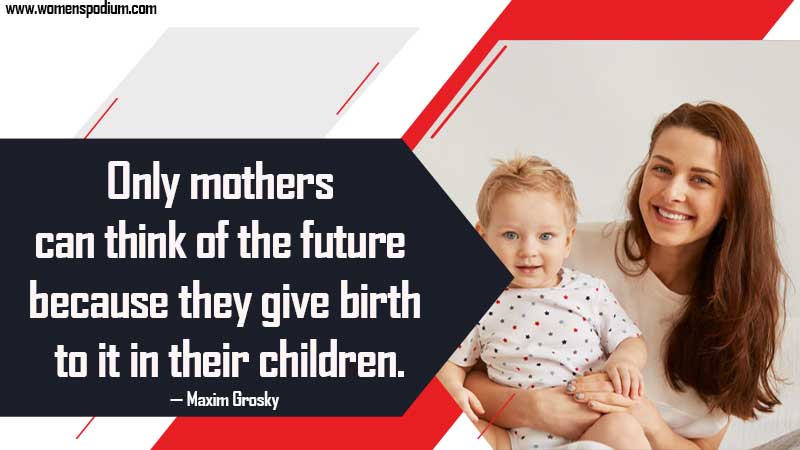 Mothers are like glue. Even when you can't see them, they're still holding the family together.

— Susan Gale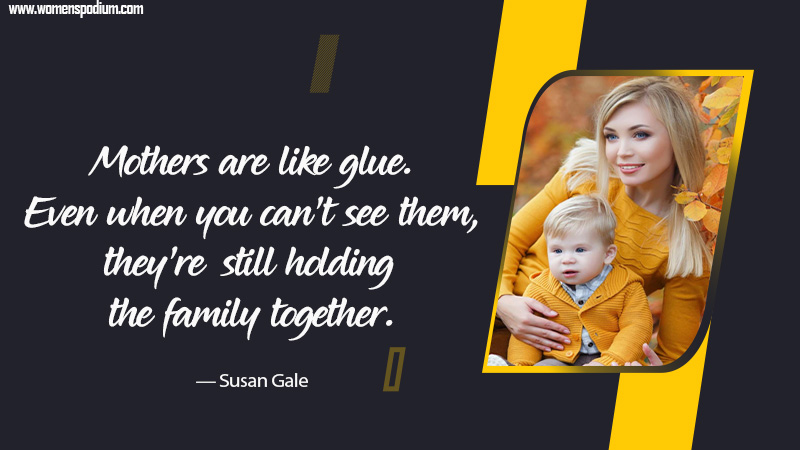 A mother knows what her child's gone through, even if she didn't see it herself.

— Pramoedya Ananta Toer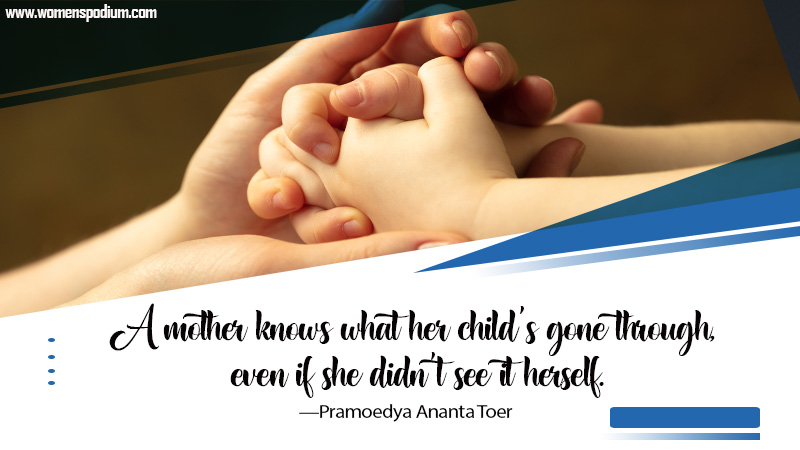 There is no influence so powerful as that of the mother.

— Sara Josepha Hale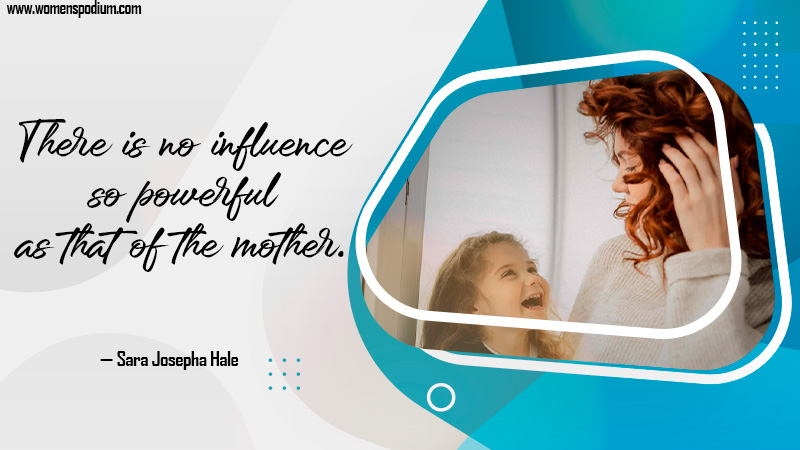 A mother's love liberates.

— Maya Angelou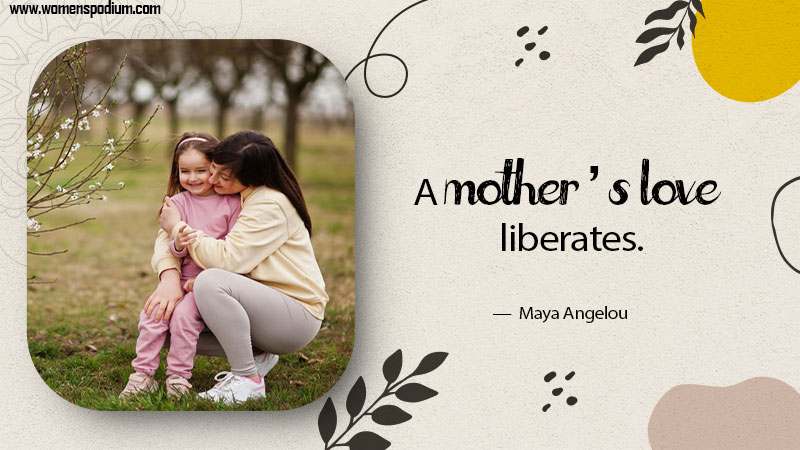 A mother's arms are more comforting than anyone else's.

—Princess Diana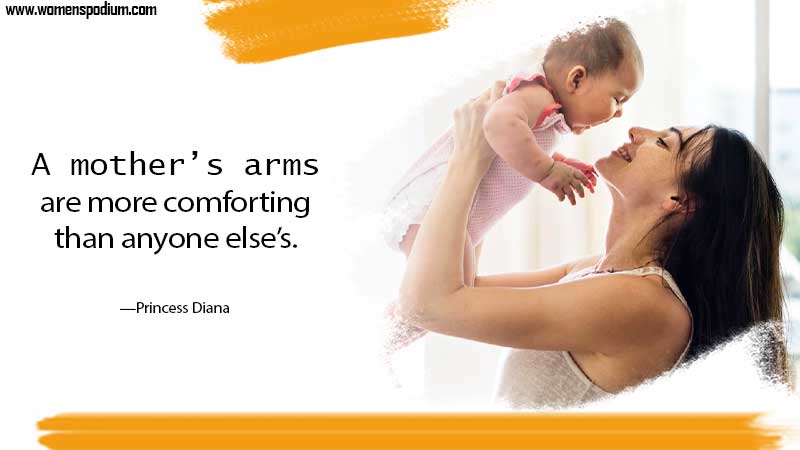 To describe my mother would be to write about a hurricane in its perfect power.

— Maya Angelou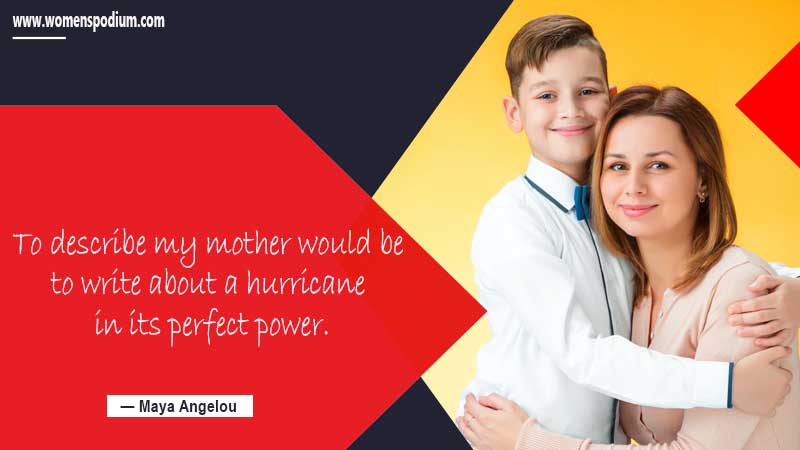 Motherhood is the biggest gamble in the world. It is the glorious life force. It's huge and scary – it's an act of infinite optimism.

— Gilda Radner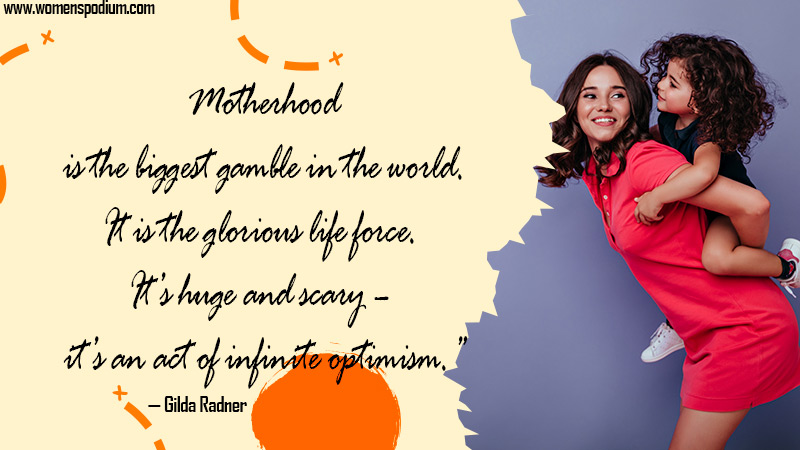 The most important thing a father can do for his children is to love their mother.

— Theodore Hesburgh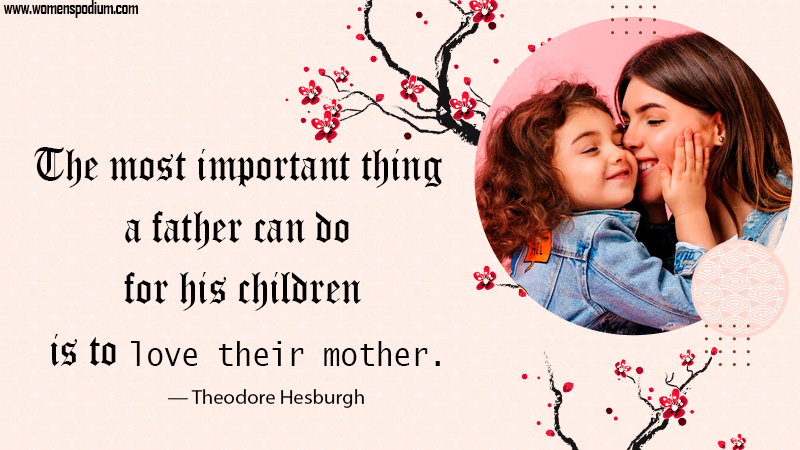 A mother is she who can take the place of all others but whose place no one else can take.

— Cardinal Mermillod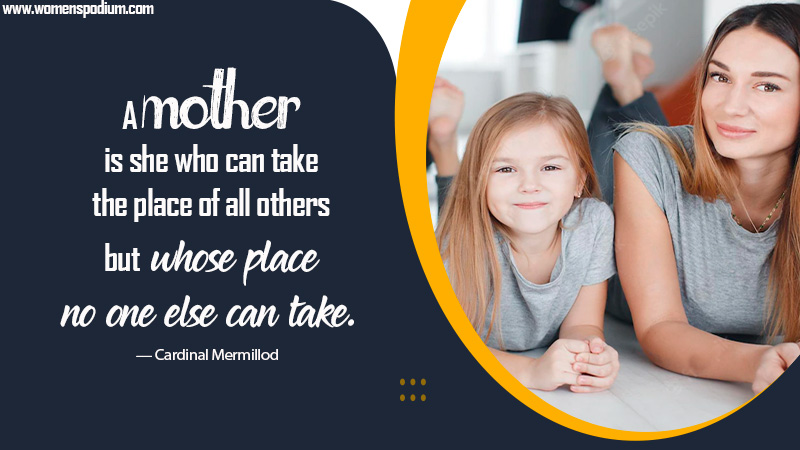 There is nothing in the world of art like the songs mother used to sing.

— Billy Sunday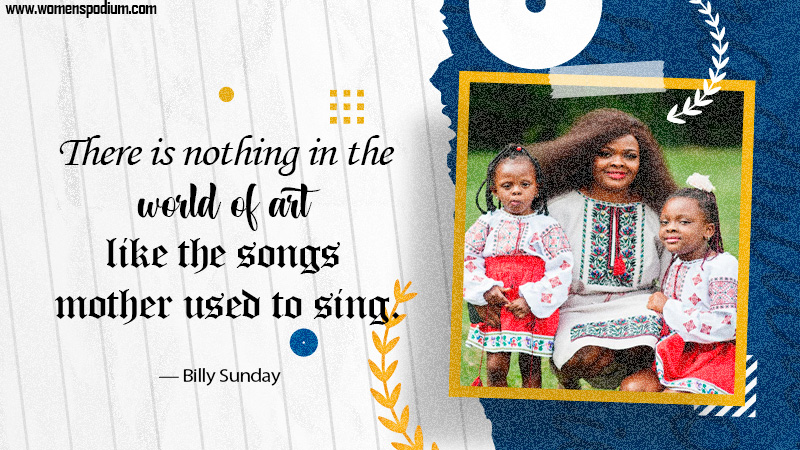 Children are the anchors that hold a mother to life.

— Sophocles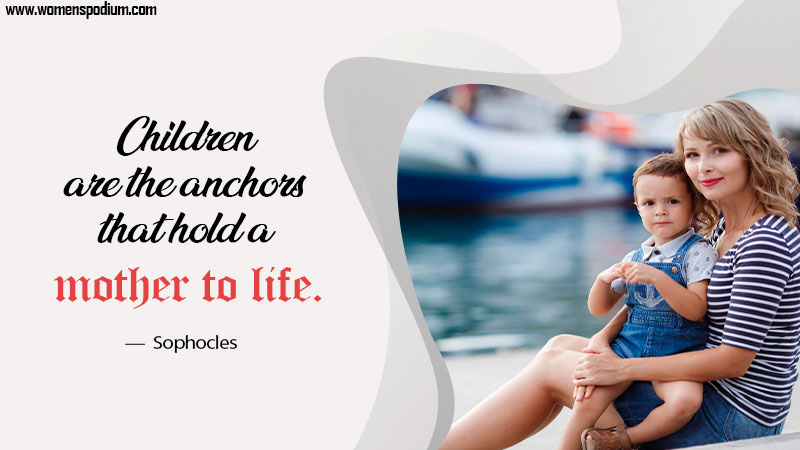 Also Read: The lifestyle of a successful female is much different than an ordinary person. Here are some successful women rules that are followed by successful women.