Exploring the world is certainly an amazing feeling and some people love to travel and explore. And, especially if you are an adventure seeker—then seeking out on an adventure in the mountainous terrain on your bike can be more relaxing than going on a beach. Here are some of the best off-road trails for bikes in the world that will definitely make your adrenaline rushing.
Some of the Best off-road Trails for Bike Riders
These trails are suitable for both men and women alike, so now girls can plan their off-road trips without worrying. You can traverse through these amazing off-road driving trails on your mountain bike and motorbike whichever you ride.
1. The Whole Enchilada Trail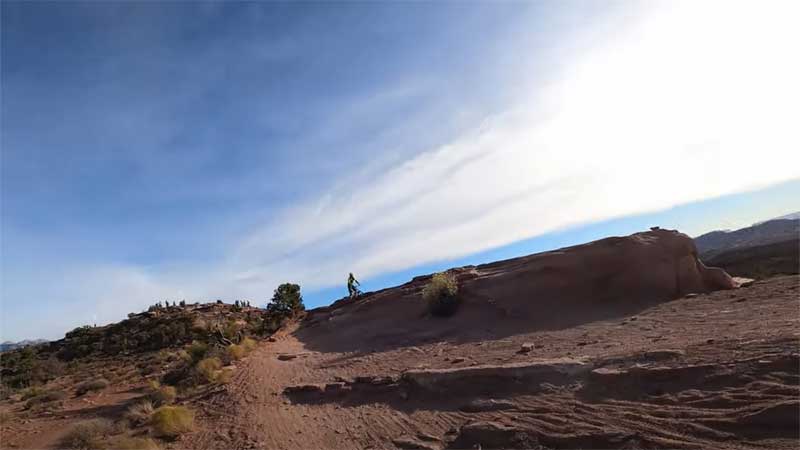 One of the most iconic trails in the US. The Enchilada will keep you amazed with its breath-taking views. You will be traveling through the alpine passes over the tree-line, all the way into the Grand Canyon along the Colorado River.
This trail is a level three trail, making it slightly difficult for beginners.
You can complete this trail in one day as it's only 43km long but you have to pass through steep slopes.
Moreover, some parts of this trail aren't open throughout the year so check it before you plan to go there.
2. Death Road, Bolivia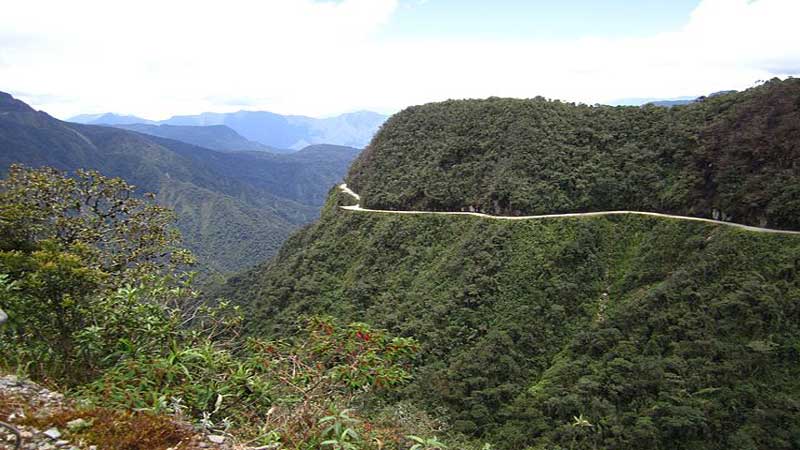 This trail is the top pick for all the daredevils out there. If you're one of those few who love going on an adventure with their lives on the line then it's perfect for you. The death road is the most dangerous road in the world.
It is a 64-km long downhill trail with some paths paved while most of it is gravel & dirt. It's also a level 3 Off-road driving trail, the level of difficulty increases as there's continuous traffic on this road.
You can complete this trail in just 5 hours but you have to extremely cautious as the curves are steep and dangerous.
You will enjoy some of the most picturesque Andean views on this one of the best off-road trails in the world.
3. Old Ghost Road, New Zealand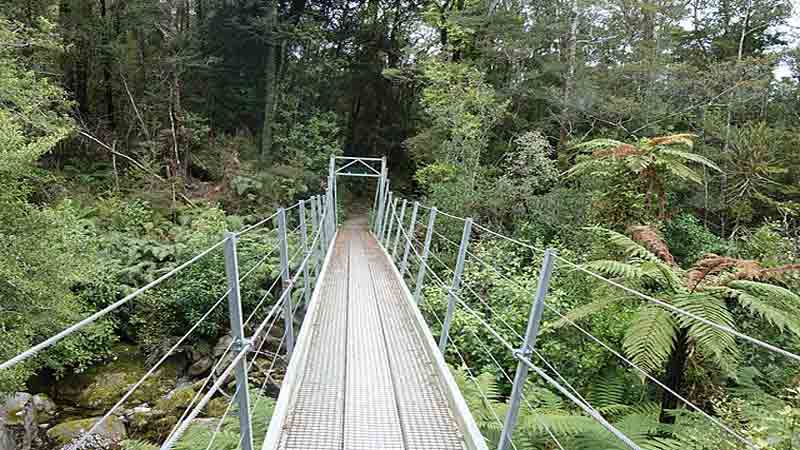 This strenuous off-road route is one of the longest and most popular ones in New Zealand.
It is an 85 km long route that can take 2 to 4 days to cover as the difficulty level is quite high. This trail is one of the hardest ones in the best off-road trails in the world list.
This trail's full of quagmire so only experts should go on this route, from time to time you have to get off your bike and hike up the mountain.
Old Ghost Road is level 4 trail but sometimes it transforms into a grade 5 one.
You will enjoy some of the most panoramic views of New Zealand while travelling through the mountains as well as discover old abandoned mining villages along this route.
4. Beinn Damh Circuit, Scotland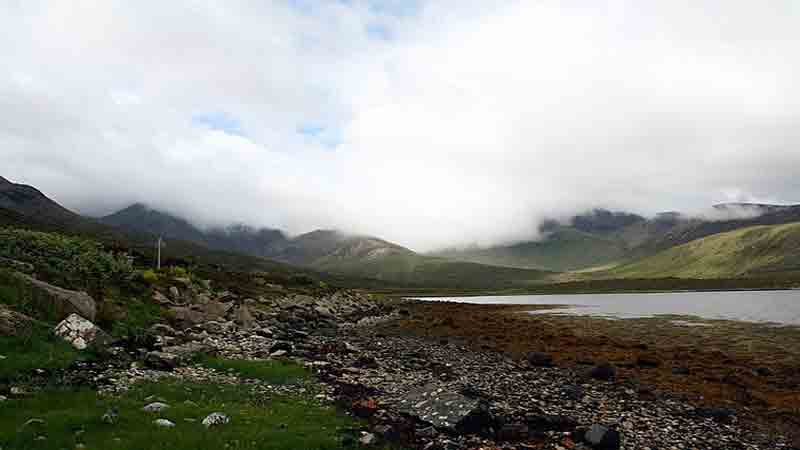 Explore the wilderness in the land of the legendary Loch monster through the 24-km long Beinn Damh Circuit enjoying glimpses of Torridon mountains and sea. It's one of those trails that require expert off-road driving technique because it has some highly technical sections having steep ascent.
5. Munda Biddi Trail, Australia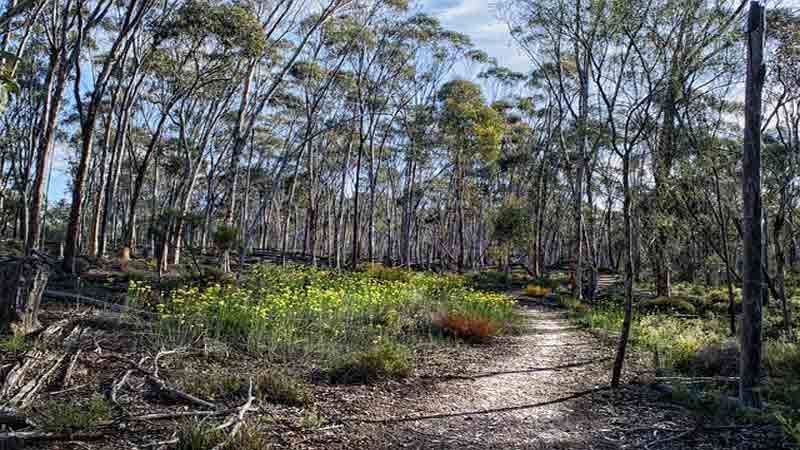 Munda Biddi or 'the path through the forest' trails a 1000km long trail of undeveloped wildland in Australia. It contains eucalyptus forests, bushlands, and coastal cliffs making it quite easy to complete when compared to other best off-road bike trails.
It is a grade 2 trail which means that even beginners can complete it without any difficulty.
You can complete this trail in 20 days, so if you want to enjoy the unseen beauty of Australia then this trail is perfect for you.
6. Pacific to Atlantic Coast, Costa Rica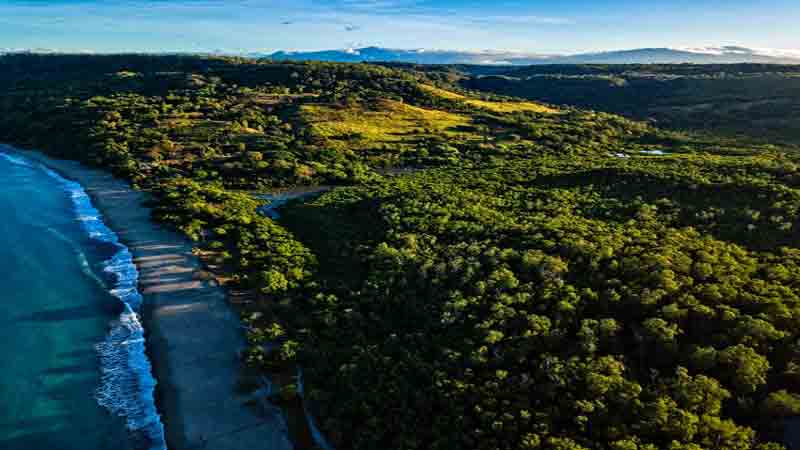 If you love adventure and want to test the limits of your braveness, then this trail's the one you need. Costa Rica is home to one of the toughest biking races in the world the La Ruta De Los Conquistadores.
If you're looking for adventure then trailing across this track on the South American Peninsula will quench your thirst.
There are so many different terrains that you get to see while you're traversing through this 7-day trail.
3 of the Best Off-Road Trails in Europe:
Here are three of the most epic off-road bike trails present in Europe.
7. Via Francigena, Italy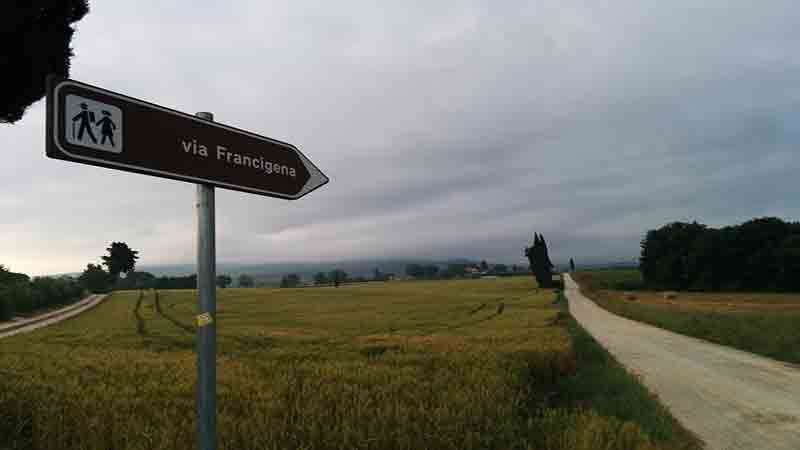 This is one of the longest biking routes having signposts in Italy. It runs all the way from St. Bernard Pass on Switzerland's border to all the way to Rome.
It is a very ancient almost 1000 years old pilgrimage route that you can complete in 20 days.
You get to enjoy some of the scenic Tuscan landscapes and medieval towns such as San Gimignano.
You can also enjoy some of Europe's tastiest wine on this route.
8. Danube Cycling Trail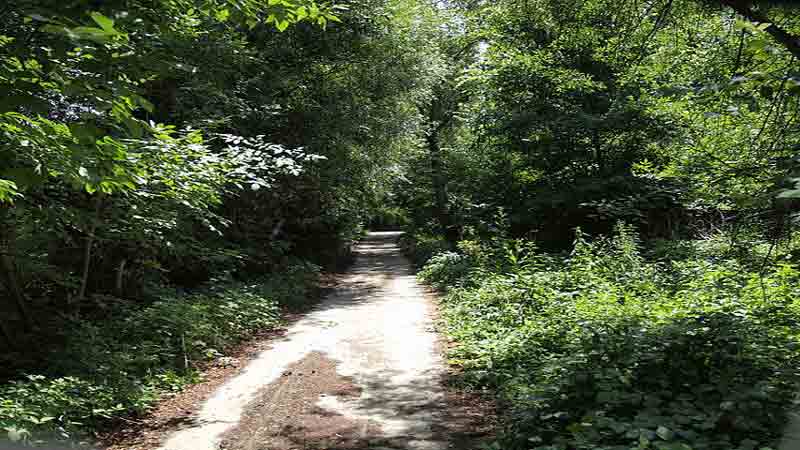 This biking trail runs all the way along the Danube River in Germany to the Black Sea.
Danube Cycling trail is one of Europe's oldest biking trails that run through 10 different European countries.
You get to witness some of the most picturesque sights from Danube Loop in Austria to Baroque Palaces of Vienna.
The famous thermal baths of Budapest are also in your route so, you can relax your aching muscles in them.
9. Cornish Coastal Way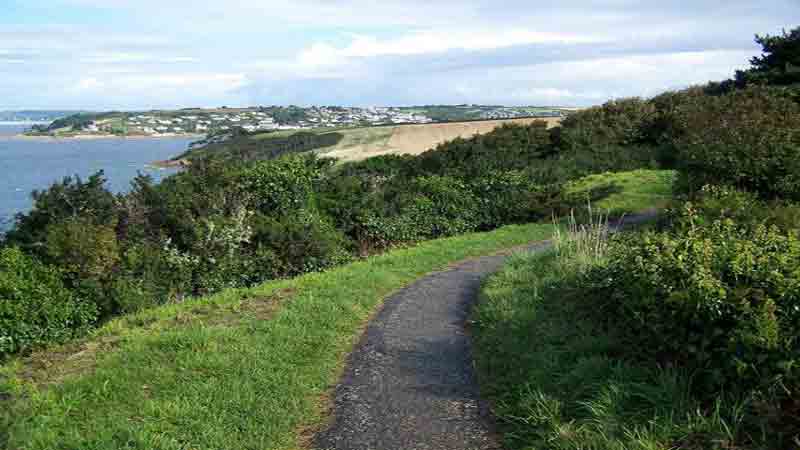 Fresh air, small fishing villages with a strong aroma of seafood are some of the things you get to enjoy this famous English trail.
There are many trails on this from 30 miles to 100 miles in length from which you can choose.
4 of the Best Off-Road Trails in the U.S
Here are some of the best off-road trails present in the US.
10. Taylor Park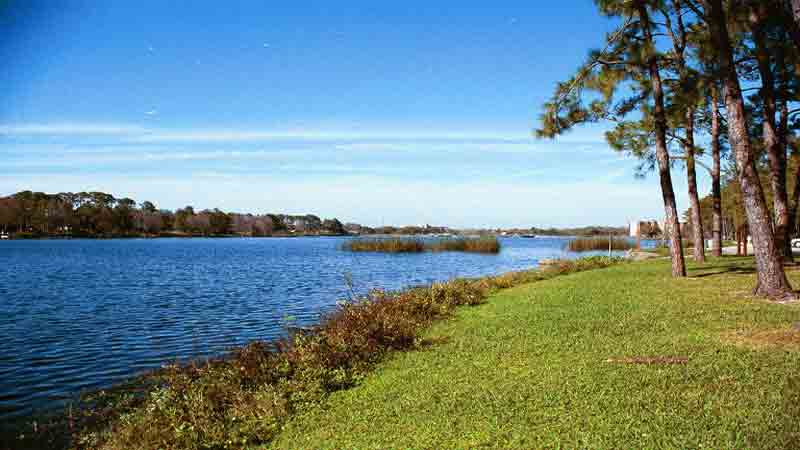 The Taylor Park and Taylor River road are the ultimate off-road driving trails available in the US.
This is a place in Colorado where all die-hard off-roaders go for satisfying their off-roading needs.
So, if you're planning a trip to Colorado then taking up one of the trails in Taylor Park is a must.
11. Wayne National Forest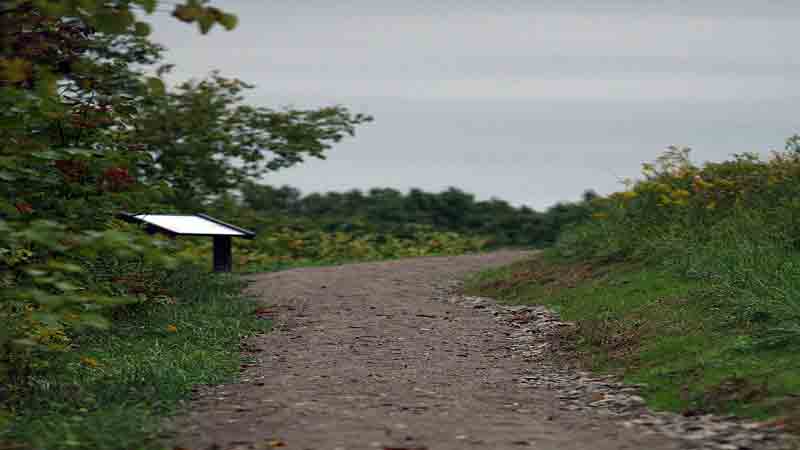 There are four trails here which need a different level of off-road driving expertise, ranging from beginner to expert.
Most of the trails are for single riding because they are only 50 inches wide. So, if you don't like sharing your track this is the place for you.
12. Red Rock Motorcycle Trails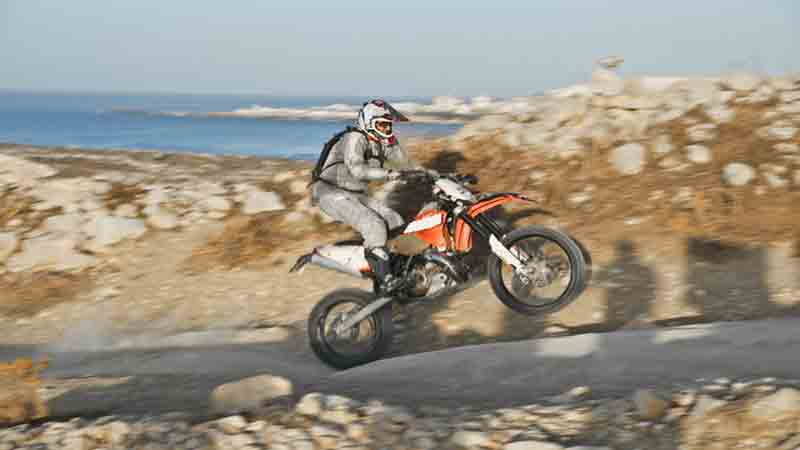 This biking trail in Texas is the place where you truly get to test your biking skills.
These 2,500 acres of biking trail is specifically designed to meet the needs of dirt bikes, ATVs & motorcycles.
All the trails present require high-level driving expertise. They don't have beginner level trails.
13. Grand Canyon National Park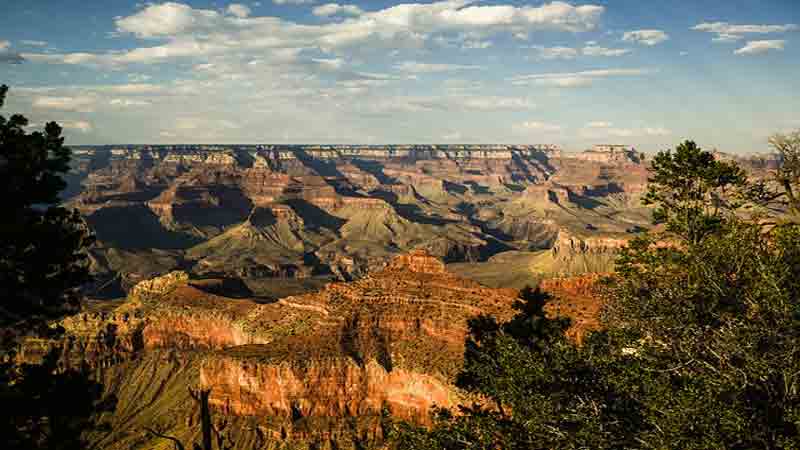 There are certain areas in the Grand Canyon National Park where you can assess your off-road driving skills.
If you're planning on exploring the Grand Canyons then include camping in it.
Take camping gear with you and traverse from the North rim towards the South rim to fully enjoy the views.
5 of the Best Off-Road Trails in Asia
Here are some of the best off-road trails that you can find in Asia that will refresh your soul.
14. Dragon's Back Hongkong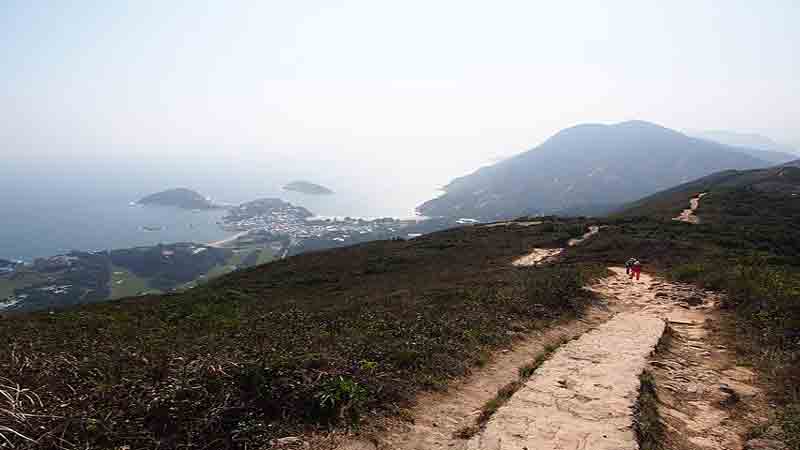 Dragon's Back is a famous hiking trail in Hongkong which tons of tourists visit each year.
You can find two off-roading trails of varying difficulty here i.e. Ridgeline or the Shorter Shek O; no matter which of the trails you take for exploring.
You will get to see some of the most stunning views that Hongkong has to offer. And once you reach the top you can see the South China Sea.
15. Hellfire Pass, Thailand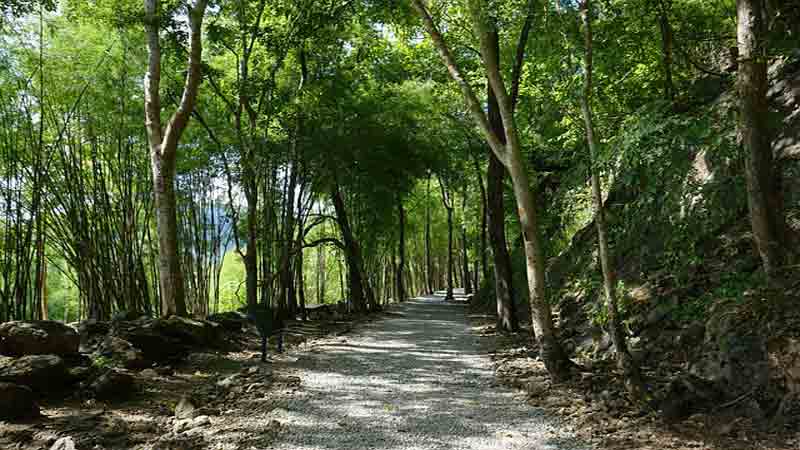 If you are a fan of rugged terrains & steep slopes with high difficulty level then this one is right for you.
This 80 km long off-roading trail also contains a unique 110 meters long pathway that was hand cut 17-m deep into the mountains by the WW2 prisoners.
You get to enjoy some of the most scenic views of the Khwae Noi valley while traversing through this trail.
16. Mount Batur Volcanic Trail, Indonesia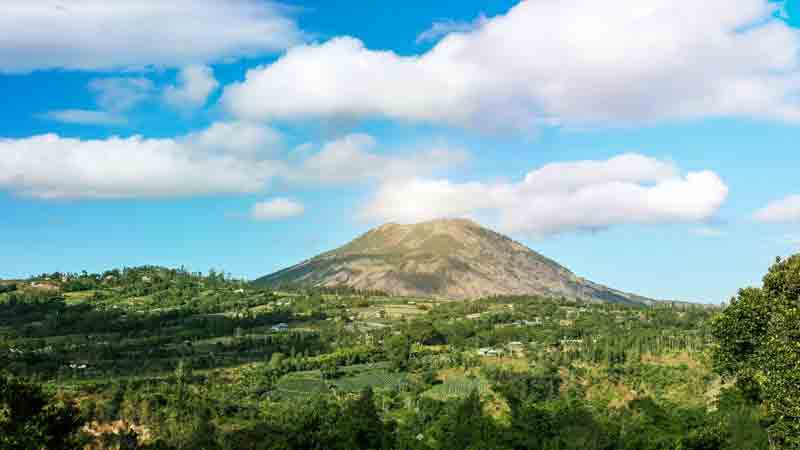 This legendary track is a must-try if you visit Indonesia.
This track is around the active volcano of Mount Batur near Bali containing a 35-km long direct downhill drive towards Ubud.
You get to anticipate bamboo forests, rice fields, local villages, and stunning greenery while descending through it.
17. Annapurna Circuit, Himalayas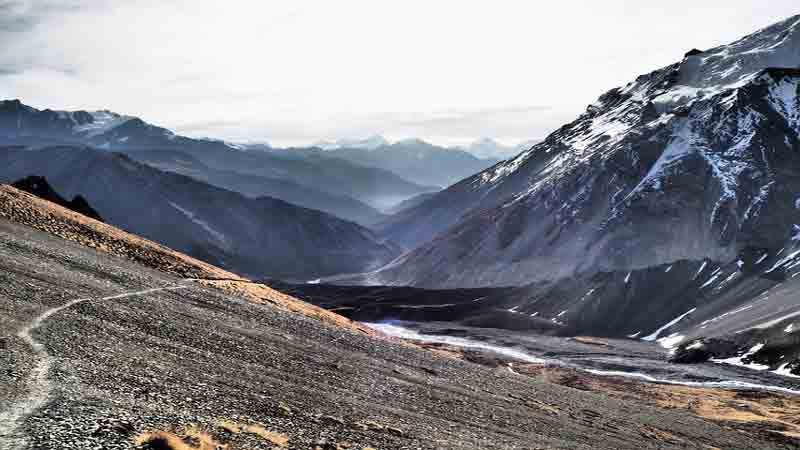 One of the most thrilling off-road trails that you can find in the world is the Annapurna Circuit.
This trail is present at high altitude that reaches 5416m at the Thorung-La pass and you pass through 1000m drops.
You get to witness some of the most dramatic landscapes on this adventurous Himalayan terrain.
There are many side trails on this circuit which you can examine on your own.
18. Ho Chi Minh Trail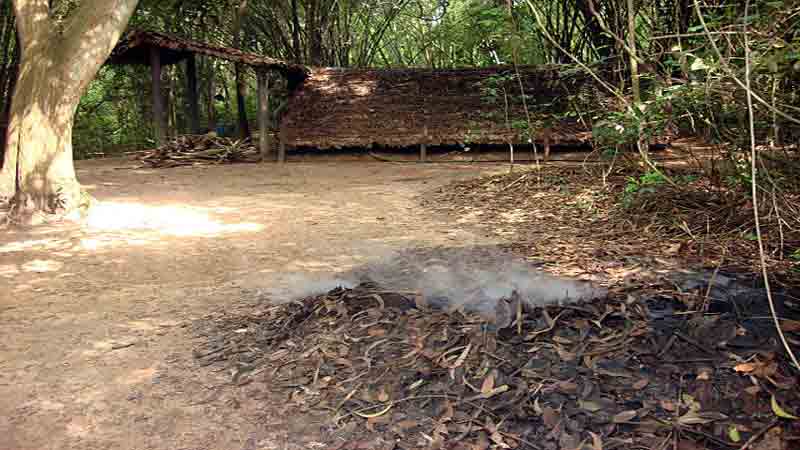 If you are an adventure seeker then this epic trail is definitely the one, you're seeking.
This trail is a labyrinth of backwater pathways that starts near Hanoi and runs almost 1000 miles into Vietnam.
You will cross Laos various times while trekking through it. If you are new to off-road driving then this trail isn't for you because it gets extremely difficult at parts.
We hope that this guide will help you in planning your next off-road trip with your roadster gang.
Also Read: 10 Must have apps for women you should have on your phone – Apps that can be a lifesaver.