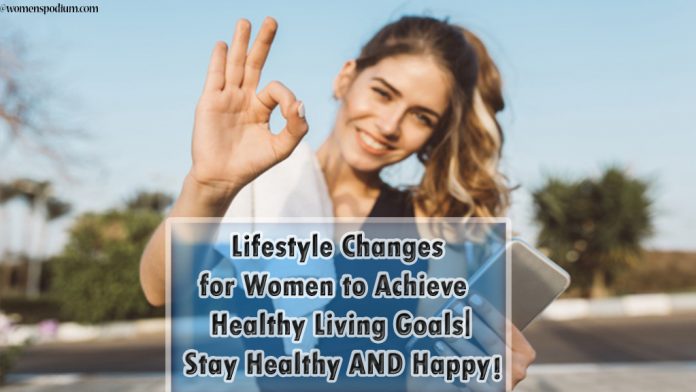 Do you get tired quickly or stressed most of the time? Taking care of household chores, helping kids in their studies, a crowded daily long-distance commute, financial stress or an unhappy marriage are train of thoughts behind the stress which women face on and off. Any kind of stress can swiftly impact your lifestyle which in turn can affect your eating habit, sleep, various health issues, can cause mood swings, and even heart ailment. If you really want to live a healthy life, now, is high time for you to take care of yourself. Just opt for some instant lifestyle changes such as a daily workout, proper diet, join various stress relief programs, seek ways to manage your finances.
Lifestyle Changes for Women for Healthy Living!
An improper functional activity can reduce your energy considerably. Never allow yourself to get bored or trapped by some negative energy or lifestyle; try something new, which can boost your energy. The following lifestyle changes benefit you to follow your healthy living goals effortlessly:
1. Get Up Early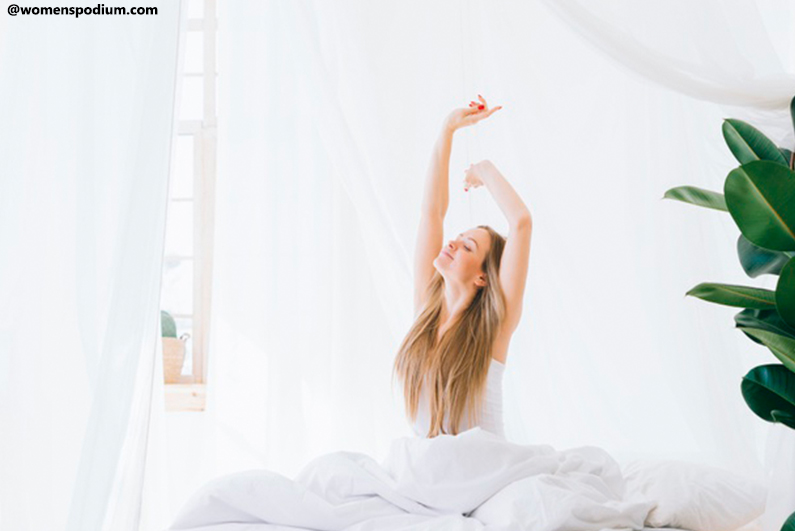 Getting up early from the bed has various advantages. It will give you enough time to carry your daily routine with ease. Besides inhaling fresh morning breath, you can get ample time for some gentle stretches or some easy twist loosening your body, helping you to re-energize.
Make sure to keep your sleep routine compatible with your sleeping time and wake-up time. It will help your body clock to adjust, and you will feel much relaxed. Instead of waking up to a noisy alarm clock, arrange some sweet music that will be soothing and nice. Besides all these, going for an early morning shower is always a great option to start a refreshing day.
2. Avoid Waking Up Tired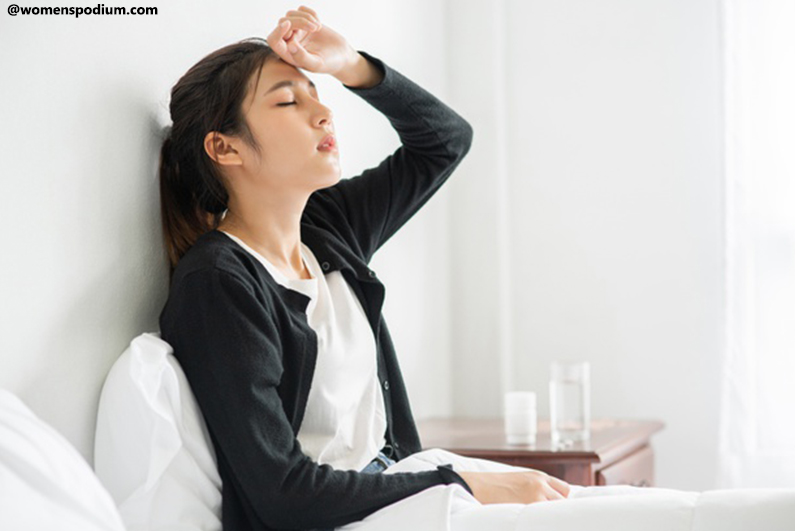 After getting up in the morning, if you find yourself quite tired, be attentive. If you are inconsistent in your sleep schedule, it could hamper your sleep cycle, leaving you waking up tired. When your sleeping time varies from weekdays to weekends, you must take it seriously. The following reasons will help you to understand the reason behind your tiredness, along with some do's and don'ts:
If you are anaemic, you will be tired always. Consult your doctor, start taking iron riched food or iron supplements advised by your physician. 

Not getting enough sunlight can leave an impact on the release of energizing chemical serotonin. It mostly happens with people involved in a desk job or working in artificial light. It is advisable to get at least 20 minutes of outside time can change your energy level noticeably, helping you in your sleep.

When you are low in energy, then chopping off your coffee could be tough. However, caffeine could also leave a negative impact on your sleep. So try not to have caffeine within six hours before going to bed.

Before going to bed, make sure to switch off your computer, TV, and other bright lights. Otherwise, it will disturb your sound sleep.
3. Focus on Your Diet – Eat Healthy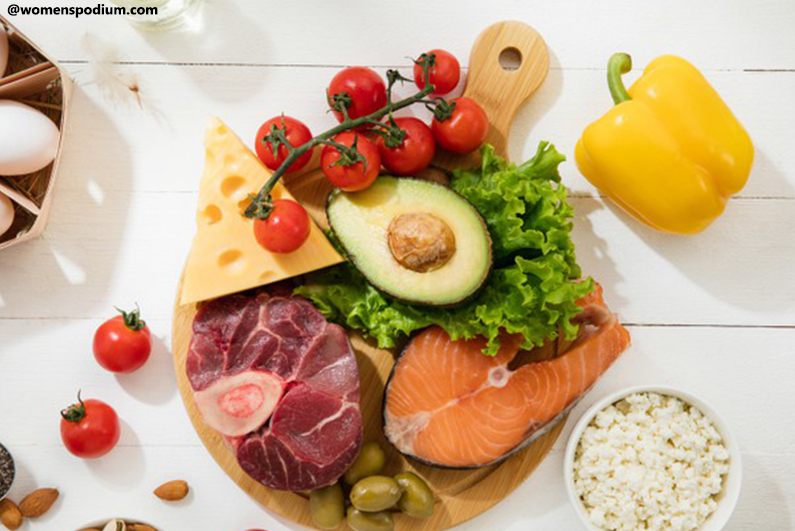 Another lifestyle change that brings wonders is to shift from junk gobbling to healthy eating. Enjoying fast food as a means of celebration and hangout is very common. Especially young girls love to have hamburgers, cheesy pasta, and beverages. Frankly, these food items just add tons of calories. In other words, they take you nowhere but to the sulky road of tiredness, mood swings, and later on severe health issues. So what to do next?
Firstly, start cooking at home. It will keep you aware of what you are using and how much you are eating. At least, you will be sure of hygiene and cleanliness. Add quite a lot of veggies and fruits to your diet plan along with some spices, herbs, unsaturated fat, high-quality protein like fish, nuts, poultry, beans etc., and whole grains. On the other hand, you need to limit the consumption of red meat, white bread, potatoes, salt, processed foods, white rice, various sweetened beverages etc. In a nutshell, try including healthy foods in your platter; go for a balanced diet. 
4. Maintain a Healthy Weight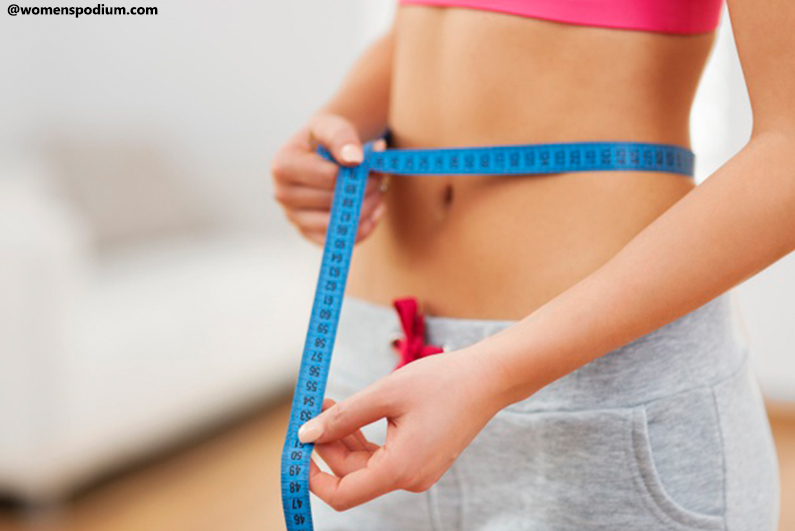 When you are overweight, it can impact your heart health and lead to other health issues like diabetes, hypertension etc. If you are trying hard, then losing an initial 5 to 10 % can also make a huge difference. Don't skip breakfast or other meals; avoid extreme dieting for rapid weight loss. Although you can try intermittent fasting methods but keep in mind the quality of diet is crucial; besides, saying a strict 'No' to junk foods and unsaturated fats is a must. Maintaining a healthy weight can also regulate healthy blood sugar and blood pressure level, retaining a healthy lifestyle balance.
5. Regular Workout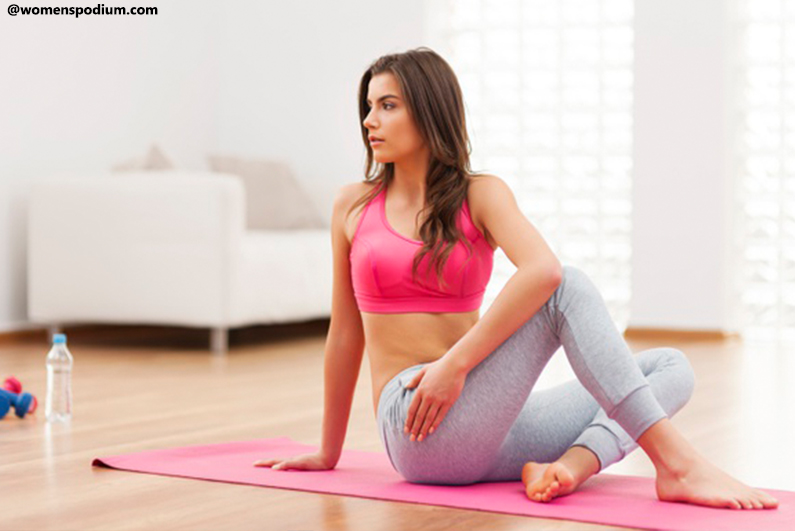 Whenever you are physically active, like jogging or running or playing some of your favourite sport, your body tends to release a mood-enhancing chemical known as endorphins. Daily exercise not only lowers your stress level, but it can also keep your heart healthy by managing the blood pressure level, your weight and by supporting your heart muscles. Try to keep aside at least 30 minutes daily for your workout.
6. Start Walking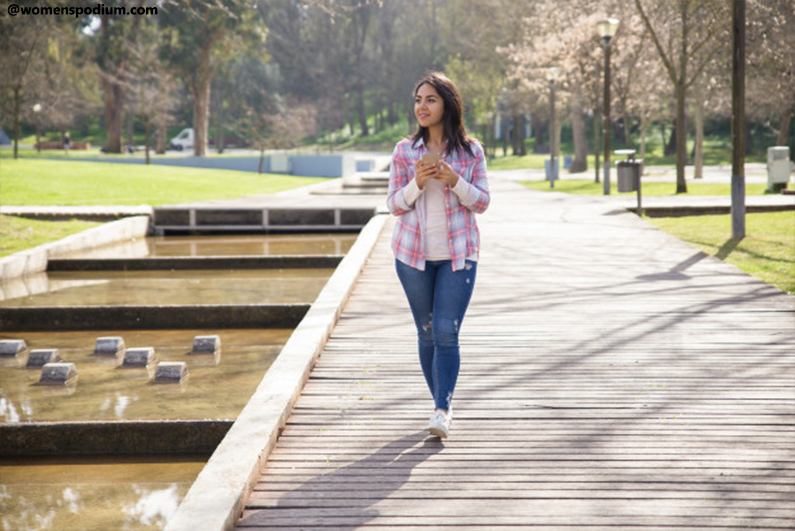 If you don't want to exercise or intense workout, start walking. Walking can be boon for your sedentary lifestyle. The busiest hours of the 21st century demands to remain in a hurry. That is why all prefer vehicles to reach our destinations swiftly. However, this habit has allowed adding love handles to your waist. Adding salt to injury, you spend plenty of bucks on gymming, dieting, and "weight loss diet plans for women". Let us kill two birds with one stone. Opt walking whenever possible. This would let you attain fitness without keeping you worried about money.
7. Spend Some Time on Meditation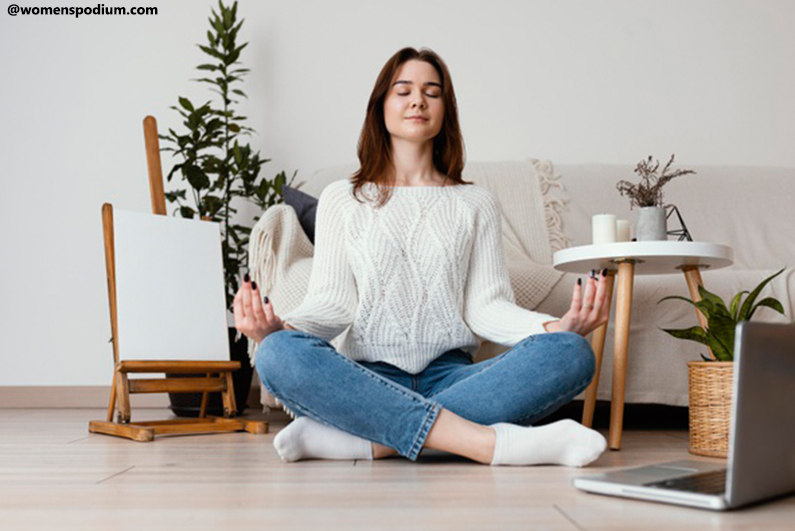 If you are feeling stressed all the time, it could affect your sleep. To get rid of such anxiety, yoga, meditation, exercise can help you. Deep breathing and thoughts focused inwards can lower the risk of blood pressure and heart ailments. Yoga, meditation, prayers are also helpful in providing some relaxation. Along with these, listening to some soothing music or taking a warm bath or getting involved in your favourite hobbies can also boost your mood and help you stay healthy. 
8. Stay Away From Smoking and Alcohol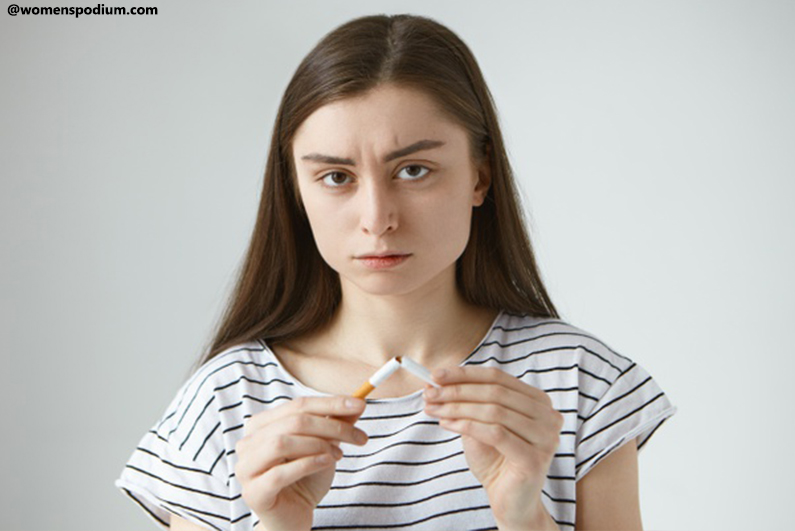 Smoking pipes or cigars or cigarettes can leave a harmful impact on your arteries and heart, so quitting smoking might give you the biggest boost in your quest to stay healthy. On the other hand, second-hand smoking is toxic as well, so try to keep your distance from it. If you are an alcohol drinker, then try hard to limit it (one a day).
Helpful Lifestyle Changes to Save Money!
None can trust the transient nature of life. Life can be a sudden game-changer that can turn a king into a pauper at any time, leaving you all stressed. Being skilled at saving money for the future is the only guarantee for your secure and independent life ahead. However, going frugal is said to be tough and made synonymous with a skinflint. If you are missing to manage your finances well, stress is not going to leave your side. Making smart lifestyle changes to save money can bring permanent solutions for peaceful living. Check out these 8 easy lifestyle hacks to save money while saying —ciao to stress.
1. Take Care of Your Stuff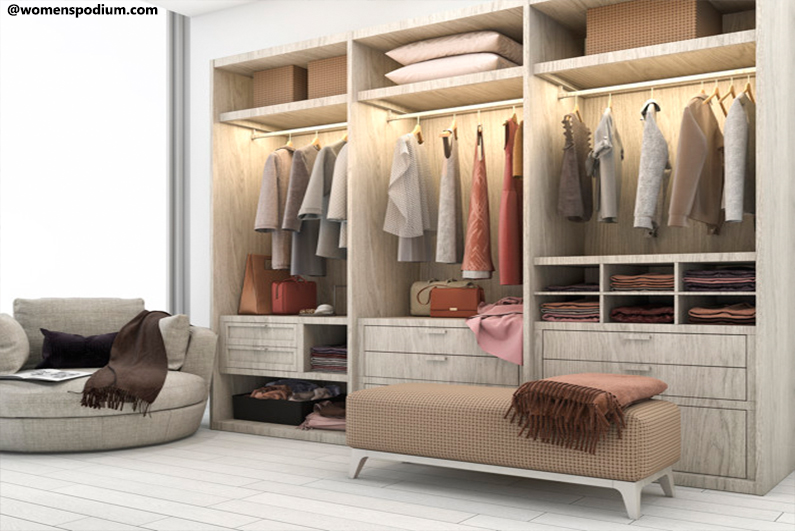 Having costly items represents wealth; using expensive items carelessly is royalty. However, to enjoy a frugal lifestyle, you should use your items with care. This applies to everything you have. All your stuff from dresses to shoes; from pots to potpourris, hence everything needs to be used nicely. It does not mean that you should use them niggardly; instil some money-saving lifestyle changes into your life. For instance, never sleep in without putting off your woollen or leather clothes. 
Always hang them in your closet. This lifestyle change would keep them new for a long time. Likewise, hang your dresses after coming home. This tactic would keep you away from headaches of daily ironing and hefty electricity bills. Secondly, cover your loungers, couches, and sofas with linen fabric; this would save your furniture from dust and wearing out. Similarly, cleanliness is an obligation. Take special care of your furniture and interior pieces.
2. Be a DIY Queen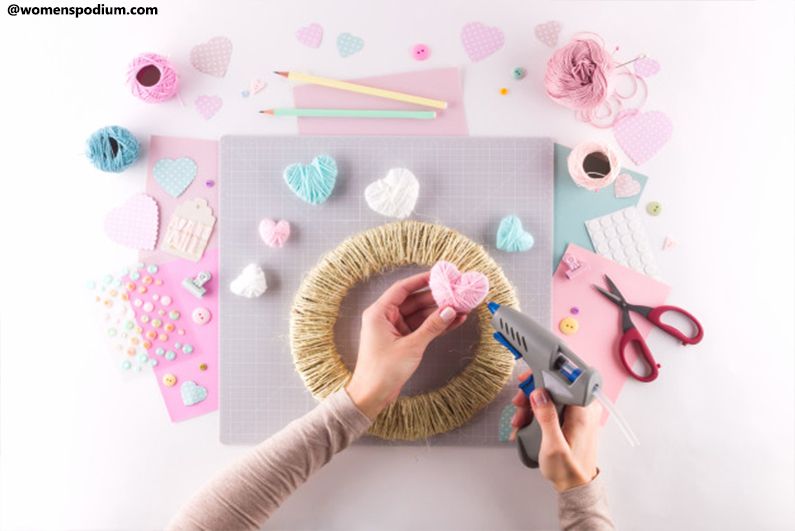 Tailors, plumbers, cooks, designers, etc., are all human beings with the same brain capacity as you have. So, avoid paying outsiders for trivial household chores and do it yourself. You can even paint, design, sew, and reframe with a little focus and interest. There are several YouTube videos, Instagram clips that can assist you in recreating from odds. Similarly, see if you can re decor your patio by yourself.
Say hello to your creative instincts. There are so many pieces, awaiting for your craft wand. Reuse them or turn them in majestic ornaments. 
Likewise, you can create the best DIYs for your outfits and your home. Mix and match your old accessories with multiple outfits. Also, utilize broken cups and empty bottles for new flower pots; with little effort, old newspapers and ice sticks may add to your wall art. Hence, before throwing away any item; think for a second use.
3. Homegrown Vegetables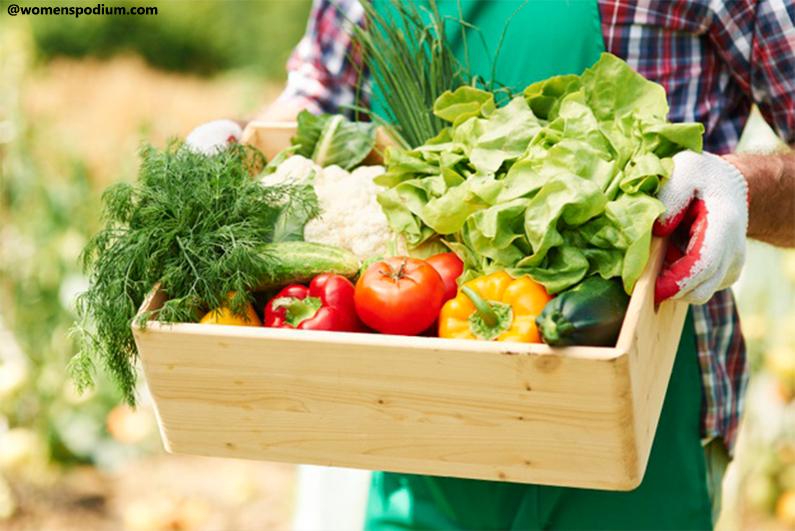 The most significant life change is to bring the 'veggie garden to your home". If you have a small space in your backyard, grow some healthy vegetables there. These vegetables include mints, gourds, pumpkins, tomatoes, grapevines, and many more. They act not only as healthy appetizers but also the best partner for your salad seasoning. Homely vegetables are healthy and also cost-cutters of your grocery list.
4. Be a Classic Fashionista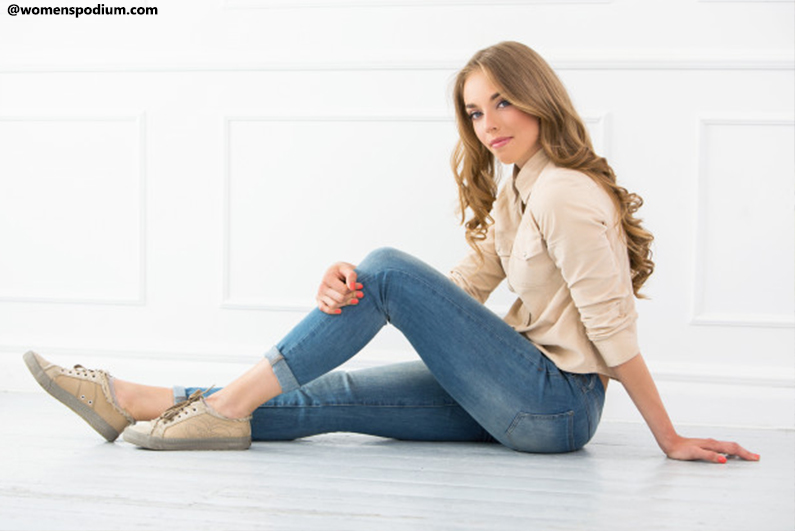 The biggest hurdle in going frugal is the lust for fashion brands. Being a fashion icon is the inborn lust of almost every woman. Unfortunately, they go crazy upon every new fashion trend, emerging right away from the ramp road. It is a matter of fact that not every trend is for everyone; vice versa, every trend doesn't add aura. Some are so clunky that can devastate your entire appearance.
Therefore, you need to be the classiest while shopping. Get yourself some statement pieces that go well with every outfit; adding spice to your persona. Among these, we have a queue for a substantial leather handbag; which is best for offices and day to day routine. Also, you can buy a sophisticated clutch that feeds your needs during formal meal times or a perfect night out.
Likewise, the charm of classic original jewellery would never fade away. Even one piece is enough to berate multiple fake jewellery sets. Likewise, add block heels and white sneakers to your closet. You would tap yourself later for this decision. Hence, gather the best editions with you. They are all-rounders and never take you away from the limelight. So, do not spend blindly; spend wisely.
5. Purchase Wisely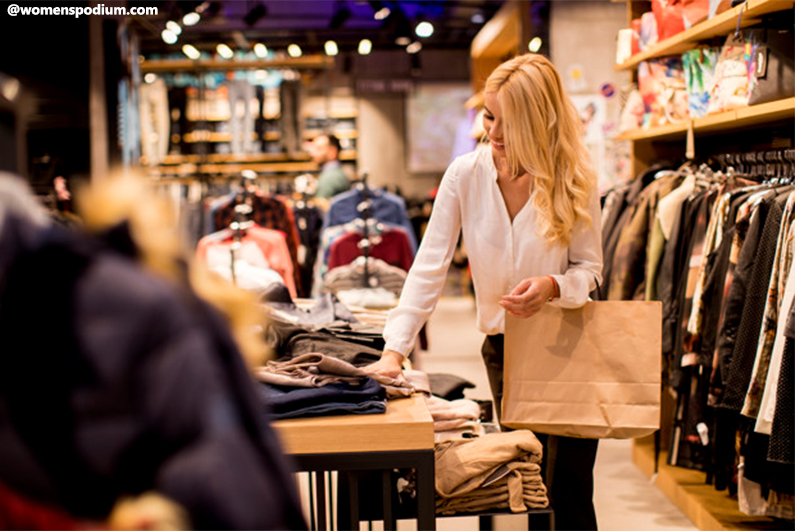 It happens that you come across some beautiful jewellery or a nice pair of jeans and without giving a thought you simply buy it!. Without thinking that either you need another clothing item or not, you just buy it because it complements your aesthetics or meets the new fashion trends. Such activities are a clear cut sign of you being a shopaholic.
However, these lofty habits just crash your budgets too early than our salary's arrival. So, try out a life-saving hack to save money. 'Renting' can be your best partner in real terms. You can get rented items with a return policy. Similarly, put your expensive things that are no longer in use, on rent. This would be a thumbs up for your budget. These are some very useful lifestyle changes, which you must practice to save your money.
6. Budgeting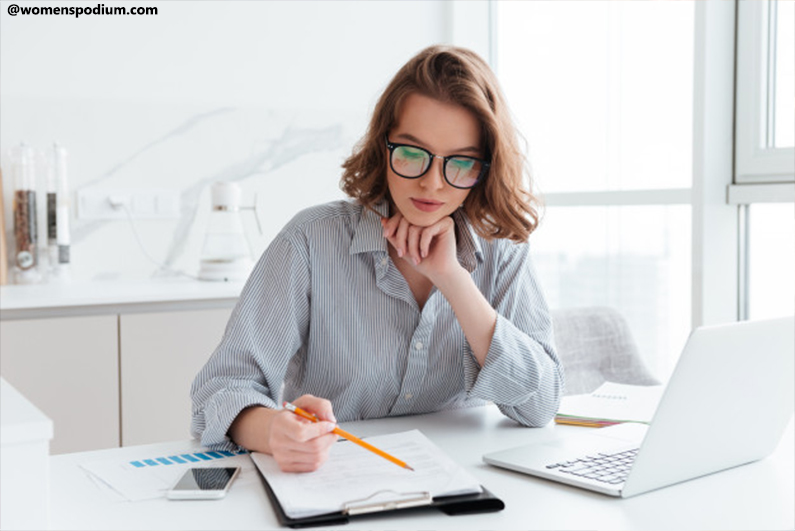 Budgeting is one of those lifestyle changes that can save you money beyond your thinking. Often, we buy unnecessary items that rot in our cupboards after a couple of trials. On top of it, spending on expensive items, funky fashion trends has become the norm. 
So, always begin your month with a list-making habit. It is good to start by setting a certain amount for everything. It is hard at first, but try to be at peace with your budget. At the end of the month, take out your expenditures list and compare it with your budget's list. With a little math, you would soon become the master of this money-saving hack.
7. Play Games for Extra Points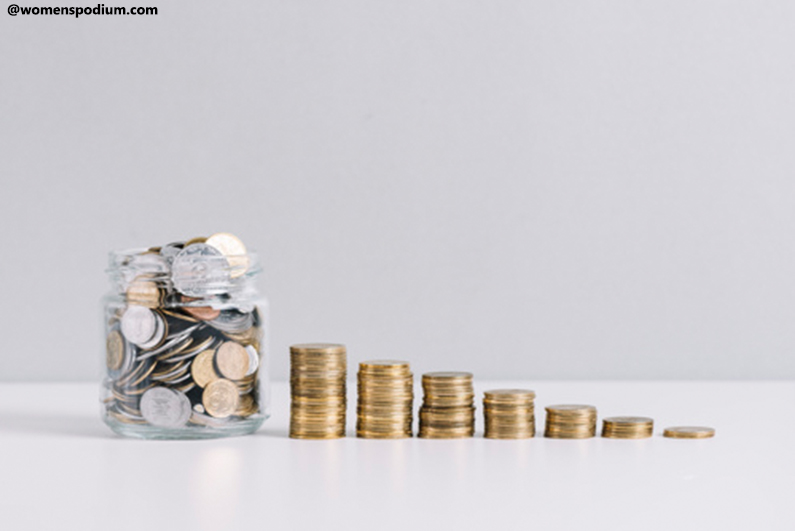 Cutting off your budget and shrink your spending hand is not the only solution to save your money. You may earn extra bucks by playing games and doing small tasks. These games would give an option to redeem coins. In other words, you can use these coins to have extra shopping discount, a free ride, or a snack absolutely free. Although it is a time taking process, who cares? Until you are getting some good points, what the harm of trying paid to click and gaming sites. Indulge your kids in paid games.
I bet these small lifestyle changes would let you see how positively it impacts you and your kids. Your kids would be spending a full fruit time on the internet that would reward them in return. Hence, it will keep your budget smooth and keep your naughty kids at fun work.
8. Search for Coupons and Discounts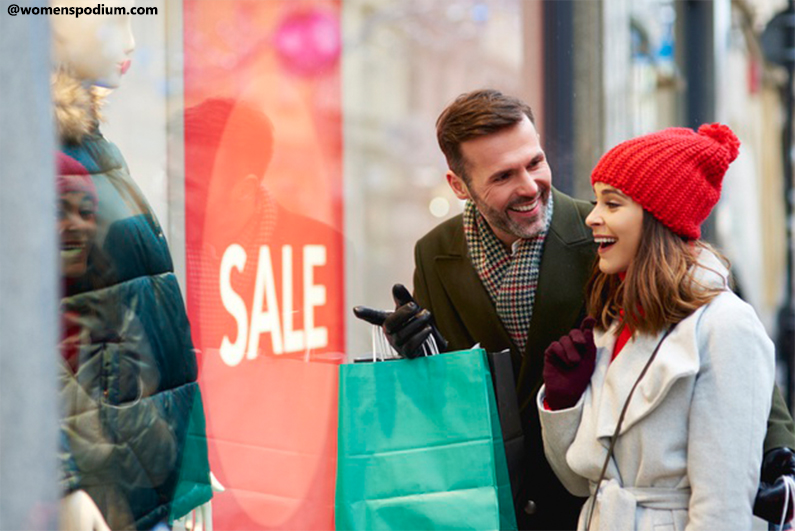 Internet is a blessing in the true sense. It is the hub of infotainment and e-shopping. To promote online shopping, sellers issue promo cards are issued. Especially Dollar tree, private shopping sites, and online warehouses provide promo cards and discount coupons to benefit the online buyer.
In other words, you can use special codes to enjoy up to 75% off on expensive items. The perk of this smart lifestyle change is that it still lets you buy the original yet new thing, still at a special price. Seek out your discount coupon now.
Final Words
Living life wisely and healthily matters most. When it comes to health stress-related hormones like adrenaline and cortisol will give up an initial boost. Gradually, they will wear you down as your inner monitoring systems will be continuously in an alert state. People suffering from chronic stress gradually get drained of all the energy, and there comes a stage where they are no longer able to cope with any problems in life. Yoga, meditation, light exercises are some small lifestyle changes that are quite effective in dealing with stress. They will help in improving your sleep pattern and will make your brain more focussed. After you wake up early, don't increase your caffeine consumption. It will definitely give you some instant moves but is not at all a healthy option for your health.
It is an ancestral saying that sowing a seed today would let your generations enjoy the fruit. The same goes for these lifestyle hacks. These lifestyle changes do not disturb life much but save a lot. Indeed, including these super-smart life changes in your life would keep you financially stable in the future. Hence, in the long run, they would keep you blessed.