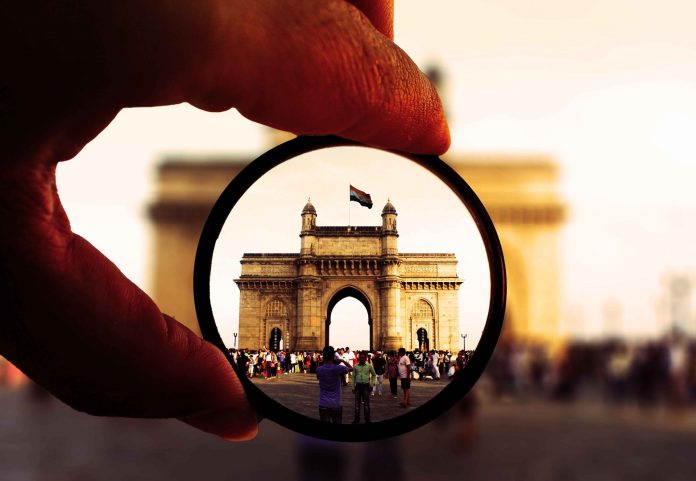 Mumbai – Words aren't enough to describe a city like Mumbai; you must dig more and know the best places to visit in Mumbai. With its unpredictable rains, a rocking nightlife, the hustle-bustle and the overcrowded roads, Mumbai is an experience of its own. Words aren't enough to define the beauty of Mumbai, there are a lot of things to say about Mumbai but most of it will go useless unless one actually experiences it. After all, Mumbai may just be a city, but Bombay? Bombay's an emotion. If you're in Mumbai and you really want to know why every Mumbaikar loves staying here, these are the things you absolutely have to experience.
Let's Explore Seven Best Places To Visit in Mumbai
Kala Ghoda – Feel the Vibes of Small French Town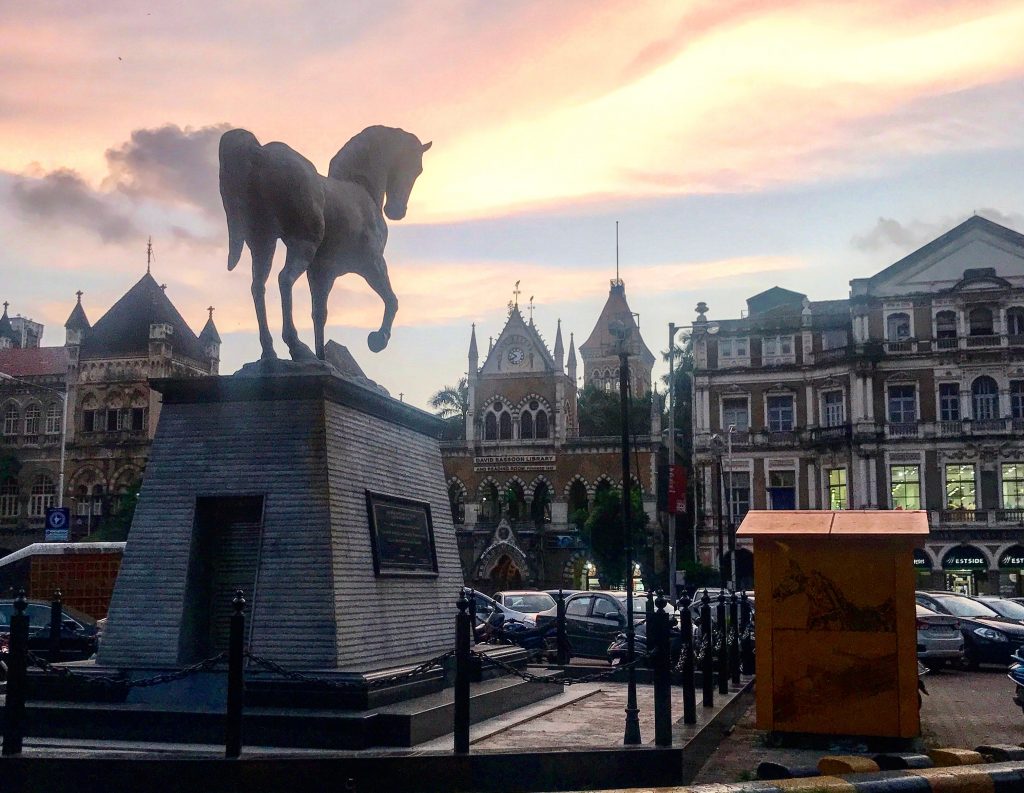 Located in one of the poshest localities in town, Kala Ghoda gives you major "small French town" vibes. With its picturesque cafes, art museums, narrow cobbled streets and hipster shops, Kala Ghoda transports you to another world altogether. It is most famous for its annual Art Mela called "The Kala Ghoda Art Festival" usually scheduled in the month January or February. Be sure to check out Kala Ghoda Café if you decide to visit. It serves the most delicious hot chocolate on this planet. Jehangir Art Gallery is also located close by. It hosts exhibitions by select painters, sculptors and even photographers.
The reputed "KitabKhana" is like heaven for every book lover, you can find this famous book store here in Mumbai. One can find almost any book they are looking for. It also hosts occasional literary events. Whether it is art, music, food or books you love, Kala Ghoda has something for everyone.
Bandra – Worli Sea Link – Must Experience the Drive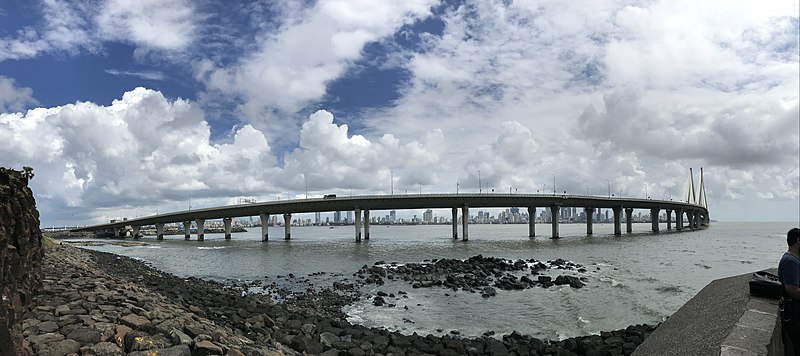 An architectural beauty, the Bandra-Worli sea link is a sight to behold. Also known as the Rajiv Gandhi sea link, it is a cable bridge that connects the western suburbs to the main town. Seemingly rising right out of the sea, this magnificent bridge is both practical and beautiful. It cuts travel time between Bandra and Worli (in south Mumbai) in half, all the while significantly improving the aesthetic beauty of the place. The glistening sea surrounds both sides as you can see the distant skyline of the city.
Mumbai's Street Food is the World's Best Street Food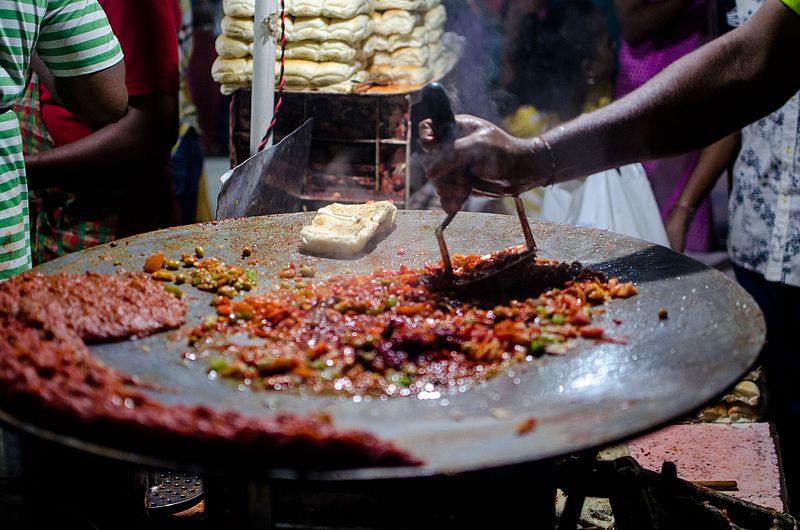 Delhi may pride itself for its chaats and authentic Punjabi cuisine, but Mumbai is the ultimate queen of street food. Be it the super spicy vada pav at Aram's (CST) or the lip-smacking Pani Puri at the Elco street market (Hill Road, Bandra), Mumbai knows how to quench your hunger at the cheapest prices. The famous Mumbai cutting chai found outside every crowded local train station has become every Mumbaikar's staple breakfast accompaniment. There are actual streets dedicated to just-food. A fair warning to people who are new to Mumbai: You will often have to overlook sanitation to experience most of these places, and while the food is great, the same cannot be said for the ambience. Hence, it is fit to say that 'ignorance is bliss'.
Colaba Causeway – Among the Best Places to Visit in Mumbai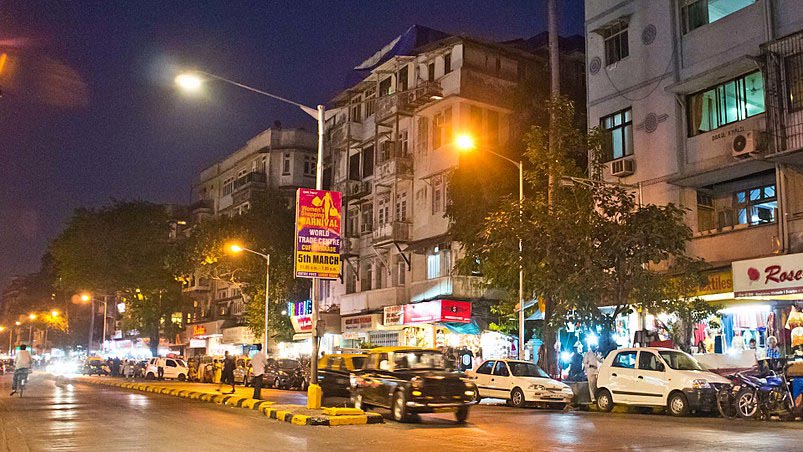 For all the women out there who would like to look awesome without burning a major hole in your pocket, Colaba Causeway is the place to be. This street market is a one-stop destination for all things funky, be it home décor, clothes or just junk jewellery. The shopkeepers are easy to bargain with and will readily give you what you want if you approach them well. However, be sure to check the weather conditions before you venture out to conquer this beast. It can get awfully draining in the extreme summer climate. The evening would be a much more pleasant experience.
Among the best places to visit in Mumbai and in Colaba Causeway, you can explore the "Leopold Café", famous for its old-school vibes and fantastic food. This was also one of the places attacked during the 26/11 shooting, and the bullet holes in the wall serve as a reminder of that horrific night. It is a silent plea to remember those who tragically lost their lives in the attack. Security has greatly increased after the incident.
Mount Mary Church Bandra – Must See this 100-Year-Old Church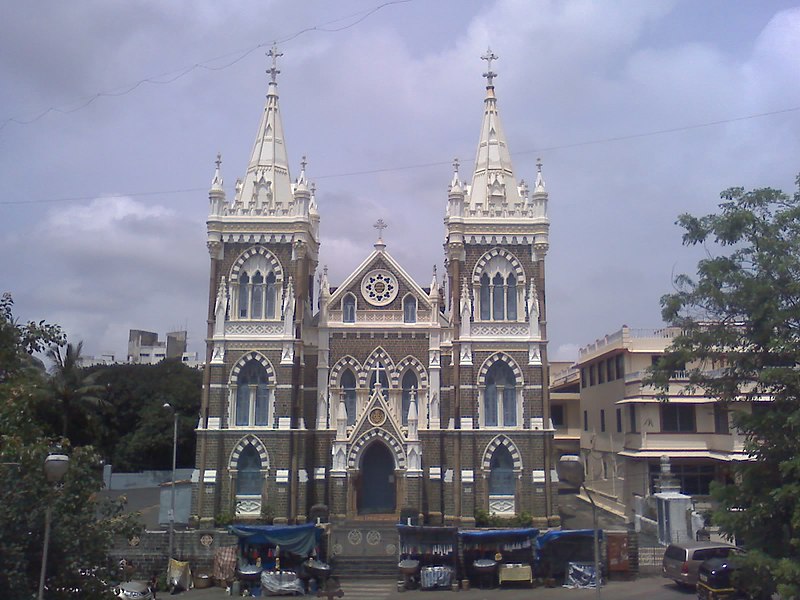 Basilica of Our Lady of the Mount, more commonly known as Mount Mary, is a 100-year-old church located in the suburb of Bandra. The old edifice of stone overlooks the Arabian Sea, and with its mesmerizing lighting and its overall aura of peace and tranquillity, it is truly a sight to behold. The church is beautiful, both inside and out. It honours Mother Mary, the mother of Lord Jesus. Countless devotees of all faiths go there to pay homage by burning colourful candles and offering wax figurines of the things they desire—for example, a house, a car, or even money. The main church shuts at 7:00, so keep in mind the strict timings before you visit.
Mumbai Locals – Experience the Local Train Journey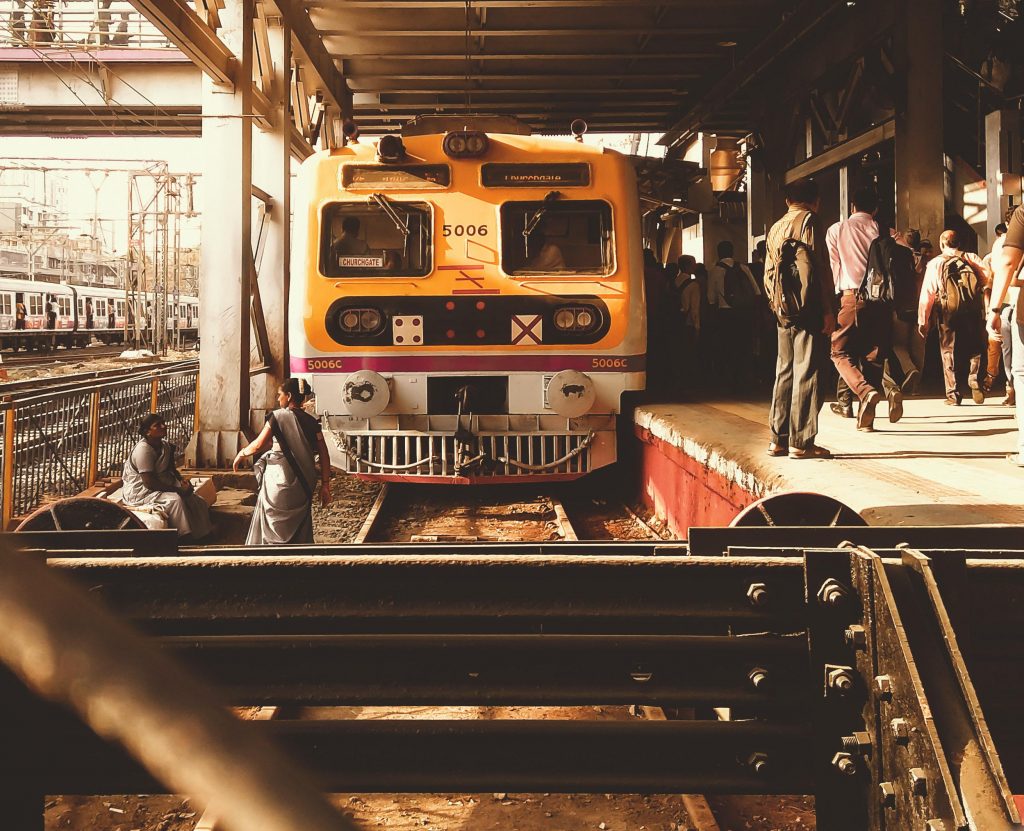 This aspect of Mumbai is not something people usually suggest to first-time tourists. However, I feel that the overcrowded, stuffy and smelly locals provide for an experience in itself. More than 7 million people commute by the Mumbai locals every day. Even though the overcrowded are always on time. Every true Mumbaikar loves the locals. The crowd is rowdy, and you will need to fight your way through to get on or get off the train. But, trust me when I say it's a heck of a lot of fun. Many vendors also board the trains to sell their wares, and honestly, this is the creativity that Mumbai is famous for.
Marine Drive – One of the Best Places to Visit in Mumbai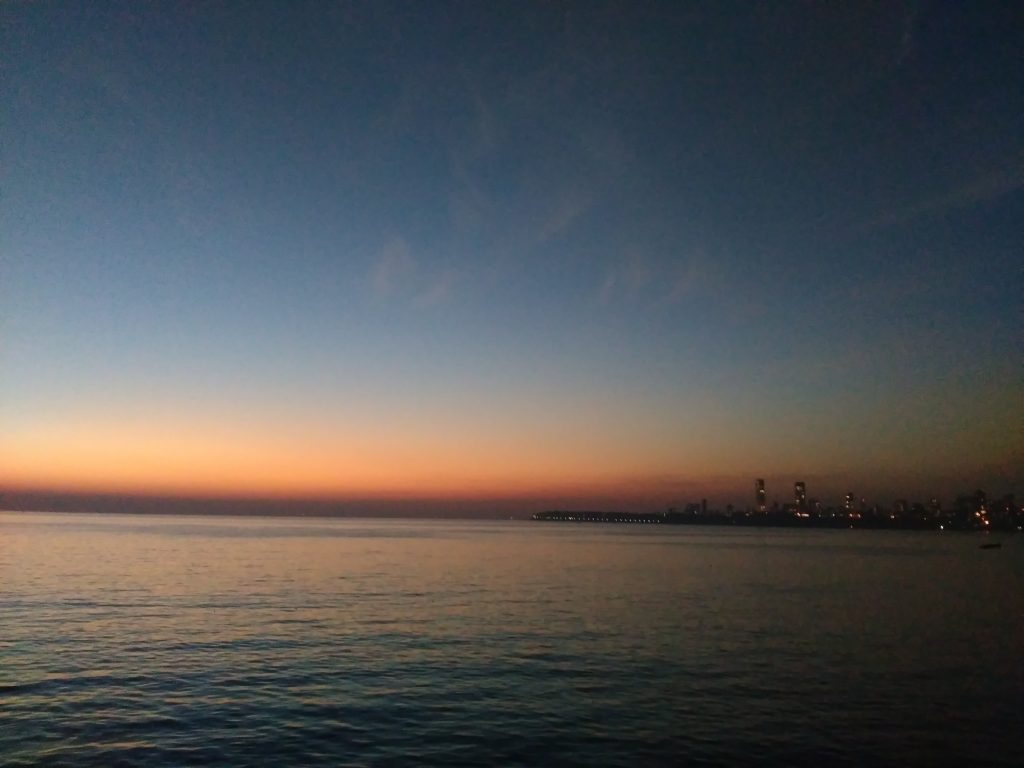 This list would be incomplete without mentioning Mumbai's reputed coastline at least once. Marine Drive is one of the most famous locations in Mumbai to sit and admire the beautiful Arabian Sea. Bollywood enthusiasts will love to know that countless well-loved movies were shot here. Rajesh Khanna in the film "Andaz" filmed the song "Zindagi Ek Safar Hai Suhana" on this very stretch.  No one can forget the finale to "Wake Up Sid" had been shot here. Mumbai's unofficial theme song "Yeh Hai Mumbai Meri Jaan" was shot on this famous seafront too. The entire place is lit up at night, which is why it is also known as the "Queen's Necklace".  Marine Drive offers one of the most beautiful sights in Mumbai that you can gaze at while sitting there for hours.
Undoubtedly, we can describe the city of Mumbai as the city of paradoxes. The world's most expensive home costing almost 2 billion dollars (Antilla), is the city's pride and joy. However, the city is also home to Dharavi, one of Asia's largest slums. Guess what the tourists are more interested in seeing? Dharavi.
Mumbai is a city that makes the impossible possible. The buildings, the people, the food make you fall in love with the city, despite its shortcomings. So, plan to reconnoitre the best places to visit in Mumbai
A city that never sleeps. – A city of dreams.

– Zara hatke, zara bachke, yeh hai Bambai meri jaan