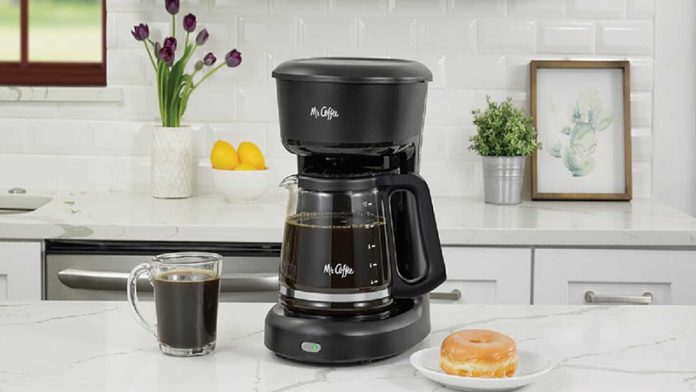 Sipping your favourite cup of coffee is the first thing you do in the morning. For most people, a blissful sip of caffeine is all they need to kick-start their day. Brew the perfect cup of coffee with the Mr. Coffee 12-cup coffee maker machine. With a quick setup and turn-on, you can enjoy freshly made coffee without any hassle. Moreover, the simple brew feature ensures you get the best-tasting coffee every time. Get the taste of freshly brewed coffee with the Mr. Coffee brand.
Why Mr. Coffee 12 Cups Coffee Maker?
Mr. Coffee has been brewing delicious coffee since 1970. Furthermore, it provides its customers with a large variety of coffee maker designs. Whether you're looking for a classic drip coffee maker with a simple operation or a highly programmable coffee maker, they have it all. Without a doubt, they will customize your coffee experience. Any coffee lover would want to try different types of coffee, but without a perfect coffee maker, it is impossible and with Mr. Coffee expertise, you can enjoy your favourite coffee as per your taste.
If you are looking for an affordable simple-to-use coffee maker that makes a professional cup of coffee, then Mr. Coffee Simple Brew 12-Cup Switch Coffee Maker with Auto Pause and Glass Carafe is your right choice. Its traditional functionality keeps brewing easy and simple: set it up, turn it on, and brew.
Incredible Features of Mr. Coffee Simple Brew 12-Cup Switch Coffee Maker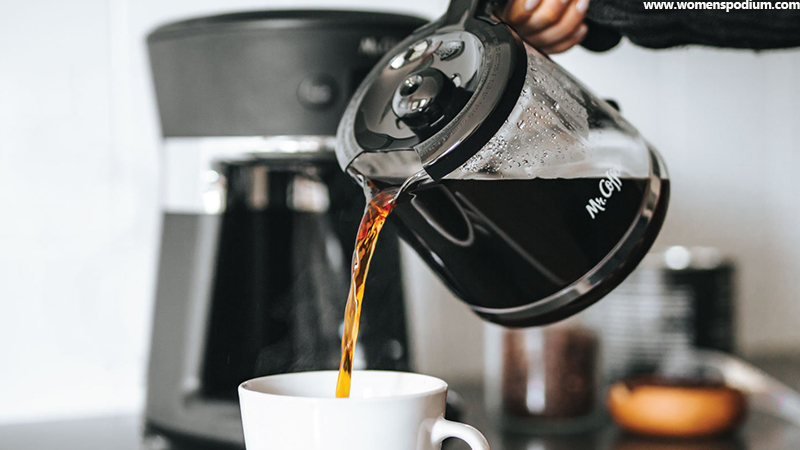 The love for coffee and the pleasure of preparing it at home is a treat for coffee lovers. Although coffee has many alternatives, nothing beats a freshly brewed cup of hot coffee early in the morning. Enjoy rich, expertly brewed coffee with no mess or stress thanks to the classic functionality of Mr. Coffee's 12-cup coffee maker. Moreover, the machine has incredible features, such as an auto-pause feature that lets you grab a cup before the brew cycle is complete and resume the process after the carafe has been placed back in place. Furthermore, it also features a removable basket filter that makes filling and cleaning a breeze. This coffee maker has you covered no matter how many cups you need. It weighs up to 3.6 pounds, lightweight and is relatively easy to use; let's look at the other notable features of this 12-cup coffee maker.
1. On/off Indicator Light
Mr. Coffee's 12-cup coffee maker comes with an on/off indicator light. This light indicates the status of the coffee maker, whether it's on or off. Also, when an LED light is on, it reminds you to turn it off.
2. Grab A Cup Auto Pause
If you want a cup of coffee while the brewing process is in progress. The auto-pause feature halts the brewing cycle before it's finished, and it can be resumed by placing the carafe back in place.
3. Dual Water Window
The Mr. Coffee machine comes with a glass carafe. Furthermore, to avoid overflowing, the dual water window feature provides a clear view of the water as it fills.
4. Lift And Clean the Filter Basket
To clean this coffee machine quickly, simply remove the filter basket. Additionally, reusable paper basket filters are available that are less messy and more convenient.
Pros and Cons
| | |
| --- | --- |
| Pros | Cons |
| Compact and saves space | The cord length is too small |
| Easy to use | The machine body is plastic made |
| Cost-effective | |
| Removable filter basket | |
| Auto pause function | |
| Lightweight | |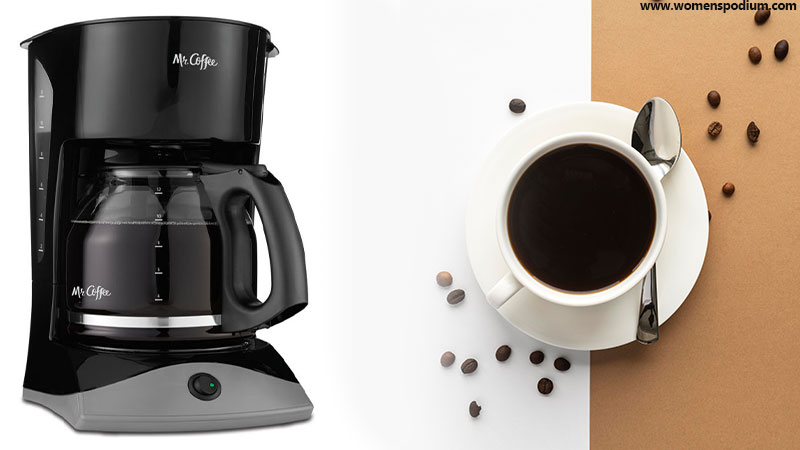 Price: $34.99
Watts: 900
Final Views
For many people, drinking coffee in the morning is a ritual. There are many advantages to drinking coffee, and one of them is that it helps you lose weight. Mr. Coffee's 12-cup coffee maker is a no-fuss machine. Furthermore, it brews delicious, professional, and fresh coffee in no time. It has many incredible features that make it worth buying. These include an auto-pause function that allows you to grab a cup in the middle of the brew cycle. In addition, the removable basket filter makes filling and cleaning a snap. If you're a coffee fanatic, this is the product for you.
Also Read: Want a sound sleep? Try these drinks and foods for a peaceful good sleep.