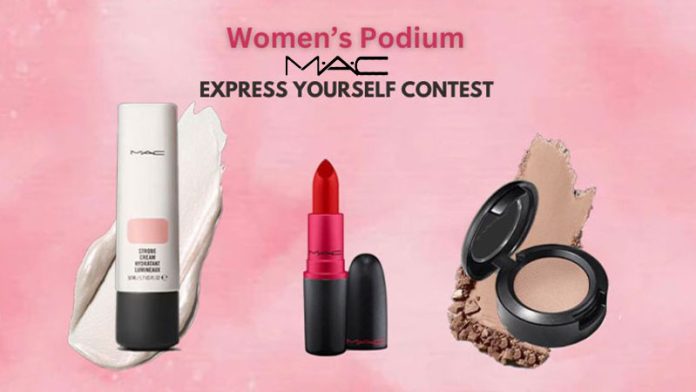 The life of a woman is never easy; she is the one who is expected to sacrifice her identity for her family, husband and kids many times. Mostly she does it assuming as her duty, but sooner or later, at some point, she feels the emptiness and eagerness to be employed again; some may not, but most of us, while looking back, desire to return to that old life again. Some women fight back for their identity and some stay calm and adapt to their ongoing life without any regrets.
What about you? What are your feelings? How are you coping with your decisions and life, join and enter our Women's Podium MAC Express Yourself Contest! Share Your Story & Win Amazing MAC Cosmetics
Join our MAC Express Yourself Contest!
Are you stay-at-home mom (SAHM)? Left your career after marriage or kids! Did it affect you? Any regret? Do you ever wish you could go back in time and change that moment, that ONE decision? In a nutshell, do you regret quitting your job and becoming a SAHM?
How do you feel now? Express your emotions and describe your feelings in words.
You replies/write-ups must include and written about these points:
What's your story? (The reasons behind leaving the job)
How did you feel then and how do you feel now?
How supportive was your family?
Any regrets?
Plus and minus being a SAHM
Minimum words: 150 to 300
Give the answer in the Google Form (Link Given Below): https://docs.google.com/forms/d/1ZP31lB9ar2MTUUkaKTHW75N6inZp2KNnrxcvklZWlEg
#ExpressYourself & Win Amazing MAC Cosmetics
The Best 3 Answers/Insight will win attractive Mac Beauty Products and also will be featured in an article about SAHM on our website: www.womenspodium.com
Win Amazing MAC Cosmetics as Prizes
Winner: M.A.C Strobe Cream
1st runner-up: M.A.C Lipstick
2nd runner-up: M.A.C Eye Shadow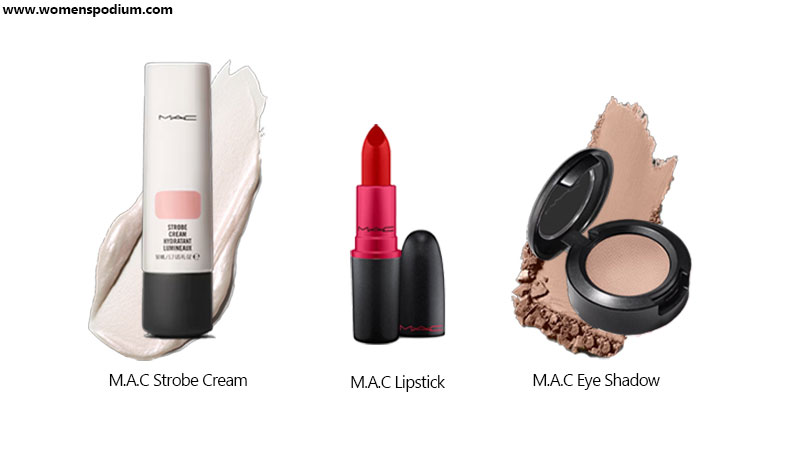 How to Enter the Contest?
The giveaway/contest ends at 11:59 pm GMT on 28th December 2022. Three Winners will be declared on 6th January 2023
Message us if you have any queries.
Join our MAC Express Yourself Contest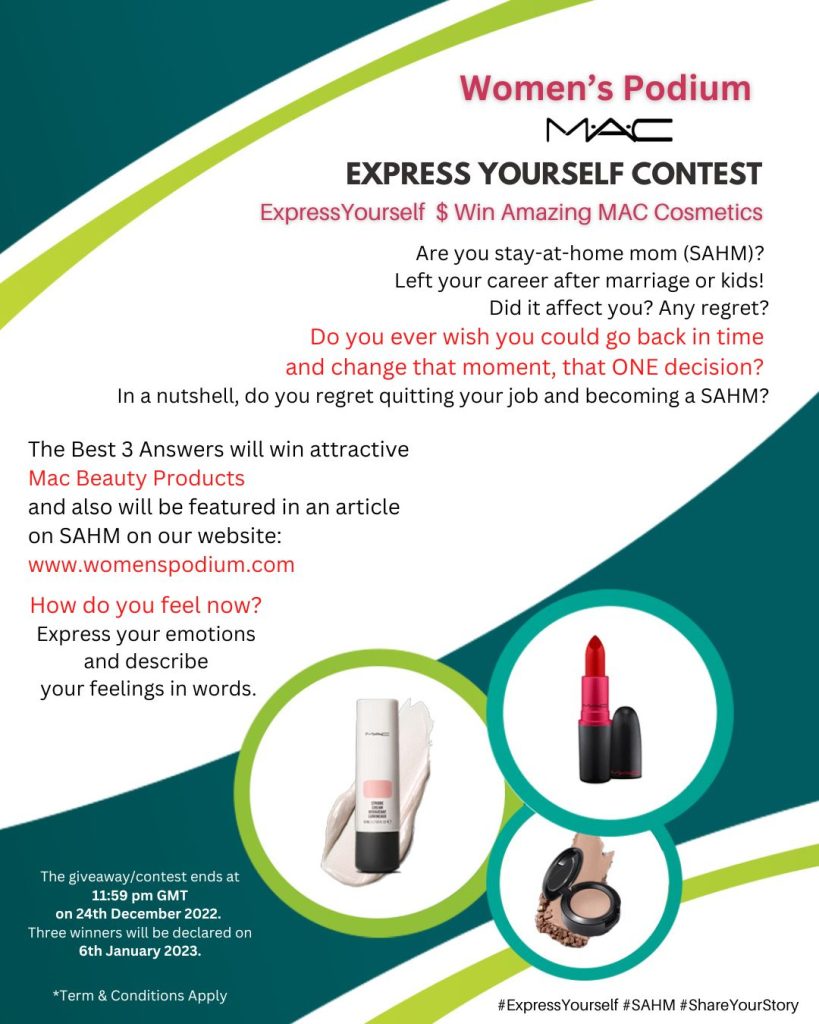 *Terms and Conditions Apply