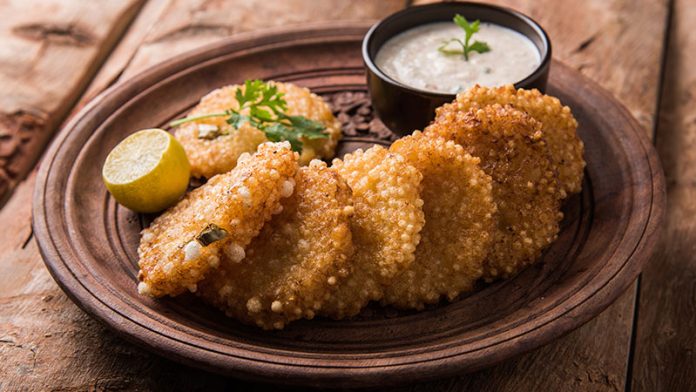 Call it Sabudana, tapioca pearl or sago; they all are the same. Basically, they are starch extracted from the roots of tapioca and processed into pearl-like shapes. Sago is pretty well-known for being used to prepare a variety of fast and festive dishes. In India, we primarily consume it during fasting days because it is rich in carbohydrates, making it a quick energy booster food. Although there are several recipes which you can make from tapioca peals but the four sabudana recipes which I can eat anytime, whether I am fasting or not, are sabudana khichdi, sabudana vada, sabudana tikki and sabudana kheer. But today is the day for sabudana vada.
Sabudana Vada – Beat Fatigue During Festive Fasting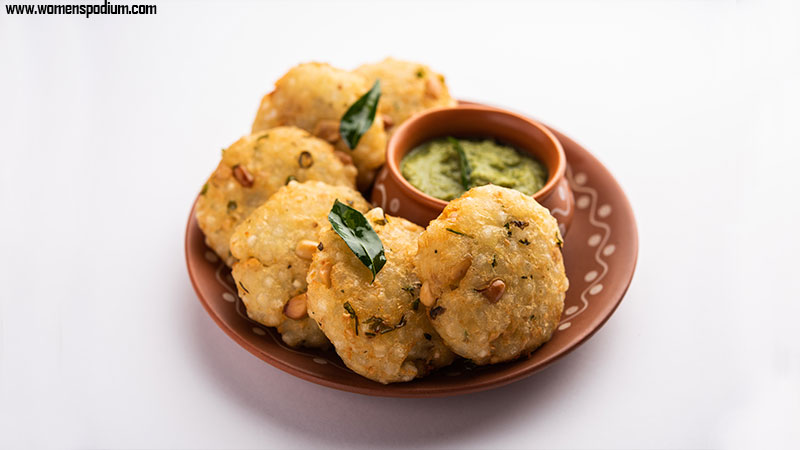 These vadas are popular savoury deep-fried snacks made during Hindu fasting days and today is Krishna Janmasthami, so let's make these yummy crispy Sabudana vada. You can make this vada with the minimum number of ingredients; tapioca pearls (sago), potatoes, peanuts and herbs; that's all you need. Serve these crisp delights with tangy chutney, dhaniya chutney, curd dip, or simply with tomato sauce. Even with lesser spice components, these vadas are simply tastier. Let's make it together.
Tasty Crispy Sabudana Vada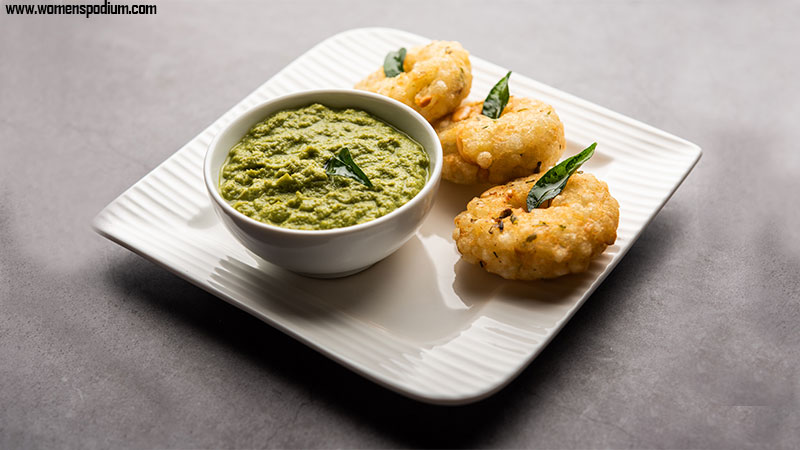 Recipe type: Snacks
Cuisine: Indian
Serves: 2-4
Ingredients:
Medium boiled potatoes: 3-5
Soaked sabudana (small tapioca pearls): 2 cups
Finely chopped fresh coriander leaves: 2 tbsp
Peanuts, roasted and coarsely crushed: 1/2 cup
Sesame seeds: 1 tsp
Green chilli, finely chopped: 1-2
Finely chopped Mint leaves – 2 tbsp
Grated ginger – 1/2 teaspoon
Cumin seeds: 1/2 tbsp
Red chilli powder: 1/2tsp
Lemon juice: 1 tsp
Ghee or Oil for Frying
Salt or Rock salt (if fasting): As per taste
How To Cook Sabudana Vada?
Cooking Steps
Step 1
Take sabudana in a strainer and rinse under cold water until water is clear. Ensure to wash sabudana thoroughly to remove the extra starch and soak them for 2 hours.
Step 2
After two hours, when sabudana is fully soaked and fluffed up, drain the excess water and keep the sago aside in a strainer/sieve.
Step 3 :
Boil the potatoes, peel and mash or grate boiled potatoes.
Step 4 :
To make the sabudana vada mixture take a large mixing bowl and add the mashed/grated potatoes, soaked drained sabudana, coarsely crushed peanuts, sesame seeds, green chilli, chopped coriander and mint leaves, grated ginger, cumin seeds, lemon juice, and salt.
Step 5 :
Mix all the ingredients and make a soft dough-like mixture.
Step 6 :
Divide it into equal portions, now make lemon-sized sabudana balls, press a little between your palms, and flatten them like a pattie. If the mixture is sticky, grease your palms with a small amount of ghee or oil.
Step 7 :
Heat the ghee or oil in a deep kadhai or fry fan. When the oil is medium hot, slowly glide 3-4 raw and flatten sabudana vadas into it. When the top texture turns light brown, flip them, and deep fry them until golden brown on both sides. Drain the excess oil from fried sabudana vadas and transfer them to a plate. Deep fry the remaining vadas. If you don't want to deep fry them, then take a shallow cooking pan and shallow fry the sabudana balls until they turn crisp and golden.
Step 8 :
Crispy sabudana vadas are ready to serve; you can relish these yummy vadas with tamarind chutney, tangy mint or coriander chutney and curd.
Ensure that oil is adequately hot; otherwise, vada may crack while frying. To check whether the oil is hot or not, check it by dropping a small portion of sabudana dough in the oil, and if it floats back to the surface immediately, it is ready to deep fry the vadas. You can add one tablespoon of fresh or dry grated coconut and two tablespoons of amaranth flour (Rajgira Aata) to make it more crispy. Do not stir the vadas for about one minute after dropping them into the oil; if you start stirring them soon after dipping them into the oil, they may crack. Try these vadas once; my heart says you will love these sabudana vadas instantly after the first bite.
Also Read: If you are a fan of Indian snacks, try making Gujarati moong dal vada or Paneer pakora, they are easy to make and tasty enough to touch your soul.