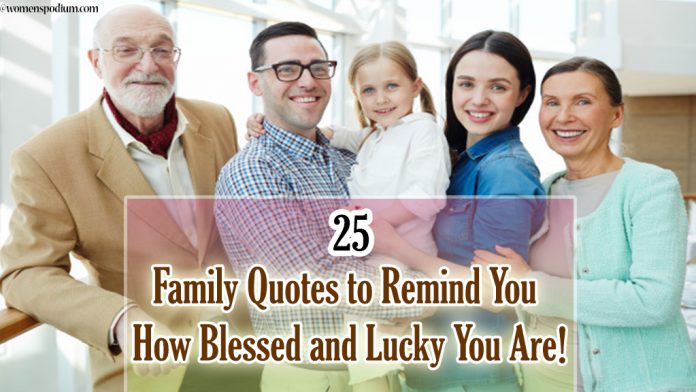 For every single person in the world, a family is everything! One's expressions can be different, but the feeling is always the same. Whenever you read any article or family quotes about family, the feel goes the same, emotions of every person are quite similar. Family is the pillar, strength, and most powerful support system for anyone; none can beat a united family. A family can be dysfunctional, but still, it is yours, and you have to be united in any circumstances. It is an integral part of your life, you may have different opinions, but in the end, it's the family that supports you when you fail and hail for you when you win.
Why is Family Important?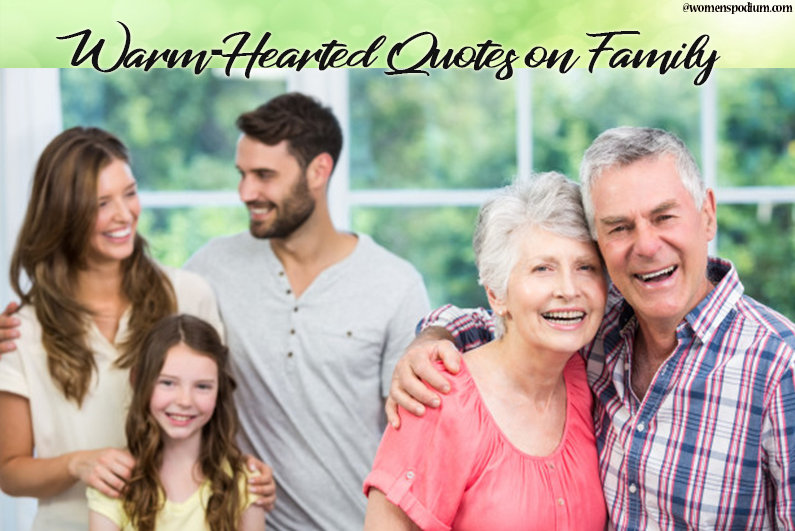 Families remain like branches on a tree. We may grow in different directions, but our roots remain as one.' For most of us, the very first people we are introduced to, are people from our family. Our families include our parents, grandparents, siblings and other relatives. Our family is our biggest support system and our most beloved group of people. The role of our family in our upbringing, development, and personality is unparalleled. The kind of family we are surrounded by, dictates and determines a lot of our choices, behaviors, and habits. Therefore, a family is the first unit that builds the society at large.
Emotions Remain the Same!
Family can mean different things to different people. For some, the family might be their friends, teachers, work colleagues, or even their pets. The important thing is that family is a space that makes us feel accepted and a place where we can truly be ourselves. Because as they say, 'Family is where life begins, and love never ends.' And to celebrate this wonderful support system, today we are going to share some incredible family quotes from renowned personalities.
Some Beautiful Quotes About Family
So, here is a collection of quotes on family, whatever that may mean to you.
In every conceivable manner, the family is a link to our past, bridge to our future.
— Alex Haley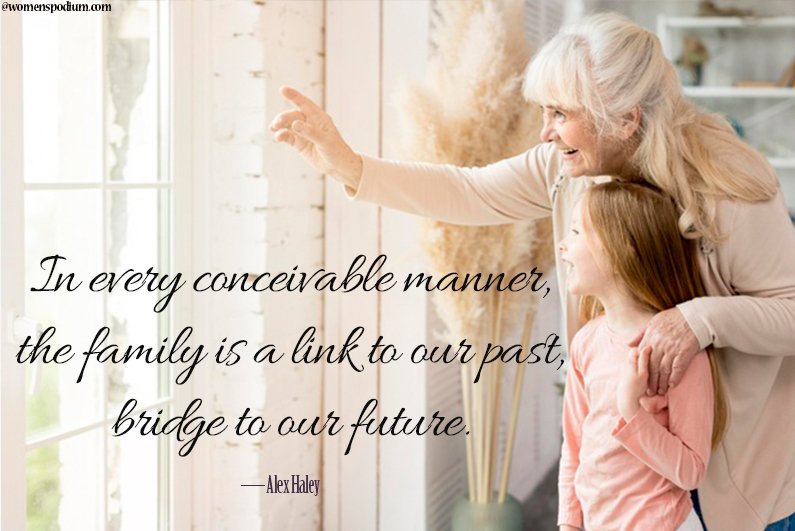 I sustain myself with the love of family.
— Maya Angelou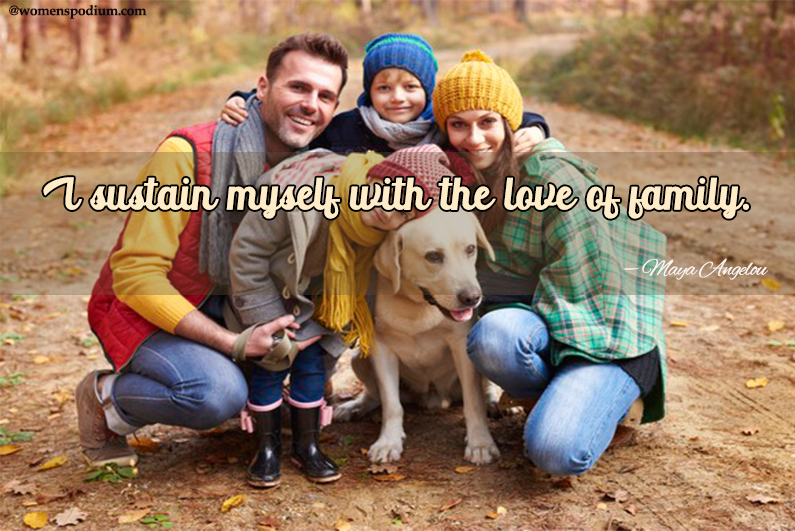 The most important thing in the world is family and love.
— John Wooden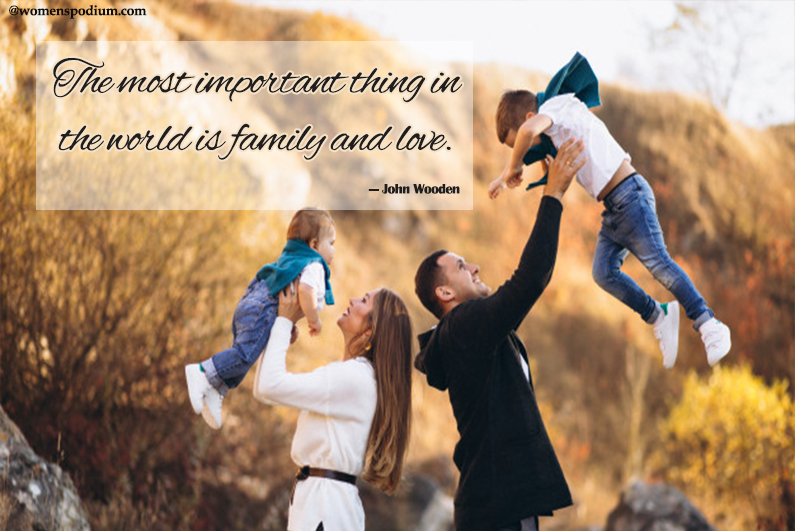 Rejoice with your family in the beautiful land of life.
— Albert Einstein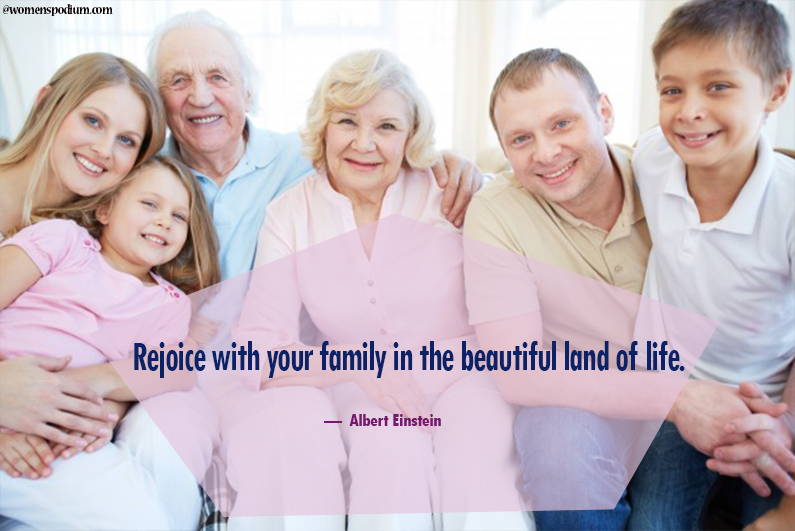 Nothing is better than going home to family and eating good food and relaxing.
— Irina Shayk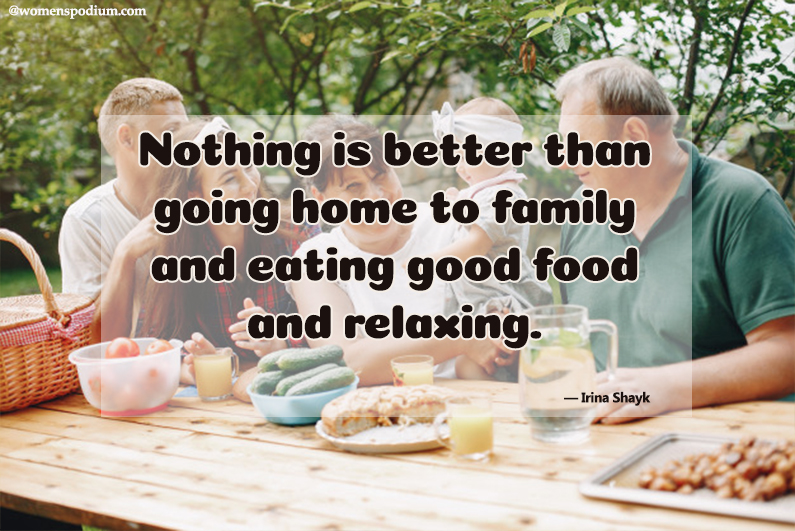 Call it a clan, call it a network, call it a tribe, call it a family: Whatever you call it, whoever you are, you need one.
— Jane Howard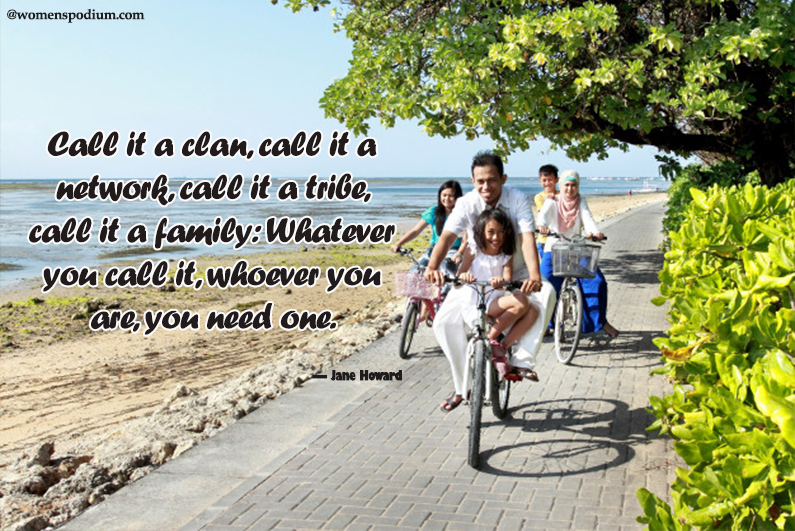 A family is one of nature's solubles; it dissolves in time like salt in rainwater.
— Pat Conroy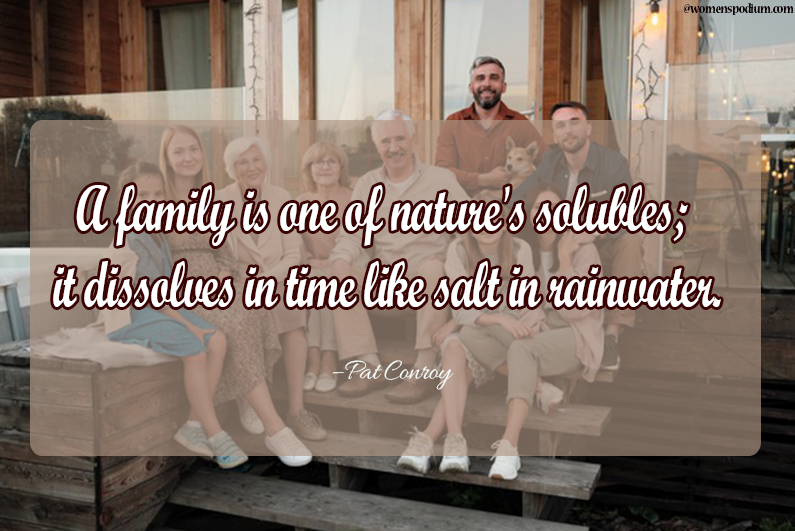 What can you do to promote world peace? Go home and love your family.
— Mother Teresa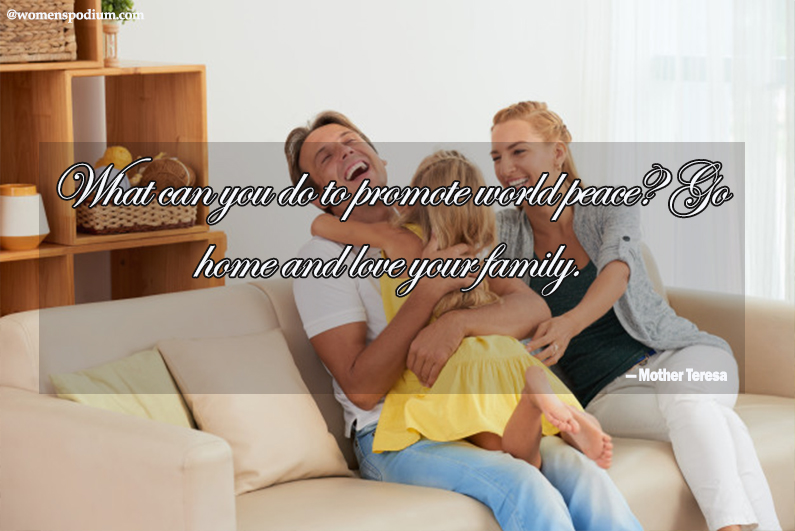 The family is one of nature's masterpieces.
— George Santayana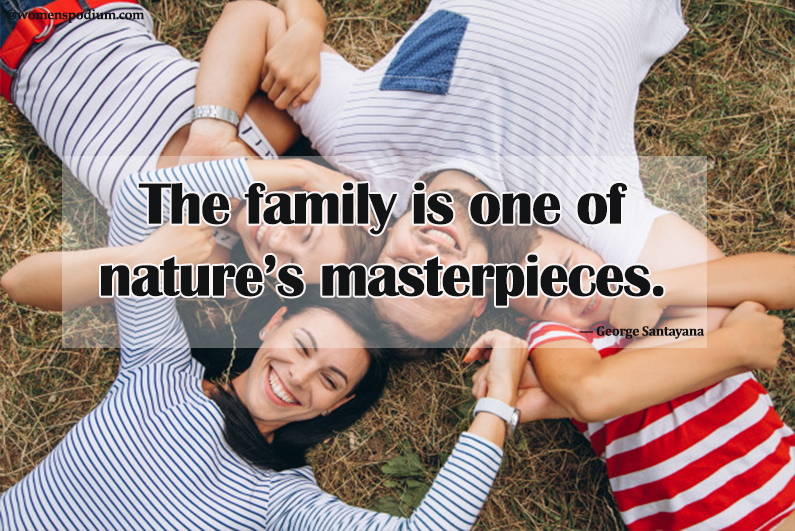 Family is family.
— Linda Linney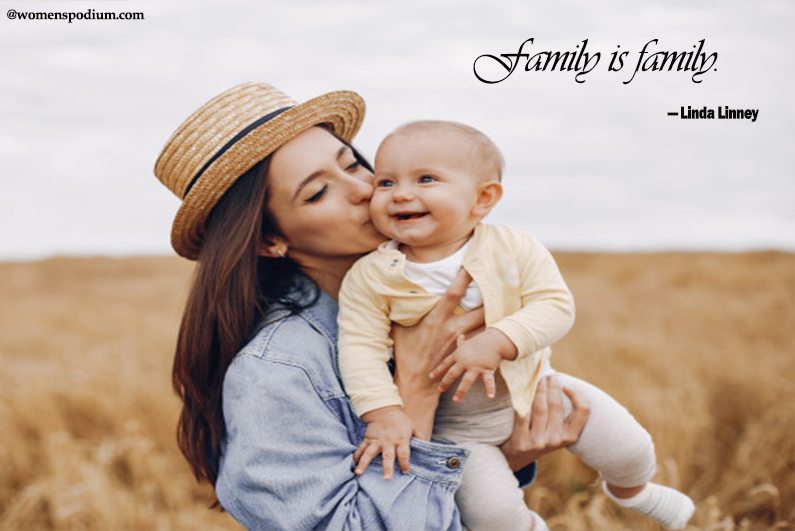 Without a family, man, alone in the world, trembles with the cold.
— Andre Maurois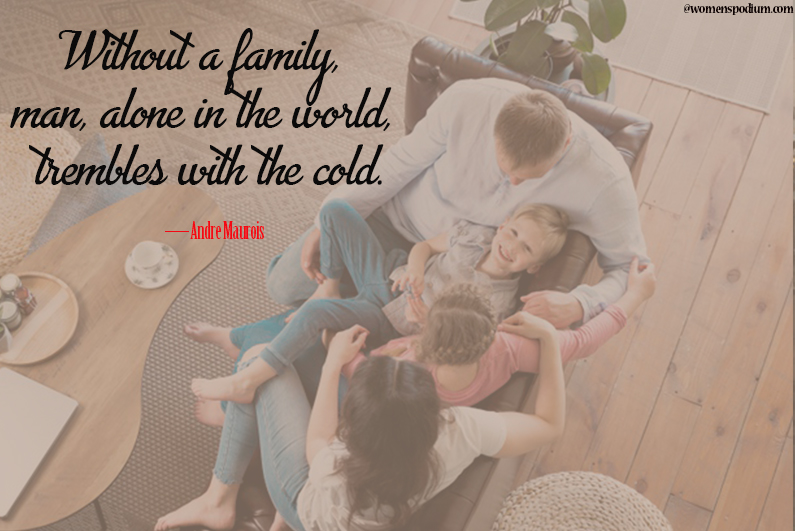 Home is where you are loved the most and act the worst.
— Marjorie Pay Hinckley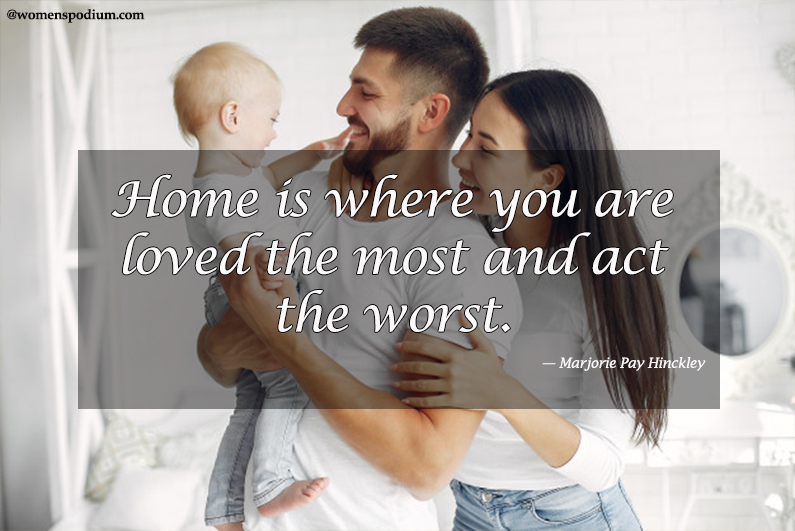 Families are the compass that guides us. They are the inspiration to reach great heights, and our comfort when we occasionally falter.
— Brad Henry
To us, family means putting your arms around each other and being there.
— Barbara Bush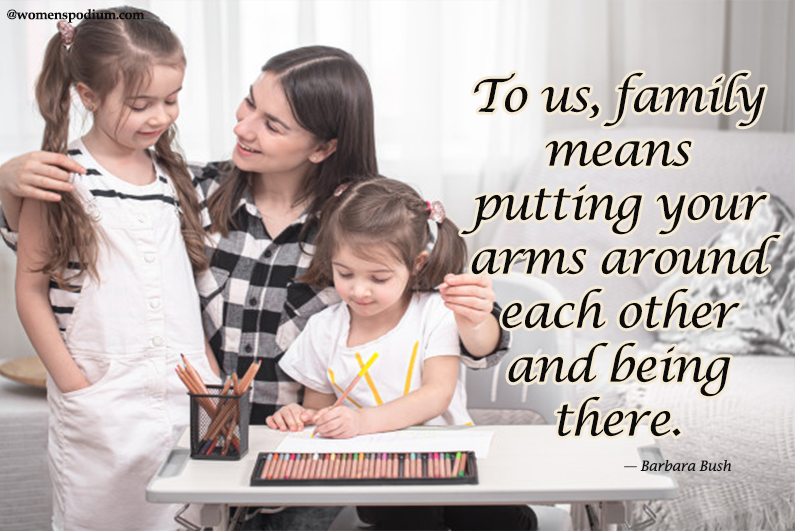 The only rock I know that stays steady, the only institution I know that works, is the family.
— Lee Iacocca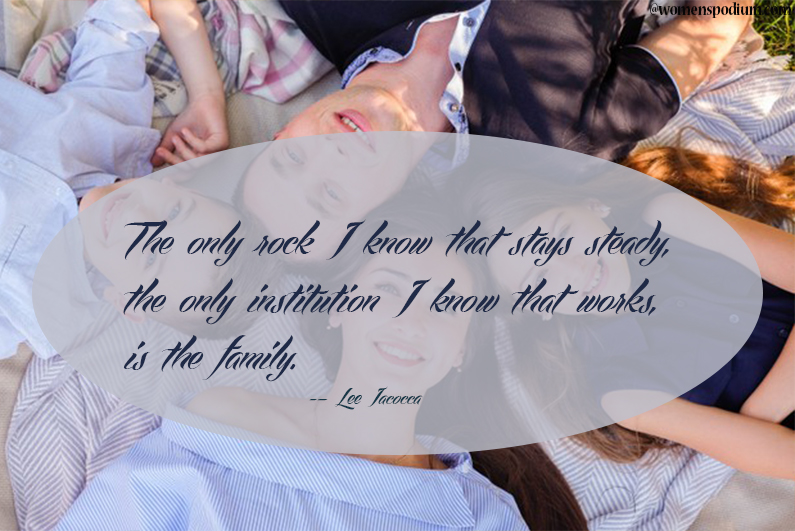 Other things may change us, but we start and end with the family.
— Anthony Brandt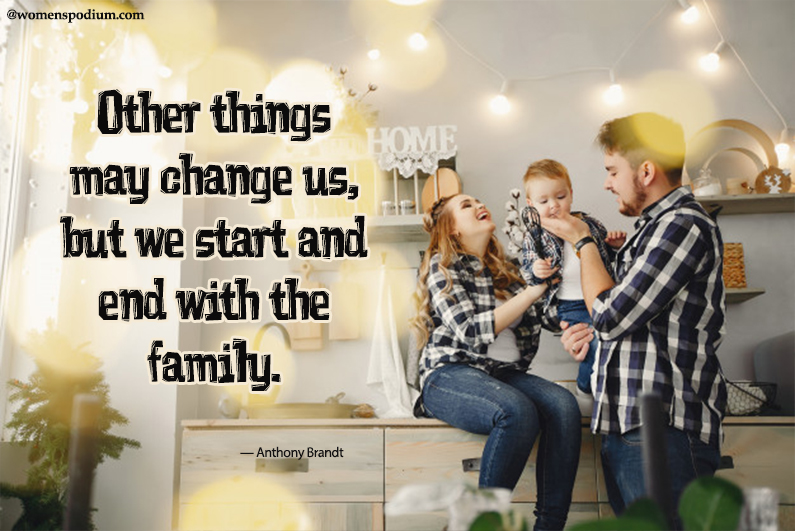 You are born into your family and your family is born into you. No returns. No exchanges.
— Elizabeth Berg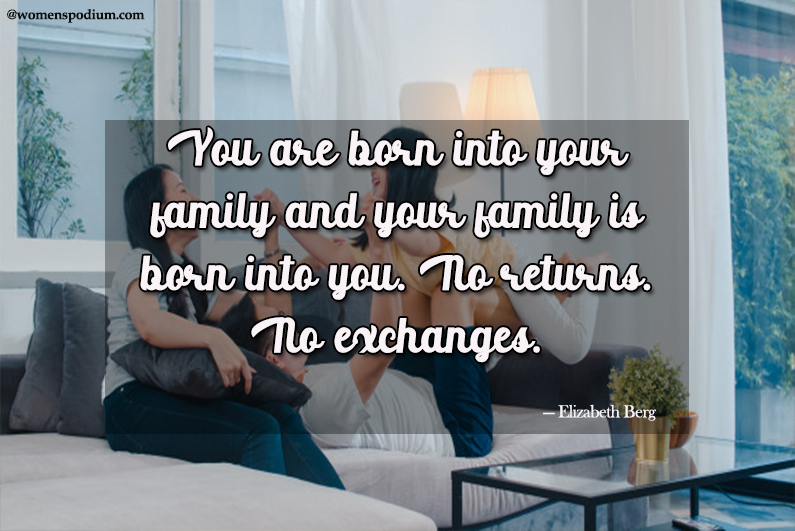 The memories we make with our family is everything.
— Candace Cameron Bure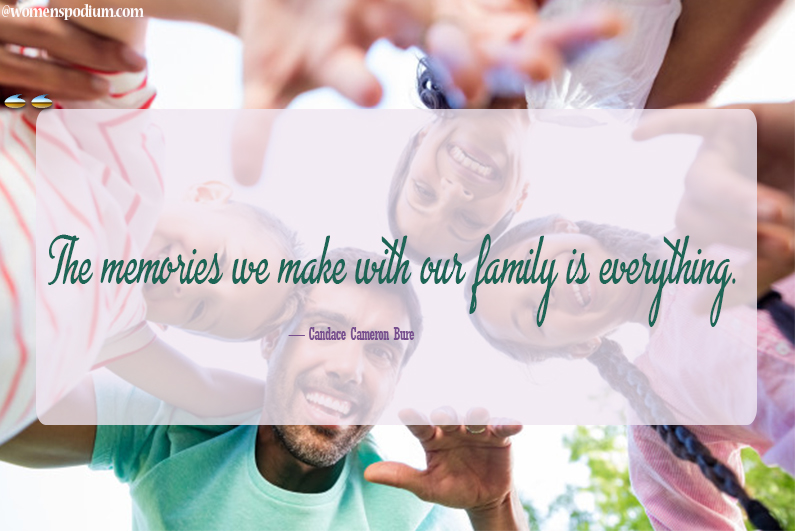 In family life, love is the oil that eases friction, the cement that binds closer together, and the music that brings harmony.
— Friedrich Nietzsche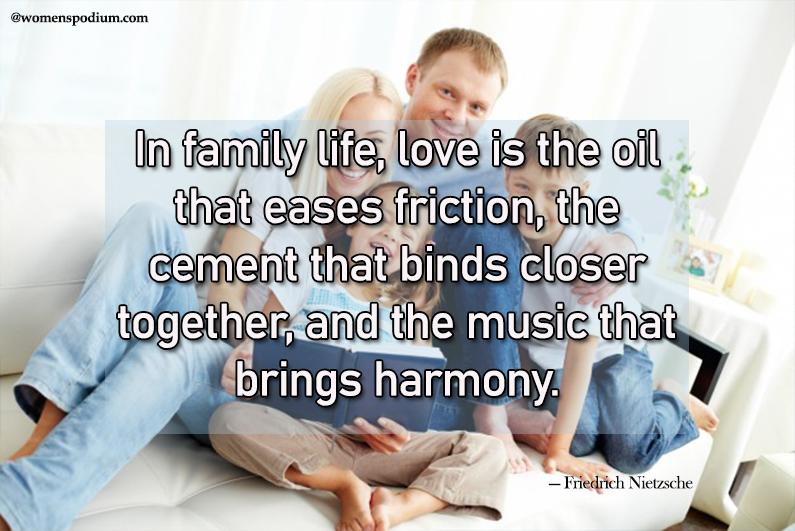 There is no doubt that it is around the family and the home that all the greatest virtues, the most dominating virtues of human, are created, strengthened and maintained.
— Winston S. Churchill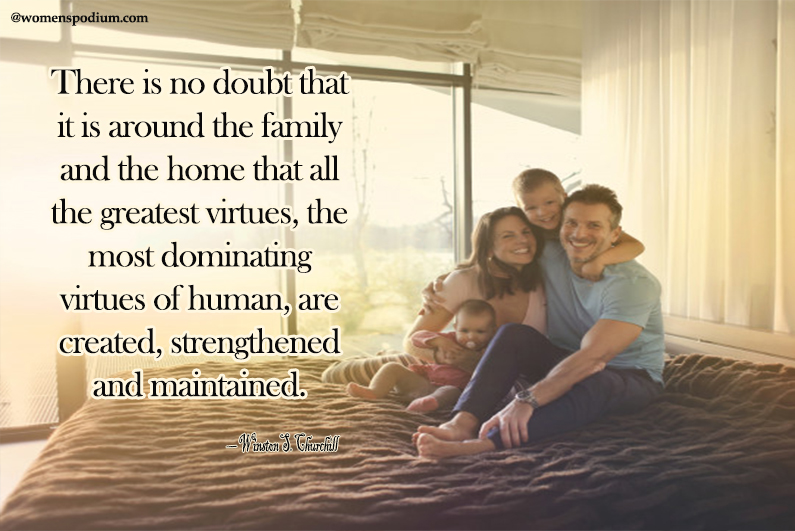 The informality of family life is a blessed condition that allows us all to become our best while looking our worst.
— Marge Kennedy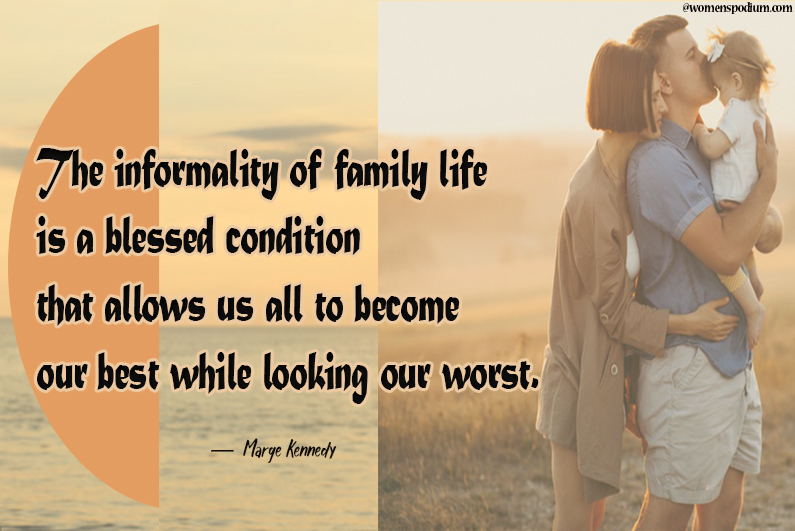 Being a family means you are a part of something very wonderful. It means you will love and be loved for the rest of your life.
— Lisa Weed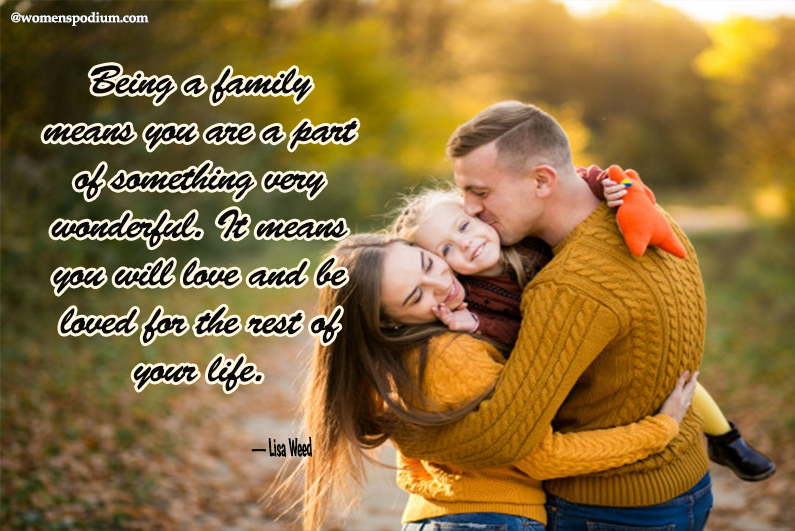 The world, we'd discovered, doesn't love you like your family loves you.
— Louis Zamperini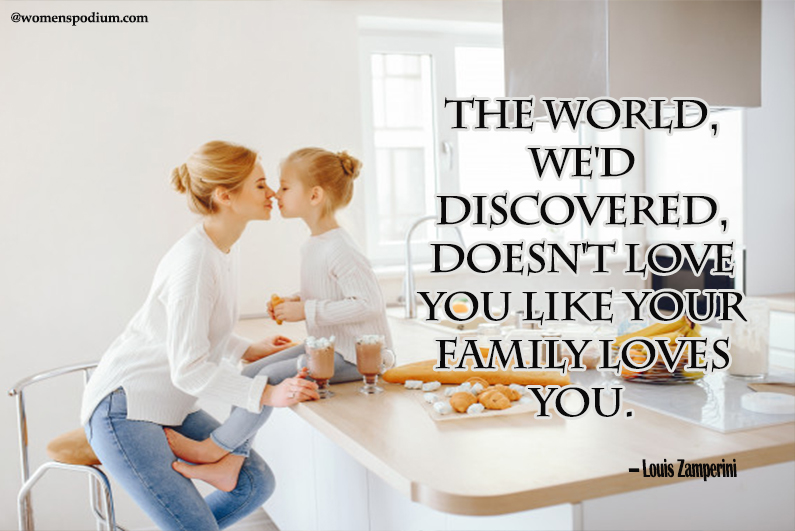 Family means no one gets left behind or forgotten.
— David Ogden Stiers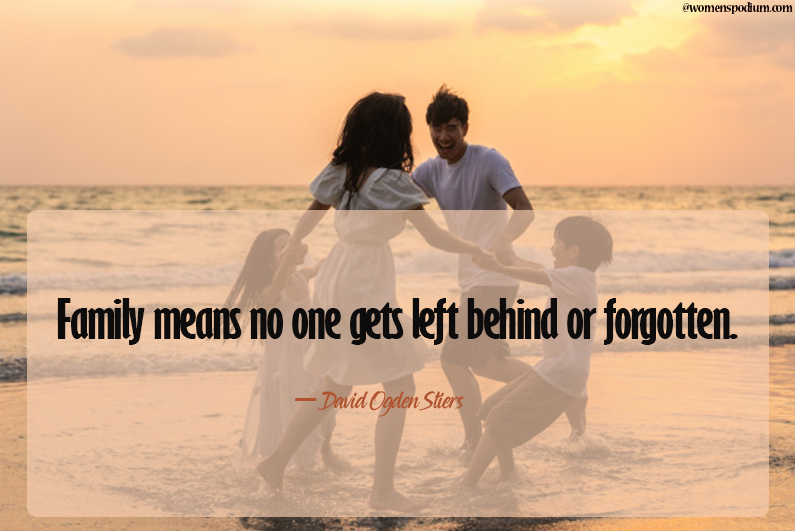 Family is not an important thing. It's everything.
— Michael J. Fox